Did you think that Diabolik Lovers has absolutely nothing to offer when it comes to deepness? Oh boy, you are so wrong! And these emotional Diabolik Lovers quotes will prove it.
Yui, the heroine of the story, is a young girl who moves into a new house with her father and is introduced to a family of six devilishly handsome brothers. The brothers, who are vampires, all have their own unique personalities and each has a dark secret. As Yui tries to navigate the twisted and dangerous world of the Sakamaki brothers, she begins to uncover their hidden motives and learns the truth about their family's dark past.
Despite Diabolik Lovers being a reverse harem ecchi it still has some very deep and touching quotes you would really not expect! This will legit make you think of this anime in a different way.
---
Starring:
Ayato Sakamaki
Azusa Mukami
Kanato Sakamaki
Kou Mukami
Laito Sakamaki
Subaru Sakamaki
Yui Komori
---
15. But I will still believe. No matter how painful life becomes, I will still believe. Man is weak, so I must believe.

Yui Komori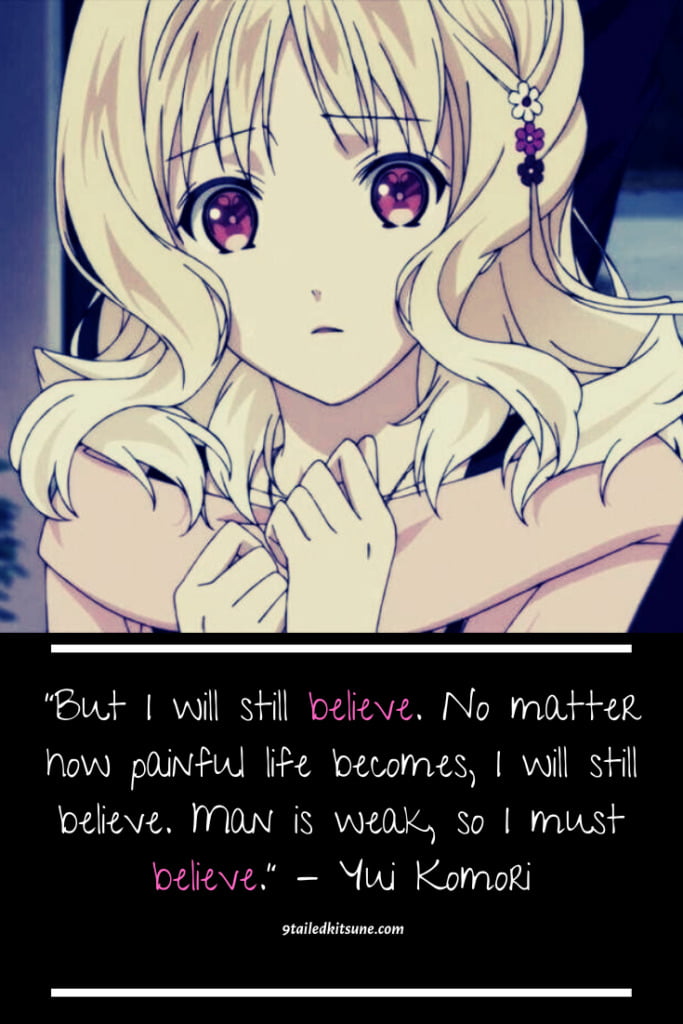 14. I am nobody's prey.

Yui Komori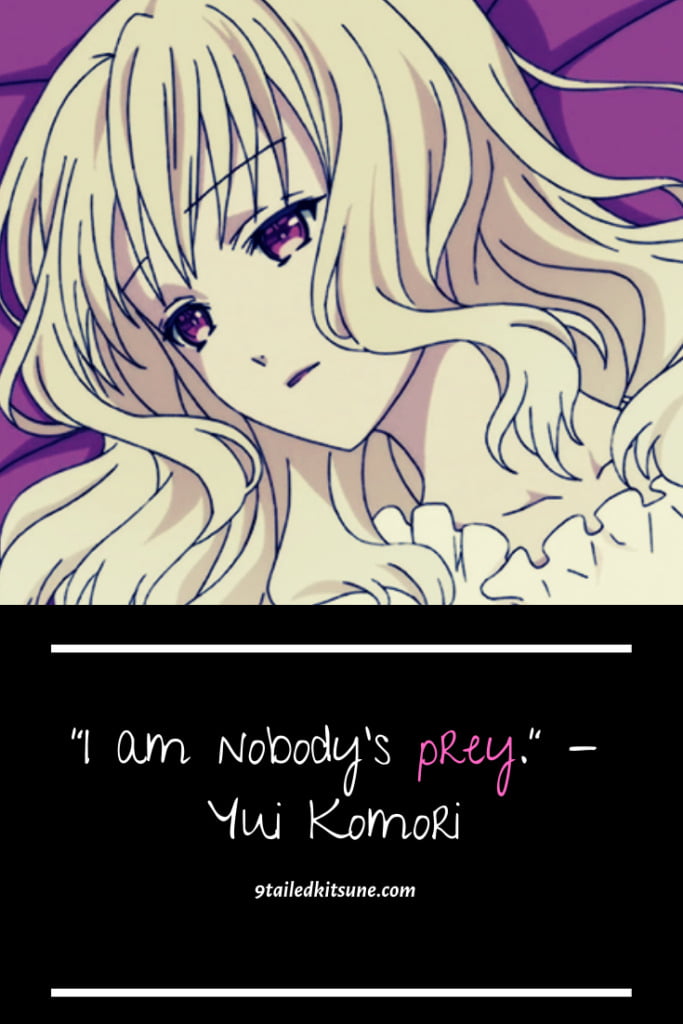 12. I am here because I need to find the truth.

Yui Komori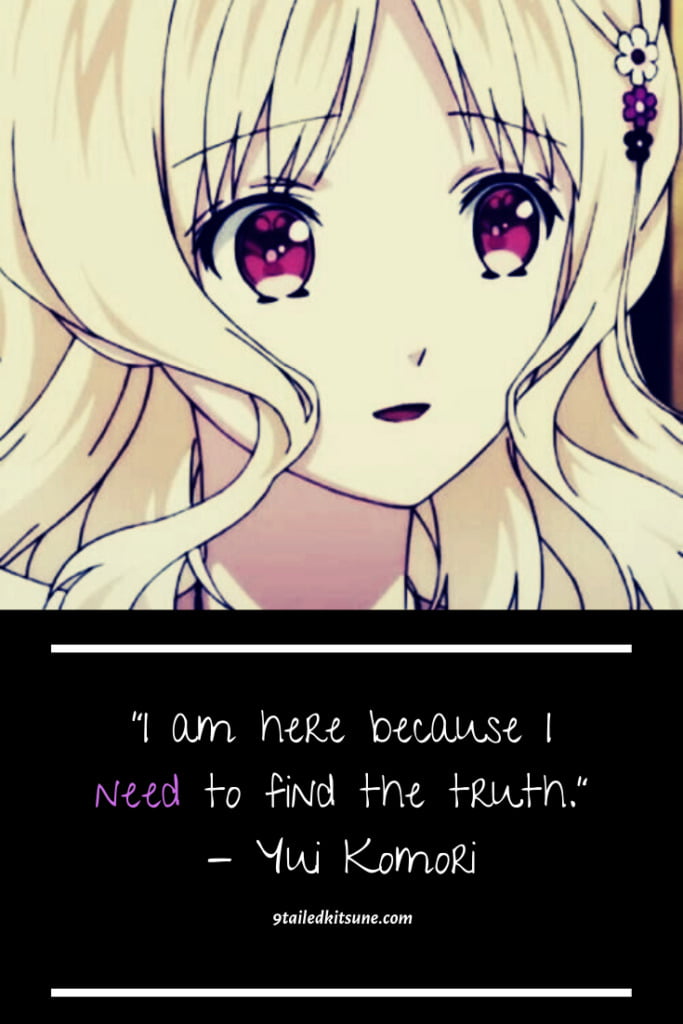 11. I take all that I want and all that I see. It's a ruler's prerogative to torture his conquests, isn't it?

Ayato Sakamaki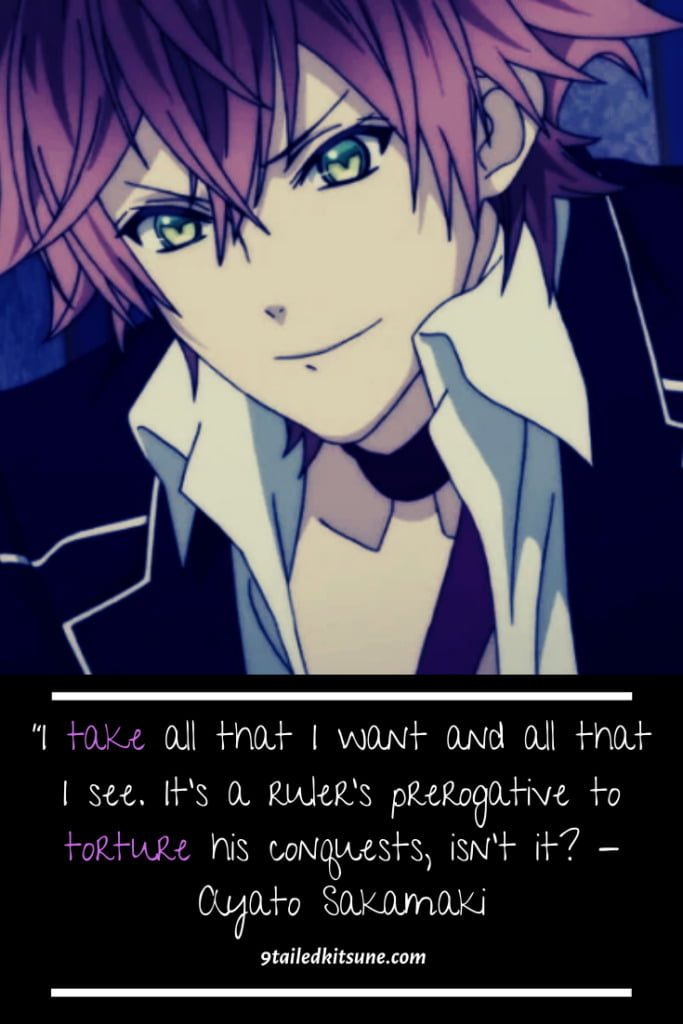 10. I must become number one. I must…be the best. Better than my brothers…better than…anyone.

Ayato Sakamaki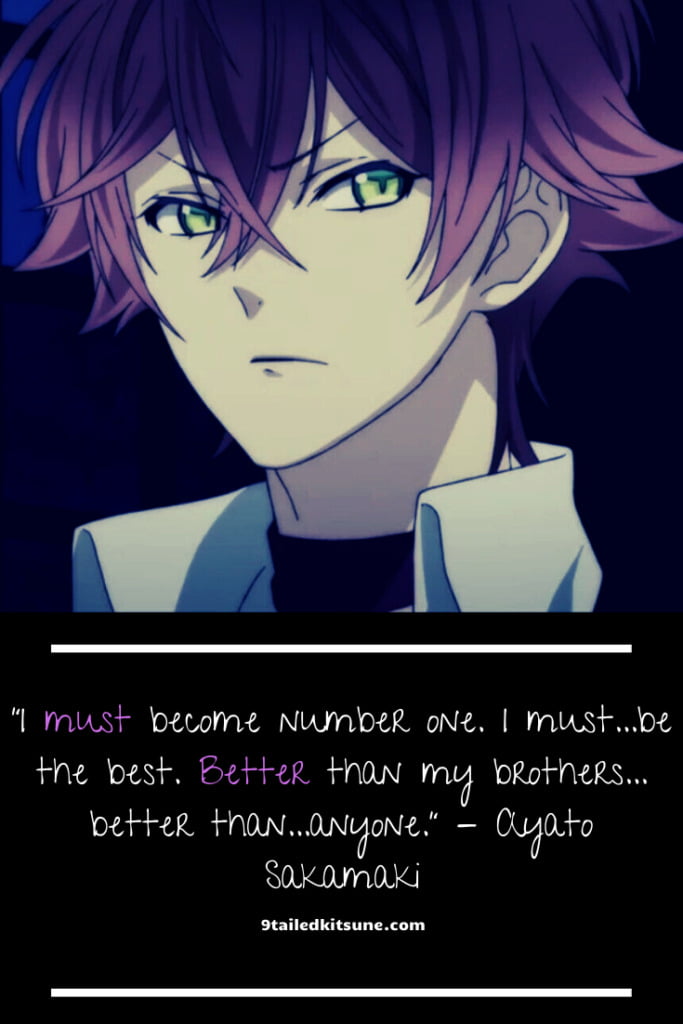 9. If you're going to run, run fast. And if you're going to lie, burn it away. Look only at me. Smile only at me. Like a submissive puppet on a string.

Kanato Sakamaki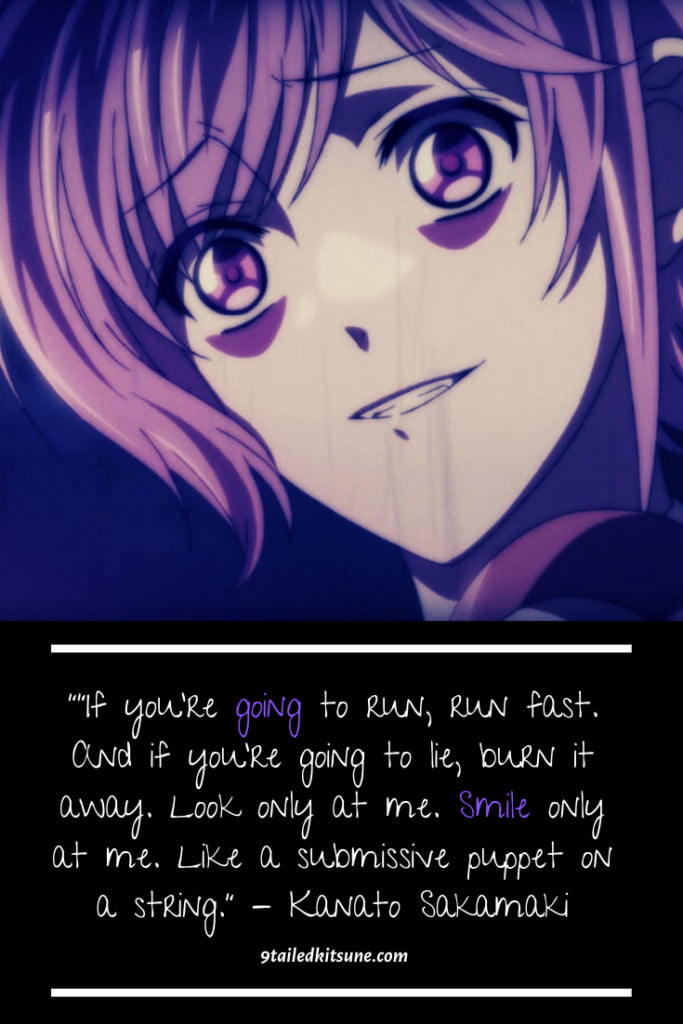 8. You keep calling me chichinashi. I have a name and it's Yui Komori.

Yui Komori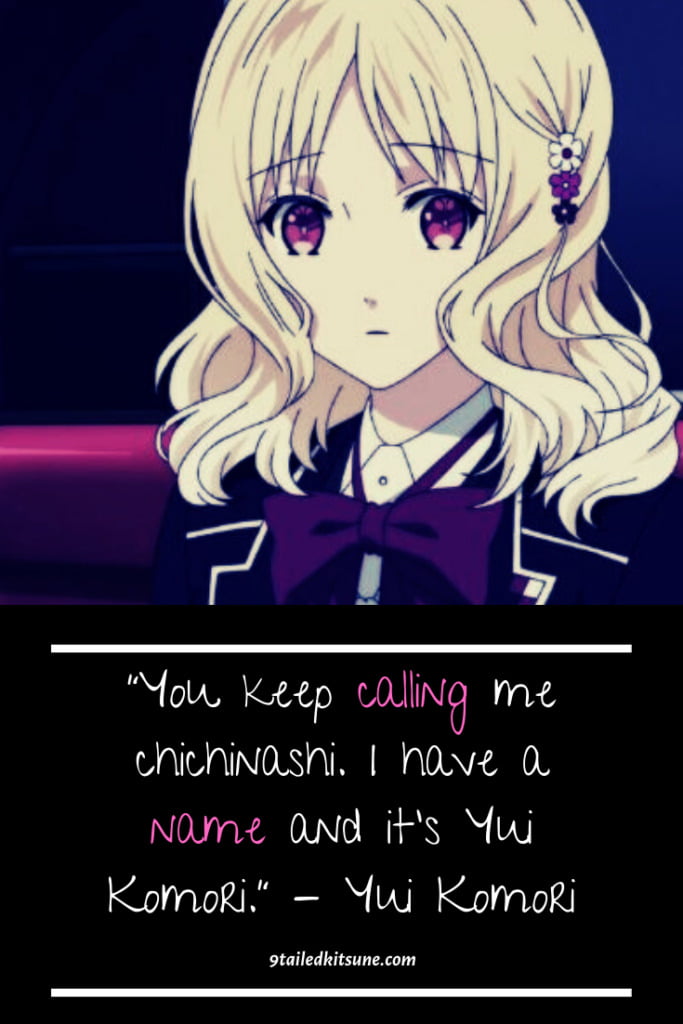 7. … …You're in pain, so you must love it. As for me… …I'd love it too. The physical pain you're feeling allows for you to forget the emotional ones.

Azusa Mukami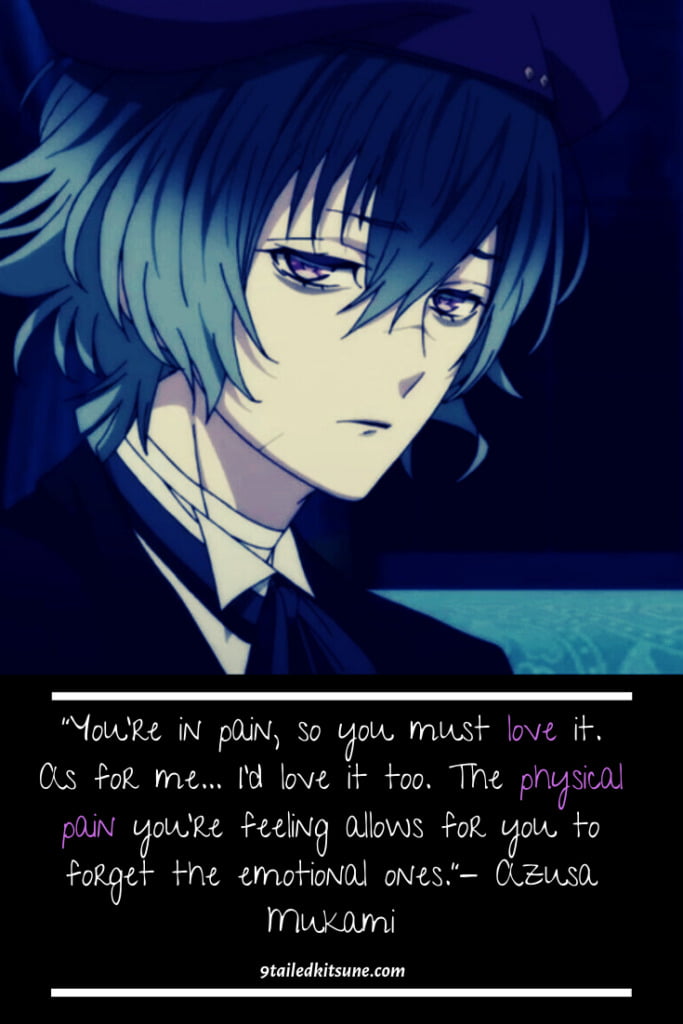 6.  Graves are so deeply dark and smell of death. I think they are great, don't you? I love graves. They are so cold and quiet, and indifferent to terror.

Kanato Sakamaki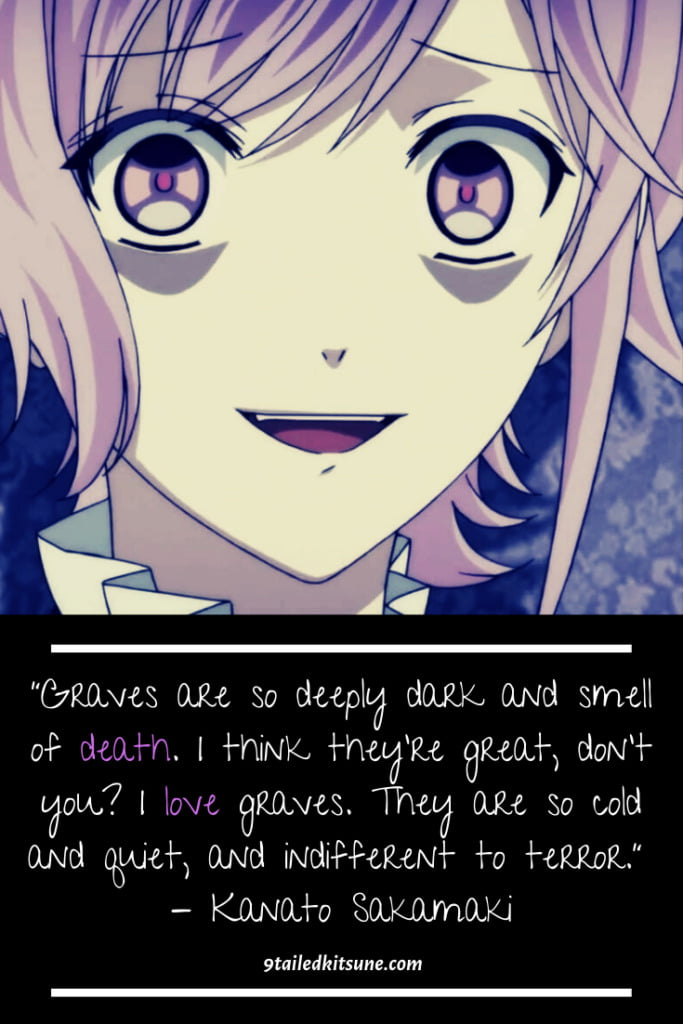 5. Do you know how it feels to love someone so much that you hate them?

Laito Sakamaki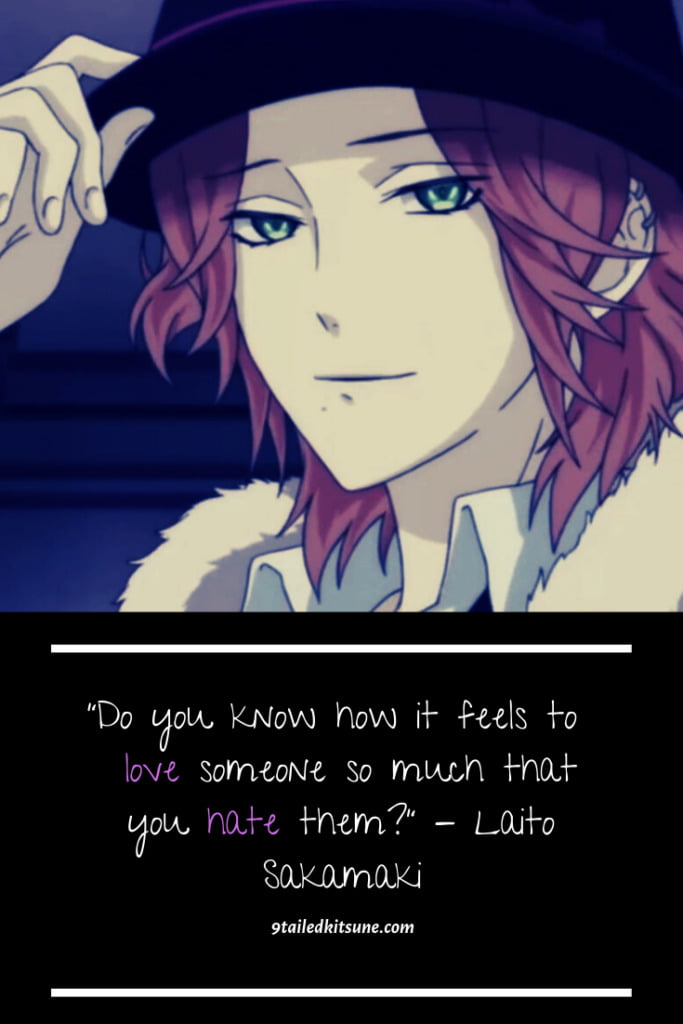 4. I only know how to destroy, and I don't want to learn anything else. I am a wasted life, plagued by a fever and uncontrollable frustration. Until my thirst is quenched.

Subaru Sakamaki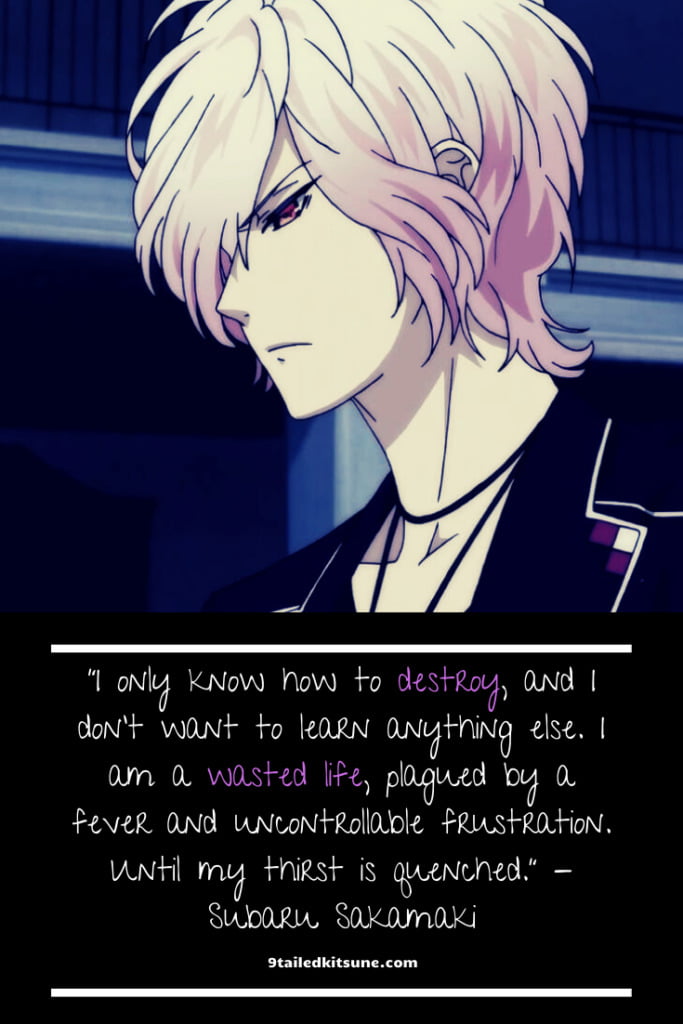 3. Do you think I would give you something without a price to pay?  This is a give and take world.

Kou Mukami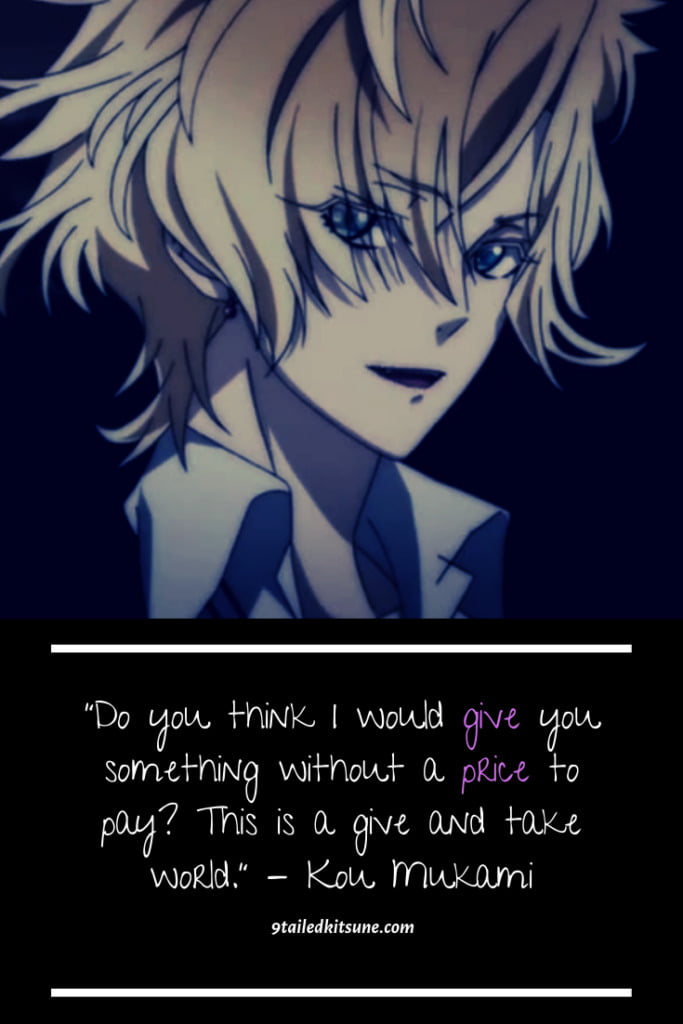 2. What do you think the saddest thing in the world is? It's not dying as you would think. It's not being wanted by anyone.

Azusa Mukami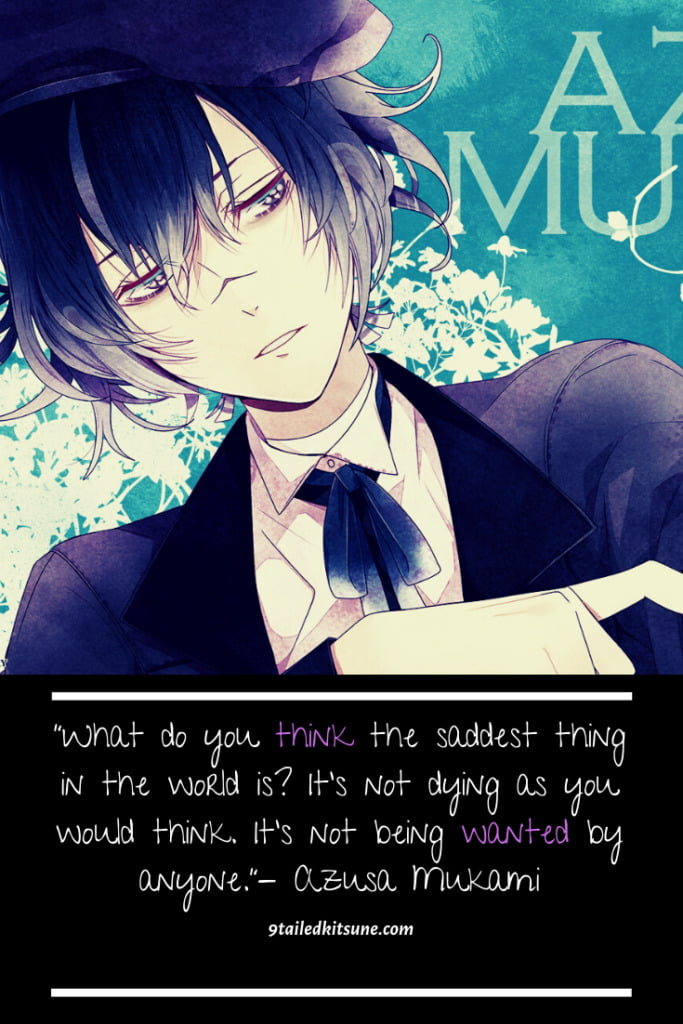 1.  The rose had begun to wilt. Longing for escape, I drive the stake into the cold heart and it disappears. I lock away the temptation and desire… inside a forbidden bloody hell.

Yui Komori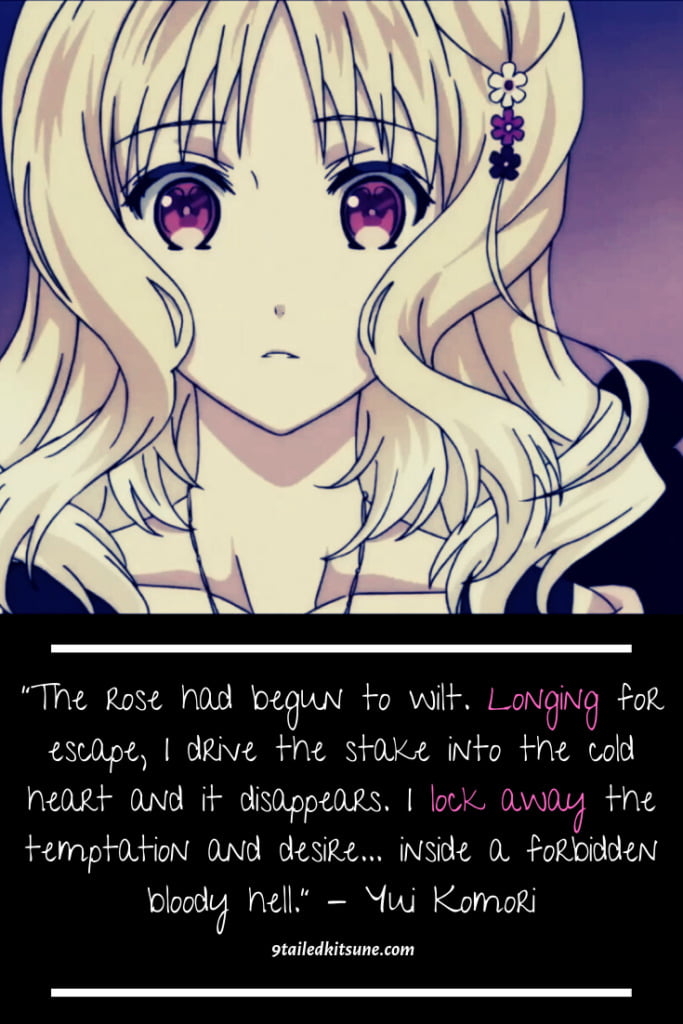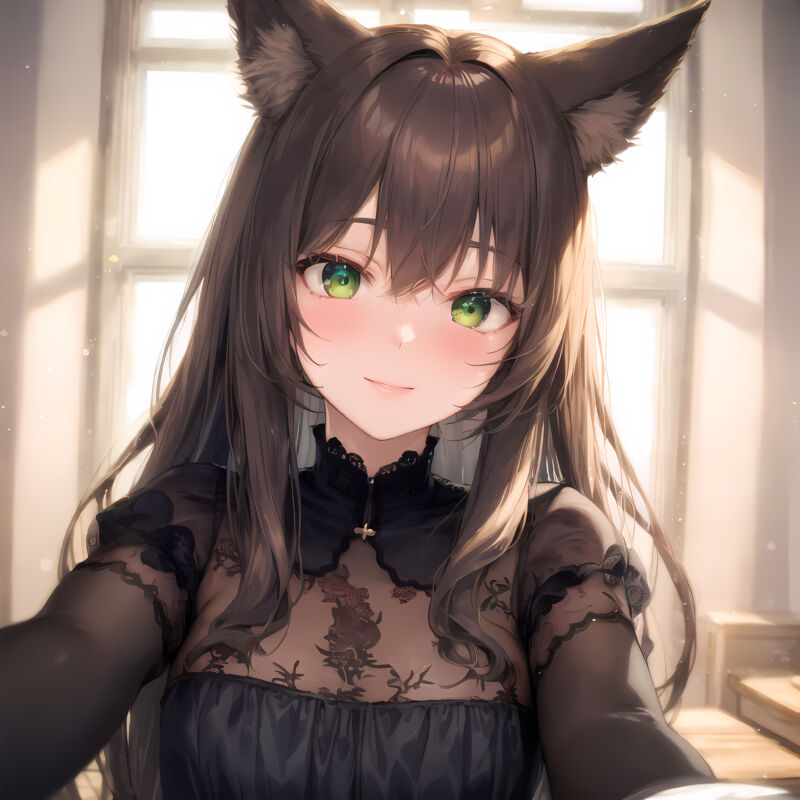 BEFORE YOU GO...
Thanks for reading my article!
If you enjoyed it, please consider supporting me on Patreon. As a Patron, you'll gain access to exclusive perks like stunning AI artworks that are not shared anywhere else, personalized AI-generated art pieces, and the ability to shape the future of this blog by suggesting topics you'd like me to cover.
Your support means everything to me and enables me to keep creating content that I'm passionate about. ✨

Also, you're welcome to join our 9 Tailed Kitsune Anime Discord community. We'd love to have you there! 🙌