Taishou Otome Fairytale is a captivating manga series by Sana Kirioka, and its anime TV adaptation by SynergySP premiered in October 2021. If you're a fan of the series and its captivating blend of drama, romance, and fantasy, you might enjoy checking out some similar anime that share similar themes and elements.
The series follows the story of Tamahiko Shima, a young man who was born into a wealthy family but grew up without a single drop of love from his family. After an unfortunate accident left him with the loss of his mother, the use of his right hand, and his father's expectations, Tamahiko was sent to a mountain villa in Chiba where he awaited his inevitable demise. But one snowy night, everything changed when a young girl arrived at his door, introducing herself as his soon-to-be bride who came to take care of him!
The 10 Anime below are very similar to Taishou Otome Fairytale. 🙂
Disclaimer: This post contains affiliate links. If you use these links to buy something, I may earn a small commission, without any extra cost to you. As an Amazon Associate, I earn from qualifying purchases. Thank you!
---
10. The World is Still Beautiful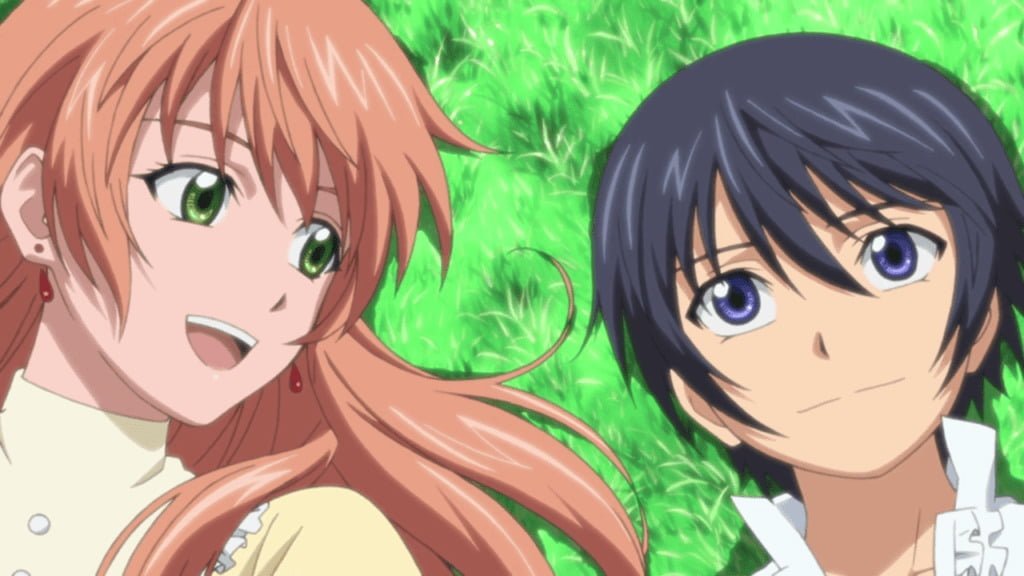 Nike Remercier is a princess from the Rain Dukedom with the power to create rain with her voice. One day, she learns that she is the one who will have to marry the king of the Sun Kingdom, Livius, because of an arranged marriage deal. Nike fears the future because there are rumors that he is a tyrannical and cruel ruler.
However, when the day of their meeting comes and she finally meets Livius firsthand, she quickly realizes that he is nothing like she imagined!
The World is Still Beautiful and Taishou Otome Fairytale are cut from the same cloth. Both are underappreciated romantic series with lots of moments that will put you in high spirits.
In the beginning, the protagonists are basically forced to live under the same roof. As they get to know each other better, they start developing feelings for each other.
Also, the male protagonist has a dark past and is quite pessimistic about life. With the help of the heroine, he starts to see the world in a completely different light.
---
9. Snow White with the Red Hair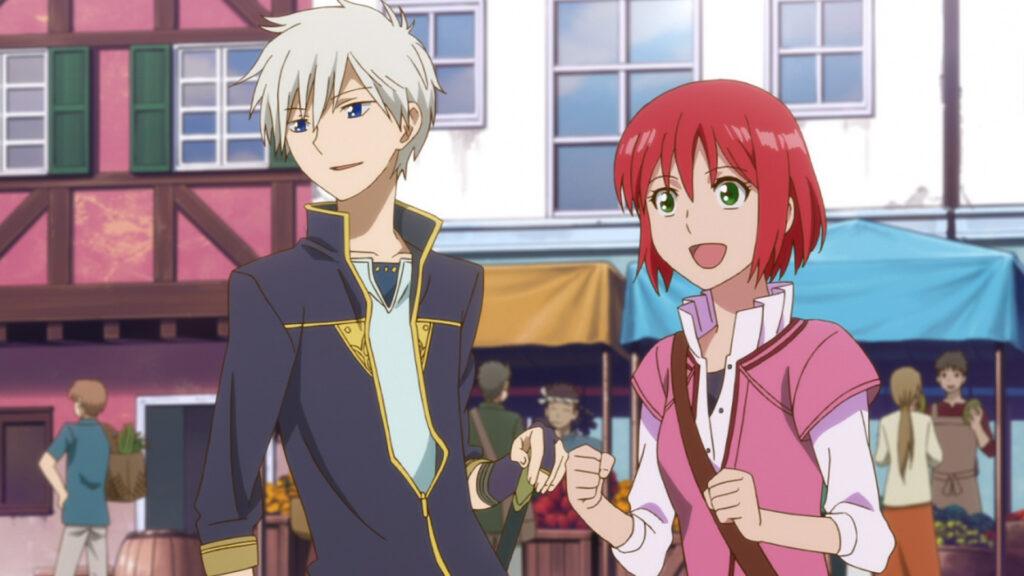 Shirayuki is a cheerful red-haired herbalist in the kingdom of Tanbarun. One day, her life suddenly turns upside down after she gets noticed by a prince who orders her to become his concubine. She refuses to do so, cuts her beautiful long hair, and flees to the neighboring kingdom of Clarines.
Whilst hiding, Shirayuki runs into prince Zed who got poisoned by an apple that was meant to poison her. She quickly aids the prince thanks to her ample knowledge of herbs, poisons, and antidotes, and joins the prince on his journey back to the Kingdom. After the chance presents itself, Shirayuki decides to follow her own dream—to become a proper court herbalist!
These two historical romance series are much of a muchness. Sweet, slow-brewing romance, likable cast of characters, and laid-back vibes to help you relax.
---
8. Fruits Basket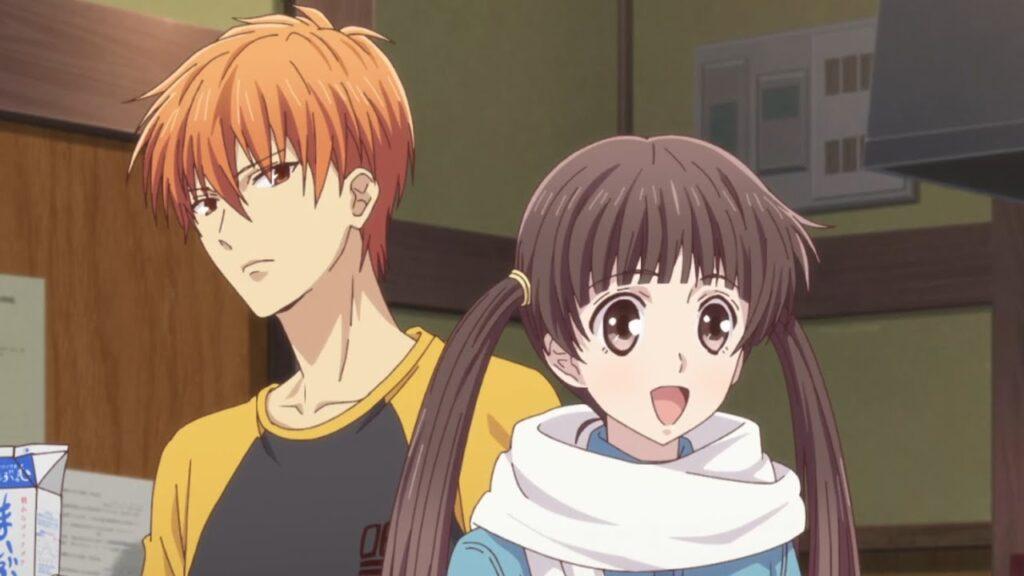 Let's say you want a gentle shoujo-esque anime with a kind-hearted, thoughtful heroine who helps others with overcoming their traumas. Just like Taishou Otome Otogibanashi restored your hope in humanity, Fruits Basket will do the same. Tohru, the heroine, is one of many underrated waifus and reminds me a lot of Yuzu.
The series centers around Tohru, a hard-working and sweet girl who lost both parents and was forced to live in a tent until she moved in with three seemingly normal and handsome guys from The Sohma Family. In reality, the Sohma boys are possessed by zodiac animals!
---
7. Kaichou wa-Maid sama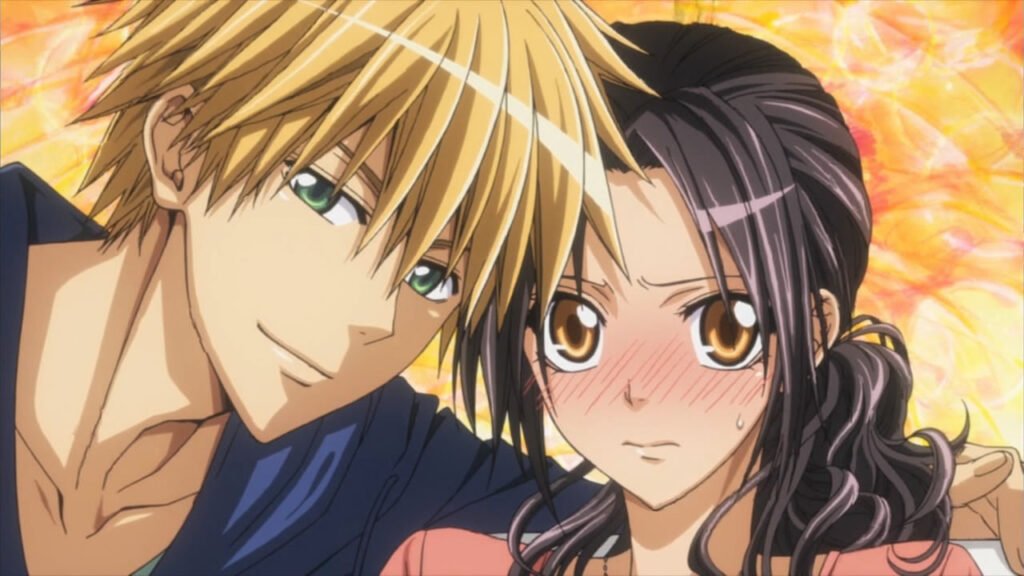 A high school girl's life is turned upside down after a few of her classmates visit the maid café where she secretly works part-time!
Kaichou wa-Maid sama is another rom-com filled with kawaii and gentle moments that will warm your heart. It also has some heart-tugging dramatic moments, though.
I have to also mention that what I love about the couple's dynamics in both these series⁠—the female is hard-working, powerful, and independent, while the male is protective and respectful of her, which is a great combination!
---
6. Horimiya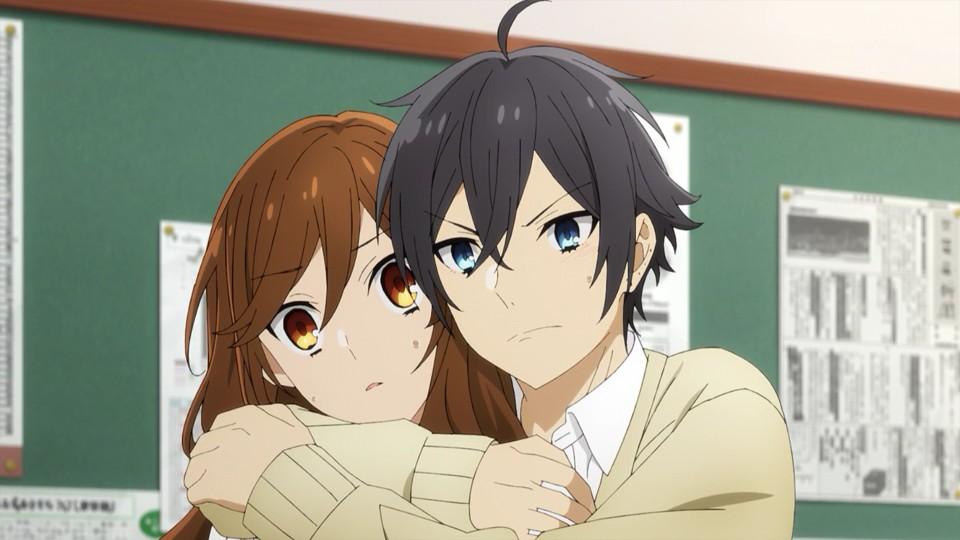 Horimiya doesn't seem too similar to Taishou Otome Fairytale on the surface, but it gives off the same wholesome vibes. Both of them are romantic comedy series that are worth watching. No edgy stuff, they have a healthy relationship.
Horimiya is about two high school classmates who hide their true selves from their peers.
One day, they chance upon each other outside of school and end up revealing their authentic personalities by surprise. From this chance encounter, a surprising relationship blooms.
---
5. The Helpful Fox Senko-san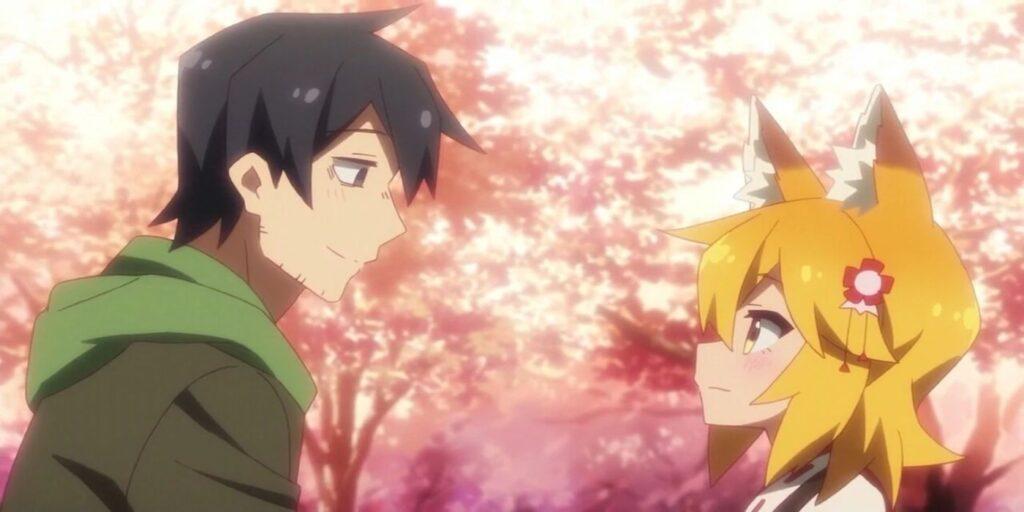 A busy young salaryman's life is completely transformed after a cute fox demigod moves in to care for him.
The Helpful Fox Senko-san is equally heartwarming, adorable, and relaxing as Taishou Otome Fairytale. They show us how unconditional love can heal even the most troubled souls.
---
4. Kakuriyo: Bed and Breakfast for Spirits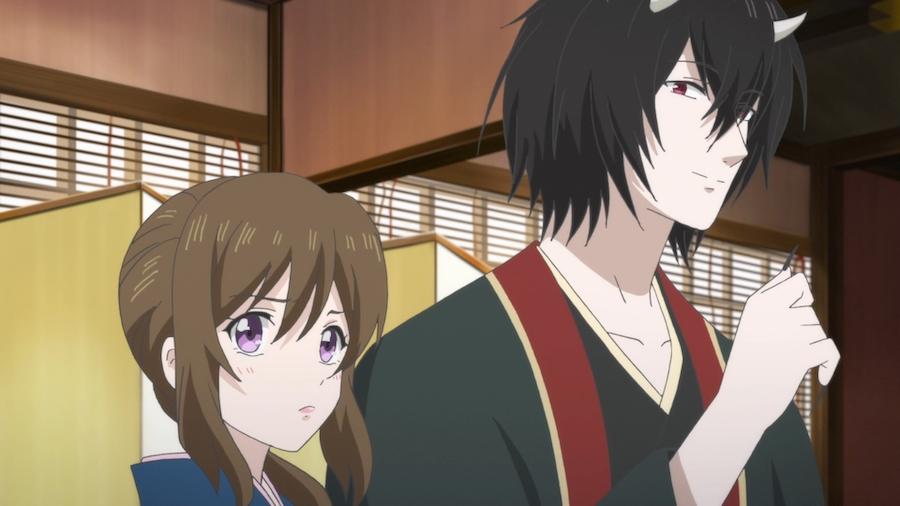 Aoi has the rare ability to see ayakashi, which are a type of youkai. One day, while she was feeding some ayakashi, a demon appeared out of nowhere. This demon claimed that her grandfather owed him a massive debt and that Aoi, as his granddaughter, should repay the debt by marrying him.
But Aoi was determined to pay off the debt on her own. She refused the demon's proposal and instead offered to work to repay the debt. The demon reluctantly agreed, and soon enough, the two of them were living together.
What's heartwarming about this story is that Aoi is a strong and selfless heroine who helps those around her. Her presence brings happiness and comfort to those around her.
You can look forward to an enchanting romantic tale with a lighthearted plot and beautiful art.
---
3. Kamisama Kiss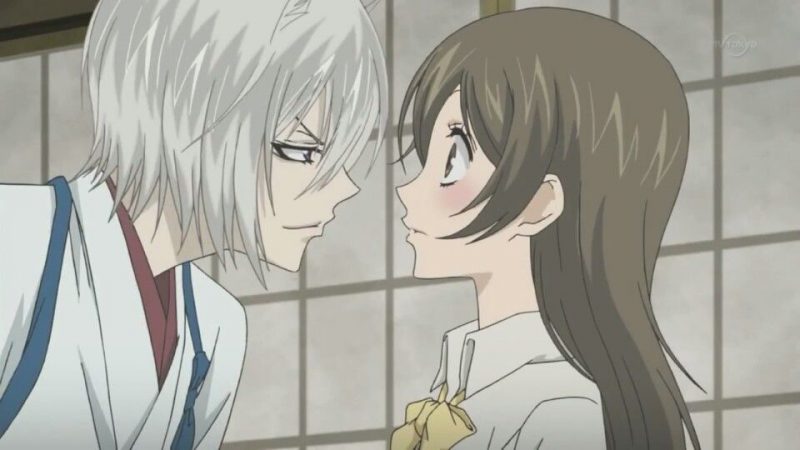 Kamisama Kiss is, in fact, extremely similar to Taishou Otome Fairytale minus the supernatural elements.
A tsundere kitsune with a tough past and a bleak future, who initially acts cold but has a warm side, ends up living with a joyful and hopeful young girl. Despite the challenges, she manages to change him and they eventually fall in love.
Both these anime are upbeat, engaging, and beyond cute!
RECOMMENDED: 9 Best Romantic Fantasy Anime
---
2. Tonikaku Kawaii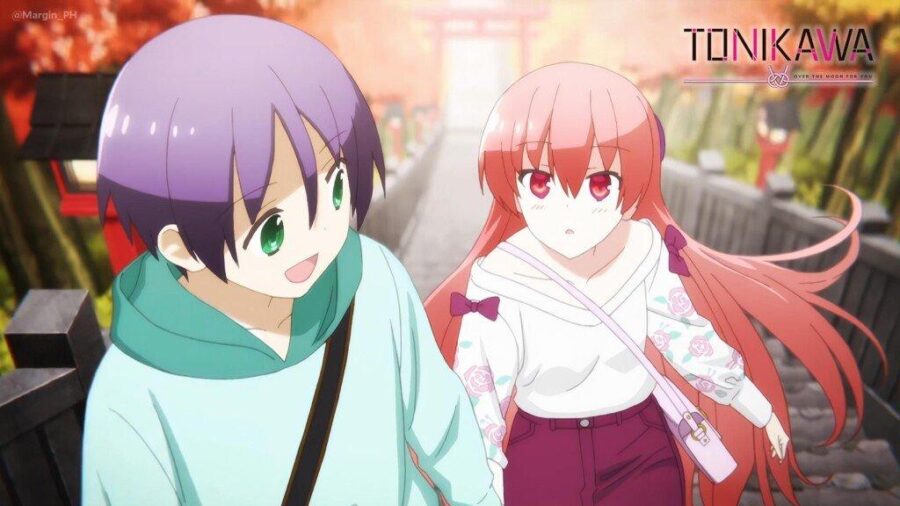 Another uplifting and cute romantic anime series similar to Taishou Otome Fairytale is Tonikaku Kawaii.
The story revolves around Nasa Yuzaki, a high schooler who gets hit by a truck on his high school entrance exam day and is saved by the gorgeous Tsukasa Tsukuyomi. Despite almost passing out, he confesses his love to Tsukasa and she agrees to be his girlfriend under one condition: they must get married. Nasa accepts the proposal with joy.
However, when he wakes up in the hospital, Tsukasa is nowhere to be found. Despite his efforts to find her, he fails to do so for many years.
Then one day, an unexpected visitor arrives at his doorstep with a marriage form, marking the start of their relationship and marriage.
---
1. The Duke of Death and His Maid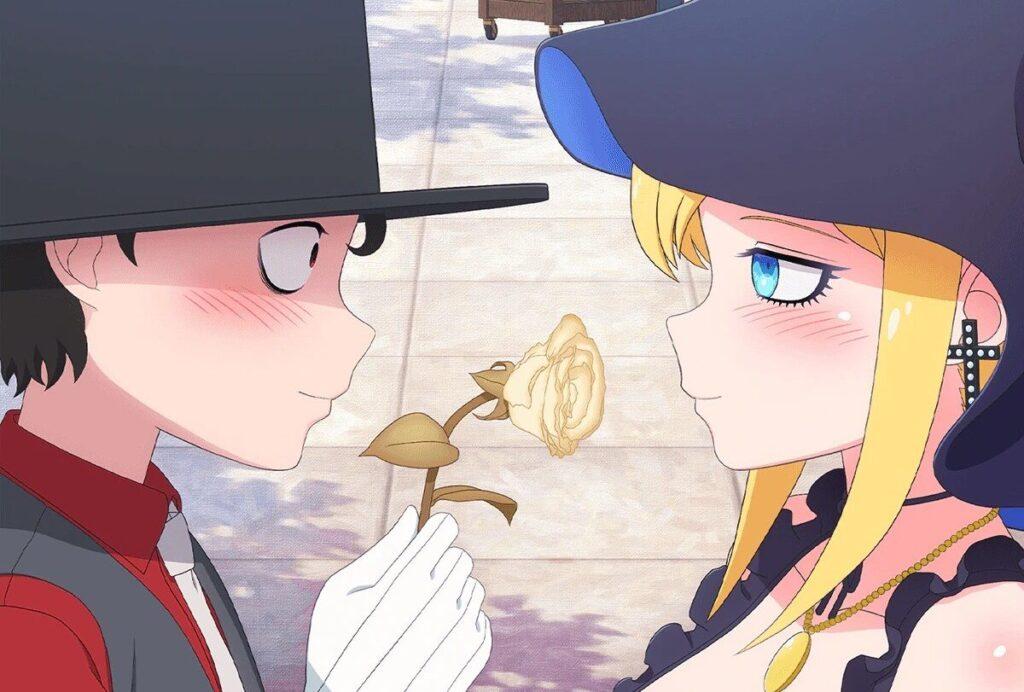 The Duke of Death and His Maid is perhaps the most similar anime to Taishou Otome Fairytale.
The anime is a touching story about a boy named Bocchan who's cursed and can't touch anything without causing death. He lives in a secluded mansion with only a butler and a maid, who is incredibly warm and nurturing. She tries to heal Bocchan's wounds and bring happiness back into his life.
It's kind of like Taishou Otome Fairytale because Tamahiko is a young man who's been treated with neglect and indifference by his family, but then a young girl comes into his life and she's just so gentle and caring. She also wants to soothe his pain and bring joy back into his life.
Both anime have elements of fantasy, and they both explore how love and care can transform and heal people's lives. It's really sweet and emotional.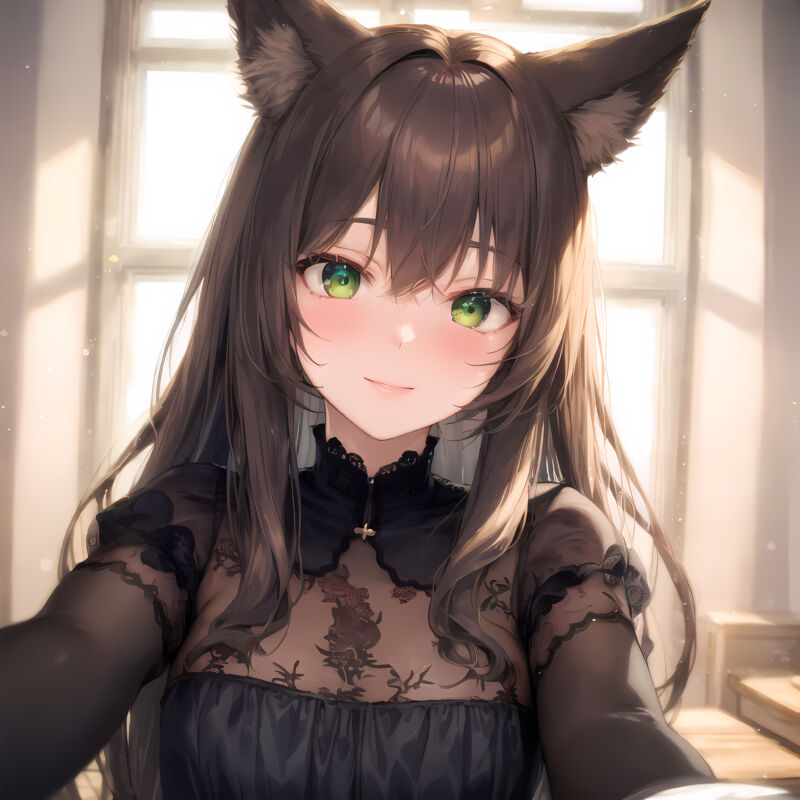 BEFORE YOU GO...
Thanks for reading my article!
If you enjoyed it, please consider supporting me on Patreon. As a Patron, you'll gain access to exclusive perks like stunning AI artworks that are not shared anywhere else, personalized AI-generated art pieces, and the ability to shape the future of this blog by suggesting topics you'd like me to cover.
Your support means everything to me and enables me to keep creating content that I'm passionate about. ✨

Also, you're welcome to join our 9 Tailed Kitsune Anime Discord community. We'd love to have you there! 🙌