9 Wholesome Anime Like Tonikaku Kawaii
This post contains affiliate links. If you use these links to buy something, I may earn a small commission, without any extra cost to you. As an Amazon Associate, I earn from qualifying purchases. Thank you!
Tonikaku Kawaii is among the hottest airing anime right now.
It follows the story of Nasa Yuzaki, a boy that gets hit by a truck on the day of his high school entrance exams only to be saved by a dazzlingly beautiful girl, Tsukasa Tsukuyomi. Barely alive, almost passing out Nasa manages to confess his love for the girl. Tsukasa accepts his feelings and agrees to become his girlfriend but only if they get married, to which Nasa gladly accepts.
Upon waking up in the hospital, Tsukasa is nowhere to be found. Years pass and Nasa focuses solely on reconciling with her, to no avail.
One day, an unexpected visitor comes knocking on his door with a marriage form, starting their relationship and marriage.
Max Out Your Tonikaku Kawaii Collection by Reading and Watching More Here on Amazon!
Related: Fun Facts about Tsukasa Tsukuyomi
These are 9 Wholesome Anime Similar to Tonikaku Kawaii (Fly Me to the Moon)!
---
9. I Can't Understand What My Husband Is Saying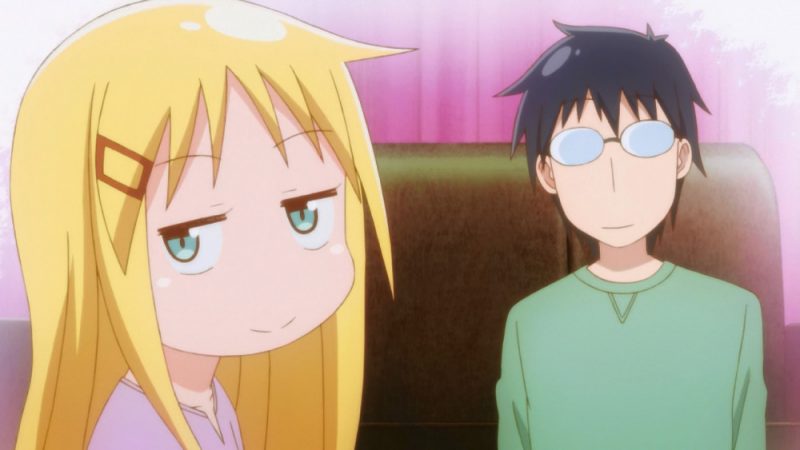 Genres: Slice of Life, Comedy, Romance, Seinen
Episodes: 13
Similarities
I Can't Understand What My Husband Is Saying and Tonikaku Kawaii are quality rom-coms that revolve around the lives of a married couple.
Plot Summary
A "mainstream" beauty marries a geek and the two try to adapt to everyday life.
Browse Only I Can't Understand What My Husband Is Saying on Amazon
---
8. Sword Art Online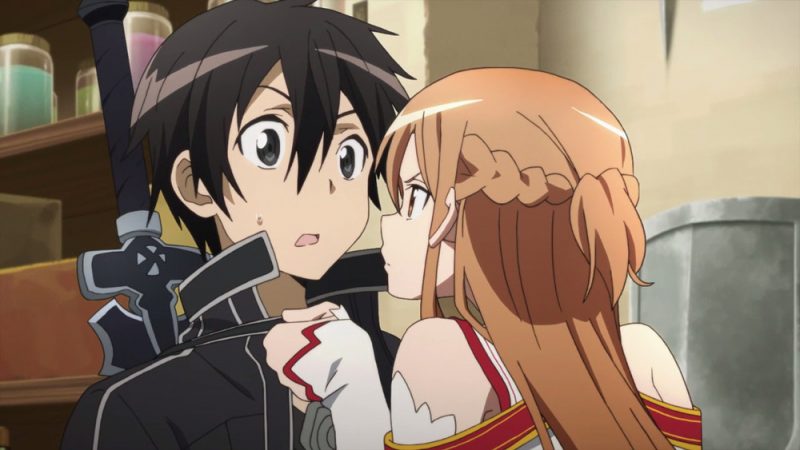 Genres: Action, Adventure, Romance, Fantasy, Game
Episodes: 25
Similarities
They are both about the development of a relationship between two teenagers who meet under weird circumstances. While SAO is way more action-oriented, you won't be disappointed when it comes to romance either.
There is an Arc that is focused solely on the life of the couple, their home activities, daily adventures that seem ordinary yet are unique, and of course, bonding and adorable moments.
Plot Summary
The anime takes place in the year 2022 when every gamer's dream became real – gamers can connect to an MMORPG game called Sword Art Online through helmed called NerveGear, which is able to simulate user's senses via their brain and thus they can experience and control their in-game character with their minds.
The main character named Kazuto Kirigaya (Kirito in-game name) is a very keen gamer and so he is, of course, hyped to join the world (even though he was already beta-testing SAO before). 10 000 players who log into the game the first time soon find out that the mad creator disabled the logout button and the only way how to get out is to beat 100 floors of Aincrad where are dangerous creatures, bosses and the outside world is often hostile as well because players are not always good people. To make things more complicated, if your health bar in the game drops to zero you also die in real life too.
What could go wrong, right?
See the Latest Sword Art Online Merchandise, Click Here for Amazon!
Read also: 7 Anime to Watch If You Love Sword Art Online
---
7. Mirai Nikki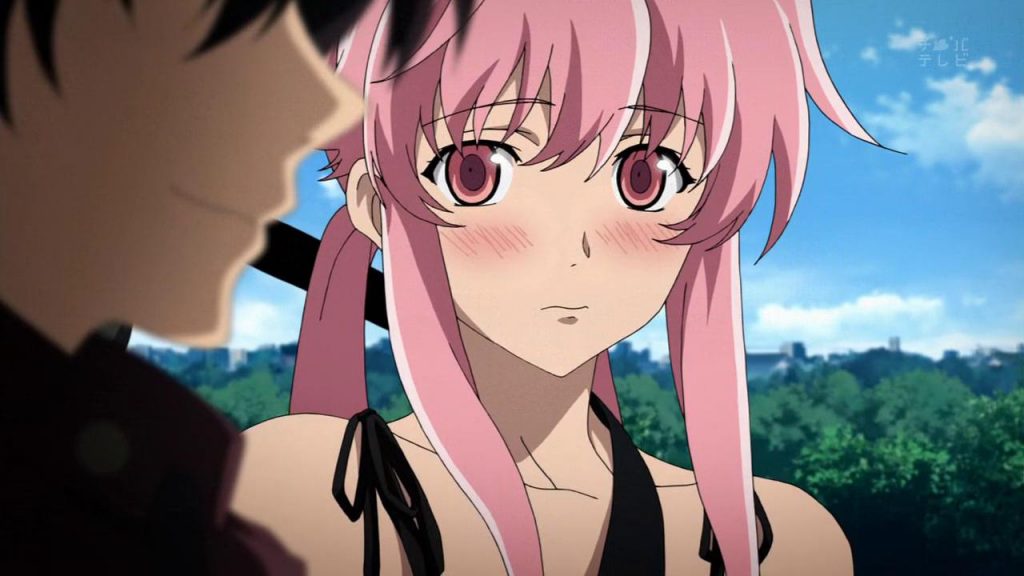 Genres: Psychological, Mystery, Thriller, Romantic, Supernatural, Shounen
Episodes: 26
Similarities
Mirai Nikki and Tonikaku Kawaii share more similarities than one would think! They have both elements of romance and a pink-haired female protagonist. Even though the anime as a whole is not that strikingly similar to Tonikaku Kawaii, parts of it are dedicated to the lives of the Mirai Nikki's couple living together in one house and having lovey-dovey experiences along.
Plot Summary
Amano Yukiteru is a loner and observer, who finds himself frequently engaging in conversations with his imaginary friends – The God of Space and Time, Deus, and his servant.
What a shock will Yuki experience when he finds out that Deus is a real God, proving it by granting him a Random Diary that can predict future events around Yuki. Everything seems great until Deus decides that he will grant additional 11 diaries to the others as well.
Deus has only one goal – the owner of the diary who manages to kill all remaining Diary owners will become God, replacing Deus, who is about to die shortly.
The game "kill or be killed" begins.
Check out Mirai Nikki on Amazon
---
6. Kamisama Kiss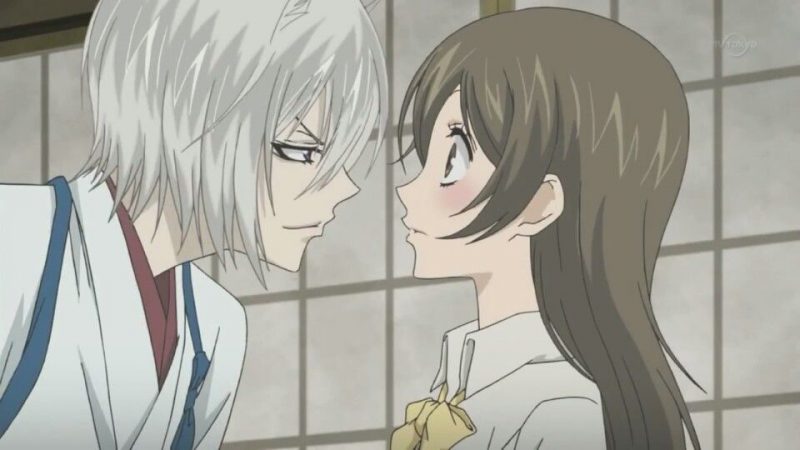 Genres: Comedy, Demons, Supernatural, Romance, Fantasy, Shoujo
Episodes: 13
Similarities
Expect warm and fuzzy vibes. Both are great rom-coms where the couple ends up living together (to their surprise). Eventually, they have a flourishing and loving relationship.
Plot Summary
The main heroine, Nanami becomes a land god after getting kissed on the forehead by a stranger she had saved. To show his gratitude for saving him, he offers her to live in his abandoned home in his place. Since Nanami is homeless due to her father's debt, she hesitantly accepts.
After Nanami arrives at the address, she finds out that the so-called home is, in fact, a shrine – filled with shrine spirits and a pretty familiar, a fox yokai named Tomoe.
Can Nanami fulfill her tasks as a god?
Related:
Upgrade Your Kamisama Kiss Collection, Click Here for Amazon!
---
5. Love Is Like A Cocktail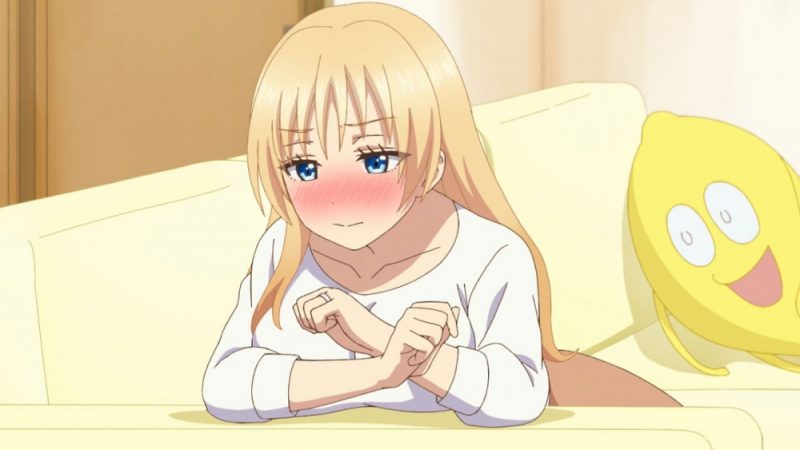 Genres: Slice of Life, Comedy, Romance
Episodes: 13
Similarities
Both are romantic comedies about a married couple and their cute and funny daily interactions.
Plot Summary
Chisato Mizusawa is a seemingly collected and calm 28-year-old senior PR manager. In her leisure time at home she shows a completely different side of hers: she loves the cocktails her husband prepares and has secrets only he knows.
---
4. Spice & Wolf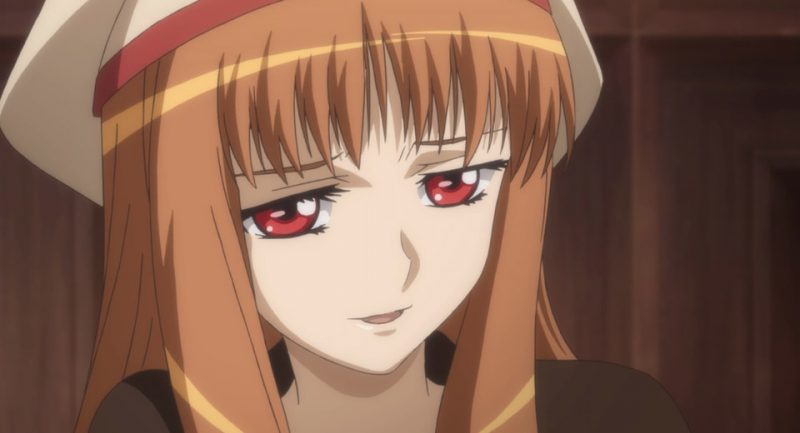 Genres: Adventure, Fantasy, Historical, Romance
Episodes: 13
Similarities
Both are very mellow romantic anime series. They revolve around daily events and the relationship of the protagonists; you can see the chemistry, the process of getting to know each other, and the deepening intimacy & bond between them.
Plot Summary
Kraft Lawrence is a traveling merchant who sells and buys various things to get by. One day, he meets a wolf deity, Holo, and she joins him on his traveling journey.
---
3. Inu x Boku SS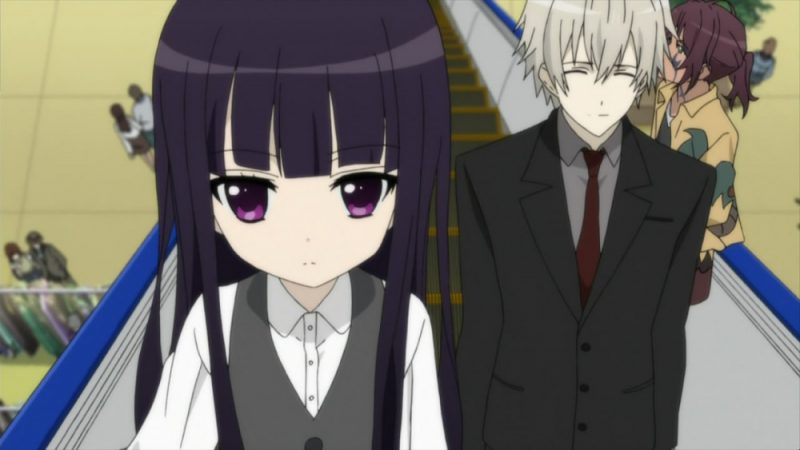 Genres: Comedy, Supernatural, Romance, Shounen
Episodes: 12
Similarities
Are you all for romantic and cute moments? Inu X Boku SS and Tonikaku Kawaii share plenty of sweet, witty, and memorable moments, along with a male protagonist who is willing to do whatever it takes for his darling. Both anime focus on the relationship's development and the couple lives in the same apartment complex.
Plot Summary
A rich, unsociable young girl moves into a high-security secluded mansion for half-youkai beings.
More Inu X Boku to Read and Watch on Amazon
---
2. Clannad & Clannad After Story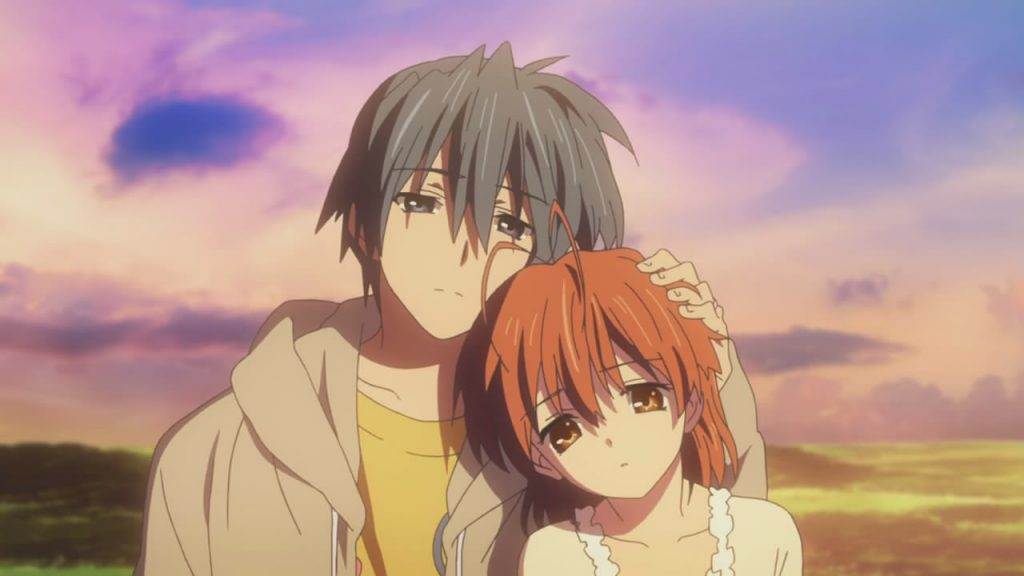 Genres: Comedy, Drama, Romance, School, Slice of Life, Supernatural
Episodes: 23 & 24
Similarities
If you consider yourself a fan of rom-com & angst together, then Clannad and its second season are your safest bet. While Clannad is portraying mainly the character development, comedic moments, and transition to adulthood, Clannad After Story focuses on the family/married life featuring the main protagonists – similarly to Tonikaku Kawaii.
Plot Summary
Tomoya Okazaki, a high school student with a bad reputation meets a lonely girl who had to repeat a year while all her friends finished high school. He decides to hang out with her and soon he not only finds more friends but his whole life shifts in a new direction.
Clannad After Story is a sequel that follows them as a married couple and it's known for its emotional impact. Do not watch Clannad: After Story before Clannad though!
---
1. Itazura na Kiss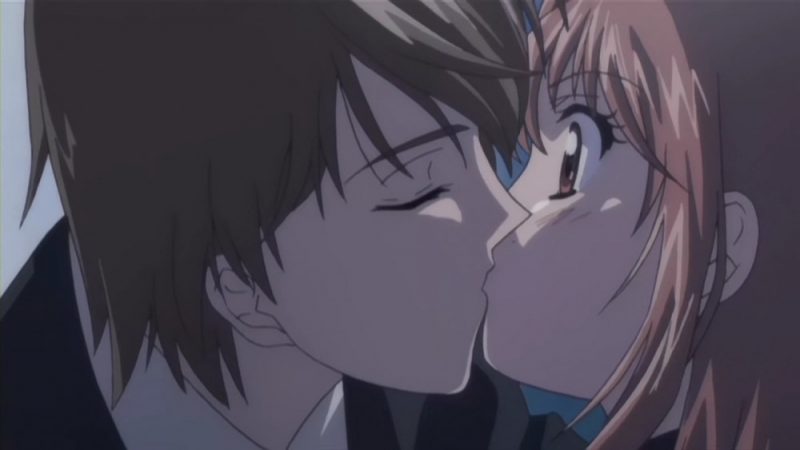 Genres: Comedy, Romance, Shoujo
Episodes: 25
Similarities
Both of them are rom-coms focused around a couple that is about to get married (and after the marriage too). The anime are relationship-heavy, revolving around the daily lives of the protagonists.
Plot Summary
Kotoko Aihara is a clumsy and troubled high schooler who gets forced by life circumstances to move in with her long-term crush who studies at the same high school as her, Irie Naoki.
Kotoko and Irie are no strangers – she tried to confess her feelings for him, but he refused her love letter and embarrassed her.
Can her feelings reach him?
Buy Itazura Na Kiss Complete DVD Box on Amazon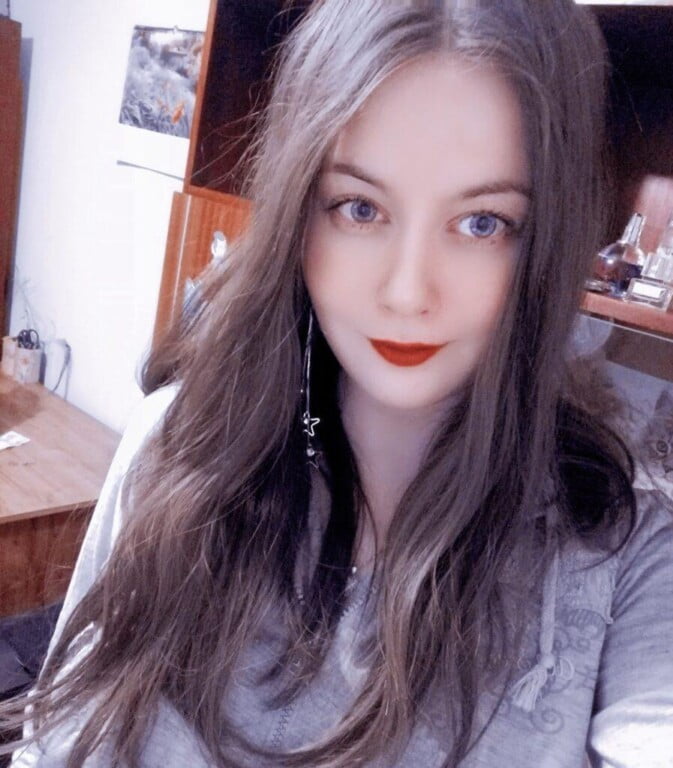 Hi, my name is Mia and I'm the founder of 9 Tailed Kitsune.
I love anime, games, and esports (I am also a bit weird).
My passion for anime sparked when I was about 7 (Phantom Thief Jeanne, hello!) and has never stopped.