Mitsu x Mitsu Drops (Honey x Honey Drops) is one of the guilty pleasure anime I like to sometimes go back to and rewatch.
I am not sure why I'm so infatuated with the kind of "abusive", dominant male lead who ends up protecting the female heroine in the end, but I believe I'm not alone in this.
Mitsu x Mitsu Drops is a 2-episode OVA adapted from the manga which was created by Kanan Minami.
The story follows Hagino Yuzuru, a girl who attends Houjo Academy and enrolls in the Kuge course, which is reserved only for elite and wealthy students and their "honeys".
She becomes the honey of a handsome elite student, Kai Renge, but there will be a price to pay.
These 7 anime follow a similar premise like Mitsu x Mitsu Drops.
7. Dance with Devils (2015)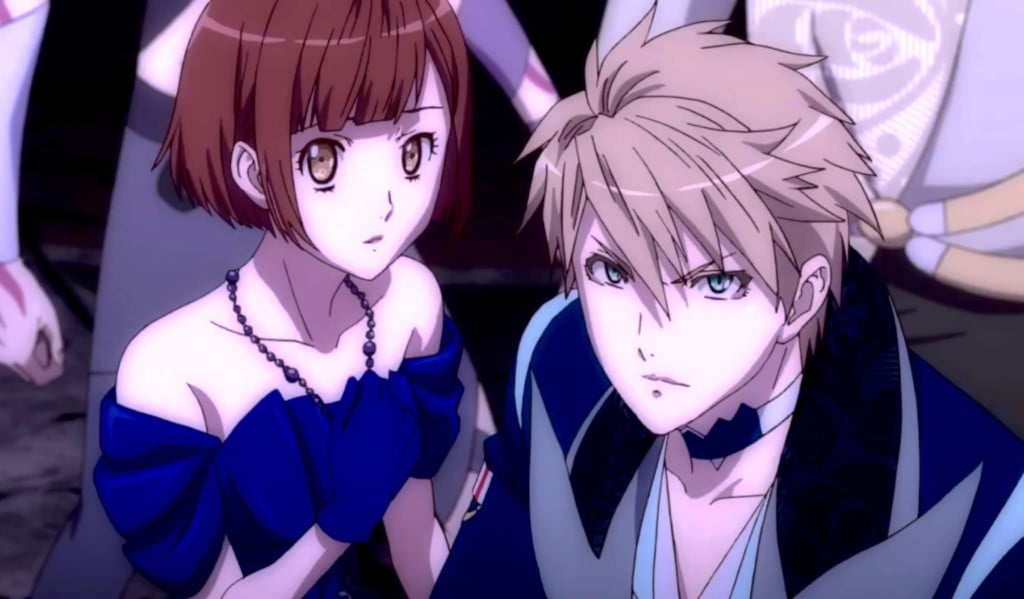 Genres: Reverse harem, Romance, Supernatural, Demons, Vampire, Shoujo
Episodes: 12
Similarities
Both of these anime include a slight romance paired with a typically naive and silly female character getting attention from a mean-spirited male (or males, in the case of Dance with Devils).
Plot Summary
Ritsuka Tachibana, the main heroine could be considered a perfect student so she is naturally shocked when she gets summoned by the student council which depictures her as a troublemaker.
The events take a quick turn afterward, dragging unsuspecting Ritsuka into a dangerous world of vampires and devils who compete with each other, searching for a forbidden item with tremendous power, granting them to rule the world.
As the title might have already revealed, Ritsuka is the center of attention for the handsome student council members.
---
6. Hana yori Dango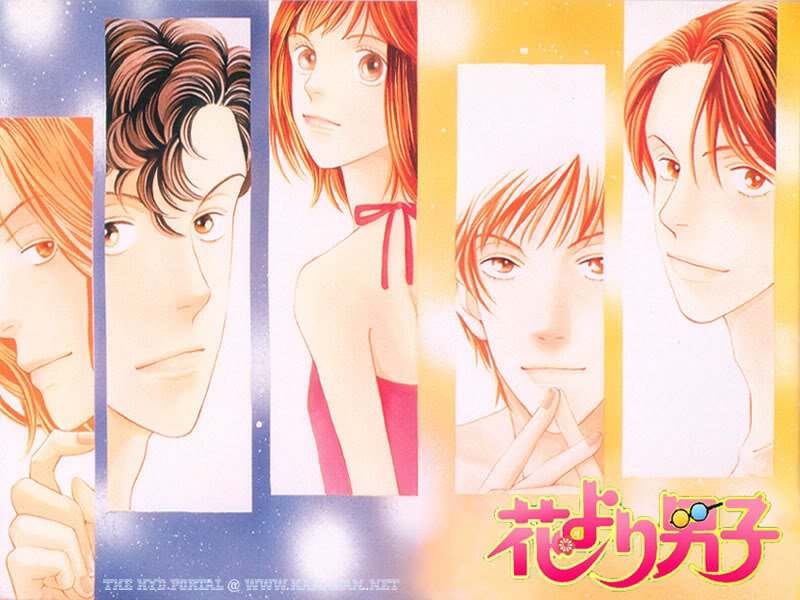 Genres: Drama, Romance, School, Shoujo
Episodes: 51
Similarities
Both shows deal with the concept of a high school girl falling in love with a rich, popular, and mean guy.
Plot Summary
Makino Tsukushi, a girl who comes from a poor family, just wants to get through her two last years at Eitoku Gakuen quietly. But once she makes herself known by standing up for her friend to the F4, the four most popular, powerful, and rich boys at the school, she gets the red card: F4's way of a "Declaration of War."
But when she doesn't let herself be beaten by them and is starting to fall for one of the F4, Hanazawa Rui, she starts to see that there is more than meets the eye…
(Source: MyAnimeList)
---
5. Kaichou wa-Maid sama!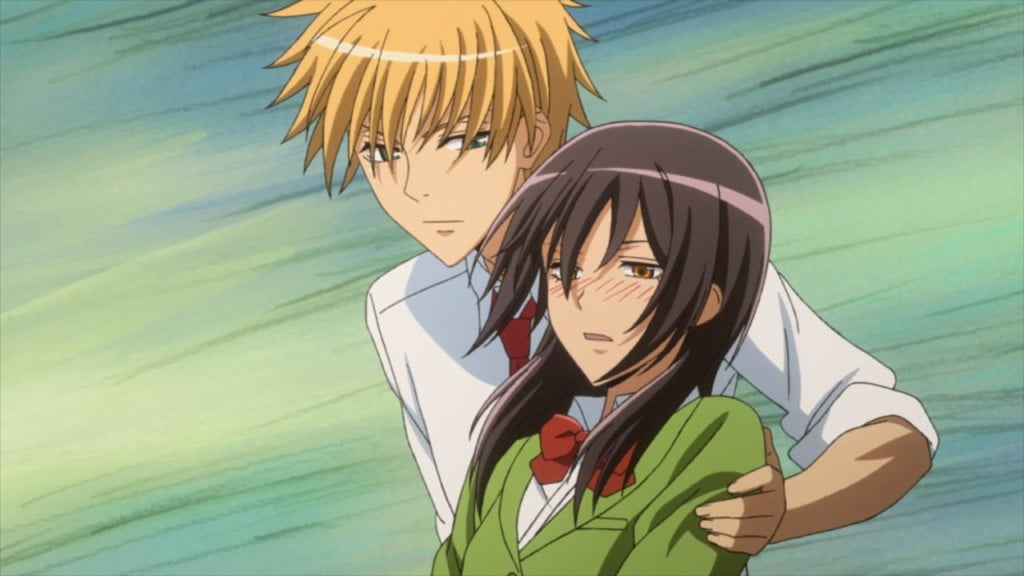 Genres: Comedy, Romance, School, Shoujo
Episodes: 26
Similarities
Both of them are about a high school romance between a boy who has ties to a wealthy family and a female heroine who is an ordinary high schooler.
The focus of the story is on the relationship between the two and the romance.
Plot Summary
Misaki Ayuzawa doesn't have it easy – she is the first female student council president after her school just transitioned from an all-boys high school to a co-ed one. She might appeal ambitious and well-disciplined at school but also has another side – Misaki works part-time as a maid at a maid café to help her family financially.
Everything seems to be well hidden until one day her whole life turns upside down when some of the school's students visit the maid café where she works.
Read also: 7 Cute Anime Like Kaichou wa Maid-sama!
---
4. Kamisama Kiss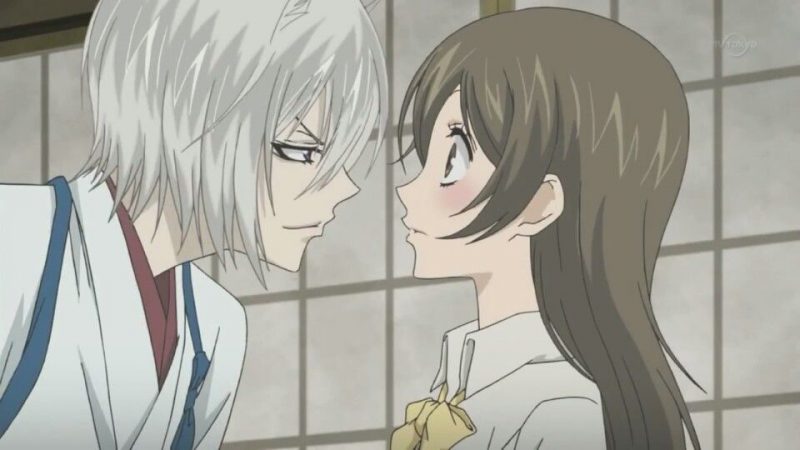 Genres: Comedy, Demons, Supernatural, Romance, Fantasy, Shoujo
Episodes: 13
Similarities
The female protagonists of these anime fall in love with a douchey acting guy who teases them at the beginning but ends up protecting them. The whole story centers around the relationship and romance between the two.
Plot Summary
The main heroine, Nanami becomes a land god after getting kissed on the forehead by a stranger she had saved. To show his gratitude for saving him, he offers her to live in his abandoned home in his place. Since Nanami is homeless due to her father's debt, she hesitantly accepts.
After Nanami arrives at the address, she finds out that the so-called home is, in fact, a shrine – filled with shrine spirits and a pretty familiar, a fox yokai named Tomoe.
Can Nanami fulfill her tasks as a god?
Related: 7 Anime Like Kamisama Hajimemashita 
---
3. Diabolik Lovers (2013)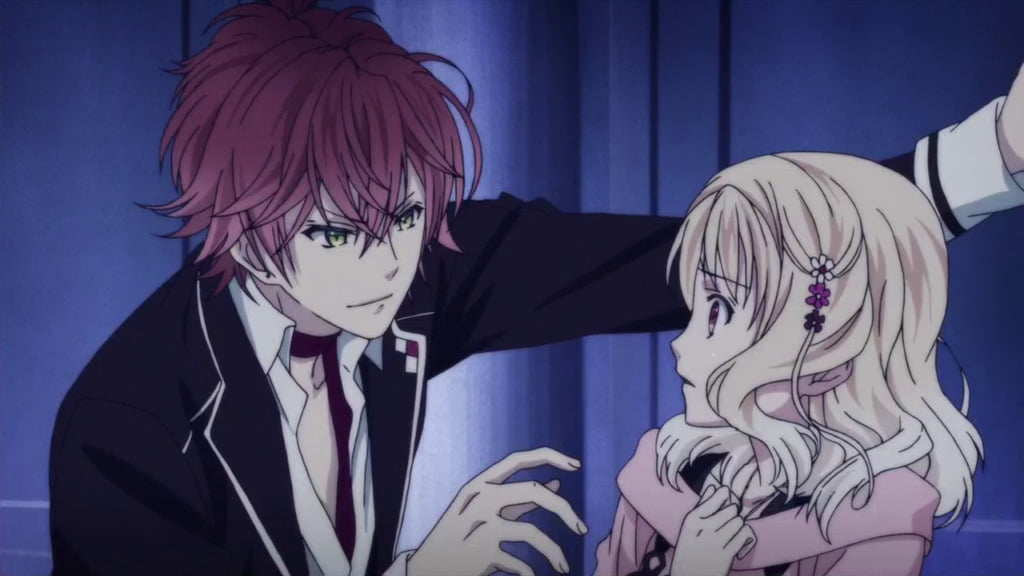 Genres: Reverse harem, Romance, Supernatural, School, Vampire, Shoujo
Episodes: 12
Similarities
Diabolik Lovers' heroine, Yui, is similar to Mitsu x Mitsu Drops' Hagino – wimpy, naive, and submissive. They both submit to a dominant guy (or guys in the case of Diabolik Lovers) and end up getting "mildly abused" by him/them.
Plot Summary
The story is set in a secluded mansion where Yui Komori moves in with six Sakamaki brothers- Shuu, Reiji, Ayato, Kanato, Laito, and Subaru—a family of vampires. Even though they seem to be confused at first why has Yui appeared there in the first place, they soon conclude that she is their new sacrificial bride. Apart from that, they all seem to have twisted intentions for her.
Related: 7 Anime Like Diabolik Lovers (2019)
---
2. Itazura na Kiss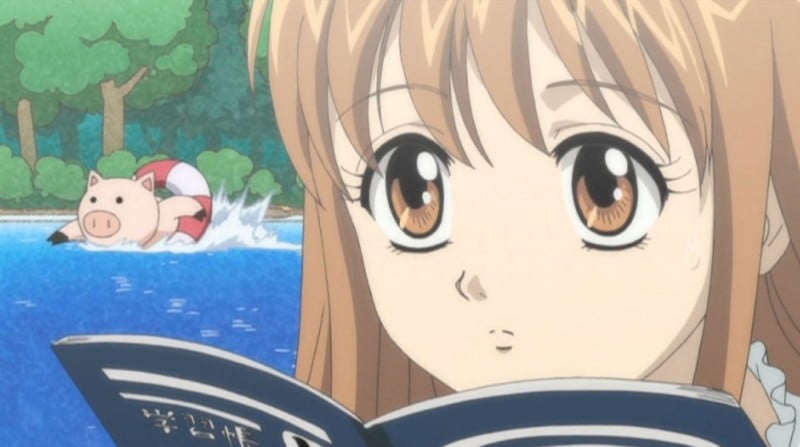 Genres: Comedy, Romance, Shoujo
Episodes: 25
Similarities
There is a similar premise – a silly girl gets teased by a boy who is considered smart, sexy, and rich. Romance eventually develops.
The male protagonists act like they don't care and are cold but the moment the female heroine is in danger they come to save her.
Plot Summary
Kotoko Aihara is a clumsy and troubled high schooler who gets forced by life circumstances to move in with her long-term crush who studies at the same high school as her, Irie Naoki.
Kotoko and Irie are no strangers – she tried to confess her feelings for him, but he refused her love letter and embarrassed her.
Can her feelings reach him?
---
1. Kyou, Koi wo Hajimemasu (2010)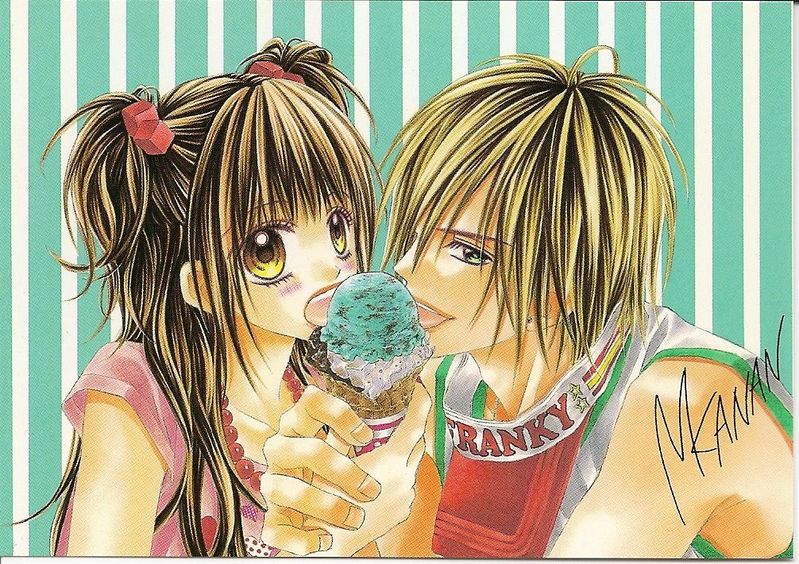 Genres: Romance, School, Shoujo
Episodes: 2, OVA
Similarities
Both are produced by the same mangaka so they share similar art and vibes. The female lead falls in love with the "bad" yet popular guy and the story is set mainly in high school.
Plot Summary
The story centers around Hibino Tsubaki, a shy and old-fashioned high schooler who has always been the top student in her class. Despite having an obvious talent for styling the hair of others, she wears only plain braids all the time.
On her first day at high school, she gets immediately teased by delinquent-like students in her class and becomes a target of the rudest boy she has ever seen who shares the same name as she does, Kyouta Tsubaki.
Even though the two seem to not go along at all due to their differences, they eventually fall in love.