Top 10 Anime Male Characters with White Hair
his post contains affiliate links. If you use these links to buy something, I may earn a small commission, without any extra cost to you. As an Amazon Associate, I earn from qualifying purchases. Thank you!
Now let me make this completely clear: I'm a sucker for white-haired characters in anime, mainly when it comes to males!
The ones below are all highly unique & artistically great (handsome). 🙂
It's worth mentioning that all of the anime mentioned below are fairly good and I recommend you to watch them if you haven't already.
Recommended:
Without further ado, allow me to introduce to my top 10 male characters with white hair!
---
10. Juuzou Suzuya (Tokyo Ghoul)
Pale skin, white hair, and a creepy look. Yes, that would be our boy Juuzou!
Juuzou has come a long way from being a ghoul's pet in a cirus to being a full-fledged ghoul investigator.
Don't be fooled by his weird, childish like appearance which is making him look more innocent than he truly is. If you are a ghoul, he would easily slice you in half!
Buy/ Watch Tokyo Ghoul on: Amazon
---
9. Kaneki Ken (Tokyo Ghoul)
Imagine trying to approach a girl and then getting… umm, eaten by her. Yes, that happened to Kaneki. Fortunately for him, she didn't succeed and he turned into a half-ghoul and half-human.
Buy/ Watch Tokyo Ghoul on: Amazon
---
8. Kakashi Hatake (Naruto)
Kakashi is considered to be one of the most talented Konoha's ninjas, and for a good reason. He is extremely skilled and wise, after all.
However, under his composed look is hidden a childhood trauma that followed him to his adult life.
Buy/ Watch Naruto on: Amazon
---
7. Zero Kiryu (Vampire Knight)
So here we have our vampire hunter Zero who hates vampires more than anything.
Many would say he is a very composed person, often acting cold and not showing any emotions at all. Now imagine all that ruined by becoming a vampire.
Buy/ Watch Vampire Knight on: Amazon
---
6. Zen Wistalia (Snow White with the Red Hair)
Being gentle, emphatic, and easy-going are three qualities that are prevalent in Zen's personality. On top of that, he is also a prince who does not look down on anyone and remains humble.
A perfect husbando.
Buy/ Watch Snow White with the Red hair on: Amazon
---
5. Soushi Miketsukami (Inu x Boku SS)
What is better than a cute fox? I would say that a nine-tailed spirit fox with the ability to speak and look handsome is a bit better, after all. He is also extremely gentle, calm, and loving.
Buy/ Watch Inu x Boku SS on: Amazon
---
4. Tomoe (Kamisama Hajimemashita)
Another kitsune on the list.
Tomoe may seem a bit hostile and mean at first, but you would fall in love with this character later anyways (hint: romantic soul Tomoe).
Buy/ Watch Kamisama Kiss on: Amazon
---
3. Killua Zoldyck (Hunter x Hunter)
My personal favorite when it comes to really powerful characters who give me shivers is Killua.
Being raised as a child assassin, able to endure extreme pain and murdering people for the family business – yes, that's our boy!
Don't worry though, Killua is going to turn friendlier and even cooler after befriending a boy named Gon.
Buy/ Watch HxH on: Amazon
---
2. Allen Walker (D.Gray-Man)
Allen is a perfect definition of charming, lovely, and warm-hearted in one combination. And he keeps being like that despite all the bad and cruel things happening around him.
With that being said, he is also uniquely strong and capable of destroying demons with his left arm.
Buy/ Watch D.Gray-Man on: Amazon
---
1. Accelerator (Toaru Kagaku No Railgun, Toaru Majutsu No Index, Toaru Kagaku no Accelerator)
The top 1 is, of course, no one else than Accelerator (or so-called The Number One).
He starts as an antagonist of the series and a perfect villain (and you can trust me, there is something about him that will make you love him at first sight). Later, he turns into an anti-hero in a perfect twist that showcases his character's development.
Accelerator is a highly intelligent individual and to this day nearly impossible to defeat even after the infamous accident that damaged his brain and nerfed his overpowered abilities.
Buy/ Watch Toaru series on: Amazon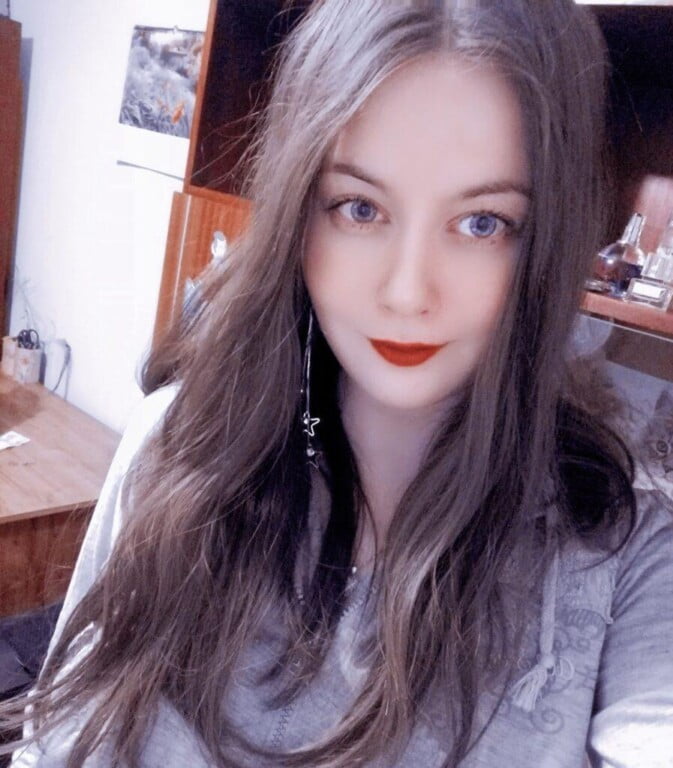 Hi, my name is Mia and I'm the founder of 9 Tailed Kitsune. I love anime, games, and esports (I am also a bit weird).
My passion for anime sparked when I was about 7 (Phantom Thief Jeanne, hello!) and has never stopped.