Find Out The Best Order To Watch Naruto
Figuring out how to watch Naruto in order can be challenging. With so many movies that are hard to fit into the show's timeline, it's no wonder that fans are a bit confused.
But first, let's talk about Naruto a bit because the anime deserves it.
Naruto is a Japanese manga series by Masashi Kishimoto. A 220-episode anime TV series adaptation by Pierrot and Aniplex aired from 2002 to 2007. A 500-episode sequel to the original series premiered in 2007 and ended in 2017.
The series is set in the world of ninjas and follows the story of Uzumaki Naruto, a young aspiring ninja who is determined to become a Hokage of his village.
It is a well-known fact that it is one of a handful of internationally renowned anime. Consequently, this has earned it both loyal fans and persistent haters. But to this day, many people consider it one of the best & most popular shounen.
The power of friendship, love, and kindness along with a likable cast of characters and powerful character development is just pleasant to watch. Add some superpowers, epic fighting scenes, and a good storyline and you have a perfect shounen anime! It also has some of the most memorable, inspirational, and deep quotes.
RELATED: 15 Anime Similar to Naruto to Satisfy Your Needs
Disclaimer: This post contains affiliate links. If you use these links to buy something, I may earn a small commission, without any extra cost to you. As an Amazon Associate, I earn from qualifying purchases. Thank you!
Despite many fillers, Naruto anime remains one of the most famous shounen. You should also consider reading Naruto manga if you haven't read it already!
➤ Click Here to Get Naruto manga on Amazon
So let's get to the point.
Last update: 27/11/2021
How to watch Naruto & Naruto Shippuden in order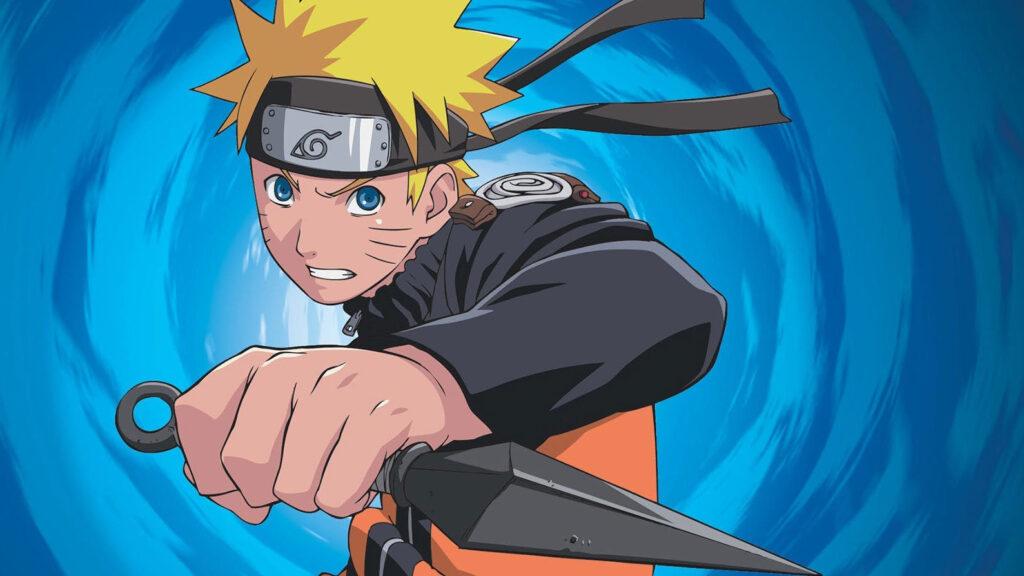 The easiest way how to watch Naruto in order is to first start with Naruto (2002–2007), continue with Naruto Shippuden (2007–2017), and after that start watching Boruto (2017–now).
➤ Click Here to Watch Naruto on Prime Video
The tricky part is that there are many Naruto movies and if you love the series you want them to make sense, so you don't want to watch them randomly.
This guide was made primarily for people who are looking for a complete guide including all Naruto movies.
Please note that each movie with a hyperlink is heading to Amazon where you can directly purchase the movie if you would like to.
Important note: It does not really matter that much when you watch the movies. They can be watched any time you deem right because they are non-canon (except for The Last movie). They are generally unrelated to the main story. The below order is based on the release date and as well chronological order but some of them are truly hard to fit because of various inconsistencies. I came up with this order after many hours of intensive research.
How to watch Naruto in order with movies
Naruto Filler Episodes You Can Skip
Total episodes: 220
Filler episodes: 89 (40%)
Skip

026, 097, 101-106, 137-140, 143-219

Saved time: ~32 hours (~1,3 days)
Required time to watch it without fillers: ~48 hours (~2 days)
If you dedicate yourself to watching at least one hour of Naruto every single day, it will take you around one month and a half to finish the series without filler. If you watch the filler episodes as well, it will take you more than 2 and a half months to finish Naruto.
Naruto Shippuden Filler Episodes You Can Skip
Total episodes: 500
Filler episodes: 210 (42%)
Skip

057-070, 091-112, 144-151, 170-171, 176-196, 223-242, 257-260, 271, 279-281, 284-295, 303-320, 327, 349-361, 376-377, 388-390, 394-395

Saved time: ~75 hours (~3 days)
Required time to watch it without fillers: ~106 hours (~4,4 days)
Using the same formula as with Naruto, if you watch Naruto Shippuden every single day for one hour, it will take around 3 and a half months to finish it without filler episodes. With them included, it will take almost 6 months. Still not as long as in the case of Detective Conan, though.
*Please don't check the explanation on how to watch Naruto in order below if you are not prepared for potential spoilers!
---
How to watch Naruto in order with movies, detailed
1. Naruto (2002-2007)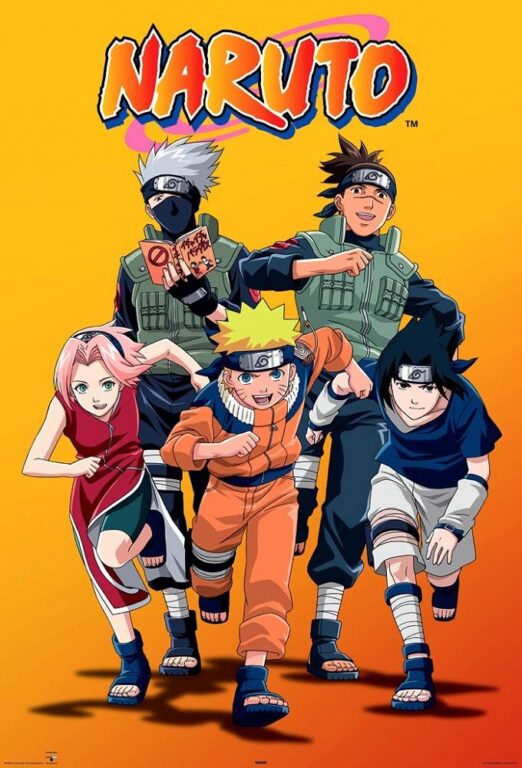 Naruto is where it all starts. It's the anime adaptation of the manga with the same name that aired from 2022 to 2007. The series has 220 episodes.
When you start your Naruto journey, you start here. You should watch the anime until episode 101 or 106 (or somewhere between those) and then pick up on the first movie below.
2. Ninja Clash in the Land of Snow (movie)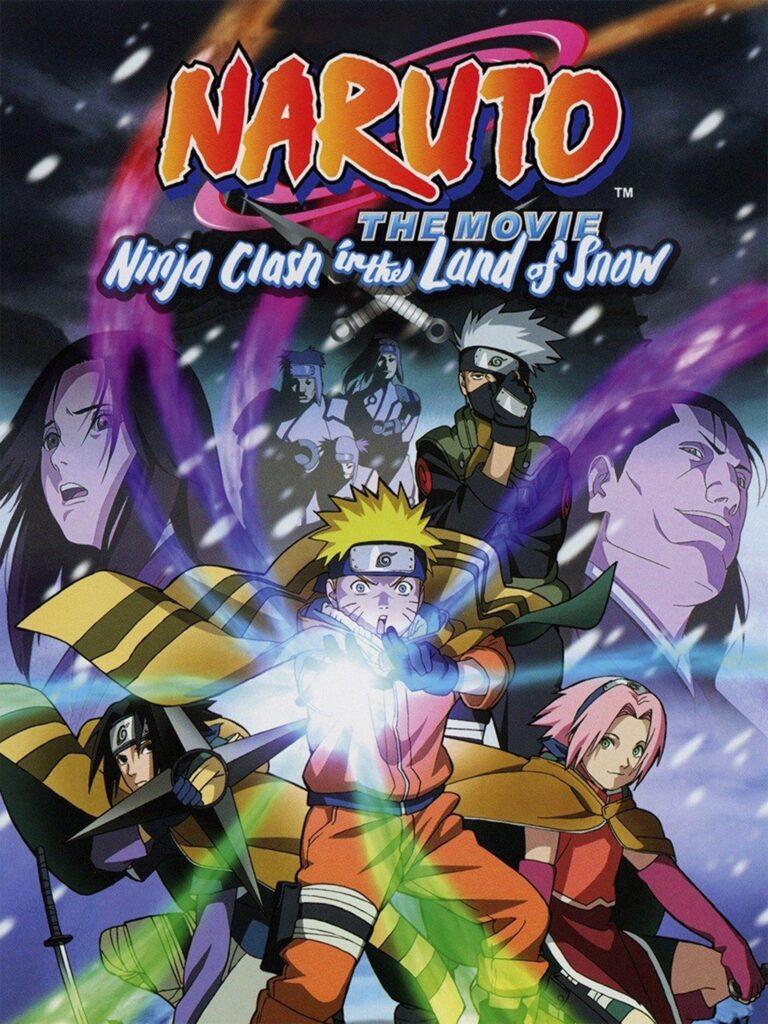 Team 7 is tasked with the protection of a princess.
The reasoning behind this placement is that Sakura's hair is short in this movie, which means that the movie takes place before the chūnin exams.
After you finish Ninja Clash in the Land of Snow, you'll continue watching Naruto until episode 160.
3. Legend of the Stone of Gelel (movie)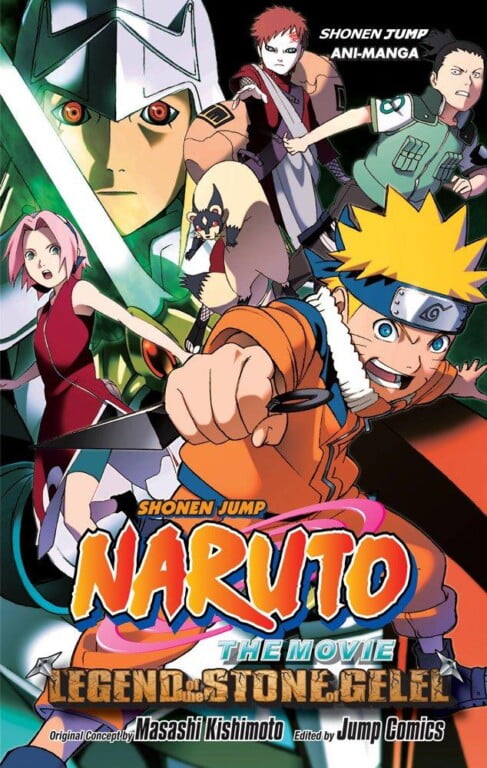 Naruto Uzumaki, Shikamaru Nara, and Sakura Haruno are sent on a mission to find and return a lost pet ferret to its village. But as they are on their way to deliver the ferret, a mysterious person wearing knight armor attacks them.
The events take place after episode 160 of Naruto. After you finish the movie, start watching Naruto again until episode 196.
4. Guardians of the Crescent Moon Kingdom (movie)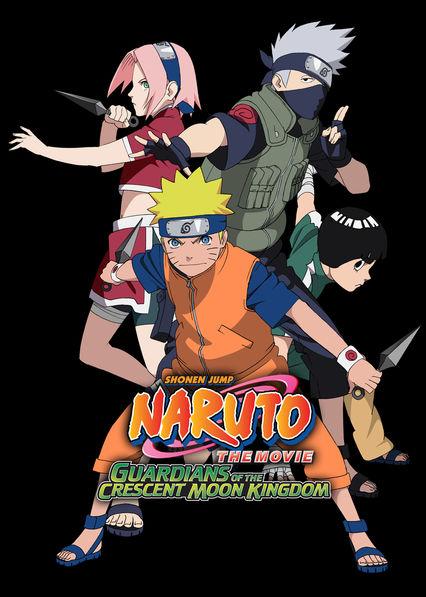 Prince Hikaru Tsuki and his father Michiru, the heir to the enormously affluent Land of the Moon, are sent on a journey back to their kingdom, and Naruto Uzumaki, Kakashi Hatake, Sakura Haruno, and Rock Lee are tasked with guarding them.
Guardians of the Crescent Moon Kingdom is set after episode 196 because Sasuke is already missing. When you are finished with the movie, go to finish the remaining episodes of Naruto.
5. Naruto Shippuden (2007-2017)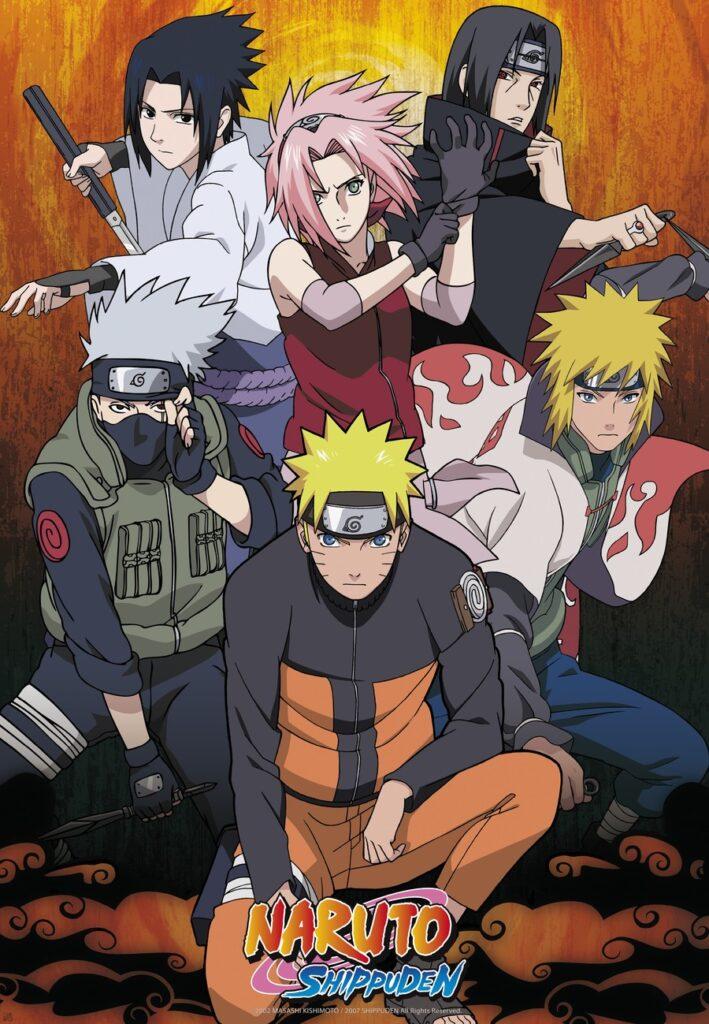 Naruto Shippuden continues Naruto's journey to becoming a Hokage. The series has 500 episodes and aired between 2007 to 2017.
Enjoy it till episode 32, then complete the 1st Shippuden movie below.
6. Naruto Shippuden: The Movie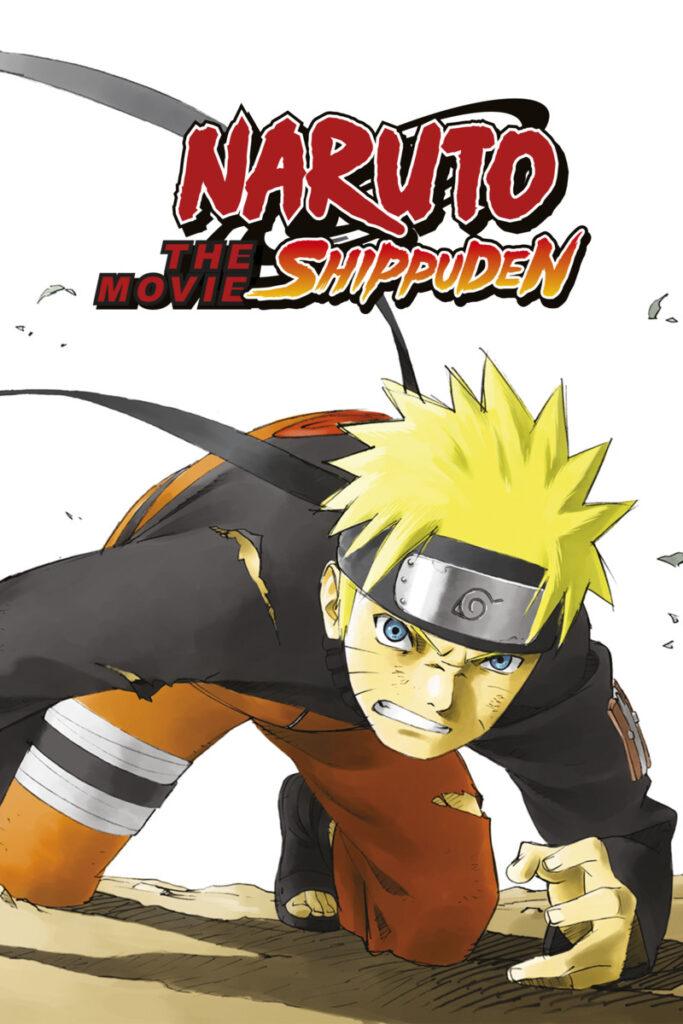 A strong spirit that once posed a threat to end the planet has returned! Shion, a priestess who is the only person with the ability to seal the monster away, is the focus of Naruto's protective mission.
Since Sai and Yamato don't appear in this movie, it should be watched before episode 33 (that's when Sai joins the crew). After you've watched it, continue with the anime until episode 71.
7. Bonds (movie)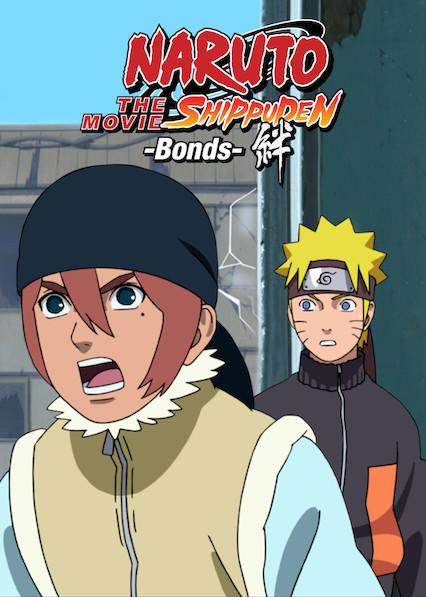 The Sora-nin from the Sky Country, a mysterious group of ninjas, launch an unexpected assault on Konoha. This is due to the fact that Konoha almost destroyed the Sky Country during the previous Shinobi World War, but they managed to survive and are now seeking revenge on Konoha and the Fire Country.
Bonds is chronologically linked to ~70ep. This is because episodes 70, 71, 72, and 73 have opening scenes related to this movie.
That's why I recommend you to watch this movie after episode 71. Then you'll return to watching Naruto Shippuden until episode 121.
8. Inheritors of the Will of Fire (movie)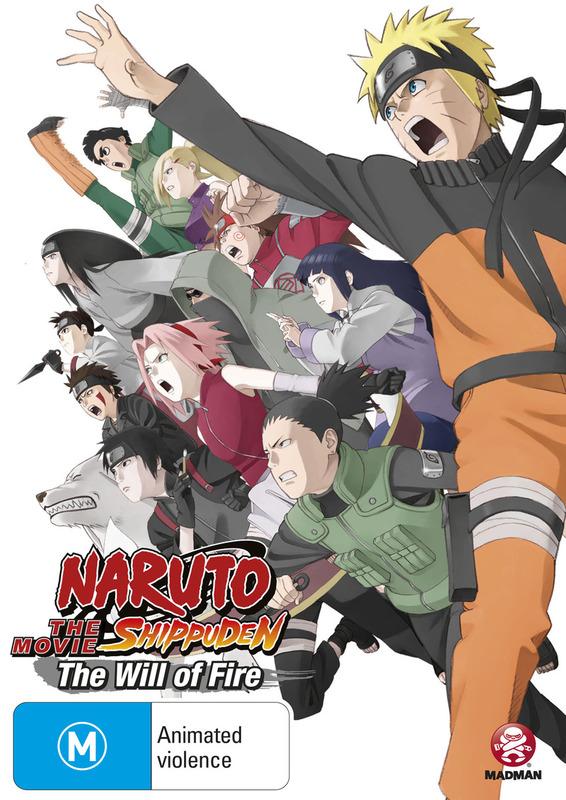 All around the world, ninjas with bloodline limits start to vanish, and the fire country is to blame. To avert all-out war, Tsunade orders the sacrifice of Kakashi. Through both allies and enemies, Naruto fights to avoid his death.
Inheritors of the Will of Fire are meant to be watched around episode 121. It was released around that time. It makes references to the series and is set approximately after the Kakashi Gaiden episodes.
9. The Lost Tower (movie)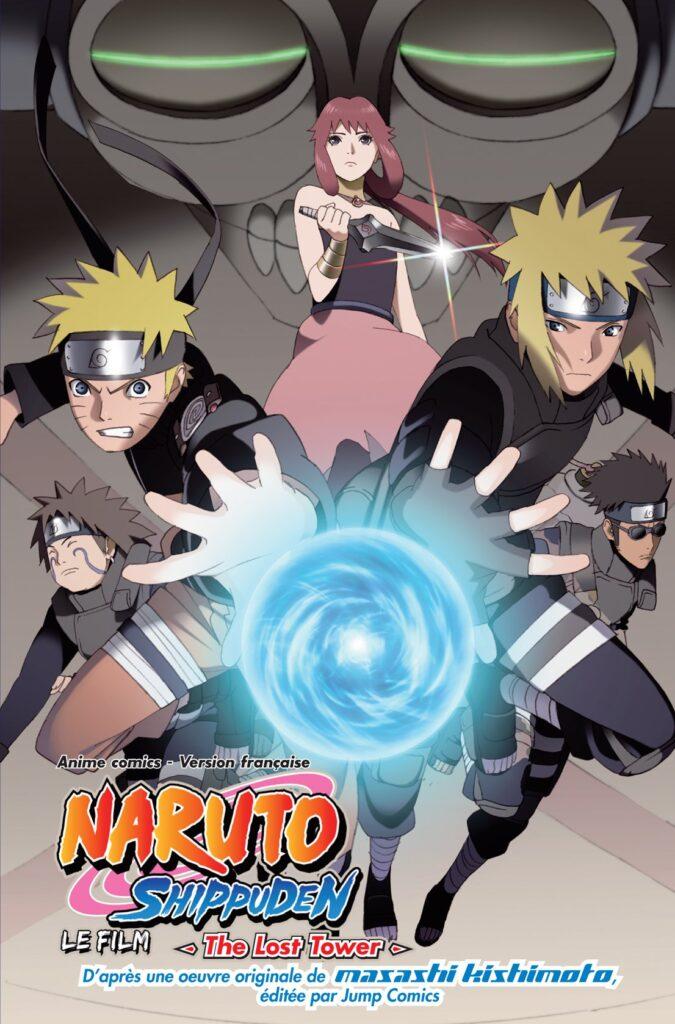 Naruto is pushed into the past by a strange chakra that has ensnared him. The City of Loran is where he finds himself. Can he use the past to save the present as he runs into odd things?
The Lost: Tower is located somewhere after 152/154 episode, after a major character's death but before "someone" launched a disastrous attack on the village.
10. Blood Prison (movie)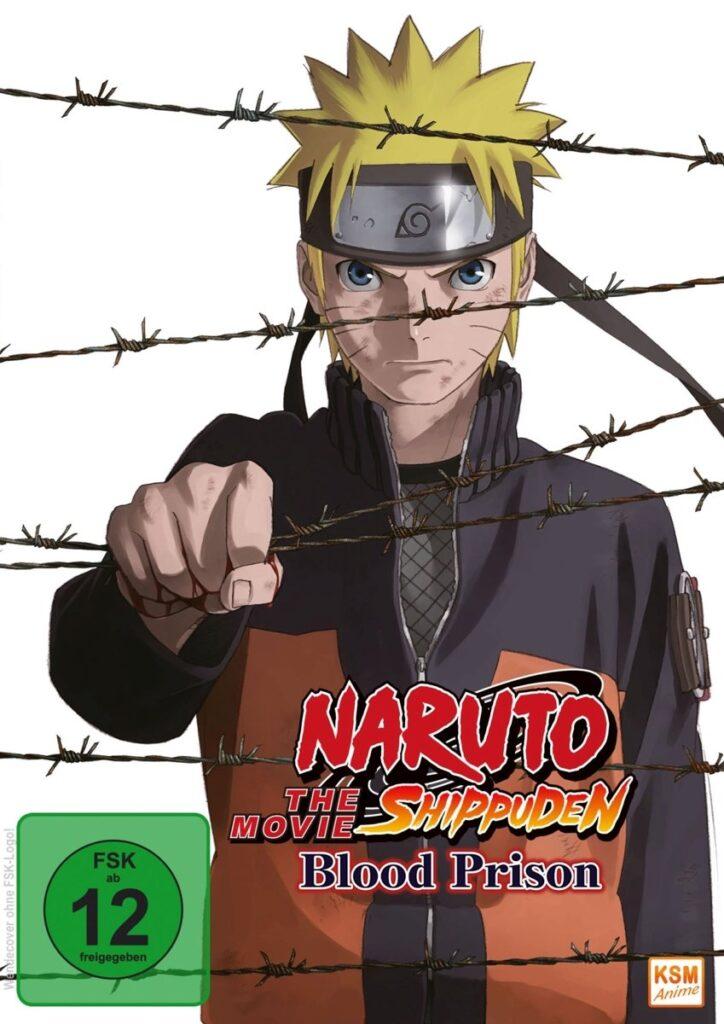 After being falsely accused, Naruto Uzumaki is imprisoned and forced to use all means necessary to escape.
There is no precise chronology, but we do know that Naruto has already mastered Sage mode in this film, which means that it happened after episode 196.
11. Road to Ninja (movie)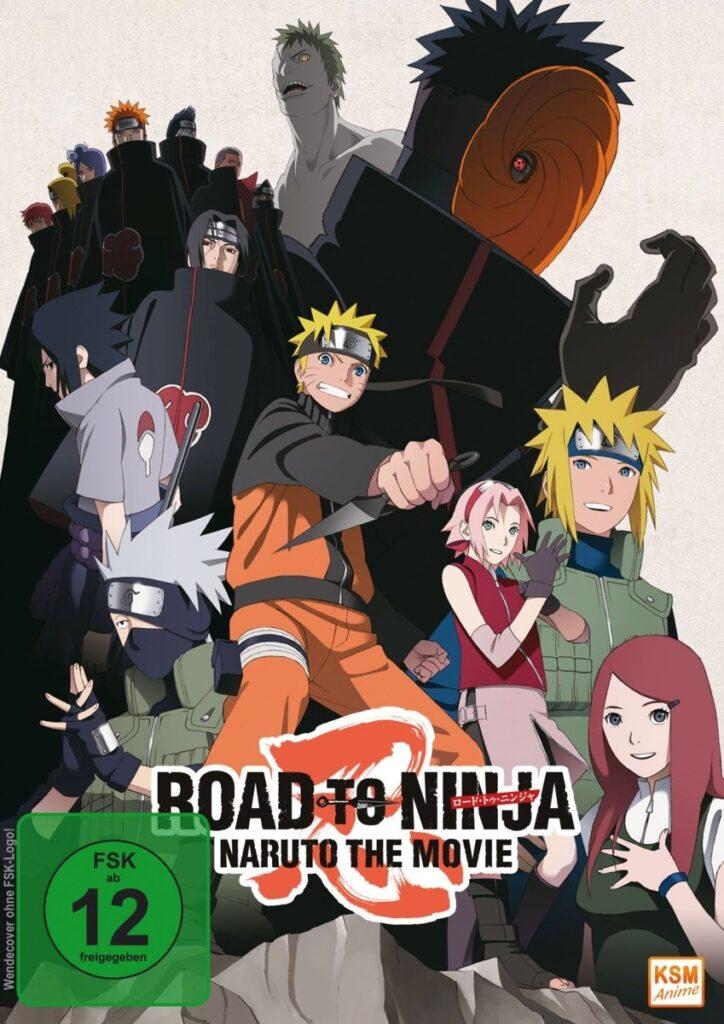 Madara kidnaps Naruto and Sakura in a parallel universe with the goal of stealing the Nine Tails from Naruto.
Although it's challenging to determine an exact timeframe because it doesn't fit properly, it should be viewed after episode 251 because Naruto must have already met his mother.
12. The Last (movie)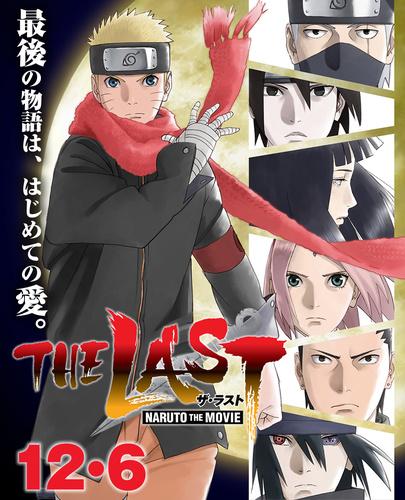 In order to save Hanabi and the world, Naruto, Hinata, Sai, Shikamaru, and Sakura must face immense danger.
The Last is the only canon movie that's supposed to be watched before the Final Arc. This means you should watch it after episode 493.
13. Boruto: Naruto The Movie – The Day Naruto Became Hokage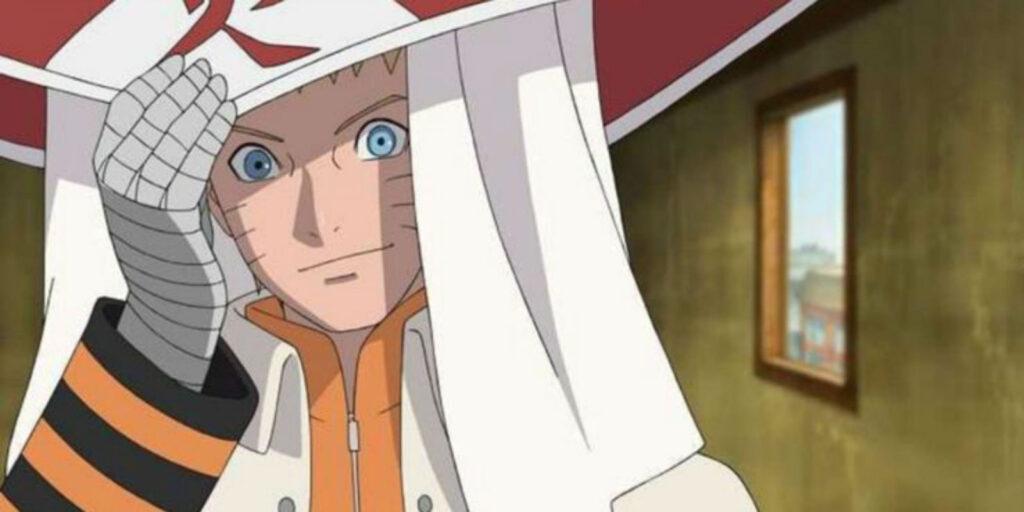 Boruto: Naruto The Movie – The Day Naruto Became Hokage is a short and heartwarming OVA that takes place after episode 500 of Naruto Shippuden.
There is not much to say about it, it's all in the title. The anime shows us hilarious events that took place on the day when Naruto finally became a Hokage.
The OVA was bundled in the limited edition DVD and Blu-ray releases of Boruto: Naruto the Movie. It was a strategic move to promote the new anime, Boruto.
14. Boruto: Naruto The Movie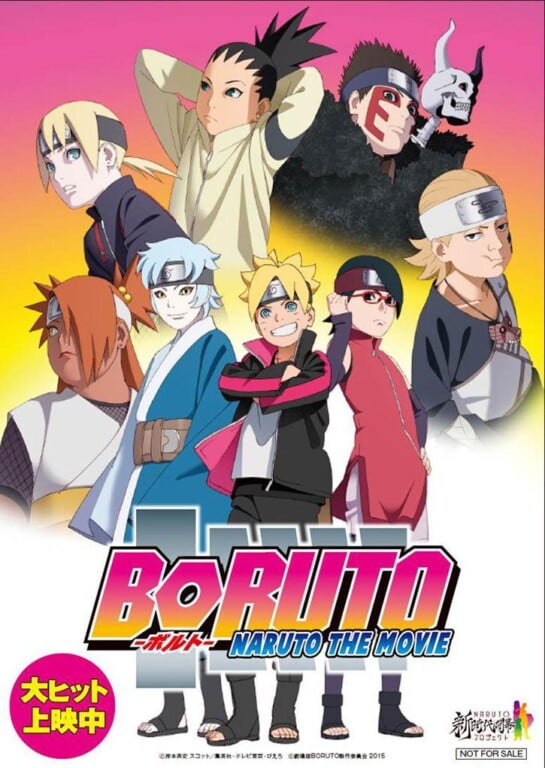 Boruto: Naruto The Movie takes during the chūnin exams of Boruto: Naruto Next Generations. If you've already decided to watch the Boruto anime series after, you might consider watching first episodes 1 through 49 and then pick up this movie. With that being said, this movie premiered 2 years before the anime series, so it's safe to watch it in the order I presented.
It's worth noting that this movie's contents are covered in the Boruto series with slight changes, so it's okay to skip it if you plan to watch the Boruto anime.
15. Boruto (2017–currently airing)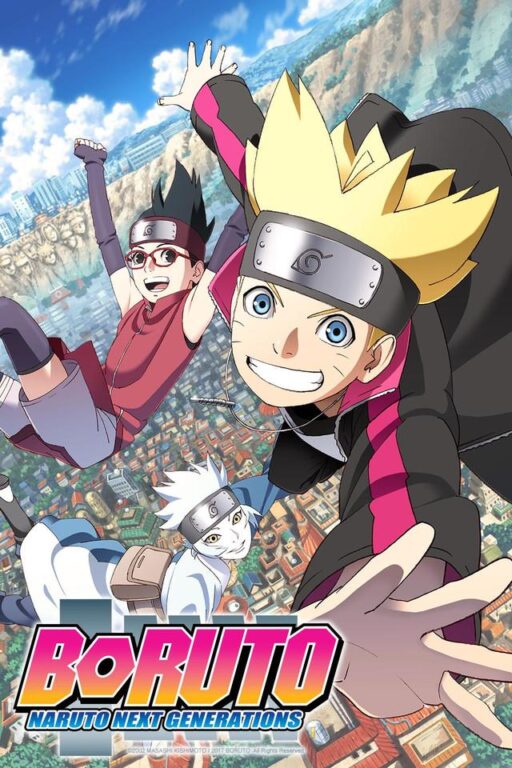 Boruto is an anime about Naruto's child. Unfortunately, it has never replicated the success of its parent anime.
Even if you are a die-hard fan of Naruto, this anime will certainly fall short of your expectations. However, you can still see a grown-up Naruto in this anime, which is likely a good thing!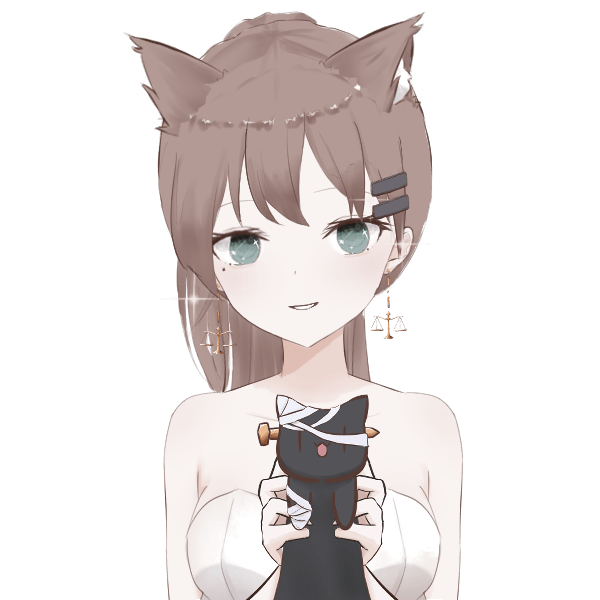 Hi, my name is Mia, and I am the founder of 9 Tailed Kitsune. I am a big fan of esports, games, and anime. When I was around 7 years old, Phantom Thief Jeanne sparked my fascination for anime, and it has never faded!