Disclaimer: This post contains affiliate links. If you use these links to buy something, I may earn a small commission, without any extra cost to you. As an Amazon Associate, I earn from qualifying purchases. Thank you!
Code Geass: Lelouch of the Rebellion is one of my favorite anime ever.
Mature & dark themes along with a nice cast of characters, that's Code Geass for you.
You could also say that I have a thing for handsome and intelligent men but Code Geass takes that to another level. Lelouch, the main protagonist of Code Geass, is one of my top 3 favorite anime characters of all time. That's how much I adore him (and Code Geass too)!
He is also the best and most popular character with purple eyes.
Code Geass Synopsis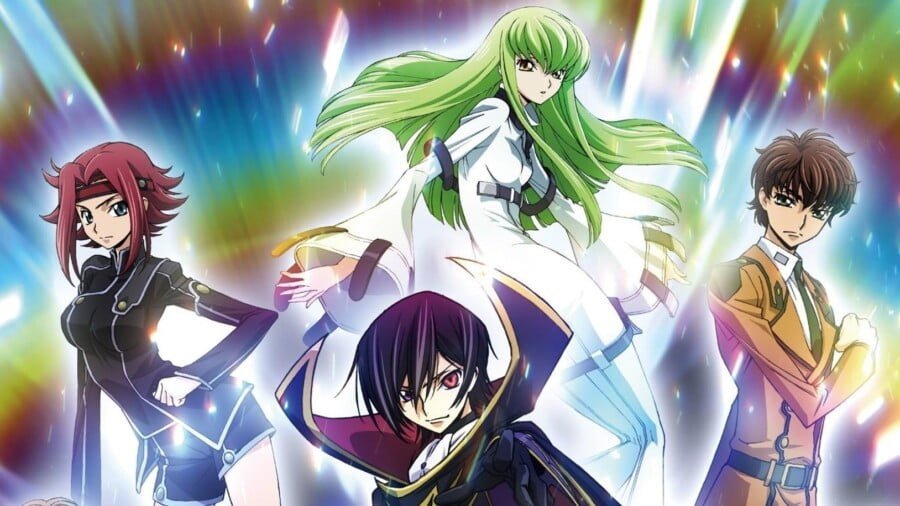 Code Geass is a Japanese anime TV series produced by Sunrise. It was directed by Gorō Taniguchi and written by Ichirō Ōkouchi, with original character designs by Clamp.
Code Geass is set in an alternate timeline, where the world is divided into three superpowers: the Britannia, the Chinese Federation & Europia United. The Britannia is trying to conquer as many countries as they can, including Japan. Japanese people are eventually stripped of all their rights, losing their independence and freedom completely.
Lelouch vi Britannia is an exiled Britannian prince who gets involved with a mysterious woman called C.C. Thanks to meeting her, he obtains the power of Geass and decides to use it to obliterate the Holy Britannian Empire for good, sacrificing everything, even his humanity in the process.
There is no denial that Code Geass is an immensely popular anime and since there is some confusion about how to watch it properly in order, here is a complete guide on how to watch Code Geass in order, including all movies.
Code Geass Chronological Watch Order
Should I watch Code Geass movies?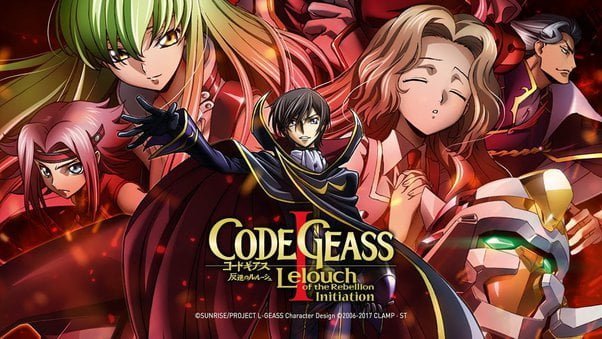 And the answer is 100% YES for Code Geass: Lelouch of the Rebellion movies. They are a recap of the original Code Geass: Lelouch of the Rebellion anime TV series with slight (but important) changes that are essential for the fourth movie—Code Geass: Lelouch of the Re;surrection. It is an entirely new story taking place one full year after Lelouch's Zero Requiem plan and a direct sequel to the movies mentioned before. For the list of the changes, see this helpful Reddit post.
When it comes to Akito the Exiled movies, it does relate to the 2 seasons but not as a continuation of R2. It's set between the 2 seasons of Lelouch of the Rebellion during the 1-year gap. It's a side story, so you can watch it whenever you want, but the best is to watch it after finishing at least the anime tv series.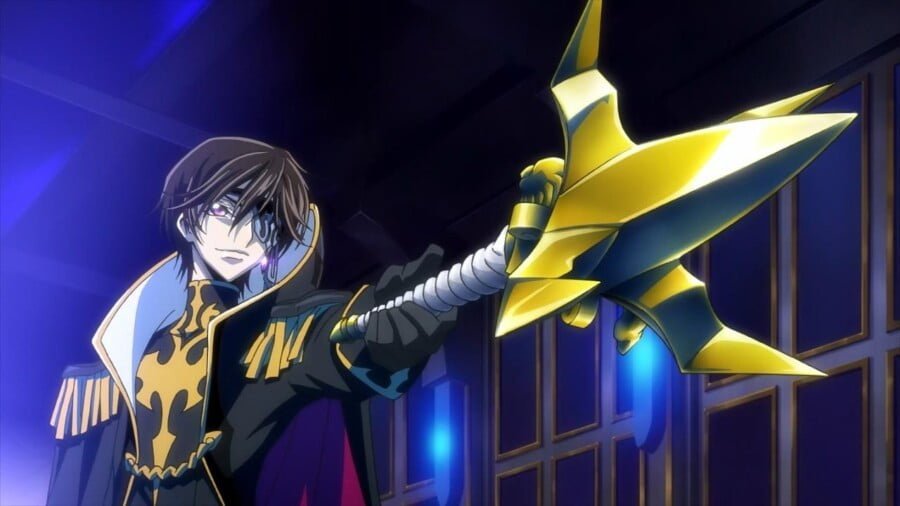 Akito the Exiled takes place in 2017 a.t.b., between the rise of the "Black Knights" organization and the return of the supposedly "dead" Zero.
The setting is in Europe, where the Europia United (E.U.) allied nations are being invaded by the overwhelming forces of the Holy Britannian Empire.
On the verge of defeat, the E.U. army forms a special unit known as "W-0″, of which a young pilot named Akito Hyuga is a member.
Leila Malcal, a former Britannian Aristocrat comes to the Europia United for aid, commanding the Wyvern Knightmare corps comprised of Japanese teenagers. They recklessly plunge into a battlefield, where the survival rate is extremely low, at about 5% only. They fight for their freedom and for a home to which they can return.
(Source: Code Geass fandom)
Should I watch Code Geass OVAs/ Picture Dramas?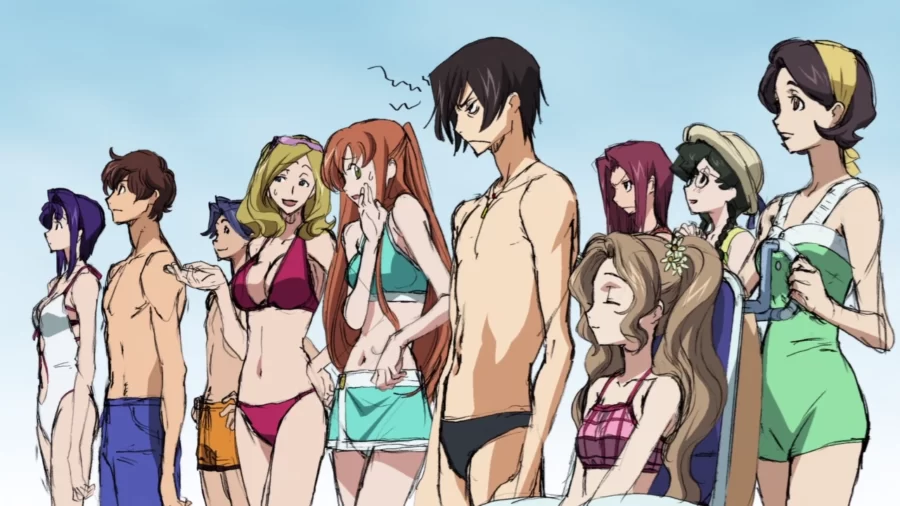 Code Geass: Lelouch of the Rebellion Picture Dramas adds to the main story (+ some fanservice). If you want to know more about Code Geass characters, definitely watch it.
Code Geass: Nunnally in Wonderland is a parody with the Code Geass characters who are cast into different roles of Alice in Wonderland. It's recommended to watch this only after finishing the first two anime TV series because it references many events from the main series. Optional.
Code Geass: Oz the Reflection Picture Drama is a spin-off series inspired by the classic story of The Wizard of Oz. The events take place after R1. Optional.
Code Geass: The Miraculous Birthday is a picture drama that takes place after the final episode of Code Geass R2. Optional.
Code Geass: Hangyaku no Lelouch Special Edition – Black Rebellion is an OVA summarizing all 25 episodes of season 1 from Lelouch's viewpoint. Optional.
Code Geass: Hangyaku no Lelouch R2 Special Edition is an OVA summarizing all 25 episodes of season 2. Optional.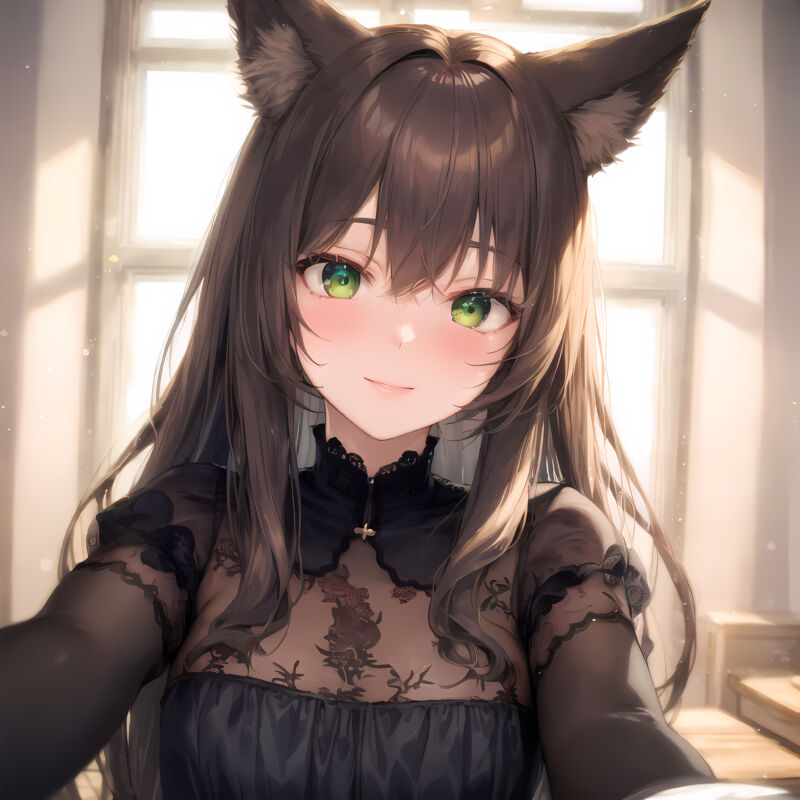 BEFORE YOU GO...
Thanks for reading my article!
If you enjoyed it, please consider supporting me on Patreon. As a Patron, you'll gain access to exclusive perks like stunning AI artworks that are not shared anywhere else, personalized AI-generated art pieces, and the ability to shape the future of this blog by suggesting topics you'd like me to cover.
Your support means everything to me and enables me to keep creating content that I'm passionate about. ✨

Also, you're welcome to join our 9 Tailed Kitsune Anime Discord community. We'd love to have you there! 🙌