Disclaimer: This post contains affiliate links. If you use these links to buy something, I may earn a small commission, without any extra cost to you. As an Amazon Associate, I earn from qualifying purchases. Thank you!
Since Accelerator is one of my favorite anti-hero characters, I really wanted to find another reason to write an article about him.
And fate wanted it that I stumbled upon Toaru Kagaku no Accelerator Special. As hinted, it's a special 8-minute episode included on the first Blu-ray/DVD volume of Toaru Kagaku no Accelerator.
This episode can't be taken seriously, it's pure comedy. It shows us Accelerator munching some really taste Japanese meals while saying that these are villain-worthy meals. I mean, I have always known that Accelerator loves black coffee, but that's about it. It seems that he also appreciates firm meat. A LOT! 🙂
And so, I picked three recipes that Accelerator loves & found the best-rated recipes for them.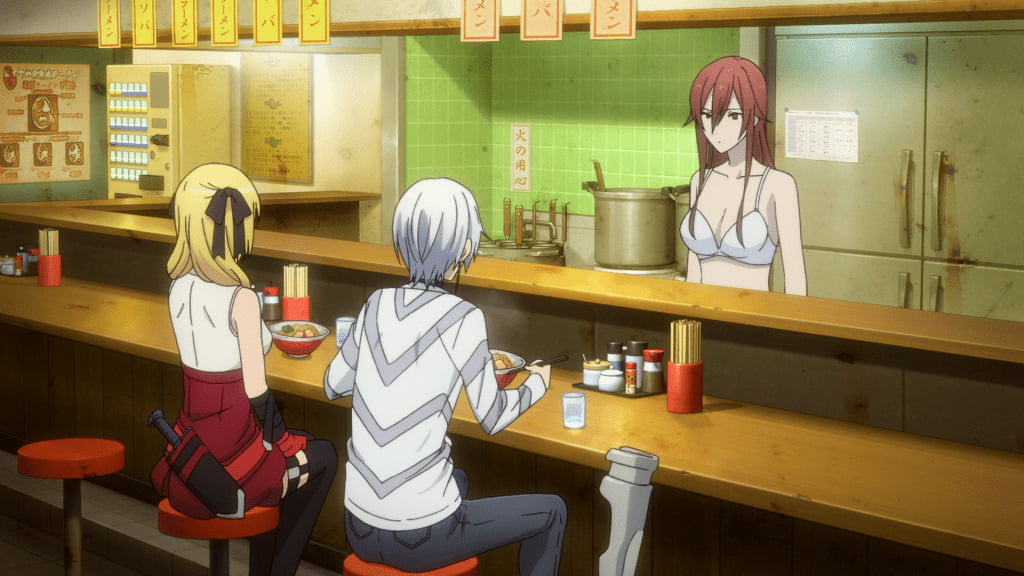 Here are the top tasty anime recipes from A Certain Scientific Accelerator Special!
---
Abura Soba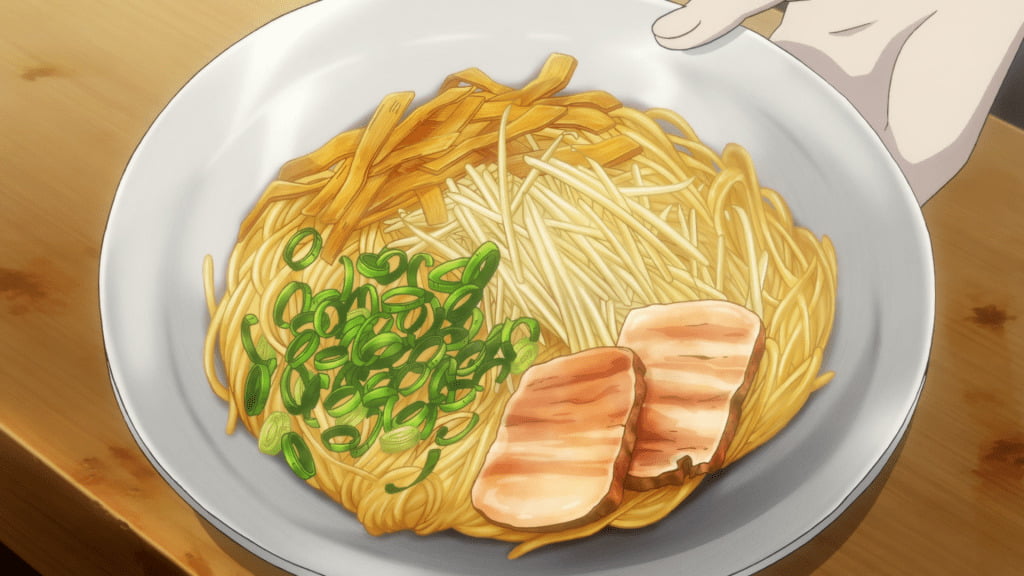 Abura Soba literally translates to "Oil Noodles". This soup-less ramen originated from the Kitatama district of Tokyo in the early 1950s and is really easy to make since you don't need to prepare the soup-base. It costs only roughly 150yen per bowl to make as opposed to the 300 yen for typical ramen, so it's way cheaper as well.
The recipe below serves 4 people and can be made in 30 minutes.
Ingredients
Toppings
4 eggs
menma (fermented bamboo shoots)
scallion
Sauce
75 grams Oyster Sauce
68 grams Soy Sauce
60 grams Water
60 grams Vinegar
52 grams Sesame Oil
5 grams Vegetable Oil
2 grams Wei Pa/ Chinese Soup
8 grams Sugar
2 grams Dashi Stock Granules
Optional
Directions
Boil the eggs.
Cool the eggs & remove the eggshell, then set aside.
Mix all the sauce ingredients in a bowl and set aside.
Boil the noodles.
Drain them when ready and mix them with the sauce bowl ingredients.
Divide noodles into 4 dishes and pour the leftover sauce on them.
Top them with the Topping ingredients & leftover sauce.
(Source of this recipe: uncutrecipes)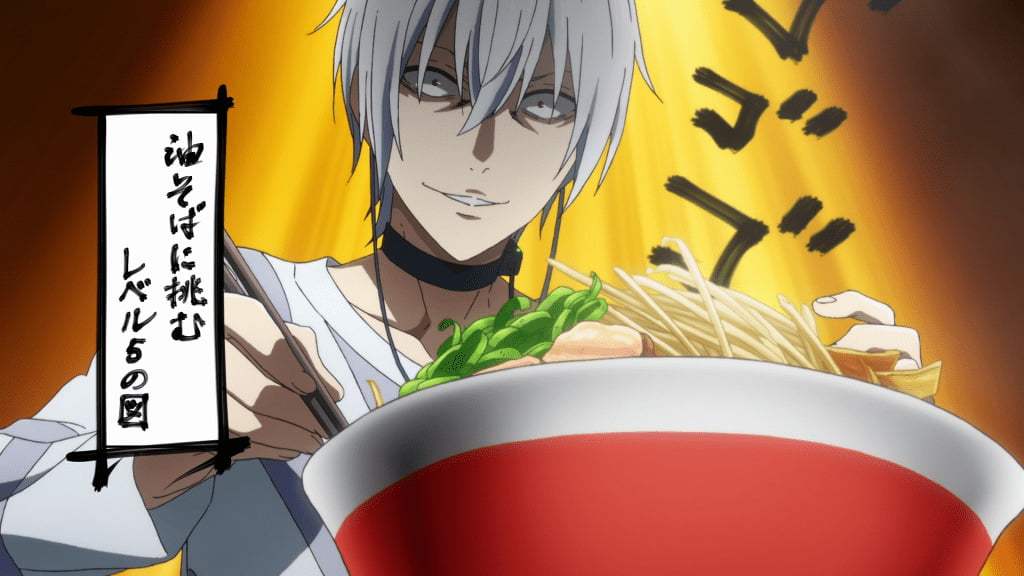 ---
Gyudon (Japanese Beef Bowl)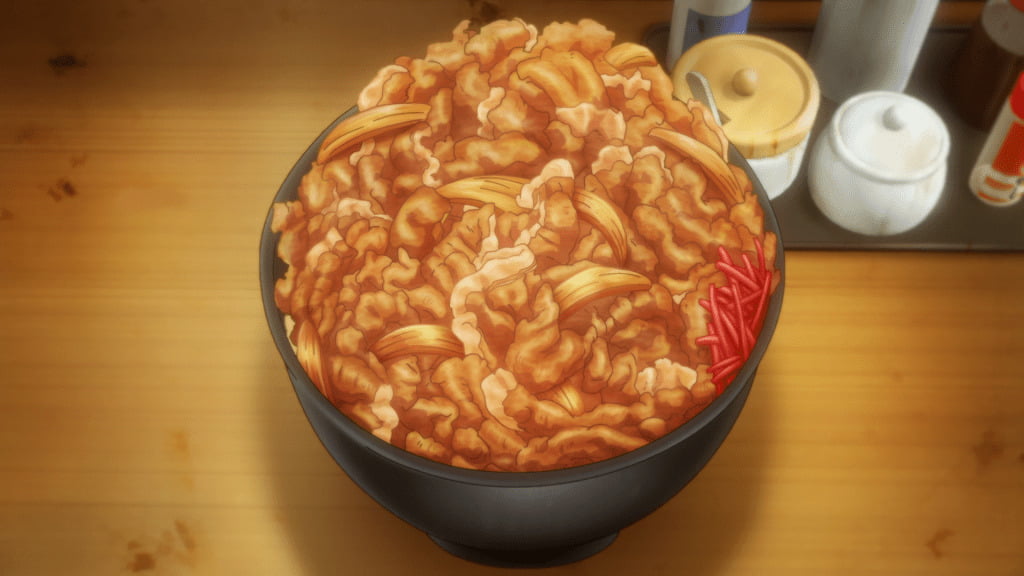 Gyudon is a popular quick meal in Japan. It consists of a bowl of steamed rice topped with thinly sliced beef and tender onion, simmered in a sweet and savory dashi broth seasoned with soy sauce and mirin.
Ingredients
450 grams thinly sliced beef (chuck or rib eye)
3 large eggs
2 scallions
1 onion
1 tablespoon neutral oil (vegetable oil for example)
3 servings cooked Japanese short-grain rice
picked red ginger to garnish
Sauce
1 tablespoon sugar
2 tablespoons sake (can substitute with water)
2 tablespoons mirin
3 tablespoons soy sauce
Directions
Stir fry onion slices until tender – the onion releases moisture and sweetness.
Add beef and sugar and cook until no longer pink.
Season the beef and onion with condiments and simmer.
Optionally, you can add egg and cook until no longer runny.
Serve over steamed rice, and enjoy!
(Source of this recipe: justonecookbook)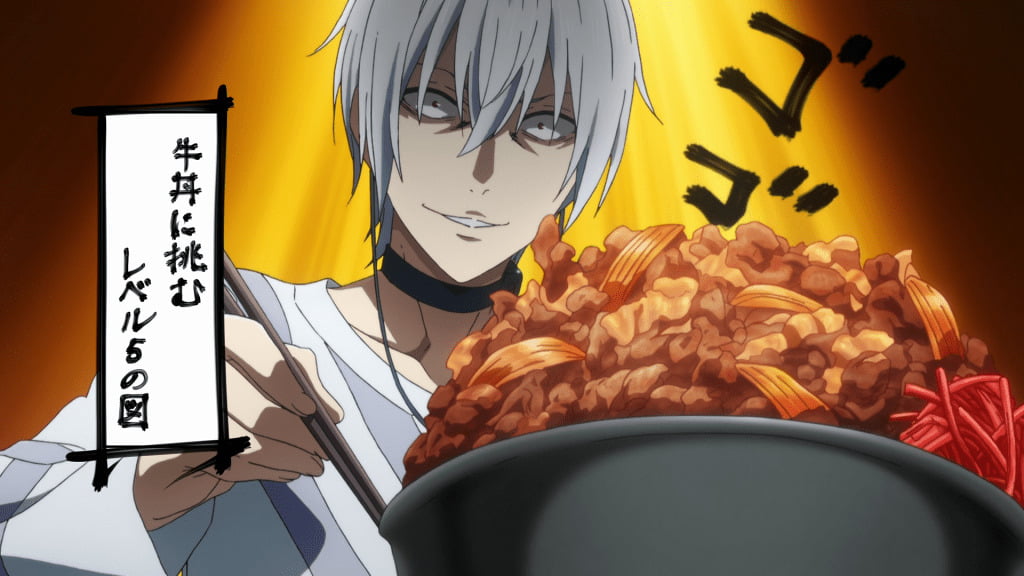 Gyoza (Japanese Pot Stickers)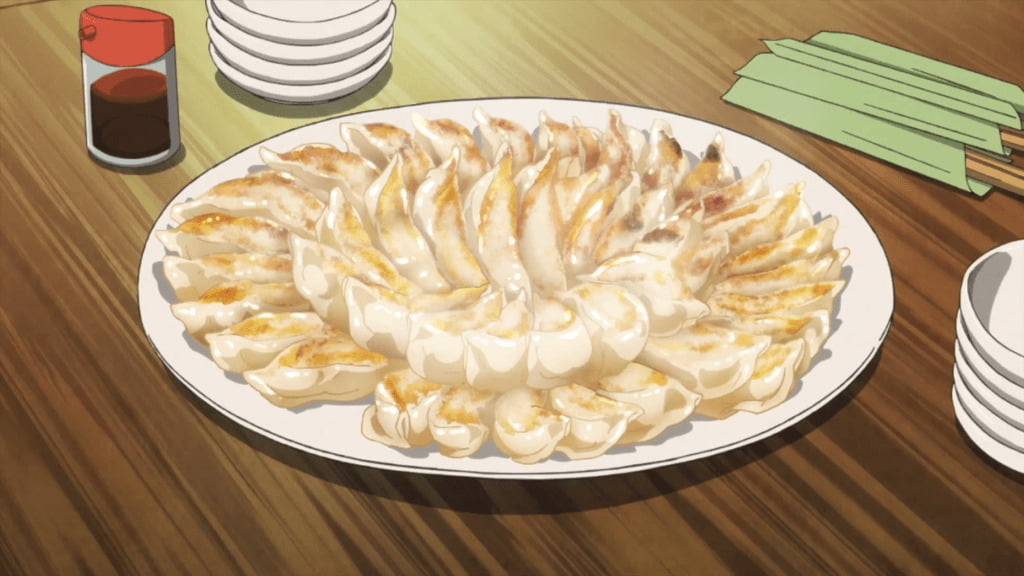 Ingredients
½ pound ground pork
½ head napa cabbage, shredded
1 egg
3 green onions, thinly sliced
1 (2 inch) piece fresh ginger, grated
1 tablespoon soy sauce
1 teaspoon sriracha sauce, or more to taste
1 small clove garlic, minced
¼ teaspoon sesame oil
30 gyoza wrappers, or as needed
1 tablespoon vegetable oil, or as needed
1 cup water
Sauce
2 tablespoons soy sauce
2 tablespoons seasoned rice vinegar
1 ½ teaspoons sesame oil
1 dash sriracha sauce, or to taste
Directions
Combine ground pork, napa cabbage, egg, green onions, ginger, 1 tablespoon soy sauce, 1 teaspoon sriracha sauce, garlic, and 1/4 teaspoon sesame oil in a bowl.
Arrange gyoza wrappers on a flat work surface. Place 1 teaspoon of pork mixture in the middle of each wrapper. Wet edges with your finger or a brush. Fold up sides to form a semicircle; pinch edges to seal.
Heat oil in a heavy skillet over medium-high heat. Add 12 to 15 gyoza to the skillet. Cook until golden brown on the bottom, about 2 minutes. Pour in 1/2 cup water; cover and cook until water is absorbed, 5 to 7 minutes. Transfer gyoza to a plate. Repeat with remaining gyoza.
Mix 2 tablespoons soy sauce, rice vinegar, 1 1/2 teaspoon sesame oil, and 1 dash sriracha sauce together to make the dipping sauce. Serve dipping side alongside gyoza.
(Source of recipe: allrecipes)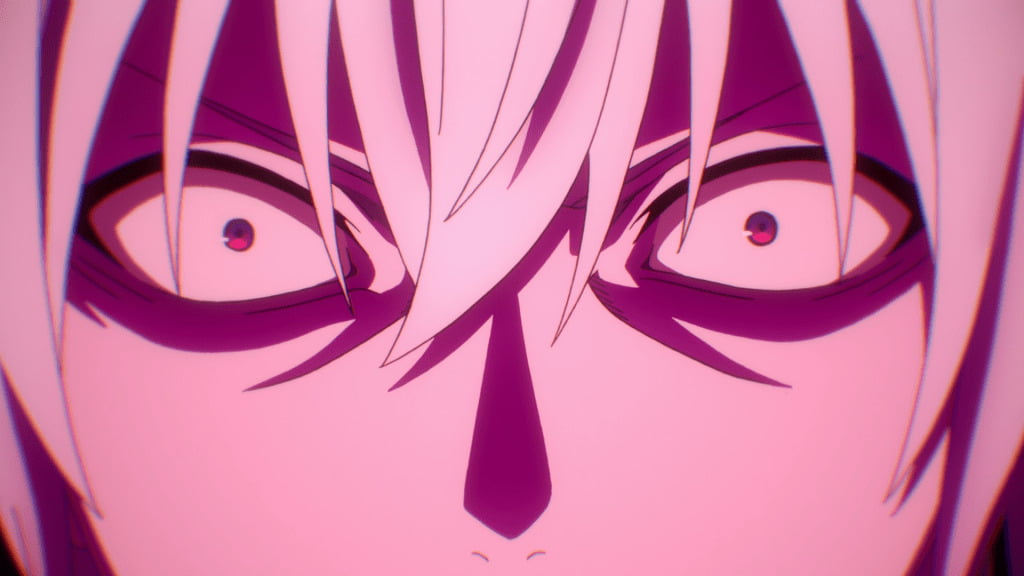 Have you ever tried any of these meals? Are you going to? Let me know!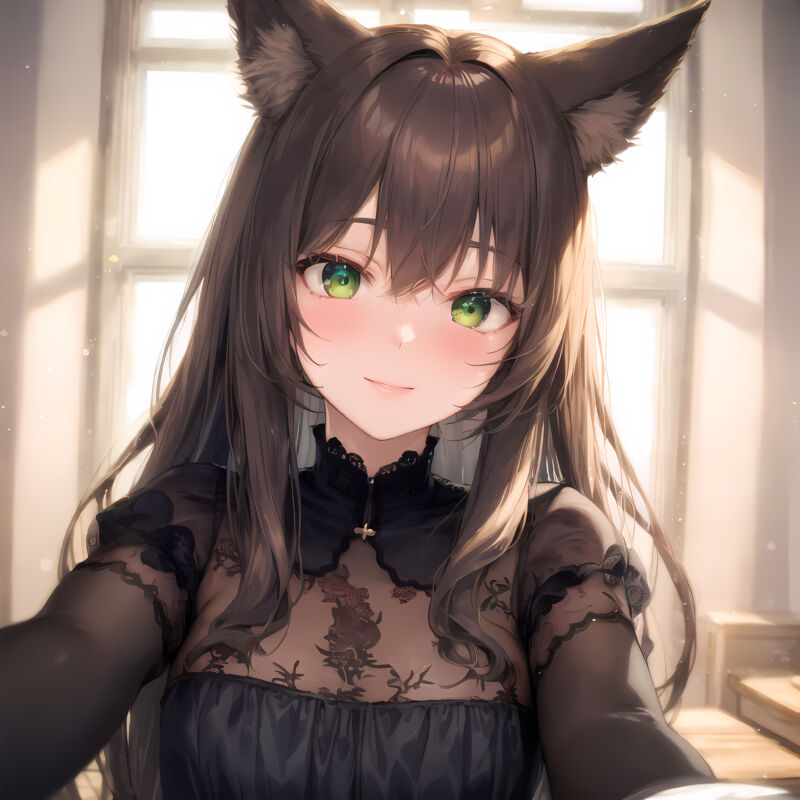 BEFORE YOU GO...
Thanks for reading my article!
If you enjoyed it, please consider supporting me on Patreon. As a Patron, you'll gain access to exclusive perks like stunning AI artworks that are not shared anywhere else, personalized AI-generated art pieces, and the ability to shape the future of this blog by suggesting topics you'd like me to cover.
Your support means everything to me and enables me to keep creating content that I'm passionate about. ✨

Also, you're welcome to join our 9 Tailed Kitsune Anime Discord community. We'd love to have you there! 🙌