In the Land of Leadale (Leadale no Daichi nite) is a Japanese light novel series written by Ceez and illustrated by Tenmaso. An anime TV series adaptation by Maho Film premiered in January 2022.
Keina Kagami is a young girl fully dependant on life support because of the terrible state of her body.
One day, a power outage happens, and she dies in her sleep without knowing that. But instead of perishing, she wakes up in a world that is strikingly similar to the one from the VR game she used to play.
By far, it seems like a chill & relaxing series to watch if you need to decrease your stress level! As of 7/01/2022, only 1 episode is out so it's too early to comment on where it's headed but it seems like a really laid-back, adventurous story. Let's see what kind of folks will Cayna meet!
Here are 10 anime similar to In the Land of Leadale (Leadale no Daichi nite).
---
10. Wandering Witch: The Journey of Elaina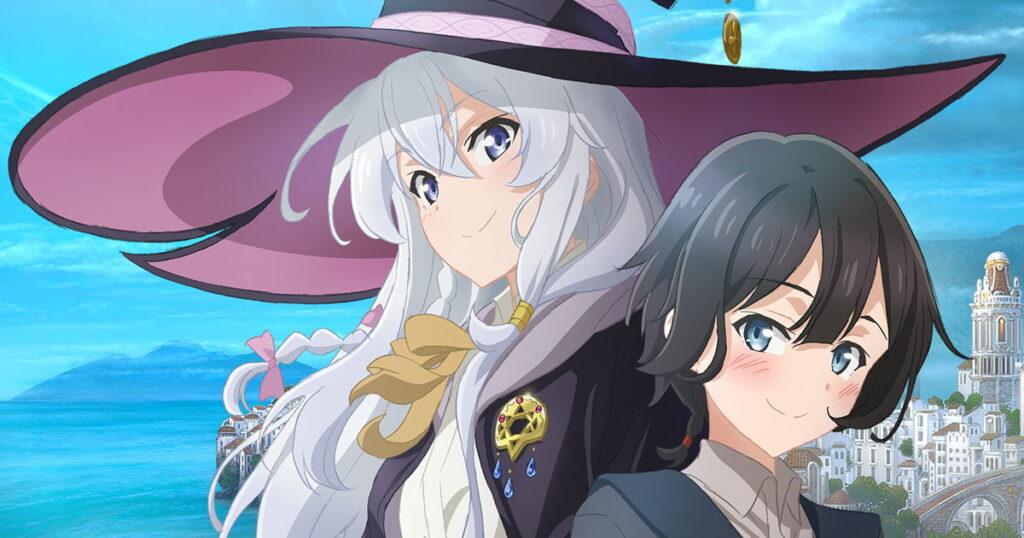 Wandering Witch: The Journey of Elaina follows a cheeky, young witch, Elaina, who ventures out after being inspired by her favorite book.
She will meet plenty of folks along the way, from the strange to the bizarre, including giants, townsfolk, and even other witches!
Both Wandering Witch & In the Land of Leadale give off a similar laid-back and adventurous vibe. There is also a cute witch as the protagonist in both.
---
9. How Not to Summon a Demon Lord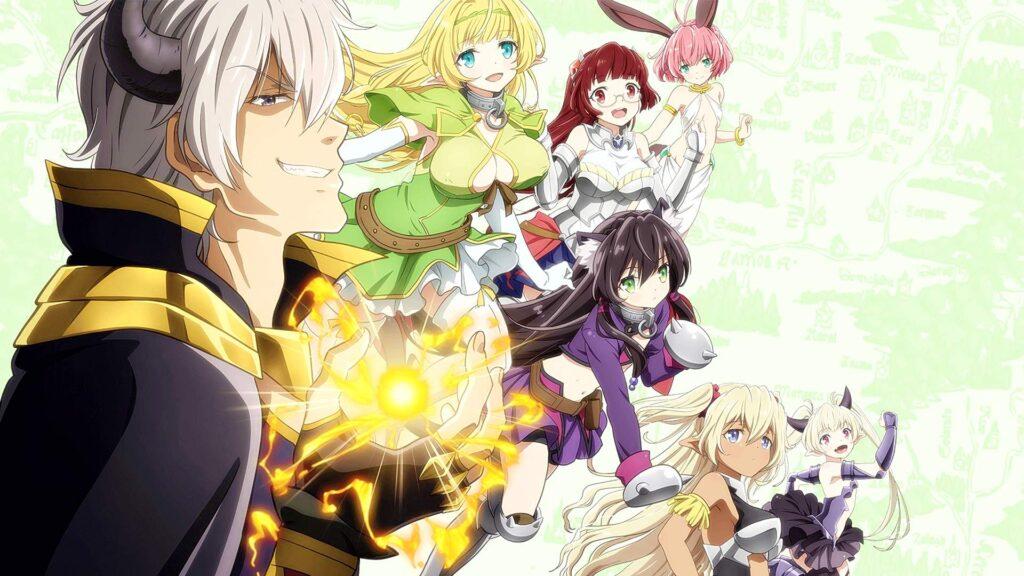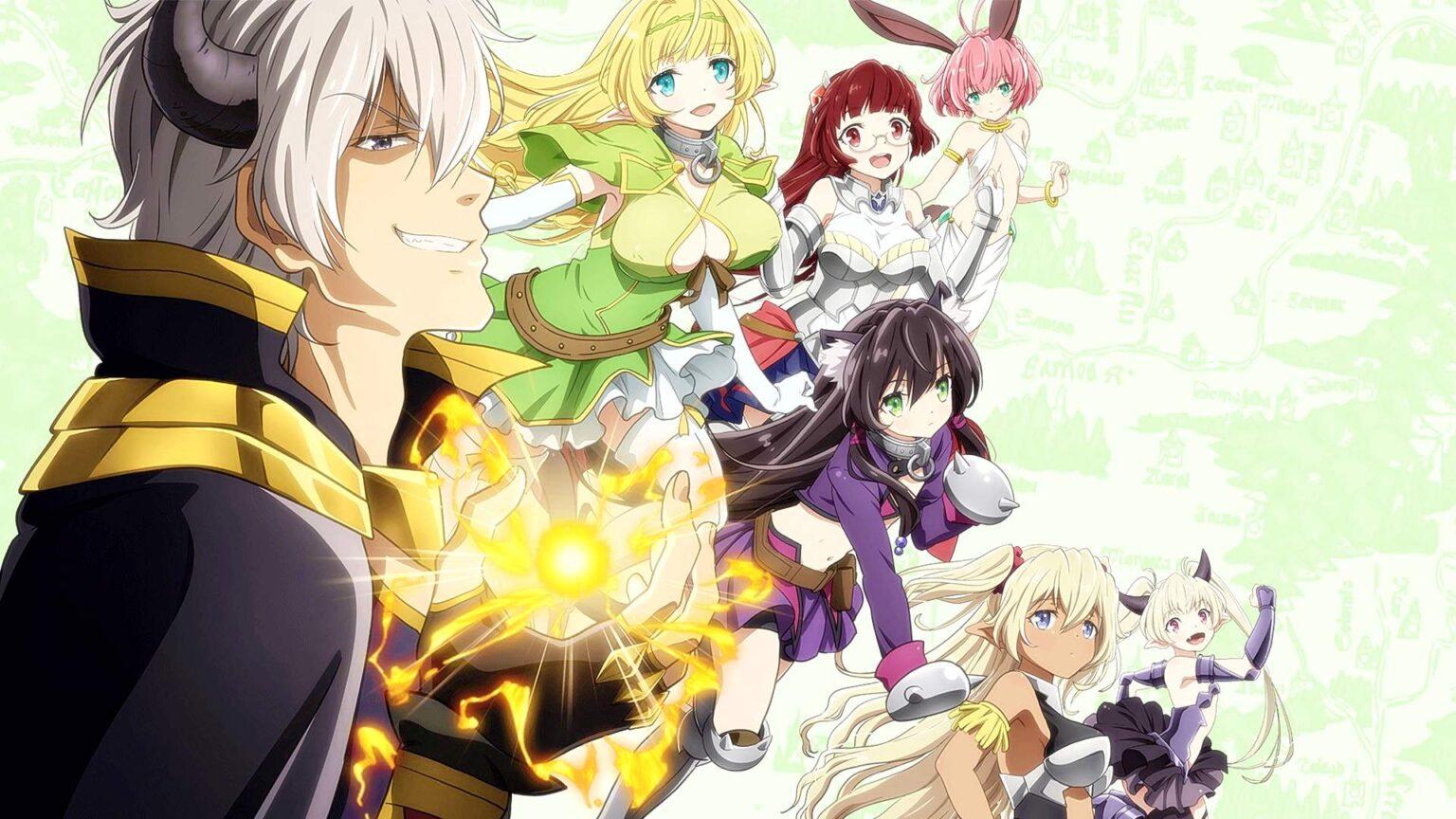 Takuma Sakamoto is a shut-in gamer who is unmatched in an MMORPG game called Cross Reverie, having a gaming identity of the Demon King Diablo.
One day, he ends up summoned to a fantasy world with the appearance of the Demon King from Cross Reverie. The two beautiful ladies who summoned him then try to perform an Enslavement Ritual. This, however, backfires and the two become his slaves instead. After getting to know them a little, he decides to accompany them on a journey to unbind the slave contract.
While this series is more harem/shounen oriented, it's also about a character who got isekai'd to the world (and in the body of a character) that is almost identical to the one they experienced in the game they played before, in real life.
---
8. BOFURI: I Don't Want to Get Hurt, so I'll Max Out My Defense.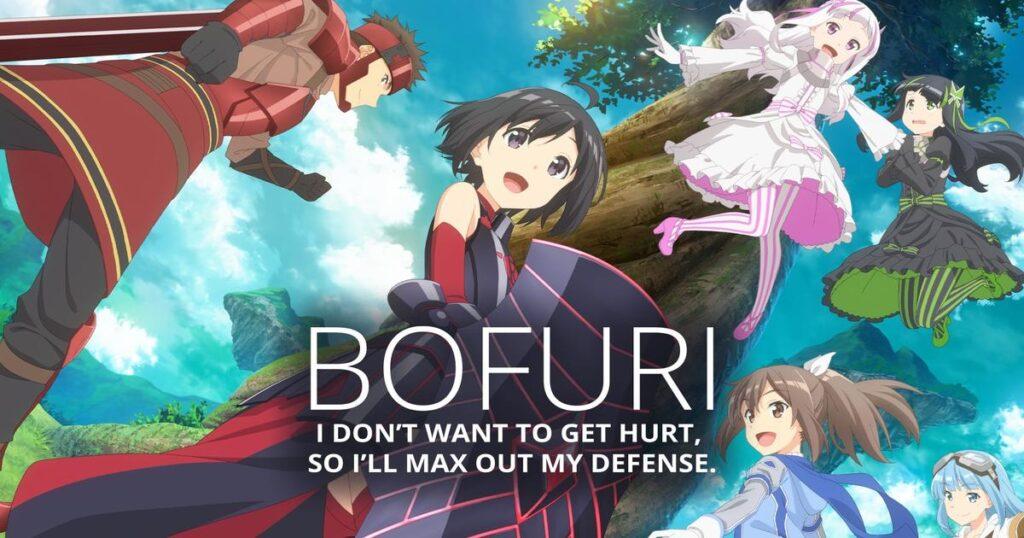 The series centers around Kaede Honjou, a young girl who had never played any games until she purchased the VRMMORPG NewWorld Online.
Being extremely afraid of being hurt, Kaede chooses a shield-class character which she names Maple, and puts every status point into vitality (defense). This might seem like a rookie mistake until Kaede obtains a skill known as "Absolute Defense". Now, having an overpowered spell that can nullify all damage, she is ready to go off on exciting adventures the game has to offer!
Both series are about an OP character and her adventures in the fantasy world. It's definitely something you want to watch if you like the "Cute Girls Doing Cute Things" trope.
RELATED: 7 Anime Like BOFURI
---
7. Didn't I Say to Make My Abilities Average in the Next Life?!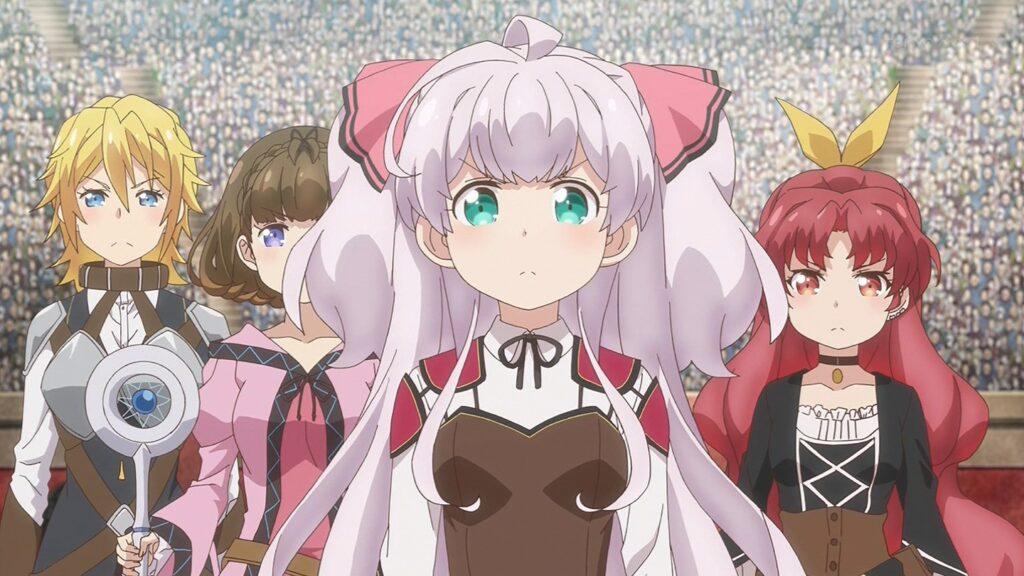 Said no one ever. Except for the protagonist of this show who is an overpowered moe girl in a fantasy RPG-like world.
As you can probably tell, both of them feature cute girls who died & got reborn as OP girls with magical abilities in fantasy RPG-like worlds.
---
6. Kuma Kuma Kuma Bear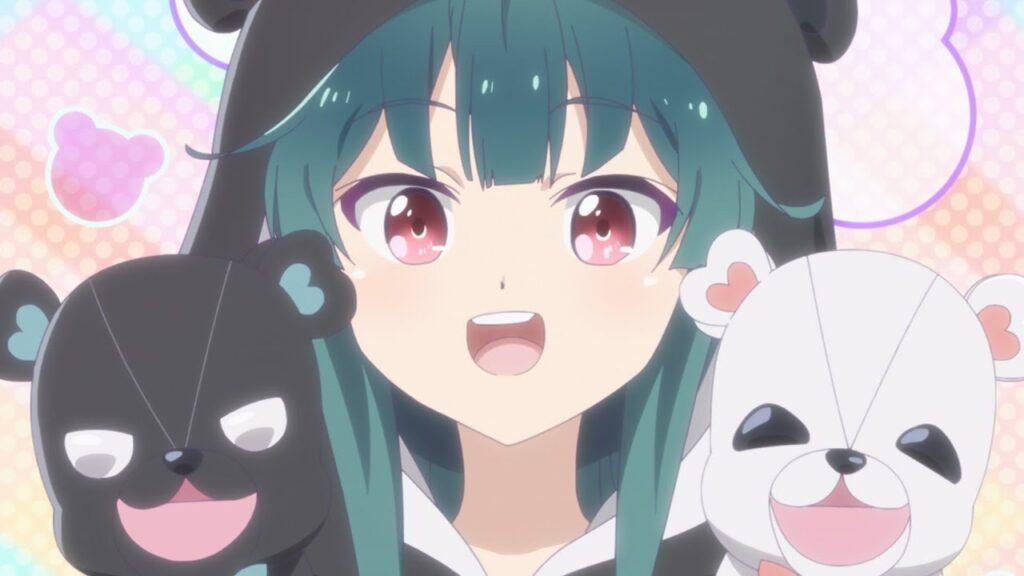 Yuna is a 15-year-old hardcore gamer, fully immersed in playing the VRMMO World Fantasy Online. After she accepts a bear costume from the game's administrators, she ends up having really OP stats. But that's not all. She also gets transported to another in-game world and is unable to log out.
While one would probably panic, Yuna embraces this change and decides to fully enjoy herself in this new world as an adventurer.
In the Land of Leadale and Kuma Kuma Kuma Bear are both about a girl who got isekai'd to another world. She ends up being OP and goes on adventures. These shows are what many consider super cute wholesome lighthearted isekai.
---
5. Overlord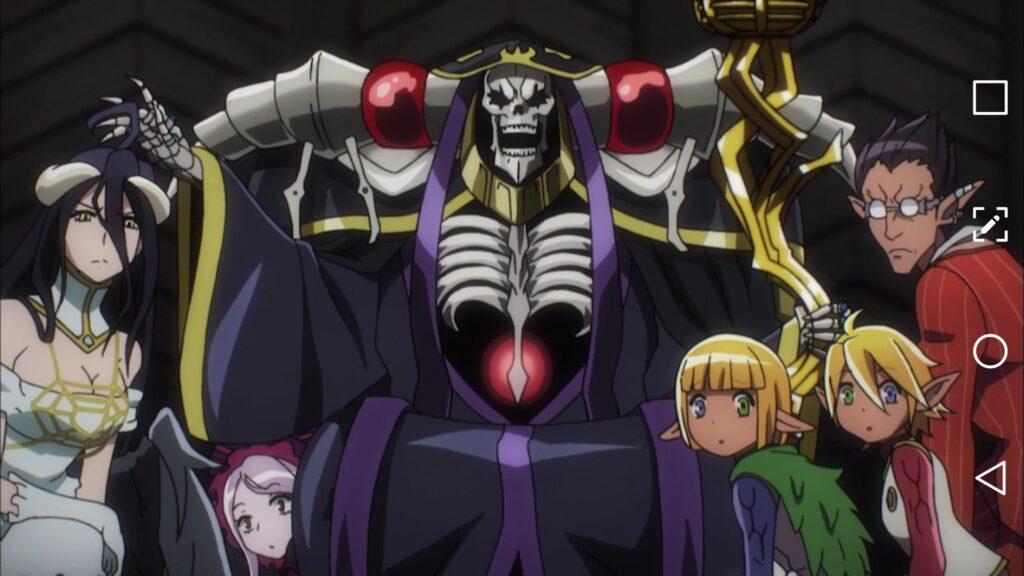 Overlord follows Momonga, a guy who gets stuck in a virtual reality game called Yggdrasil. With all NPCs suddenly developing personalities on their own, it's now up to him to conquer this new world!
Another great isekai series with an OP protagonist who is "stuck in the game" in the body of the character he had in the game before. He also considers it an upgrade!
---
4. I've Been Killing Slimes for 300 Years and Maxed Out My Level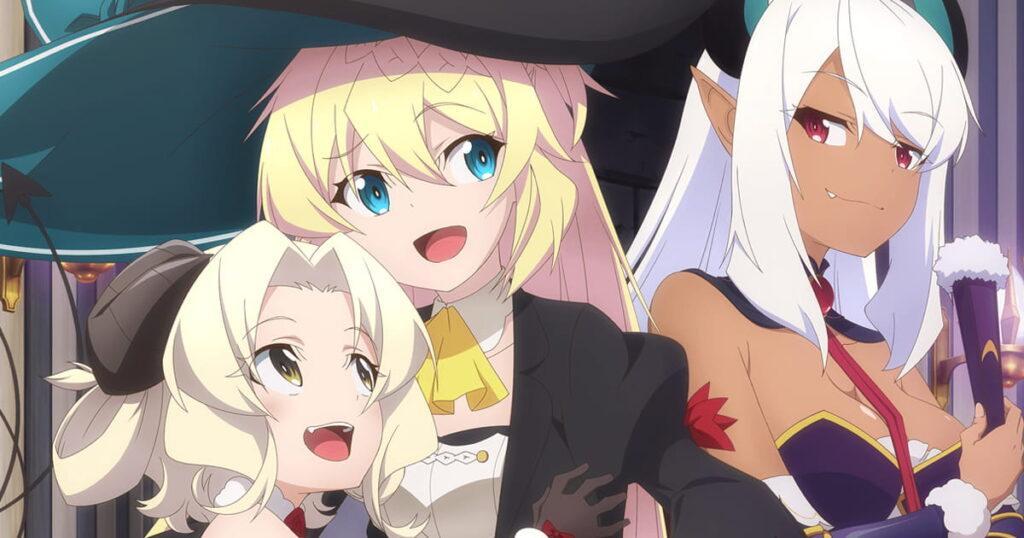 A corporate slave passes away from exhaustion and reincarnates to a fantasy world as an immortal being. She lives there peacefully, killing slimes for at least three centuries.
However, this stereotype is abruptly interrupted when she realizes that she has reached level 99—the maximum possible level—from slimes alone. The rumors about it spread quickly and many people start to seek her for all kinds of reasons!
These shows are cut from the same cloth. Wholesome, lighthearted, and chill isekai with a really OP protagonist who also happens to be a kawaii girl.
---
3. My Next Life as a Villainess: All Routes Lead to Doom!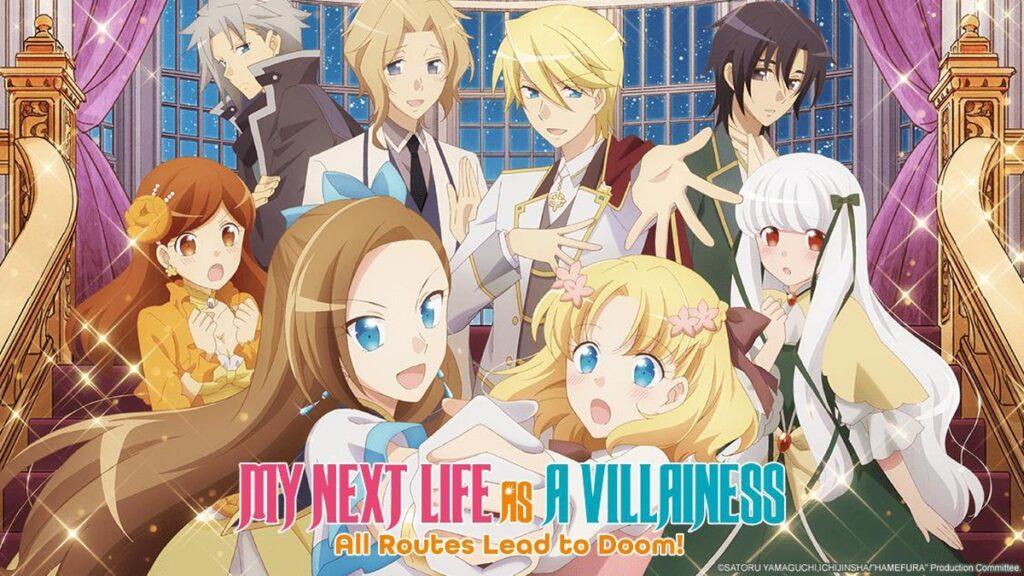 A young girl accidentally bumps her head and regains memories of her past life as an otaku. She quickly realizes that she was reborn in the world of Fortune Lover—one of the games she had used to play! Unfortunately, the character she was reincarnated into is the game's main antagonist!
Both shows are about a girl who is brought to a fantasy world. There, she has to explore the environment and adjust her behavior according to the customs of that world. A truly entertaining, relaxing journey for you to enjoy!
READ ALSO: 8 Anime Like My Next Life as a Villainess: All Routes Lead to Doom!
---
2. Adorable Food Goddess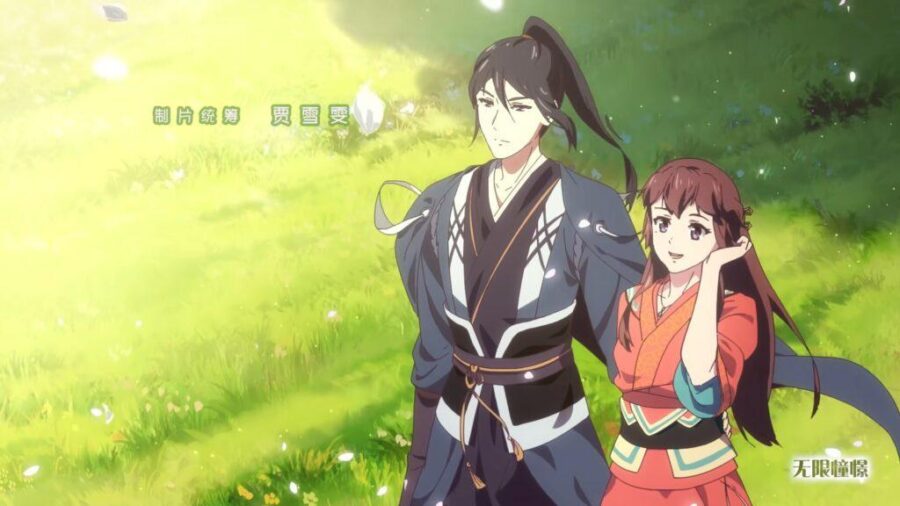 Ye Jiayao has been dreaming of opening the best restaurant in Huai Song for quite some time—only to find herself back in time in the body of Ye Jinxuan in medieval China after she had been poisoned by mushrooms!
What is worse—bad luck follows and she ends up in the imperial era with zero skill in fighting!
RECOMMENDED: 7 Anime Like Meng Qi Shi Shen
---
1. The Beauty Blogger
Just the fact that this girl was also "a vegetable" in real life is strikingly similar. In Beauty Blogger, the protagonist's consciousness is trapped in a VR game. There, she completes tasks related to makeup while exploring what the new world has to offer.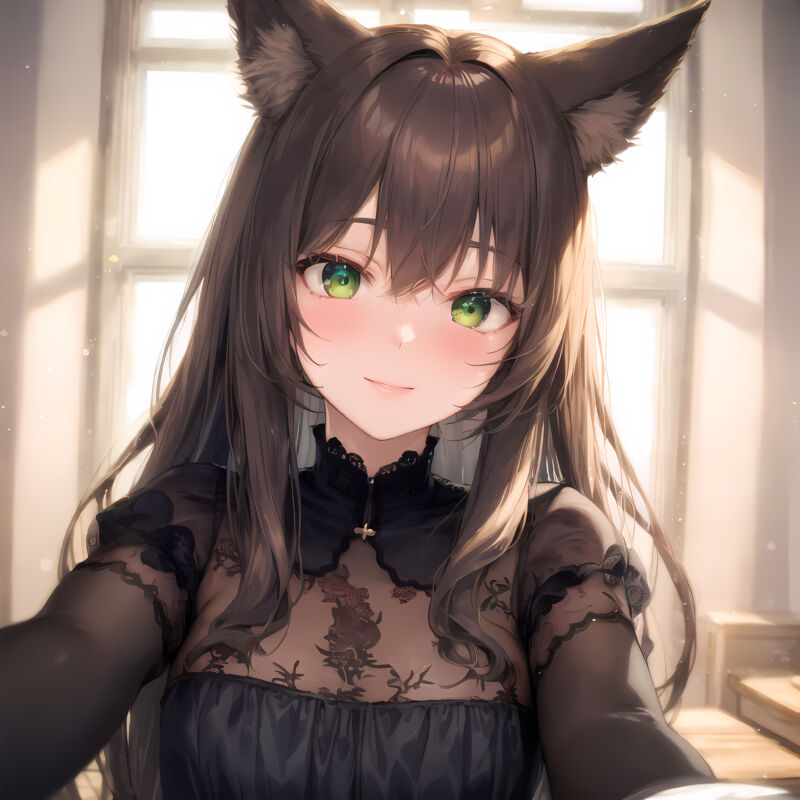 BEFORE YOU GO...
Thanks for reading my article!
If you enjoyed it, please consider supporting me on Patreon. As a Patron, you'll gain access to exclusive perks like stunning AI artworks that are not shared anywhere else, personalized AI-generated art pieces, and the ability to shape the future of this blog by suggesting topics you'd like me to cover.
Your support means everything to me and enables me to keep creating content that I'm passionate about. ✨

Also, you're welcome to join our 9 Tailed Kitsune Anime Discord community. We'd love to have you there! 🙌