Guest post by Leon Collier.
Leon is a UK-based professional writer working for a popular academic essay writing website that provides help writing college papers to students from worldwide colleges.
He loves to think out of the box in order to leave readers satisfied with the quality of work. His hobbies include playing tabletop games with his buddies and reading history books. You can get in touch with him via Twitter @LeonCollier12.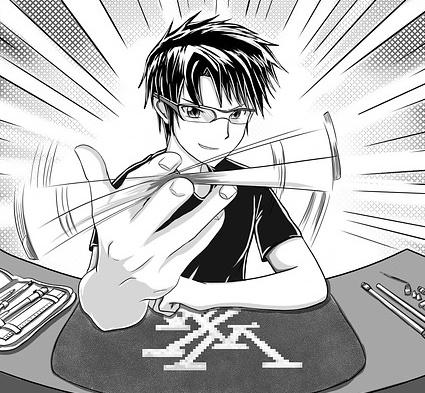 ---
I bet you watched a considerable number of movies or TV series that captivated your attention with suspense, intense struggle, epic battles, and heart-piercing tragedies. Their plot is interesting to follow because it exaggerates our personal conflicts. Their characters are interesting to watch because we can associate our problems with their dramatic faiths. And it's hard to argue, that character deaths in anime make one of the biggest impacts on the viewer. These are the things that keep you glued to the screen episode after an episode to the end of the show.
At least that's what I used to think was the case. Until recently I stumbled upon a completely different experience that has none of the above. But still manages to keep you engaged a hundred percent of the time. Non Non Biyori, an anime that tells no other story than the most basic day-to-day life of a group of rural school students. There are no character deaths or intense chases and the village they live in is so secure that nobody locks their houses at night. And yet this show is extremely exciting. How's so? Let's find out!
---
The Structure
The show is an adaptation of manga series and consists of three seasons and two OVA's (a third one is approaching). Every episode describes a day or two in the life of four main characters as they study at their school, play at home or outside. There is no overarching plot aside from the fact that these kids are students of the local school. The second season goes in parallel to the first one and simply tells the stories in between the episodes (hence the name Non Non Biyori: Repeat).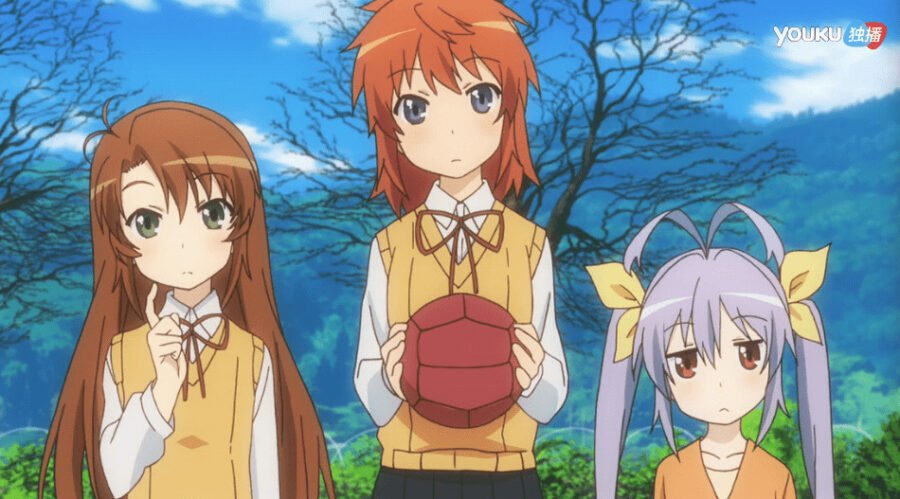 The phrase 'Non Non Biyori' has no official translation from the author but can be loosely interpreted as 'Good days (or weather) to be carefree'. The setting does inspire to be carefree—all characters live in a small rural town Asahigaoka surrounded by lush vegetation, beautiful streams, forests, and hills. Their school is literally a paradise. There are no bullies or tyrannical teachers who yell at me to make me write my assignment. Instead, there are only five students sitting in one classroom and a single teacher (who is actually a sister to one of them). So, every school day seems like a friends and family hangout.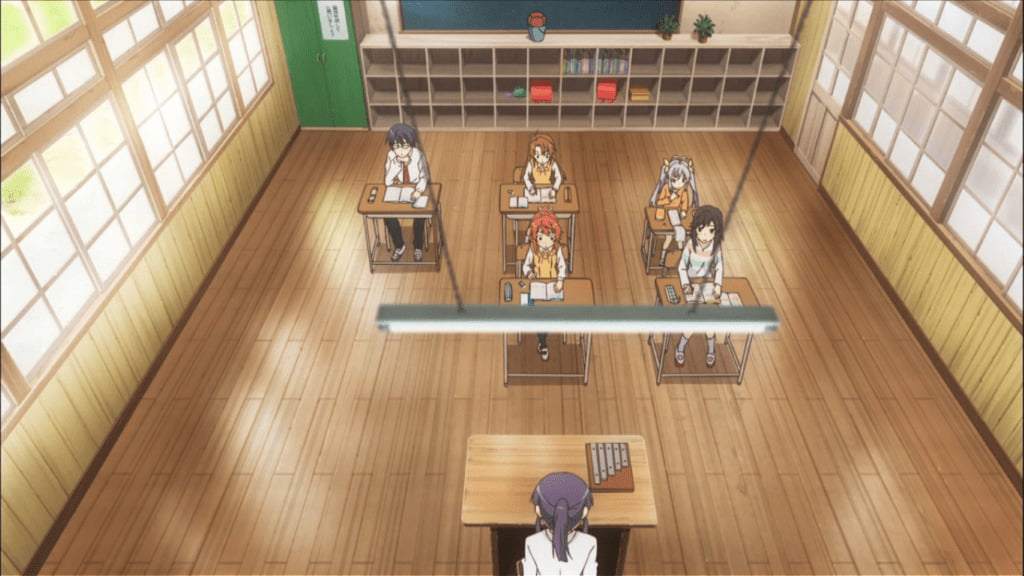 ---
The Characters
The main heroes of the show are just normal children. All of them are females and there is no major male character in the series. Their older brother who constantly appears in the background usually keeps aloof and never speaks.
Renge Miyauchi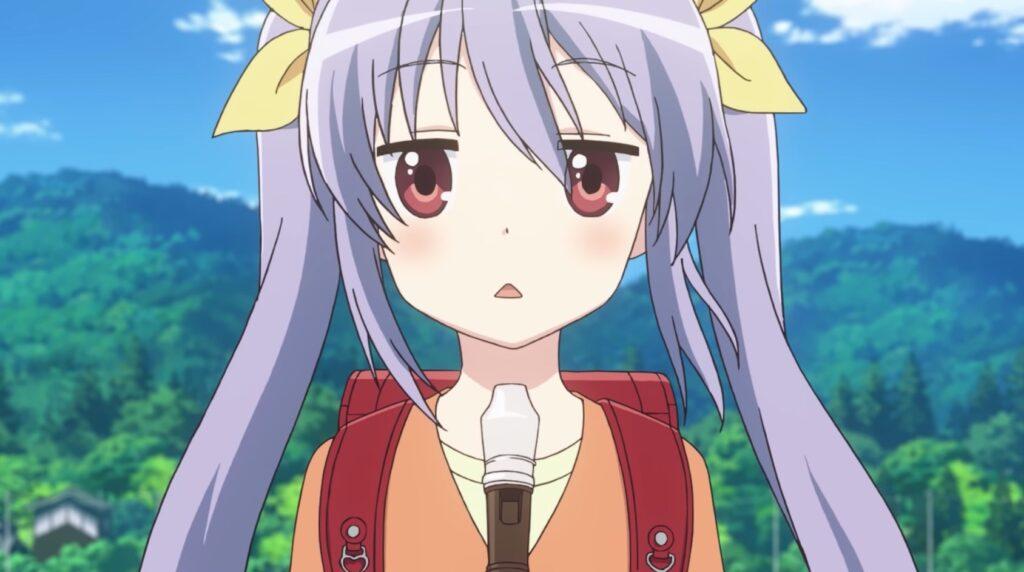 She is a first-grade student who lives with her older sisters and parents whom we almost never get to see. Being the youngest she is also very smart and excels in Math to everyone's surprise.
What makes Renge so precious is her expressions—her unemotional face with half-closed eyes can suddenly burst into excitement or terror, or unstoppable curiosity. Renge is somewhat straight in her interactions with others to the dismay of some shy characters but very kind and friendly. She also is prone to sudden existential questions and one of the first things she tries to understand is whether their town is indeed countryside (as opposed to living in a city).
Natsumi Koshigaya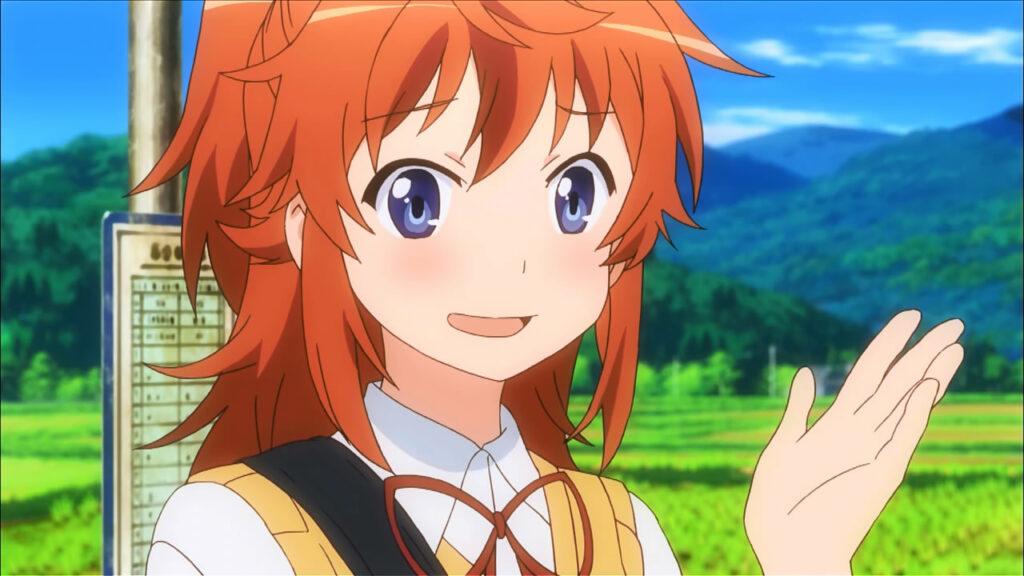 Natsumi is a first-year middle school student.
She is tall and impatient, likes sports, and hates to study. Natsumi has trouble following the rules and constantly argues with her mom. She loves making pranks over her older sister Komari, but she is not your typical school bully. Natsumi is faithful to her friends-classmates and is quick to help them however she can. Though, others have to occasionally provide her with assignment help to prevent her mother from going down at Natsumi for bad marks.
Some of the funniest scenes have Natsumi coming up with various devices to avoid being shout at for her misbehaviour.
Komari Koshigaya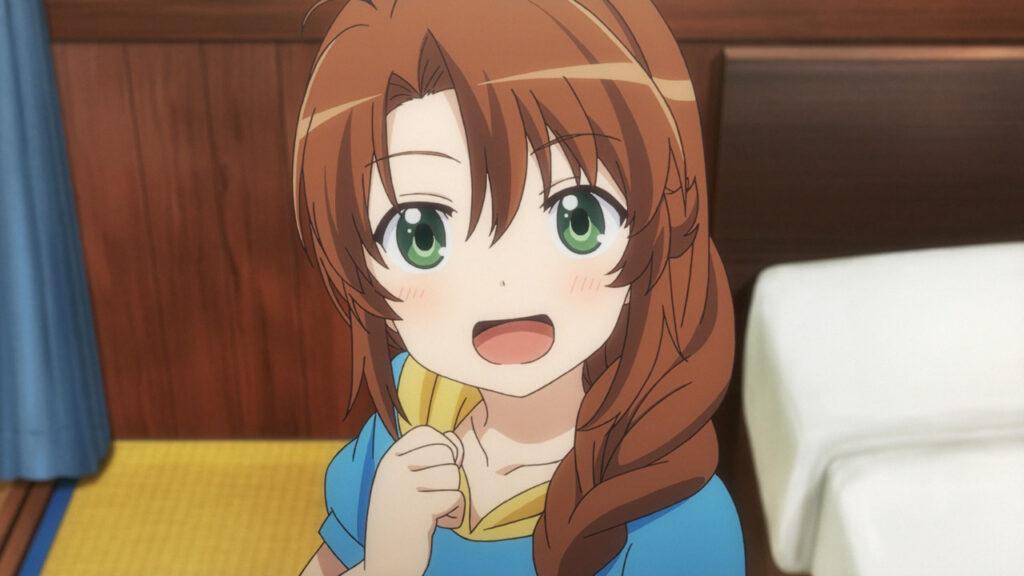 A second-year middle school student and Natsumi's older sister. Though, you won't tell that she is older due to her short height.
Komari is a very responsible girl who struggles with her complex of not looking old enough for her age. Especially in view of her friend Hotaru. Komari is also easily scared by everything and very naive, which makes her character even more attractive.
They live with their mother and an older brother Suguru, who acts as a typical boy in an all-girls company. Suguru is always on his own and never speaks (though he seems to not mind joining the group whenever asked). This attitude of his creates hilarious scenes in the background of the main activity.
Hotaru Ichijo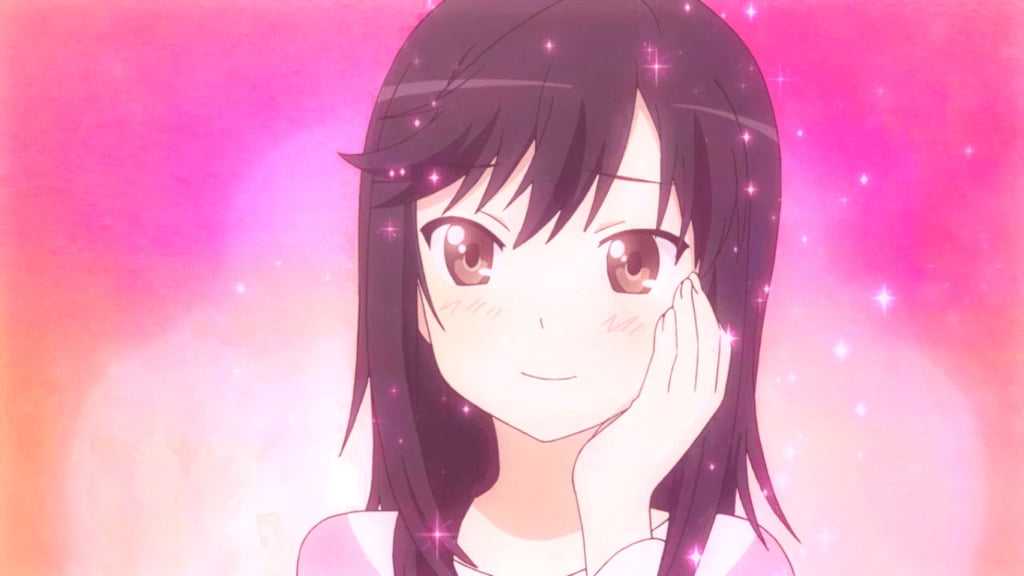 A fifth-grade student transfer from Tokyo who arrives to Asahigaoka at the start of the show. She is very shy and is taken by surprise by country life.
While she is older only than Renge, Hotaru is very tall and more advanced in terms of city life knowledge. It instantly makes Komari jealous while Hotaru herself becomes very fond of the girl. This basis creates dozens of funny situations between the two. While Komari constantly tries to impress her new friend with inadequate cooking and other grown-up skills, Hotaru tries hard to hide her obsession with the older girl.
One of the climaxes has all the girls appear in Hotaru's room. There they unearth a stock of plushie-dolls made in the image of Komari. While Hotaru was dying from humiliation, Komari, oblivious to the meaning of this, was praising her sewing skills. She immediately proceeded to sew a plushie herself and failed at that too.
There are other characters of course.
Like Kazuho Miyauchi who is both Renge's sister and their school teacher. Always positive and irresponsible this funny personage is prone to sleeping during classes while her students study on their own.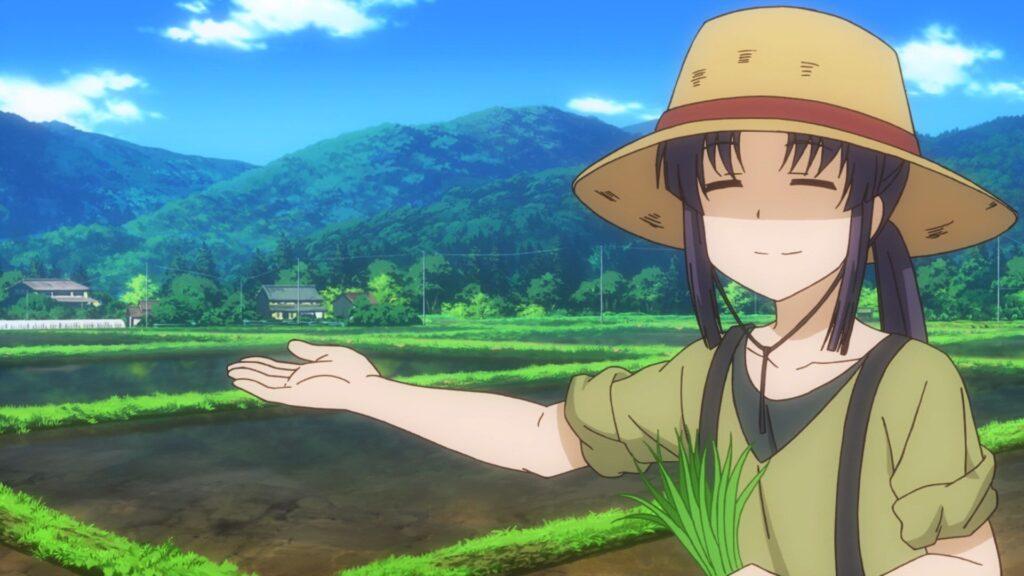 There's also Kaede Kagayama, a 20-year old owner of the only local store. The youngest children call her 'Dagashi-ya' (a candy store). She is irritative and pretends to be uninterested while in reality, she loves Renge as her own daughter.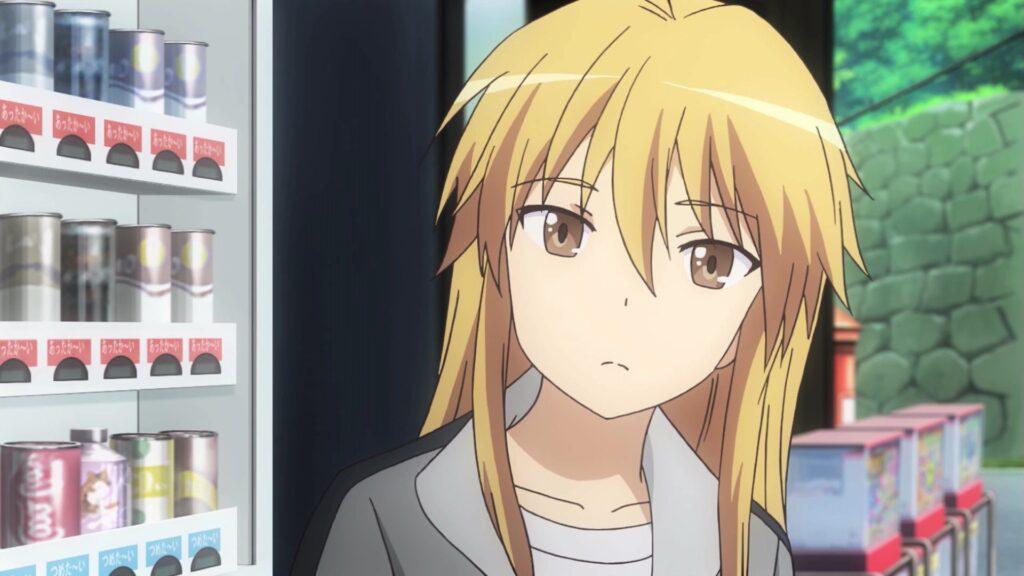 Some other characters appear in later seasons and add to the combination of adorable and comedic narratives.
---
What Makes it Successful
Now, you probably figured out that comedy is an important part of this anime. But comedy isn't the only thing to that. A Slice of Life is a perfect name for the genre. The anime quite successfully and attractively depicts day-to-day life in modern rural Japan. The funny scenes wouldn't be so funny if not for the attention to detail. How Komari asks to lift her in the air so she could catch a signal and send a message from the cell phone. How Hotaru is surprised that none of the children has seen a key before since people do not lock their houses in Asahigaoka. How Renge is practicing the flute and hilariously failing on the note Do.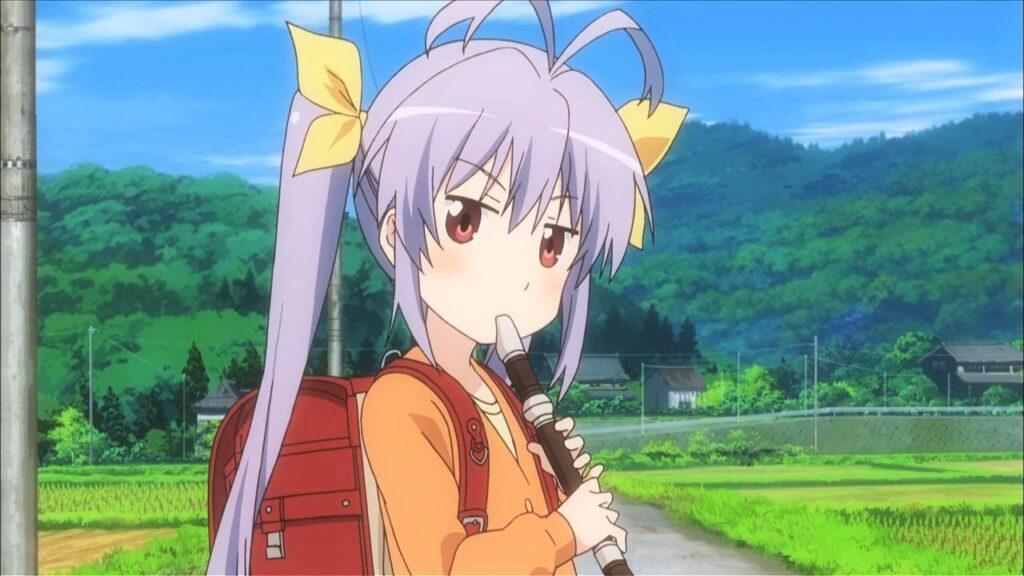 The sound is also a big contributor to the show's success. The openings and endings have some wonderfully positive songs and you will never want to skip the credits. 
The picture in the show is so vivid and detailed that in the third season you would be struggling setting it apart from photos. Every episode starts with a series of mesmerizing country shots and interiors with insect sounds and chirping birds. You could easily sit and stare at them all day long.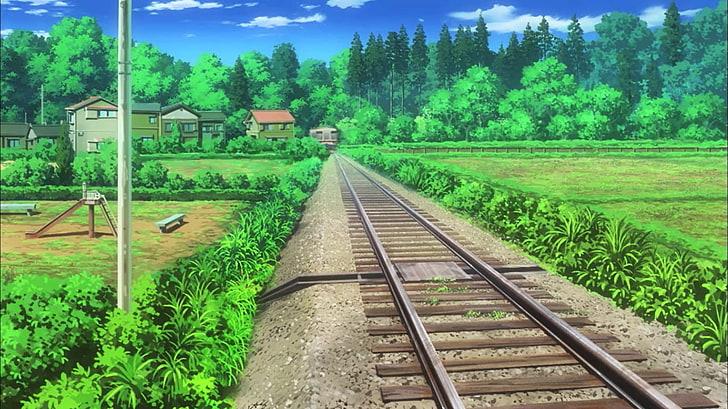 A relaxing narrative is probably the next most important attribute of this anime. A good day to be carefree, as the name goes. Honestly, after a day of hard work or study to watch an intense adventure series may feel like second work. Instead, Non Non Biyori provides you with a warm, kind, and comedic slice of Japanese day-to-day life. If you watched My Neighbour Totoro, you might get the vibe. Only the references and parodies in this show are more modern. And it has no stressful climaxes like the Ghibli anime does at the end of the movie.
---
Conclusion
Non Non Biyori might be not for everyone. But it definitely is a high-class anime I would recommend watching. The older you get the less you want to see death and violence on your screen. Real-life is troublesome enough to provide those. And Non Non Biyori gives you just the best parts of life. Kind, funny, vivid, and exciting parts. If you're into that, do not miss this show!