I feel like whenever you ask someone what is their favorite anime the answer is usually some kind of series and rarely you get an answer involving some kind of anime movie even though there are plenty of high-quality anime movies out there just waiting for you to devour them (✿◠‿◠).
Fall 2019 is going be no exception –  highly anticipated movies for the most popular series like Re: Zero or Boku no Hero Academia are going to air but we will also get a glance at some anime newbies in the top 7 list below.


7. Fragtime
Genres: sci-fi, slice of life, romance, school, shoujo ai
Airdate: Nov 22, 2019 
Plot: The girl named Moritan wields an extremely useful ability – she can stop time for three minutes per day and she is using it to observe people around her. 
One day, she chooses to observe a popular idol at her school only to find out that the classmate is not affected by her superpower at all.  
6.  Human Lost: Ningen Shikkaku
Genres: political, historical, psychological, seinen, drama
Airdate: Oct 22, 2019 
Plot: The story is set in the year 2036 where humans are finally injury and disease-free thanks to internal nanomachines controlled by a system called S.H.E.L.L., extending their lifespan to 120 years. 
This seemingly wonderful social system has warped the Japanese nation in various ways which are not only positive – economical disparities, environmental pollution, and also the Human Lost phenomenon, in which people themselves, disconnected from the S.H.E.L.L. network, become malformed. 
5.  Sora no Aosa wo Shiru Hito yo
Genres: drama
Airdate: Oct 11, 2019 
Plot: The story centers around two Aioi sisters named Akane and Aoi who have lived together since their parents' passing 13 years ago. Aoi feels extremely indebted to her older sister because she gave up her ambition of going to Tokyo with her now ex-boyfriend Shinnosuke Konomura in the sake of taking care of Aoi. 
One day, Aoi gets invited to perform at a music festival and at the same time Shinnosuke returns to the town where the sisters live. Then, Shinno mysteriously appears— who is actually Shinnosuke from 13 years ago after traveling from the past to the present and Aoi falls in love for the first time.
4. Black Fox
Genres: action
Airdate: Oct 5, 2019
Plot: Living in a ninja residence tucked away in a corner of a futuristic city is Rikka, the eldest daughter of a Ninja clan, who looks up to her father—a researcher—very much. Carrying on with her life normally, Rikka's home came suddenly under attack one day. Driven into a corner, what would she do to overcome this crisis? Rip darkness to pieces and become "BLACK"! (Source: blackfox.fandom.com)
3. Saenai Heroine no Sodatekata Fine (Saenai Heroine no Sodatekata Movie, Saekano: How to Raise a Boring Girlfriend Movie)
Genres: comedy, ecchi, harem, romance, school
Airdate: Oct 26, 2019
Plot: The movie is part of the Saekano: How to Raise a Boring Girlfriend franchise, which started with the popular light novel series written by Maruto Fumiaki and illustrated by Misaki Kurehito.
The anime follows the story of a high schooler named Aki Tomoya who is aiming to create an otome game with the help of his attractive female classmates (hence the harem!).
2. Re: Zero kara Hajimeru Isekai Seikatsu – Hyouketsu no Kizuna
Genres: psychological, drama, thriller, fantasy
Airdate: Nov 8, 2019
Plot: This OVA will adapt the prequel novel "Hyouketsu no Kizuna". The episode centers around Emilia and her meeting with Pack during the journey to Roswaal Mansion to be a candidate for the royal election.
1. Boku no Hero Academia the Movie 2: Heroes: Rising
Genres: action, comedy, superpower, school, shounen
Airdate: Dec20, 2019
Plot: The original Boku No Hero Academia follows the story of a young boy called Izuku Midoriya, who is well-known as a boy without the Quirk. Being without the Quirk can mean only one thing – he is considered completely useless in the current era because it's fairly common for people to have some kind of Quirk, a special, superhuman power unique in nature. 
The world is fairly chaotic because of the rise of super villains and a new profession emerges – Pro Heroes, extremely strong individuals with the most powerful Quirks who protect the cities and their citizens. 
While idolizing the Pro Heroes, Izuku sets his mind on becoming a Pro Hero despite having no Quirk.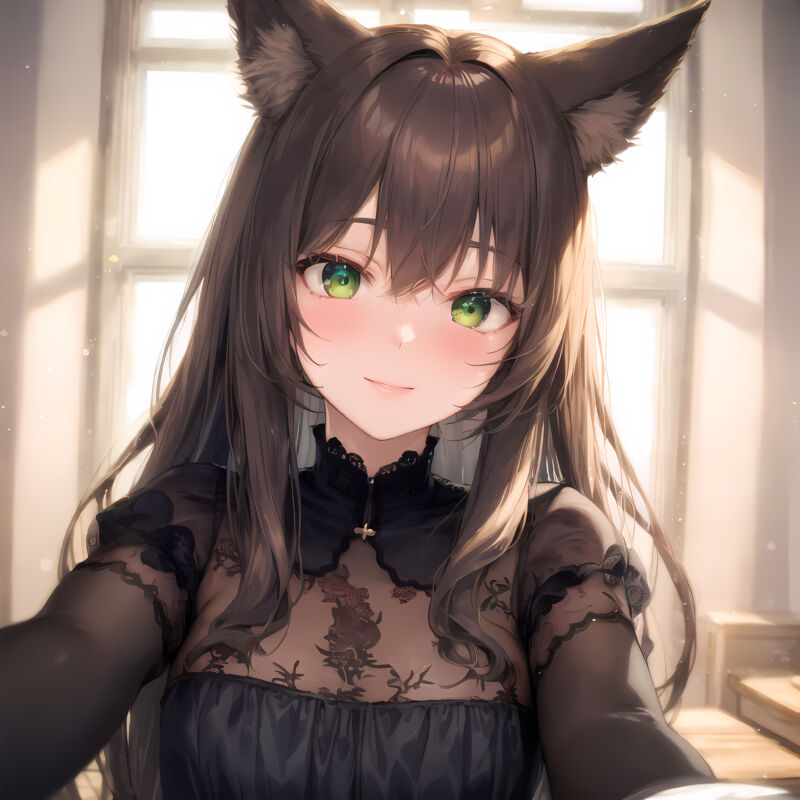 BEFORE YOU GO...
Thanks for reading my article!
If you enjoyed it, please consider supporting me on Patreon. As a Patron, you'll gain access to exclusive perks like stunning AI artworks that are not shared anywhere else, personalized AI-generated art pieces, and the ability to shape the future of this blog by suggesting topics you'd like me to cover.
Your support means everything to me and enables me to keep creating content that I'm passionate about. ✨

Also, you're welcome to join our 9 Tailed Kitsune Anime Discord community. We'd love to have you there! 🙌