Top 7: Best Anime Like Hakushaku to Yousei (Earl And Fairy)
Disclaimer: This post contains affiliate links. If you use these links to buy something, I may earn a small commission, without any extra cost to you. As an Amazon Associate, I earn from qualifying purchases. Thank you!
Hakushaku to Yousei, or Earl and Fairy, is an anime adaptation of a light novel written by Mizue Tani which aired in 2008.
This anime is one of the hidden gems I always love to come back to because it has romance in the purest form and is very fun to watch.
I hope that some anime matching the standards from Hakushaku to Yousei will air soon so I can get the "uwu atmosphere" back.
The story follows Lydia Carlton, a fairy doctor in Scotland with a special ability to see and communicate with fairies. The only problem? No one believes her.
That is until she meets Edgar, a guy interested in her knowledge of fairy lore which is necessary for him if he wants to obtain a treasured sword that was supposed to be handed down to him by his family.
These are the 7 most similar anime to Hakushaku to Yousei.
Read also: 8 Best Historical Romance Anime 
7. Vampire Knight (2008)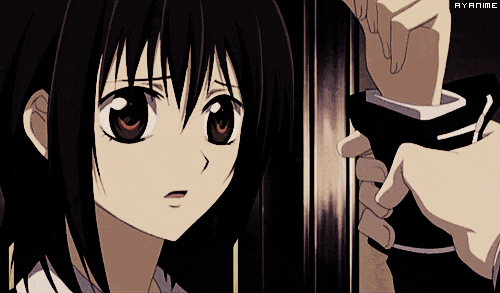 Genres: Harem, Drama, Mystery, Romance, Supernatural, Vampires
Episodes: 12
Why it's similar
Both anime are shoujo with supernatural elements, romantic scenes, and similar drawings, including a male lead who is protecting the female main character. 
Synopsis
The anime takes place in a world in which vampires and humans coexist (unknowingly to humans).
The main heroine, a high school girl named Yuuki Cross is attending a school that separates humans and vampires thanks to "the Day Class and the Night Class" system. Yuuki, together with Zero Kiryuu, her stepbrother are prefects for the Day Class and are trying to keep everything running smoothly and keep the secret of the Night Class safe.
Yuuki considers the prefect job a good opportunity to meet her savior and crush from the night class, Kaname Kuran, meanwhile Zero finds it a nuisance because he deeply hates vampires.
The question remains the same – can humans and vampires coexist this way?
Read also: 7 Anime Like Vampire Knight (2019)
Check out Vampire Knight on Amazon
---
6. Otome Youkai Zakuro (2010)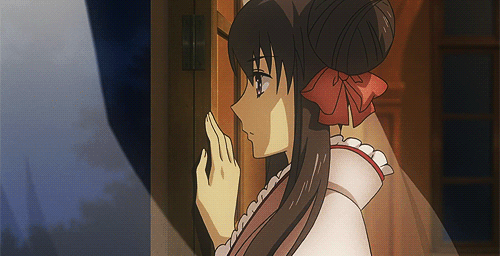 Genres: Demons, Historical, Military, Romance, Seinen, Supernatural
Episodes: 13
Why it's similar
Both shows are light-hearted historical romance with supernatural elements. The male protagonists are blonde bishounen guys with no magical powers, whilst the female protagonists are connected to the magical world. 
Synopsis
The story revolves around magical-romantic adventures of a group of youkai maidens and teen soldiers who need to learn how to cooperate if they want to solve paranormal cases.
Only Bishounen Boys With Otome Youkai Zakuro on Amazon
---
5. Romeo x Juliet (2007)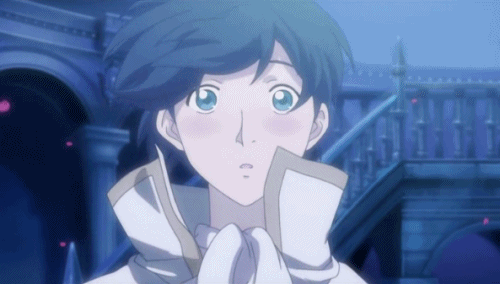 Genres: Drama, Fantasy, Historical, Romance
Episodes: 24
Why it's similar
Both these anime are set in history with a touch of magic, love and out-of-the-ordinary. The recurring theme is nobles. 
Synopsis
The story is set on a giant island floating in the sky, with the capital of Neo Verona heavily divided between nobility and commoners. Juliet Capulet is the only survivor of Montague's assault which resulted in the slaughter of her entire family and complete control of the kingdom by the Montague family.
Juliet, the true heir to the throne, fights for commoner's rights disguised as the infamous Red Whirlwind, mimicking a look of a boy. During one of her adventures, she meets the selfless and kind son of Montague's family, Romeo Candorebanto Montague and the two fall in love at first sight without knowledge of each other's background.
Can this love survive what's about to come next?
See the Latest Romeo x Juliet Merchandise on Amazon
---
4. Kaichou wa-Maid sama! (2010)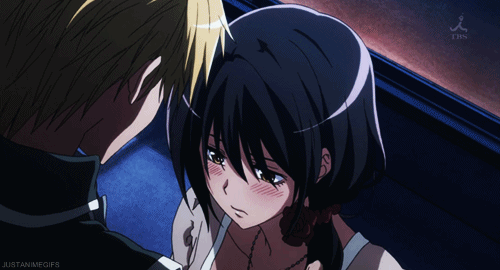 Genres: Comedy, Romance, School, Shoujo
Episodes: 26
Why it's similar
Kaichou wa-Maid sama! and Hakushaku to Yousei share a lot of similarities in the characters and their chemistry. The male protagonists are mysterious, charming, and clearly with wealthy family backgrounds, interested in the female lead. The female main characters are independent, smart girls with trust issues.
Both series also have a lot of light comedy and romance.
Synopsis
Misaki Ayuzawa doesn't have it easy – she is the first female student council president after her school just transitioned from an all-boys high school to a co-ed one. She might appeal ambitious and well-disciplined at school but also has another side – Misaki works part-time as a maid at a maid café to help her family financially.
Everything seems to be well hidden until one day her whole life turns upside down when some of the school's students visit the maid café where she works.
Related: 7 Cute Anime Like Kaichou wa Maid-sama!
Explore Kaichou wa-Maid sama! on Amazon
---
3. Pandora Hearts (2005)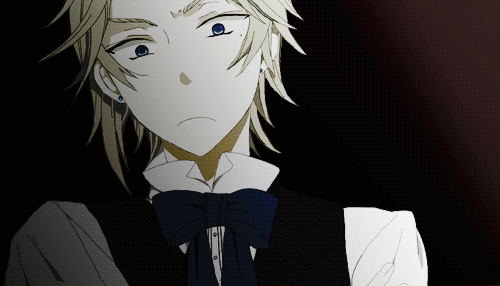 Genres: Adventure, Fantasy, Mystery, Shounen, Supernatural
Episodes: 25
Why it's similar
Both anime have an exquisite aristocratic atmosphere with a male protagonist who is a blonde bishounen with some connection to the supernatural female lead.
Plot Summary
Oz Vessalius, one of the Heirs of the Four Dukedoms, has just turned fifteen. His life is rich and carefree, darkened only by the constant absence of his father. At his coming-of-age ceremony, however, everything changes. For no reason that he can discern, he is cast into the prison known as the "Abyss," only to be saved by a "chain" known as Alice, the Bloodstained Black Rabbit or B-Rabbit for short.
The mystery begins there as Oz unravels the mystery behind Alice, the Abyss and the strange organization known as Pandora. The series features heavy references to Lewis Carroll's Alice's Adventures in Wonderland and Through the Looking-Glass and can be considered both fantasy and mystery.
(Source: PandoraHeartsFandom)
Check out Pandora Hearts on Amazon
---
2. Mahoutsukai no Yome/The Ancient Magus' Bride (2018)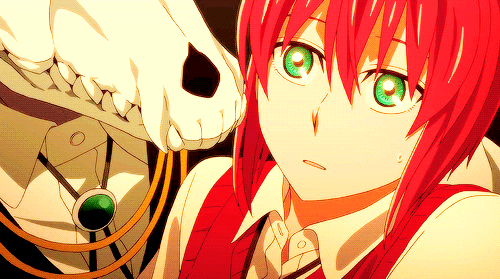 Genres: Slice of Life, Magic, Fantasy, Shounen
Episodes: 24
Why it's similar
Both are centered in England and revolve around British folklore, with a female protagonist who is perceived as weird because of her rare abilities that allow her to connect to creatures others can't see. The male protagonists of these anime have a clear romantic interest in the female main character.
Synopsis
Chise Hatori reaches the point of desperation which one has problems understanding – she decides to sell herself at an auction to acquire a new place to call home.
She is sold for five million pounds to Elias Ainsworth, a magus with the appearance of humanoid with an animal skull for a head who takes her into Britain, her new home to become his apprentice and eventually bride.
Will Chise find her happiness there?
Max Out Your Fantasy Collection With The Ancient Magus' Bride, Click Here for Amazon!
---
1. Hatenkou Yuugi (2008)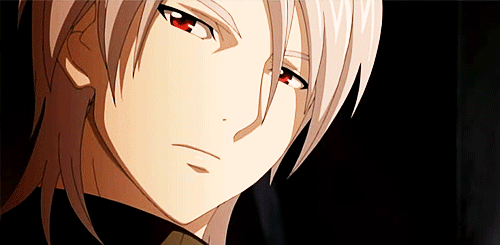 Genres: Adventure, Comedy, Drama, Romance, Fantasy, Josei
Episodes: 10
Why it's similar
Both anime share the same genres (Comedy, Adventure, Fantasy) with a strong female lead with a special power, aiming to achieve her goals while being accompanied by strong and good-looking males.
Synopsis
"See the world"
With these words, Rahzel, the daughter of a rich family, is kicked out of her house and sent on her journey. Along the way she meets up with Heat and Alzeid, two men with very different personalities but very similar journeys. Rahzel is a clever, stubborn, and confident girl, who, with the powers of her magic and mind helps the people she runs into on her journey to discover the world.
(Source: MyAnimeList)
Browse Hatenkou Yuugi on Amazon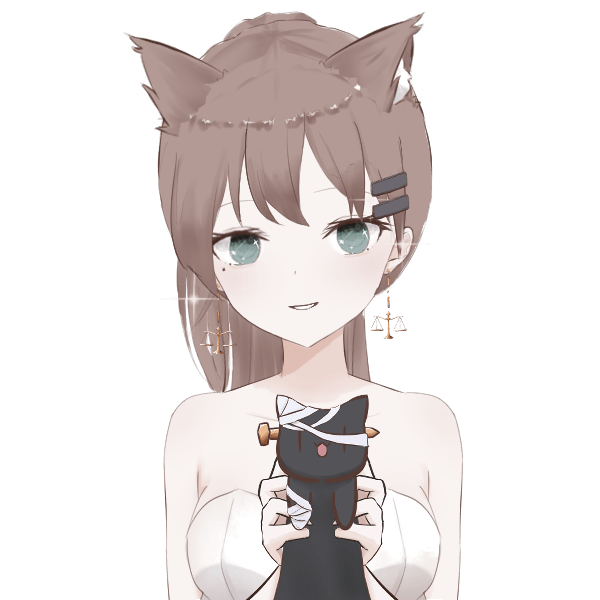 Hi, my name is Mia, and I am the founder of 9 Tailed Kitsune. I am a big fan of esports, games, and anime. When I was around 7 years old, Phantom Thief Jeanne sparked my fascination for anime, and it has never faded!