Hakushaku to Yousei, also known as Earl and Fairy, is a 2008 anime adaptation of a light novel written by Mizue Tani. It's a must-watch for anyone who loves pure romance and a fun story. The anime is a hidden gem that I always enjoy returning to. I hope more anime like Hakushaku to Youse will be released soon so I can experience that special "uwu atmosphere" again.
The plot centers around Lydia Carlton, a Scottish fairy doctor who possesses the unique ability to see and communicate with fairies, but is met with disbelief by others. Her life takes an unexpected turn when she meets Edgar, a young man who seeks her expertise in fairy lore to help him claim a treasured sword that was meant to be passed down to him through his family.
Here are 7 anime that are similar to Hakushaku to Yousei that fans of the show might enjoy.
7. Vampire Knight (2008)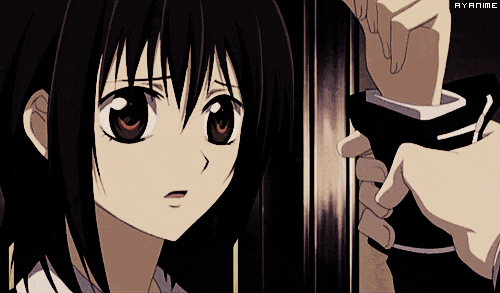 Genres: Harem, Drama, Mystery, Romance, Supernatural, Vampires
Episodes: 12
Both anime feature shoujo elements, supernatural occurrences, and romantic moments. The male lead is tasked with protecting the female main character.
Vampire Knight is set in a world where vampires and humans coexist without the latter realizing it.
Yuuki Cross is a high school student who attends a school that separates the two groups using a "Day Class and Night Class" system. Alongside her stepbrother, Zero Kiryuu, Yuuki works as a prefect for the Day Class to maintain order and keep the secret of the Night Class safe. She sees this role as an opportunity to be close to her savior and crush from the Night Class, Kaname Kuran, while Zero sees it as a nuisance due to his deep-seated hatred of vampires.
The question remains, can vampires and humans really coexist peacefully?
---
6. Otome Youkai Zakuro (2010)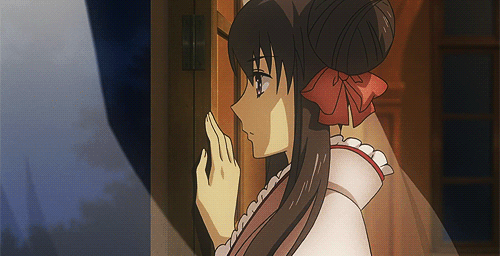 Genres: Demons, Historical, Military, Romance, Seinen, Supernatural
Episodes: 13
Otome Youkai Zakuro is a tale about the comedic and romantic adventures of a group of youkai maidens and teenage soldiers as they work together to solve paranormal cases.
Both anime feature a blend of historical and supernatural elements, with a focus on romance. The male leads are blonde, attractive characters without any magical abilities, while the female leads have connections to the magical world.
---
5. Romeo x Juliet (2007)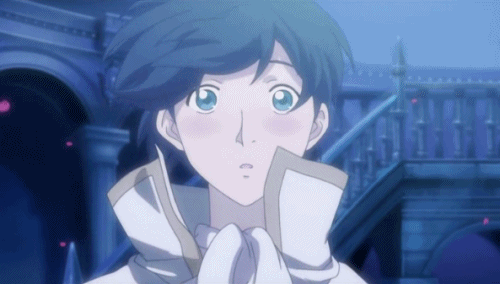 Genres: Drama, Fantasy, Historical, Romance
Episodes: 24
Romeo x Juliet tells the story of a young girl, Juliet Capulet, who lost her family to the Montague family and now fights for the rights of the commoners in disguise as the Red Whirlwind. Along the way, she meets Romeo Montague, a kind and compassionate member of the ruling family, and they fall in love without knowing each other's true identities. The question remains, will their love be strong enough to overcome the obstacles that come their way?
Similar to Hakushaku to Yousei, this anime show takes place in a historical setting, with a sprinkle of magic and romance. They also have a common theme of nobles and class differences.
---
4. Kaichou wa-Maid sama! (2010)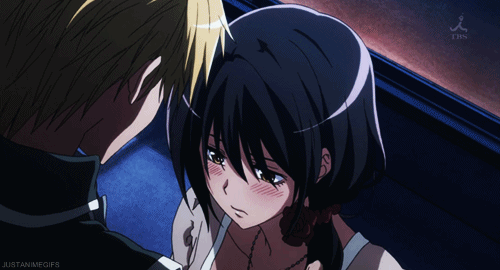 Genres: Comedy, Romance, School, Shoujo
Episodes: 26
Kaichou wa-Maid sama! and Hakushaku to Yousei have similar characters and dynamics. The male leads are alluring, affluent, and drawn to the female lead. The female leads are independent, intelligent, and struggle with trust. Both anime also have a blend of comedy and romance.
Misaki Ayuzawa is a determined and hardworking student council president who is also secretly working part-time as a maid. However, her double life is put in jeopardy when some of her schoolmates discover her secret job, leading to unexpected consequences.
---
3. Pandora Hearts (2005)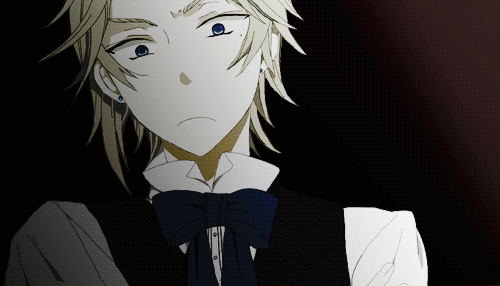 Genres: Adventure, Fantasy, Mystery, Shounen, Supernatural
Episodes: 25
Oz Vessalius, one of the Heirs of the Four Dukedoms, has just turned fifteen. His life is rich and carefree, darkened only by the constant absence of his father. At his coming-of-age ceremony, however, everything changes. For no reason that he can discern, he is cast into the prison known as the "Abyss," only to be saved by a "chain" known as Alice, the Bloodstained Black Rabbit or B-Rabbit for short.
The mystery begins there as Oz unravels the mystery behind Alice, the Abyss and the strange organization known as Pandora. The series features heavy references to Lewis Carroll's Alice's Adventures in Wonderland and Through the Looking-Glass and can be considered both fantasy and mystery.
(Source: PandoraHeartsFandom)
Both anime have an exquisite aristocratic atmosphere with a blonde male protagonist who has a connection to the female MC.
---
2. Mahoutsukai no Yome/The Ancient Magus' Bride (2018)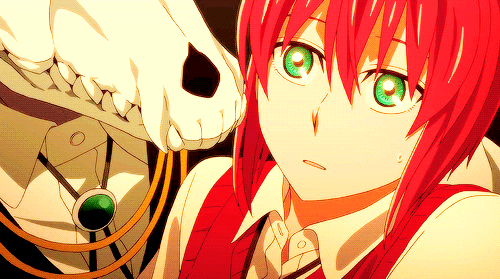 Genres: Slice of Life, Magic, Fantasy, Shounen
Episodes: 24
Chise Hatori has hit rock bottom and decides to sell herself at auction to find a new home. She is bought for five million pounds by Elias Ainsworth, a magus with the appearance of a humanoid with an animal skull for a head. He takes her to Britain to be his apprentice and eventually his bride. Will Chise find happiness with him?
Like Hakushaku to Yousei, this anime takes place in England and focus on British folklore, featuring a girl who is perceived as strange because of her unique ability to connect with unseen creatures. The male leads in these anime have romantic feelings for the female main character.
---
1. Hatenkou Yuugi (2008)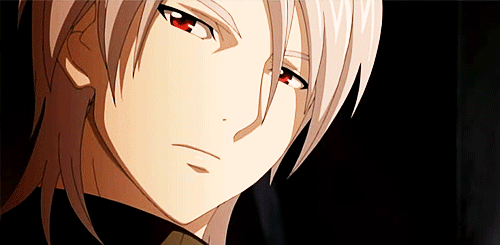 Genres: Adventure, Comedy, Drama, Romance, Fantasy, Josei
Episodes: 10
If you're a fan of anime with a mix of comedy, adventure, and fantasy, and a strong female lead who's on a quest with a group of attractive guys, then these two shows are definitely for you.
"See the world."
With these words, Rahzel, the daughter of a rich family, is kicked out of her house and sent on her journey. Along the way she meets up with Heat and Alzeid, two men with very different personalities but very similar journeys. Rahzel is a clever, stubborn, and confident girl, who, with the powers of her magic and mind helps the people she runs into on her journey to discover the world.
(Source: MyAnimeList)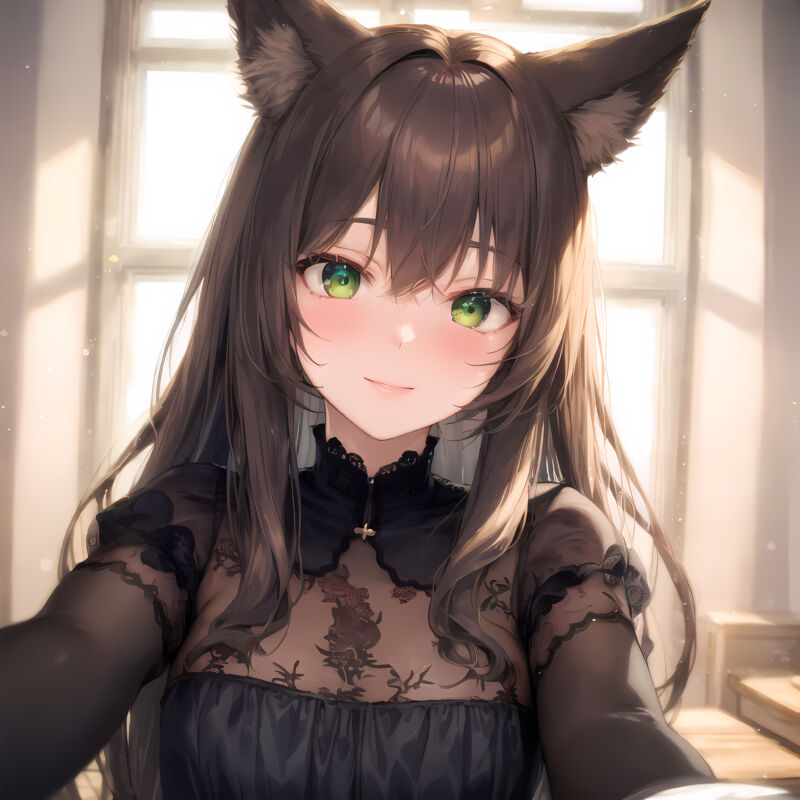 BEFORE YOU GO...
Thanks for reading my article!
If you enjoyed it, please consider supporting me on Patreon. As a Patron, you'll gain access to exclusive perks like stunning AI artworks that are not shared anywhere else, personalized AI-generated art pieces, and the ability to shape the future of this blog by suggesting topics you'd like me to cover.
Your support means everything to me and enables me to keep creating content that I'm passionate about. ✨

Also, you're welcome to join our 9 Tailed Kitsune Anime Discord community. We'd love to have you there! 🙌