Honestly speaking being an adult it's kind of annoying to always watch some childish romance storylines with goody two-shoe settings. Luckily there are some intense romance anime that truly explore the hardships of romance which we adults wanna watch.
If you're feeling the same as me, below is the list of some intense anime romances that will pull you deep into turbulent relationships filled with raw passion, emotional turmoil, and unconditional love prevailing against all odds.
So let's check out some awesome romances without getting ourselves roasted.
10. Blue Spring Ride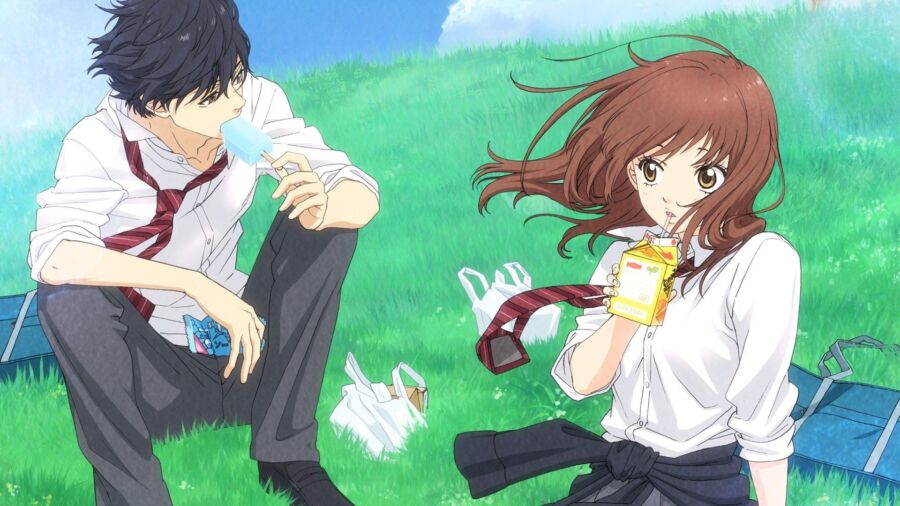 If you ask me for a personal recommendation to watch a wholesome romance anime, I would enlist Blue Spring Ride at the top of my list. There are basically two reasons why. First, it never distracts the audience via unnecessary fanservice. Second, its plot portrays how relationships can affect a human.
Blue Spring Ride focuses on Futaba reconnecting with Kou, her first love from years ago. As Futaba spends more time with Kou and their friend group, her emotions toward Kou become more complicated. Viewers see Futaba and Kou struggle to define their relationship while dealing with feelings of first love, heartbreak, and changing friend dynamics during this challenging season of life.
There's one more thing that I love about this anime, which is its wholesome quotes. If you're a quote lover, man this is the anime you should watch without wasting a second.
9. Rent A Girlfriend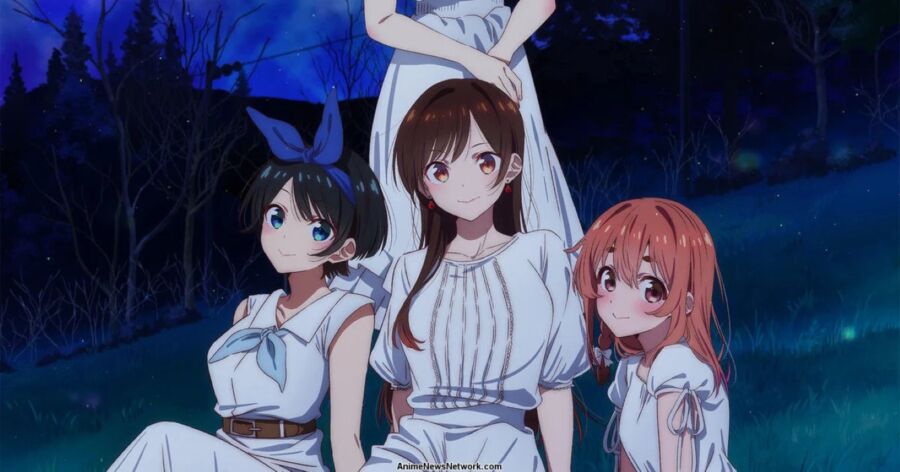 Rent A Girlfriend might seem like your typical college romance anime with tons of comedy but there are elements that adults can enjoy as well. That is, if you can successfully ignore its annoying MC and overcome its first season, you will experience a quite mature plot about relationships and one's hardships.
The series follows Kazuya Kinoshita, who, after a breakup, rents a girlfriend, Chizuru Mizuhara, to ease his loneliness. The intense romance arises as Kazuya's genuine feelings clash with the facade Chizuru maintains as a rental girlfriend.
The anime is worth watching for its relatable portrayal of the highs and lows of love, offering a mix of humor, drama, and genuine emotion that keeps viewers invested in the intense romance unfolding between its characters.
8. Clannad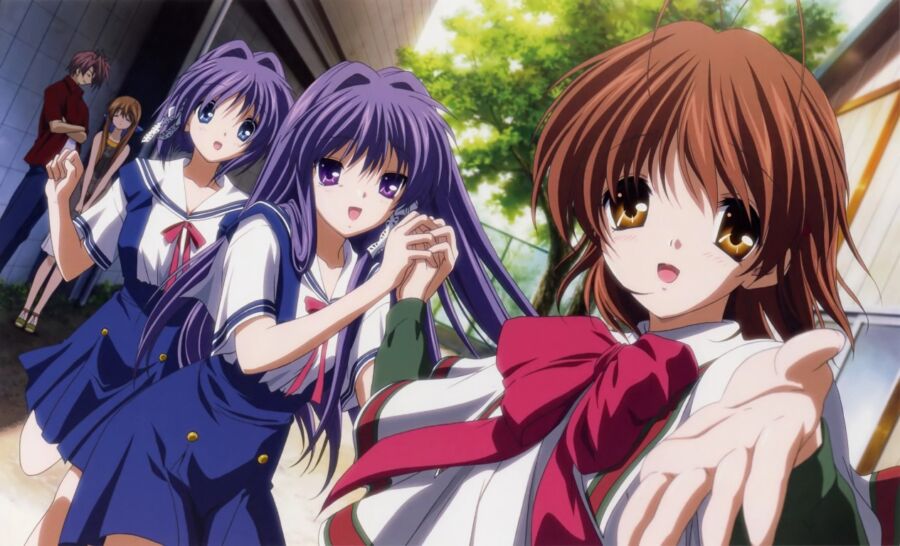 Clannad presents an intense romance storyline through its compelling narrative and character development. Even though it's a little less intensive compared to its second part, I believe even its first season is enough to consider it quite a mature storyline.
The anime delves into the intricate emotions and connections between the characters, especially the protagonists Tomoya and Nagisa. It explores their deepening relationship, overcoming personal struggles, and the impact of their love on those around them.
To fully cherish its mature plot, you have to bear with its slightly less attractive anime style, because you know it's kind of an old-school anime produced in 2008, but hey, this is the least you can do to experience an awesome plot.
7. From Me to You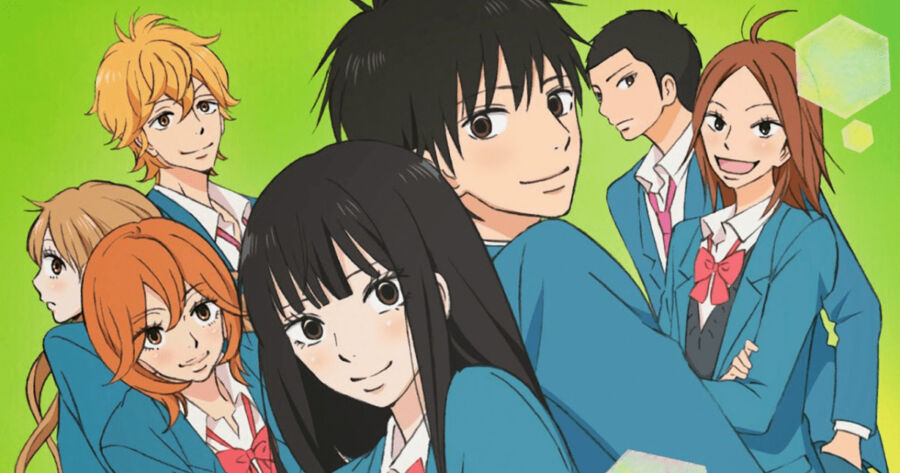 The Otakus who want to feel the sincerity of love should really watch this anime. Maybe watching this anime with your companion makes him or her loyal to you (just kidding).
Kimi ni Todoke will sweep you up in an intense romantic turmoil. Sawako has been an outcast for years due to her cold appearance. When the charming Shota reaches out to her with kindness, it stirs deep emotions she never experienced before.
Their blossoming love is achingly pure but facing harsh critics and past trauma, it's a battle for them to be together. Every caring gesture and shy first kiss packs a powerful punch. From cute dating moments to heartbreaking misunderstandings, this romance takes you on a rollercoaster of emotions.
6. Nana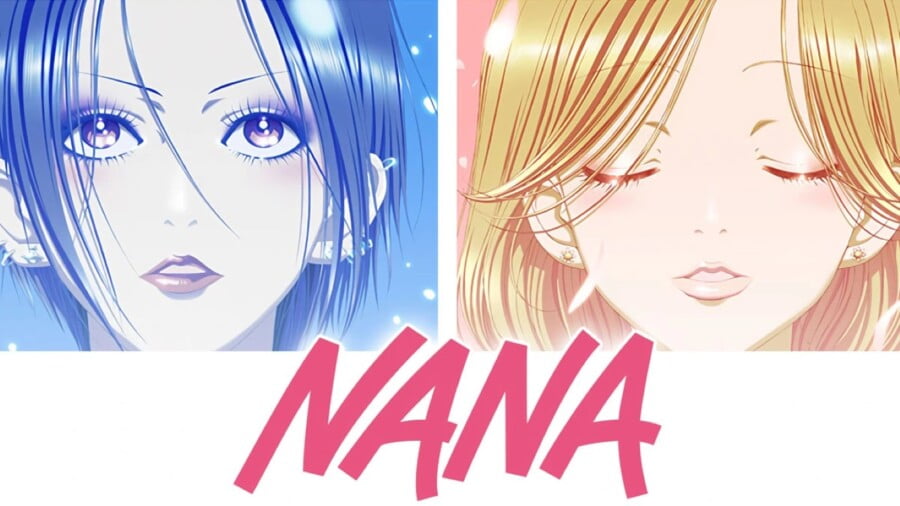 I am already warning you, if you're such a hardcore fan who has the honor to even finish Monster anime within a month, you should watch this 2006 Madhouse shoujo production. Not only is Nana an incredibly slow-paced romance anime, but it's also clearly made for adults.
The series will immerse you in the dramatic world of romance, friendship, and chasing dreams. Nana Komatsu meets the bold and rebellious Nana Osaki while moving to Tokyo to study. Though different, a strong bond forms between them as they pursue careers in the passionate punk rock scene.
But as success and relationships fluctuate, jealousy, temptation, and dark secrets threaten to tear them apart. Every heartbreak and reunion is powerfully portrayed in its rawest forms. This intense drama explores the complexities of finding independence, chasing ambition, and holding on to your closest relationships against all odds.
5. The Fruit of Grisaia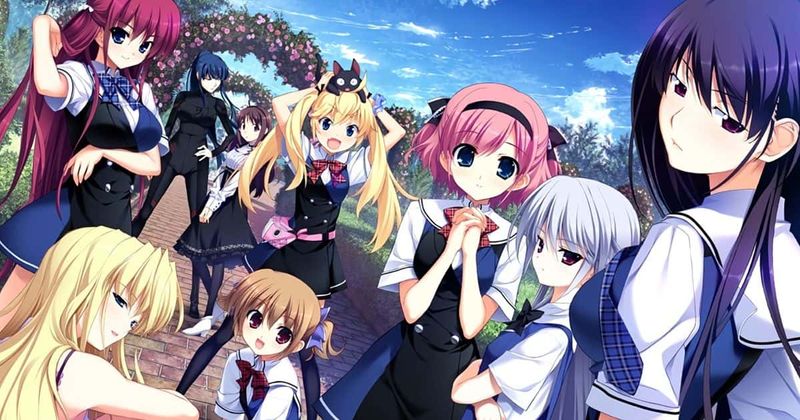 Do you love harem settings in romance anime? If yes, you might love the MC helping each hot chick get rid of her probs! Well, all such thing happens in the anime The Fruit of Grisaia but in an intense way.
The Fruit of Grisaia depicts romance in a thoughtful yet unpredictable way, tackling mature themes. Yuuji is introduced to five seemingly ordinary girls at his new school but slowly learns of their traumatic pasts, from victims of abuse to deadly assassins.
As feelings develop between them, intimate moments are handled with care versus gratuitously. The complex struggles each young woman endures to reclaim her future give their heartfelt bonds real depth and intensity, in a series that examines romance, trauma, and what it means to heal.
4. Darling in the Franxx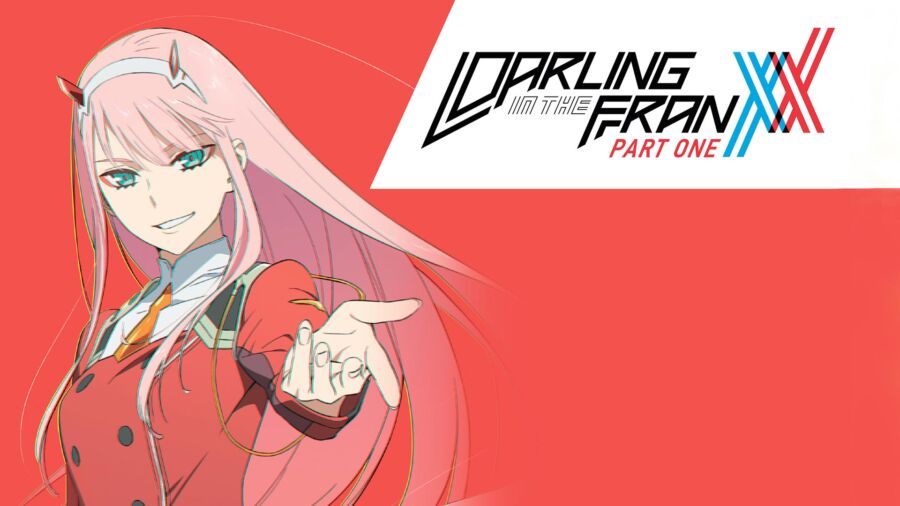 I was first motivated to watch this anime because of some cool romance scenes, however, once I got into it, I realized this anime has a lot more to offer just romance.
Set in a post-apocalyptic world, Darling in the Franxx follows the story of innocent teenagers who are forced to pilot giant mechas called Franxx to battle mysterious enemies. Hiro and Zero Two's intense relationship which begins with her being his official partner gradually evolves into a deeper, more profound bond as they experience the complexities of love, betrayal, and discovering the harsh truths about their society.
Through the main characters' compelling journeys of self-acceptance and fighting to be together against all odds, this anime explores mature themes of romance, coming-of-age, and questioning one's purpose in a thoughtful yet impactful manner.
3. Orange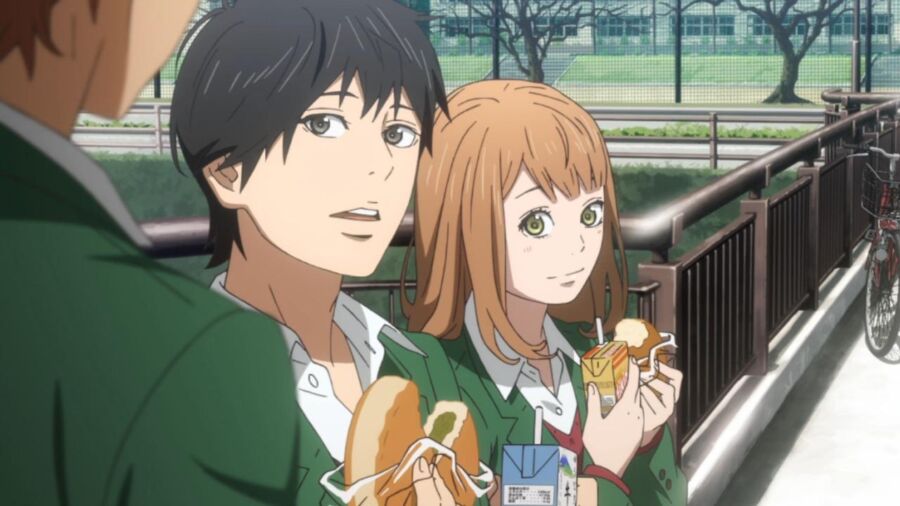 Orange is a deeply touching coming-of-age story that explores the powerful connections between people and the complicated nature of relationships. If you're not good with holding sad endings, you better stay away from this anime.
After receiving a letter from her future self, high school girl Naho strives to prevent a foreseeable tragedy from befalling a new transfer student, Kakeru. Witnessing Naho's sincere efforts to help Kakeru despite challenges, and the bond that develops between their group of friends dealing with personal struggles, Orange depicts life's fragility with passion and poignancy through profoundly impactful character-driven storylines.
2. Domestic Girlfriend

Tired of watching high school teenage love, brace yourself to witness a tricking love triangle between a student and her sensei. It's an ecchi anime, but I can assure you, you wouldn't have watched such in-depth ecchi anime.
Domestic Girlfriend stands out as a mature romance anime aimed at adults due to its complex portrayal of adult relationships. The story follows Natsuo Fujii, a high school student who becomes involved with his teacher Hina, and Rui, another girl he meets.
This creates a compelling love triangle filled with drama, passion, and adult themes. The anime delves into the emotional turmoil of the characters as they navigate forbidden love, making it a mature exploration of romance and its challenges.
1. Scum's Wish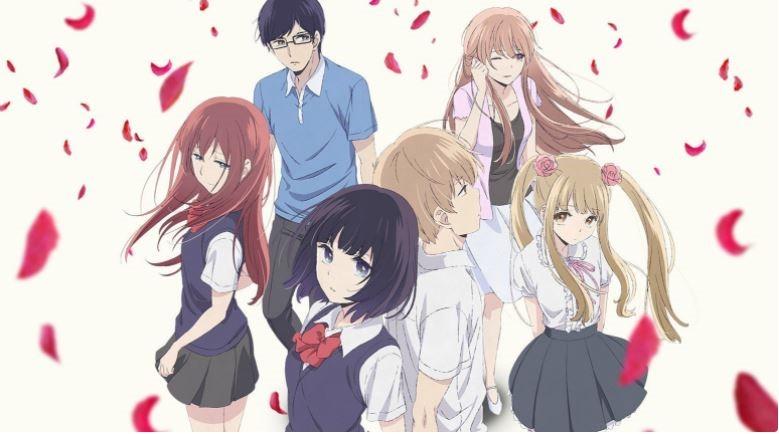 As a hardcore romance anime fan, I have witnessed many sadistic plots, but man!!! I have never felt so frustrated at the end of any of them, how much I feel for Scum's Wish. To bear with this anime, you have to go through a roller coaster of emotions. I can't imagine how a lewd anime could present such a great storyline.
Hanabi Yasuraoka and Mugi Awaya seemed like the perfect couple outwardly but truly felt unhappiness inside. For a long time, Hanabi cared deeply for her neighbor and friend Narumi Kanai, being sad when he began seeing their music teacher Akane Minagawa.
Meanwhile, Mugi had liked Akane since middle school. Feeling alone in their unreturned love, Hanabi and Mugi found each other but continued using physical closeness to cover up the pain of their real love being with others instead of them.
It's an ecchi romance anime with a lewd theme, however, it's perfectly suited for adults who want some mature drama and romance in a kind of realistic way.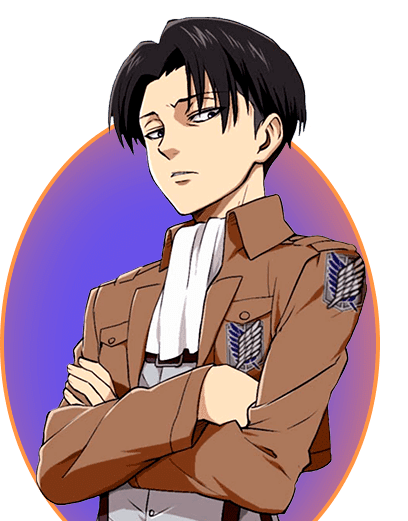 Haider Ali
Haider Ali is a dedicated anime lover with a business degree who finds joy in part-time writing. He's all about sharing anime recommendations and creating insightful overviews as a hardcore Otaku.