All fans of the reverse harem and otome games can tell you that there is nothing as good as bishounen supernatural boys trying to seduce a silly girl.  Unfortunately, this niché is not that common, so I had a look into depths of the abyss to find 7 anime like Dance with Devils below.
This post contains affiliate links. If you use these links to buy something, I may earn a small commission, without any extra cost to you. As an Amazon Associate, I earn from qualifying purchases. Thank you!
Watch Dance With Devils on Amazon
---
7. Kamisama Hajimemashita (Kamisama Kiss)
Genres: Comedy, Demons, Supernatural, Romance, Fantasy, Shoujo | Episodes: 13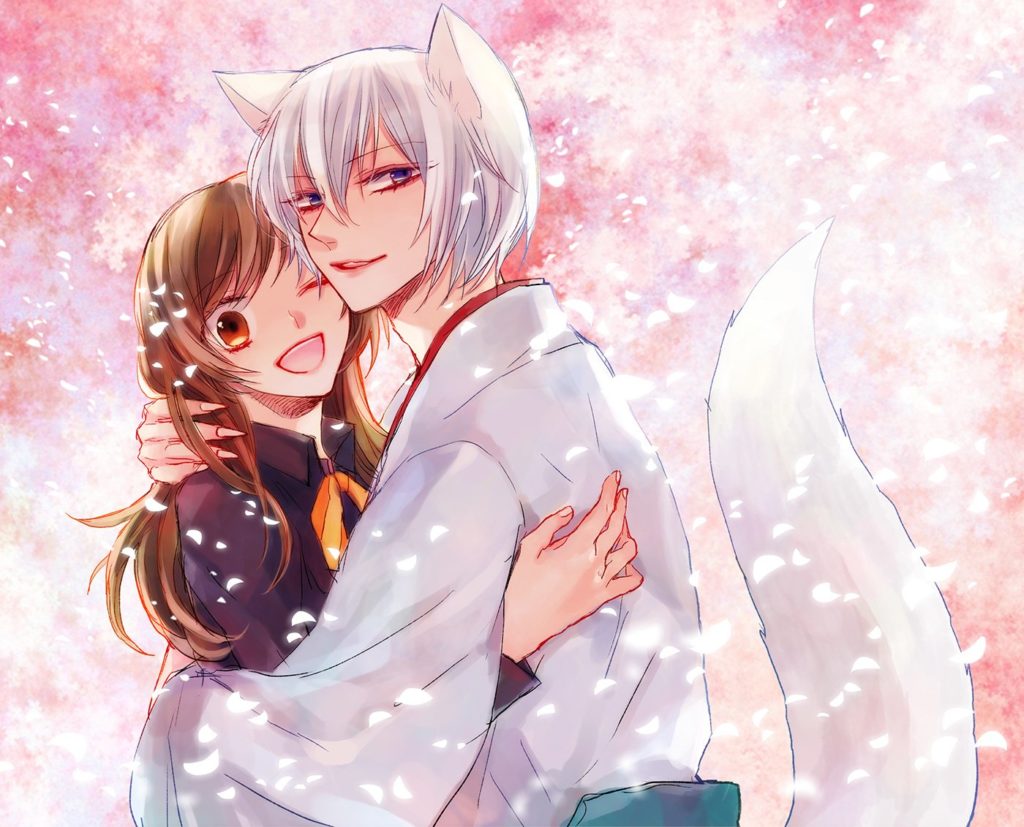 Similarities
Like Dance with Devils, Kamisama Kiss is a supernatural romance anime about a high school girl. The heroine somehow gets involved with supernatural creatures who also happen to be handsome young men interested in her romantically.
Plot Summary
The main heroine, Nanami, becomes a land god after getting kissed on the forehead by a stranger she had saved. She is homeless of her father's debts so she willingly accepts the stranger's offer to live in his home as his gratitude for saving him. So-called home is, in fact, a shrine – filled with shrine spirits and a pretty familiar, a fox yokai named Tomoe.
Will Nanami be able to fulfill her tasks as a god?
Related: 7 Anime Like Kamisama Hajimemashita
---
6. Akatsuki no Yona (Yona of the Dawn)
Genres: Romance, Fantasy, Action, Shoujo, Adventure, Comedy | Episodes: 24 | Airdate: 2014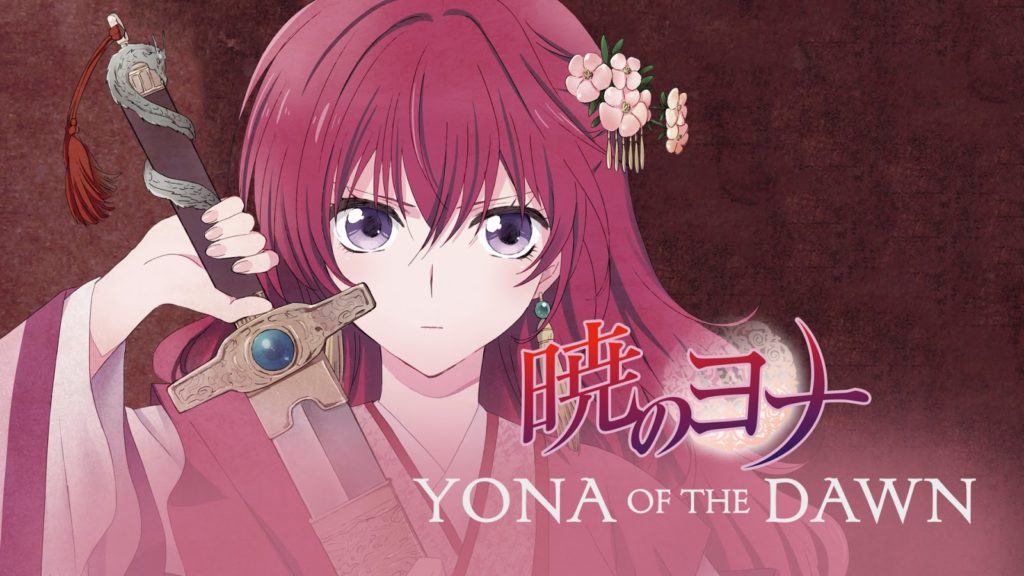 Similarities
Yona (Yona of the Dawn) and also Ritsuka are young and pretty girls who are unaware of the outside world in some way. They end up being protected by a strong male lead with a clear romantic motive.
Plot Summary
The story revolves around princess Yona facing the harsh realities of the kingdom Kouka. After the sudden murder of her father and the king preceded by the betrayal of her beloved cousin, she is forced to escape with her childhood friend Son Hak.
The reality is rough – if Yona wants to get her kingdom back, she has to learn to fight and outsmart the forces of the new King of Kouka.
---
5. Kamigami no Asobi
Genres: Reverse harem, Romance, Shoujo, Supernatural | Episodes: 12 | Airdate: 2014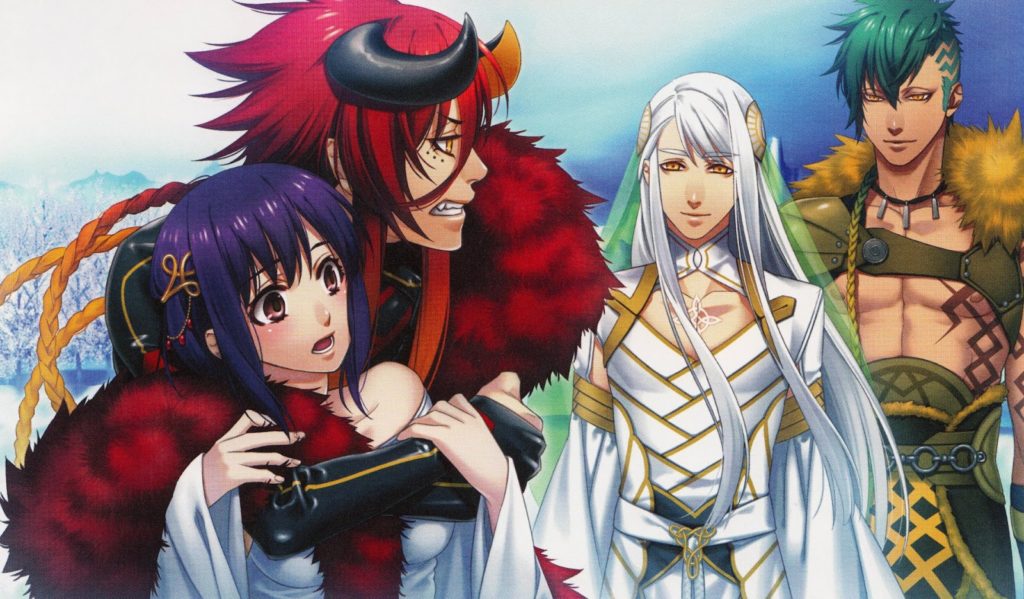 Similarities
Both series are a reverse harem set in the school with a touch of romance including bishounens who are not humans (Gods in Kamisama x Demons in Dance With Devils). Yui, the main heroine of Kamigami no Asobi is as sweet as Ritsuka and draws the attention of multiple boys.
Plot Summary
Kamigami no Asobi centers around the story of Yui Kusanagi, the daughter of a Shinto shrine priest who discovers a strange sword, which transports her to an alternate world. Yui is assigned a difficult task – she has to teach the meaning of love to handsome young Gods attending the same school as she does. 
---
4. Brothers Conflict
Genres: Harem, Romance, Shoujo | Episodes: 12 | Airdate: 2013

Similarities
Brothers Conflict is another reverse harem fantasy anime like Dance With Devils filled with steamy scenes for each male x our heroine. The female main characters in both series move in with handsome boys and are both considered clueless with cute looks.
Plot Summary
The main heroine named Ema Hinata used to be an only child until one day her life gets turned upside down due to her single father marrying a new woman – she gains 13 step-brothers in the process.
In order to give the fresh married couple space, she moves in with her stepbrothers who all have unique looks and personalities, and whilst they are in the process of becoming family she realizes that it's not only sibling love that grows between them – they start falling in love with her. Who is going to win Ema's heart in the end?
---
3. Amnesia
Genres: Harem, Mystery, Romance, Josei, Fantasy | Episodes: 12 | Airdate: 2013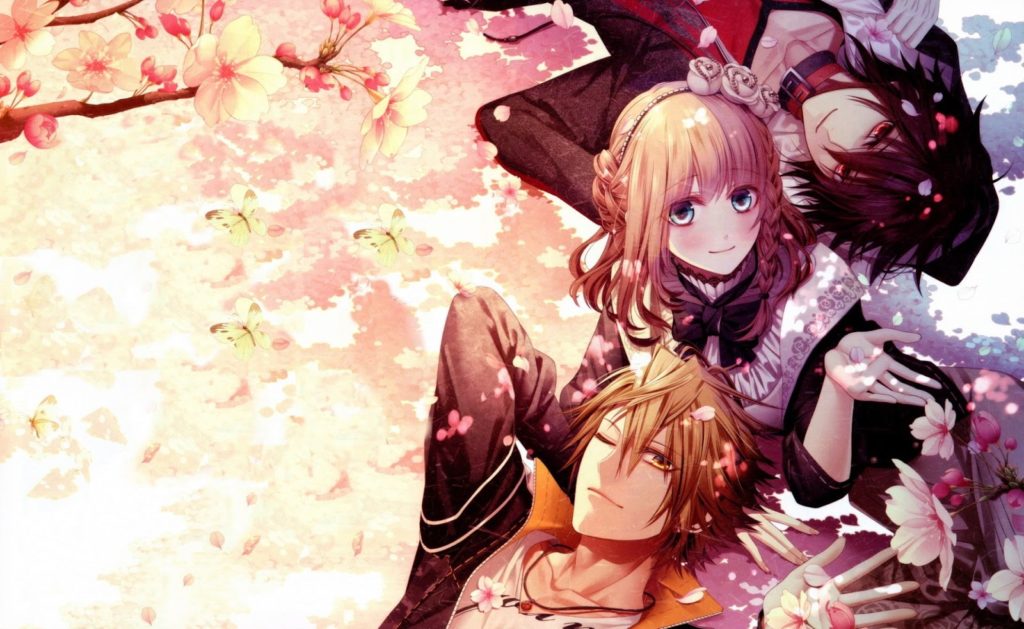 Similarities
Both are a reverse bishounen harem based on a game with a supernatural aspect with many romantic scenes dedicated to every male in the series x the heroine. The female lead is a silly, naive girl with sweet looks.
Plot Summary
As the title hints, the main heroine awakens one day after she fainted at work with complete amnesia. In order to get her safely home, the staff calls two of her friends named Shin and Toma to escort her.
Soon after, when left alone at her home, she meets a spectral boy named Orion who is visible only to her and explains that the cause of her amnesia is his entering her world and vows to help her remember who she is. 
Finding a way to remember her life and identity turns out to be a very difficult task to be done – she gets involved with multiple handsome men with various motives as she starts to unfold the mystery of the strange circumstances, puzzling her lost memories piece by piece as time progresses.
---
2. Vampire Knight
Genres: Harem, Drama, Mystery, Romance, Supernatural, Vampires | Episodes: 12 | Airdate: 2008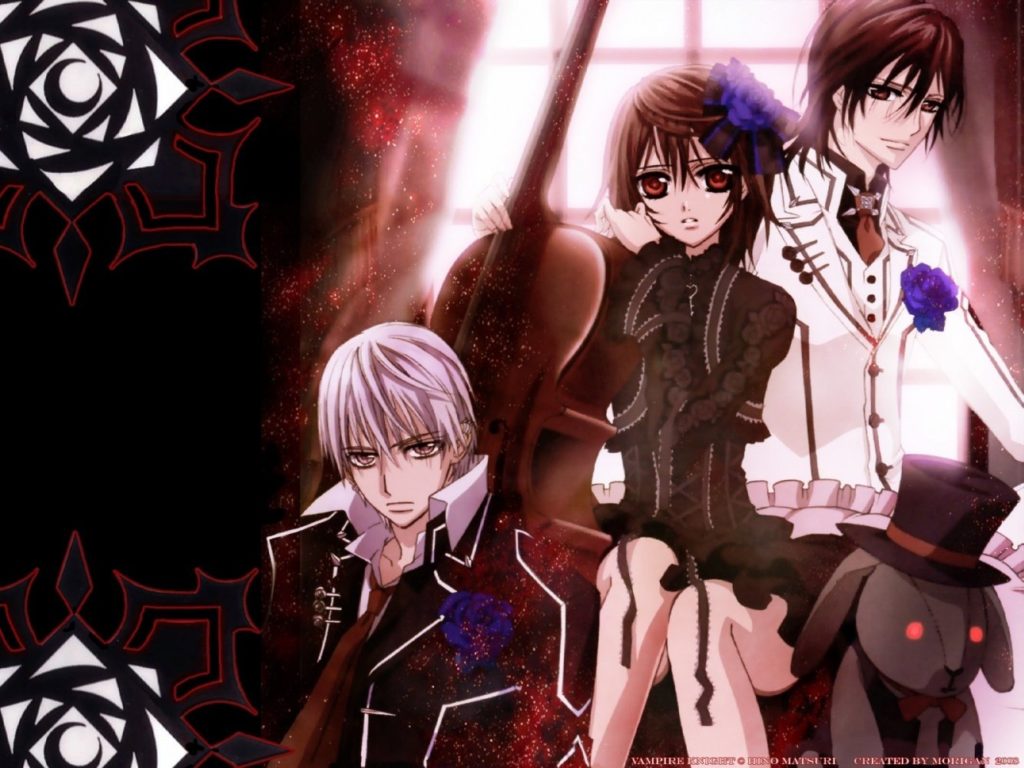 Similarities
Both are reverse harems mainly set in a school with many boys who are vampires. The female lead is a naive and cute-looking girl surrounded by bishounens who are clearly into her. 
Plot Summary
The anime takes place in a world in which vampires and humans coexist (unknowingly to humans). The main heroine, a high school girl named Yuuki Cross is attending a school that separates humans and vampires thanks to "the Day Class and the Night Class" system.
Yuuki, together with Zero Kiryuu, her stepbrother are prefects for the Day Class and are trying to keep everything running smoothly and keep the secret of the Night Class safe. Yuuki considers the prefect job a good opportunity to meet her savior and crush from the night class, Kaname Kuran, meanwhile Zero finds it a nuisance because he deeply hates vampires.
The question remains the same: can humans and vampires coexist this way?
---
1. Diabolik Lovers
Genres: Reverse harem, Romance, Supernatural, School, Vampire, Shoujo | Episodes: 12 | Airdate: 2013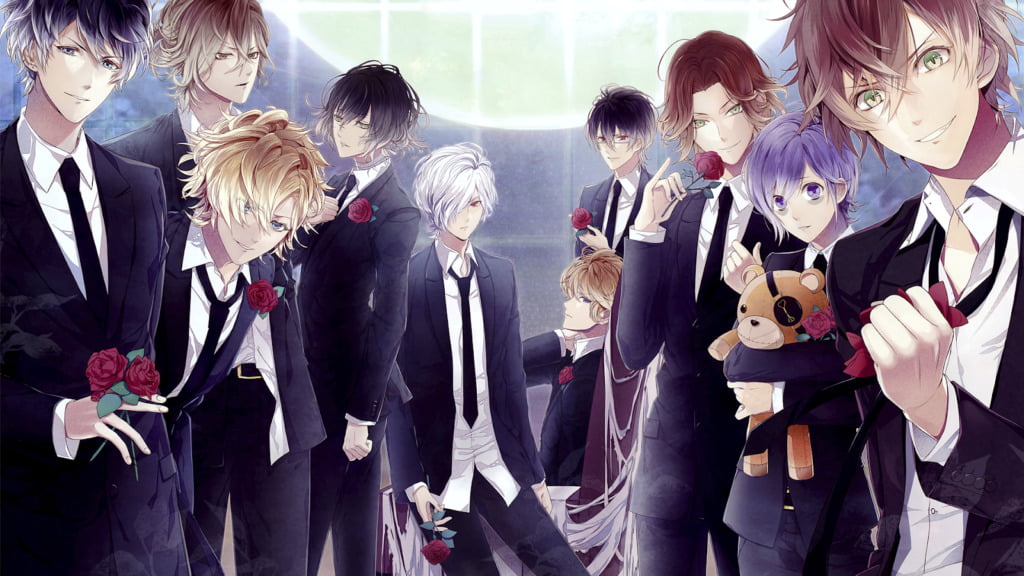 Similarities
The most similar anime to Dance With Devils is Diabolik Lovers as it belongs to almost identical genres and themes. There are multiple bishounen supernatural boys (vampires in Diabolik Lovers and demons in Dance with Devils) who compete for the heroine and treat her as an object for fulfilling their own wishes and ambitions.
The female main characters are similar: young, cute, and gullible.
Plot Summary
The story focuses on a little, innocent-looking blonde girl named Yui who is under weird circumstances forced to live in a house with 6 boys, who are… a little weird. Soon she will find out a secret: all of them all vampires with lust for her delicious blood.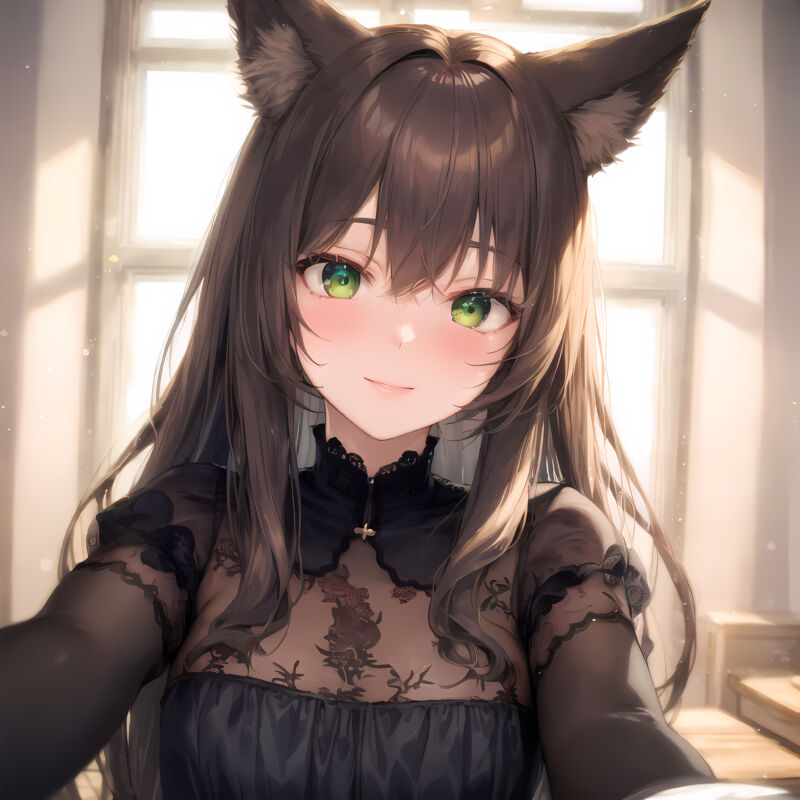 BEFORE YOU GO...
Thanks for reading my article!
If you enjoyed it, please consider supporting me on Patreon. As a Patron, you'll gain access to exclusive perks like stunning AI artworks that are not shared anywhere else, personalized AI-generated art pieces, and the ability to shape the future of this blog by suggesting topics you'd like me to cover.
Your support means everything to me and enables me to keep creating content that I'm passionate about. ✨

Also, you're welcome to join our 9 Tailed Kitsune Anime Discord community. We'd love to have you there! 🙌