7 Sweet Anime Like Bonjour: Koiaji Patisserie
Disclaimer: This post contains affiliate links. If you use these links to buy something, I may earn a small commission, without any extra cost to you. As an Amazon Associate, I earn from qualifying purchases. Thank you!
One girl, many guys, and a lot of tasty confections to drool over. That's Bonjour: Koiaji Patisserie for you!
The story revolves around Sayuri Haruno, a girl who attends an elite confectionery school Fleurir on a scholarship to follow her dream to open a pastry shop. While trying her best to achieve her ambition, she encounters many aspiring and stunning confectioners at her school.
These 7 anime are similar to Bonjour: Koiaji Patisserie.
---
7. Shokugeki no Souma (2015)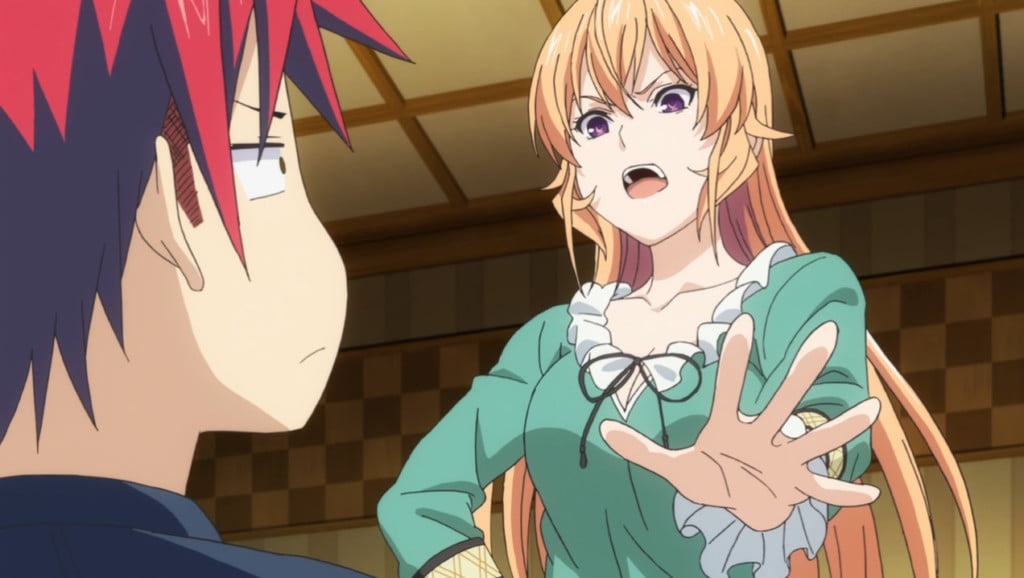 Genres: School, Ecchi, Shounen
Episodes: 24
Similarities
Even though Shokugeki no Souma is not a reverse harem it shares a huge similarity with Bonjour: Koiaji Patisserie – both protagonists enroll at an elite cooking school to become the best at what they do.
Synopsis
The story revolves around fifteen-year-old Souma Yukihira, an aspiring cook aiming to become a head chef in the restaurant his father runs and owns. Everything changes one day when his father decides to send Souma to Tootsuki Culinary Academy, an elite cooking school where only 10 percent of the students graduate.
As the title hints, the school is famous for its food wars, where students face off intense, high-stakes cooking showdowns. Souma has to face many challenges to prove that he is worthy of being a head chef.

Are you hungry? Shokugeki no Souma is here to satisfy your belly!
---
6. Magic-Kyun! Renaissance (2016)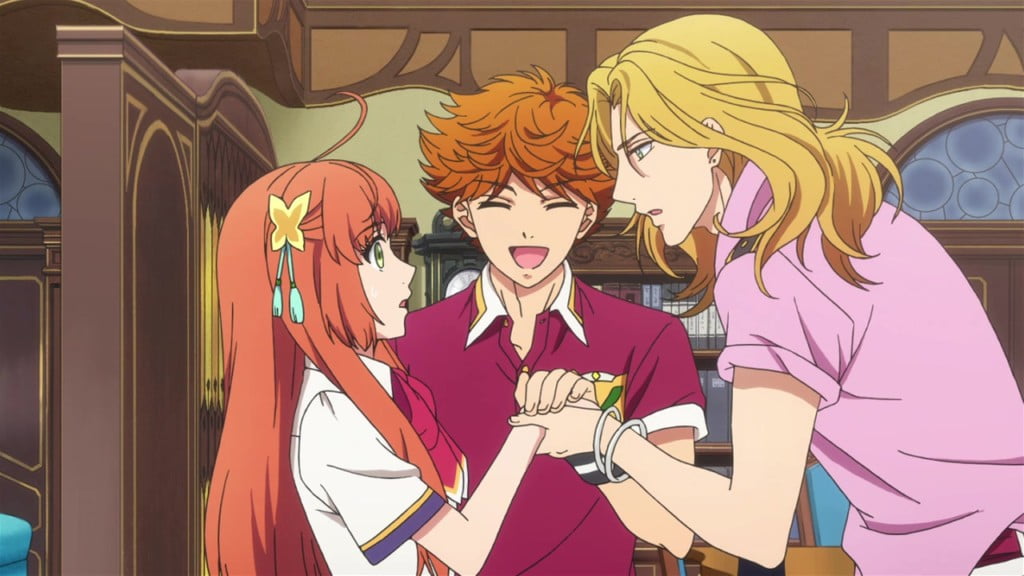 Genres: Music, Magic, Romance, School
Episodes: 13
Similarities
Both share the reverse harem genre, where it involves one girl with a bunch of guys, vying for the girl's affection. They are both set in elite schools for talented people (Artistas x Patisserie).
Synopsis
In a world where art becomes magic, people who can inspire passion with their Magic Arts are called Artistas, and are employed in show business. In Hoshinomori Private Magical Arts High School, where Artistas are taught, a strange new student named Kohana Aigasaki transfers into the school.
Kohana is placed on the planning committee for the school's yearly Hoshinomori Summer Festa cultural festival. She spends her romantic school life with six other boys who aim to become entertainers in the future. Each of the boys specializes in his own Arts and aims to make Hoshi Fes a success. In addition, the boys also aim to be chosen alongside Kohana as the school's Artista Prince and Princess, only chosen once a year.
(Source: Official Site)
Check out Magic-Kyun! Renaissance on Amazon
---
5. Dance with Devils (2015)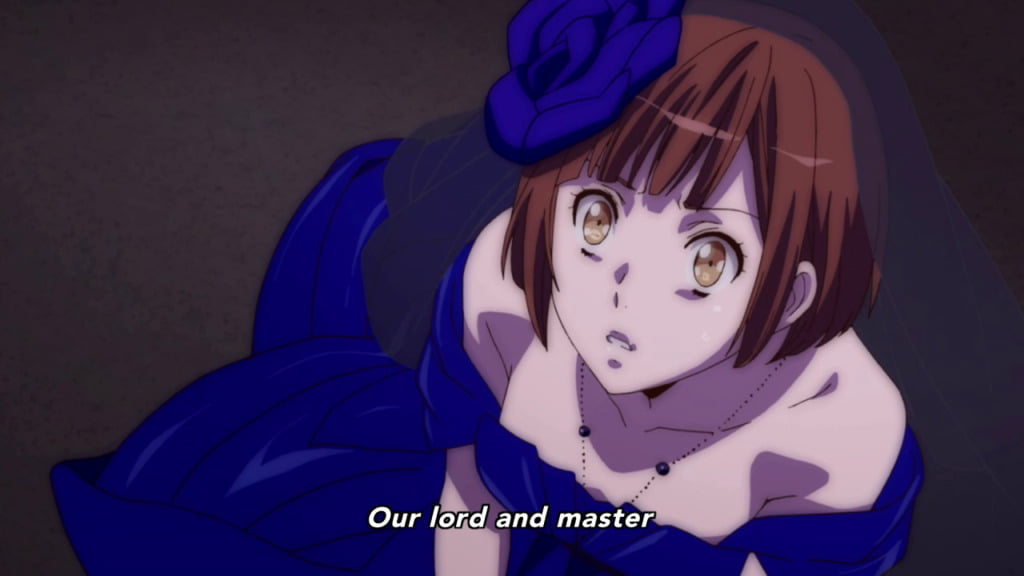 Genres: Reverse harem, Supernatural, Romance, Demons, Vampire, Shoujo
Episodes: 12
Similarities
The female protagonists are underwhelming and very naive, surrounded by bishies (bishounens) who are lusting over them.
Synopsis
Ritsuka Tachibana, the main heroine could be considered a perfect student so she is naturally shocked when she gets summoned by the student council which depictures her as a troublemaker.
The events take a quick turn afterward, dragging unsuspecting Ritsuka into a dangerous world of vampires and devils who compete with each other, searching for a forbidden item with tremendous power, granting them to rule the world.
Related: 7 Anime Like Dance With Devils (2019)
Explore Dance with Devils on Amazon
---
4. Diabolik Lovers (2013)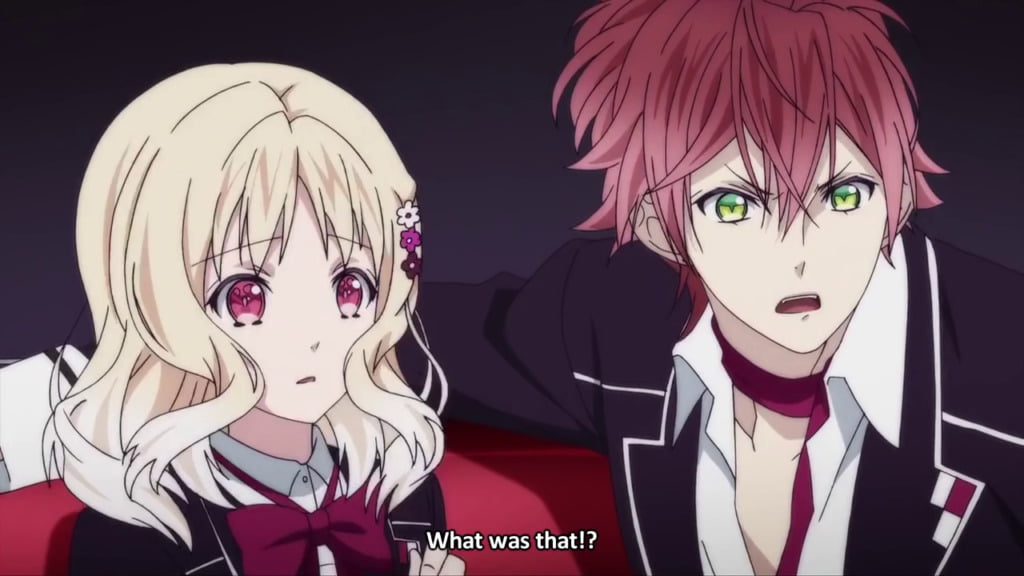 Genres: Harem, School, Shoujo, Vampire
Episodes: 12
Similarities
Both shows are short mini-series that have a typical reverse harem girl who is naive, innocent, and delicate.
Synopsis
The story focuses on a little, innocent-looking blonde girl named Yui who is under weird circumstances forced to live in a house with 6 boys, who are… a little weird. Soon she will find out a secret – all of them all vampires with lust for her delicious blood.
Related: 7 Anime Like Diabolik Lovers
Browse Diabolik Lovers on Amazon
---
3. Brothers Conflict (2013)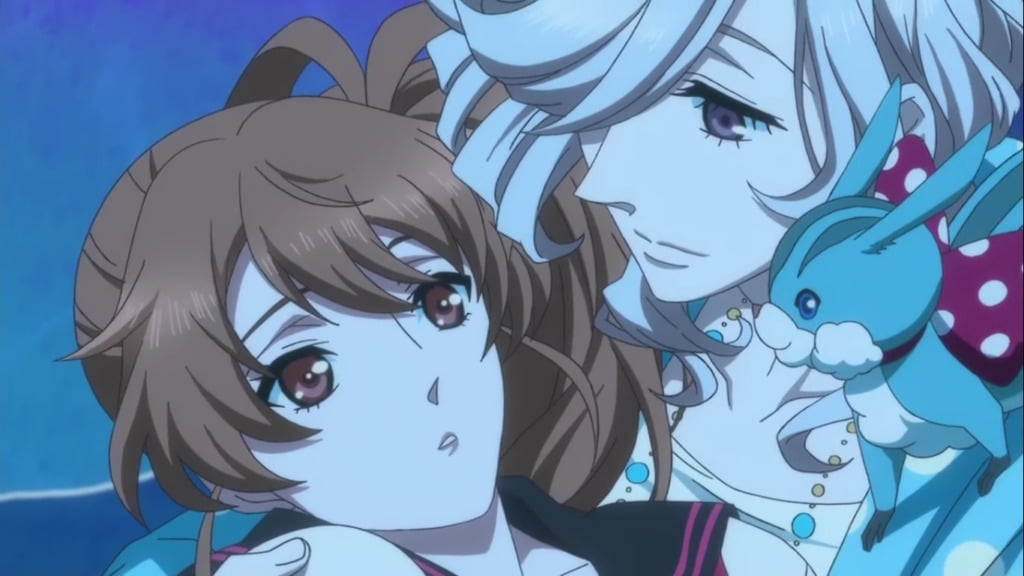 Genres: Harem, Romance, Shoujo
Episodes: 12
Similarities
Both are shoujo anime with a plot revolving around one sweet and kind female character surrounded by handsome guys.
Synopsis
The main heroine named Ema Hinata had used to be an only child until one day her life got turned upside down due to her single father marrying a new woman – she gains 13 step-brothers in the process.
To give the fresh married couple space, she moves in with her stepbrothers who all have unique looks and personalities, and whilst they are in the process of becoming family she realizes that it's not only sibling love that grows between them – they start falling in love with her. Who is going to win Ema's heart in the end?
Related: 7 Reverse Harem Anime Like Brothers Conflict
Expand Your Shoujo Collection with Brothers Conflict
---
2. Uta no☆Prince-sama♪ Maji Love 1000% (2013)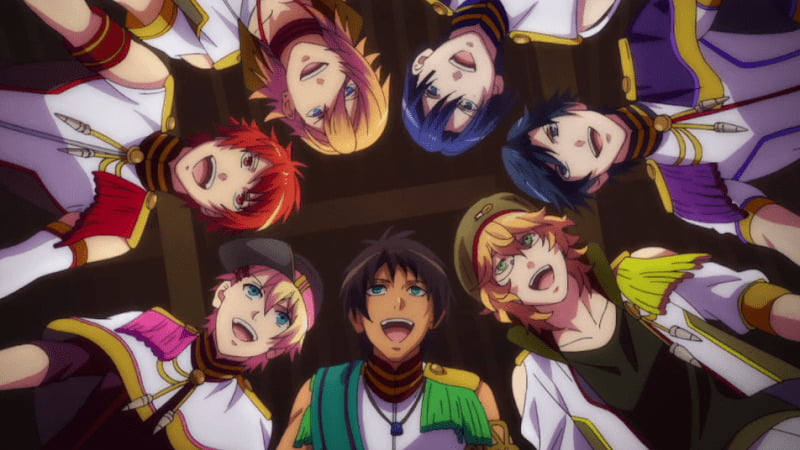 Genres: Reverse harem, Romance, Music, Comedy, School
Episodes: 13
Similarities
Haruka Nanami (Uta no Prince Sama) and Haruno Sayuri both attend prestigious schools. Haruka is aiming to become an idol/composer, while Haruno wants to become a  patisserie. They both become the love interest of their handsome classmates, who are supposed to be their competitors.
Synopsis
Haruka Nanami is an aspiring composer from the countryside hoping to get a chance to write music for her beloved idol, Hayato Ichinose. To fulfill this dream of hers she enrolls in Saotome Academy, a renowned vocational school for the performing arts.
Soon after arriving Haruka learns that the competition is stiff – the school has many amazing and talented future idols and composers. The events take a turn when she meets one fateful night a mysterious man standing in the moonlight and he seems like someone familiar.
Buy Uta no☆Prince-sama♪ Maji Love 1000% on DVD/ Blu-Ray on Amazon
---
1. Yume-iro Pâtissière (2009-2010)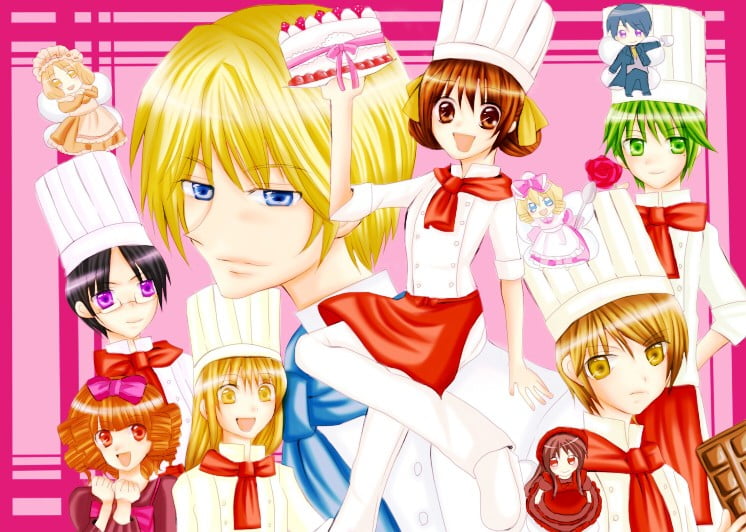 Genres: Kids, School, Shoujo
Episodes: 50
Similarities
Both anime feature an aspiring patissier who happens to be a cute girl surrounded by sweet princes at the school for confectioners.
Synopsis
Ichigo Amano is a clumsy 14-year old girl with no talent except for eating confections, particularly cookies.
When she runs into Henri Lucas, a renowned patissier, he instantly recognizes her spectacular tasting ability. He invites her to transfer to St. Marie Academy to become a patissier which she humbly accepts, and thus, an exciting journey begins.
Check out Yume-iro Pâtissière on Amazon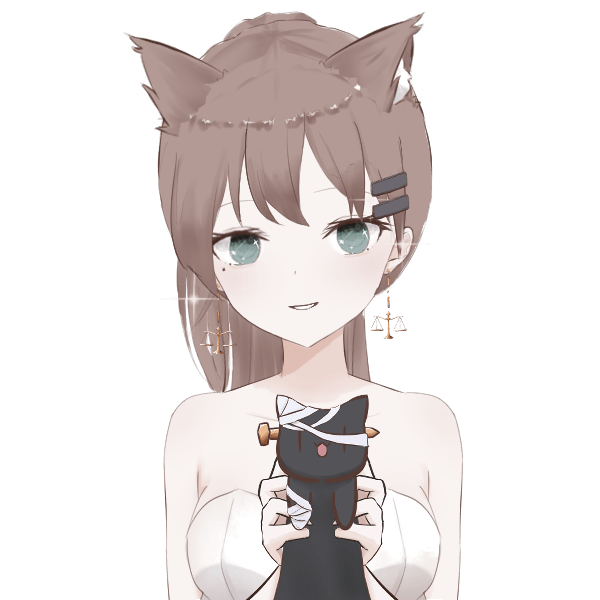 Hi, my name is Mia, and I am the founder of 9 Tailed Kitsune. I am a big fan of esports, games, and anime. When I was around 7 years old, Phantom Thief Jeanne sparked my fascination for anime, and it has never faded!