While many readers are used to my 'non-intimate' approach to topics, this article is going to be completely different. This is the first time after years I am piecing together an intimate article. And I really want it to be as subjective as it can be since this is something important to me.
You see, I rarely write too personal or introspective articles on 9 Tailed Kitsune. I am normally trying to be as objective as I can, often resorting to making top 10 lists and recommendations, many times based on users' favorites on sites like MAL, IMDB, or My Waifu List. This is 9 Tailed Kitsune's nature, it's supposed to be informative, entertaining, and somewhat objective so that everyone can enjoy their time here.
I admit that I am not the most extroverted person. I would define myself as a social introvert: I sometimes like to talk and hang out with a few close friends, otherwise, I spend time alone doing my own things, and the second part is equally important as the first one. They need to be balanced. I have trouble engaging with new people and becoming a part of the anime blogging community wasn't the easiest for me. I admit that I felt overwhelmed.
To be honest, constant interaction (like regularly liking and commenting on others' posts) exhausts me greatly, and even though I adore and frequently visit MANY anime blogs, I typically don't comment on their posts. Most of them don't even know that I read their content. I even disabled the Jetpack's liking feature on my blog because I felt some kind of uncomfortable pressure stemming from it. Now I feel a bit guilty. 😀
I am also not the best at reaching out to people and many times I end up feeling awkward. This was especially true when I was starting my own anime blog at the end of 2019. Since then, my blog has evolved, and now it's getting hundreds of thousands of views each month. But I don't want this to sound like I am bragging about it. I used it as an example to demonstrate that no matter how small you are in the beginning, with hard work and the right people, you can get REALLY far.
It's needless to say that I wouldn't get to this point without the help, encouragement, and inspiration I gained from certain people in the anime blogging community. Some of them might not even know how helpful they have been to me since I don't engage in conversation with them often. Nevertheless, they have influenced me as an anime blogger a lot. And for that, I am forever grateful to them.
The list below has no particular order, by the way!
Anime Motivation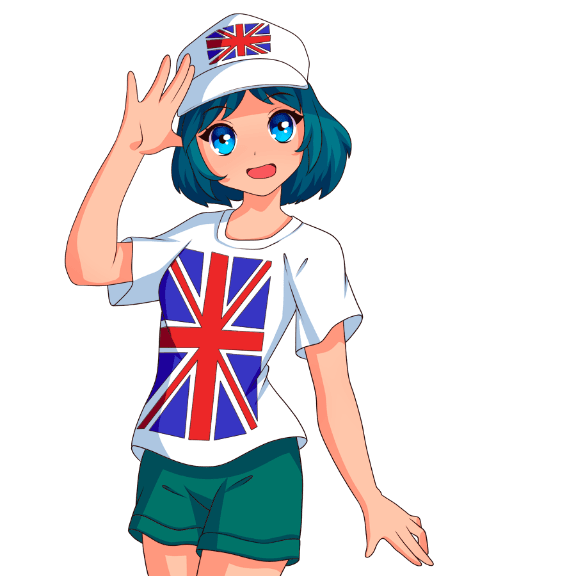 Before I created 9TK, I had done some research. Anime Motivation was among the first sites that showed up on Google and I utilized many of his tips about how to start an anime blog and what to focus on.
Theo, the owner of Anime Motivation, creates motivational anime content and covers everything from quotes through recommendations to controversial topics. He has a unique approach to things and makes it seem like writing articles is easy (I wish). 😀
While this all was very helpful and inspirational for me, it wasn't until earlier this year that I started typing with him regularly. This is because I had been scared to reach out before, probably because he has been among the biggest anime blogs for a long time and it made me feel weird to just casually type to him. I was pleasantly surprised to find out that he is a kind and genuine person and I value and respect him both as a blogger and as a person.
My Anime Go

My Anime Go has two talented authors, YumDeku & Gloria.
Their blog is all about anime—news, guides, reviews, recommendations, and even other anime-related stuff. The new design of their site is amazingly clean & they have improved so much in terms of SEO and writing. The content has always been great, and I have found various epic anime through their listicles over years.
YumDeku was among the first people I reached out to, I don't remember how exactly we met (I think it was through Irina's comments or some tag) and it just felt easy to talk to him. We have been on and off typing about everything, whether it's anime, blogging, or life. It's like we have this endless rant about blogging and ad practices going on as well, I find it hilarious!
Crow's World of Anime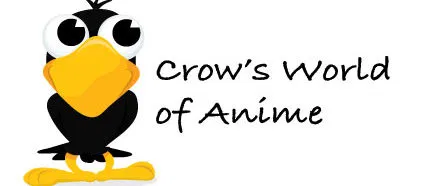 Crow's World of Anime focuses on reviews and editorials celebrating amazing moments in anime.
While I don't read reviews that often, when I do, I read only a handful of anime blogs that do them. One of them is his blog. And while the quality of his reviews can't be doubted, there are other reasons why I genuinely appreciate what he does.
Every week, he features 5 articles that caught his attention from a massive list of anime sites, official or unofficial domains, doesn't matter. He also keeps track of them and updates them regularly. I find this amazing because it truly helped me when I was new (and he probably doesn't even know this!), and it keeps helping small anibloggers.
I drink and watch anime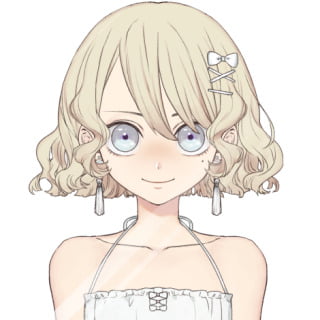 Irina from I drink and watch anime was also among the first anime bloggers I encountered. And you can literally chat about anime with her.
When I discovered her blog, I just thought: Wow, I want a nice blog like hers! And that cute anime avatar! Funny fact, when I found an article on her site about how to create one for free, I immediately headed over to Picrew and created it. I have always liked The Sims so customizing an anime avatar is a dream come true for me. By the way, 9 Tailed Kitsune has a freshly new anime avatar if you haven't noticed yet. It took me some hours to create all of her expressions, but I am loving the results by far. The credit for it goes to QTOINORI, so drop her a follow, she is an amazing artist!
But back to Irina. It has always felt like everything she writes is an engaging conversation with me. And I feel like this is her biggest talent (among many others). She feels like your friend even though you don't know her. There is some warm aura that comes from her writing. She is a natural for blogging.
Over years, I have drawn a lot of inspiration from her articles, and I actually don't get how she can keep a full-time job and still posts every single day. Sometimes even twice!
And while I don't talk to her often, she has influenced me greatly as an anime blogger.
P.S. Irina, I absolutely want to submit that guest post. I know it's taking me forever. 😀
Xenoshogun

Xenoshogun is an anime/gaming website that focuses mainly on the chronological orders of the anime & games but you can also find some hidden gems in his recommendations.
While he doesn't publish a lot of new content nowadays, he was also among the first anibloggers I interacted with. He helped me a lot with affiliate links & figuring out how to implement them when I was new to blogging. He also calmed me down when I was stressed out about it, and for that, I am very thankful!
To give this oddly intimate list some conclusion, I must confess that being a part of the anime blogging community feels awesome. And if you ever start an anime blog, you will most likely feel the same!