Just when you thought summer couldn't get any better, prepare to be blown away by the upcoming anime in July 2022!
The anime airing in July 2022 has it all: isekai, romance, harem, action, shounen, and even childcare! There are new seasons of some of the most popular anime as well as entirely new anime titles, and I am confident that you will be able to find something to suit your tastes.
Grab some fruit-laden cold beverage, and while you are sipping it, enjoy this list of the upcoming July 2022 anime!
15. The Yakuza's Guide to Babysitting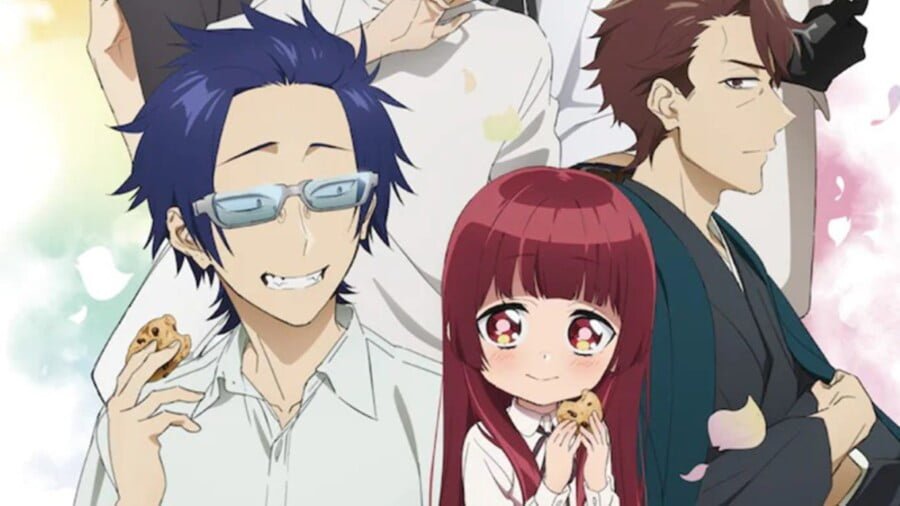 Airdate: July 7, 2022 to ?
Tooru Kirishima is the Sakuragi crime family's right-hand guy. The employment provides him with the perfect excuse to indulge his aggressive tendencies, earning him the moniker "the Demon of Sakuragi." Nothing seems to be able to stop him from being ruthless.
That is, until one day when Tooru's boss assigns him a responsibility he has never had before—babysitting his child!
14. Engage Kiss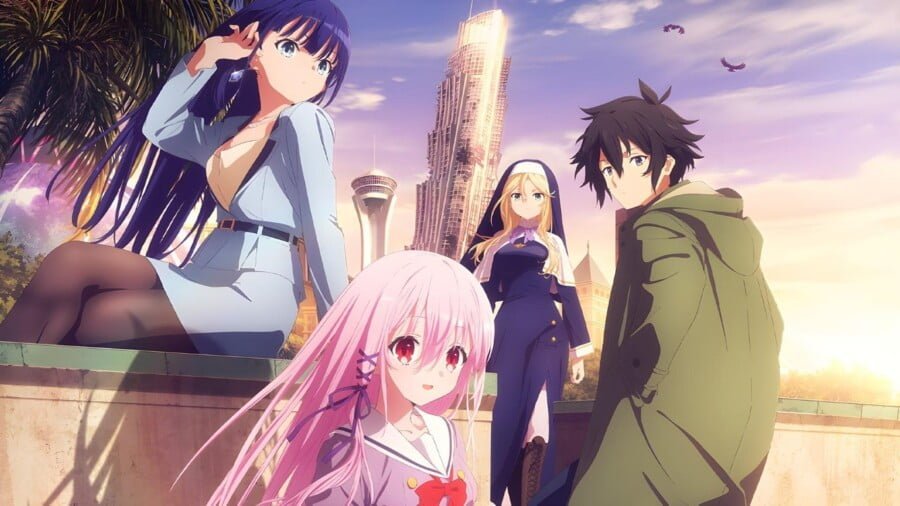 Airdate: July 3, 2022 to ?
The discovery of new energy resources led to the creation of Baylon City, a mega-floating city. There is a small business managed by a young man named Shu. He has a tough life as a result of his daily spending sprees, which he struggles to control.
Kisara, a girl who is concerned about Shu, pays him visits at his business and at his home. She goes to Baylon City High School and handles everything from office work to household tasks.
Ayano, a senior employee of Shu's former company and his ex-lover, looks after him as well.
On an artificial island in the Pacific Ocean, a slapstick love comedy about three individuals with slightly bizarre relationships is about to start!
(Source: Official Synopsis, 9 Tailed Kitsune Edit)
13. Vermeil in Gold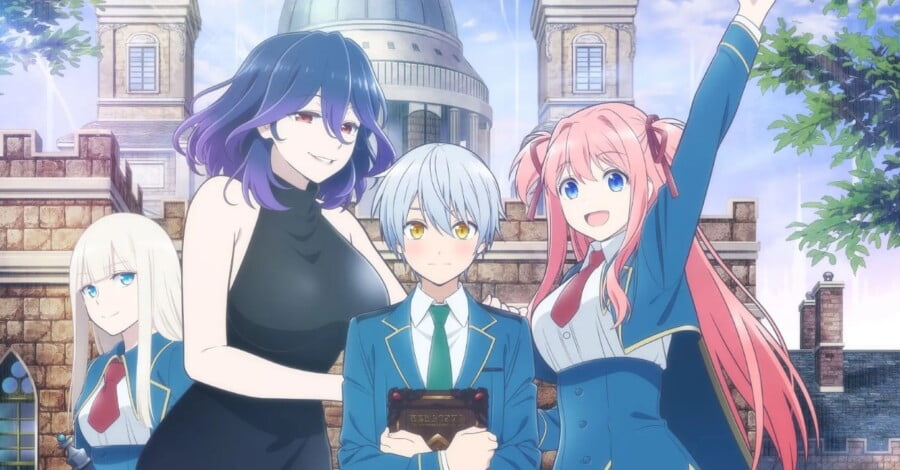 Airdate: July 5, 2022 to ?
I'm a sucker for attractive vampires. Vermeil is unquestionably one of them.
Alto Goldfield, a student at a magical academy who aspires to be a master of all magic, is the protagonist of the series. When he is on the edge of failing a summoning magic class and facing a year's suspension, he comes across an old summoning grimoire. He inscribes a magic circle in accordance with its instructions, and as a result, he summons a formidable demon named Vermeil, who has been sealed for a long time and makes her his familiar.
The sensuous Vermeil, on the other hand, wants magical energy from Alto on occasion, which she claims by kissing him passionately.
12. A Harem in a Fantasy World Labyrinth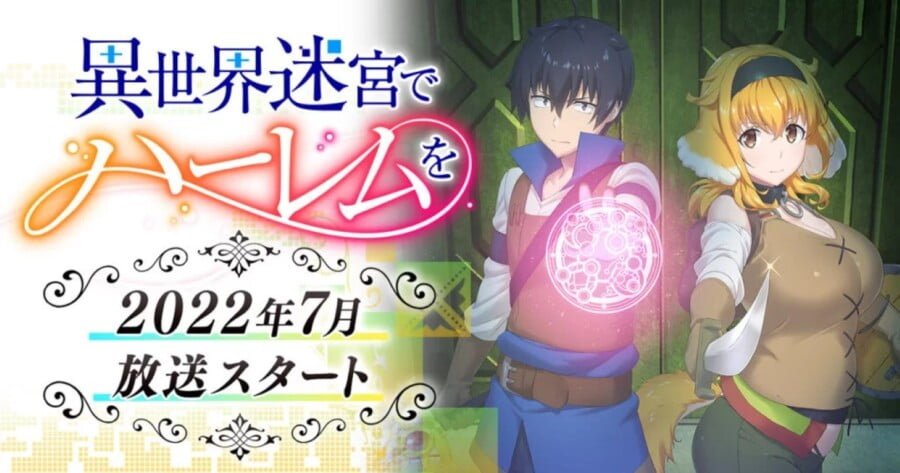 Airdate: July 9, 2022 to ?
We couldn't call this a list without having some trashy harem isekai there, right?
The MC is unsuccessful in life, and while he one day casually browses the Internet, he stumbles across a strange website where you can create your character, including the skills and abilities. After the completion of his character, he is transported to a game-like fantasy realm as a powerful man capable of claiming idol-level women!
11. Shadows House 2nd Season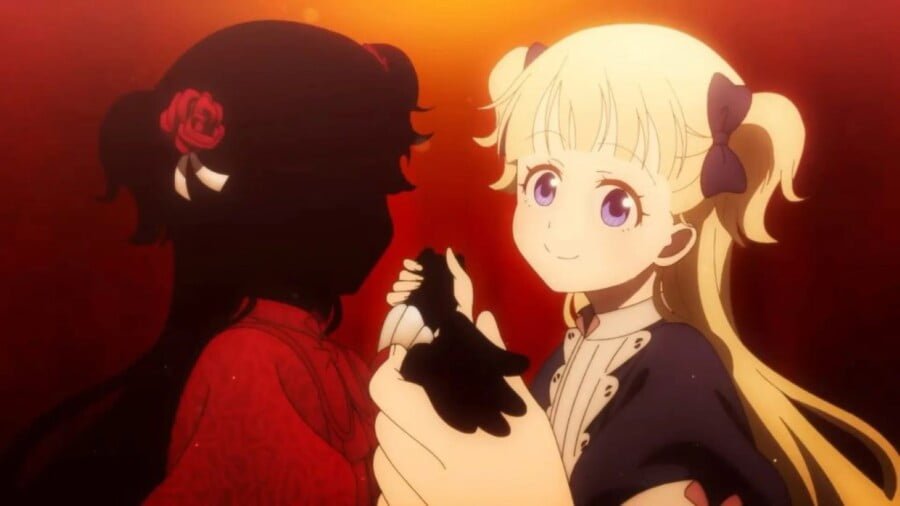 Airdate: July 9, 2022 to ?
The 2nd season of Shadows House. This series has piqued my interest, and I've been meaning to watch it for a while, so I'll most likely catch up before the second season premieres.
Shadows House is a mysterious and eerie show about a noble family of shadows that use living dolls to act like their face and their physical form.
10. My Isekai Life: I Gained a Second Character Class and Became the Strongest Sage in the World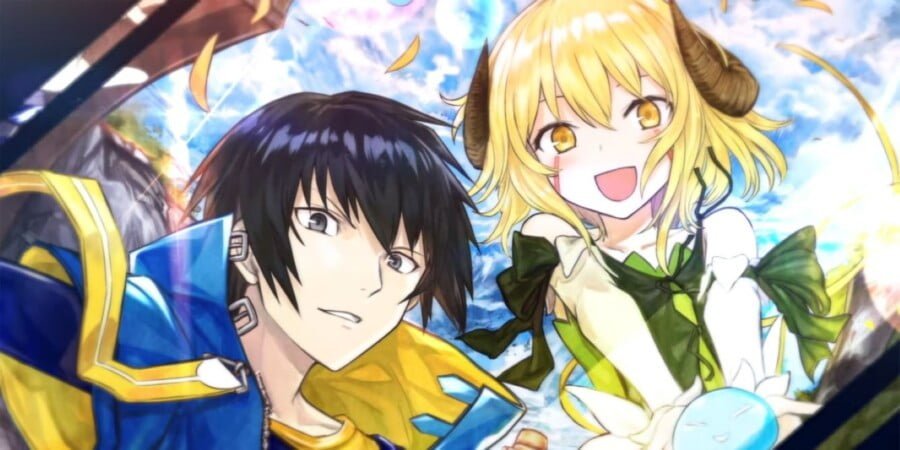 Airdate: July 4, 2022 to ?
As an avid isekai fan, I am overjoyed to learn that we are getting another isekai series this July 2022.
If you like the overused trope of the isekai'd MC becoming extraordinarily OP thanks to some generic (and dumb) reason, you should give it a go.
The MC of this show ends up isekai'd to a fantasy world where he works as a Monster Tamer. This profession makes it challenging to become an adventurer, but luckily for him, he meets some slimes who make him learn magic and he also becomes a Sage.
In conclusion, he becomes unrivaled in the new world!
9. My Stepsister is My Ex-Girlfriend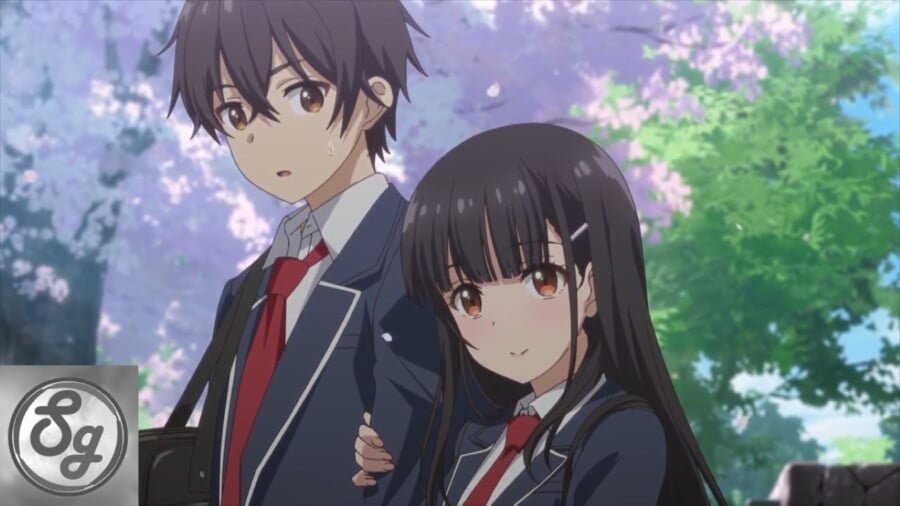 Airdate: July 6, 2022 to ?
I have this feeling that this show will become a controversial one once it airs, but let's see.
The titular sums it up quite neatly, a couple who had broken up ultimately ended up living together under the same roof after their parents remarried!
8. When Will Ayumu Make His Move?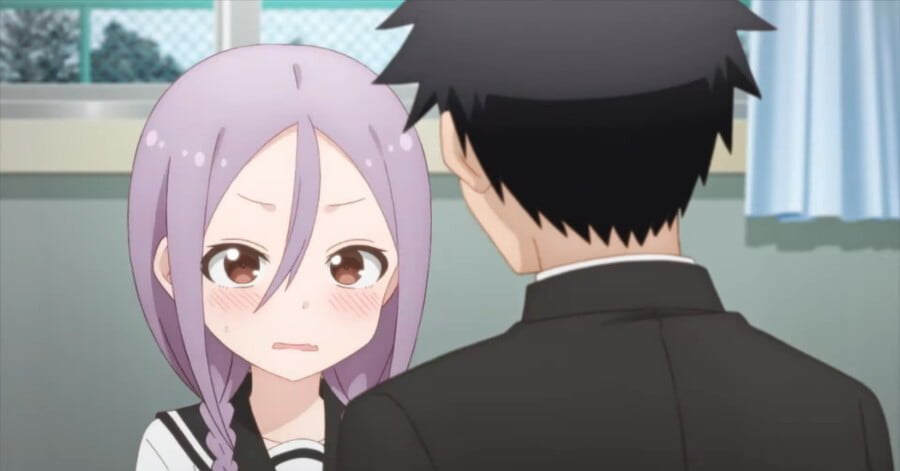 Airdate: July 8, 2022 to ?
It was about time that something entirely new and wholesome showed up! And it seems that it gives off similar vibes as Aharen-san wa Hakarenai.
This fluffy series revolves around two members of a shogi school club. Urushi Yaotome is the president and master of shogi, and Ayumu Tanaka, a freshman, is her new playing partner. Although Ayumu has feelings for Urushi, he holds off confessing until he has defeated her in a game of shogi. Sadly, that is still a long way off!
7. Classroom of the Elite 2nd Season
Airdate: July 4, 2022 to ?
It has been 5 years since Classroom of the Elite S1 aired, and we are finally getting a 2nd season!
Kiyotaka Ayanokouji is an ordinary guy who does not stand out. But only because he likes it that way. He is, in fact, highly intelligent, and he flexes his intelligence in the shadows. While he isn't exactly lazy, he is usually bored, which may give the impression that he is.
He gets the bare minimum mark to pass because he is in a school where students are judged primarily on their exam scores. He keeps his grades in check and stays in class D, which is reserved for the school's worst students. But why would he do something like that? What exactly is Ayanokouji's identity? You'll find the answers if you watch the anime!
6. Call of the Night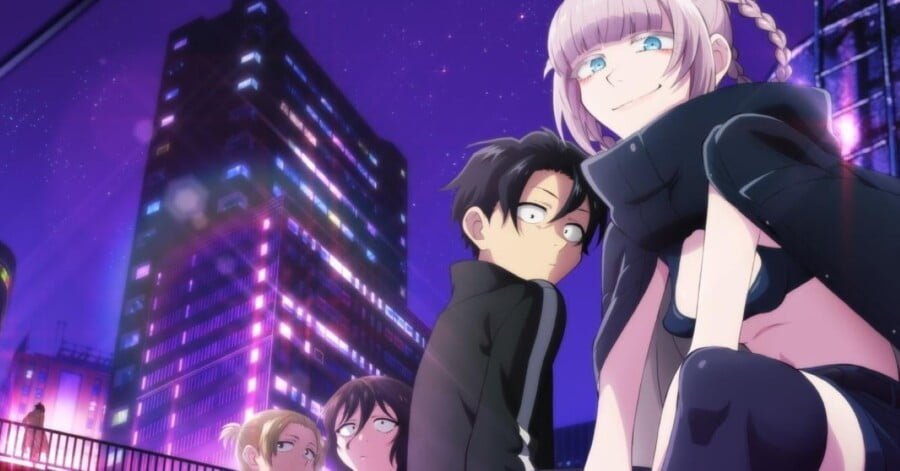 Airdate: July 8, 2022 to ?
Call of the Night is one of the most popular new anime on this list of upcoming anime in July 2022. Because it's a romance/vampire series, you can be sure it'll be amusing to watch!
The MC, Ko Yamori, stops going to school and starts wandering the streets at night, unable to sleep or find true satisfaction in his daily existence. He meets a vampire named Nazuna Nanakusa, who shows Ko the delights of being a nightwalker. As a result, Ko desires to be a vampire as well, but he must first fall in love with her in order to achieve his aim.
5. DanMachi 4th Season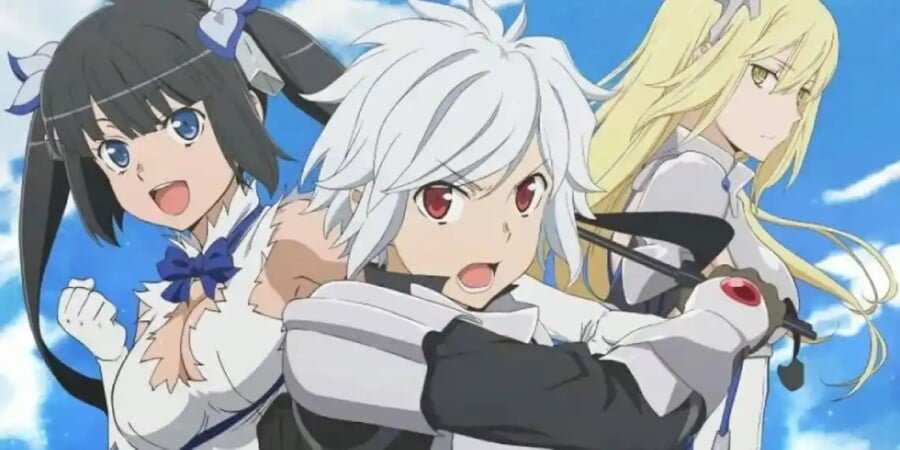 Airdate: July 23, 2022 to ?
DanMachi, a similar fantasy anime series to Sword Art Online, got also blessed with another season!
The show tells the story of Bell Cranel, a youthful adventurer who works under the goddess Hestia. He works tirelessly every day as the sole member of Hestia Familia, battling diverse creatures in dungeons in order to better himself as much as possible and become the greatest adventurer in the land.
4. Made in Abyss: The Golden City of the Scorching Sun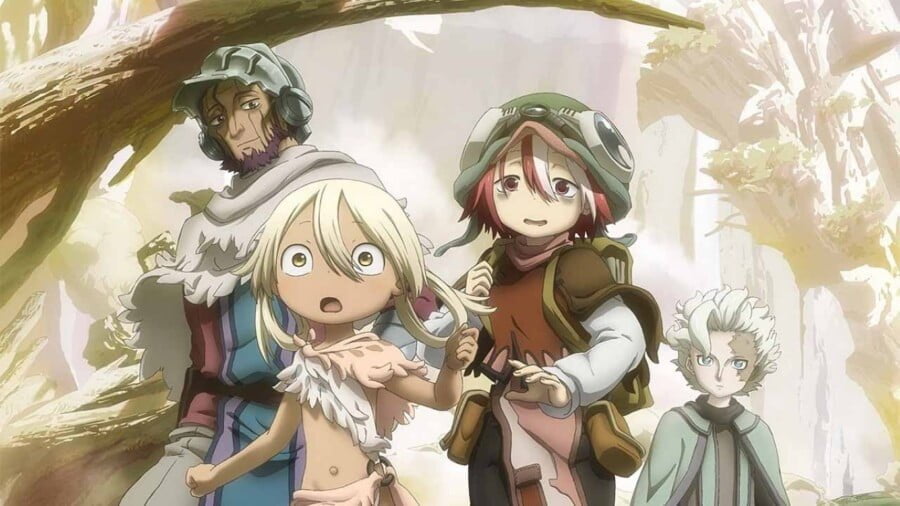 Airdate: July 6, 2022 to ?
The 2nd season of Made in Abyss.
Riko is the daughter of a famous Diver Lyza. Divers are very brave individuals who dive into The Abyss—a gaping chasm stretching down into the depths of the earth, filled with mysterious creatures and relics from a time long past, facing dangers and physical and mental deterioration as they descend and ascend. She is determined to find her mother and works in the upper layers of the Abyss even though she is only a child.
When Riko discovers a humanoid robot in the Abyss on an apparently routine day, everything changes. Riko and the robot, now named Reg, hit it off right away and resolve to sneak out and descend into the Abyss' deeper layers in an attempt to discover the harsh truth.
3. Overlord IV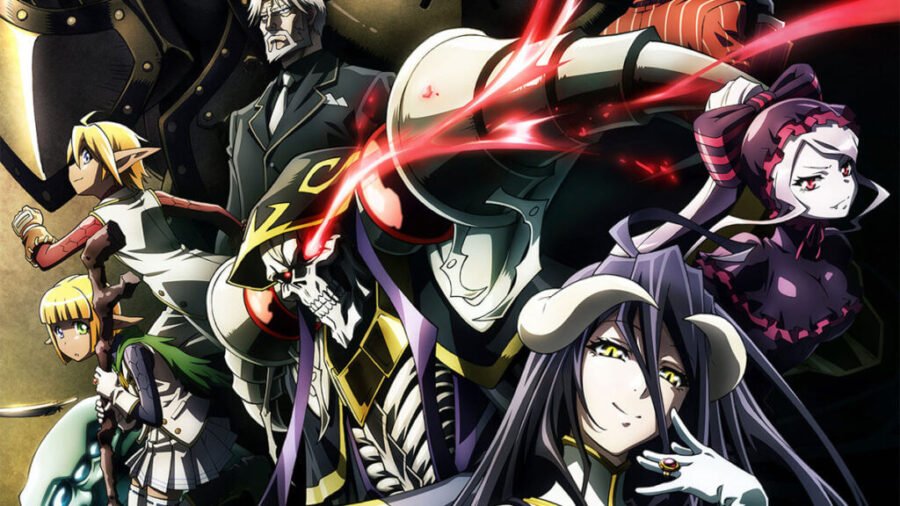 Airdate: July 5, 2022 to ?
Fans of the popular game isekai will be ecstatic to learn that Overlord will get a fourth season in July 2022!
Overlord follows Momonga, a guy who becomes trapped in the Yggdrasil virtual reality game. With all NPCs suddenly developing personalities on their own, it's now up to him to conquer this new world!
2. Rent-a-Girlfriend 2nd Season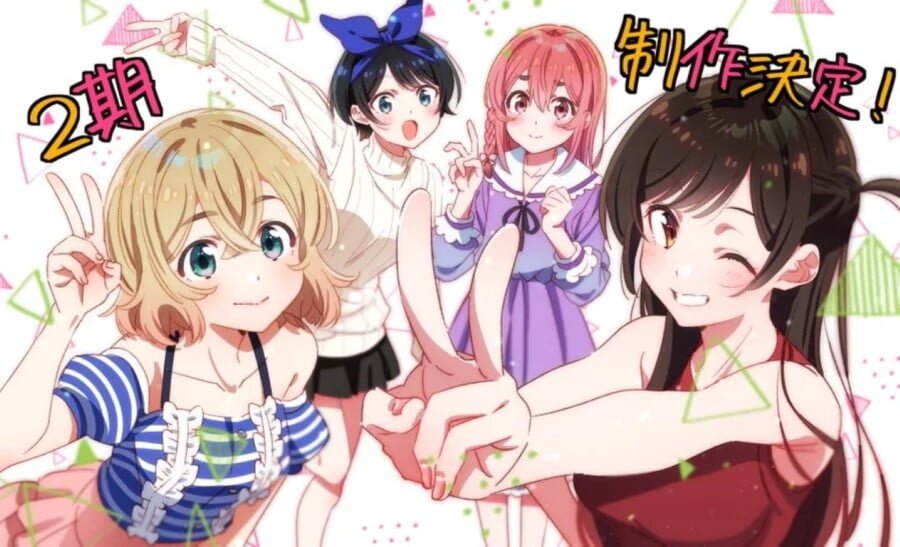 Airdate: July 2, 2022 to ?
Rent-a-Girlfriend is a popular harem anime featuring a male protagonist with no redeeming qualities. Well, at least it has many quirky and beautiful girls.
The series follows Kazuya Kinoshita, a college student who is dumped by his girlfriend and attempts to rent a girlfriend via a mobile app.
Chizuru Mizuhara, the rental girlfriend, appears to be flawless. She does have good looks, a pleasant personality, and makes a great first impression.
Kazuya reads Chizuru's reviews after the date is over and sees that they are conflicting. He begins to suspect that she is simply interested in playing with men's hearts, and he gives her a low rating on her profile.
Chizuru soon shows her real nature, which is sarcastic and volatile, in stark contrast to her first impression. During the confrontational meetup, Kazuya receives word of his grandmother's fall and he takes Chizuru to the hospital with him.
Although the collapse is not serious, Kazuya's grandmother is overjoyed that he is in a committed relationship with such a lovely woman. Because they are unable to tell her the true nature of their relationship, they are "forced" to act as a genuine couple.
1. The Devil is a Part-Timer! Season 2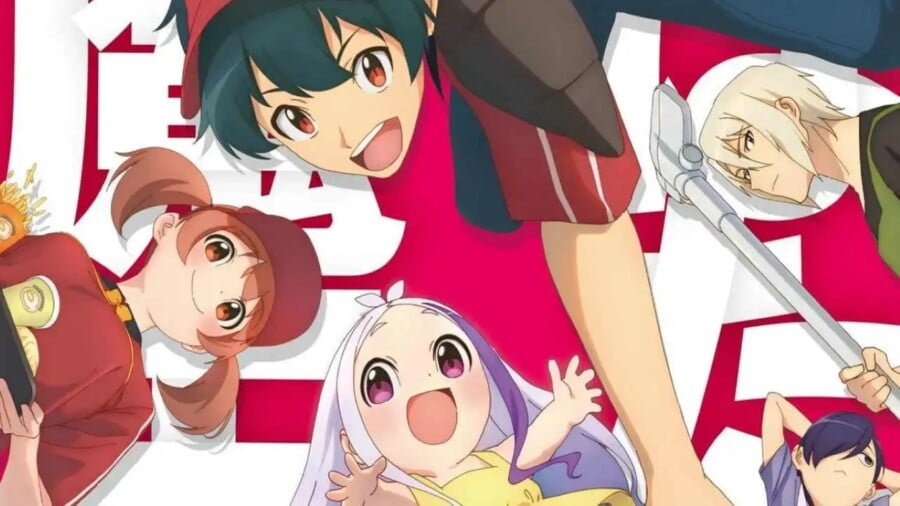 Airdate: July 14, 2022 to ?
Quirky and fun, The Devil is a Part-Timer! is finally receiving a new season!
The MC of this anime is Satan. He somehow ends up transported to modern-day Tokyo where he starts a part-time job in a fast-food restaurant!
---
Source(s): MAL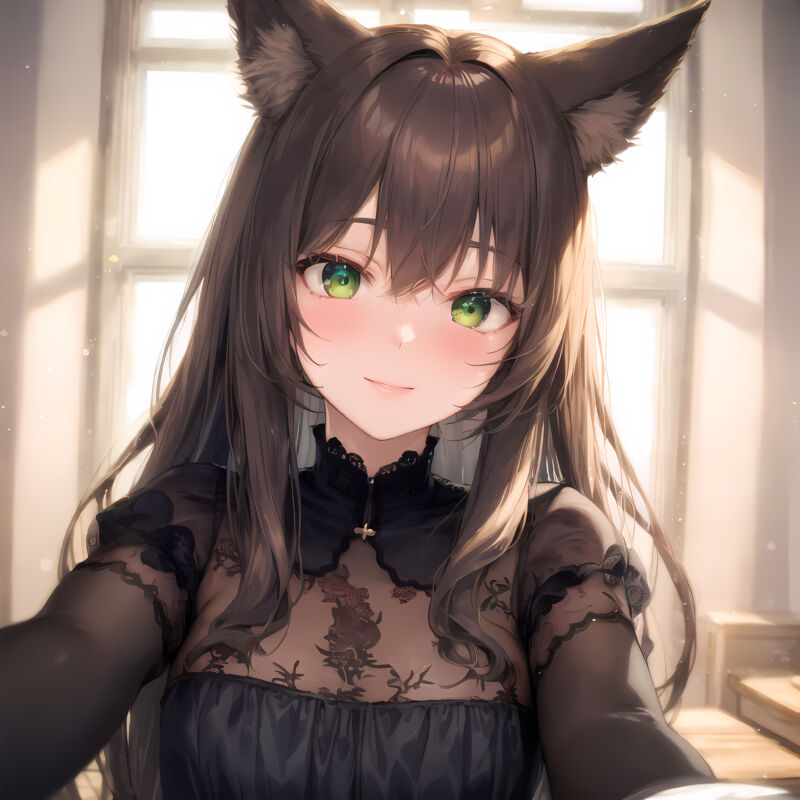 BEFORE YOU GO...
Thanks for reading my article!
If you enjoyed it, please consider supporting me on Patreon. As a Patron, you'll gain access to exclusive perks like stunning AI artworks that are not shared anywhere else, personalized AI-generated art pieces, and the ability to shape the future of this blog by suggesting topics you'd like me to cover.
Your support means everything to me and enables me to keep creating content that I'm passionate about. ✨

Also, you're welcome to join our 9 Tailed Kitsune Anime Discord community. We'd love to have you there! 🙌