Disclaimer: This post contains affiliate links. If you use these links to buy something, I may earn a small commission, without any extra cost to you. As an Amazon Associate, I earn from qualifying purchases. Thank you!
My Stepmom's Daughter Is My Ex is a rom-com anime that premiered in July 2022. It has more than 84k members on MAL.
The titular sums it up quite neatly, a couple who had broken up ultimately ended up living together under the same roof after their parents remarried!
Romantic comedies are one of my favorite anime genres. Even better if they take place in high school.
The art and aesthetics of the anime, as well as the interactions and denial of romantic feelings between both the characters, are by far my favorite parts of the series. It seems somewhat genuine and realistic and I hope it stays that way.
The MCs have my support, and I'm hoping they can find a way to overcome their traumatic history and be upfront with their feelings.
Here are 10 anime like My Stepmom's Daughter Is My Ex!
---
10. Masamune-kun's Revenge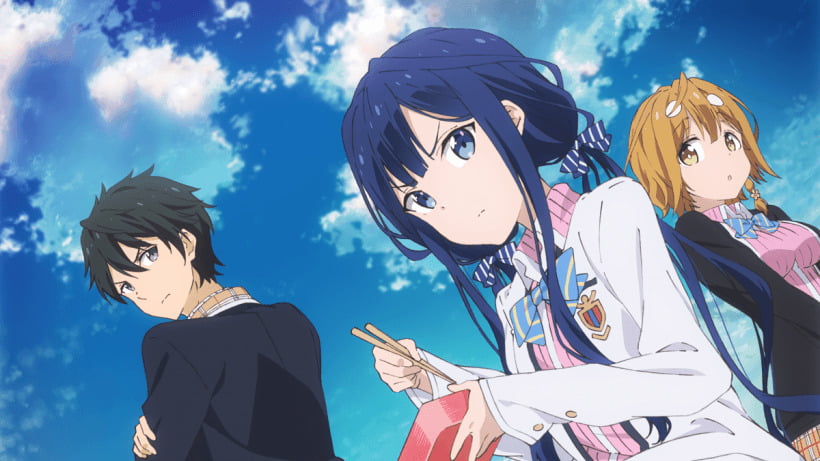 This is another school rom-com anime where the past "haunts" the characters even in the present day, just like in My Stepmom's Daughter Is My Ex.
Masamune-kun's Revenge tells the tale of a tortured fat child, Masamune Makabe, who grows up to be an absolute stunner, and swears to exact revenge on the girl who made his childhood hell by breaking her heart in high school.
---
9. A Couple of Cuckoos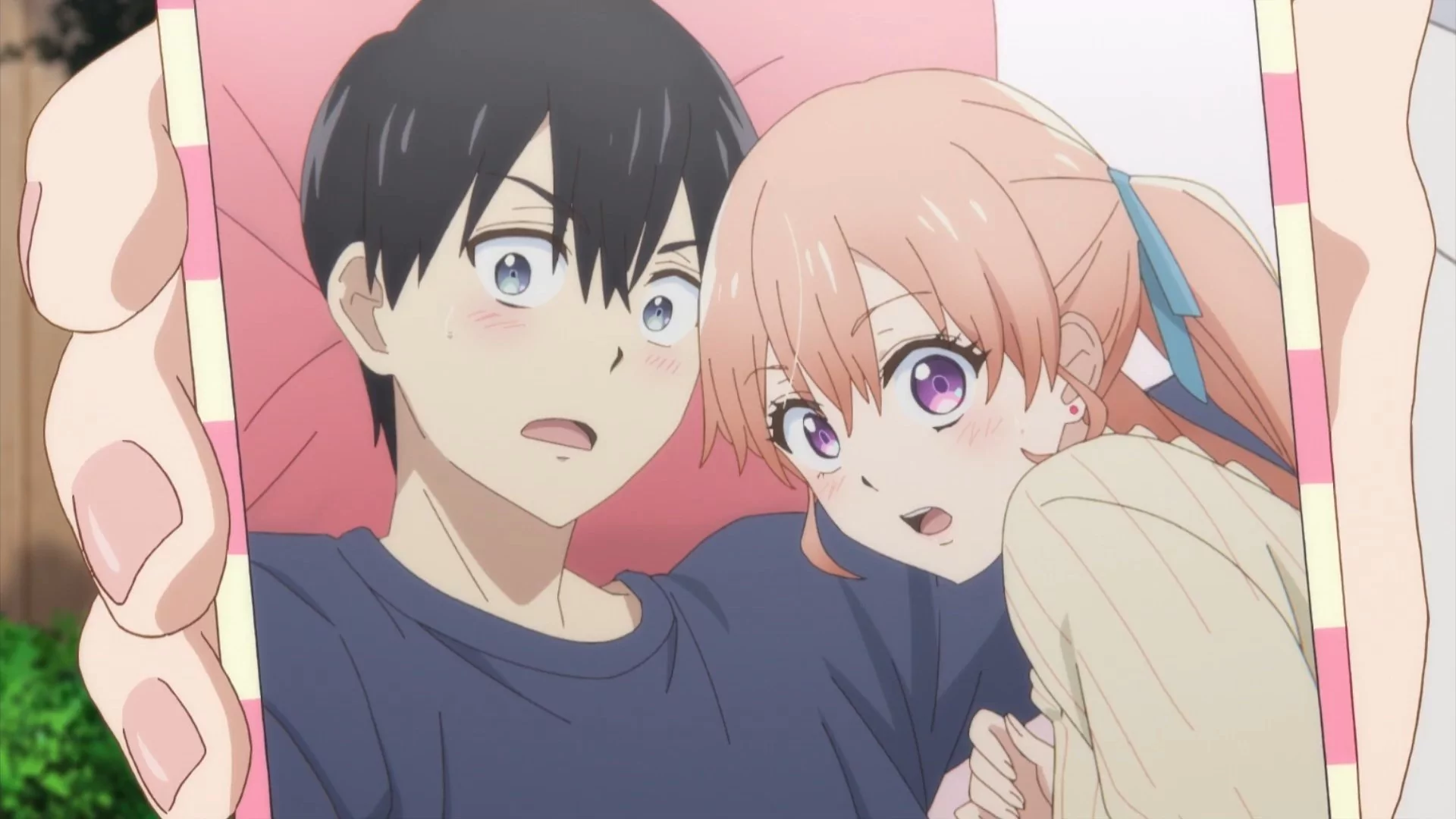 A Couple of Cuckoos is a 24-episode harem series that premiered in April 2022. To understand the similarities, it's easier if you first read the plot synopsis below.
The MC is a 16-year-old Nagi Umino who discovers that he was adopted. On the way to his first meeting with his biological family, he meets a social media influencer Erika Amano escaping from an arranged marriage.
The two later discover that their parents accidentally switched them at birth and are now arranging their marriage to each other!
Although the couple in A Couple of Cuckoos are not biologically related or step-siblings, peculiar circumstances cause them to live under the same roof because of their parents. This is a clear parallel to the living situation of the MCs in My Stepmom's Daughter Is My Ex. This results in bonding as they spend tons of time together platonically.
---
8. Don't Toy with Me, Miss Nagatoro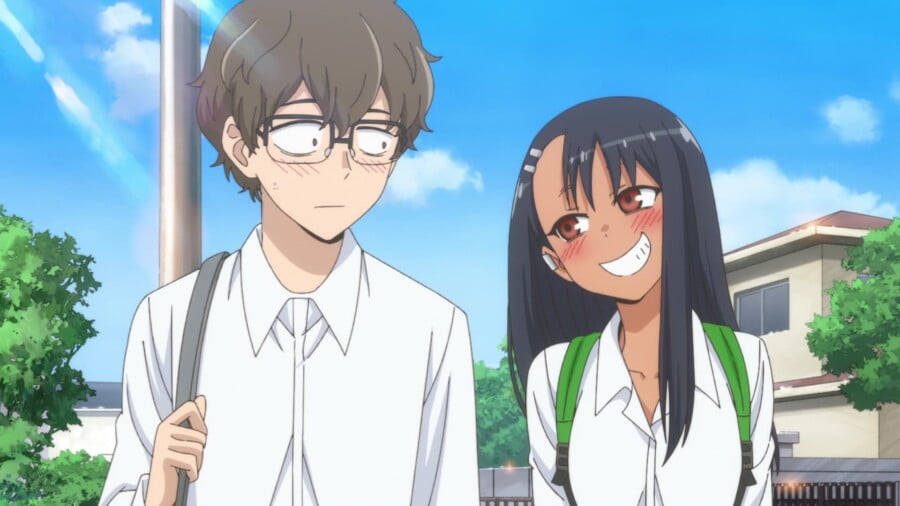 Perhaps the most famous teasing anime to date is no other than Don't Toy with Me, Miss Nagatoro. And it's another anime like My Stepmom's Daughter Is My Ex!
In this anime, a shy, introverted high schooler gets constantly teased by a girl he recently met. While this teasing might seem like torture at first, she actually has a crush on him!
What makes both anime so similar is the bashful reactions of the respective MCs as they tease each other in various ways. It's clear that they are attracted to each other, which makes it adorable.
---
7. My Dress-up Darling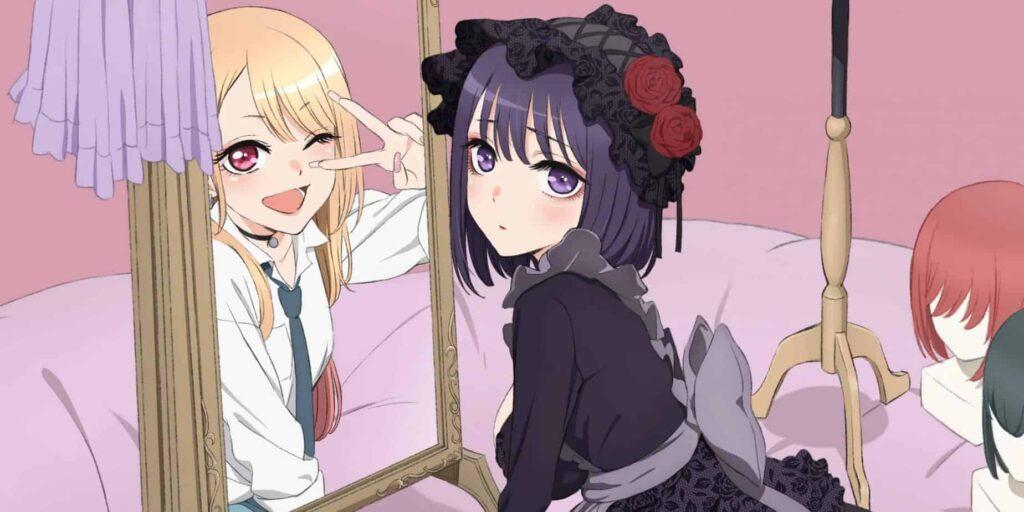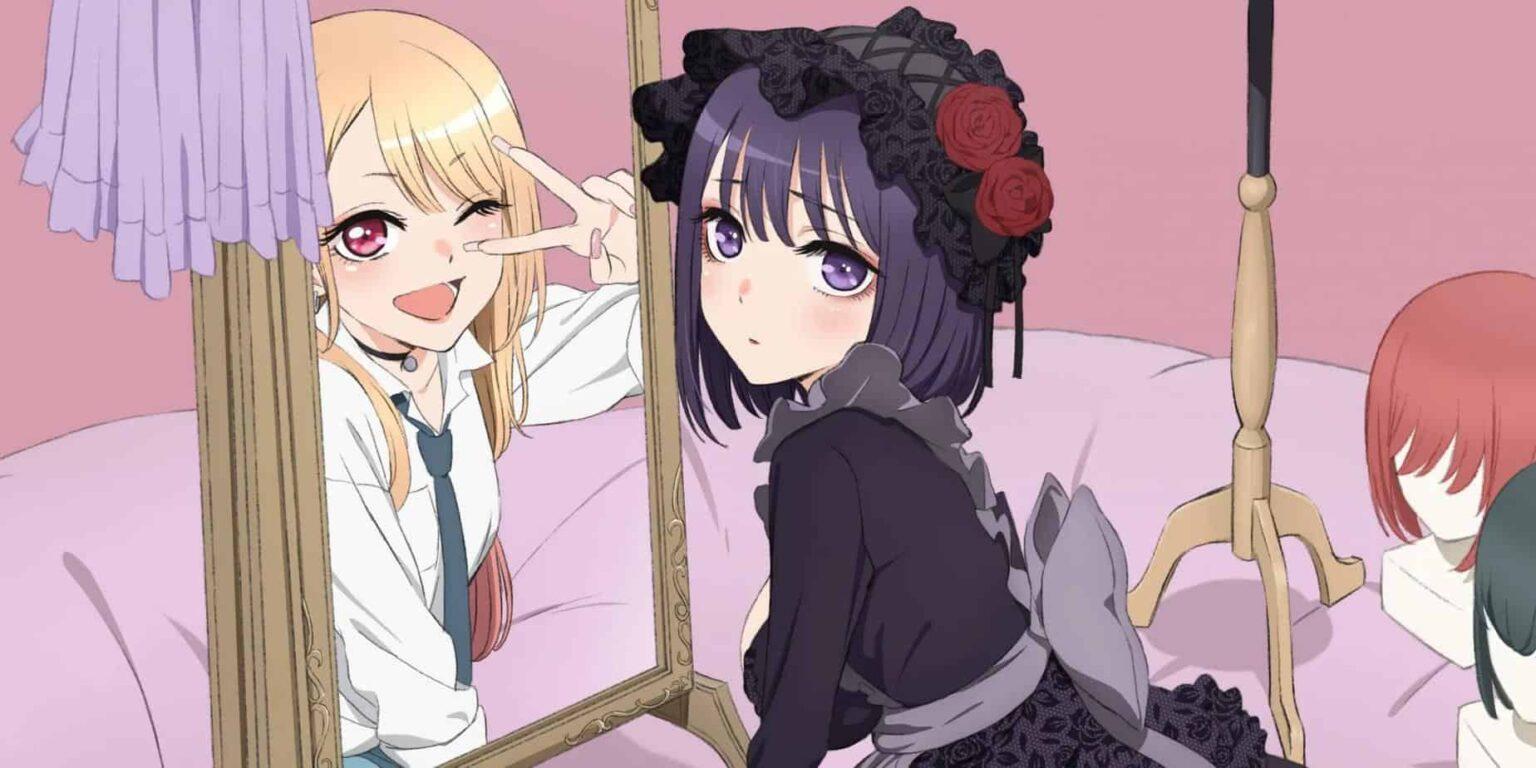 Don't miss out on My Dress-up Darling if you are an avid fan of wholesome high-school romcoms, you would regret it.
Gojou likes dolls. He spends his days at home working on traditional Japanese-style figurines, not bothering to make friends because he believes that his uncanny hobby would be a source of disdain.
Oddly enough, he gets roped into the cosplay world when his beautiful girl classmate, Kitagawa, learns about his sewing skills and asks him to help her with her cosplay hobby.
Anyhow, the intriguing interactions between the characters make both anime shows fun to watch.
In both cases, I was rooting for the characters and anxiously awaited the next episode!
---
6. His and Her Circumstances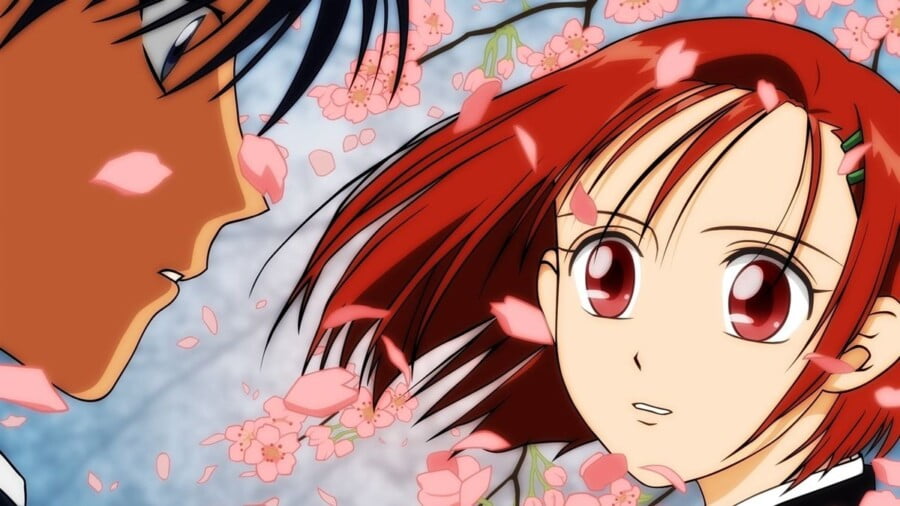 Perhaps you love the never-ending teasing and sexual tension between the MCs in My Stepmom's Daughter Is My Ex. If that's the case, you should watch an older gem called His and Her Circumstances.
Yukino Miyazawa, although just a freshman in high school, appears to have it all: excellent grades, good looks, and popularity. She puts a lot of effort into keeping up her academic excellence and athletic physique, yet she still comes in second place to her fiercest adversary and classmate, Soichiro Arima. Additionally, she is not at all the person she presents herself as in school. In reality, it's all an act.
Yukino's life is about to become completely upside down because Soichiro will accidentally discover her secret.
---
5. Maid Sama!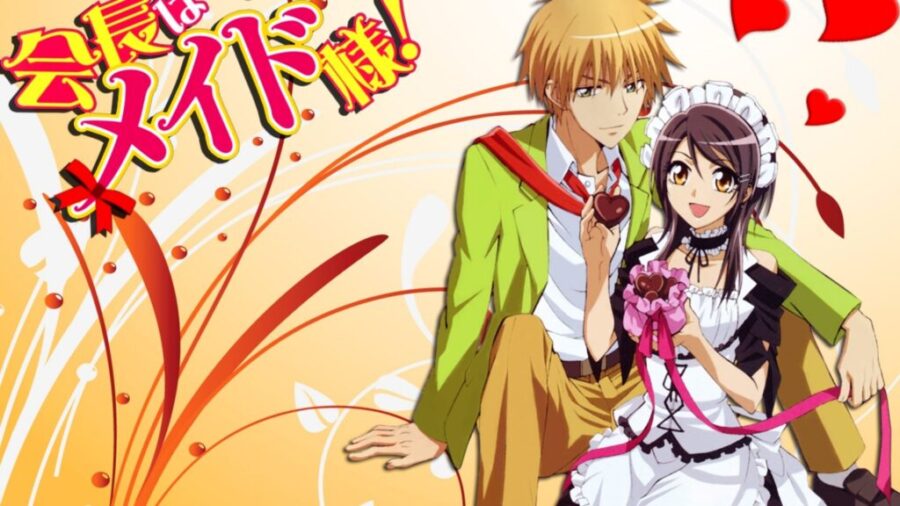 For fans who love the high-school setting of My Stepmom's Daughter Is My Ex which blends romance and romance, Maid-Sama! is an obvious pick.
The heroine is a high school girl whose life gets turned upside down after a few of her classmates visit the maid café where she secretly works part-time.
---
4. Higehiro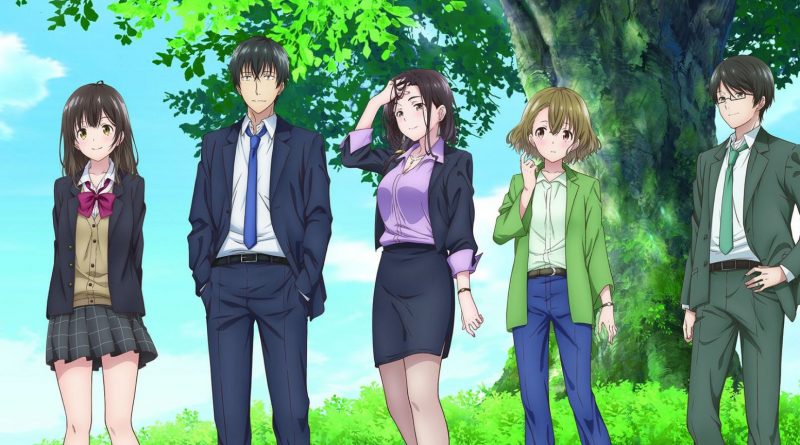 When I first saw Irido Yume, I thought she looks strikingly similar to Sayu Ogiwara from Higehiro.
If you enjoy the taboo relationship element and entertaining character interactions, Higehiro is an older, more dramatic sister of Stepmom's Daughter Is My Ex.
Higehiro's storyline can be summarized as follows:
A 26-year-old salaryman runs upon a teenage girl sitting on the sidewalk on his way home after drinking his woes away. She proposes that if he allows her to stay at his house, he can do her, smiling. To her surprise, instead of taking advantage of her, he allows her to sleep at his place for free.
And so, for both, an odd living arrangement begins.
---
3. Horimiya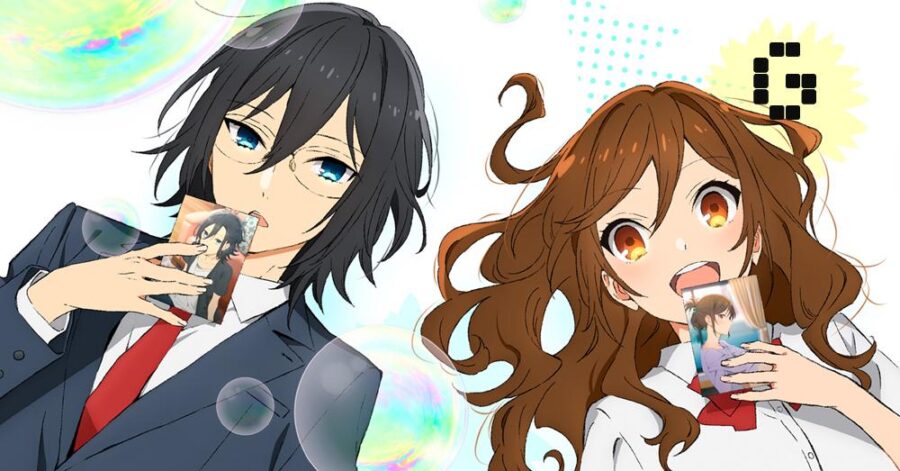 Horimiya tells the story of two high school classmates who keep their real personalities secret from their classmates but happen to meet unexpectedly outside of school, revealing their real selves by accident.
After this encounter, an unlikely friendship forms.
Fans of My Stepmom's Daughter Is My Ex are sure to appreciate the hidden nature of the main characters' personalities and the great comedy it offers.
---
2. Domestic Girlfriend

Natsuo Fujii is head over heels in love with Hina, his stunning teacher. In an effort to move on, he decides to accept a mixer invite. Rui Tachibana, a strange girl he meets there, asks him to leave discreetly. Frustrated that his love for Hina will not result in anything, he bids his virginity farewell that day.
The following day, Natsuo's father informs him that he wants to remarry and that his potential spouse will visit their home that evening. When the door opens, it is revealed that Rui is Hina's younger sister and that both of them are the daughters of Tsukiko Tachibana, the woman his father intends to wed!
While Domestic Girlfriend is way more trashy, it has some similar traits, such as dealing with taboo step-sibling love, lust, and problems that ensue from hiding it from everyone.
---
1. Kaguya-sama: Love is War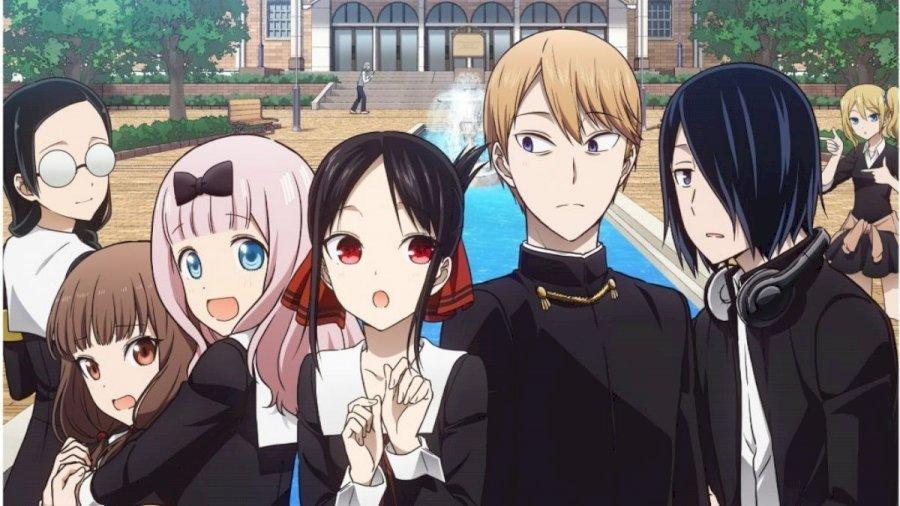 Are you longing for an anime with mind games, high stakes, prideful main characters, and an entertaining setting? Then Kaguya-sama will certainly satisfy you as it's extremely similar to My Stepmom's Daughter Is My Ex in these aspects.
In this series, two top-ranked student council representatives, Miyuki Shirogane and Kaguya Shinomiya are both highly respected by their peers for their grades and elegance.
This duo could be easily considered a perfect couple, but even though they have developed feelings for each other they are also both determined to manipulate the other party to confess their feelings first and win the love war they have started!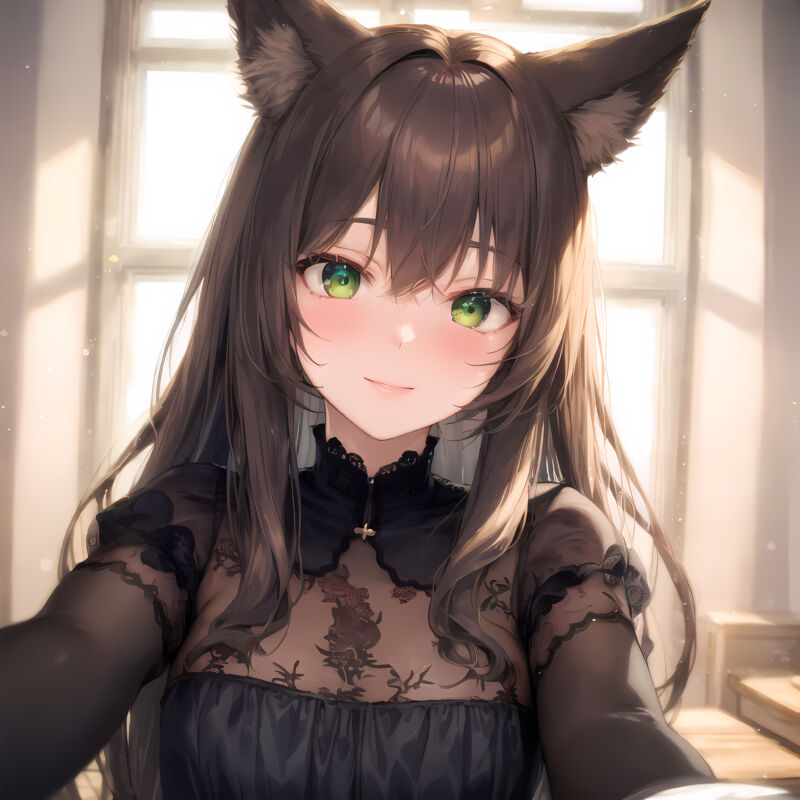 BEFORE YOU GO...
Thanks for reading my article!
If you enjoyed it, please consider supporting me on Patreon. As a Patron, you'll gain access to exclusive perks like stunning AI artworks that are not shared anywhere else, personalized AI-generated art pieces, and the ability to shape the future of this blog by suggesting topics you'd like me to cover.
Your support means everything to me and enables me to keep creating content that I'm passionate about. ✨

Also, you're welcome to join our 9 Tailed Kitsune Anime Discord community. We'd love to have you there! 🙌