10 Best School Anime (Ranked By MyAnimeList)
Disclaimer: This post contains affiliate links. If you use these links to buy something, I may earn a small commission, without any extra cost to you. As an Amazon Associate, I earn from qualifying purchases. Thank you!
With this one, there is no wiggle room. School is unquestionably one of the most popular anime genres, with popularity comparable to shounen, slice of life, and romance. That's hardly surprising, given that school is a suitable genre to mix with the most popular big genres, such as the ones stated above.
I compiled a comprehensive list of the top school anime using the MAL database of user ratings. I chose one anime from the category with the most members (basically popularity) and one from the category with the best rating, and so on.
*cover picture by Zerg 
These are the 10 Best School Anime (Ranked By MyAnimeList).
---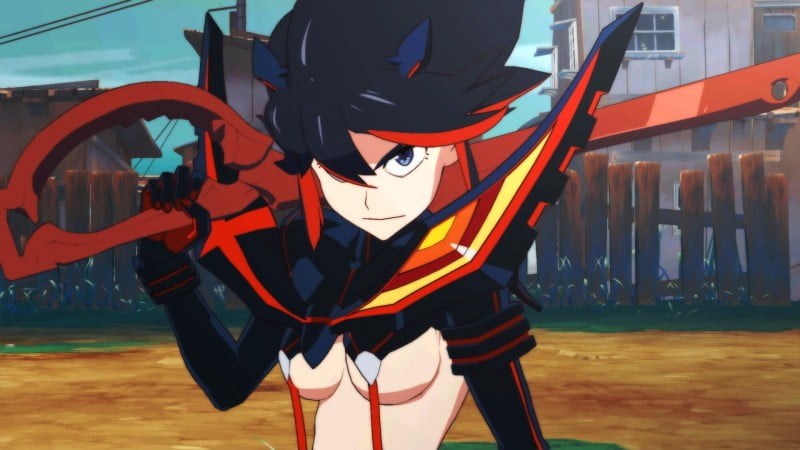 Genres: Action, Comedy, Super Power, Ecchi, School
Episodes: 24
Synopsis
A young girl arrives at a school of superhumans to find out the truth behind her father's murder.
What people love about it
If you haven't heard of the overhyped Kill La Kill, raise your hand. If you've been watching anime for more than seven years, there's a good chance you've seen this show.
Its characters and the dialogues are definitely over the top. Is this a good thing or a negative thing? Well, it's difficult to say, but with spectacular fights, loads of fanservice, and a straightforward revenge premise, this anime must be entertaining for the majority of viewers since it received an 8+ rating on MAL.
This show is still a great choice if you don't mind style over substance, with style being outstanding and substance being mediocre.
---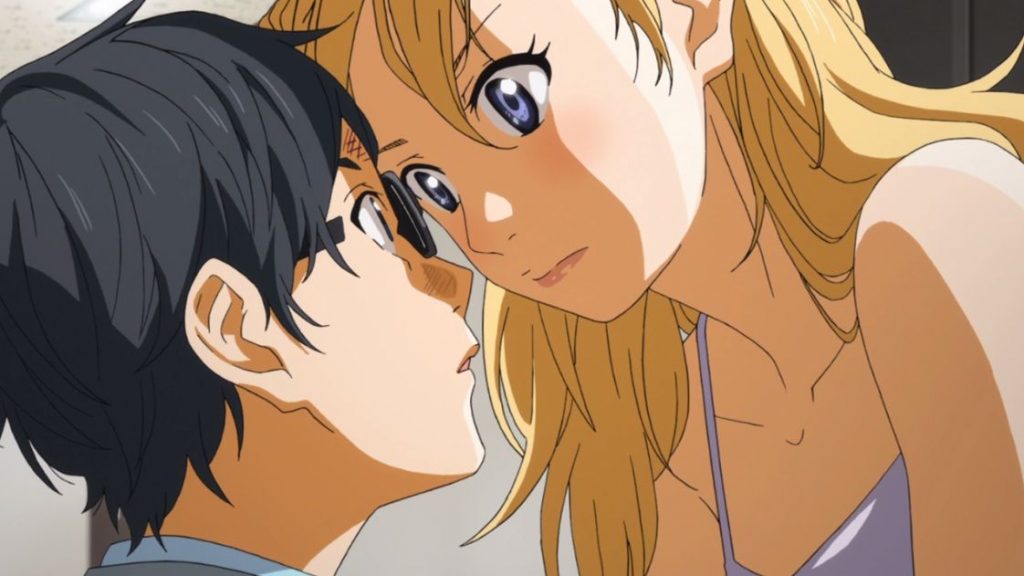 Genres: Drama, Music, Romance, School, Shounen
Episodes: 22
Synopsis
Arima Kousei is a skilled pianist who lost his ability to play after experiencing a traumatic event a few years ago. One day, he stumbles upon a brilliant violinist at the park and she decides to help Kosei return to the music world.
What people love about it
I hope you've got your tissues nearby because this is going to be a rollercoaster of emotions. If you love music, even better, because the classical OST incorporated in this anime will enchant you. Given that there are only 22 episodes, the characters you expect to be fleshed out will be unusually multi-layered.
Music can bring people together. 🙂
---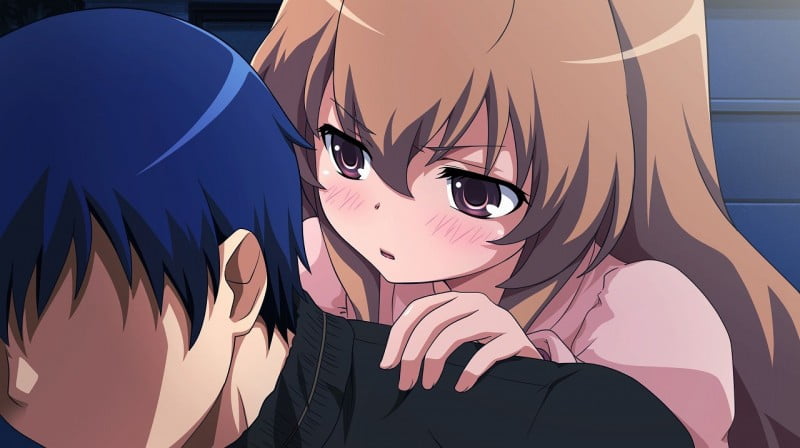 Genres: Slice of Life, Comedy, Romance, School
Episodes: 25
Synopsis
Ryuuji Takasu is a gentle high school student with a love for housework; but in contrast to his kind nature, he has an intimidating face that often gets him labeled as a delinquent. On the other hand is Taiga Aisaka, a small, doll-like student, who is anything but a cute and fragile girl. Equipped with a wooden katana and feisty personality, Taiga is known throughout the school as the "Palmtop Tiger."
One day, an embarrassing mistake causes the two students to cross paths. Ryuuji discovers that Taiga actually has a sweet side: she has a crush on the popular vice president, Yuusaku Kitamura, who happens to be his best friend. But things only get crazier when Ryuuji reveals that he has a crush on Minori Kushieda—Taiga's best friend!
(Source: MAL)
What people love about it
Just look at this little tsundere tiger (I mean this small loli on the picture). Here you go, this is what people love!
Of course, that isn't enough, and this anime has a lot more to offer. The characters are likable and relatable, it has a lot of funny and lighthearted situations, amusing interactions, and the slow development of the relationship between the series' protagonists are some of the other reasons why people love the show.
---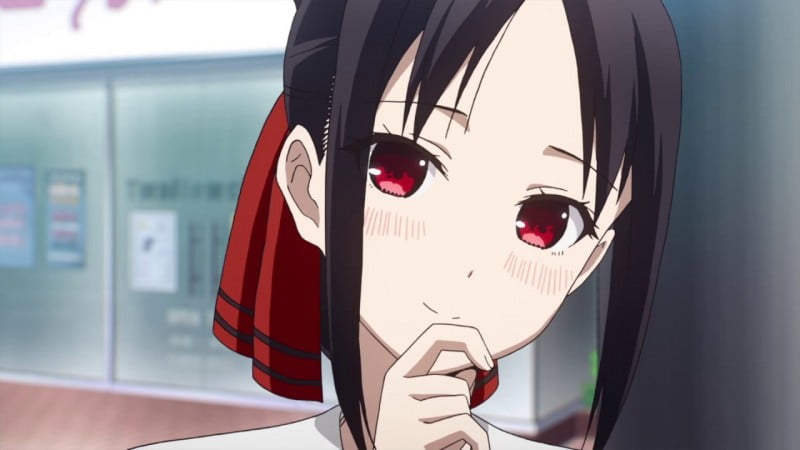 Genres: Comedy, Psychological, Romance, School, Seinen
Episodes: 12
Synopsis
The anime centers around two top-ranked student council representatives, Miyuki Shirogane and Kaguya Shinomya who are both respected by their peers for their grades and elegance.
The two could be considered a perfect couple, but even though they have developed feelings for each other they are also both determined to manipulate the other party to confess their feelings first and win the love war they have started.
What people love about it
Kaguya-sama is a psychological rom-com unlike any other.
Rather than focusing on romance, this anime focuses on the colorful student council, which consists of four odd members. There will be a lot of mind games, hilarious encounters and outcomes, and, of course, a dash of romance.
---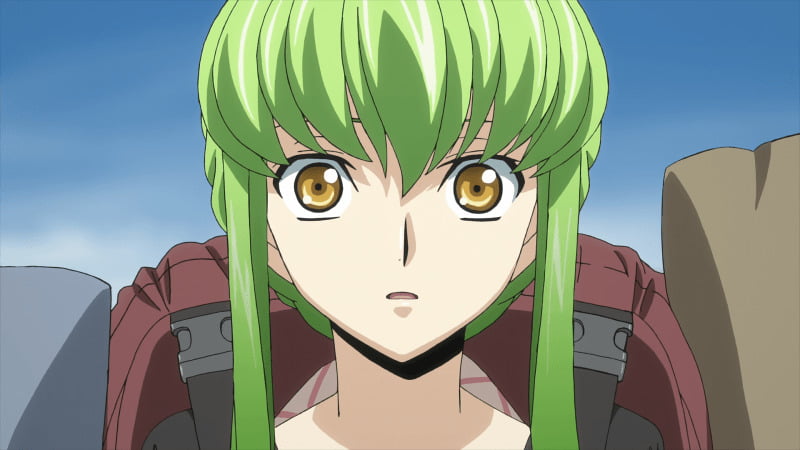 Genres: Mecha, Adventure, Fantasy, School, Military, Drama
Episodes: 25
Synopsis
Code Geass is set in an alternate timeline, where the world is divided into three superpowers: the Britannia, the Chinese Federation & European Union. The Britannia is trying to conquer as many countries as they can, including Japan. Japanese people are eventually stripped of all their rights and also lose freedom and even the name Japan is removed and replaced with Area 11 name instead.
Lelouch vi Britannia is an exiled Britannian prince who gets involved with a mysterious woman called C.C. and obtains from her power of Geass and decides to use it to obliterate the Holy Britannian Empire for good, sacrificing everything, even his humanity in the process.
What people love about it
If you like Light from Death Note, you'll love Lelouch, the main character from Code Geass. Lelouch gives off vibes that are quite similar to Light. He is not a typical hero figure, but rather a complex human scarred by his past who is given an unusual gift by a mysterious woman. This opens up possibilities he had never imagined.
Imagine changing from being a helpless human being to becoming able to make a difference in the lives of millions of people. That's Lelouch for you. Despite being extremely clever and possessing a mysterious Geass power, his decision-making is not always flawless. He makes mistakes, hurts people he cares about, and has doubts about himself. That is precisely what makes him a fantastic character. One that is both relatable and realistic.
Everyone appears to be complimenting the anime's psychological aspect (mind games), well-written plot, and the fantastic ensemble of realistically depicted characters.
---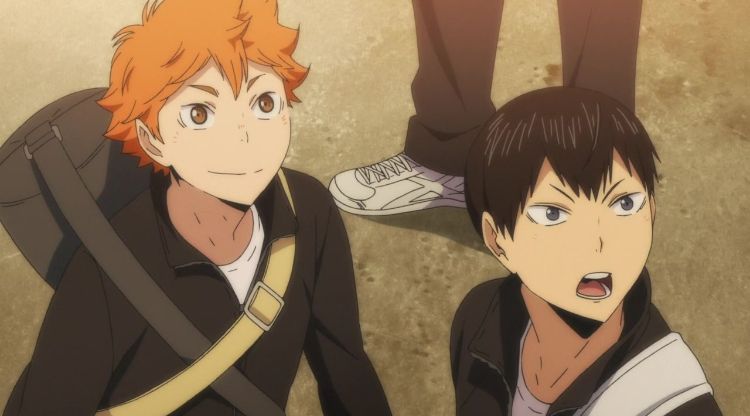 Genres: Action, Comedy, Drama, School, Supernatural
Episodes: 13
Synopsis
Haikyuu!! revolves around a middle-schooler Shoyo Hinata who falls in love with volleybal after seeing a national championship match on TV. Although short in height, he becomes determined to follow in the footsteps of a star player, nicknamed the "Little Giant", after seeing his plays.
However, Shoyo's dreams are destroyed in his first official match, where his team suffers a crushing defeat against the Junior championship favorite team, which includes the so-called "King of the Court" Tobio Kageyama.
Shoyo does not give up even after suffering a crushing defeat and enrolls at Karasuno High School to defeat Kageyama. The only problem is that Shoyo ends up in the same volleybal team as Kageyama, forcing them to work and cooperate. Now the Karasuno unlikely duo faces a new challenge – to get to the TOP together, combining and using their unique skills.
What people love about it
A simple premise executed well can work wonders. You get Haikyuu!! when you combine a brilliant cast of characters, thrilling volleyball matches, and captivating music. Sometimes keeping things simple is better. It's also realistic, which isn't very common in the shounen genre right now.
---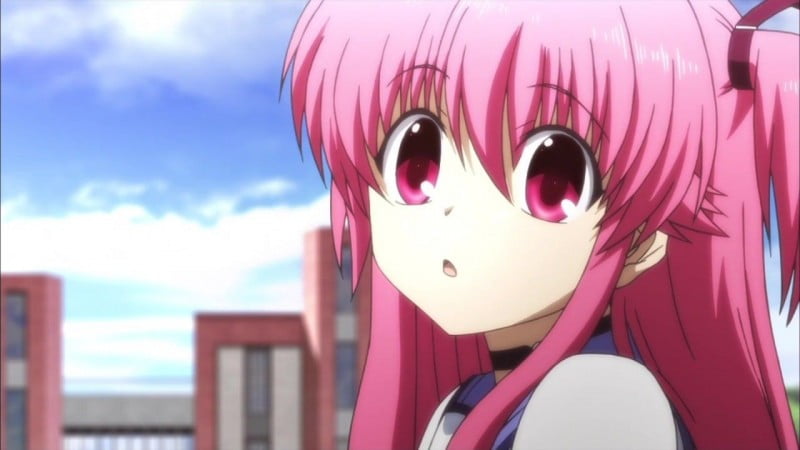 Genres: Action, Comedy, Drama, School, Supernatural
Episodes: 13
Synopsis
A group of rebellious afterlife students decides to wage a war against a dispassionate adversary named Tenshi who wields supernatural powers.
What people love about it
Angel Beats! is a well-known anime, which comes as no surprise. After all, it was created by Jun Maeda, who is known for such works as Air, Clannad, Charlotte, and others. The plot isn't that thrilling, but it is certainly distinctive. The music, artwork, and animation are all first-class.
Although this anime is frequently criticized for its plot and characters, there is one thing I feel obligated to mention. The characters' backstories are brilliantly written and handled, so there's a melodramatic element as well.
---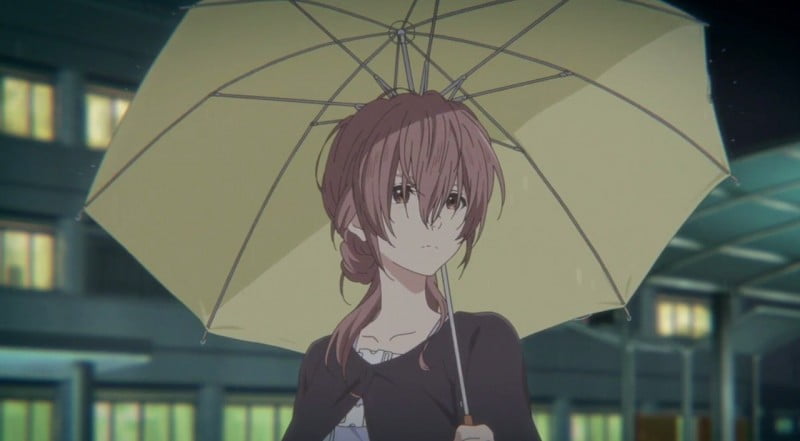 Genres: Drama, School, Shounen
Episodes: 1, Movie
Synopsis
As a wild child, elementary schooler Shouya Ishida used to bully his newly transferred classmate, a deaf girl called Shouko Nishimiya. What is worse, it wasn't only Ishida – the whole class bullied her for fun in the cruelest ways.
After a sudden turn of events, Nishimiya transfers to another school, and Ishida becomes ostracized by his class and labeled as a bully.
As the years pass, Ishida becomes a completely new person, hoping to redeem himself and connect to Nishimiya.
What people love about it
Koe no Katachi is a breath of fresh air. It wasn't a cliché in the least. I didn't anticipate this film to be as good as it was. I cried several times because the moments depicting bullying were so emotionally raw that they reminded me of my own background and experiences with bullying.
Nishimiya's inner turmoil contrasts sharply with her inability to communicate effectively due to her deafness. The entire karma system catching up with Ishida's actions helps him recognize what he did and serves as a foundation for his personality development and progress. Shouko and Nishimiya rekindle their friendship uniquely and genuinely which stunned me.
This anime had such a strong emotional impact on me that I couldn't believe it. I honestly can't think of a finer anime film to suggest to you.
---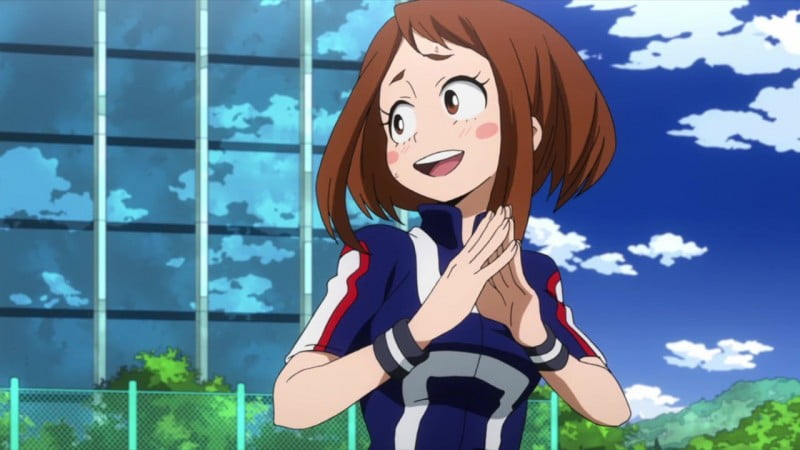 Genres: Comedy, Superpower, Action, School, Shounen
Episodes: 13
Synopsis
Boku No Hero Academia follows the story of a young boy called Izuku Midoriya, who is well-known as a boy without the Quirk. Being without the Quirk can mean only one thing – he is considered completely useless in the current era because it's fairly common for people to have some kind of Quirk, a special, superhuman power unique in nature.
The world is fairly chaotic because of the rise of super villains and a new profession emerges – Pro Heroes, extremely strong individuals with the most powerful Quirks who protect the cities and their citizens.
While idolizing the Pro Heroes, Izuku sets his mind on becoming a Pro Hero despite having no Quirk.
What people love about it
The fourth season of Boku No Hero Academia appears to be one of the most popular anime series to air in Winter 2020. The rise in popularity of BNHA over the years has been phenomenal. It's great for BNHA! Now let's return to the explanation. I can already conclude that one of the key reasons for BNHA's popularity is the lack of fresh shounen anime that meets the "Naruto" standards. BNHA is as close to Naruto as you can get, therefore it's essentially a continuation of Naruto (yes, I am excluding Boruto because Boruto is in my opinion horrible).
BNHA is a perfect example of how a traditional shounen should be done. If you're looking for a classic shounen, this is the place to go. It has it all: superpowers (called Quirks), the power of friendship, a lot of action, and the never-give-up attitude of an underdog main character who develops enormous strength/powers after undergoing rigorous training. The characters in BNHA are all lovable, with distinct personalities and foibles. 
---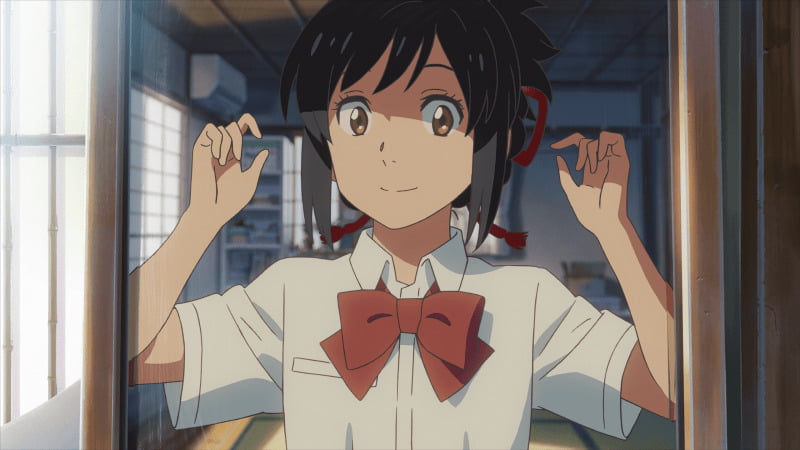 Genres: Romance, Supernatural, School, Drama
Episodes: 1, movie
Synopsis
Imagine waking up in a completely different body and place – scary, right? That's exactly what happens to Mitsuha Miyamizu and Taki Tachibana. The two swap their bodies unwillingly, with no understanding of what happened or how.
To understand this strange phenomenon and find the answer they need, the two start searching for one another.
What people love about it
I admired the art, the body-switching, as well as their ways and attempts to communicate. This anime, in my opinion, has a good emotional depth, amazing and suitable music that enhances the anime's atmosphere, and unobtrusive romance.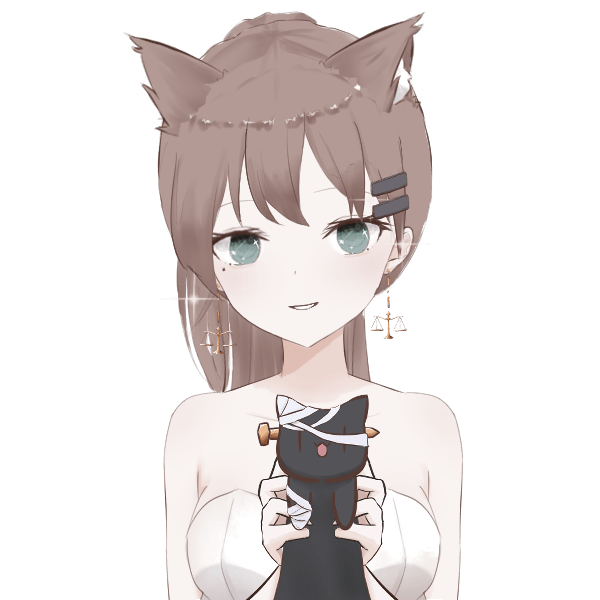 Hi, my name is Mia, and I am the founder of 9 Tailed Kitsune. I am a big fan of esports, games, and anime. When I was around 7 years old, Phantom Thief Jeanne sparked my fascination for anime, and it has never faded!