Let me ask you, how many good isekai have you seen in the past years? It's difficult to invent something new in this genre and many mangakas just keep recycling old concepts because they have worked by far. We are used to seeing an OP protagonist who is reborn in an RPG-like fantasy world where he ends up getting a harem and saving the world or whatever. While that is fun, Paripi Koumei approached isekai from a completely different angle, and I really hope that they will be more anime like Paripi Koumei made in the future.
The series took the general of three kingdoms, Kongming (Zhuge Liang) from his deathbed & isekai'd him straight to modern-day party-central, Tokyo!
Mind you, Kongming doesn't have any superpowers, all he has is just incredible warfare strategic knowledge. Instead of having some grand goal, he devotes himself to helping an aspiring singer Eiko succeed in the modern-day music industry.
Here is a list of 10 anime shows similar to Paripi Koumei (Ya Boy Kongming!).
---
10. Love Live! School Idol Project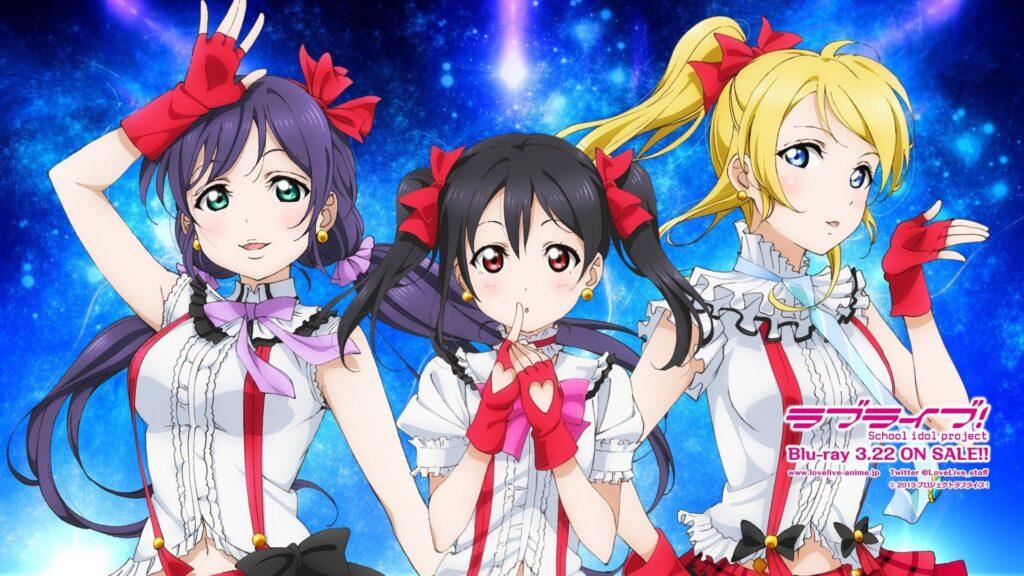 Nine schoolgirl friends become idols in order to save their school from shutting down.
Both series are focused on music with characters who are chasing the dream of becoming a famous singer/idol.
---
9. Sekkou Boys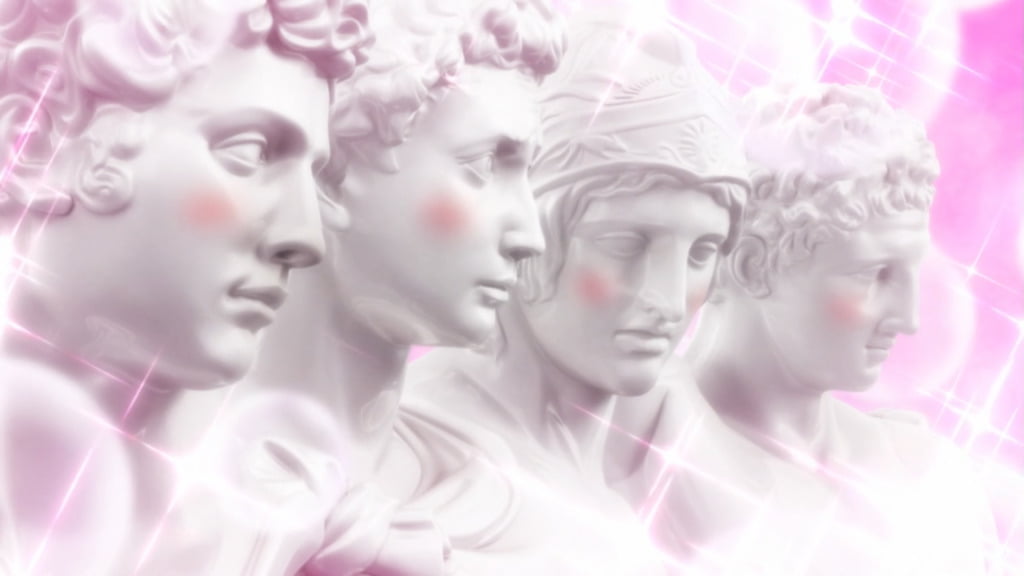 This series is unique & innovative just like Paripi Koumei.
Sekkou Boys is a show about statues who are IDOLS. It's an over-the-top parody of the idol genre and you will love it if you want to laugh your head off!
---
8. Idolish 7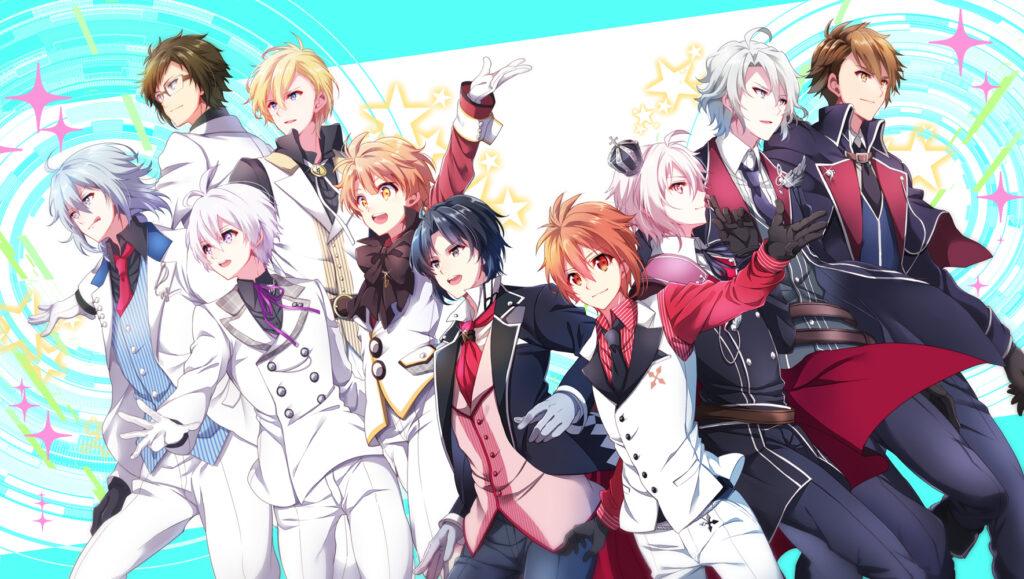 Seven aspiring idols train under an energetic manager who is doing her utmost to turn them into big-name idols.
In both series, characters with various personalities unite in order to reach the same goal, which is being successful in the music/entertainment industry.
---
7. Belle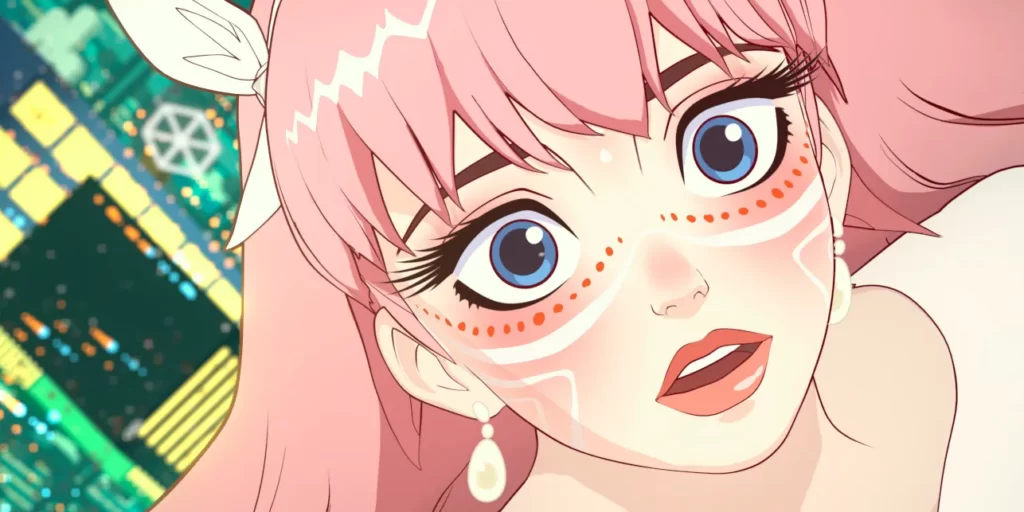 Belle is a series about a high school girl who tries to escape reality through the virtual world "U". While she struggles in real life with various issues, all problems seem to disappear when she enters "U" and changes into a beautiful and world-famous online singer called Belle.
While Belle is way more serious than Paripi Koumei, both series place a really strong emphasis on the power of music.
---
6. Thermae Romae Novae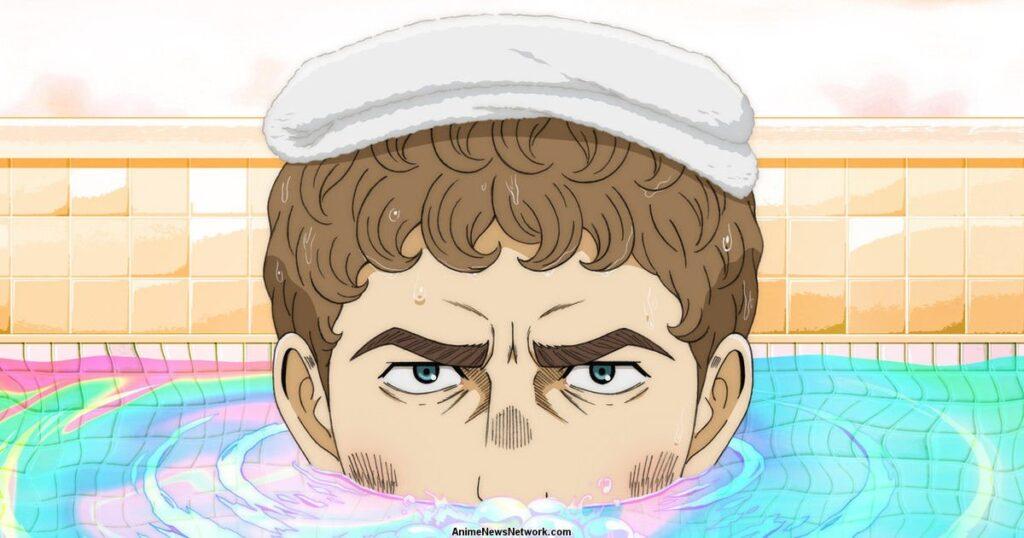 Thermae Romae Novae is a comedy/slice of life series about an ancient Roman architect who accidentally discovers a secret tunnel that can transport him to a modern-day Japanese bathhouse. This accidental discovery gives him the inspiration he just happened to need in order to create something completely unprecedented!
Both series are very unique with a historical character reincarnated/transported to a modern-day Japan where they gain/discover what they needed.
---
5. ClassicaLoid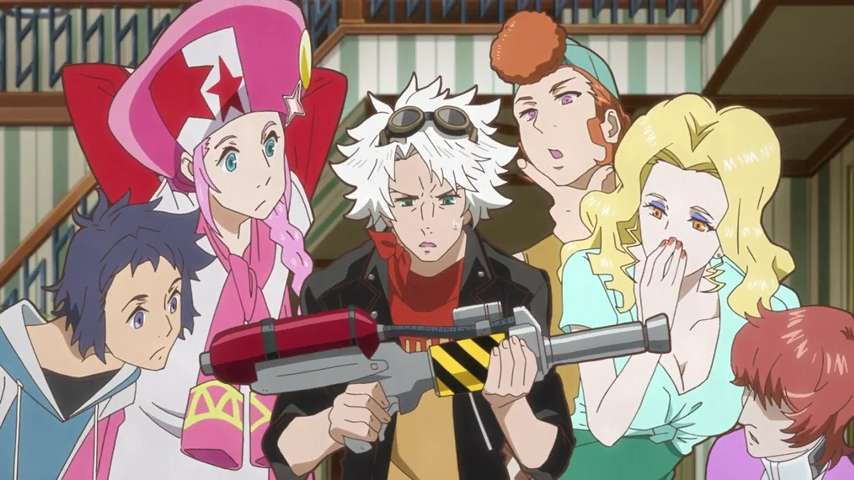 Two high school students, Kanae Otowa and Sōsuke Kagura, live in a rural town that is attempting to reinvigorate their town with music. Otowa and Kagura notice one day that ClassicaLoids of Beethoven and Mozart have appeared. The two ClassicaLoids play music they refer to as "Musik", which Otowa and Kagura soon discover is a power that causes stars to fall and giant robots to appear, turning every day henceforth bewildered. Subsequently, ClassicaLoids of Chopin, Bach, Schubert and other renowned composers also start to appear. The power that the ClassicaLoids hold and their origin remains a mystery that is yet to be discovered.
(Source: Wikipedia)
ClassicaLoid has a similar concept to Paripi Koumei: historical characters from the past being reincarnated/transported to modern-day Japan.
---
4. Hinamatsuri (TV)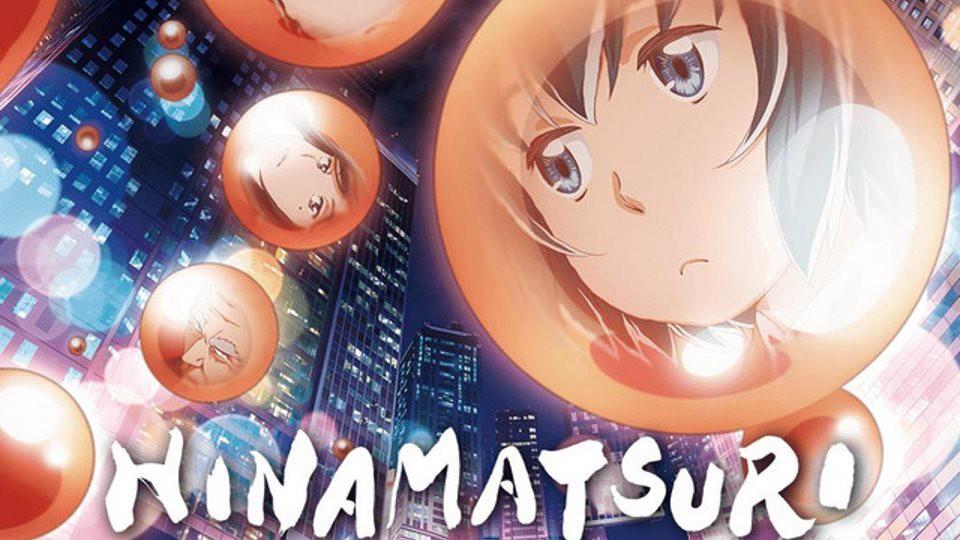 A young psychic girl, Hina, gets transported in a form of a round metallic capsule to the apartment of a yakuza named Nitta who becomes her caretaker.
While these two don't seem similar on the surface, they are equally hilarious. Both male protagonists leave behind their 'dark past' & become supportive figures for the new person in their life who needs them.
---
3. Carole & Tuesday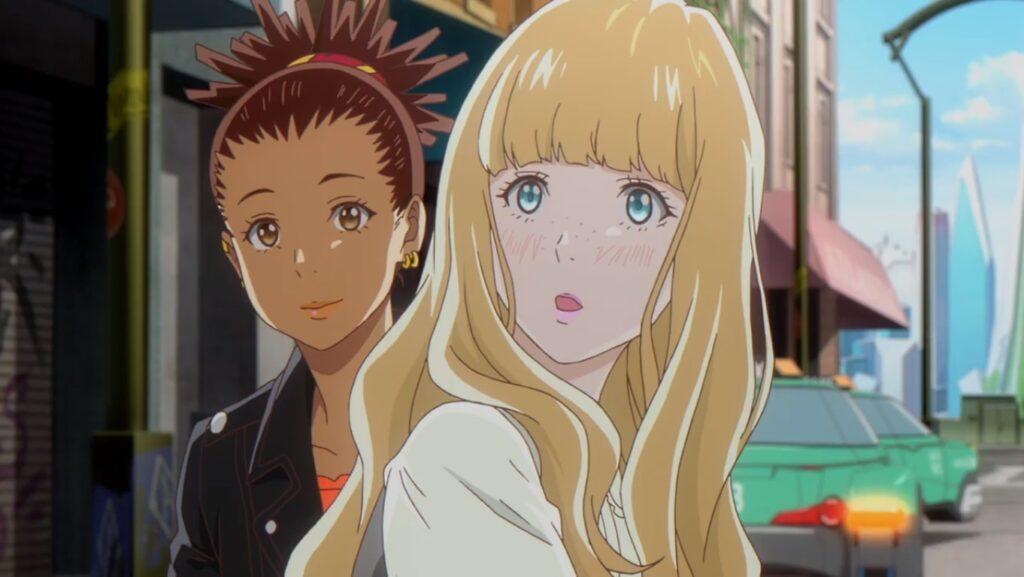 In the future on a partially terraformed Mars, teenager Tuesday Simmons runs away from her affluent lifestyle as the daughter of a politician and makes her way to Alba City to pursue her dream of being a musician with just a suitcase and her Gibson acoustic guitar.
On her first day in the city, she crosses paths with Carole Stanley, an orphaned refugee from Earth and another aspiring musician who plays the piano. The two decide to team up as a singer-songwriter duo under the name Carole & Tuesday.
(Source: Wikipedia)
The characters in both series set their mind on growing in the music industry even though they know it's difficult. It's also worth mentioning how supportive they are of each other.
---
2. Zombieland Saga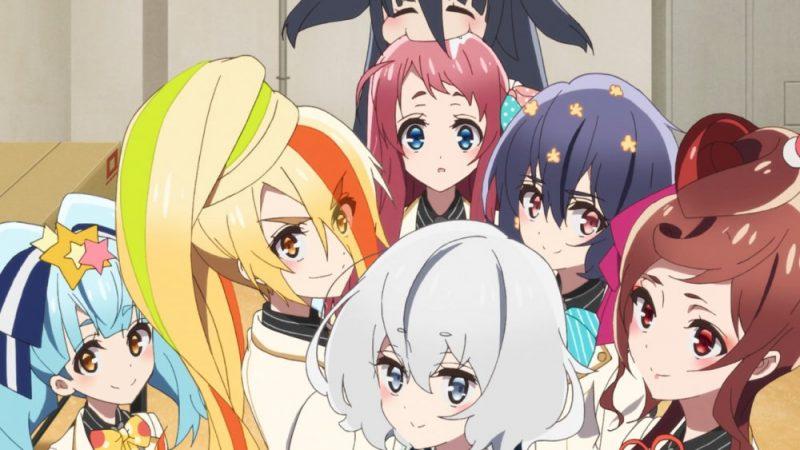 In Zombieland Saga, Sakura Minamoto is brought to life as a zombie along with six more "legendary" dead girls from various eras of Japan only to form an all-zombie idol group.
Like Paripi Koumei, this anime involves historical figures resurrected into the present age. They, along with their strategist manager, try to succeed in the music industry.
---
1. D4DJ First Mix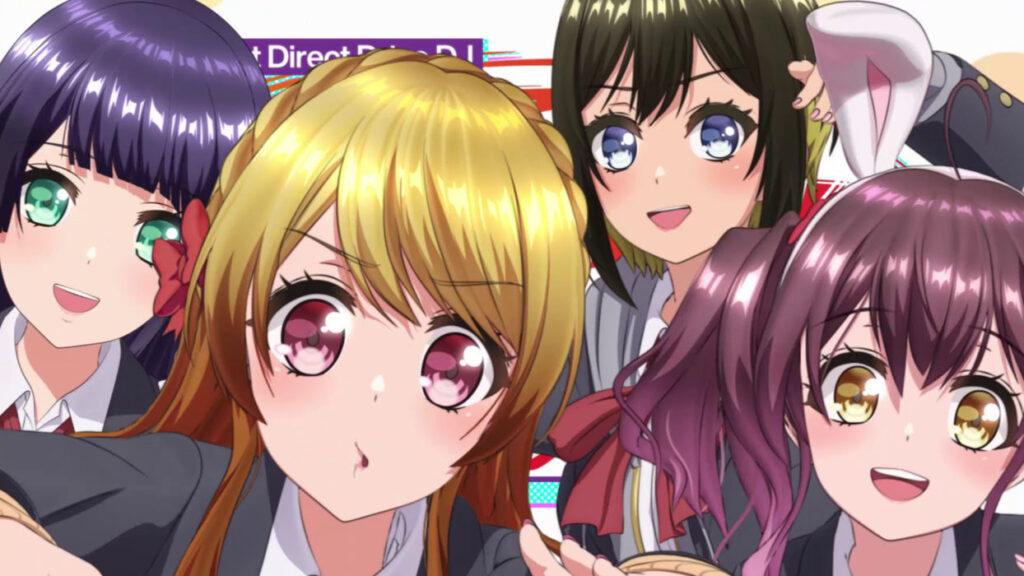 D4DJ First Mix focuses on the everyday life of the unit "Happy Around!", the central unit of the D4DJ franchise.
It's a classic, pleasant slice-of-life anime with nice music, so if you liked how Eiko is trying her utmost to succeed and perform the best she can, you are going to love this series.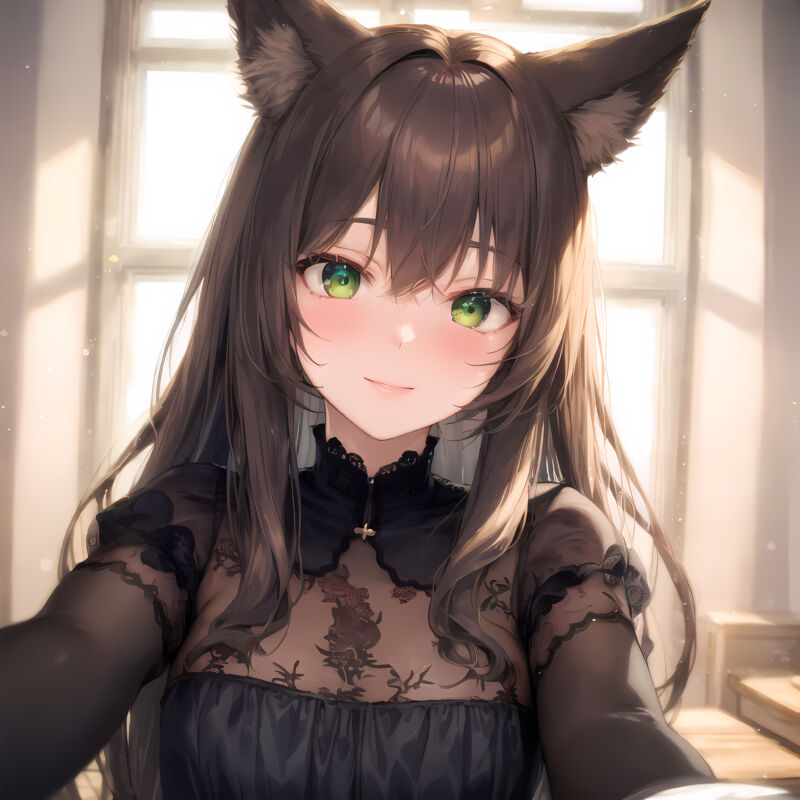 BEFORE YOU GO...
Thanks for reading my article!
If you enjoyed it, please consider supporting me on Patreon. As a Patron, you'll gain access to exclusive perks like stunning AI artworks that are not shared anywhere else, personalized AI-generated art pieces, and the ability to shape the future of this blog by suggesting topics you'd like me to cover.
Your support means everything to me and enables me to keep creating content that I'm passionate about. ✨

Also, you're welcome to join our 9 Tailed Kitsune Anime Discord community. We'd love to have you there! 🙌