After a huge hiatus I took I am happy to announce that I am back! 🙂 I missed writing SO freaking much! I felt burned out from my real life and could not keep up with blogging due to lack of motivation… but hey,  that's life, right? I am hoping I can come back to a schedule that is sustainable long term and does not cause me to lose interest in writing, so hopefully, this time I will do better.
My comeback post is something I am really excited about. I have not checked what anime are airing in summer, so this is me checking for the first time as well, together with you!
Just to tease you – summer 2020 is going to include anime like:
🌸 Re:Zero
---
🌸 Yahari Ore no Seishun Love Comedy wa Machigatteiru.
---
🌸 Sword Art Online
---
and much more. 🙂
Read also: 20+ Best Upcoming 2020 Anime To Be Excited About
Let's explore together the top 10 upcoming Summer 2020 anime!
---
10. Uzaki-chan wa Asobitai!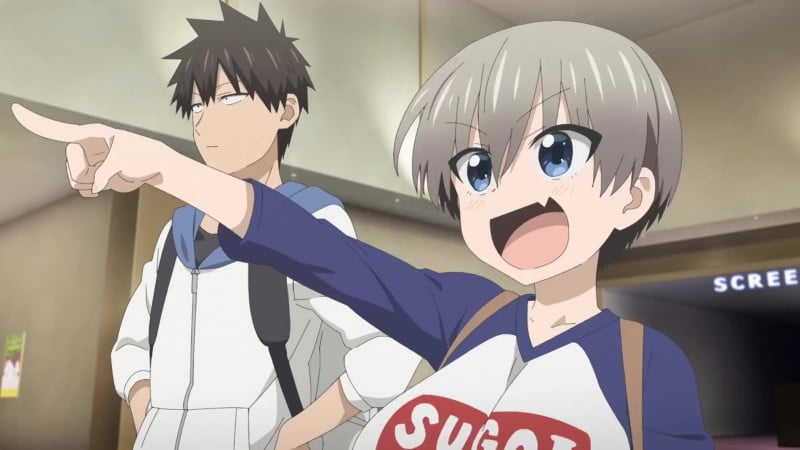 Genres: Slice of Life, Comedy, Ecchi
Episodes: Unknown
Airing: Jul 10, 2020 to ?
Sakurai Shinichi just wants to have a peaceful and quiet life. Everyone wants what they can't have, huh?
Lively and gorgeous upperclassman Uzaki Hana is making that one wish impossible – she just wants to hang out with him and have a lot of fun!
9. Fate/Grand Order: Shinsei Entaku Ryouiki Camelot 1 – Wandering; Agateram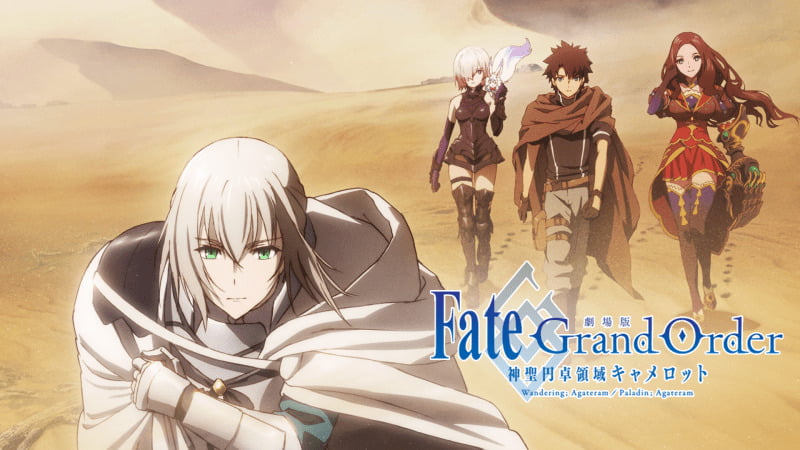 Genres: Action, Supernatural, Magic, Fantasy
Episodes: 1, Movie
Airing: Aug 15, 2020
An adaptation of the Sixth Singularity, The Sacred Round Table Realm Camelot Singularity of the anime series Fate/Grand Order.
8. The God of High School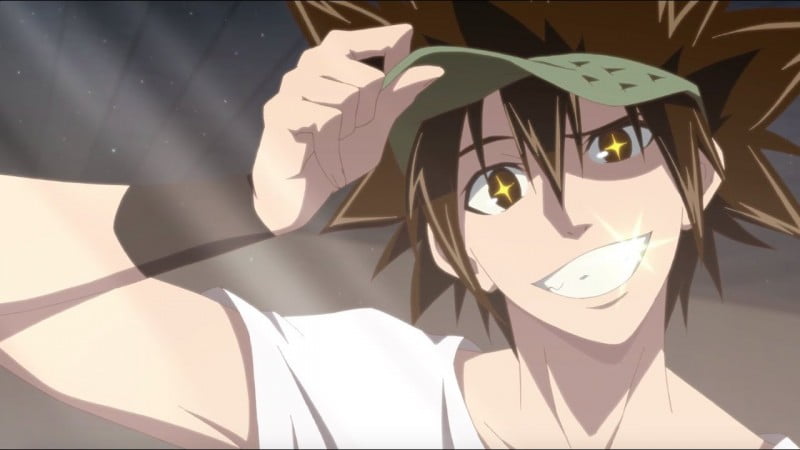 Genres: Action, Sci-Fi, Adventure, Comedy, Supernatural, Martial Arts, Fantasy
Episodes: Unknown
Airing: Jul, 2020 to ?
It all began as a fighting tournament to find the best fighter among all high school students in Korea. A high school student and a Taekwondo specialist, Mori Jin, soon learns that there is something much greater beneath the stage of the tournament.
7. No Guns Life 2nd Season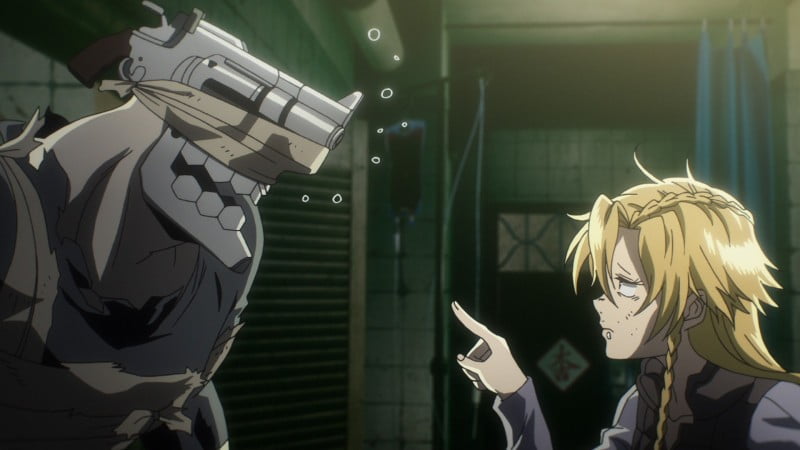 Genres: Action, Sci-Fi, Drama, Seinen
Episodes: 12
Airing: Jul, 2020 to ?
The technology to create powerful cyborg soldiers has been released for public use by the Berühren Corporation. Those outfitted with robotic parts are known as the Extended. Juuzou Inui, one such Extended, was created as a soldier and has no memories of his former life. But now, after the war, he runs a business that takes care of Extended-related incidents around the city.
Rumors of a renegade Extended that kidnapped a child reach his ears; lo and behold, as Juuzo returns to his office, a giant robotic man with a boy on his back crashes in, asking for help. While Juuzou could just turn the guy in and be done with it, something about this situation is too fishy to ignore. It seems that everyone wants hold of this kid and, whether he likes it or not, Juuzou must find out why this Extended is on the run, how it connects to the Berühren Corporation, and just how far the treachery runs in this city.
(Source: MAL)
6. The Misfit of Demon King Academy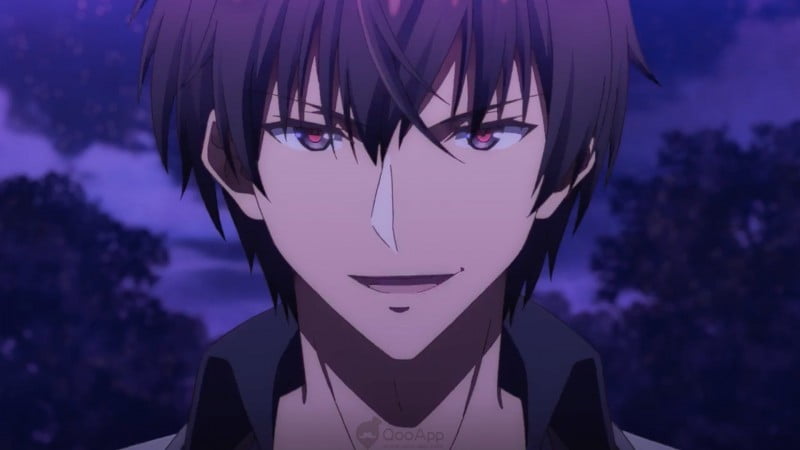 Genres: Magic, Fantasy, School
Episodes: Unknown
Airing: Jul 4, 2020 to ?
Anoth, the Demon King of Tyranny, has defeated humans, elementals, spirits, gods and fought countless wars. Tired of all the fighting, he decides to reincarnate, hoping to see a more peaceful world.
2000 years later he gets reincarnated only to find out that the world has become too peaceful and his descendants have grown really weak.
5. Kanojo, Okarishimasu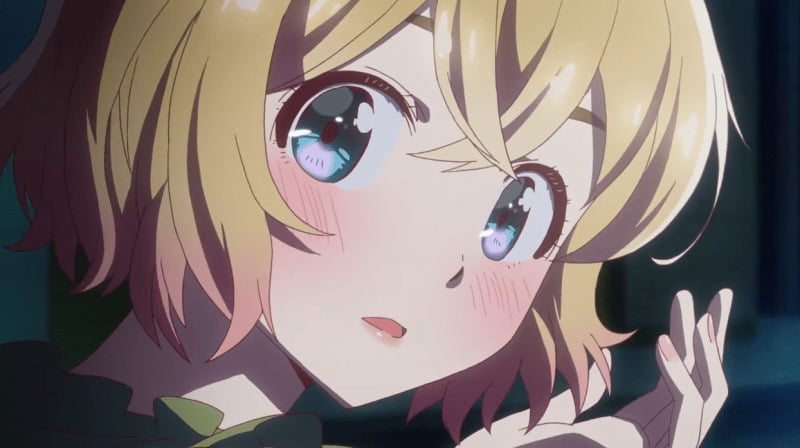 Genres: Comedy, Romance, School, Shounen
Episodes: Unknown
Airing: Jul 11, 2020 to ?
After Kazuya Kinoshita gets dumped by his girlfriends, he tries to rent a girlfriend through a mobile app.
The rental girlfriend, Chizuru Mizuhara is seemingly perfect. She has the looks, kind personality and leaves an awesome first impression. After the date is over, Kazuya checks the reviews of Chizuru and they are very ambivalent. He starts to believe that she is only playing with the hearts of men and leaves a negative rating on her profile.
Chizuru then reveals her true personality – sassy and quite temperamental, completely different from the first impression. Exactly at that moment Kazuya receives news about his grandma's collapse and brings Chizuru to the hospital with him.
The collapse turns out to be nothing serious, but Kazuya's grandma is extremely happy about him having a serious relationship with such a nice girl. Unable to tell the truth, the two are "forced" to act as an authentic couple.
4. Enen no Shouboutai: Ni no Shou (Fire Force 2nd Season)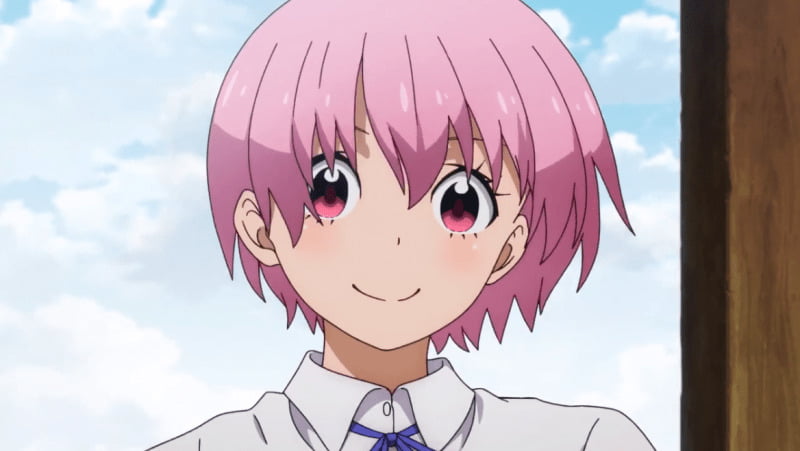 Genres: Action, Supernatural, Shounen
Episodes: Unknown
Airing: Jul, 2020 to ?
Shinra Kusakabe is a third generation pyrokinetic youth who gained the nickname "Devil's Footprints" for his ability to ignite his feet at will. He joins Special Fire Force Company 8, which features other pyrokinetics who dedicated themselves to ending the Infernal attacks for good while investigating Companies 1 through 7 for potential corruption in their ranks. Shinra begins to learn that his younger brother's abduction during the fire that killed their mother 12 years ago is caused by a mysterious doomsday cult that is behind the Infernal attacks.
Company 8 and their allies oppose the White Cloaks and their Knights of the Ashen Flame, who seek certain individuals like Shinra and his brother (Sho) to enact a scheme to repeat the Great Disaster.
(Source: Wikipedia)
3. Yahari Ore no Seishun Love Comedy wa Machigatteiru. Kan (3rd Season)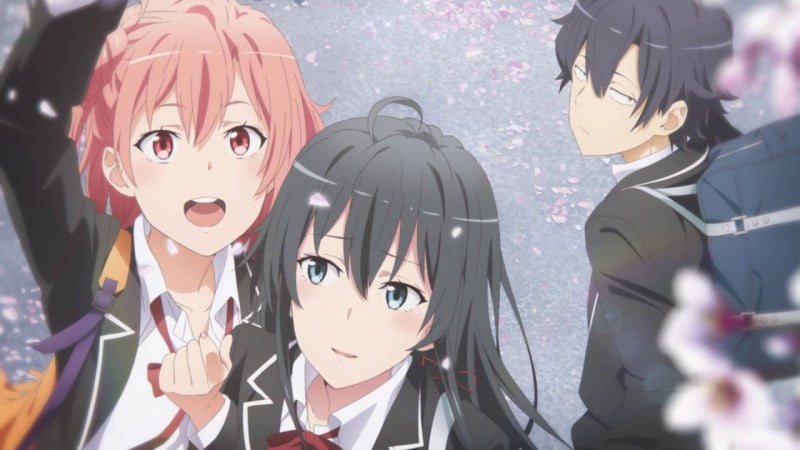 Genres: Slice of Life, Comedy, Drama, Romance, School
Episodes: Unknown
Airing: Jul 10, 2020 to ?
The story follows two loners, the pragmatic Hachiman Hikigaya and beautiful Yukino Yukinoshita, who despite their varying personalities and ideals, offer help and advice to others as part of their school's Service Club, assisted by the cheerful and friendly Yui Yuigahama.
This 3rd season will continue where the 2nd season let off.
(Source: OreiGaru fandom)
2. Sword Art Online: Alicization – War of Underworld 2nd Season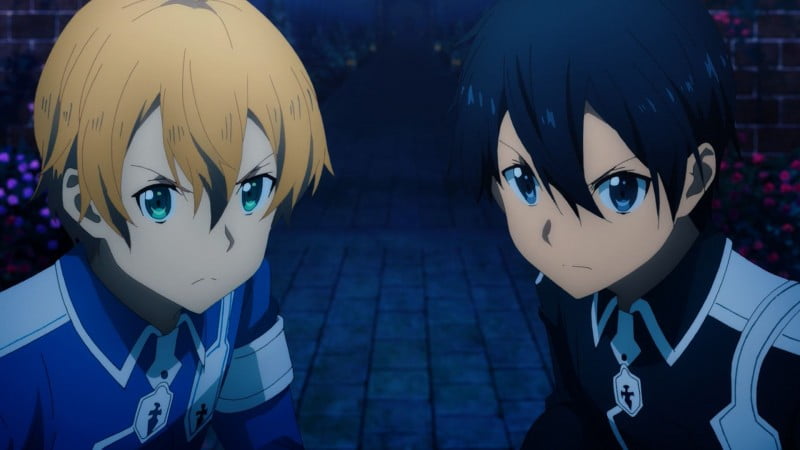 Genres: Action, Game, Adventure, Romance, Fantasy
Episodes: 11
Airing: Jul 11, 2020 to ?
The second part of Sword Art Online: Alicization – War of Underworld.
Alicization is the 4th Arc of the Sword Art Online series.
Kirito is offered a job at a private enterprise, named Rath as a part-time employee. The job was to test out a 4th generation experimental FullDive machine which is called the Soul Translator working on completely different principles than Full Dive machines from before.
The whole testing is taking a place in The Underworld, a realm generated by the STL. Any memories which are created in the Underworld are wiped upon returning to the real world and Kirito can recall only one name: Alice.
When Kazuto escorts Asuna Yuuki home one evening, Kirito gets attacked by a foe and is mortally wounded. Kirito's brain also suffers major damage, causing him to slip into a coma. Shortly after he is transported into a secret base in the Pacific Ocean and connected to the STL he wakes up in the Underworld again and sets a similar goal as in the original SAO: getting back into a physical, real world.
Related: 7 Anime Like Sword Art Online
1. Re:Zero kara Hajimeru Isekai Seikatsu 2nd Season (Re:Zero − Starting Life in Another World 2nd Season)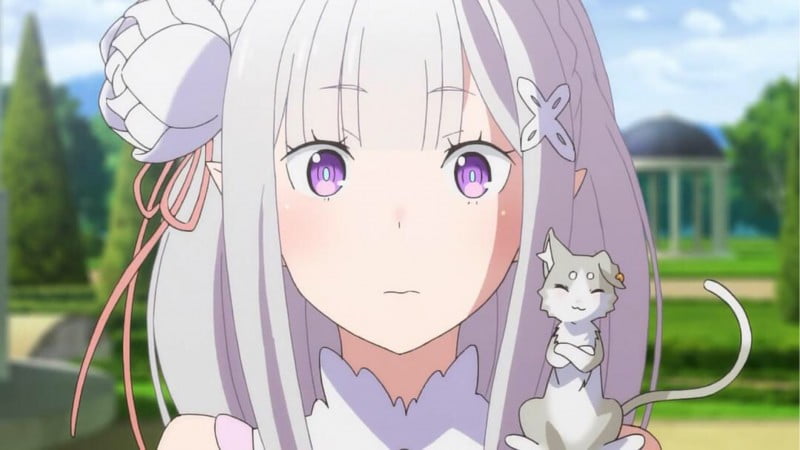 Genres:  Drama, Fantasy, Psychological, Thriller
Episodes: Unknown
Airing: Jul 8, 2020 to ?
Subaru Natsuki gets summoned to a new world only to get murdered along with his new female companion. Soon after he awakes and finds himself in the exact same situation he had been right before he got murdered. And the day starts to repeat all over again.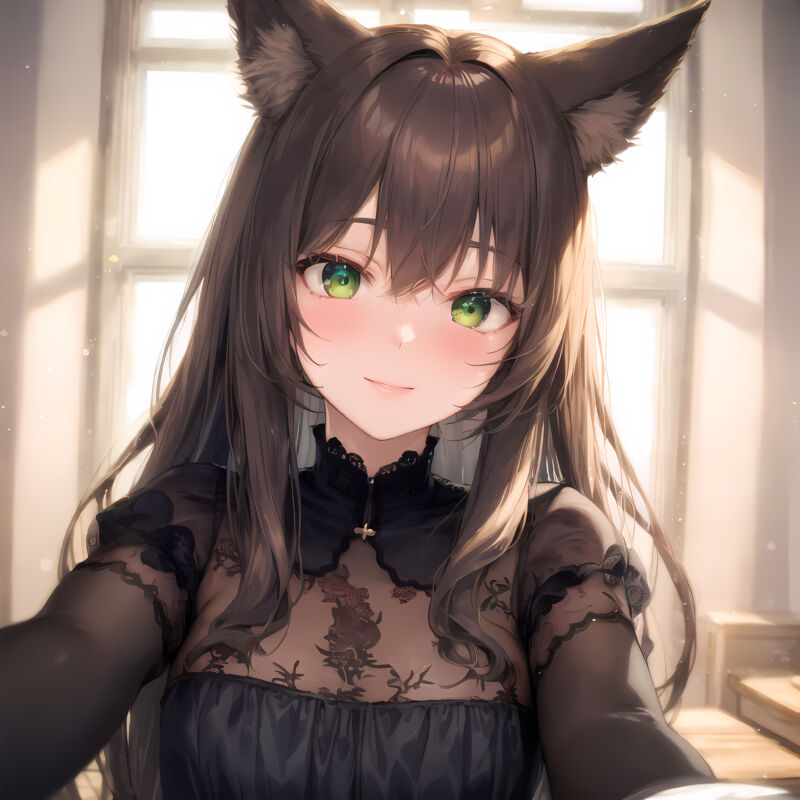 BEFORE YOU GO...
Thanks for reading my article!
If you enjoyed it, please consider supporting me on Patreon. As a Patron, you'll gain access to exclusive perks like stunning AI artworks that are not shared anywhere else, personalized AI-generated art pieces, and the ability to shape the future of this blog by suggesting topics you'd like me to cover.
Your support means everything to me and enables me to keep creating content that I'm passionate about. ✨

Also, you're welcome to join our 9 Tailed Kitsune Anime Discord community. We'd love to have you there! 🙌