Aki Sora made its name for itself for having a brother-sister relationship with no limit at all, being borderline or soft H. It differs from other Electral love anime in that it completely embraces that it is full-fledged incest and doesn't try to pass itself off as something it isn't. Ladies and Gentlemen, the siblings are related by blood. Oddly enough, there are other anime series like Aki Sora that tackle touchy incestuous sibling relationships. At this point, it seems like it's a new genre.
If you're looking for a real storyline development, then you can as well toss it into the trash but if you're looking for some fun entertainment and guilty pleasure, then keep reading because all the anime shows below are just like Aki Sora.
---
10. Citrus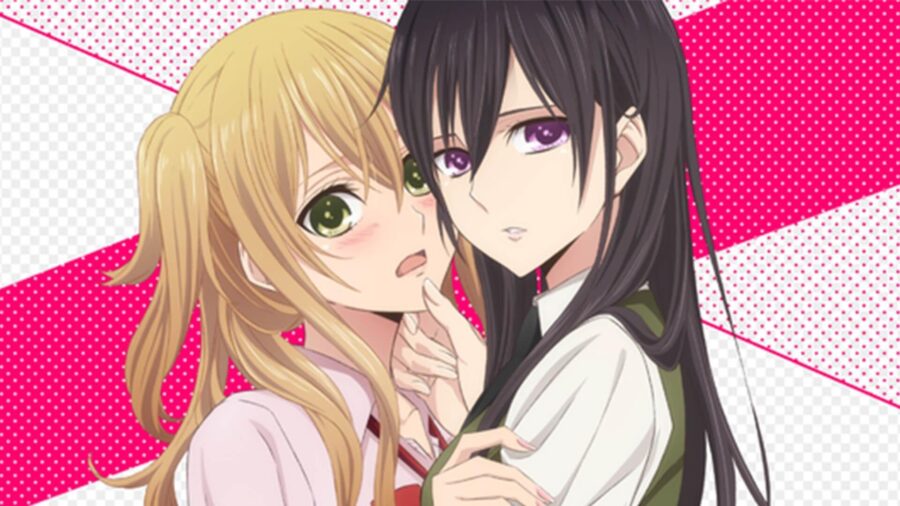 When thinking about yuri and forbidden love, step-sisters from Citrus instantly pop into mind. And while the sisters are not biological siblings, they have a secret: they are both attracted to girls.
If your parent gets remarried, you never know what will happen. That's exactly how carefree Yuzu felt when she began to feel affection for Mei, her new stepsister.
And despite the fact that the two adolescent girls face different issues in their lives, a surprising romance nonetheless blooms between them.
---
9. Because I Don't Like My Big Brother at All!!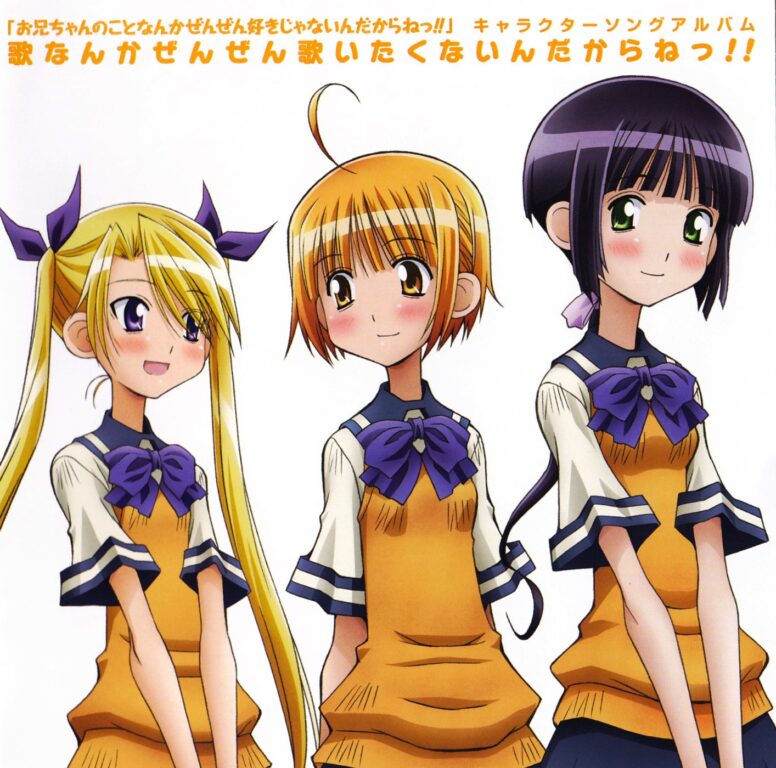 Another anime like Aki Sora is Because I Don't Like My Big Brother at All!!, which deals with love between half-siblings. It's a blend of ecchi, fan service, and harem that includes his adopted sister.
Because I Don't Like My Big Brother at All!! sounds like a phrase from some tsundere but it actually gives away what this is all about. Nao Takanashi, a second-year middle school student, suffers from a serious brother complex and loves her older stepbrother Shuusuke Takanashi. Unfortunately for her, there are also other fierce competitors vying for his affection: a cute childhood friend, the class president who enjoys yaoi manga, and even a cosplay-obsessed chick.
---
8. OreImo

OreImo is among the most famous anime that tackle romantic love between siblings. The anime has more than 600k fans on MAL, which means it's as popular as shows like Nisekoi, OreGairu, or K-ON! However, this shouldn't come as a surprise because the series has neat animation, isn't afraid to make sport of its own clichés, and boasts a great ensemble of colorful characters.
OreImo focuses on an ordinary high school student named Kyousuke who one day learned that his usually unpleasant and rebellious little sister Kirino is a closet otaku. As a result of a chain of events, Kyousuke finds himself assisting his younger sister with a variety of otaku activities.
---
7. OniAi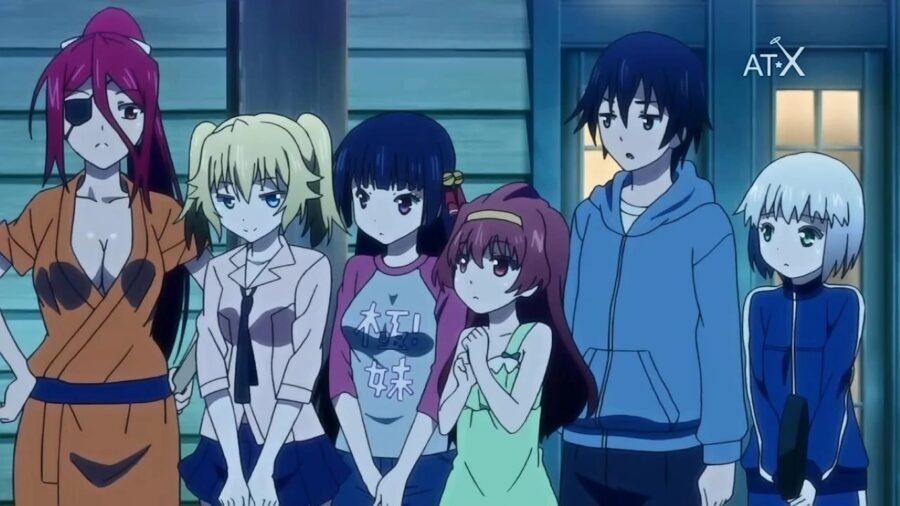 OniAi is an ecchi anime just like Aki Sora that centers around a perverted sister who is lusting after her brother and trying to make him fall for her, with a harem subplot.  
The way the main character reacts to the females' advances is one cliché the series doesn't follow. In fact, a lot of the humor in the series is attributed to how he replies. Give this show a shot if you like good comedies with straightforward storylines.
---
6. I'm My Little Sister's Secret, I'm in Love With My Little Sister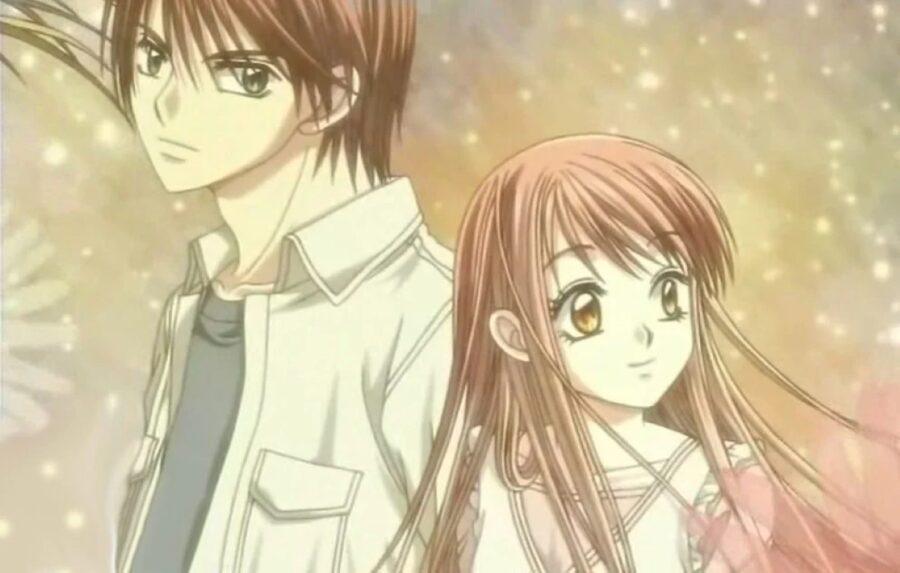 Similar to what you already know from the title, the plot is as follows: there is forbidden love between siblings that cannot develop for obvious reasons, and as a result, there is emotional turmoil. We see the emotional struggle the siblings face on a daily basis.
Like Aki Sora, this anime deals with taboo themes but it's way more love/romance oriented.
---
5. Candy Boy: Nonchalant Talk of the Certain Twin Sisters in Daily Life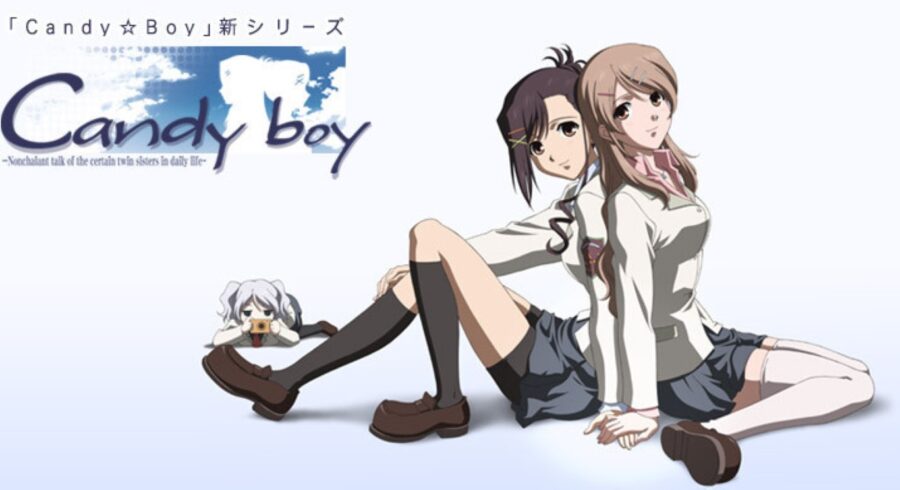 Candy Boy is a cute short story about two sisters who reside in the same dorm and lead ordinary lives. However, there's a twist in this slice-of-life anime: the two have a romantic relationship.
Fans of Aki Sora might want to take a break and watch a wholesome series that explores sibling love in a way that never becomes explicitly sexual but instead moves slowly through ordinary moments.
---
4. Those Science Freaks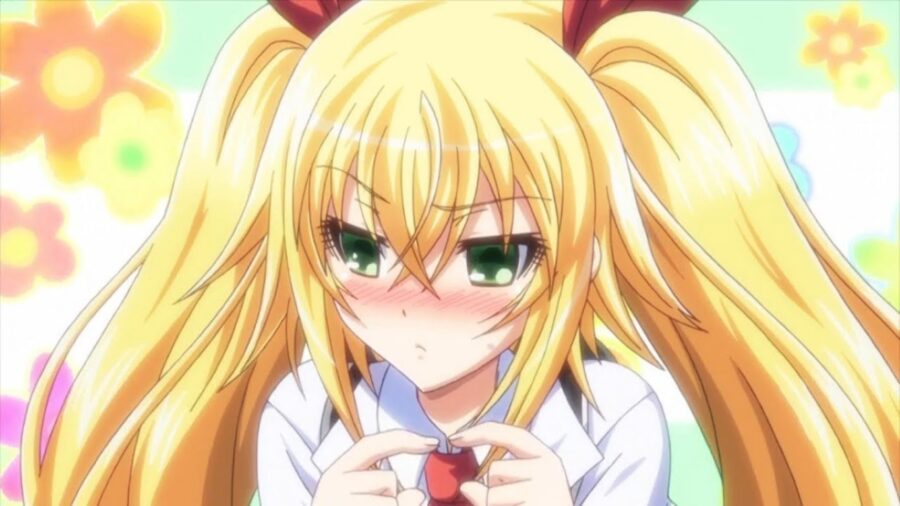 Those Science Freaks might not strike you as an anime series similar to Aki Sora, but hear me out. This OVA contains everything you like in Aki Sora minus the incest part. Unexpectedly, you will get a fair share of enjoyable lewd scenes.
The majority of Haruki's time is spent with his friends and classmates Ayana and Airi. Everything appears to be going smoothly until Airi and Ayana start their own high school clubs, the Mechanical Science Club and the Chemical Science Club, respectively. Their attempts to convince Haruki to join their clubs usually result in comical mayhem as the two compete for him.
---
3. Koi Kaze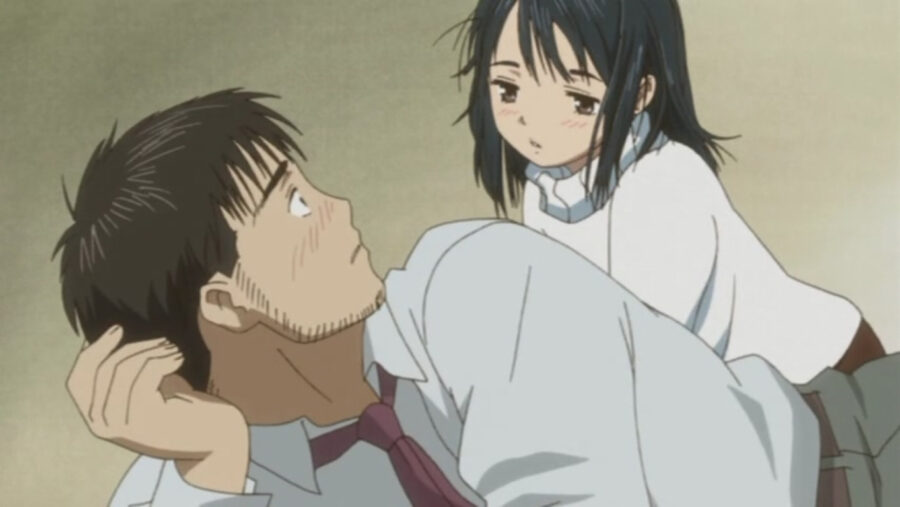 Koi Kaze is like an older, more mature distant cousin of Aki Sora. While it is about a brother and sister falling in love, it doesn't have much nudity and is more grounded in reality.
Kōshirō Saeki is a wedding planner, but his personal relationships are a mess. He finds it difficult to really commit to love because of his background. He is the son of a divorced couple and stays with his father. And while he has a sister and a mother, he hasn't seen them in a very long time.
After being dumped by his girlfriend, Kōshirō is shaken by an accidental encounter with a gorgeous high school student and develops new feelings. However, he soon discovers that the girl is actually his sister, who will now be living with his father and him.
---
2. Kiss x Sis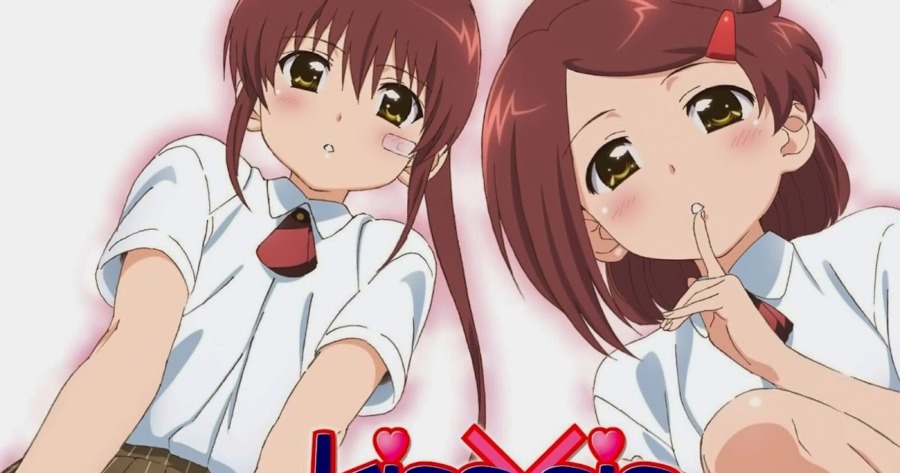 The anime Kiss x Sis centers on Keita and his two stepsisters, Ako and Riko, who are trying to win him over because they love him in a lustful way. The story takes place during Keita's last year in middle school as he struggles with his final exams while also trying to deal with his stepsisters' perverted advances.
Like Aki Sora, Kiss x Sis is a borderline H anime with a focus on a brother-sister incestuous relationship.
---
1. Yosuga no Sora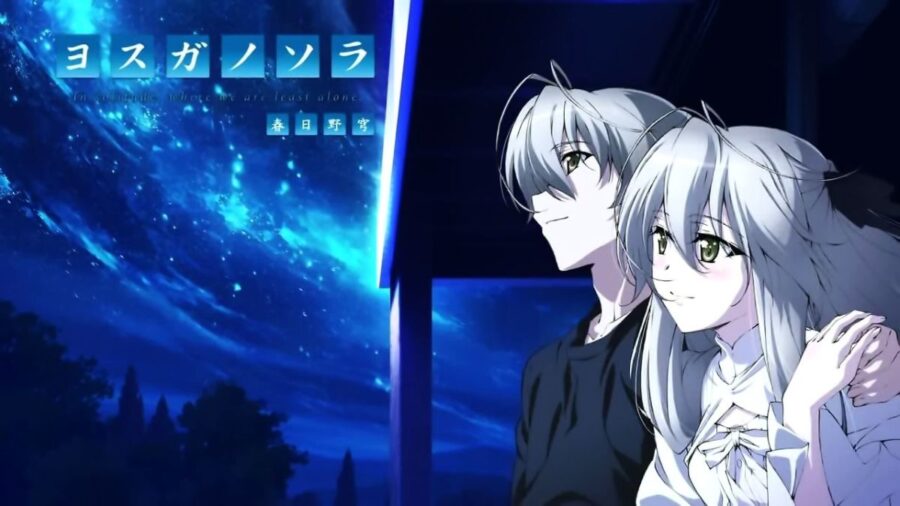 Following the passing of their parents in a car accident, Haruka and Sora decide to move to the countryside together. At first sight, they might appear to be ordinary siblings trying to live a calm life at their grandfather's house, but soon after they move in, a dark secret begins to uncover.
A forbidden love between siblings is the main theme of both Aki Sora and Yosuga no Sora. They show adolescent students who struggle to resist their intense carnal desires but ultimately give in and embrace them.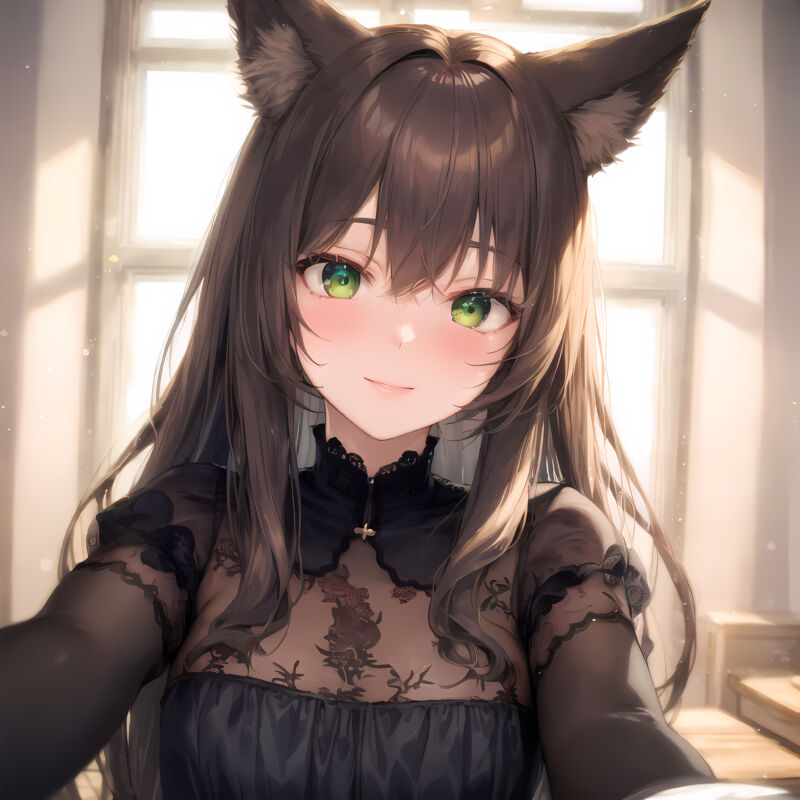 BEFORE YOU GO...
Thanks for reading my article!
If you enjoyed it, please consider supporting me on Patreon. As a Patron, you'll gain access to exclusive perks like stunning AI artworks that are not shared anywhere else, personalized AI-generated art pieces, and the ability to shape the future of this blog by suggesting topics you'd like me to cover.
Your support means everything to me and enables me to keep creating content that I'm passionate about. ✨

Also, you're welcome to join our 9 Tailed Kitsune Anime Discord community. We'd love to have you there! 🙌