We all know that reverse harems have gained some popularity in recent years among anime fans, and while anime studios are working to develop more of them, there aren't many that I would personally recommend to you. Let's face it, a decent reverse harem anime like this one is hard to come by. That said, one of my favorite reverse harem anime is Diabolik Lovers, and I wish there were more anime like it. Even while the plot may not be especially fascinating or the characters may come off as cliched, what matters is that we genuinely love this guilty pleasure.
The following list contains only quality reverse harem worth watching which is also similar to Diabolik Lovers.
Max out Your Diabolik Lovers Collection, Click here for Amazon!
You can also check:
Disclaimer: This post contains affiliate links. If you use these links to buy something, I may earn a small commission, without any extra cost to you. As an Amazon Associate, I earn from qualifying purchases. Thank you!
---
7. Dance with Devils
Genres: Harem, Supernatural, Demons, Vampires, Shoujo, Romance | Episodes: 12 | Airdate: 2015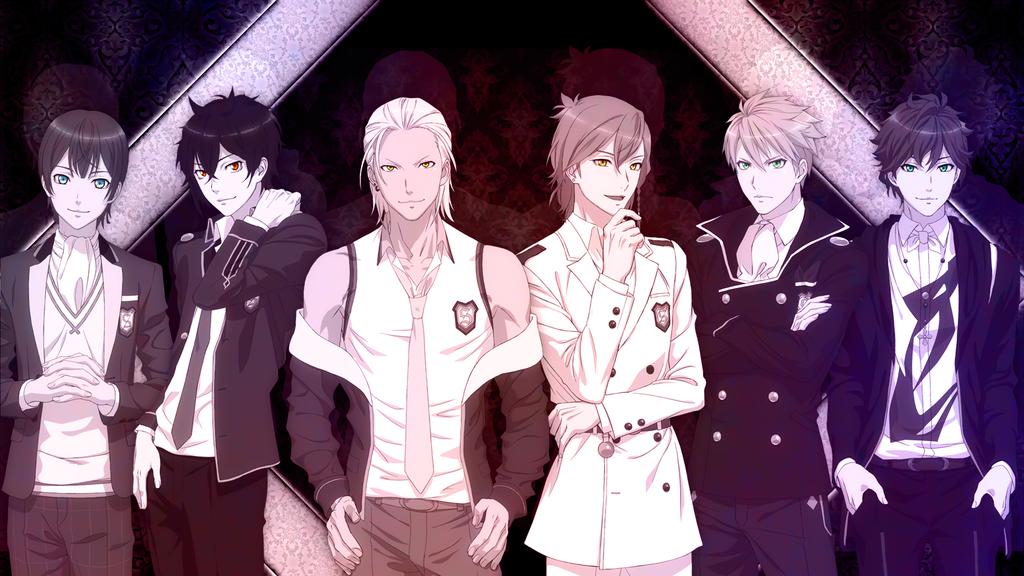 Similarities
As the name is implying, both anime have some sort of supernatural beings – Diabolik Lovers have vampires, Dance with Devils have demons.
Of course, that is not enough to make a perfect harem plot; we also need to have a charming and innocent female lead, am I right?
In a similar vein to how vampires are drawn to and fall in love with Yui, it's really lucky that these attractive creatures fall in love with our heroine one by one.
Plot Summary
Ritsuka Tachibana, the main heroine could be considered a perfect student so she is naturally shocked when she gets summoned by the student council which depictures her as a troublemaker.
The events take a quick turn afterward, dragging unsuspecting Ritsuka into a dangerous world of vampires and devils who compete with each other, searching for a forbidden item with tremendous power, granting them to rule the world.
As the title might have already revealed, Ritsuka is the center of attention for the handsome student council members.
Browse Dance with Devils on Amazon
---
6. Vampire Knight
Genres: Harem, Drama, Mystery, Romance, Supernatural, Vampires | Episodes: 12 | Airdate: 2008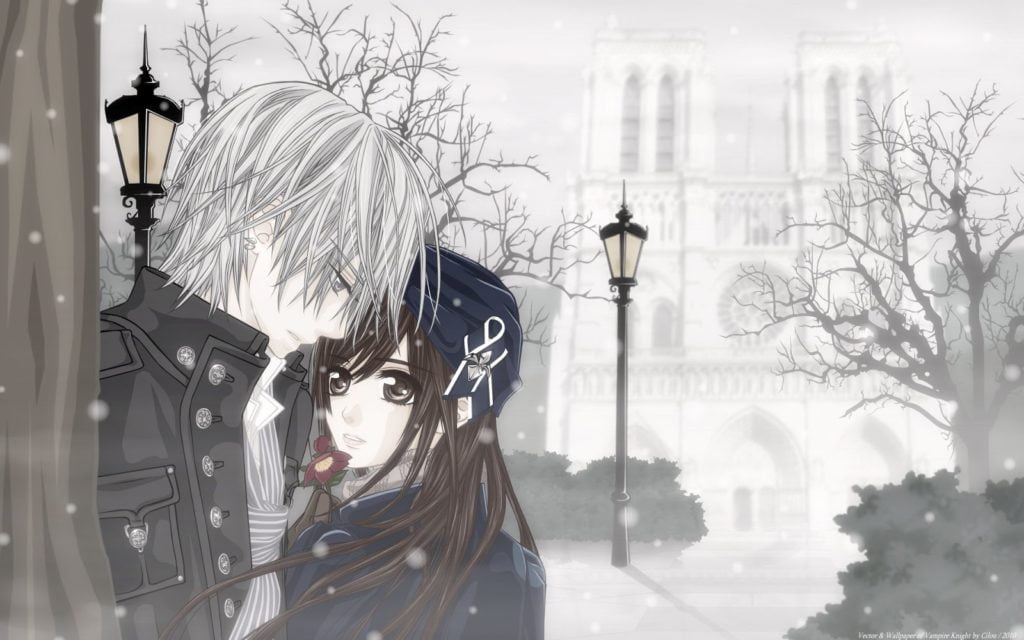 Similarities
Vampire Knight is another anime like Diabolik Lovers with attractive vampires who fall in love with our heroine Yuki. She could easily be considered naive but a bit less thanks to her knowledge of vampires. Doesn't help much with her reckless behavior, though.
Plot Summary
The anime takes place in a world in which vampires and humans coexist (unknowingly to humans).
The main heroine, a high school girl named Yuuki Cross is attending a school that separates humans and vampires thanks to "the Day Class and the Night Class" system. Yuuki, together with Zero Kiryuu, her stepbrother are prefects for the Day Class and are trying to keep everything running smoothly and keep the secret of the Night Class safe.
Yuuki considers the prefect job a good opportunity to meet her savior and crush from the night class, Kaname Kuran, meanwhile Zero finds it a nuisance because he deeply hates vampires.
The question remains the same – can humans and vampires coexist this way?
Read also: 7 Anime Like Vampire Knight
More Vampire Knight to Read & Watch on Amazon
---
5. Amnesia
Genres: Harem, Mystery, Romance, Josei, Fantasy | Episodes: 12 | Airdate: 2013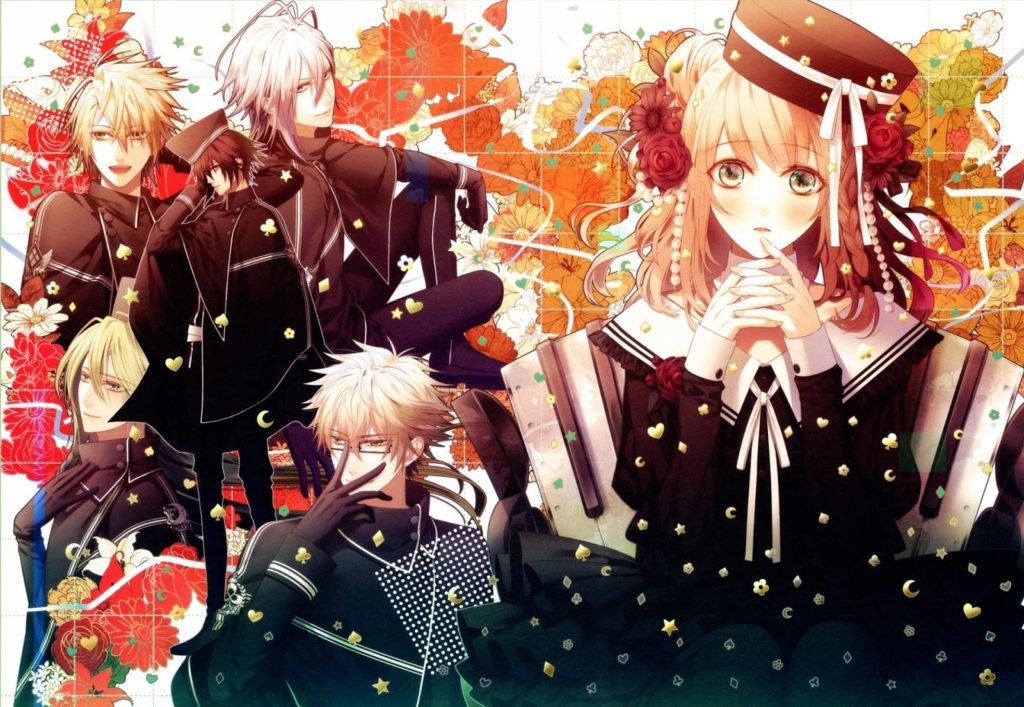 And another fanservice anime on the list, yay!
Similarities
The main character suffers from amnesia, which causes her to lose her memories of the past. In addition, she becomes entirely clueless about her life; Yui is similarly lost because she does not know how she ended up under the same roof as vampires.
In the same vein as Yui from Diabolik Lovers, Amnesia's heroine is surrounded by several handsome men, each with their own agenda. Like Yui, she is sparkling with gullibility and gentleness.
Plot Summary
The main heroine, as the title suggests, wakes up one day after fainting at work with total amnesia. The staff arranges for two of her friends, Shin and Toma, to accompany her home safely.
Soon after, she encounters a spectral boy named Orion who is only visible to her when she is alone at home. He tells her that he entered her world and caused her amnesia, and he promises to help her know who she is.
However, finding a way to remember her life and identity proves to be a very difficult challenge. As she works to solve the riddle surrounding the bizarre events, she becomes entangled with a number of attractive guys who have different objectives.
Buy Amnesia on Blu-ray/DVD on Amazon
---
4. Brothers Conflict
Genres: Harem, Romance, Shoujo | Episodes: 12 | Airdate: 2013

Similarities
The heroine in Brothers Conflict is also "forced" to live with numerous boys who just so happened to be brothers and both anime center on ordinary high school girls.
The male characters are drawn to or seek intimacy with her, which results in romantic/borderline ecchi situations between a number of boys and the lead female protagonist.
Plot Summary
Ema Hinata, the main character, was formerly an only kid, but one day her life was flipped upside down when her single father wed a new woman, giving her 13 step-brothers.
She moves in with her stepbrothers—each with their own distinct appearance and personality—in order to give the newlyweds some space. As they get to know one another and start to feel like family, she discovers that their affection is growing beyond just sibling love and that they are beginning to develop feelings for her. Who will ultimately earn Ema's affection?
Related: 7 Reverse Harem Anime Like Brothers Conflict
See the Latest Brothers Conflict Products on Amazon
---
3. Kuro to Kin no Akanai Kagi (18+)
Genres: Romance, Ecchi, Josei | Episodes: 2 OVAs | Airdate: 2013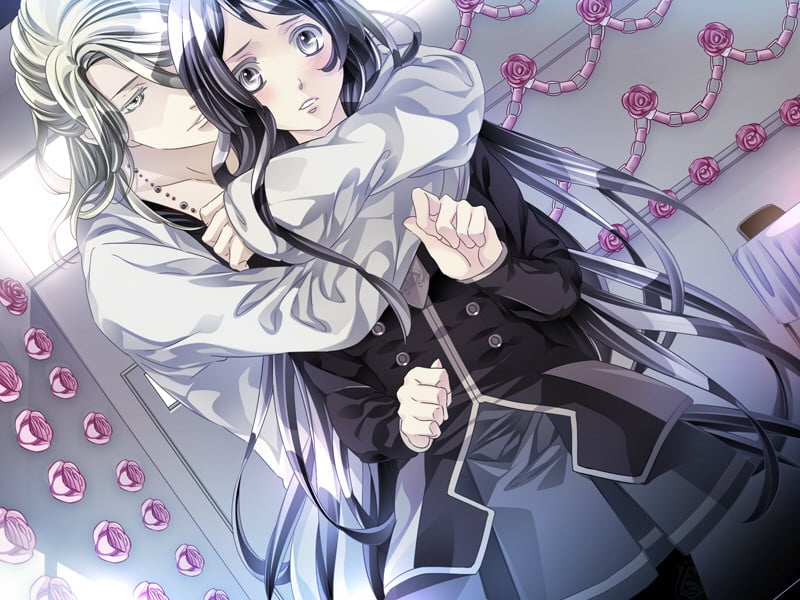 Similarities
Despite not being quite as dark, Kuro to Kin no Akanai Kagi provides enough guilty pleasure, and let's not forget that it is still a raunchy reverse harem anime like Diabolik Lovers.
Similar to Yui, a lovely high school girl named Kanade finds herself surrounded by numerous attractive men who are madly in love with her.
Plot Summary
Kanade Katagiri refuses to attend school and spends her days in her room, dreaming about her being surrounded by doors presenting opportunities. Her non-blood brother, Ikuto Sonomura takes good care of her but also holds feelings for her which she fails to notice.
One day Kanade decides to open the door of opportunities in reality – she leaves her room to get a haircut because she can't see through her bangs. She meets a strange man who gives her a complete makeover in the park and this changes her life forever – she is now considered an immense beauty, getting attention from many men with various motives and lusts.
Diabolik Lovers Grand Edition for Nintendo Switch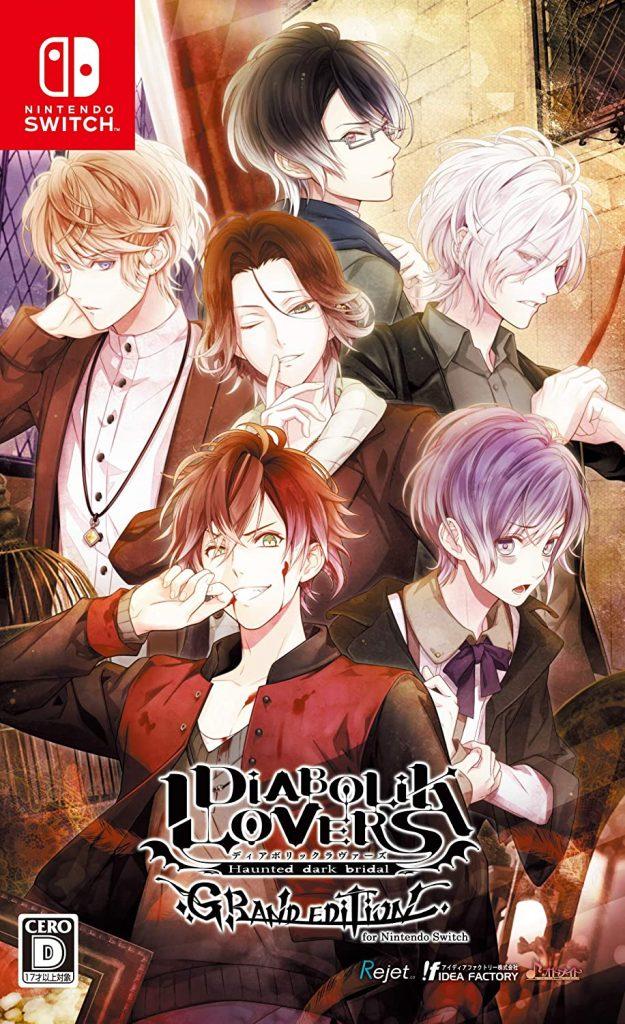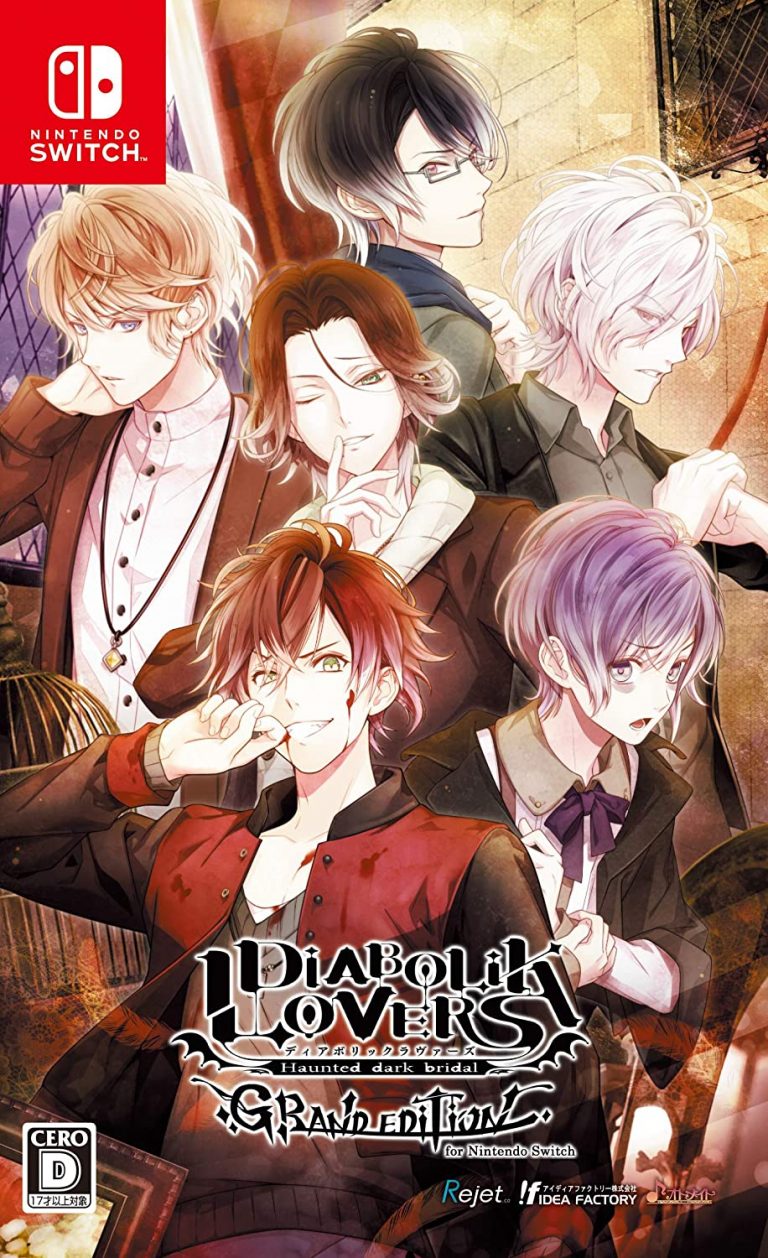 ---
2. Kamigami no Asobi
Genres: Romance, Fantasy, Harem, Shoujo, Supernatural | Episodes: 12 | Airdate: 2014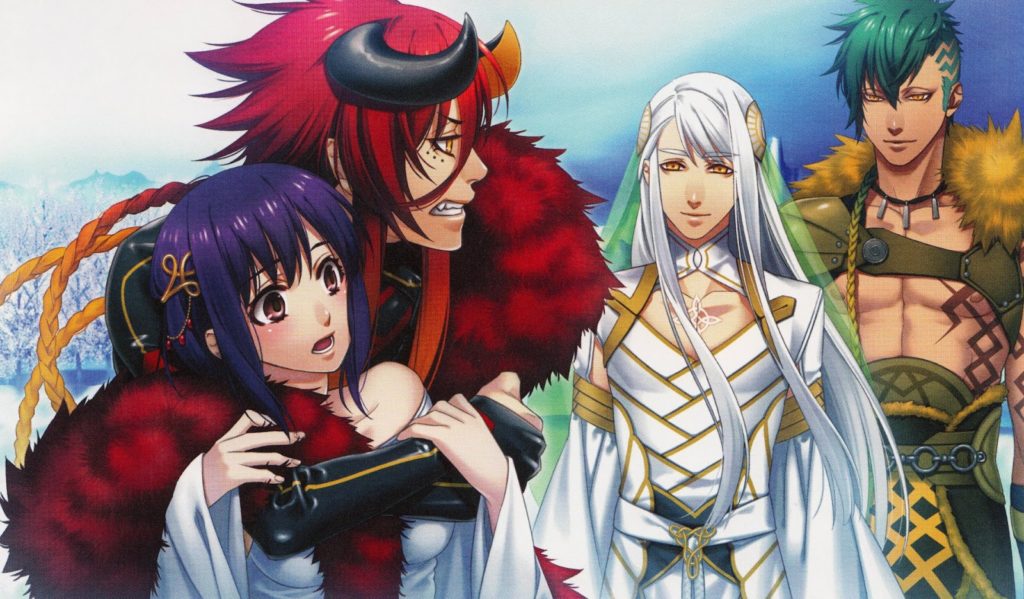 Similarities
Both Yuis deal with bratty guys although Kamigami is way more light-hearted.
Yui in Diabolik Lovers is stuck in a secluded mansion with vampires and unable to leave while Yui in Kamigami no Asobi is trapped in a parallel realm with attractive young gods, trying her best to teach them about humanity.
Plot Summary
Yui Kusanagi, a Shinto shrine priest's daughter, finds a mysterious sword that transports her to another realm. She is then given a challenging task: she must teach the concept of love to attractive young Gods enrolled at the same school as her.
---
1. Fruits Basket (2019)
Genres: Romance, Fantasy, Shoujo, drama, Slice of Life, Comedy | Episodes: 26 | Airdate: 2019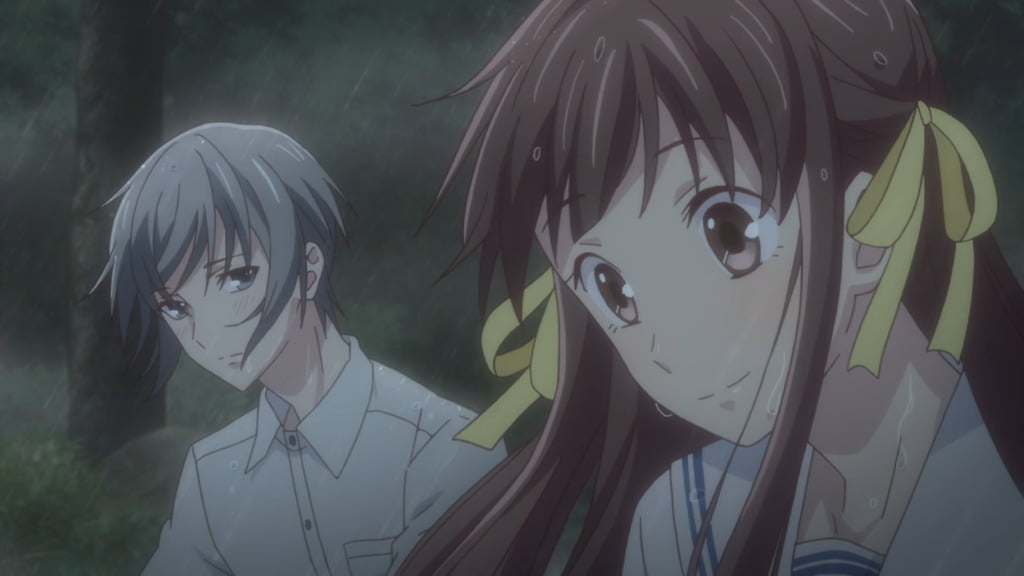 Similarities
Fruits Basket may lack the gloomy vibe but it doesn't really matter because Tohru, the heroine, makes up for it with her innocent sweetness and naivety, and she may even remind you of our clueless Yui in certain moments.
Like Diabolik Lovers, Fruits Basket is a reverse harem anime series, however, it's way milder. The main female lead Tohru is going to live in a house with handsome boys who wield supernatural power (or rather a curse) and will get special attention from multiple guys during the series but the kissing/romantic scenes are missing. 
Plot Summary
The main character, Tohru, is a hard-working and sweet girl who had lost both of her parents and was forced to live in a tent until she moved with three seemingly normal guys (who happened to be also very attractive) but in reality, the boys are possessed by zodiac animals.
How will this turn out?
Check out Fruits Basket on Amazon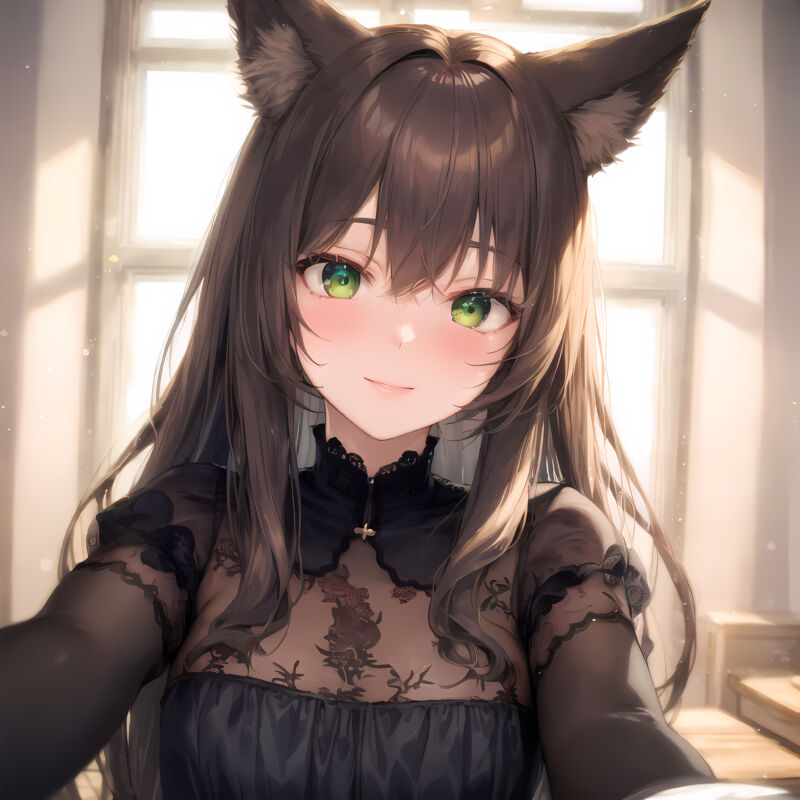 BEFORE YOU GO...
Thanks for reading my article!
If you enjoyed it, please consider supporting me on Patreon. As a Patron, you'll gain access to exclusive perks like stunning AI artworks that are not shared anywhere else, personalized AI-generated art pieces, and the ability to shape the future of this blog by suggesting topics you'd like me to cover.
Your support means everything to me and enables me to keep creating content that I'm passionate about. ✨

Also, you're welcome to join our 9 Tailed Kitsune Anime Discord community. We'd love to have you there! 🙌