Shoujo fans are frequently complaining about the lack of new quality shoujo anime. Understandably so, this genre is among the less popular ones when we compare it to shounen or isekai. That's exactly one of the reasons why we need more delightful anime shows like Sugar Apple Fairy Tale.
For those who haven't seen it, the show follows Anne Halford, a candy whiz with a big dream—she's set her sights on becoming a Silver Sugar Master, a title only the royals can grant. To make her dream a reality, she purchases a unique sidekick: Challe, a good-looking fairy with a not-so-charming mouth.
Anne wants to befriend Challe, but here's the twist—fairies are treated like property in this kingdom, and Challe's not too keen on humans. Could Anne and her candy-filled adventure be the key to winning him over?
For those craving more delightful anime like Sugar Apple Fairy Tale, this list will make sure to satisfy their appetite!
10.

Yume-iro Pâtissière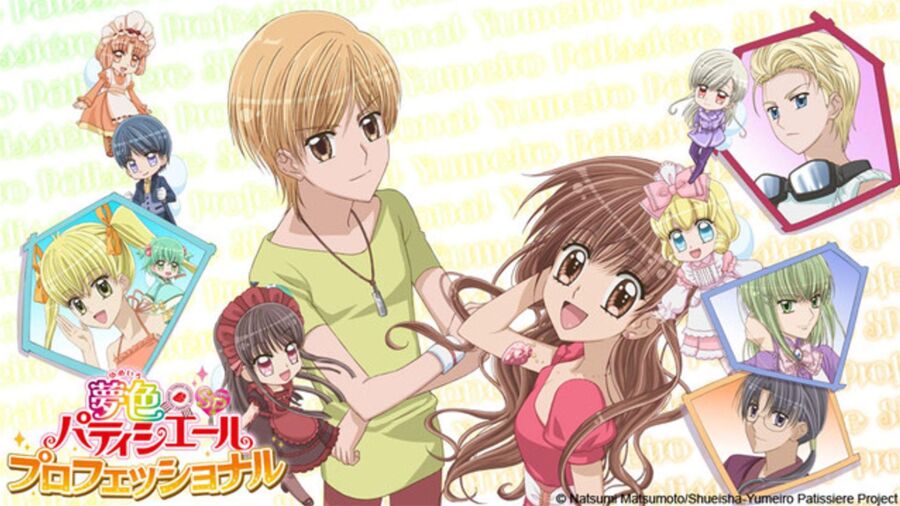 In Yume-iro Pâtissière, we follow Ichigo Amano, a talented high school student with a knack for baking. She enrolls in a culinary school, aiming to become a pastry chef, and as she pursues her dream, she forms lasting friendships and overcomes challenges while perfecting her art in the world of pastries.
While Sugar Apple Fairy Tale focuses on sugar sculpting, Yume-iro Pâtissière explores the art of baking, highlighting the dedication and creativity of their main characters, Ann and Ichigo.
09.

My Happy Marriage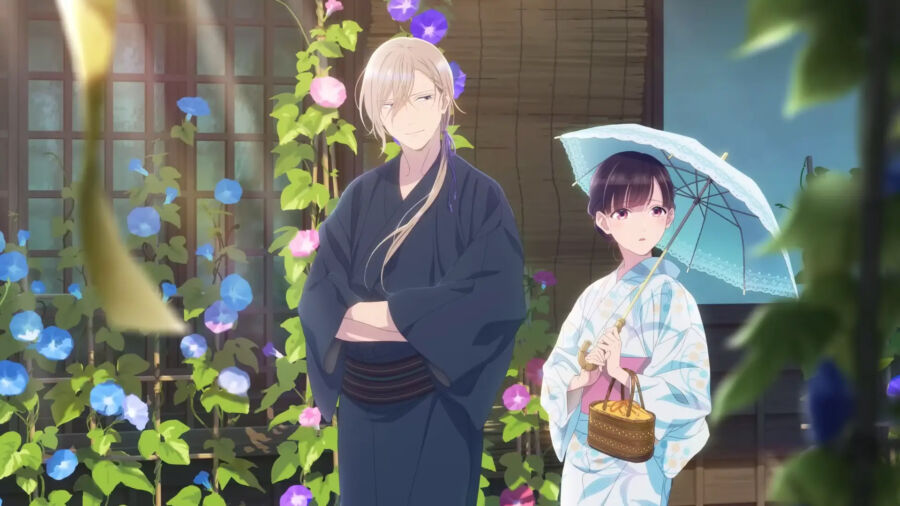 My Happy Marriage might be among the best anime in the Summer 2023 lineup. Unsuprisingly, this gentle romance anime is strikingly similar to Apple Sugar Fairy Tale. The common thread in these series is the profound impact of authentic connections and self-improvement.
In this anime show, Miyo's life seems destined for misery as she faces a loveless arranged marriage. But just like the heartwarming tales in Sugar Apple Fairytale, unexpected kindness and love transform her life, leading to a blissful marriage she never saw coming.
08.

Fruits Basket (2019)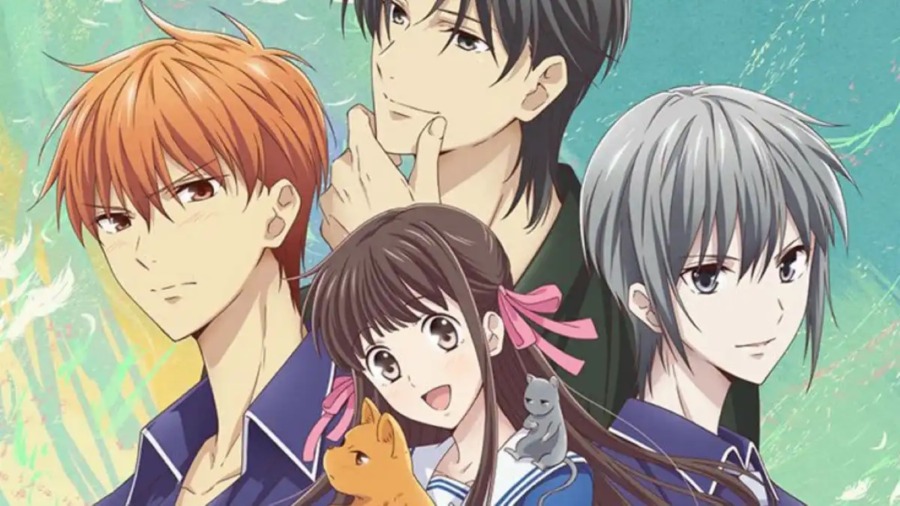 Tohru Honda, a high school girl who has recently lost her mother, stumbles upon a family with a peculiar curse – they transform into animals of the Chinese zodiac when hugged by the opposite sex. She ends up living with them and, through her kindness, helps them heal from their past traumas.
In a parallel fashion, both Fruits Basket and Sugar Apple Fairytale convey the message that empathy and understanding can help characters overcome their past, finding joy and happiness.
07.

The Ice Guy and His Cool Female Colleague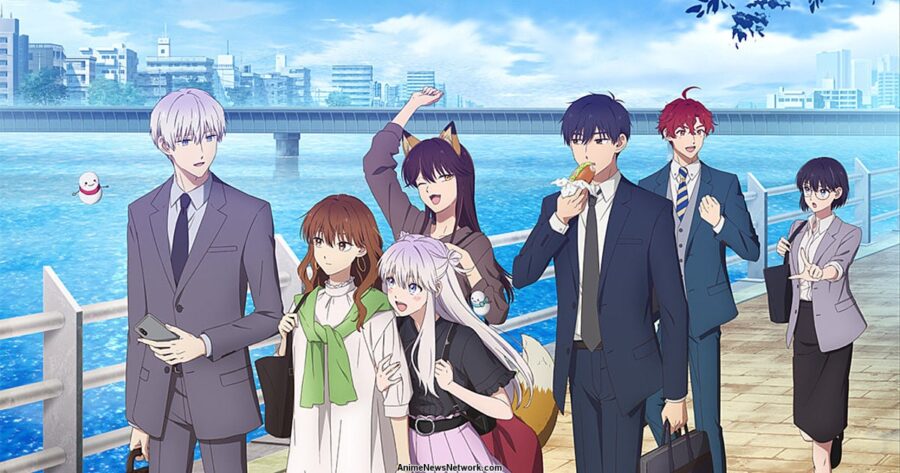 In The Ice Guy and His Cool Female Colleague, Himuro-kun's life takes a chilly turn as he unintentionally creates blizzards when stressed or flustered. His life gets a surprising twist when he meets Fuyutsuki-san, a kind coworker who helps him manage his icy situations.
Much like Sugar Apple Fairy Tale, The Ice Guy and His Cool Female Colleague explores the impact of unique circumstances on personal growth and the heartwarming connections that result.
06.

Kamisama Kiss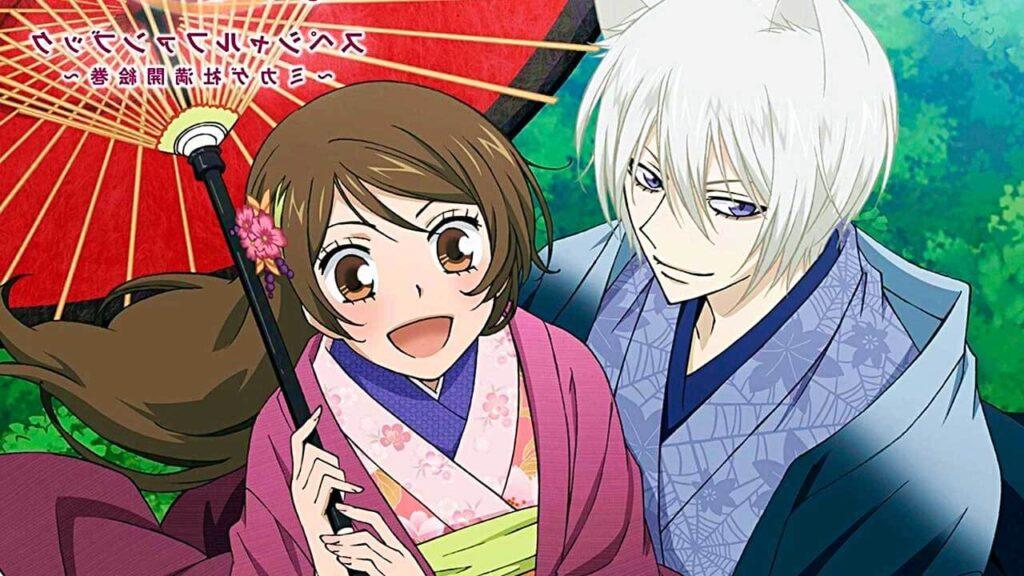 What would happen if an ordinary girl got involved with a fantasy world? Just ask Nanami Monozomo, a seemingly ordinary high schooler who ends up as a land god!
For fans of heartwarming romances that blossom between ordinary humans and mythical creatures, Kamisama Kiss is a must-watch. If you appreciated the blend of romance, fantasy, and character development in Sugar Apple Fairy Tale, you'll find similar magic in Kamisama Kiss.
05.

Yona of the Dawn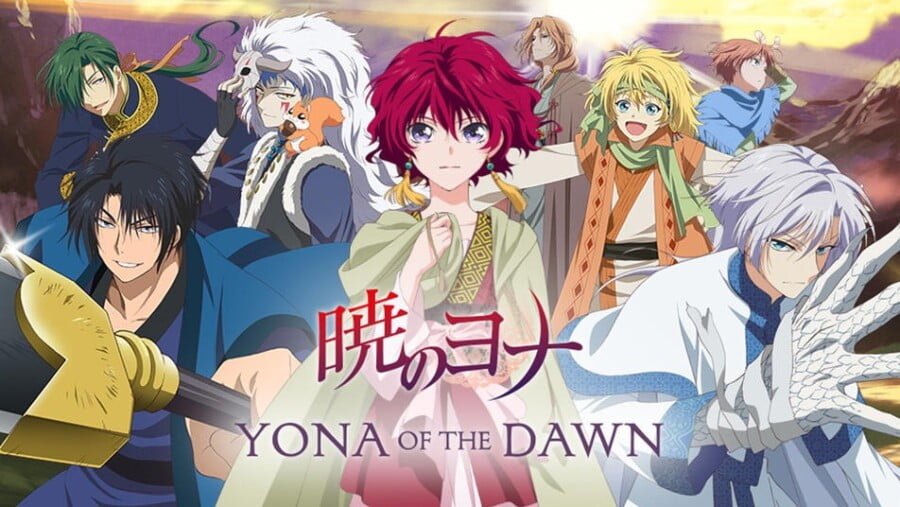 Yona of the Dawn presents fans with an inspiring tale of transformation and resilience. The series revolves around Yona, a strong-willed princess who undergoes remarkable character growth as she deals with a world filled with political intrigue, war, and personal challenges.
Her journey from a sheltered royal to a determined and capable leader resonates with fans who appreciate strong female protagonists and captivating character development.
Similarly, Sugar Apple Fairy Tale shares common ground, with both anime featuring historical fantasy settings, strong character development, and the importance of unique skills in the main characters' journeys.
04.

Why Raeliana Ended up at the Duke's Mansion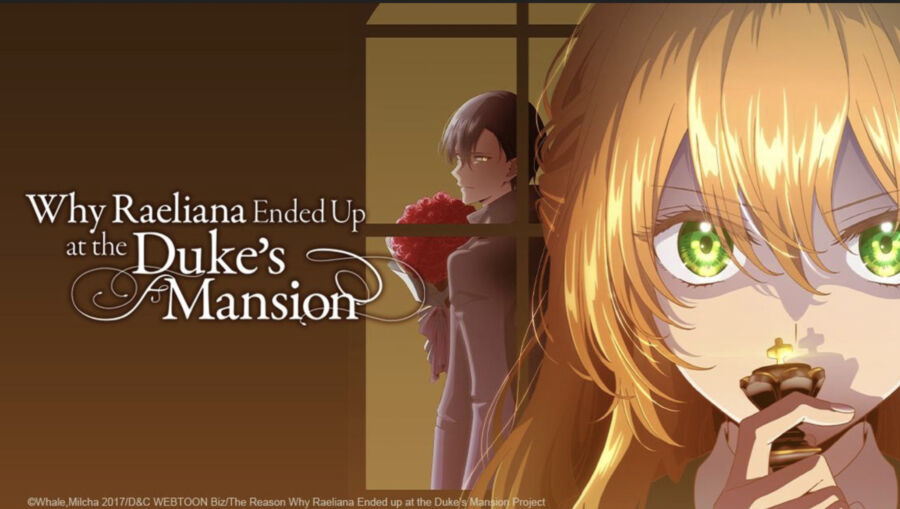 Another cute romance anime series like Sugar Apple Fairy Tale is Why Raeliana Ended up at the Duke's Mansion. Not only does this anime take place in a fantasy setting, but the male protagonists have a similar bishounen vibe too!
After being reborn as Raeliana McMillan, formerly Rinko Hanasaki, she's determined to avoid her tragic fate as the fiancée of Lord Francis Brooks. To break the engagement, she strikes a deal with Duke Noah Wynknight, the novel's male protagonist, unaware that this arrangement may lead to unexpected complications.
03.

The Saint's Magic Power is Omnipotent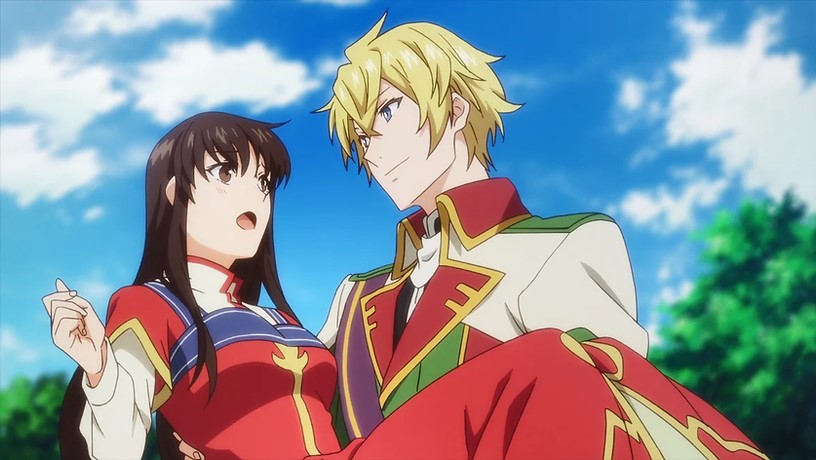 When Sei Takanashi is unexpectedly summoned to the kingdom of Slantania as a legendary "Saint" to battle monsters, she discovers there's another Saint, and she's left to forge her own path. Her journey leads her to the Medicinal Flora Research Institute, where her life takes an unforeseen turn.
Like Sugar Apple Fairy Tale, The Saint's Magic Power is Omnipotent is a romantic historical anime set in a fantasy realm. There, our female lead sharpens her talents in her chosen "field."
02.

Snow White with the Red Hair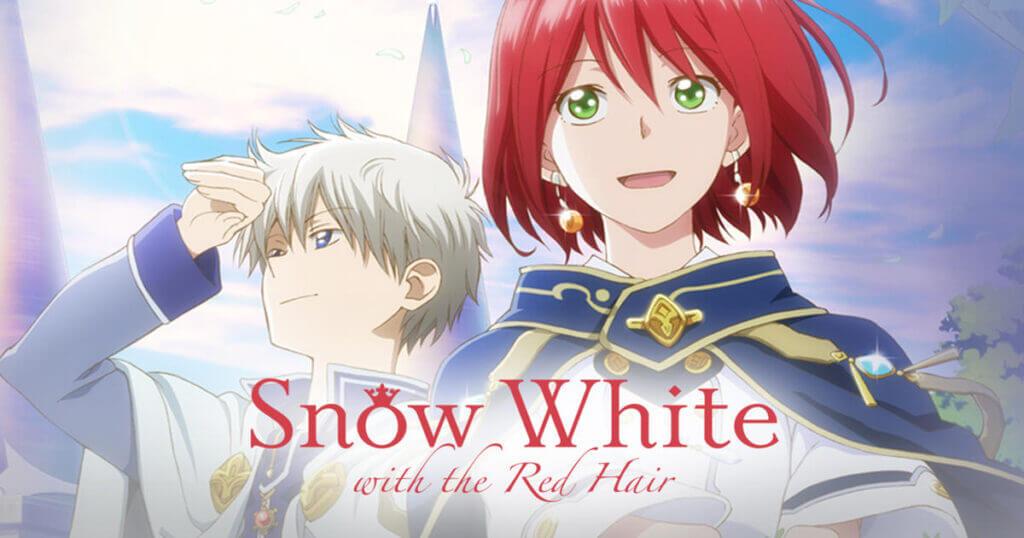 Shirayuki, a determined herbalist, pursues her dreams and finds herself in the company of Prince Zen. Their journey is one of self-discovery, friendship, and overcoming obstacles.
Snow White with the Red Hair and Sugar Apple Fairy Tale whisk viewers into enchanting fairy tale worlds, reminiscent of Disney's magic, featuring ambitious female leads mastering their crafts—medicinal herbalism for Shirayuki and sugar sculpting for Ann.
Adding to the allure, both series introduce warrior male counterparts, crafting captivating stories of love and adventure amidst vibrant, visually stunning animations.
01.

Spice and Wolf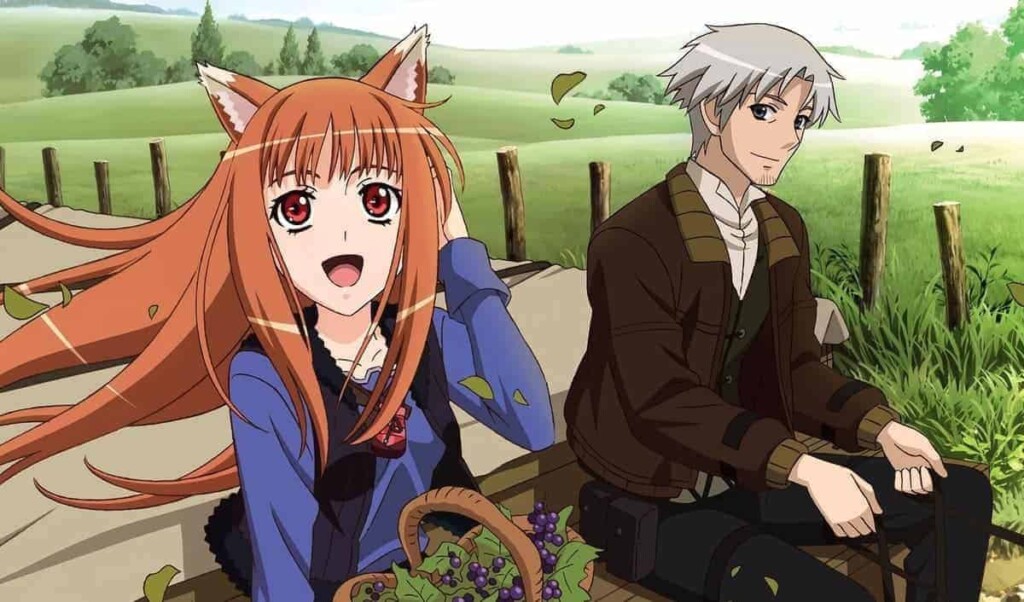 This anime follows a traveling merchant who forms a partnership with a wolf deity.
Spice and Wolf and Sugar Apple Fairy Tale both weave enchanting romances in historical fantasy realms. These bittersweet love stories revolve around humans and spirited magical companions, bound by a shared journey in a whimsical world.
Craftsmanship takes the spotlight, with Spice and Wolf exploring medieval economics through Craft Lawrence and Sugar Apple Fairytale delving into the artistry of sugar sculpting through Ann Halford.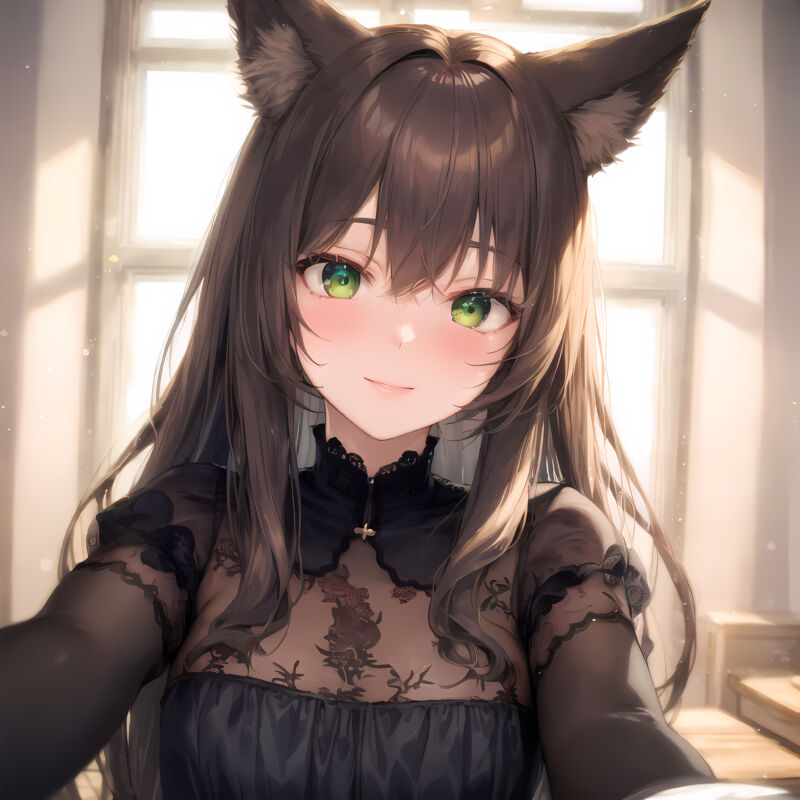 BEFORE YOU GO...
Thanks for reading my article!
If you enjoyed it, please consider supporting me on Patreon. As a Patron, you'll gain access to exclusive perks like stunning AI artworks that are not shared anywhere else, personalized AI-generated art pieces, and the ability to shape the future of this blog by suggesting topics you'd like me to cover.
Your support means everything to me and enables me to keep creating content that I'm passionate about. ✨

Also, you're welcome to join our 9 Tailed Kitsune Anime Discord community. We'd love to have you there! 🙌