One would falsely think that anime showss like My Life as Inukai-san's Dog. (Inu ni Nattara Suki na Hito ni Hirowareta) don't exist because it has an incredibly odd premise. But when you think of it, there are already anime about the MC being reincarnated as a sword, so is it really that weird? By the way, there is already one anime with an almost identical premise but a very different execution, which will be mentioned in this article.
And while My Life as Inukai-san's Dog. has a simple story, it still has an appeal despite its weirdness. I mean, it's an anime about a REINCARNATED dog lusting for his mistress! To elaborate furtherr, this dog used to be her classmate, he just isekaied into a doggo. This makes it better because otherwise, it would be just plain weird. We don't want REAL doggos to have funny ideas about their owners, after all. But if it's a human reincarnated as a dog with his human mind and past life memories, it somehow makes it more acceptable.
As an expert in weird ecchi anime, I deliberately skipped two anime shows that are, in my humble opinion, disgusting, despite having a somewhat similar concept. You know, I don't want you to go grocery shopping for eye bleach after watching something bad that I recommended. For this reason, I included only wholesome and comforting anime. The only downside is that they might be too short for your liking but these types of shows are usually under 12 minutes, so there is nothing we can do about that.
A list of 9 Lewd Anime Like My Life as Inukai-san's Dog.:
9. Interspecies Reviewers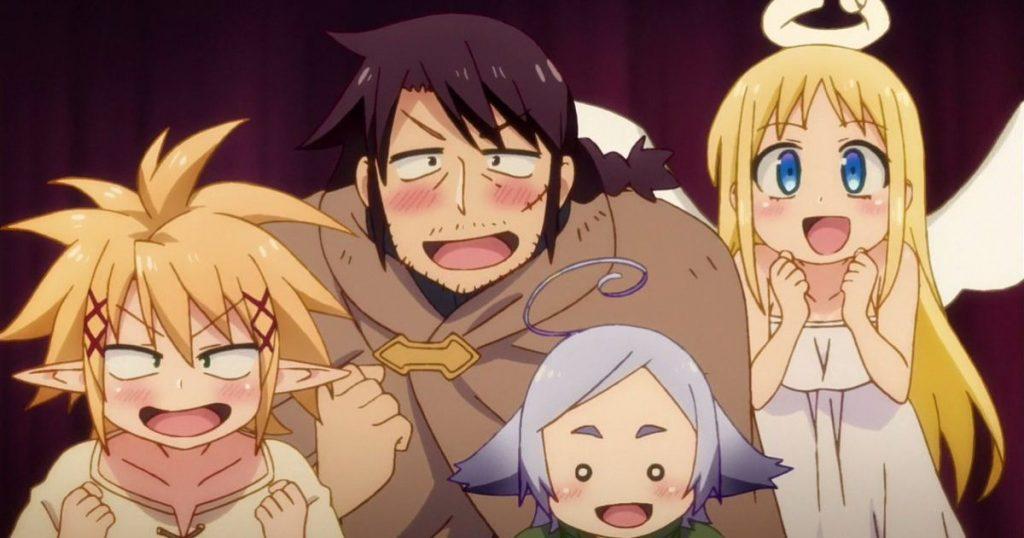 Interspecies Reviewers is a controversial anime show that received both hate and praise. The selling point of this series is fanservice, and it contains TONS of it.
In the fantasy world of Interspecies Reviewers, brothels are not only legal but also normalized, they are literally on every corner. But they are all unique because each brothel offers you a different species and hence a unique experience.
Some of the succu-girls you can find there are:
Elves
Birdmaids
Fairies
Cyclops
Vampires
Beastmen
Salamanders
Will o' Wisps
Dagons
and more. Basically, every monster girl (demi-human girl) you can imagine can be found in this anime. It has a truly colorful representation of monster girls.
Three buddies who are also each of different species are determined to visit every brother and decide once and for all who the sexiest species are. They publish reviews in a bar so that others know which brothel they should visit and what to expect there.
The entertaining part for many is not only the character interactions but the whole premise. I personally appreciate that they included lots of species with different features, sizes, and shapes. Each of the three friends who "test" the succu-girls have their preferences, which adds a touch of realism to them. I mean, no one likes the same thing, right?
The plot is more sophisticated than My Life as Inukai-san's Dog. but the lewd ecchi scenes are absolutely integral to it. And I assume that one of the reasons why you love My Life As Inukai-san's Dog. is those raunchy scenes. Still, I should "issue" a warning: this ecchi anime will be probably among the most extreme you have ever seen in an actual anime!
---
8. One Room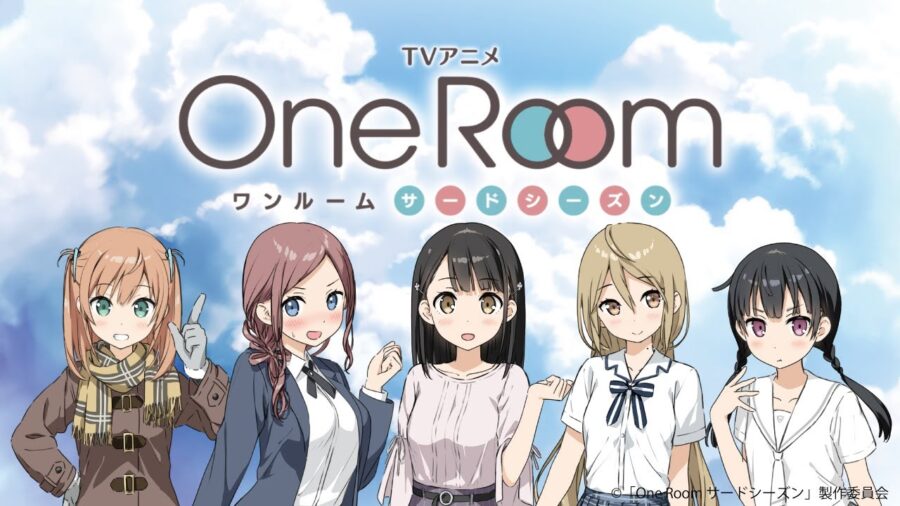 One Room makes you feel like a protagonist of a role-playing game. Each episode is 4-minute long and explores warm romantic relationships with multiple kawaii girls.
Now, almost all short POV shows like this receive a low rating on MAL. I am not sure what people leaving those negative reviews expect from this type of anime because as far as I know, it has only one purpose: being a dating simulator with fanservice. But I don't think that should discourage you. You know what you're in for!
---
7. Colorful

Another fanservice anime like My Life as Inukai-san's Dog. is Colorful.
Aside from being so jam-packed with panty shots that you'll assume you inadvertently stumbled into a young woman's underwear drawer, Colorful doesn't actually have a plot, character development, or much of anything. But in all honesty, none of that is necessary. This parody series examines Japan's apparent obsession with the upskirt without irony or guilt.
---
6. Tawawa on Monday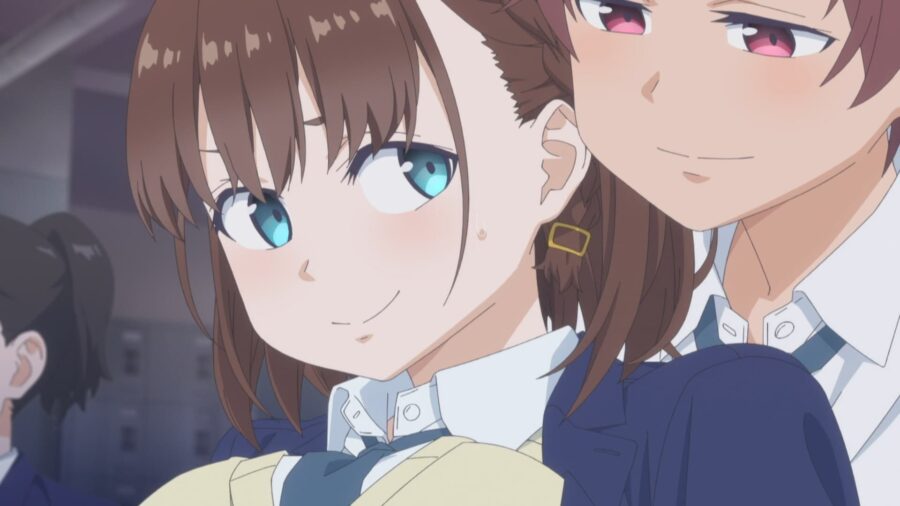 Tawawa on Monday is a healing/comfy anime that might make you smile if you love beautiful, full-breasted, and kind anime girls. It's primarily targeted at a male audience (no duh). It's nothing groundbreaking and it doesn't even try to be. After all, it's an ecchi anime about an ordinary Japanese salaryman and his "Monday blues". He bumps into a large-breasted high schooler, Ai-chan, on the train, and since then, his Mondays are always brightened up by Tawawa, a large-breasted high schooler.
---
5. Ganbare Douki-chan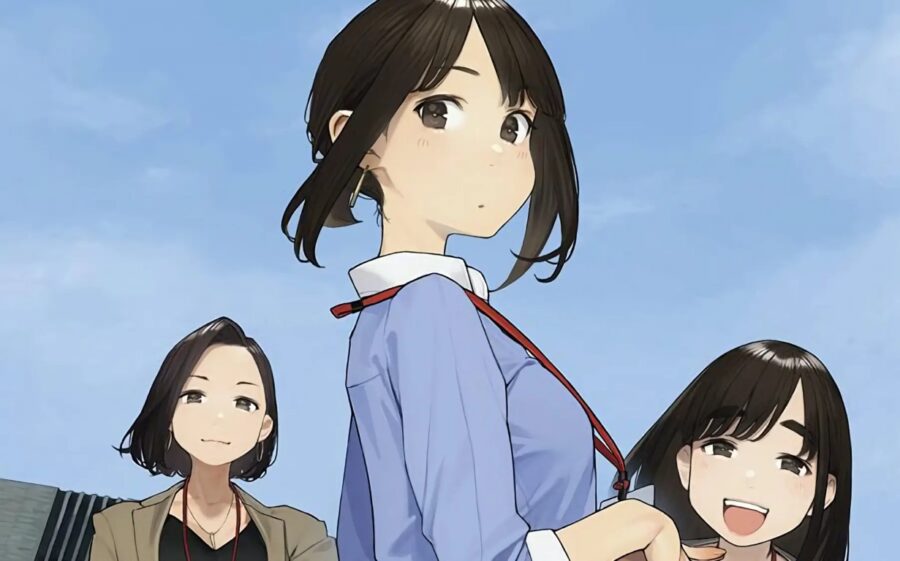 Ganbare, Douki-chan might have only 6 minutes per episode but it still delivers what it intended to do: put a smile on your face. There is no other point to this series, we just cheer on Douki-chan and want her to succeed in her love mission.
Douki-chan is a cute office worker who harbors feelings for Douki-san, her male colleague. But since she is very shy and insecure, she hasn't mustered up the courage to confess her feelings. Unfortunately, there are also two rivals in the picture: Kouhai and Senpai, two well-endowed female colleagues who are also interested in her love interest!
---
4. Miru Tights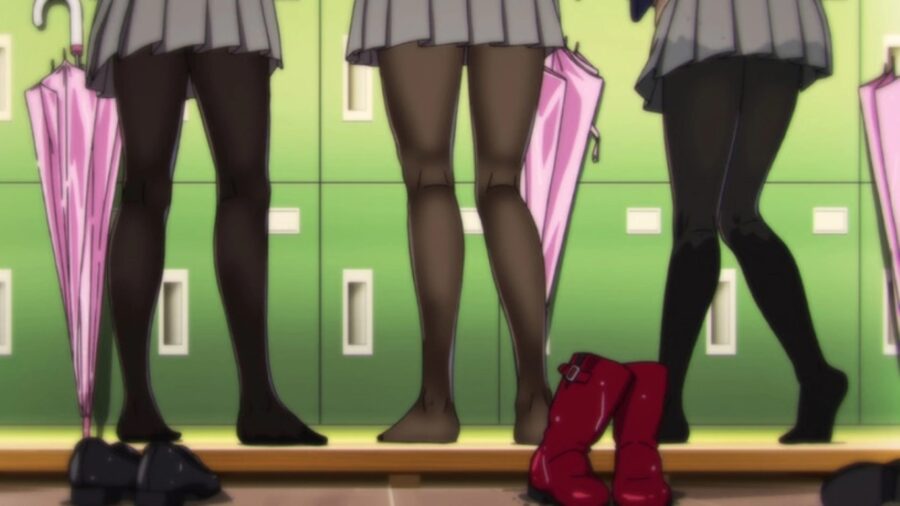 When watching anime like My Life as Inukai-san's Dog. or Miru Tights, there is a clear goal from the beginning. You don't do it because you want a mind-boggling plot, character development, insane turns, or twists.
Miru Tights is a slice-of-life ecchi anime filled with seductive shots of three high school girls as they go through their day doing mundane activities. With less than 4 minutes per episode, your day will be filled with scenes of feet, tights, and thighs from various angles.
---
3. Dog & Scissors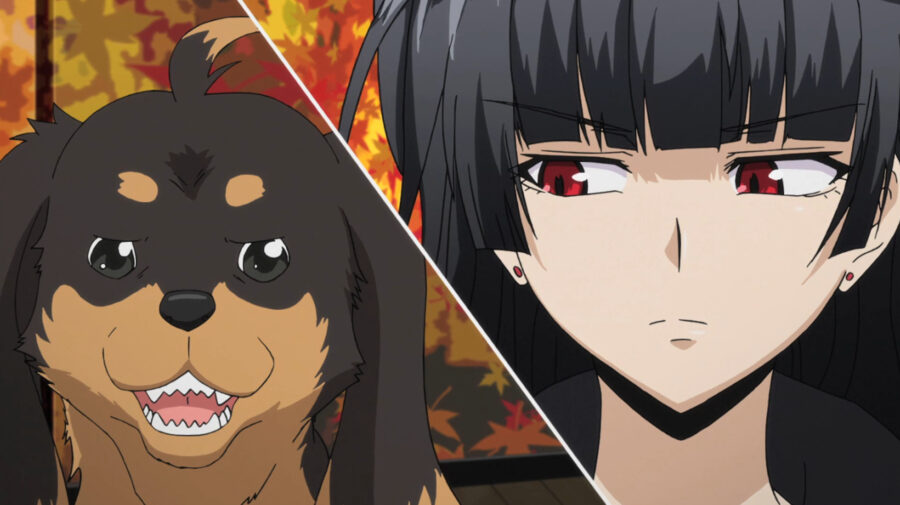 Dog & Scissors tells a story of a high school boy who saves a girl but is killed in the process. He is, however, reborn as a dog and becomes her pet. Sounds familiar?
While it might sound very similar, the female MC is a sadistic tsundere who is also a famous book author, so it's more on the absurd and crazy side. This show is basically a comedy with a tinge of romance.
---
2. DOGEZA: I Tried Asking While Kowtowing.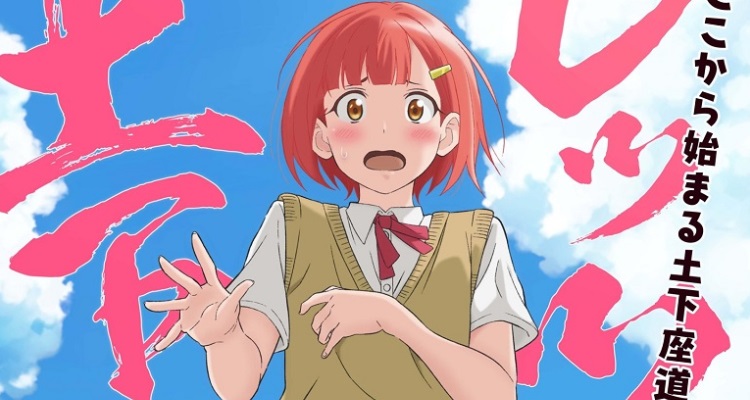 Is it just me who finds it hilarious that this anime is about a man called DOGE who kowtows young girls to show him their underwear? Weird as it sounds, it works. This ecchi is about 3 minutes per episode and gives you what you came for: an intimate POV of anime girls of various sizes and shapes and somewhat witty dialogue.
---
1. I Want You To Show Me Your Panties With a Disgusted Face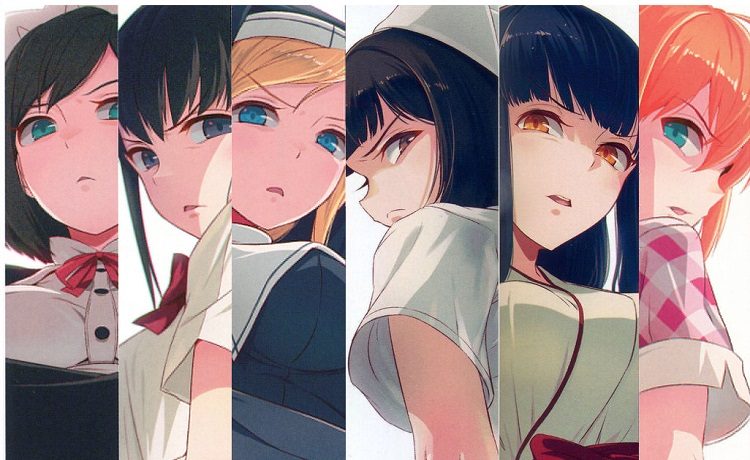 To sum this anime up, it's pretty self-explanatory. In only 4 minutes, you will be placed in the role of the main character and explore a variety of girls making disgusting faces while they reveal their undergarments.
You'll have the chance to see a maid, idol, nun, shrine maiden, nurse, and schoolgirl. All of them are at the beginning cheerful and gracious but that completely changes after you demand what's said in the title. They truly get into the role you demanded.
It's obviously not for everyone, but I think that fans of Anime Like My Life as Inukai-san's Dog. are more than prepared to indulge in this short OVA.