The world of animal-themed anime is pretty niche. Beastars, BNA: Brand New Animal, and Odd Taxi leave their mark on fans while others just fade away. This is evident when searching for animal-focused anime. If your success is like mine, the internet will give you lists of animal leads and not much more. These results overlook the sum of anime history.
Without much to go on, creating this list was a bit like hunting for lint on a rug. Where to begin and what makes up an animal-themed anime? Therefore, this list is about finding good animal-themed anime versus ranking them. And so, the selection process took a heavy-handed approach. After taking a deep dive, I feel this is a pretty good sample of animal-themed anime.
As you review the post, please feel free to let me know your favorite animal-themed. I would love to hear from you.
05. Oda Cinnamon Nobunaga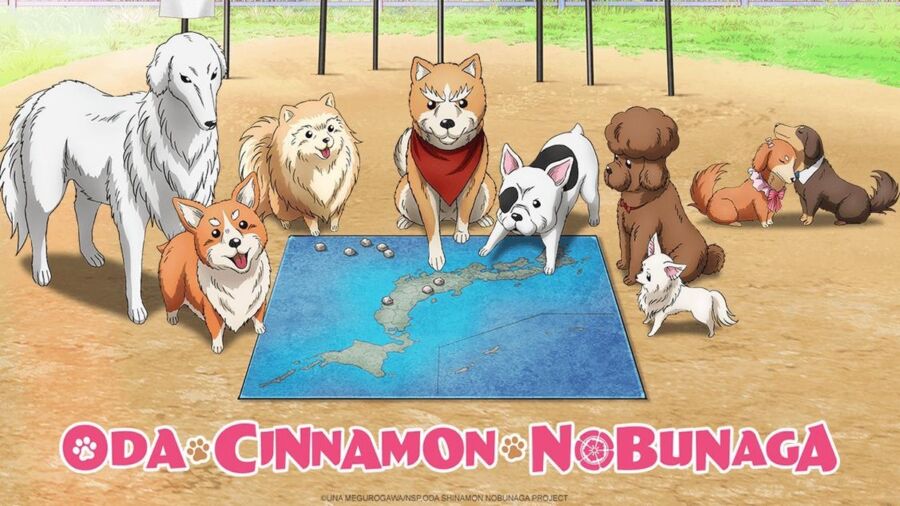 Genres: Comedy, Slice of Life
Premiered: Winter 2020
Studio: Studio Signpost
What do you get when a legendary figure reincarnates as someone's beloved pet? The anime, Oda Cinnamon Nobunaga, seeks to answer this silly but twisted story. Before his death, a powerful warlord cries out to live as a dog in the next life. His wish granted; Oda finds himself to be the four-legged companion of a young girl.
Studio Signpost would adapt Una Megurogawa's slice-of-life manga by the same title. The story tells of the rebirth of Oda's old friends and foes into the modern era, as pampered pets. With no desire to give up their warrior persona, the pack grapples with a dog's desire to have their owner coddle them. Their urges lead to some very funny moments, both individually and as a group. As an added bonus, the story gives fans a bit of history of the Warring States Period.
Critically, the series is a mixed bag of reviews. There are some who take aim at the historical elements while others feel the jokes are too simple. They hit the point at times but their reviews miss its unique premise. Oda Cinnamon Nobunaga is a breath of fresh air in a medium flooded with cookie-cutter stories. 
04. Unico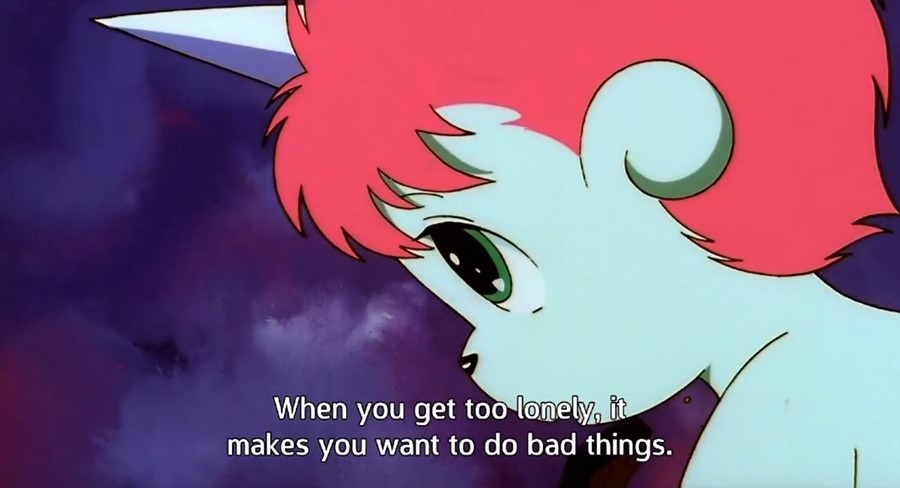 Genres: Adventure, Fantasy
Premiered: March 14, 1981
Studio: Madhouse
Unico is a film adapted from a shoujo manga. The story is about a young unicorn who has the ability to make others happy, which angers the gods. With help from the West Wind, Unico escapes to go on adventures helping others. The film covers the 'Cat on the Broomstick" and 'Unico and Solitude' chapters. Unico helps a selfish demon and cat learn the importance of friendship.
Studio Madhouse would adapt Tezuka Osamu's manga to the big screen. The studio pulled out all the stops during production of this film. This included releasing the film with an English dub. Their effort is apparent, as this anime is on par with Disney's classic age of filmmaking. Many of the production team would go on to work at Studio Ghibli.
Unico may seem like a child's story but it is a wonderfully palate cleansing anime. Upon viewing, one can sense the love and care that went into making this film. If you are looking for a comfort anime, we recommend that you check out Unico.
03. Ginga Tetsudou no Yoru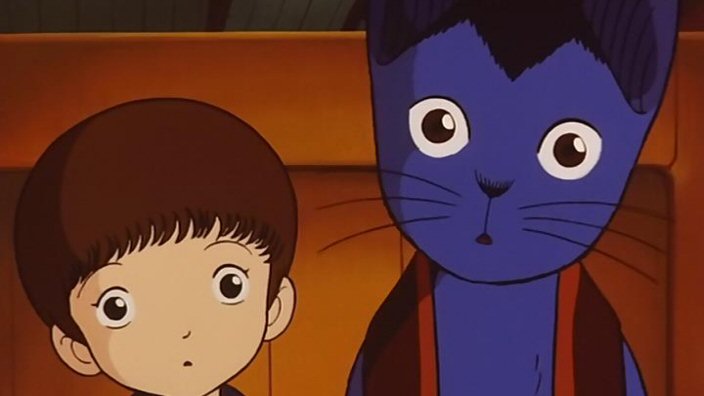 Genres: Drama, Fantasy, Mystery
Premiered: July 13, 1985
Studio: Group TAC
Are you seeking an anime that will have you contemplating the meaning of life? You need look no further than Ginga Tetsudou no Yoru or Night on the Galactic Railroad, as it is known in the West. The film follows a young cat and his only friend. Aside from attending school, Giovanni works at a printing shop and caring for his bedridden mother. During the Festival of Stars, the two boys board a mysterious train. The friend's fantastical travels lead them on a journey of life.
Group TAC based their film on Kenji Miyazawa's children's story by the same name. Miyazawa wrote this tale on a train after the death of his sister. Night on the Galactic Railroad received adaptations in anime, manga, and live-action mediums. Group TAC's retelling went on to receive the Oofuji Noburou Award at the Mainichi Film Awards in 1985.
Night on the Galactic Railroad is a beautiful mix of art and philosophy. Despite its 1980s aesthetic, this is one anime that is worth your time.
02. Chi's Sweet Home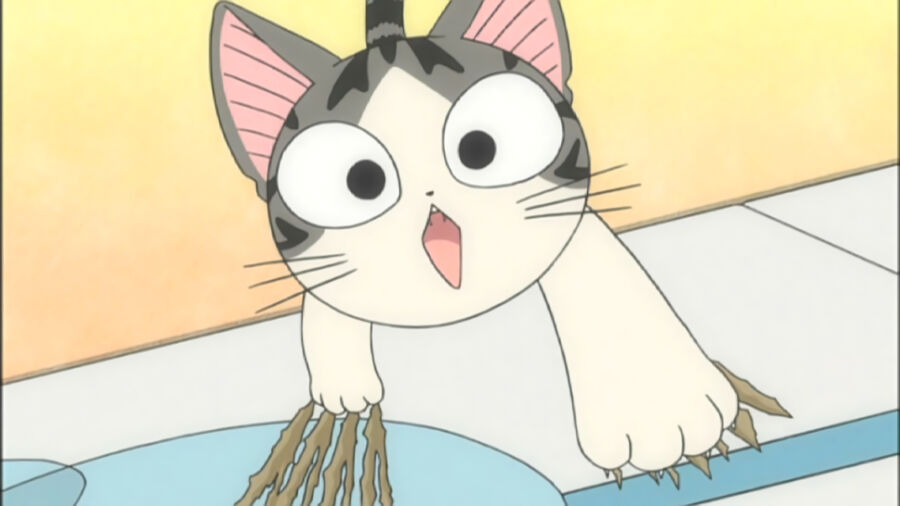 Genres: Comedy, Slice of Life
Premiered: Spring 2008
Studio: Madhouse
If you own or just happen to love cats, Chi's Sweet Home might be right up your alley. One day, a young boy finds the stray kitten and the child's family decides to take it in. The only problem is that their apartment has a strict no pets policy. With the prospect of giving her up, Chi and her family relish their time together.
This is a bit of an unusual entry for Studio Madhouse. The story's source came from Kanata Konami's manga, of the same title. Each episode is about three minutes long and is equal to one manga chapter. Chi's Sweet Home would have two seasons spanning 208 episodes. Surprisingly, the short runtime works to the series' advantage.
Heartwarming is the best adjective to describe Chi's Sweet Home. If you are looking for an anime pick-me-up, you should check out this wonderful slice-of-life anime.  
01. Shirokuma Café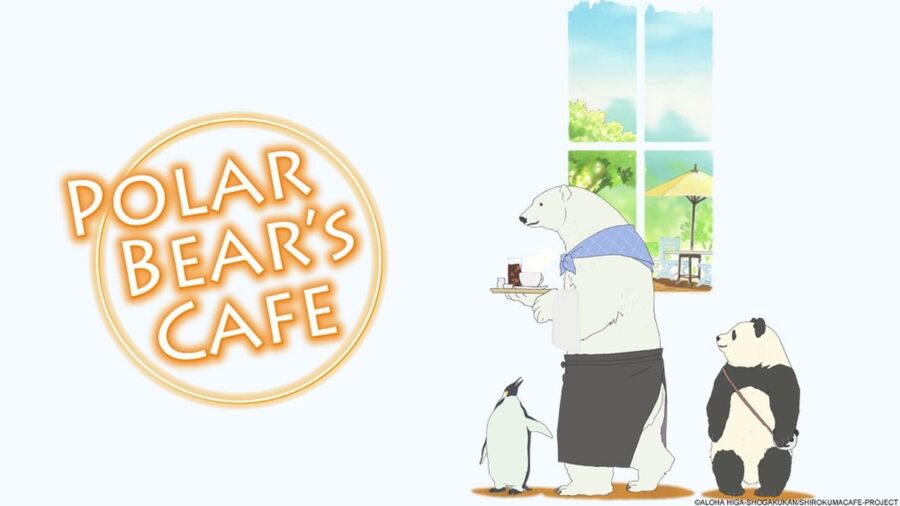 Genres: Comedy, Slice of Life
Premiered: Spring 2012
Studio: Pierrot
Shirokuma Café, also known as Polar Bear Café, is a wonderful anime with an excellent animal cast.  As the title suggests, the story is about a café run by a polar bear named Shirokuma. This is a place where animals and humans gather to share stories in the comforts of a coffee bar. Surprisingly, a majority of the animals do not have names but are called by their species.
Polar Bear Café is a manga created by Aloha Higa and adapted by Studio Pierrot. The series is a collection of comedy skits. These stories focus on the exchanges between Polar Bear, Panda, and Penguin.  Whether it is writing or beautiful artwork, each episode immerses the viewer and keeps them begging for more.
Despite some behind-the-scenes drama, the series would see 50 episodes. In 2019, Polygon named this series as one of the best of the twenty-tens. Shirokuma Café is well worth the watch.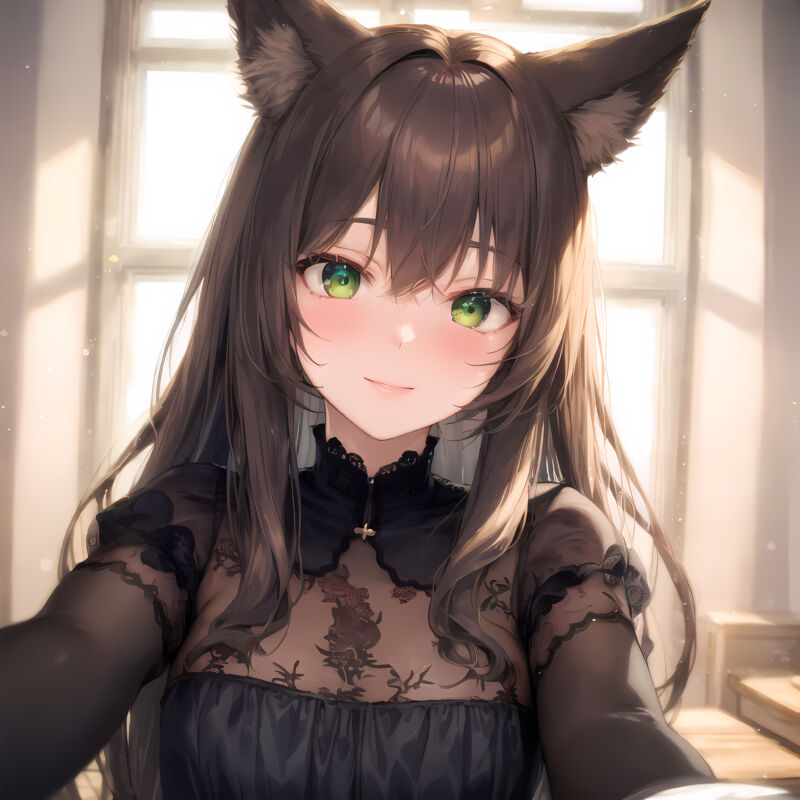 BEFORE YOU GO...
Thanks for reading my article!
If you enjoyed it, please consider supporting me on Patreon. As a Patron, you'll gain access to exclusive perks like stunning AI artworks that are not shared anywhere else, personalized AI-generated art pieces, and the ability to shape the future of this blog by suggesting topics you'd like me to cover.
Your support means everything to me and enables me to keep creating content that I'm passionate about. ✨

Also, you're welcome to join our 9 Tailed Kitsune Anime Discord community. We'd love to have you there! 🙌