The Angel Next Door Spoils Me Rotten is a heartwarming and kawaii anime. You might require a dentist appointment because of how sweet it is. Moreover, you'll be left with a desire for a girlfriend like Mahiru. Fortunately, if you're interested in finding more anime like The Angel Next Door Spoils Me Rotten that are similarly syrupy, you're in luck, as we've compiled a list just for you!
But before we proceed, let's take a look at the synopsis.
In The Angel Next Door Spoils Me Rotten, the most gorgeous girl in school, Mahiru, lives right next door to Amane who lives alone. She is like an angel—beautiful and graceful, excelling in school and athletics while keeping a humble demeanor. She is still, though, entirely out of reach, like a distant dream.
However, everything changes on a fateful rainy day when he lends her an umbrella, and "the angel" and Amane start an unusual next-door relationship.
Here are 15 Anime Like The Angel Next Door Spoils Me Rotten (Otonari no Tenshi-sama ni Itsunomanika Dame Ningen ni Sareteita Ken)!
Updated on 04/02/2023. I've added some more recent shows that aired, to keep things fresh and exciting. Happy watching!
Disclaimer: This post contains affiliate links. If you use these links to buy something, I may earn a small commission, without any extra cost to you. As an Amazon Associate, I earn from qualifying purchases. Thank you!
---
15. 3D Kanojo: Real Girl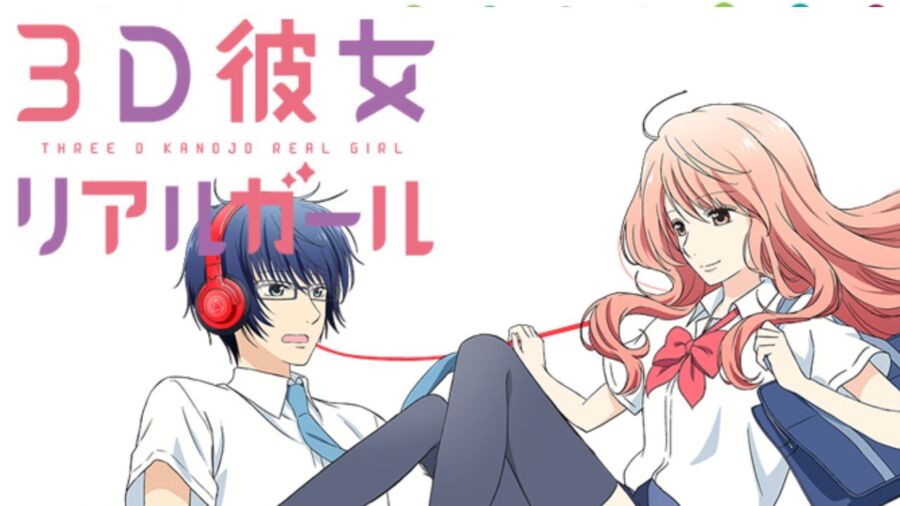 3D Kanojo: Real Girl is a romantic comedy that tells the story of Hikari and Iroha's relationship. Despite their differences, they manage to find common ground, and their love story becomes a journey of self-discovery for both of them.
In this anime, we are introduced to Hikari Tsutsui, a hardcore otaku who loves nothing more than diving into his favorite anime and manga. But when it comes to real-life relationships, he's clueless – until he meets Iroha, a girl who's everything he's not: popular, confident, and unapologetically herself.
Similar to The Angel Next Door Spoils Me Rotten, 3D Kanojo: Real Girl is a teenage love story about a popular girl and an unpopular guy.
14. My Love Story with Yamada-kun at Lv999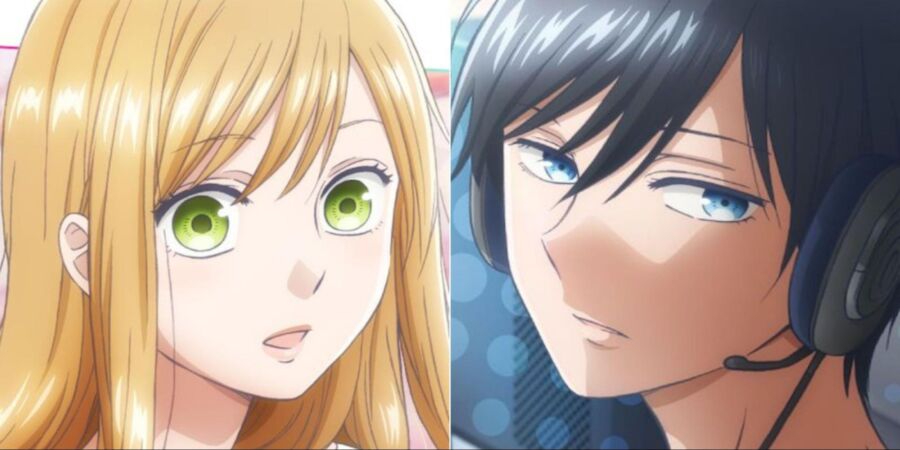 Akane's gamer boyfriend cheats on her, but she finds solace in her favorite game. During a session, she meets a guildmate named Akito Yamada who's unsociable and inexperienced in love. Despite the odds, Akane falls for him. Can she level up her love game and win Yamada's heart?
As for its similarities to The Angel Next Door Spoils Me Rotten, My Love Story with Yamada-kun at Lv999 is also about love growing little by little. It's all about slow and steady progress that'll make you feel all warm and fuzzy inside.
13. The Ice Guy and His Cool Female Colleague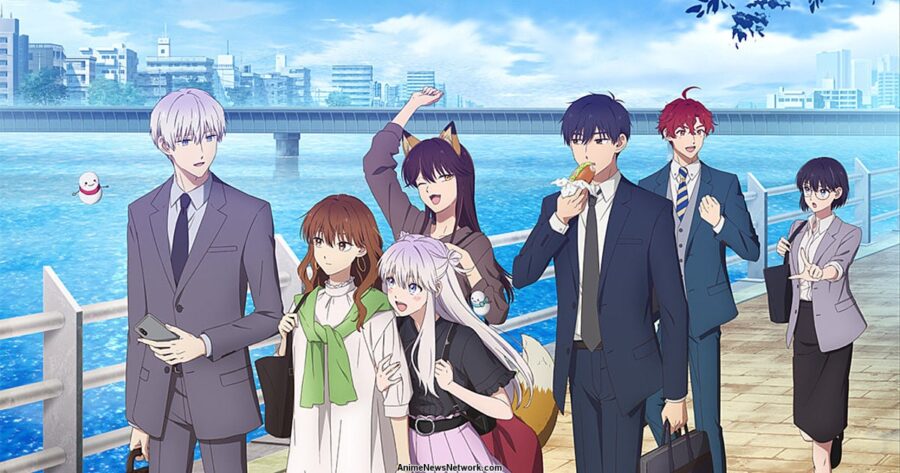 This is a sweet love story about a unique office worker who possesses the ability to manipulate ice, and his gentle and composed female coworker.
The Ice Guy and His Cool Female Colleague is a romantic comedy like The Angel Next Door Spoils Me Rotten that features a heroine who goes above and beyond for her love interest. If you enjoyed the female MCs doing special things for their darlings, The Ice Guy and His Cool Female Colleague is a must-watch.
12. His and Her Circumstances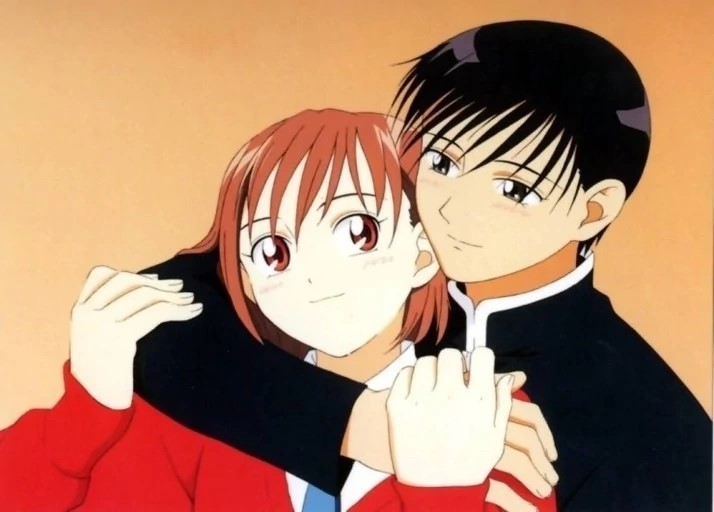 His and Her Circumstances is a rom-com anime that follows the story of Yukino Miyazawa, a model student who has always been praised for her academic and personal achievements. However, behind her perfect facade, she's actually quite conceited and manipulative, always striving to be the best and seeking validation from others.
But everything changes when she meets Soichiro Arima, a charming and talented student who seems to be her equal in every way. As they begin to compete for the top spot in class, they also start to develop feelings for each other, creating a love story that's both sweet and complex.
Like The Angel Next Door Spoils Me Rotten, this anime features MCs who meet early on and slowly develop a close relationship through spending a lot of time together. Moreover, both protagonists have to confront their respective mental traumas.
11. Higehiro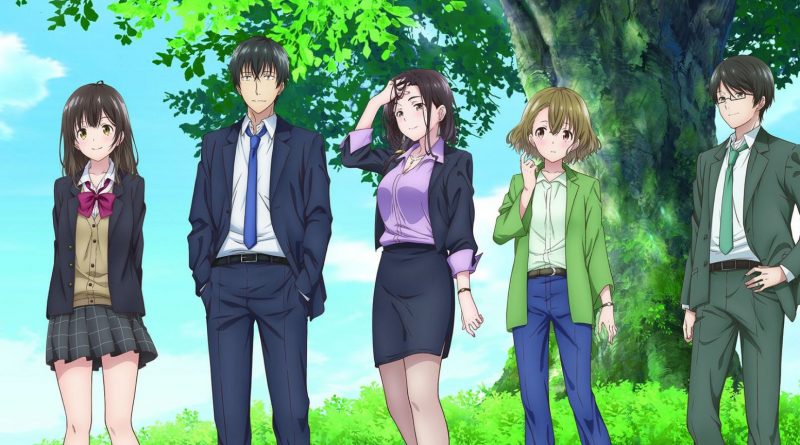 Higehiro, also known as After Being Rejected, I Shaved and Took in a High School Runaway pretty much sums up the story.
Sayu Ogiwara, the teen runaway, ends up cooking, cleaning, and taking care of household chores for Yoshida, an ordinary office worker.
Sayu's gentleness reminds me of Mahiru from The Angel Next Door Spoils Me Rotten. Not to mention that both these shows are made by Project No.9, so she looks similar to Mahiru in a way.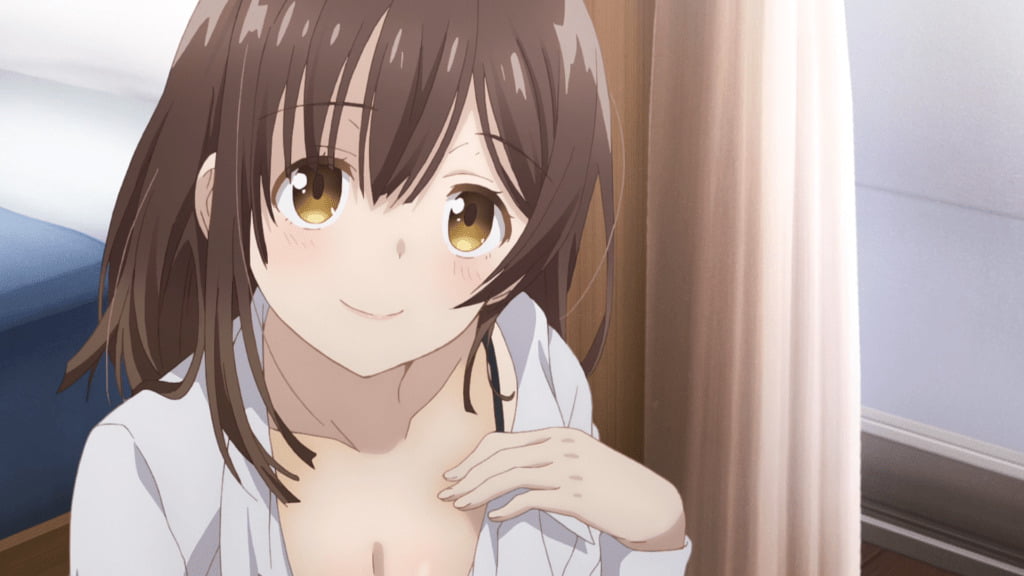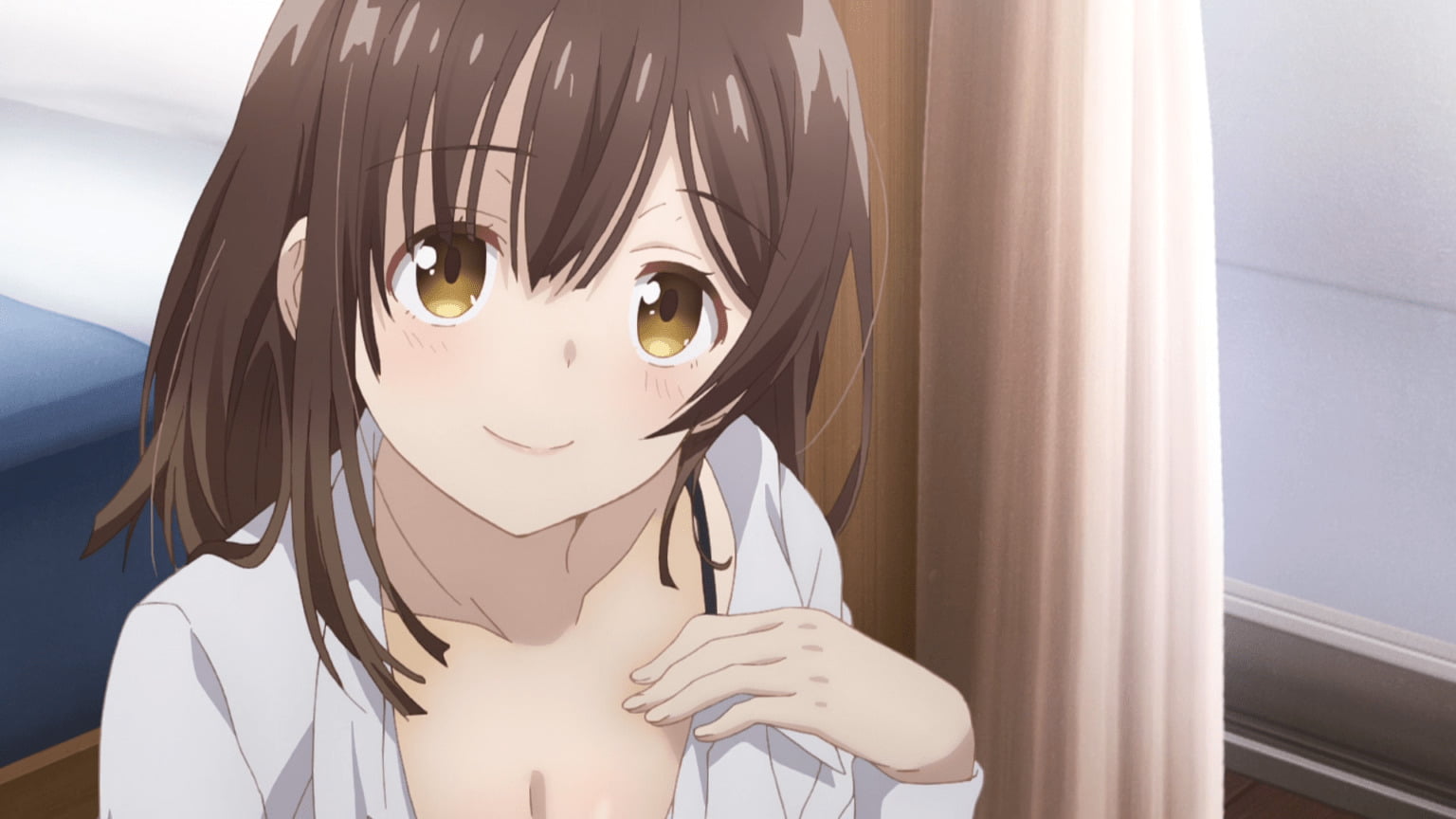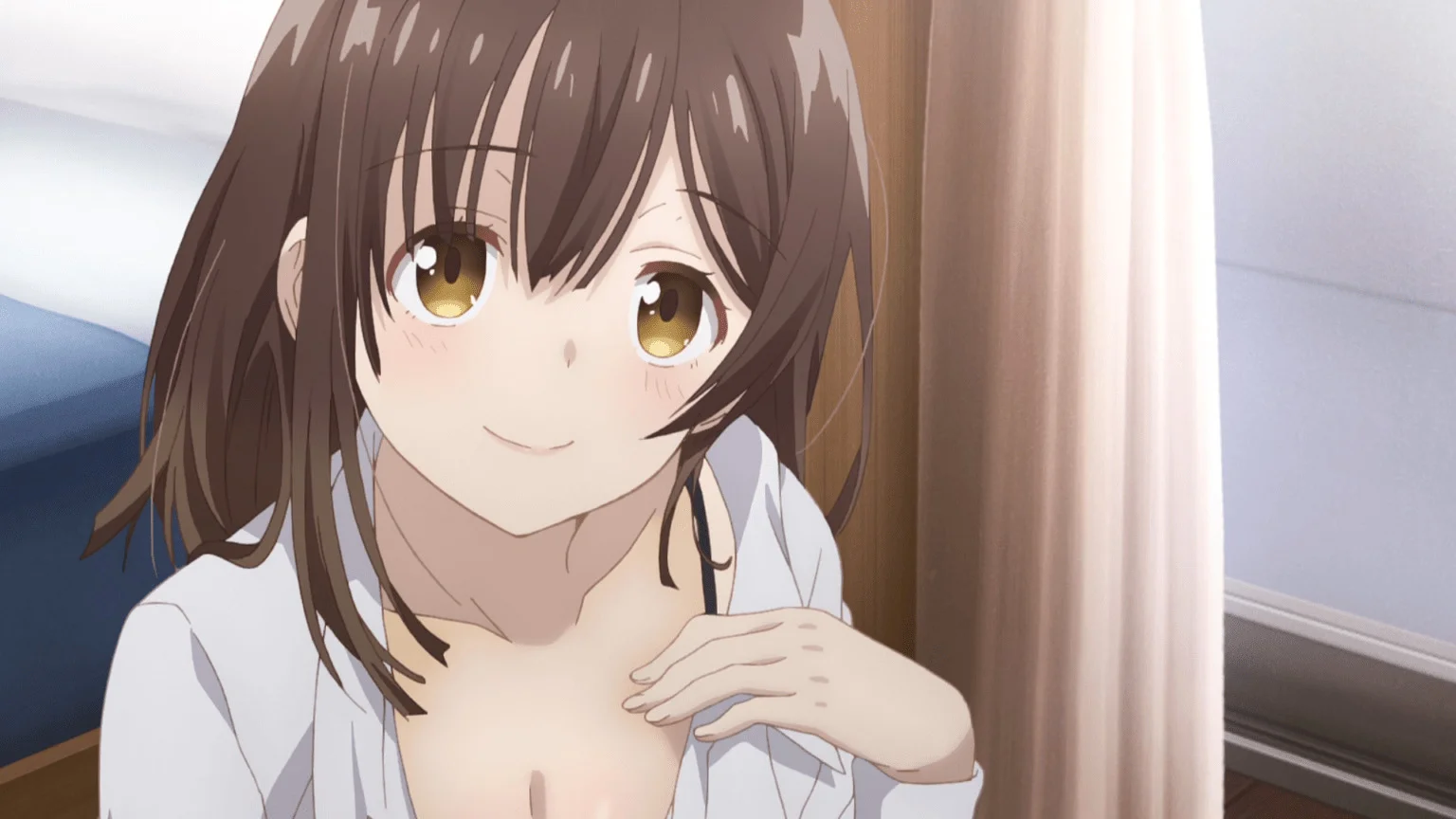 And while one could question if it's really a good idea to make an adult male MC share a roof with a cute high school girl, it worked out in the end. This anime deals with it maturely, which is unexpected.
The male protagonist is not acting toward her in a creepy way, on the contrary: his actions toward her are moral yet natural. So while he acknowledges that she is attractive, he doesn't see her as a piece of meat. He feels sorry for her and cares about her and doesn't make moves on her. He even ends up rejecting her advances!
---
10. Momokuri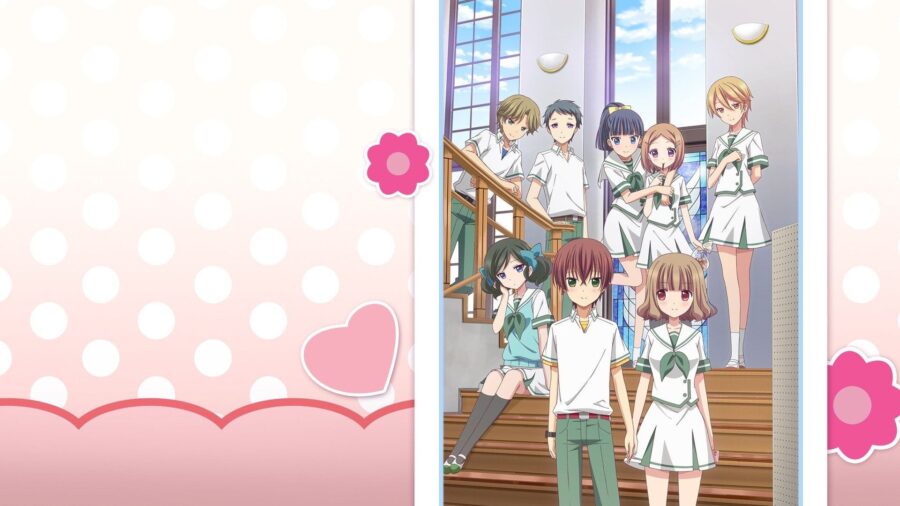 Momokuri centers on Yuki Kurihara, a second-year high school student who stalks Shinya "Momo" Momotsuki, her first-year crush, on a frequent basis.
After eventually working up the guts to ask him out, he accepts, and their romance begins. But Momo has no idea that Yuki is still engaging in her endearing stalking techniques behind his back!
Similar to The Angel Next Door Spoils Me Rotten, Momokuri is a wholesome, cute, and heartwarming anime with little to no drama.
---
9. The Helpful Fox Senko-san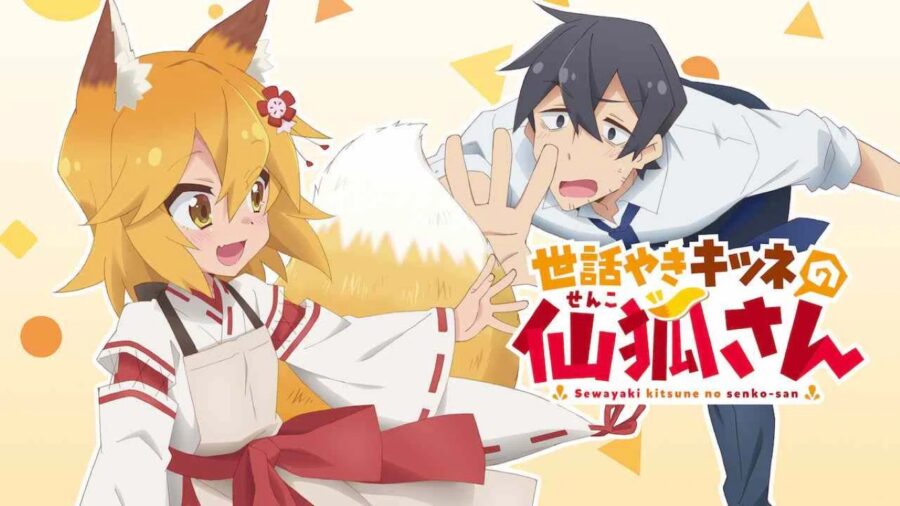 The Helpful Fox Senko-san is not a school anime but the "dead inside" male protagonist (and us, the audience) will receive soul healing thanks to the caring and helpful female lead just like in The Angel Next Door Spoils Me Rotten.
Nakano is a corporate slave working for an exploitative company, resulting in great tiredness and exhaustion. But when Senko-san, a kind-hearted and helpful 800-year-old demigod fox, unexpectedly enters his life, things start to improve.
---
8. My Dress-Up Darling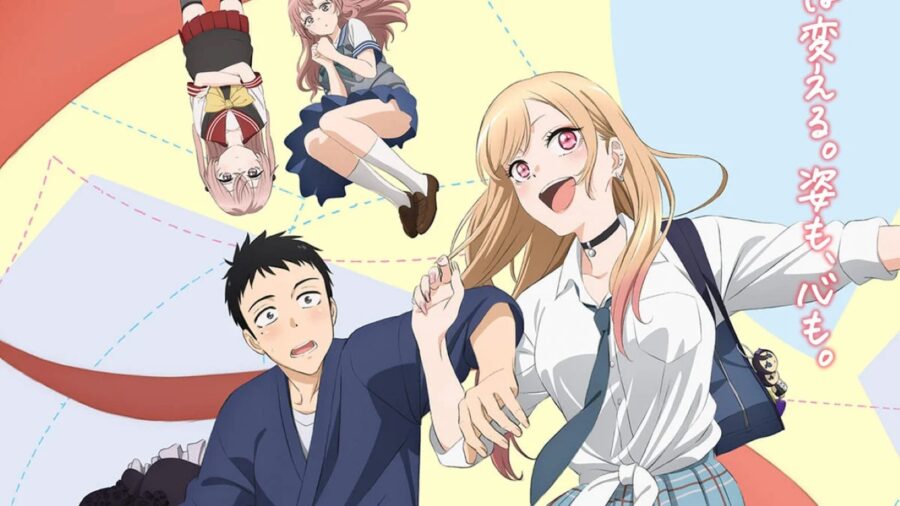 My Dress-up Darling is a wholesome and fun-to-watch romance show. With over 848,735 members on MAL, this anime is among the most memorable 2022 anime.
Gojou adores dolls. He doesn't even attempt to make friends since he thinks that his strange hobby would be a source of disdain. Consequently, he spends his days at home making traditional Japanese-style figurines.
Oddly enough, he is drawn into the world of cosplay when Marin, his stunning classmate, begs him to assist her with her cosplay passion after learning about his sewing skill.
---
7. The Duke of Death and His Maid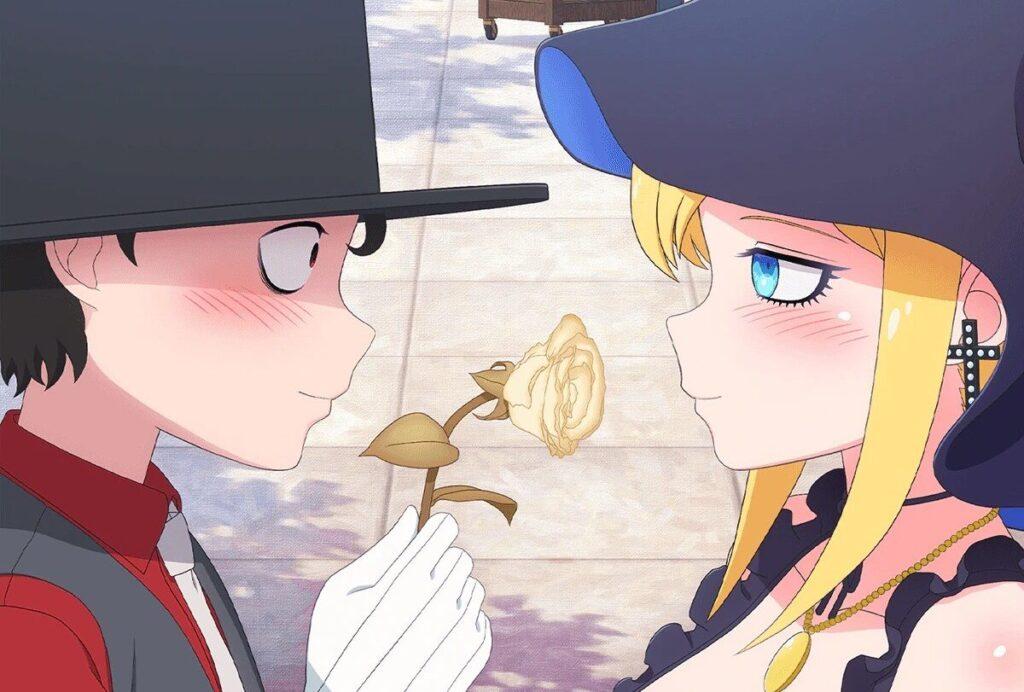 Don't you think it would be wonderful to have a loving angel by your side to look after you?
The male protagonists of both The Duke of Death and His Maid and The Angel Next Door Spoils Me Rotten were lucky enough to get one. This, of course, results in a heartening romantic tale that we all love to watch unfold.
The series revolves around a cursed duke who kills everything he touches. With just a loyal butler and a beautiful maid for companionship, his family banishes him from their home and sends him to live in a secluded mansion in the woods.
---
6. My Love Story!!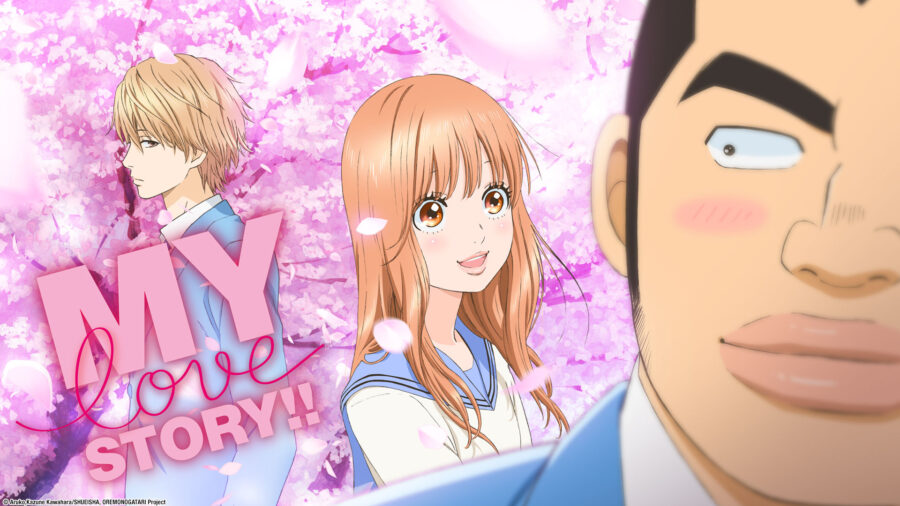 My Love Story!! is another wholesome and light-hearted rom-com anime like The Angel Next Door Spoils Me Rotten.
After the fairly odd-looking first-year student saves the small and cute high schooler from a groper, she falls in love with him.
---
5. Taisho Otome Fairy Tale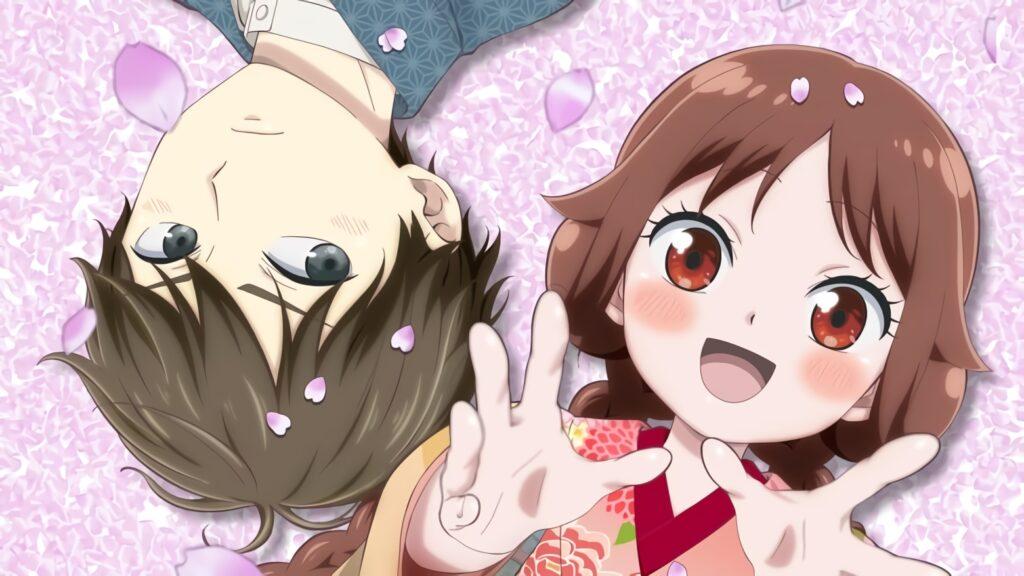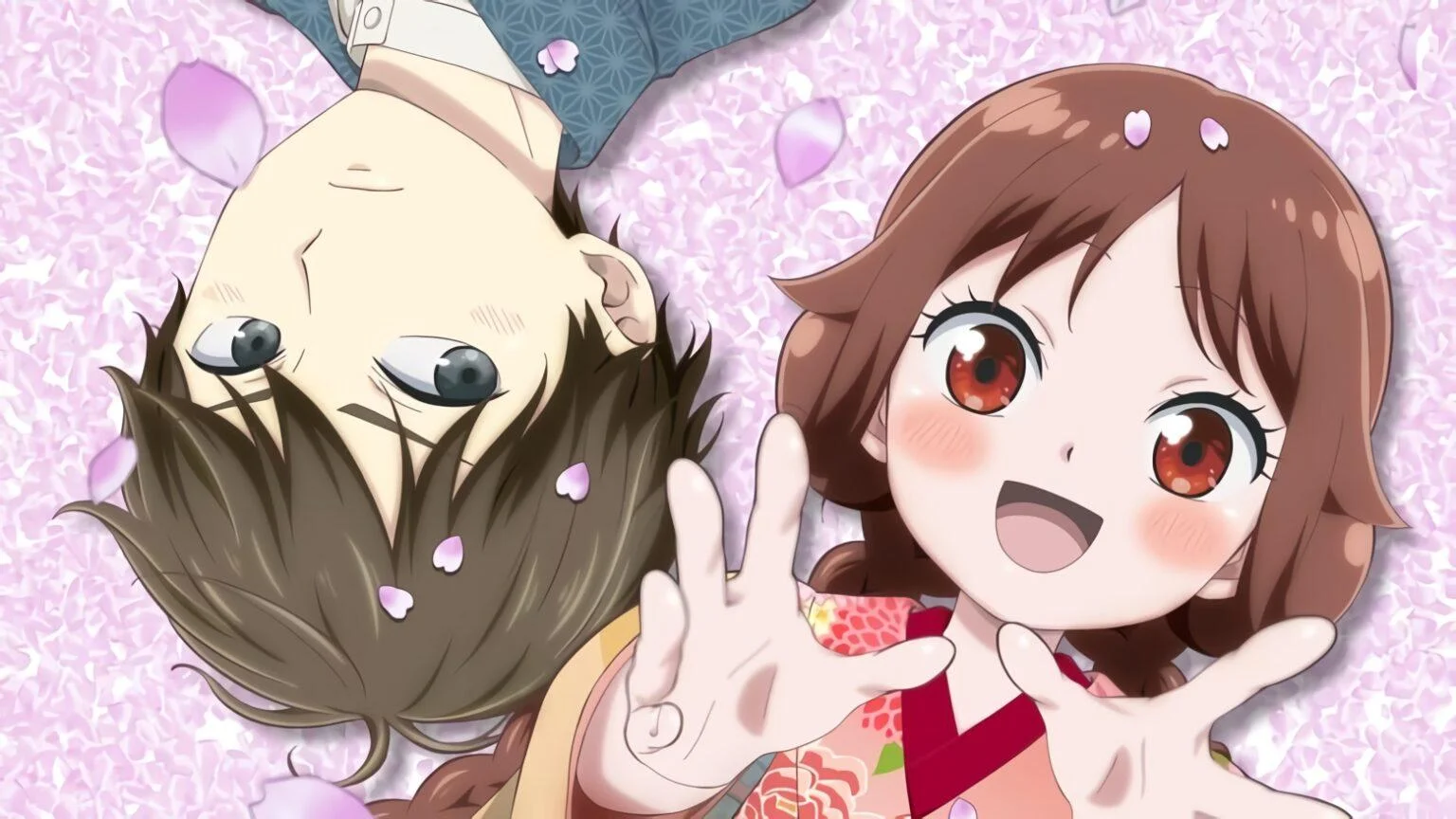 Taisho Otome Fairy Tale is a relatively unknown sweet and wholesome romance anime with a small cast of lovable characters and a lot of heartwarming moments.
In this anime, Tamahiko Shima, who was exiled from his affluent family for the fault of being involved in an accident and losing the use of his right hand, lives alone in a remote manor in a village in the mountains of Chiba during the early 1900s.
He spends many sleepless nights wishing he was dead due to his anxiety and depression, but one day Yuzuki Tachibana, who was sold to Tamahiko's father to pay off her own father's debts, shows up at his house to marry him.
---
4. Horimiya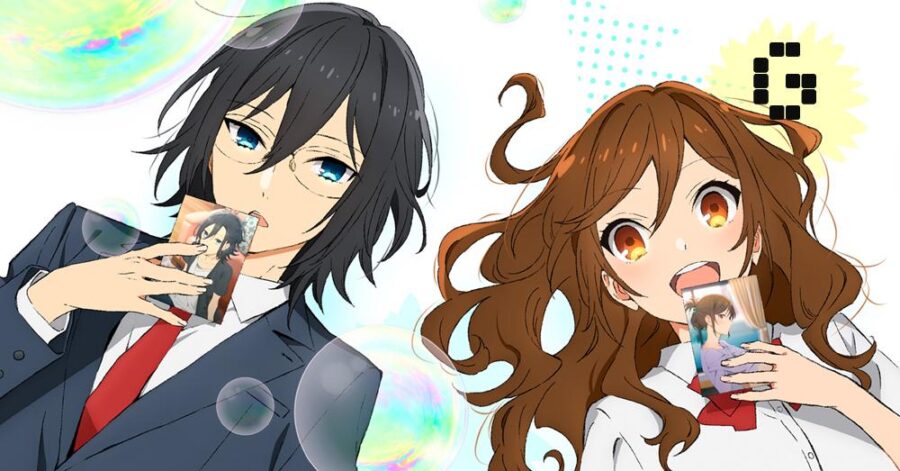 Horimiya is cut from the same cloth as The Angel Next Door Spoils Me Rotten. They are both fluffy, vanilla romance anime that are entertaining and easy to consume.
The titular Kyoko Hori and Izumi Miyamura, two high school classmates who fall in love quickly after unintentionally revealing "their genuine selves" to each other, are the main characters of the anime Horimiya.
Hori-san is a popular honor student with a secret family life. Because her parents are very busy, she looks after her younger brother and takes care of the house, resulting in little time for the enjoyable things that teenagers normally enjoy. On the other side, Miyamura-kun, who plays the part of the reserved and lonely otaku at school, is actually a smoking hot guy with tattoos and piercings.
---
3. Days With My Stepsister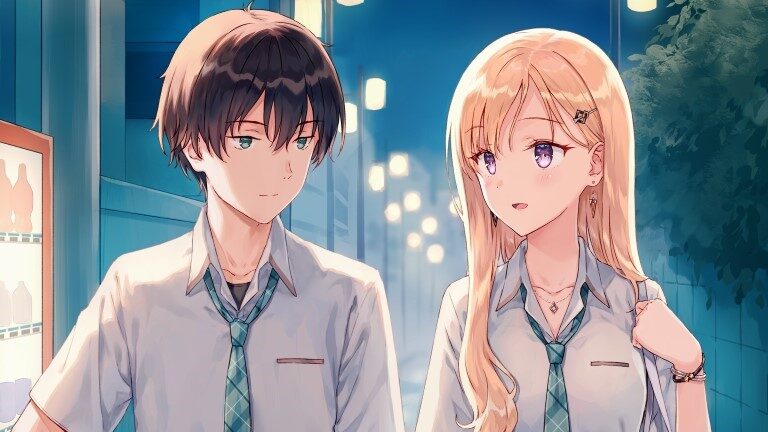 Before their parents were married, Yuta and Saki were ordinary classmates. Yuta also keeps his distance from Saki since she is the most gorgeous and popular girl in the entire school. But after they decide to work together and respect one another's boundaries in order to please their parents, the distance between them starts to close.
While the anime adaptation has been announced, information about a release date, animation studio, and production staff members have yet to be revealed.
---
2. Shikimori's Not Just A Cutie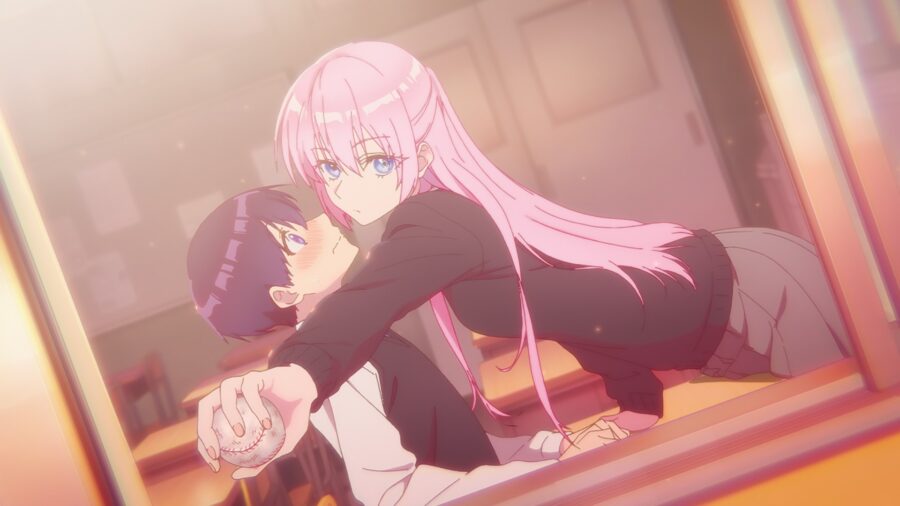 Another kawaii anime like The Angel Next Door Spoils Me Rotten that contains a heavy dosage of sweetness is Shikimori's Not Just A Cutie. Just snuggle up in bed, relax, and delight in the wholesome moments as the characters care for and protect one another.
Shikimori is like an angel: cute, caring, and madly in love with her boyfriend Izumi. However, when Izumi is in trouble, this charming persona completely transforms. She then becomes a cool heroine with menacing glares that everyone admires, rescuing Izumi from numerous perilous situations!
---
1. Tonikaku Kawaii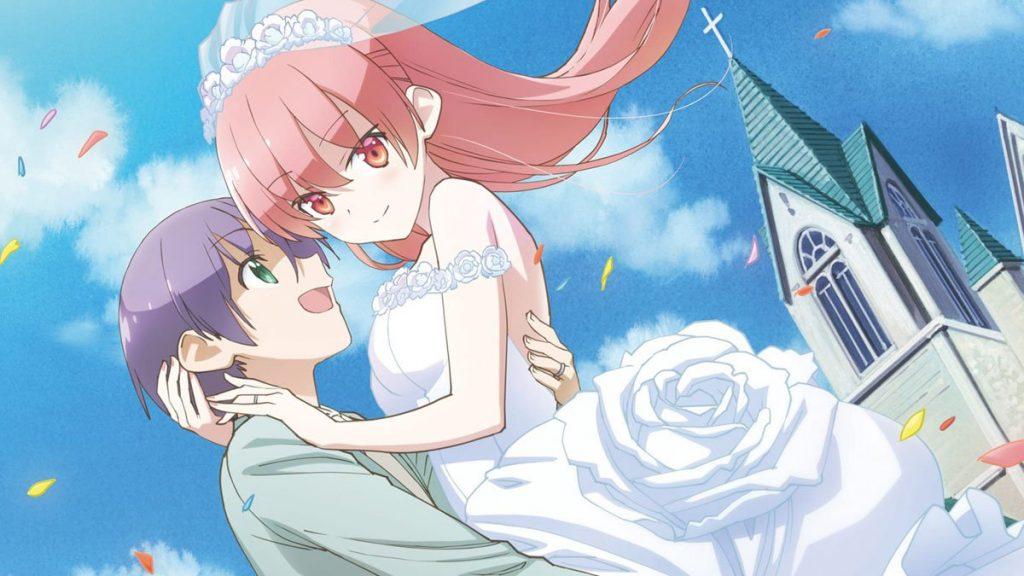 If you think you've seen sweet anime, Tonikaku Kawaii contains so much sugar that you might want to visit your GP to check your blood sugar levels after you've finished. It might be more fast-paced than The Angel Next Door Spoils Me Rotten, but it's still a perfect fit for fans of swoon-worthy anime shows.
Serialized in Shogakukan's Weekly Shōnen Sunday, Tonikaku Kawaii follows a protagonist whose name is written with the characters for "Hoshizora" ("Starry Sky" in Japanese), but whose name is pronounced as "Nasa". On the day of his high school entrance exams, Nasa encounters a beautiful girl named Tsukasa. For Nasa, it feels like destiny is finally calling out to him that he will have a girlfriend, but things take a turn for the worse when Nasa is hit by a car and unable to attend his entrance exams.
(Source: Crunchyroll)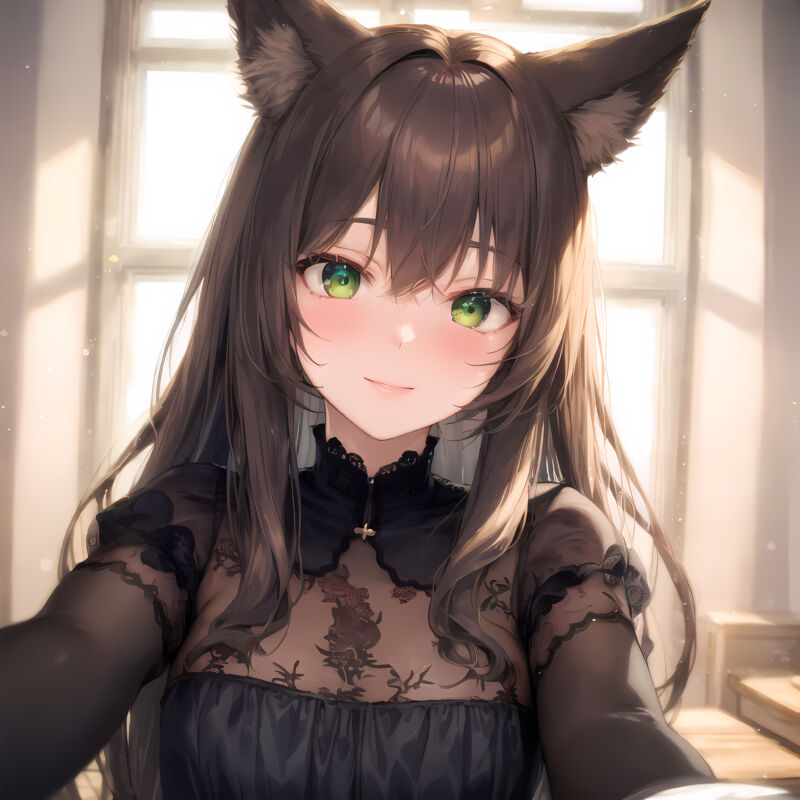 BEFORE YOU GO...
Thanks for reading my article!
If you enjoyed it, please consider supporting me on Patreon. As a Patron, you'll gain access to exclusive perks like stunning AI artworks that are not shared anywhere else, personalized AI-generated art pieces, and the ability to shape the future of this blog by suggesting topics you'd like me to cover.
Your support means everything to me and enables me to keep creating content that I'm passionate about. ✨

Also, you're welcome to join our 9 Tailed Kitsune Anime Discord community. We'd love to have you there! 🙌