Disclaimer: This post contains affiliate links. If you use these links to buy something, I may earn a small commission, without any extra cost to you. As an Amazon Associate, I earn from qualifying purchases. Thank you!
New anime and classics just keep coming, but you don't have to drill down to find the finest selections to stream. You don't have to do the heavy lifting, though! You just press play! 🙂
Let me ask you—did you know that Prime Video has a decent amount of anime titles in its library? They keep adding new & legacy anime titles quite frequently.
Amazon Prime Video is available either as a standalone service, or a component of Amazon Prime.
If you choose to try Amazon Prime, you also receive other perks like fast and free delivery, ad-free music streaming, the latest selection of free books and magazines on Prime Reading, and more. Read about the Amazon Prime benefits here. The cost of Amazon Prime is $12.99/month & half the price for students.
Prime memberships are available in 20 countries: Austria, Australia, Belgium, Brazil, Canada, China, France, Germany, India, Italy, Japan, Luxembourg, Mexico, the Netherlands, Saudi Arabia, Singapore, Spain, Turkey, the UK, and the US.
If you choose Prime Video as a standalone service, you will pay $8.99 per month. Prime Video is available worldwide (except for Mainland China, Iran, North Korea, and Syria). The streaming service has roughly 24,000 movies and over 2,100 shows to choose from.
Start your free Prime Video trial.
The list below includes the best anime to watch on Amazon Prime Video right now!
---
20. Akame ga Kill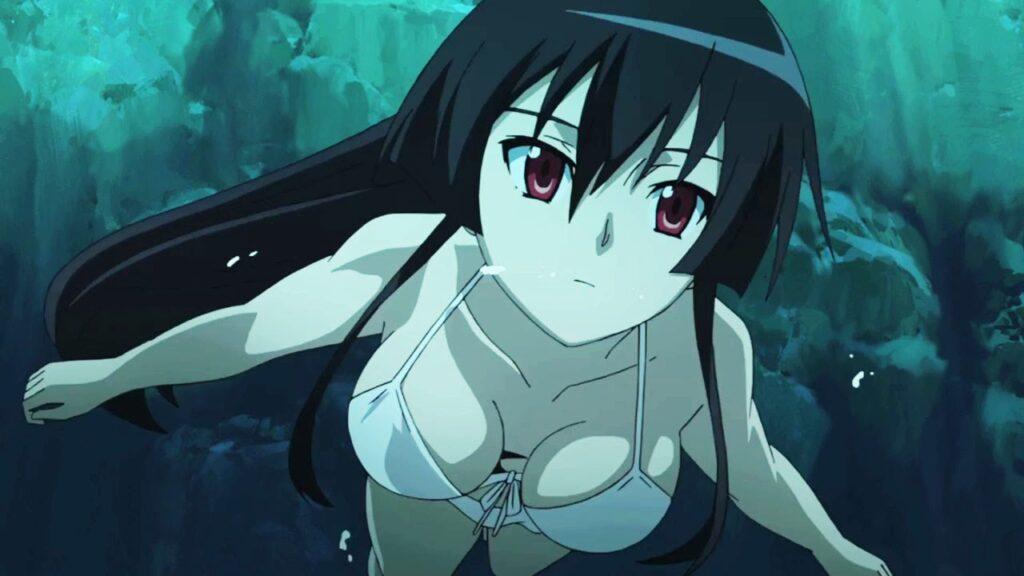 Genres: Action, Adventure, Drama, Fantasy, Shounen
Episodes: 24
Tatsumi is a country boy who along with his friends embarks on a journey to the Capital to find a way how to make money for their poor village. He gets separated from them and even fails to enroll in the Capital army.
After he gets scammed and loses all his money, he gets rescued by a noble family and moves into a castle with them. Later that night, a seemingly dangerous group of assassins known as Night Raid attack the family. It's then when he learns the dark truth about the noble family and their unforgivable crimes. After that, he decides to join Night Raid as a new member in order to fight injustice in the Capital.
---
19. Made in Abyss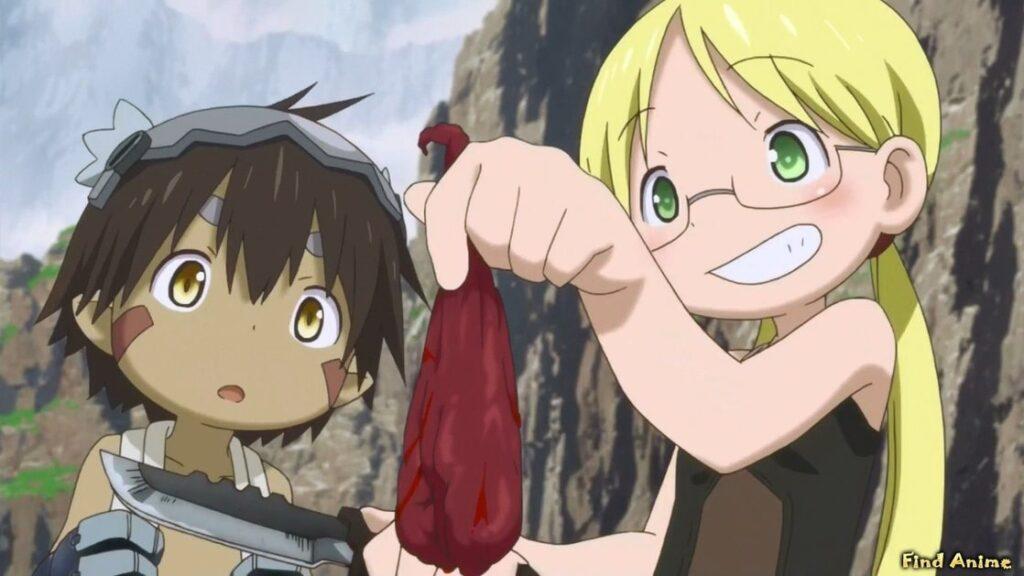 Genres: Sci-Fi, Adventure, Mystery, Drama, Fantasy
Episodes: 13
Made in Abyss follows the story of Riko, an adventurous girl who is determined to find her mother who had descended to the depth of the Abyss to explore ancient relics & creatures and never ascended back to the surface.
Recommended: The 8 Best Anime Like Made in Abyss
---
18. Angel Beats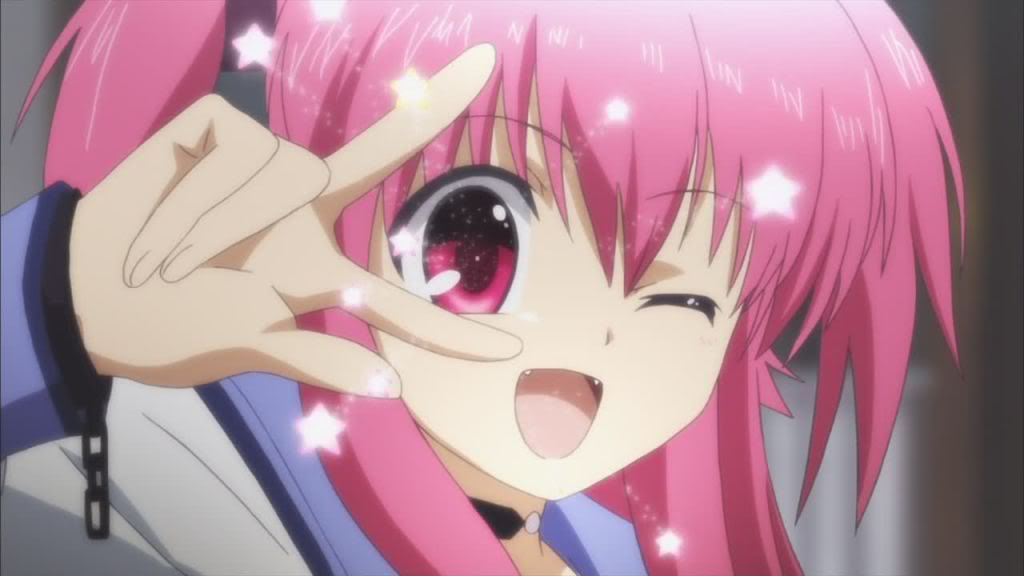 Genres: Action, Comedy, Drama, School, Supernatural
Episodes: 13
Rebellious teens fight in armed combat against one dispassionate girl's supernatural powers in an afterlife high school.
(Source: imdb)
Read more: 10 Most Popular Lolis (According to MAL)
---
17. The Future Diary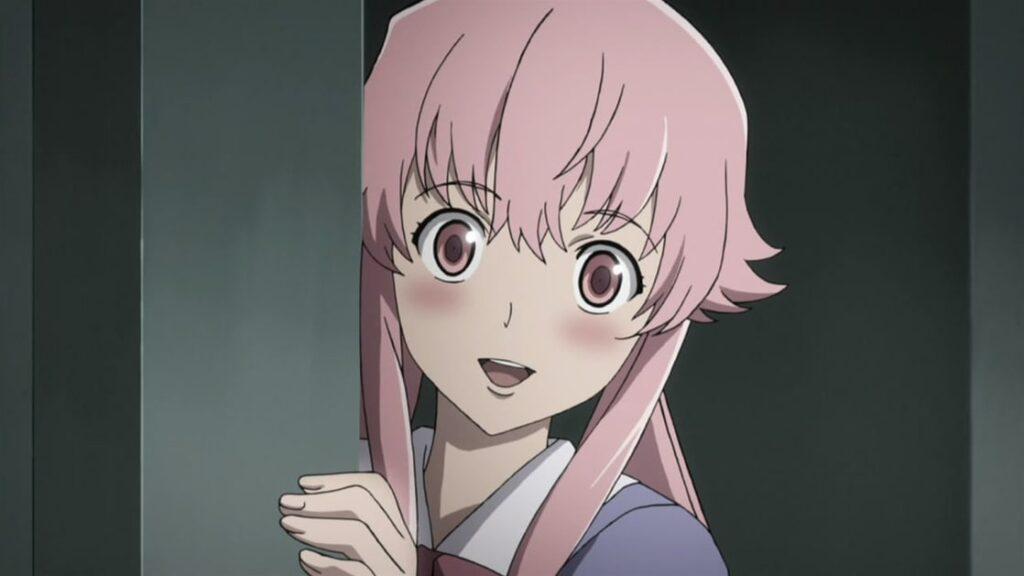 Genres: Psychological, Mystery, Thriller, Romantic, Supernatural, Shounen
Episodes: 26
Amano Yukiteru is a loner and observer who finds himself frequently engaging in conversations with his imaginary friends―The God of Space and Time, Deus, and his servant. What a shock will Yuki experience when he finds out that Deus is a real God, proving it by granting him a Random Diary that can predict future events around Yuki.
Everything seems great until Deus decides that he will grant additional 11 diaries to the others as well. Deus has only one goal―the owner of the diary who manages to kill all remaining Diary owners will become God, replacing Deus who is about to die shortly.
The game "kill or be killed" begins.
---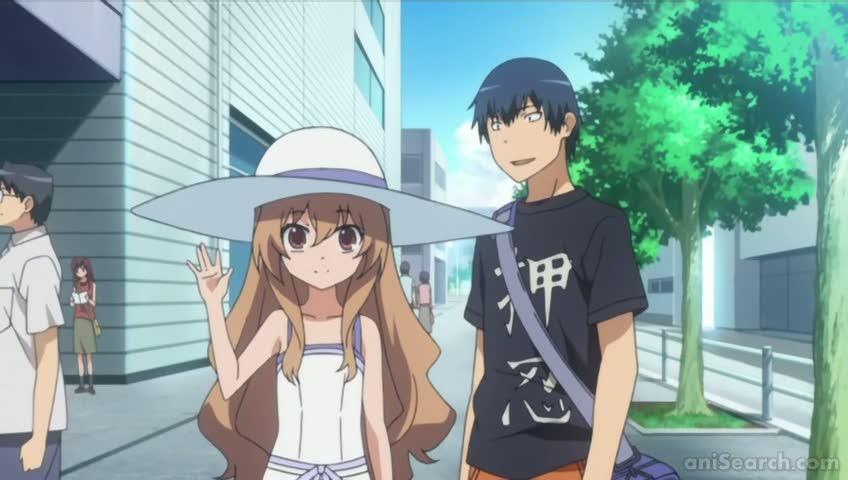 Genres: Slice of Life, Comedy, Romance, School
Episodes: 25
Ryuuji Takasu is a gentle high school student with a love for housework; but in contrast to his kind nature, he has an intimidating face that often gets him labeled as a delinquent. On the other hand is Taiga Aisaka, a small, doll-like student, who is anything but a cute and fragile girl. Equipped with a wooden katana and feisty personality, Taiga is known throughout the school as the "Palmtop Tiger."
One day, an embarrassing mistake causes the two students to cross paths. Ryuuji discovers that Taiga actually has a sweet side: she has a crush on the popular vice president, Yuusaku Kitamura, who happens to be his best friend. But things only get crazier when Ryuuji reveals that he has a crush on Minori Kushieda—Taiga's best friend!
(Source: MAL)
---
15. Demon Slayer: Kimetsu no Yaiba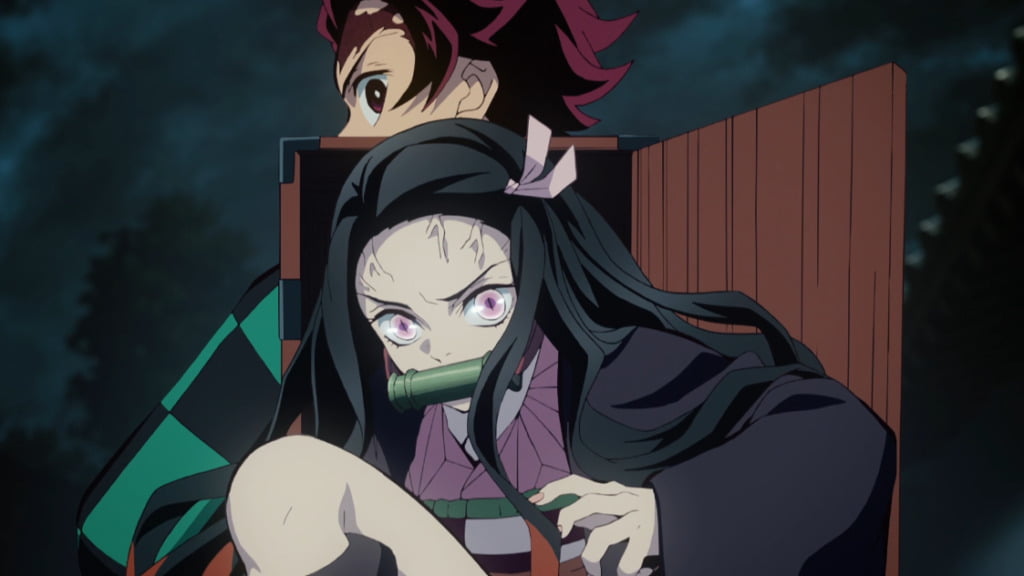 Genres: Action, Demons, Historical, Shounen, Supernatural
Episodes: 26
Tanjirou is a young boy whose soul got scarred by a tragedy—all members of his family except his younger sister, Nezuko, were slaughtered by a demon and she has turned into one.
He swears to avenge his family and embarks on a journey to find a way how to turn Nezuko back to a human.
Related: 7 Must-See Anime Like Demon Slayer: Kimetsu no Yaiba
---
14. No Game no Life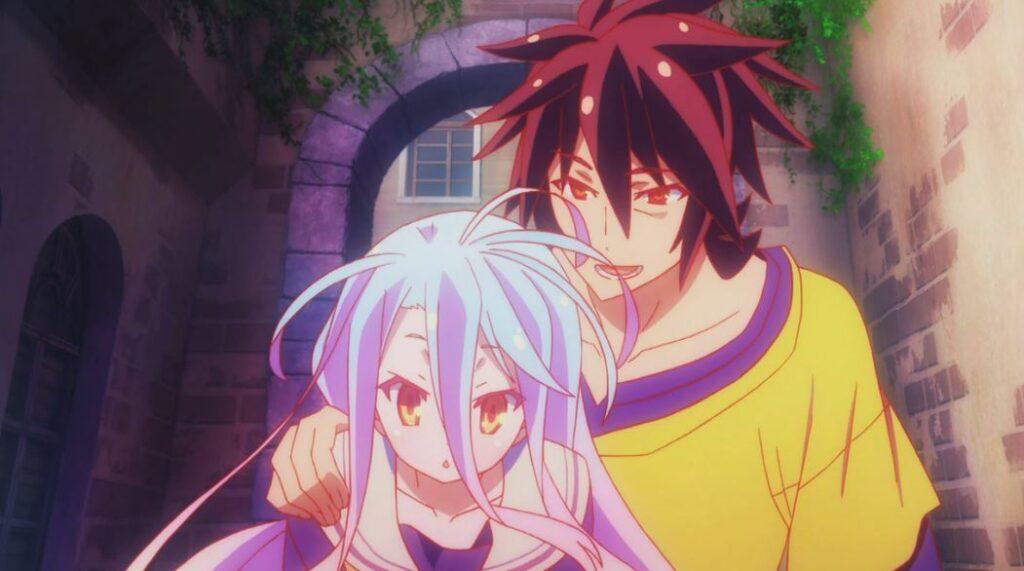 Genres: Game, Adventure, Comedy, Supernatural, Ecchi, Fantasy
Episodes: 12
No Game No Life revolves around two main characters, Sora and Shiro, the duo of NEET siblings who dislike the real world. They are famous in the online multiplayer game for being extremely skilled and undefeatable.
One day, they receive a strange e-mail challenging them to play a chess game and they willfully accept and win only to be teleported into another world where they meet Tet, the God of Games. During the brief introduction of Tet, they find out that in this strange and mysterious world, everything is getting resolved by playing games—the physical harm is blocked by magic.
The invincible duo of siblings now has a completely new goal in mind—to become gods in this new realm.
---
13. Tokyo Ghoul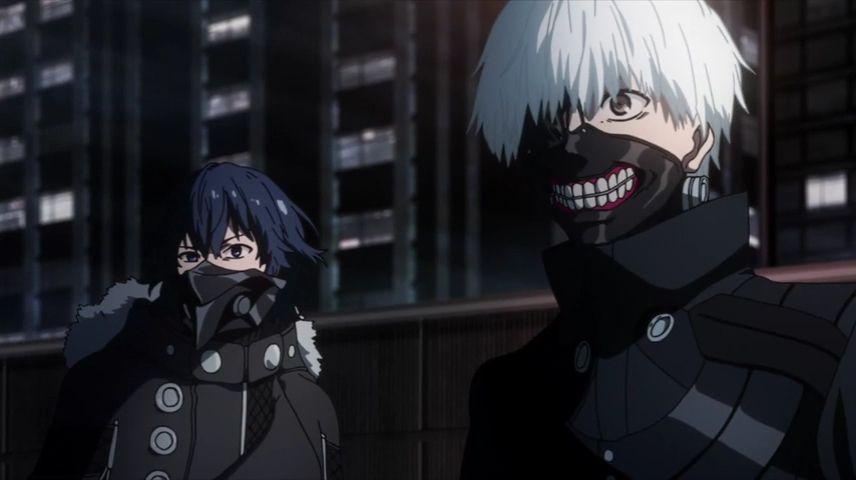 Genres: Action, Mystery, Horror, Psychological, Supernatural, Drama, Seinen
Episodes: 12
TG is set in an alternate reality, where humans live alongside flesh-eating ghouls who look identical to humans.
Ken Kaneki is a college student whose life turns upside down after he receives an organ transplant from a ghoul.
---
12. My Hero Academia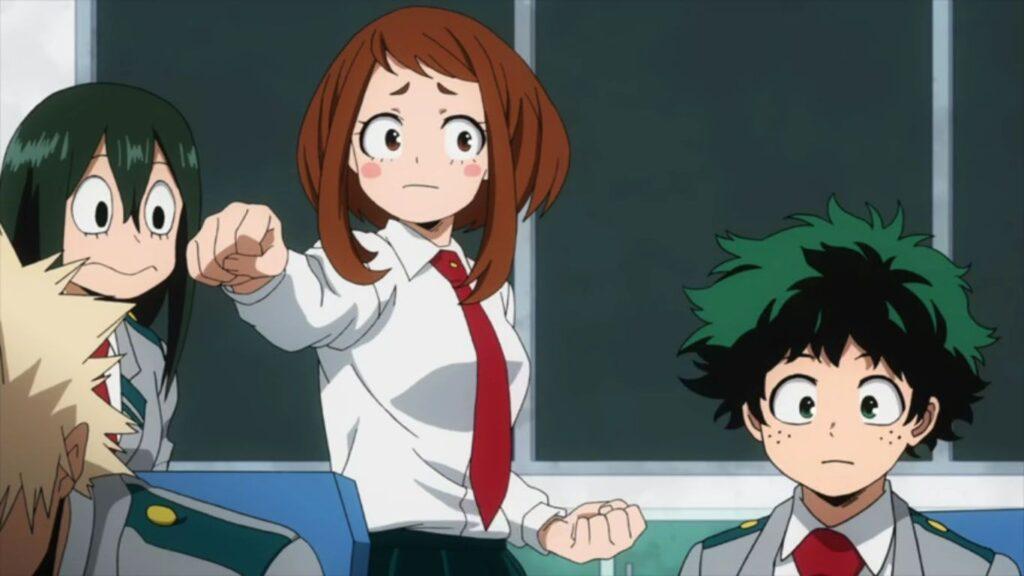 Genres: Action, Comedy, School, Shounen, Super Powers
Episodes: 13
Izuku Midoriya is a young boy who is well-known as the boy without the Quirk (a special power that is fairly common). He idolizes and adores pro heroes, extremely strong individuals with the most powerful Quirks who protect the cities and their citizens from villains.
Despite being labeled both useless and weak, he makes a decision to become a pro hero no matter what.
---
11. Naruto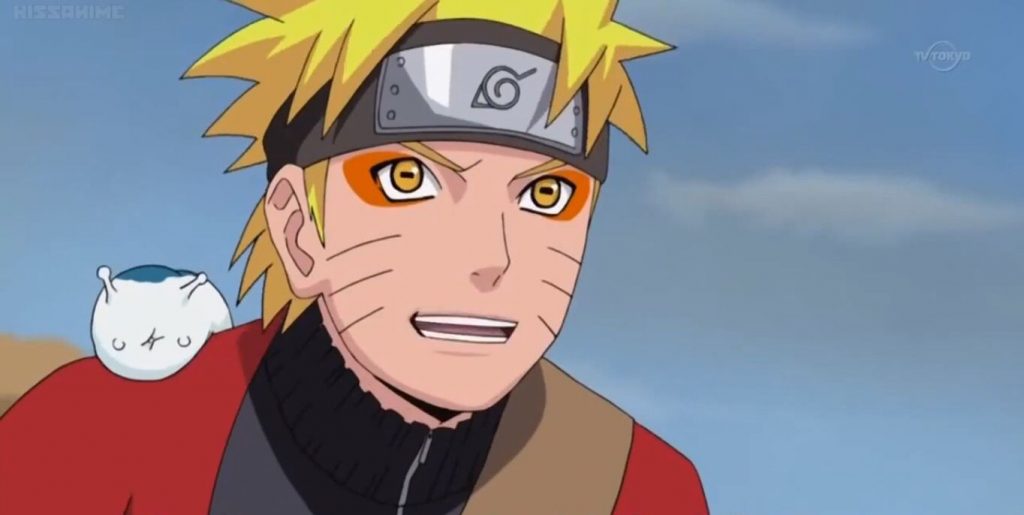 Genres: Action, Adventure, Comedy, Super Power, Martial Arts, Shounen
Episodes: 220
Naruto is set in the world of ninjas and follows the story of Uzumaki Naruto, a young aspiring ninja, who is determined to become a Hokage (basically a leader) of his village to get acknowledged and accepted by others.
Related:
---
10. Fruits Basket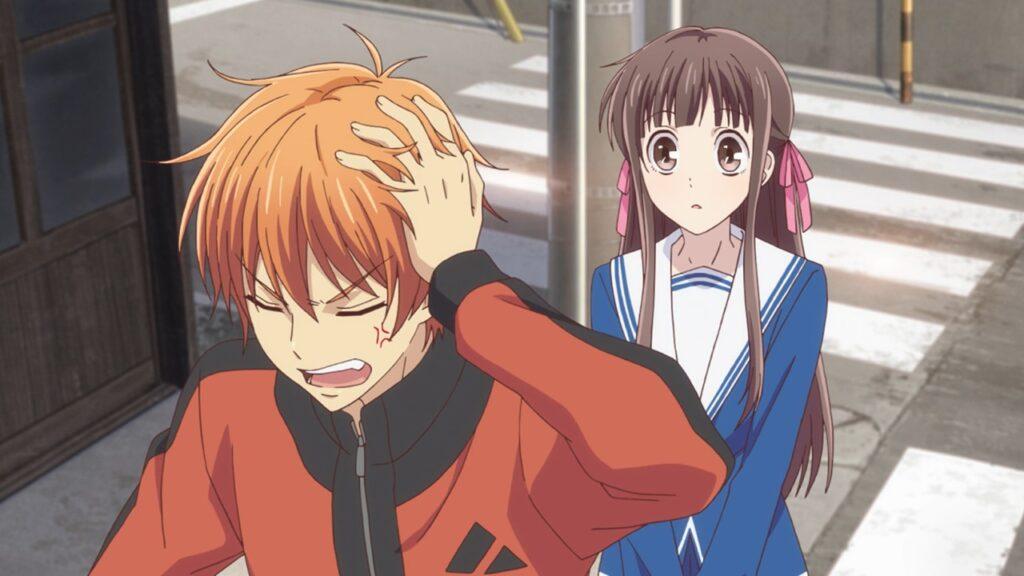 Genres: Comedy, Drama, Romance, Shoujo, Slice of Life, Supernatural
Episodes: 25
Tohru is a hard-working and sweet girl who had lost both of her parents and was forced to live in a tent until she moved with three seemingly normal and handsome guys. In reality, the boys are possessed by zodiac animals.
How will this turn out?
---
9. Moriarty the Patriot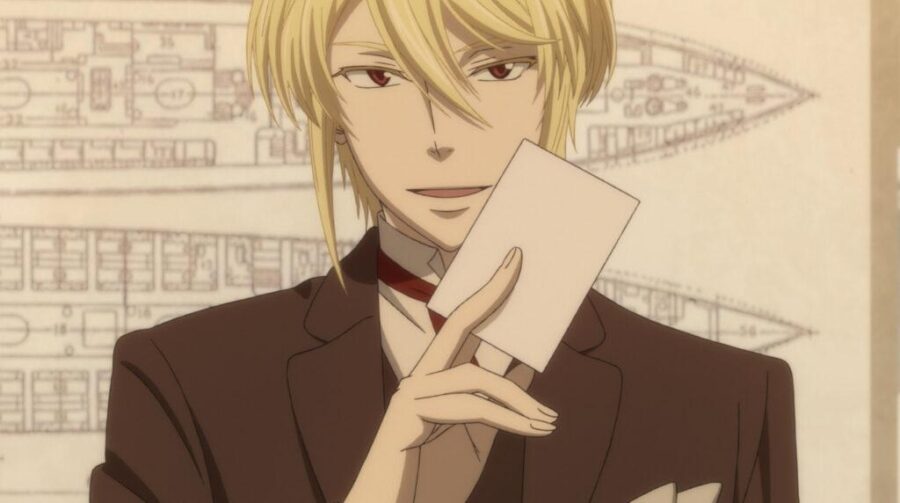 Genres: Mystery, Historical, Psychological, Thriller, Shounen
Episodes: 11
The anime is an adaptation of the classic Sherlock Holmes story we all know, but this time it focuses on the antagonist.
Read also: 8 Anime Like Yuukoku no Moriarty
---
8. Code Geass: Lelouch of the Rebellion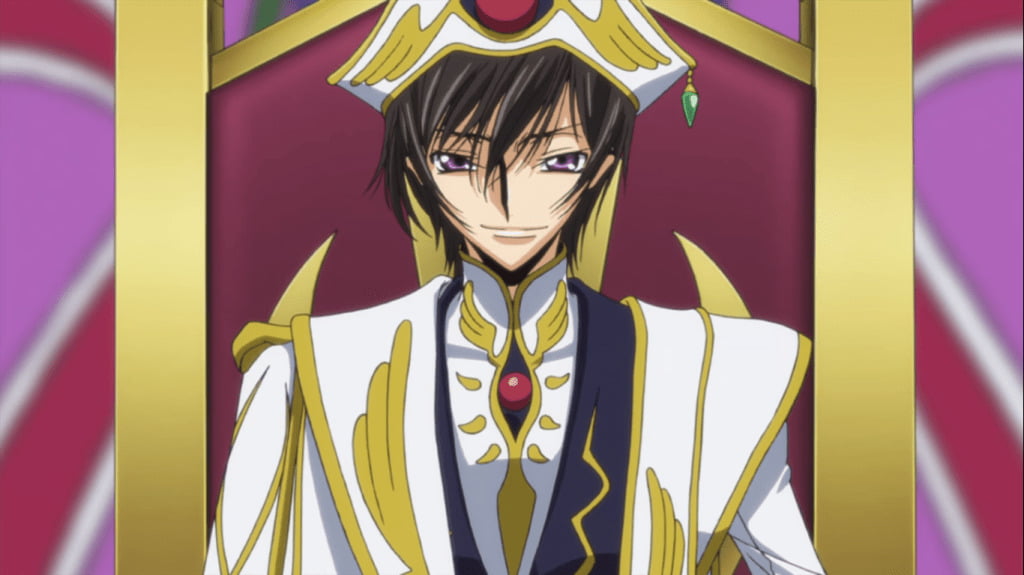 Genres: Action, Military, Sci-Fi, Super Power, Drama, Mecha, School
Episodes: 25
Code Geass is set in an alternate timeline, where the world is divided into three superpowers: the Britannia, the Chinese Federation & Europia United. The Britannia is trying to conquer as many countries as they can, including Japan. Japanese people are eventually stripped of all their rights and also lose freedom and even the name Japan is removed and replaced with Area 11 name instead.
Lelouch vi Britannia is an exiled Britannian prince who gets involved with a mysterious woman called C.C. and obtains from her power of Geass and decides to use it to obliterate the Holy Britannian Empire for good, sacrificing everything, even his humanity in the process.
---
7. Your Name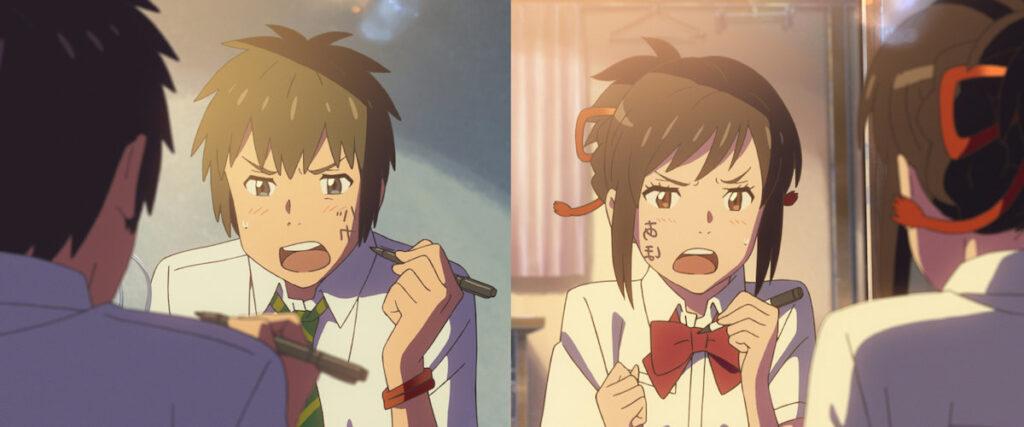 Genres: Romance, Supernatural, School, Drama
Episodes: 1 (Movie)
A mystical natural calamity creates the chance for two characters to like each other even though they are strangers. Fate keeps them distant away, separated yet connected strangely. They find ways to reconnect.
---
6. Clannad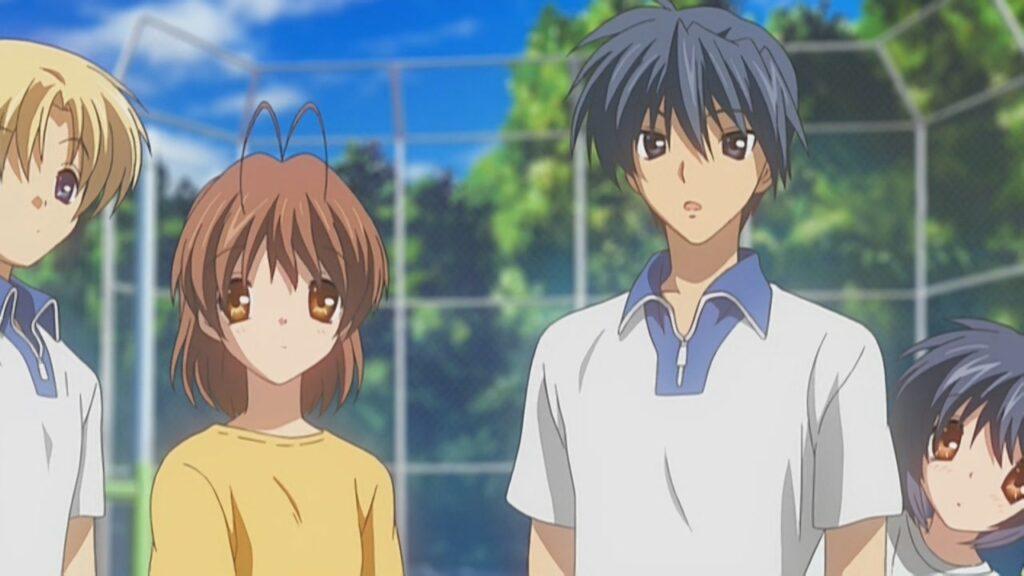 Genres: Comedy, Drama, Romance, School, Slice of Life, Supernatural
Episodes: 23
A high school student with a bad reputation meets a lonely girl who attends the same school. After they talk, he finds out that the girl had to repeat a year while all her friends finished high school. He decides to hang out with her and soon he not only finds more friends but his whole life starts to shift in a new direction.
---
5. A Silent Voice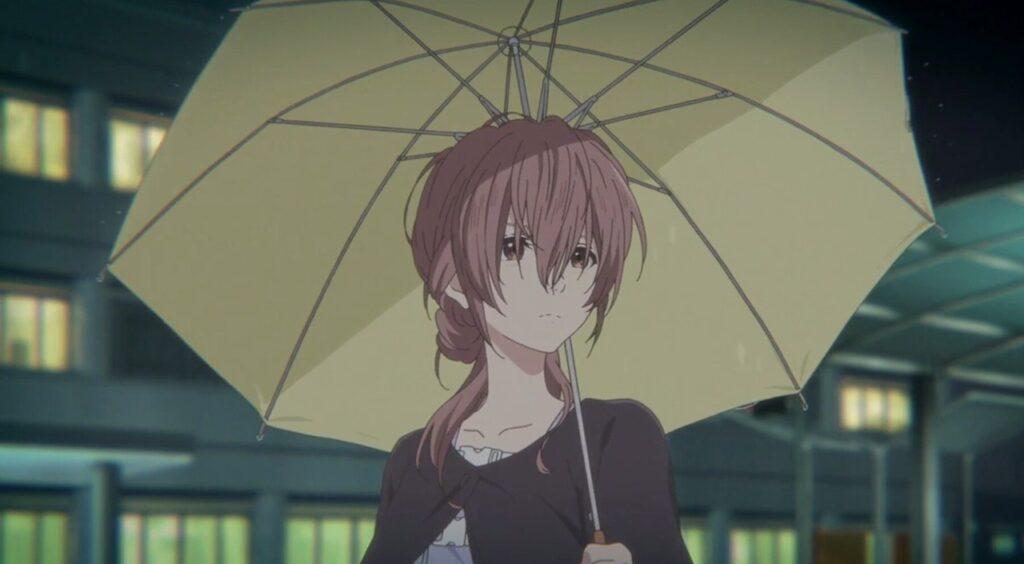 Genres: Drama, School, Shounen
Episodes: 1 (Movie)
As a wild child, elementary schooler Shouya Ishida used to bully his newly transferred classmate, a deaf girl called Shouko Nishimiya. What is worse, it wasn't only Ishida—the whole class bullied her for fun in the cruelest ways.
After a sudden turn of events, Nishimiya transfers to another school, and Ishida becomes ostracized by his class and labeled as a bully.
As the years pass, Ishida becomes a completely new person, hoping to redeem himself and connect to Nishimiya.
---
4. Death Note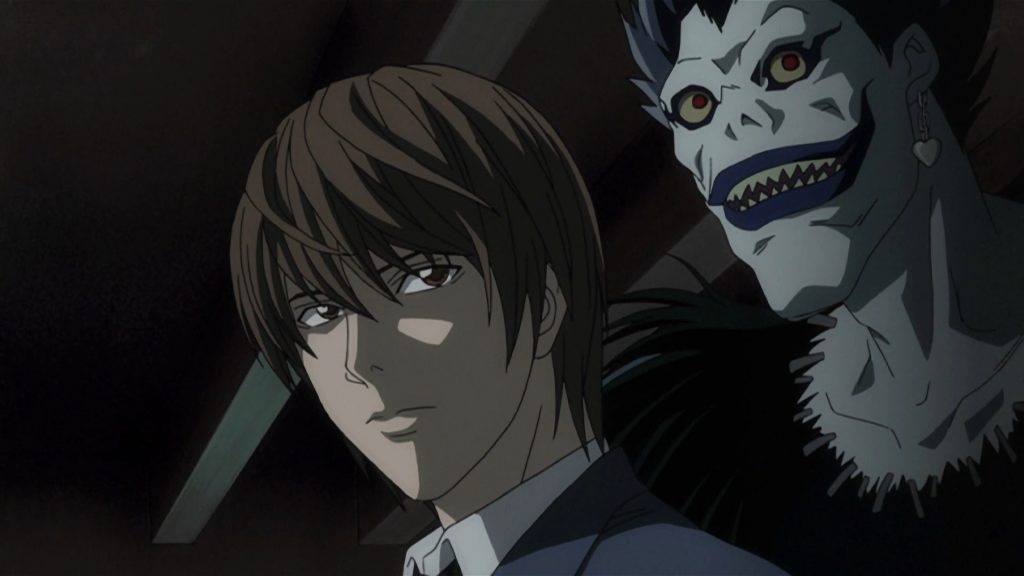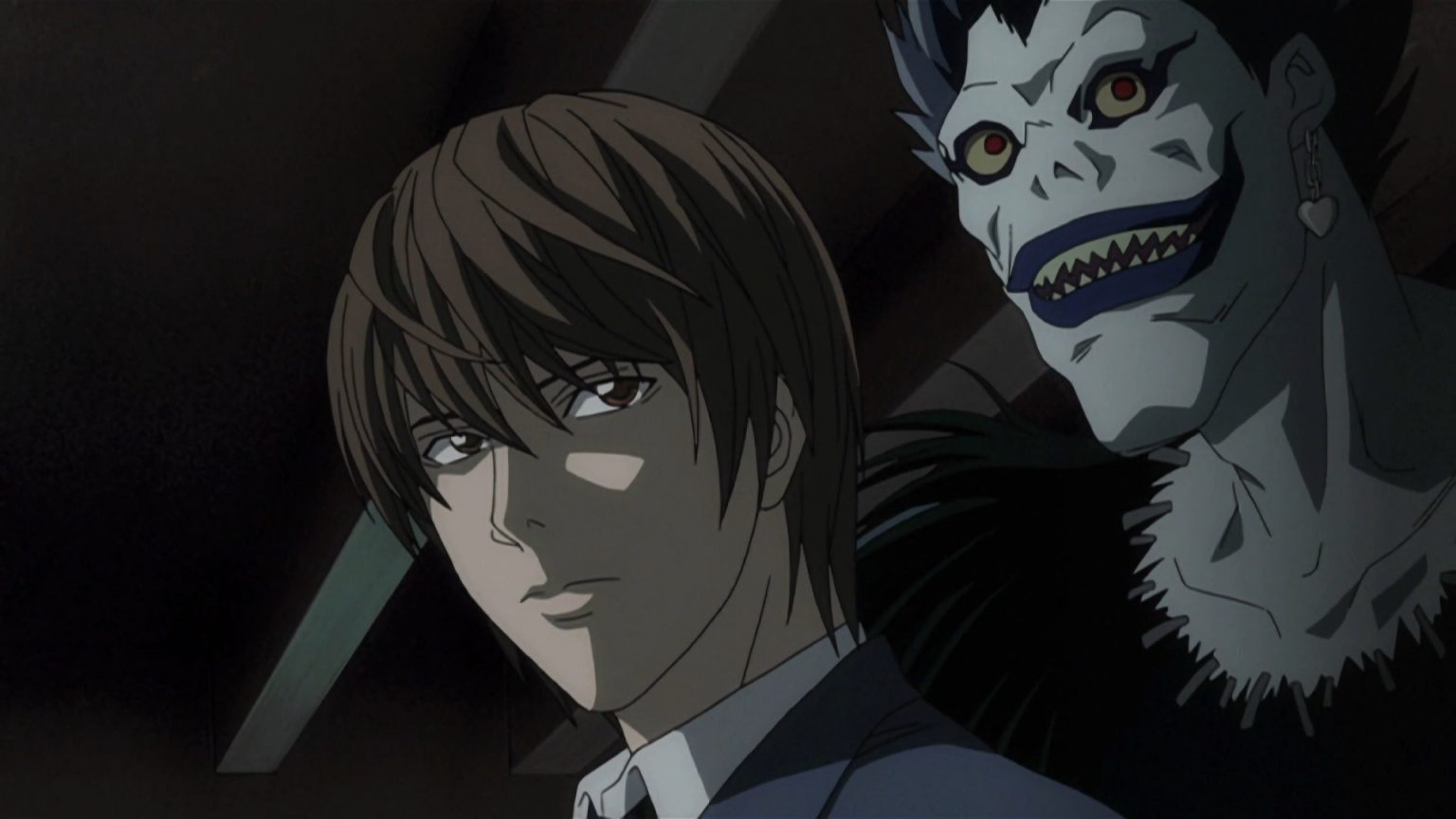 Genres: Mystery, Police, Psychological, Supernatural, Thriller, Shounen
Episodes: 37
Light Yagami is a teenager who stumbles upon Death Note, a mysterious notebook that grants its rightful owner the ability to kill those whose name is written in it.
---
3. Attack on Titan
Genres: Action, Military, Mystery, Super Power, Drama, Fantasy, Shounen
Episodes: 25
Eren Yaeger's life turns upside down after the wall protecting his village from Titans (monstrous humanoid creatures) gets breached, bringing havoc on the whole village behind. He loses a close relative in a very gruesome way and witnesses firsthand the atrocious power of Titans.
After this traumatic experience, he decides to dedicate his life to the eradication of Titans by enlisting into the Survey Corps, an elite military unit that fights the Titans outside the protection of the remaining walls.
Read more: How to Watch Attack on Titan in Order
---
2. Hunter x Hunter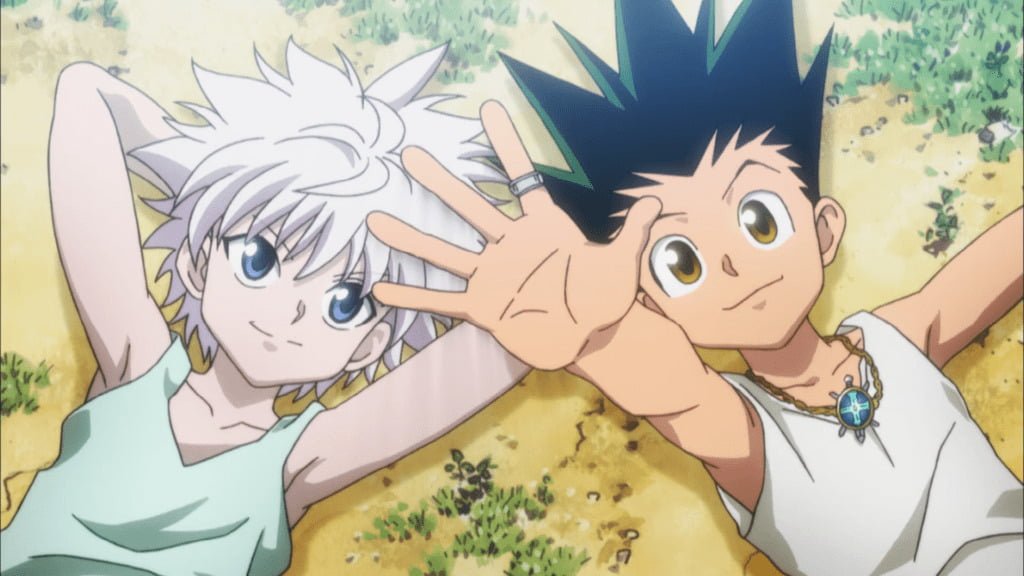 Genres: Action, Adventure, Fantasy, Shounen, Super Power
Episodes: 148
HxH tells the story of Gon and his friends, particularly his best friend Killua who had used to be a childhood assassin before he took the hunter exam.
Both Killua and Gon eventually become licensed Hunters. Being licensed as an official Hunter bestows several desirable benefits on the licensee, ranging from the usage of public facilities at no cost to reduced legal responsibility for the murder.
The two of them start training to become stronger and set off to achieve Gon's goal to find his father.
Recommended: Will Hunter X Hunter Return in 2021?
---
1. Fullmetal Alchemist: Brotherhood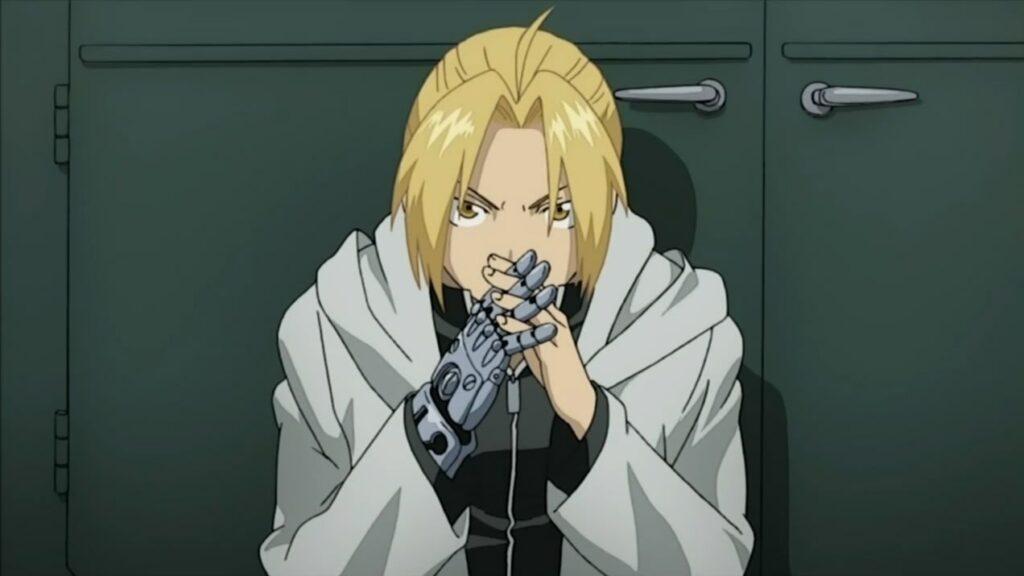 Genres: Action, Military, Adventure, Comedy, Drama, Magic, Fantasy, Shounen
Episodes: 64
The story centers around an alchemist prodigy, Edward Elric, who is trying to find a way how to restore his brother's physical body which disappeared after a failed transmutation.