March 27th is Cherry Blossom Day in Japan. Established in 1992, the 'Sakura No Hi' or Cherry Blossom Day promotes the cultural worth of the flowering tree. Common throughout East Asia, the cherry blossom is a point of pride for Japan. You need only visit Jissou Temple in Yamanashi Prefecture to grasp the nation's care for sakura. Over 2,000 years old, the temple boasts having the nation's oldest cherry blossom tree. In honor of this tradition, I thought it might be fun to count down the top ten anime characters named Sakura.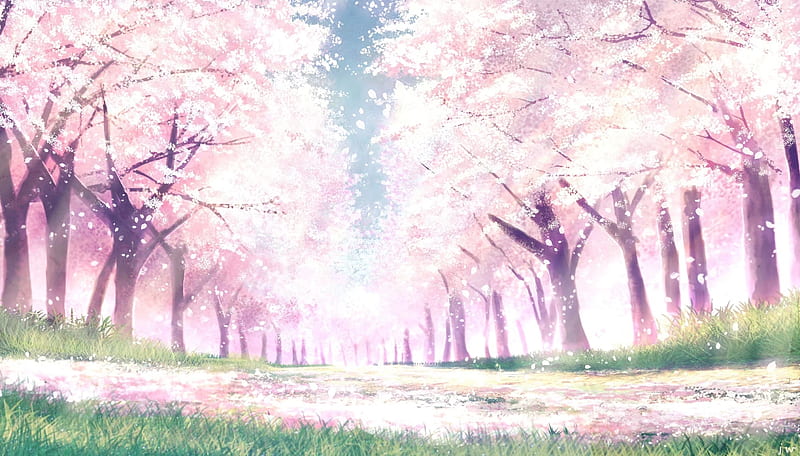 There are a lot of characters with some variation of Sakura in either their given or family name. We decided to stay pure with the cherry blossom theme by only selecting those with the given name. Our list excludes characters using Sakura as a nickname, such as 'Cherry Blossom' from SK8 the Infinity.
As you read this post, please feel free to let me know if I overlooked your favorite anime or manga character. Please leave a comment below and let me know your picks.
Here's our list of the most beloved and iconic anime characters named Sakura that have captured our hearts over the years.
10.

Sakura Inami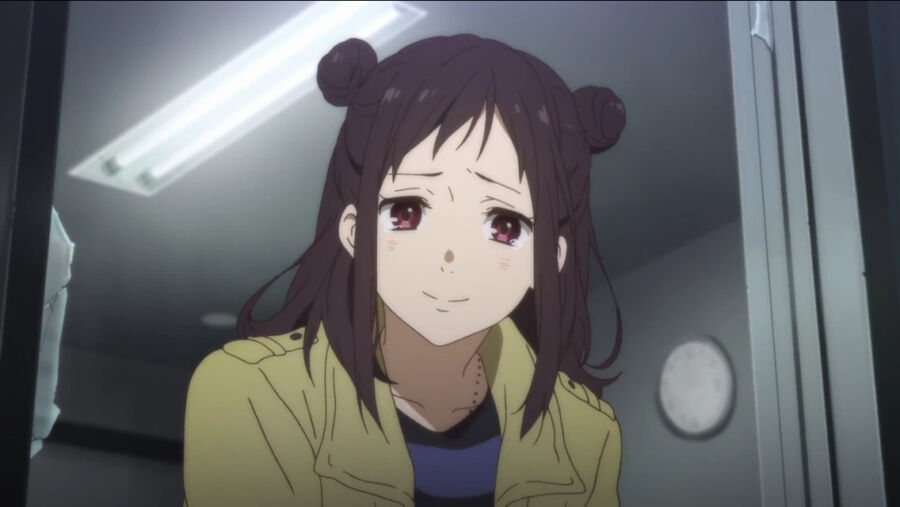 Anime: Beyond the Boundary
Birthday: April 29
Oftentimes, we diminish the role of a supporting character for the sake of a show's lead or the season's newest cute anime girl. Therefore, I find it refreshing that we begin our list with Sakura Inami. Apathetic, she came to Nagatsuki City to hunt down the individual who killed her older sister.
There is little that betrays this girl's true intentions. Sakura is a lovely teen, with shoulder-length hair and reddish-pink eyes. Her monotone speech and blank expression are a bit off-putting to others. Despite this veneer, Sakura is a gentle but naïve teen. This quality leads her sister's killer to sway the teenager.
Unlike her older sister, Sakura lacked the spiritual abilities to be a Spirit World Warrior. The absence of this talent caused a divide between the girls. She has the power of a Spirit World Warrior by using a special spear.
A true blossom among many, Sakura Inami is our first entry to celebrate Japan's 'Sakura No Hi.'
09.

Sakura Minamoto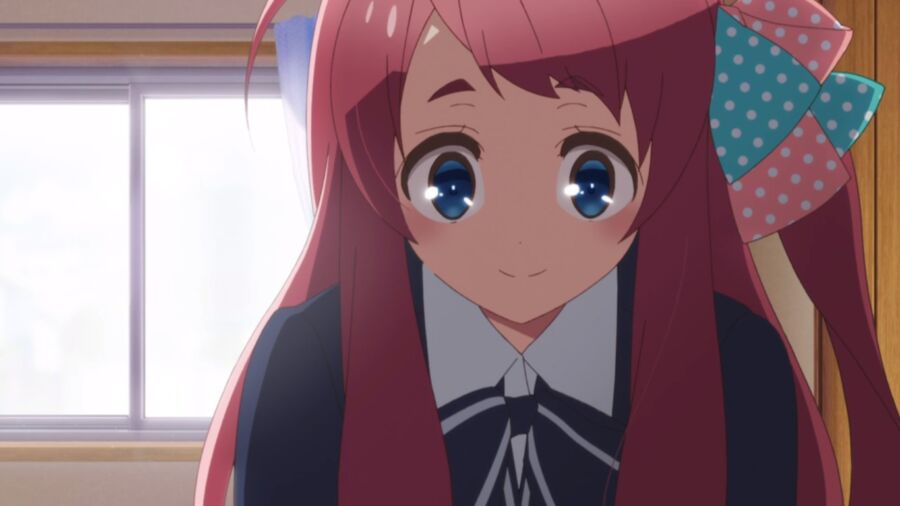 Anime: Zombie Land Saga
Birthday: April 2, 1991
Are you in the need of a monsutaa musume fix? Premiering in October 2018, Zombie Land Saga captures the daily lives of zombie girls in an idol band. Managed by Koutarou Tatsumi, Franchouchou's lead vocalist is Sakura Minamoto.
Sakura Minamoto stands out as one of the most lovable anime characters named Sakura. She had the desire to become an idol until an accident changed her outlook. She reawakes with six other zombified young girls. After a brief existential crisis, Sakura coalesces the girls to embrace their new life as zombie idols. The eternal optimist, her spirit serves as the heart of Franchouchou. With a song in their heart, Sakura Minamoto and the idol group set out to save Saga Prefecture.
Zombie Land Saga is an absurd comedy, with a great cast of characters. Surprisingly, most of them learn to grow. The former starry-eyed high school girl, Sakura Minamoto earns her idol dream while supporting her teammates. Her cheery persona is reason enough to be part of our sakura celebration.
08.

Sakura Kouno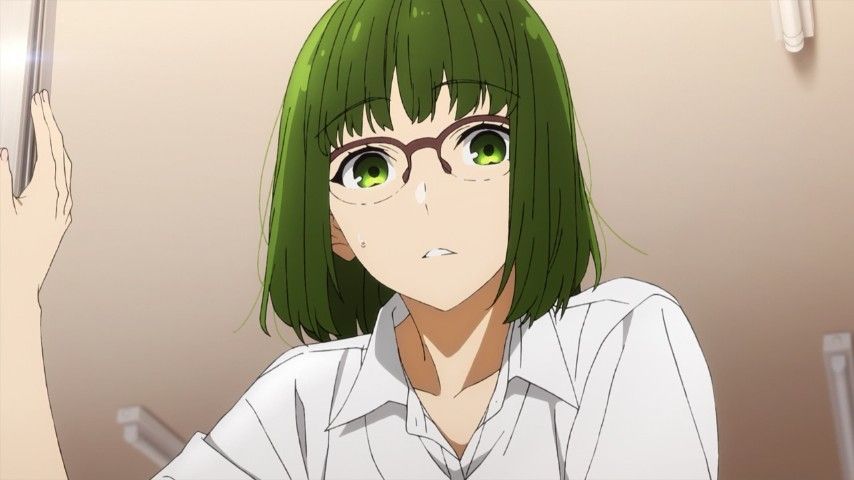 Anime: Horimiya
Birthday: January 20
Premiering in the winter of 2021, Horimiya was the season's must-watch anime. Hiroki Adachi's coming-of-age manga serves as the base for CloverWork's adaptation. A story of opposites attracting, Adachi creates a host of striking characters to support the narrative.
Sakura Kouno is a model student council vice president. Hard-working, she is a genuinely caring and dependable person. These traits mean she throws herself into the activities of student government. Her biggest flaw is being insecure. This gets in the way of sharing her feelings for Tooru Ishikawa. Sakura learns to overcome her self-doubt.
Sakura Kouno is a relatable teen. Hardworking and honest, she struggles with how to grow as an adult. With the help of fellow classmates, Sakura moves past her insecurities to become a notable character.
07.

Sakura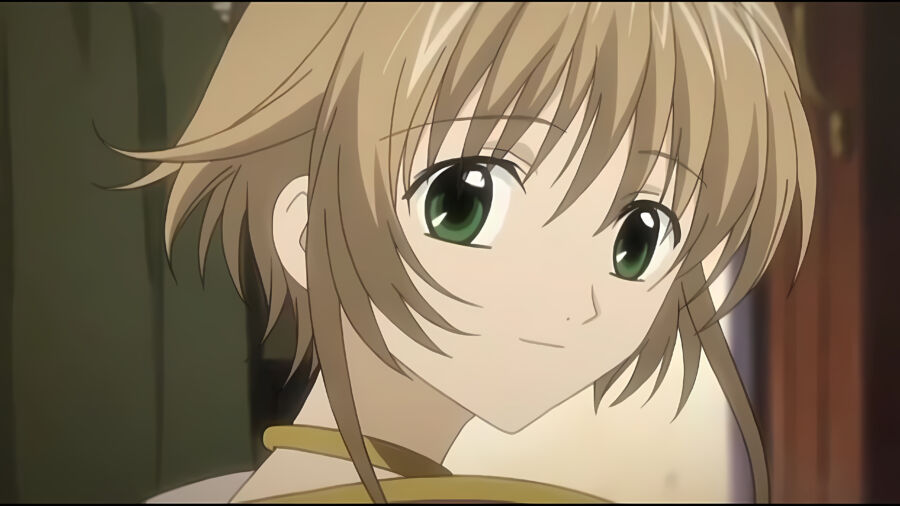 Anime: Tsubasa: RESERVoir CHRoNiCLE
Birthday: April 1
Sakura is the main character in the series, Tsubasa: RESERVoir CHRoNiCLE and xxxHolic. A slimly built girl with unkempt strawberry blonde hair, she is like her namesake from Cardcaptor Sakura. Alike, the two Sakura leads are not the same.
Crossing dimensions, Sakura wakes up in the Kingdom of Clow. She suffers memory loss, which was a condition of traveling amid worlds. A clone, her true name is Tsubasa but commonly known as Princess 'Sakura' of Clow. She has a cheerful disposition, with a smile that 'is a rival to the sun.'
Sakura's love interest is the clone of Syaoran, a device used by Clamp to contrast the two series. Her powers include the ability to rise above time, understand nature and see into the future. A copy of the original, clone Sakura's fan base appreciates how she expands the lore of Cardcaptor.
06.

Sakura Hanazono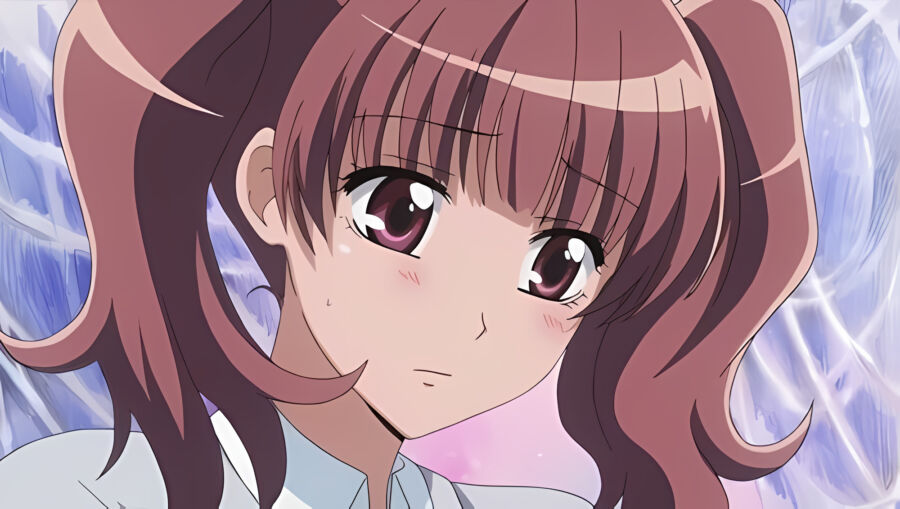 From studio J.C. Staff, Hiroaki Sakurai directed the anime of Hiro Fujiwara's shōjo manga Maid-sama!. A story about a tsundere with a secretive life outside her rigid academic persona. The story has a wealth of supporting characters, which includes our next entry.
Sakura Hanazono is a friend of the lead and one of a few female students at Seika High. She is a fun-loving petite young woman, who is compassionate towards friends. This cute twin-tailed lass is popular with the boys, but she rejects their confessions of love. Her love is for Kūga Sakura, a vocalist for the indie band UxMishi. After a rocky start, Sakura would marry the boy band star.
She is a fun-loving young girl, who rarely lets life get in her way. Her passion is listening to music and singing karaoke with friends. Supporting the lead's journey, Sakura Hanazono provides a breath of fresh air in this series.
05.

Sakura Yamauchi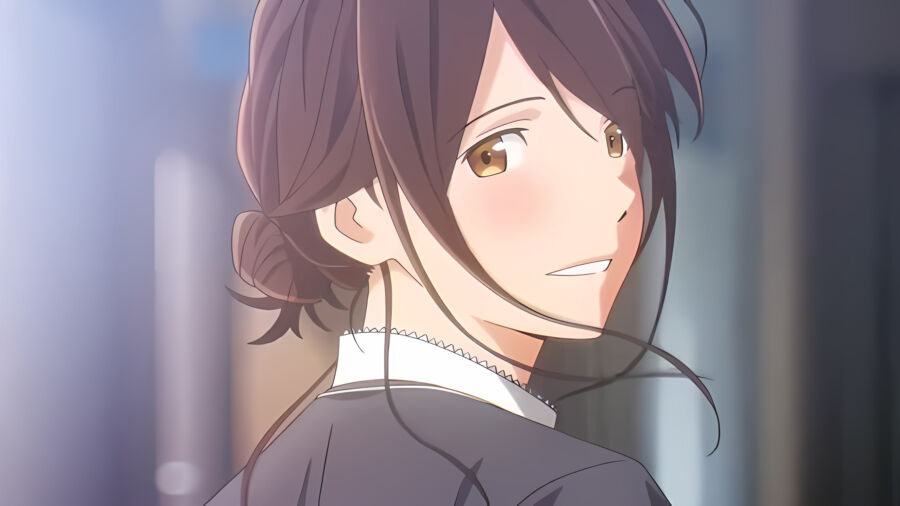 Anime: I Want to Eat Your Pancreas
Birthday: March 10
I Want to Eat Your Pancreas is a film adaptation of Yoru Sumino's web novel. Shin'ichirō Ushijima would direct the film adaptation for Studio VOLN. The teen romance follows Sakura Yamauchi and Haruki Shiga, as they face a life-altering event.
A well-liked student, Sakura Yamauchi has a positive outlook on life. She is pretty, a medium build girl with soft, long chestnut brown hair and amber-brown eyes. Sometimes a bit brash, Sakura challenges social norms but always seeks to do the right thing. She befriends Haruki Shiga, a shy and apathetic classmate. Sakura motivates Haruki to live life to its fullest.
Sakura records her battle with pancreatic cancer. Her cheerful personality masks the dark reality that she will die. Despite her condition, Sakura Yamauchi seizes the day as time ticks away at her life. Truly, she is a shining blossom among the many anime characters named Sakura on our list.
04.

Sakura Oogami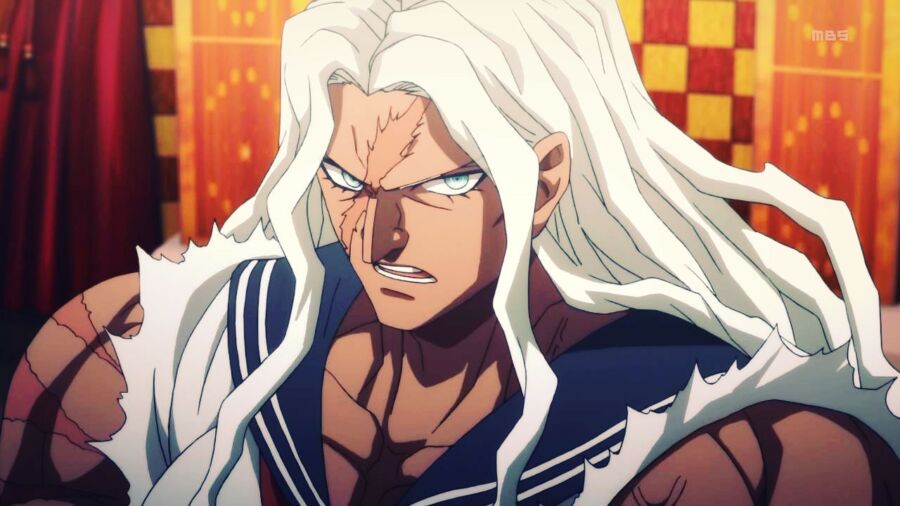 There are few things that are comparable to sweet anime girls and cherry blossoms. The next entry on the list is the total opposite of this premise. Sakura Oogami is a beast of a fighter, who specializes in mixed martial arts.
Her family had owned a dojo for over three hundred years. As a girl born into a clan that values males, she had to prove her worth by becoming stronger than male family members. Sakura became well-versed in various fighting styles, eventually surpassing her father at a young age. Her appearance would become the brunt of bullying, with peers calling Sakura 'ogre' and 'missing link.'
Contrary to appearances, Sakura is a caring and even-tempered teen girl. She rarely loses control but can enter beast mode when protecting her friends. The world's strongest fighter, Sakura Oogami's status proves that not all anime girls need to be cute to be popular.
03.

Sakura Matou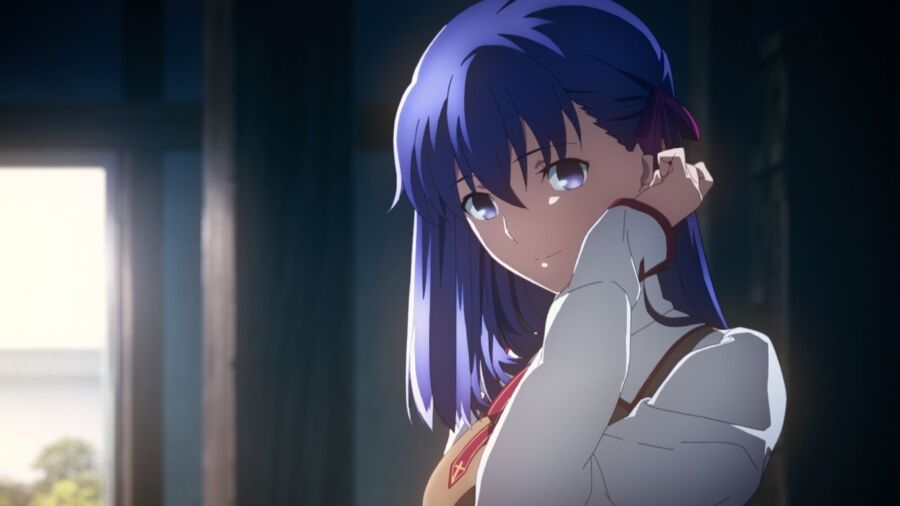 Anime: Fate/stay night
Birthday: March 2
The visual novel Fate/stay night was the brainchild of a college student and Type-Moon co-founder, Kinoko Nasu. This game follows Shirou Emiya, a sincere teen who enters a death tournament, where competitors fight for a chance to have their wishes granted. Sakura Matou, Rin Tohsaka, and Saber serve as the story's heroines.
Sakura Matou is a pretty, young girl with long violet hair. Born Sakura Tohsaka, she is the younger sister of Rin Tohsaka. Her father allowed the Matou family to adopt the girl, as custom directed only one magic welding heir per family. Focused on being the best, the family's abusive training turned the young girl into an emotionless husk. Sakura would evolve to become a powerful master of Rider.
Sakura's persona does not betray that she secretly has a crush on Shirou Emiya. Devoted to him, her self-doubt prevents disclosing her desires to him. Despite her upbringing, Sakura Matou is a sweet and powerful mage in the Fate universe.
02.

Sakura Kinomoto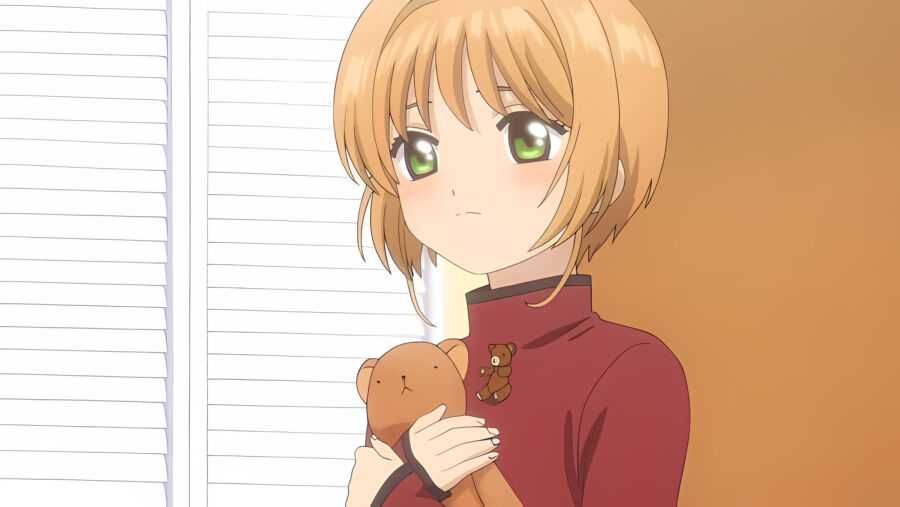 Anime: Cardcaptor Sakura
Birthday: April 1
After clone Sakura made our list, it would be careless of us to omit the true Sakura Kinomoto. The heroine of Cardcaptor Sakura begins the story as a 10-year-old girl. A mock magical girl, Sakura is happy and lively.
She is a student at Tomoeda Elementary School in Japan. Sakura is a cute girl with short brown hair and emerald-green eyes. One day, she happens upon a book filled with magical cards called Clow Cards. This event spurs her magical quest to capture other cards. She comes to unseal the power of the Clow Cards to gain spiritual awareness, clairvoyance, and enhanced intuition.
Sakura grows into her own upon entering high school. The once clumsy girl morphs athletically to become a gifted runner and member of the cheer squad. However, there are times when she can be a bit awkward.
Sakura Kinomoto remains one of the most iconic anime characters named Sakura, with her captivating story and charming personality still captivating audiences today. Despite the emergence of numerous other anime characters named Sakura, she has retained her relevance in both anime and popular culture, earning a top spot on our list.
01.

Sakura Haruno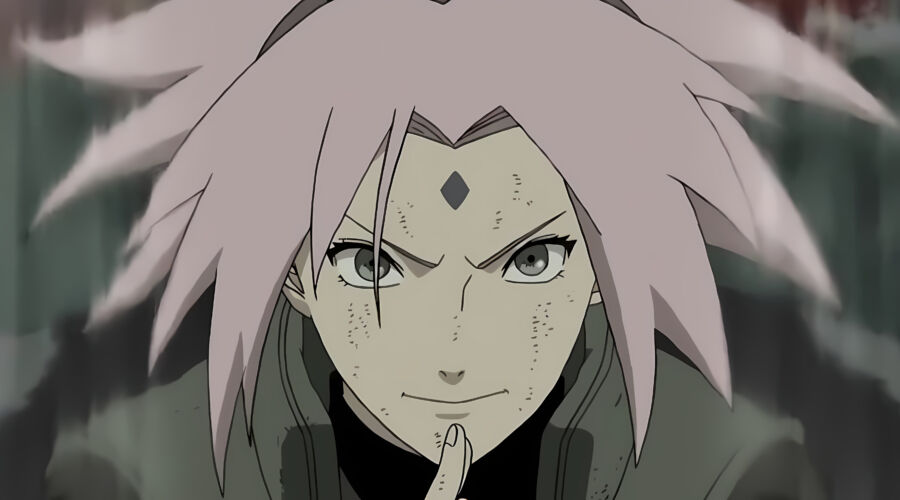 Our top character, with the given name deifying cherry blossoms, goes to Sakura Haruno. She may be one of the most polarizing characters within the fandom. Despite this fact, Sakura continues to receive high marks for being an anime heroine.
Sakura Haruno, the only child of Mebuki and Kizashi Haruno, grew up in a caring household. Due to her large forehead, village children would bully her. This made Sakura focus on building friendships and excelling in school. With average ninja skills, she would find her calling with medical ninjutsu. Her merits would earn Sakura the position of Head of the Konoha Medical Department.
Eventually, she would marry Sasuke Uchiha and the couple would have a daughter. Her mantra is 'A life with love throughout!', which reflects Sakura's devotion to family and friends. Sakura Haruno's arc makes her one of anime's favorite heroines.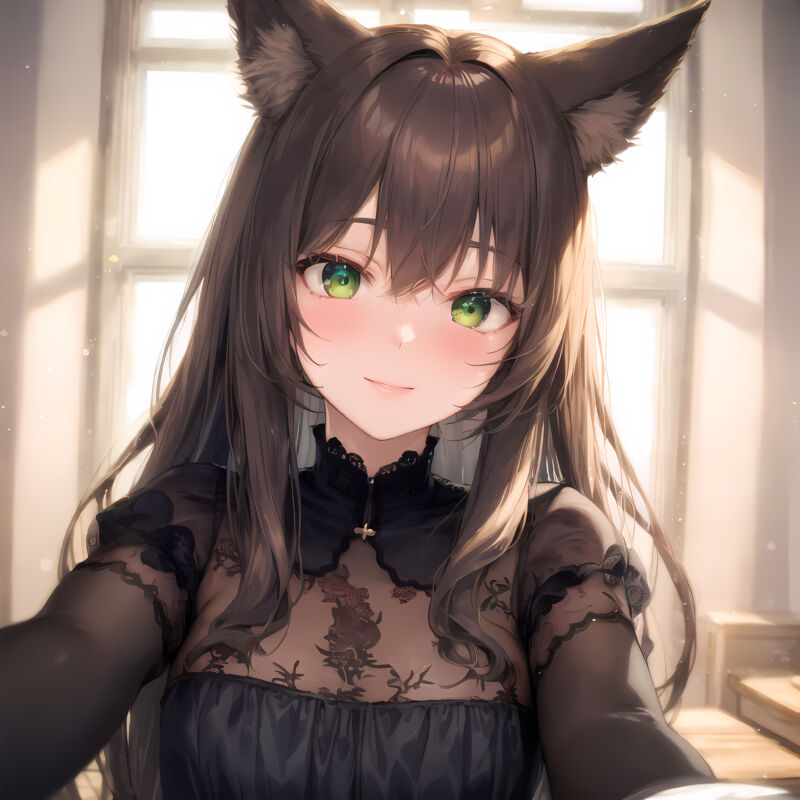 BEFORE YOU GO...
Thanks for reading my article!
If you enjoyed it, please consider supporting me on Patreon. As a Patron, you'll gain access to exclusive perks like stunning AI artworks that are not shared anywhere else, personalized AI-generated art pieces, and the ability to shape the future of this blog by suggesting topics you'd like me to cover.
Your support means everything to me and enables me to keep creating content that I'm passionate about. ✨

Also, you're welcome to join our 9 Tailed Kitsune Anime Discord community. We'd love to have you there! 🙌