The '70s marked the beginning of the end of the dark ages for Western anime fans. With specialty stores and limited television play, the foundation for our current culture of anime, including 1970s anime, appreciation was forming with non-Japanese audiences.
The decade's hidden gems would eventually come to Western audiences in the 80s and 90s. In spite of being products of their time, these series would lay the foundation for decades of faithful anime viewership. Many of these series would also help to launch the careers of some of anime's critically acclaimed and respected directors, artists, and sound designers.
So… hug your pet rock and put on some ABBA or Boney M, as we explore the top 10 anime series of the 1970s. As you review the post, please let me know if I overlooked your favorite anime from the '70s. Leave a comment below.
10. Heidi, Girl of the Alps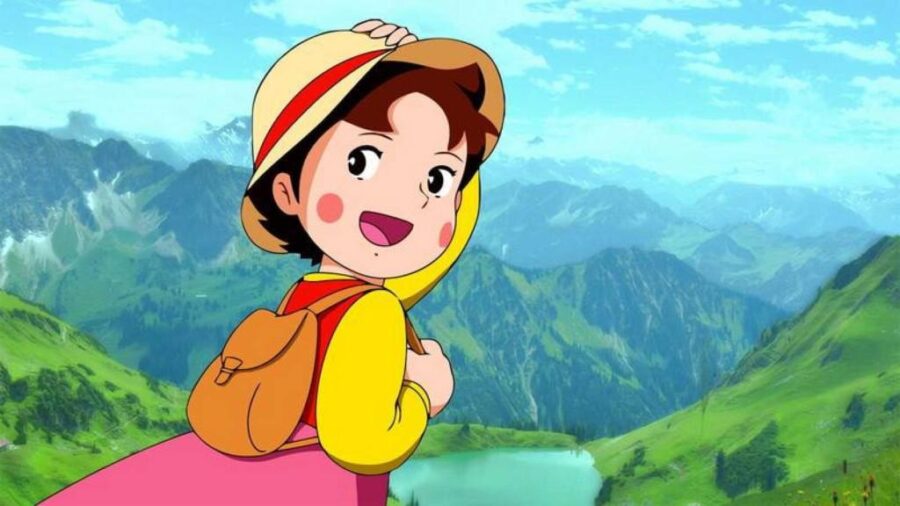 Aired: January 6, 1974 – December 29, 1974
Genre(s): Drama, Slice of Life
Heidi, Girl of the Alps is an anime series, written by Isao Matsuki and directed by Isao Takahata for Zuiyo Enterprises. The foundation for the anime series comes from Swiss author Johanna Spyri's two-part literary series, Heidi: Her Years of Wandering and Learning. A World Masterpiece Theater title, Zuiyo Enterprises would go on to produce several anime based on classic Western literature.
Orphaned, Heidi moves in with her mysterious, grandfather in the Bavarian Alps. Due to his solitary lifestyle, local villagers spin rumors of him killing a man in his youth. Heidi's intelligence and personality slowly win over the old codger, as the two grow into a family. Eventually, Heidi must move to Frankfurt to become a companion for a wheelchair-bound girl. Initially hesitant, she becomes close friends with Clara before returning to her grandfather's rustic home in the mountains.
Heidi, Girl of the Alps is a significant work in anime history and increasing Japanese tourism to Switzerland. Toyoo Ashida, director of Fist of the North Star and Vampire Hunter D, Yoshiyuki Tomino, Astro Boy writer and writer/director of the Mobile Suit Gundam franchise, and Hayao Mizyazaki, writer and director of The Castle of Cagliostro and Lupin III Part I. Mizyazaki would later call Heidi, Girl of the Alps Takahata's masterpiece.
9. Space Battle Yamato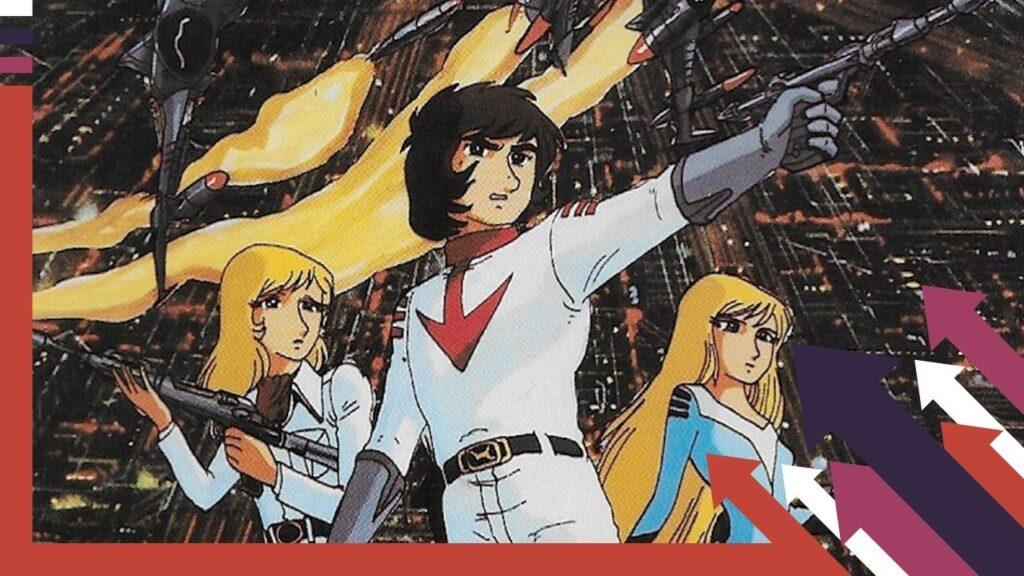 Released: October 6, 1974 – March 30, 1975
Genre(s): Action, Adventure, Drama, Sci-Fi
Space Battleship Yamato, also known as Cosmoship Yamato or Star Blazers, is a science fiction anime series produced and written by Yoshinobu Nishizaki for Academy Productions. This masterful space opera would inspire the creators of many popular sci-fi anime franchises, such as Gundam, Neon Genesis Evangelion, and Macross.
In the year 2199, aliens poison the Earth's surface by unleashing radioactive meteorite bombs upon it. With the assistance of Iscandar's Queen Starsha, the United Nations Cosmo Navy bring to the surface and retrofit the sunken World War II Japanese battleship Yamato for interstellar flight. Susumu Kodai and the Yamato's international crew must seek a device to restore the Earth's environment and prevent the human race's extinction. Over the course of the series, the crew comes to understand the motives behind the alien attack. Yoshinobu Nishizaki explores themes of noble warriors and self-sacrifice.
Ignored mostly by fans upon its release, Space Battleship Yamato has become an anime cult classic. Hideaki Anno, the creator of Neon Genesis Evangelion, praises the series for encouraging him to pursue a career in anime. The first anime to win the coveted Seiun Award, Space Battleship Yamato has proven itself to be an iconic anime of the 1970s.
8. Candy Candy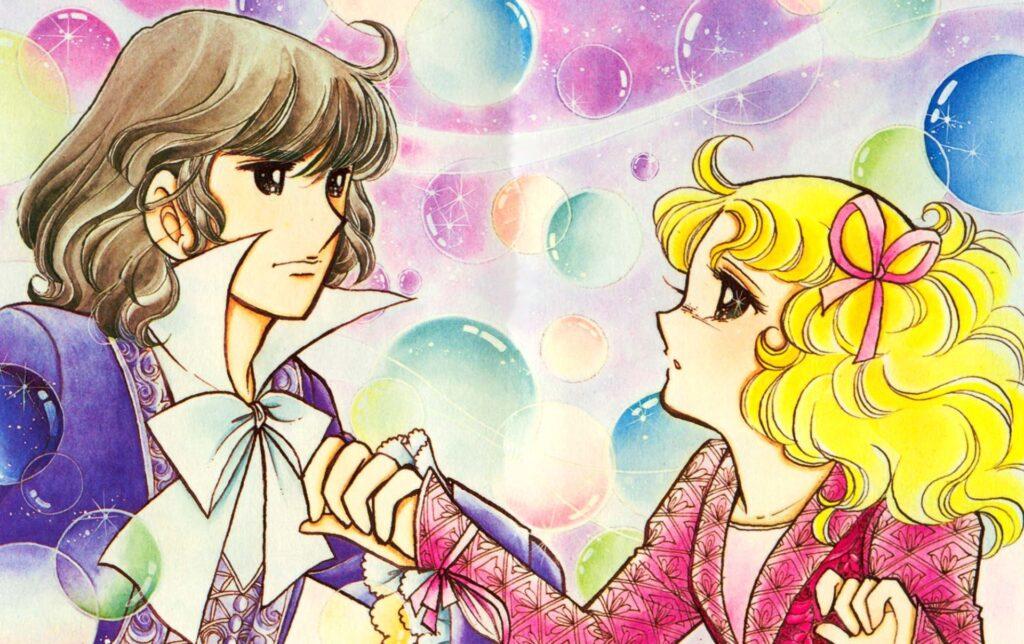 Aired: October 1, 1976 – February 2, 1979
Genre(s): Drama, Slice of Life
Serialized in Kodansha's Nakayoshi, Kyandi Kyandi was a successful manga written by Kyoko Mizuki and illustrated by Keiko Nagita. The shōjo manga's popularity leads Toei Animation to produce 115 episodes for TV Asahi, along with three short films.
A slice-of-life anime, the series follows Candice "Candy" White Ardley's life journey. Abandoned, Candy lived at Pony's House orphanage in Michigan until her adoption. She comes into the care of an abusive family and is made to be their servant. The wealthy, Ardley family rescues Candice from the clutches of her exploitive adoptive family. Their nurturing provides Candy the ability to blossom into a confident and loving young woman.
A newcomer to the genre, Director Tetsuo Imazawa captured the spirit of Kyoko Mizuki's prize Dickenesque-shōjo work. The manga would go on to receive the 1st Kodansha Manga Award for young women in 1977. Whether watching the anime or reading the manga, Candy Candy is one of the decade's top stories.
7. Space Pirate Captain Harlock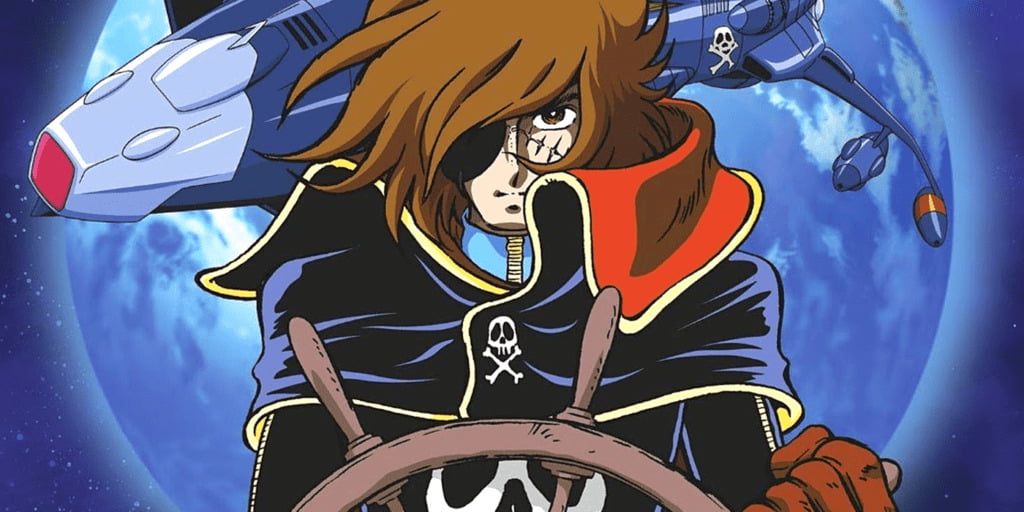 Aired: March 14, 1978 – February 13, 1979
Genre(s): Action, Adventure, Drama, Sci-Fi
This year marks forty-four years since Toei Animation adapted Leiji Matsumoto's sci-fi manga for TV Asahi. Rintaro directed the space opera, with Seiji Yokoyama musical score performed by the Tokyo Philharmonic.
In the year 2977, technology advanced to the point where people's lives centered around the pursuit of leisurely activities. Humanity's compliance leads an alien race of women to subjugate the populous. Captain Harlock and the outlaw, spaceship crew of the Arcadia are Earth's only hope for salvation. Although brigands, Arcadia's crew can empathize with the Mazone's plight but must temper those feelings against a need to reclaim their home.  
A cult classic, Space Pirate Captain Harlock introduces many themes relevant to today's culture. The anime explores matters like society's fascination with the leisure class, reliance on technology, and the plight of refugees to name a few. Space Pirate Captain Harlock is a great series for anyone who appreciates a good interplanetary, swashbuckler anime.
6. Anne of Green Gables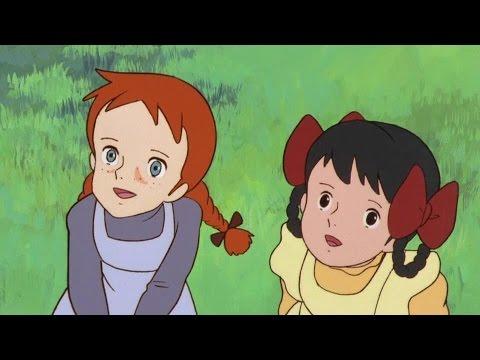 Released: January 7, 1979 – December 30, 1979
Genre(s): Drama, Slice of Life
Anne of Green Gables is the second 1970s anime entry from famed director Isao Takahata. Unlike Heidi, Girl of the Alps, he chose to remain true to L. M. Montgomery's original work. Nippon Animation would produce 50 episodes for Fuji TV.
A Canadian, Anne Shirley is a quick-witted and ill-tempered, orphaned girl. At age eleven, she has only known temporary placement. Anne's life quickly turns around upon moving to the Cuthbert estate on Prince Edward Island. Marilla and Matthew Cuthbert wanted a young boy to assist on their farm but Anne's personality and loving nature win the couple over. On Prince Edward Island, Anne is able to experience life as a normal teenage girl.
Well received, Isao Takahata's anime would ignite Japanese interest in the series' source material. The series' success would lead to its favorability in both TV Asahi's and Animage popularity polls. Anne of Green Gables is a wonderfully, illustrated and narrated series, deserving of its spot on this list of best anime of the 1970s. 
5. Mobile Suit Gundam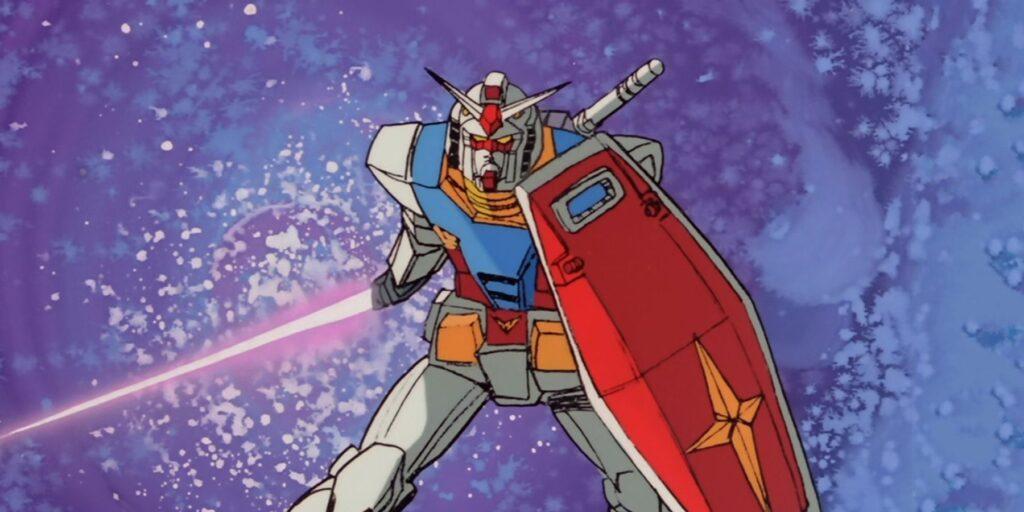 Aired: April 7, 1979 – January 26, 1980
Genre(s): Mecha, Military, Space
The genre of mecha came into being with Mitsuteru Yokoyama's manga Tetsujin 28-go (1956). A successful series, Santaro Marune would direct the anime in 1960 for Nippon TV. Almost twenty years later, Yoshiyuki Tomino would direct mecha anime's most successful franchise Mobile Suit Gundam.
The series is set in a universe where the Principality of Zeon has waged war against the Earth Federation, wiping out half the population. A stalemate results, leaving each side to engage in intergalactic skirmishes using humanoid weapons called mobile suits. A Zeon reconnaissance force locates and attacks the secret base at Side 7, resulting in the deaths of most Federation colonists. During the attack, Amuro Ray discovers the RX-78 Gundam and is able to beat back the attackers. The survivors board the White Base to roam the galaxy cobbling together a motley band of warriors to stand up against the Principality of Zeon and colonize a new home planet.
Surprisingly, Mobile Suit Gundam was unpopular with anime fans, which almost resulted in its cancellation. A change in Japanese toy sponsorship would catapult the series and genre to iconic status, especially in overseas markets. Wizard's Anime Magazine would rank Mobile Suit Gundam #2 in North America's Top 50 Anime releases. In looking back, there is no argument that Santaro Marune's series has had a lasting impact on anime and otaku culture.
4. Nobody's Boy: Remi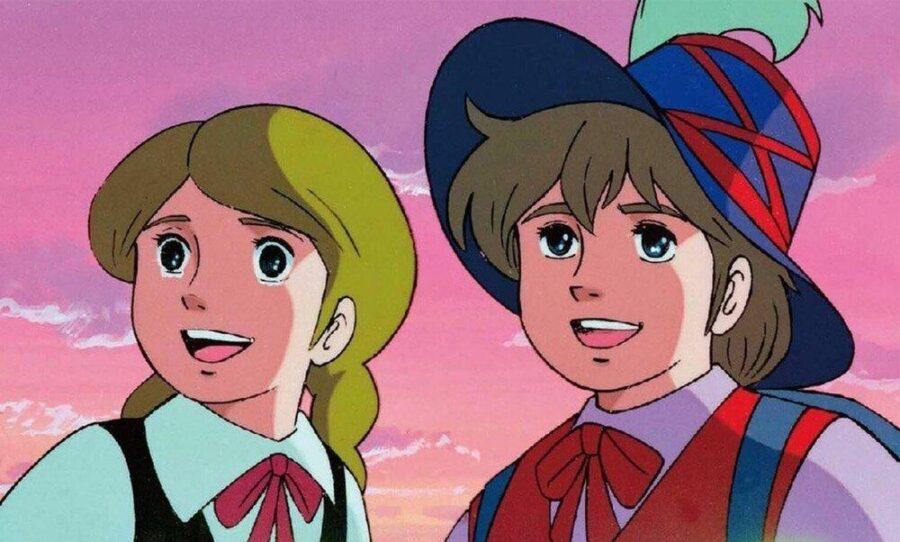 Aired: October 2, 1977 – October 1, 1978
Genre(s): Adventure, Drama, Slice of Life
Ninety-nine years after Hector Malot published the source material, Osamu Dezaki would direct fifty-one animated episodes of Nobody's Boy: Remi. Haruya Yamazaki, Tsunehisa Itō, and Keiko Sugie adapted the original narrative while Takeo Watanabe wrote the musical score. The TMS Entertainment Company production would air on Nippon TV.
Living in the French countryside, Remi Baberin is contently living with his parents. Dramatically, Remi's life changes after a street performer purchases him from his father. Traveling across Europe, Remi searches for a place to belong while also coping with personal tragedy. This physical and mental journey leads him to uncover the family's secrets.
Hector Malot's original masterpiece is very much a product of the period. Fortunately, Osamu Dezaki created an inspiring story from the source material and liven it up for a modern audience. The anime would see success in France and European Low Countries, South America, Southeast Asia, and Southwest Asia. Nobody's Boy: Remi large international following makes it one of the 1970s best anime.
3. Future Boy Conan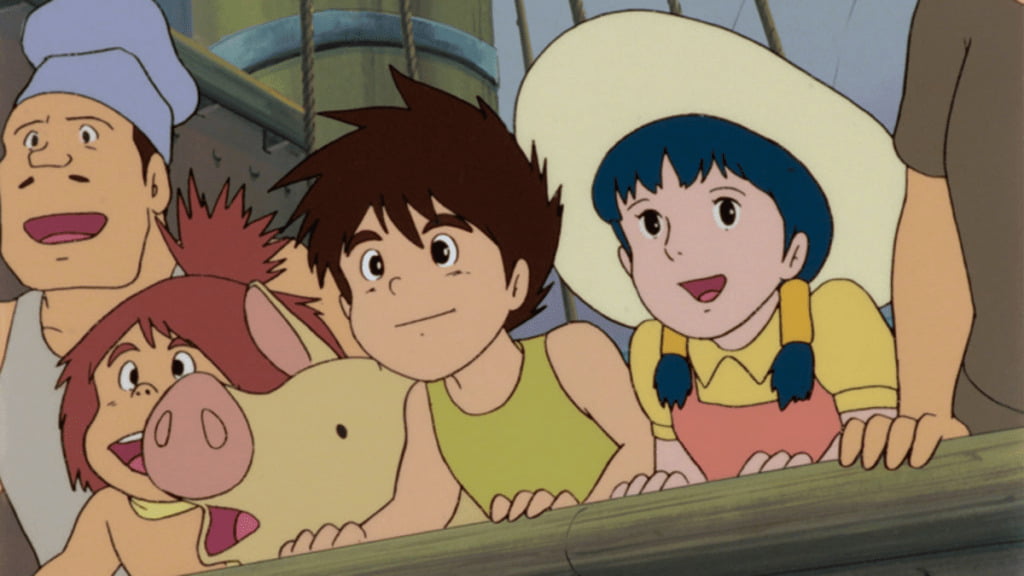 Aired: April 4, 1978 – October 31, 1978
Genre(s): Adventure, Drama, Sci-Fi
Inspired by Alexander Key's novel The Incredible Tide, Hayao Miyazaki would direct Future Boy Conan 26 episodes for Nippon Animation. Akira Nakano, Satoshi Kurumi, and Sōji Yoshikawa wrote the series' narrative while Shin'ichirō Ikebe provided its musical soundtrack. The series would air on Japan's NHK General TV network.
This post-apocalyptic story follows the adventures of two Japanese youths, Conan and Lana. Living on an isolated island, the couple decides to explore the various nearby islands. Their island-hopping adventures place Conan and Lana in contact with both friendly and unfriendly survivors of the apocalypse. These shared experiences lead to their romantic relationship.
Reaching 14% at the height of its popularity, Future Boy Conan was a universal flop with Japanese audiences. The series would only achieve success upon its worldwide distribution, especially among Arabic audiences. In recent years, Future Boy Conan has achieved cult anime status and is favored among fans of Hayao Miyazaki's work.
2. Tomorrow's Joe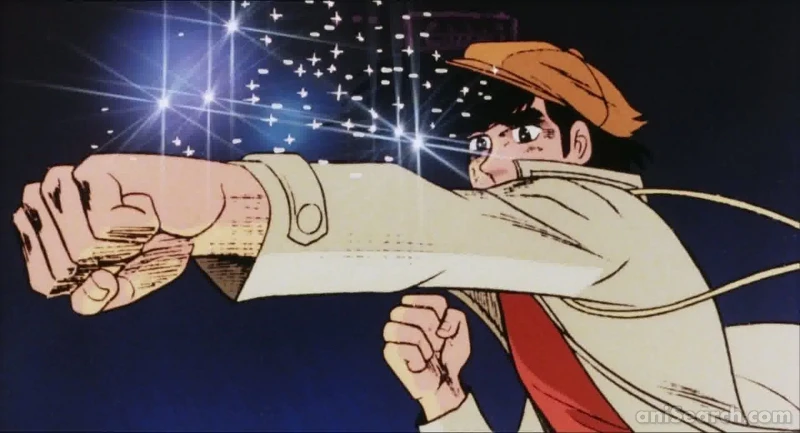 Aired: April 1, 1970 – September 29, 1971
Genre(s): Action, Drama, Slice of Life, Sports
Before Hajime no Ippo and Megalo Box, Osamu Dezaki would adapt Ikki Kajiwara's successful manga series into an anime. With a desire to capitalize on the manga's popularity and financial success, Mushi Production created the television series for Fuji TV. The first episode would air on April 1, 1970, to span a total of 79 episodes.
As an ill-mannered and troubled orphan, Joe Yabuki's only asset was the ability to brawl in order to survive life in the Doya slums. The young fighter's unpolished techniques and personal stamina reached the attention of Danpei Tange, a washed-up boxing coach. This introduction, along with fellow boxer Rikiishi Tooru's assistance, begins Joe's rocky road to becoming a champion Bantamweight fighter. Joe is the classical tragic hero, someone constantly searching but never finding true happiness in life until the very end.  
Like several early-1970s anime, Tomorrow's Joe contains political and social undertones. Japanese populist and communist movements adapted the image of Joe, as a struggling common man, to fit their political narratives. Today, the series retains its popularity among anime creators and fans. Tomorrow's Joe retains relevance and is deserving of its place as a favorite anime of the 1970s.
1. The Rose of Versailles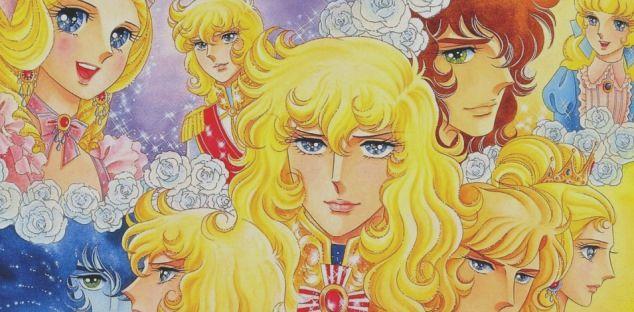 Aired: October 10, 1979 – September 3, 1980
Genres: Historical, Military
The Rose of Versailles is the decade's best anime series. Loosely based on historical events, the series was adapted from Riyoko Ikeda's successful shōjo manga. Directed by Tadao Nagahama and Osamu Dezaki, TMS Entertainment produced the series for Nippon TV.
The historical drama is set in pre-revolutionary France and focuses on Marie Antoinette.  Oscar Francois de Jarjayes, a woman raised as a son by her general father, becomes the commander of the Palace at Versailles Royal Guard. Oscar is unable to balance the plight of the French peasantry with the lavish spending and political intrigue at the royal court. Incensed, Oscar transfers to the Royal Guards and helps to lead the country's revolt against the monarchy.
Riyoko Ikeda wrote this ideological story after becoming involved with the Communist Party of Japan. Unprecedented for the time, the story introduces themes of feminism and sexuality while placing the story within a historical setting would earn The Rose of Versailles the title of being Japan's most successful shōjo series. Both anime and manga, The Rose of Versailles is groundbreaking and rightfully deserves its place as the decade's best series.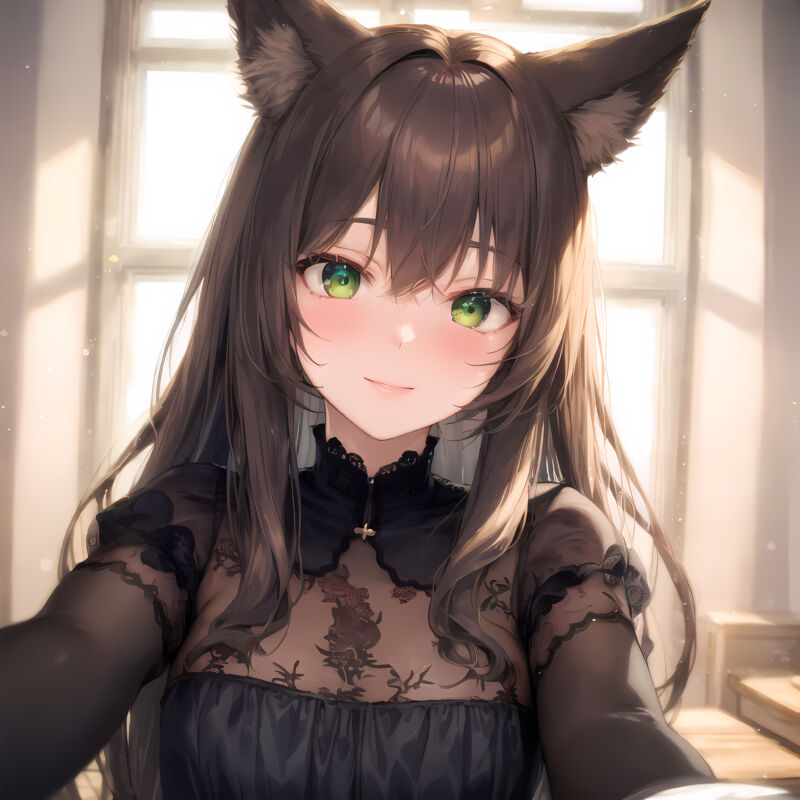 BEFORE YOU GO...
Thanks for reading my article!
If you enjoyed it, please consider supporting me on Patreon. As a Patron, you'll gain access to exclusive perks like stunning AI artworks that are not shared anywhere else, personalized AI-generated art pieces, and the ability to shape the future of this blog by suggesting topics you'd like me to cover.
Your support means everything to me and enables me to keep creating content that I'm passionate about. ✨

Also, you're welcome to join our 9 Tailed Kitsune Anime Discord community. We'd love to have you there! 🙌