The '80s marked the worldwide, distribution and awakening of anime appreciation. Cable and satellite television along with video home releases were instrumental in broadening the medium's global reach. But did you know that some of the most beautiful and wholesome anime come from the 1980s?
The decade's anime explosion was a fresh escape from the traditional Saturday morning fare, especially for those growing away from kid's cartoons. A lot of these movies and series would achieve critical acclaim with global audiences. Others would fade into the distance or relegate to cult status by 'old school' anime fans.
Time to dust off the Day-Glo and take your Trapper Keeper out of the locker, as we journey back to the 1980s. This is our list of the decade's best anime, movies, or series.  
As you review the post, please feel free to let me know if I overlooked your favorite anime from the 1980s. Leave a comment below.
10. Captain Tsubasa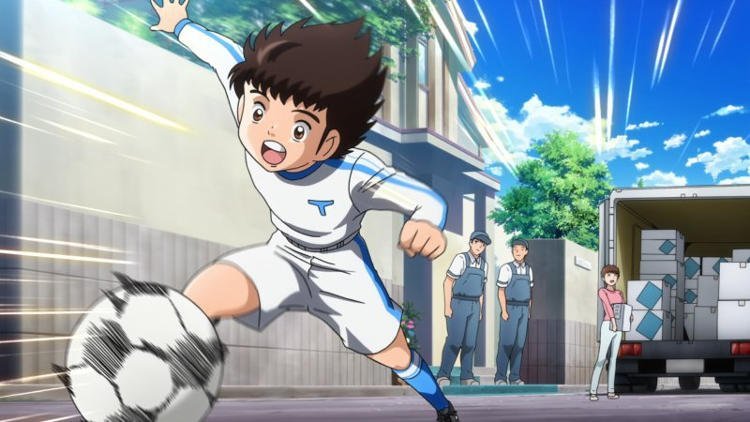 Aired: October 13, 1983 – March 27, 1986
Genre(s): Action, Sports
Inspired by the 1978 FIFA World Cup, Yōichi Takahashi wrote and illustrated the Japanese manga series, Captain Tsubasa. Shueisha's Weekly Shōnen Jump serialized Takahashi's work between 1981 and 1988. The manga's success would become the catalyst for Tsuchida to adapt the first 25 chapters of the series into an anime for TV Tokyo.
Elementary school student, Tsubasa Oozora is a footballer with dreams of competing in the FIFA World Cup for Japan. His skills as a player have earned him the nickname "Soccer no Moshigo" or "heaven-sent child of football." The Oozora family moves to Nankatsu, a fictional Japanese town known for its talented school football teams. Joining the fledgling Nankatsu Elementary School soccer squad, the team learns to harness their group and individual talents to become the U-17 World Champions for Japan.
Yōichi Takahashi's Captain Tsubasa is significant in bringing the sport of soccer to a wider audience. The series would inspire future football legends Hidetoshi Nakata, Fernando Torres, and Lionel Messi. In 2013, Tokyo would erect a bronze statue of Tsubasa Oozora in the creator's former neighborhood. Captain Tsubasa is one of the decade's iconic and impactful series.
9. Angel Egg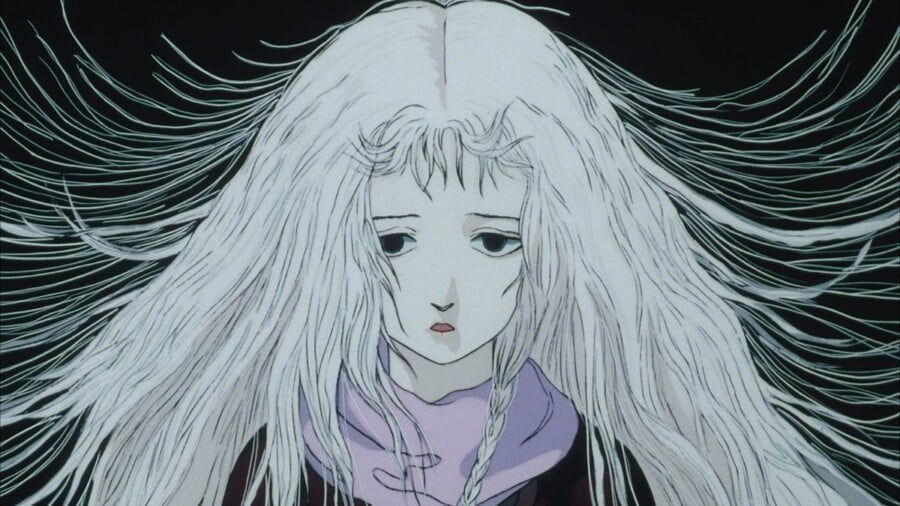 Released: December 15, 1985
Genre(s): Avant Garde, Drama, Fantasy
Written by Shigeji Ogino, ?/Sankaku no Rhythm/Trump no Arasoi (1932) would achieve status as one of the first avant-garde anime. Fifty-three years later, Mamoru Oshii would follow in a similar artistic footstep by writing and directing the esoteric Angel Egg.
This story follows a young girl living in a barren landscape charged with protecting a mysterious egg. The girl crosses paths with a boy, who later becomes a traveling companion. Traveling this world's barren landscape, the boy continually challenges the girl's mission and their existence. His confrontation culminates with him finally breaking open the egg, while she slept. The result of his action would initially devastate the girl until she finds a new egg to protect.
Critics and viewers struggle to find meaning in the narrative and imagery of Angel Egg, with many believing it is an allegory. At the time, Mamoru Oshii was questioning his faith leaving some to view the film as a manifestation of the writer's existential crisis. Oshii disputed this idea by claiming that the movie holds no deeper meaning. Regardless of its gist, Angel Egg is one of the best anime of the 1980s.
8. Fist of the North Star

Aired: October 4, 1984 – March 5, 1987
Genre(s): Action, Drama, Science Fiction
Serialized in Shueisha's Weekly Shōnen Jump, Hokuto no Ken was a successful manga written by Buronson and illustrated by Tetsuo Hara. The manga's success would lead Toei Animation to produce 109 episodes of Fist of the North Star for Fuji TV.
The backdrop for the series is a post-nuclear, apocalyptic landscaped Earth. Left for dead, Kenshiro hunts for the individual responsible for betraying him and kidnapping his fiancée. The protagonist is a master of the deadly martial arts technique, Hokuto Shinken. His journeys lead him to fight against various foes to protect the vulnerable. These fights are brutal and bloody, being the series's hallmark.
Often overlooked, Buronson's Hokuto no Ken has become an influential shōnen series. Kentaro Miura, the creator of Berserk, identifies Buronson's series as having the largest impact on his work. A 2005 TV Ashahi poll ranked the Fist of the North Star anime 26 in a list of Top 100 series and 89 in 2006. Great storytelling and impressive visuals make Fist of the North Star one of the decade's top anime.
7. Dragon Ball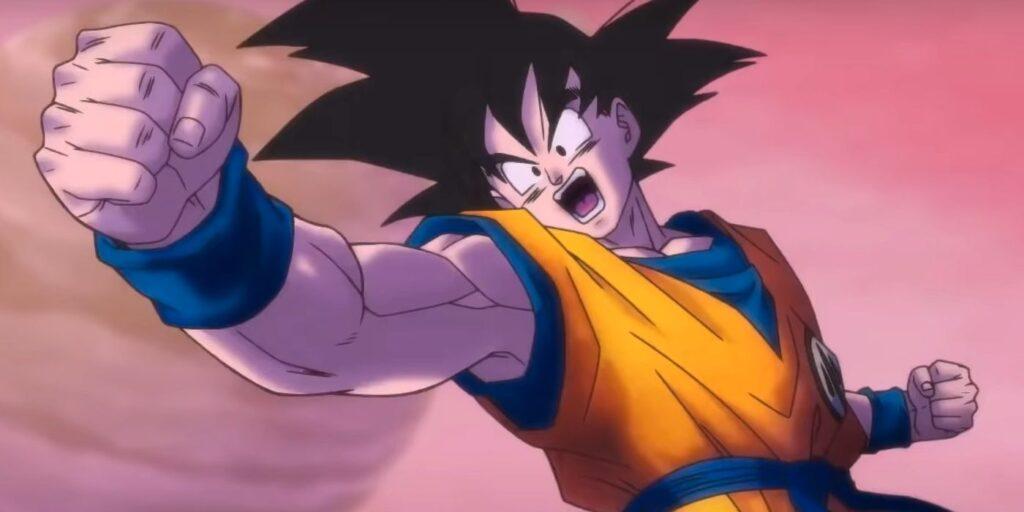 Aired: February 26, 1986 – April 12, 1989
Genre(s): Adventure, Comedy, Fantasy
Produced by Toei Animation, the Dragon Ball anime was adapted from Akira Toriyama's successful manga series of the same name. The show originally aired on the Fuji Network System TV but was later distributed to audiences in 81 countries.
The protagonist is a monkey-tailed youth, Goku Son. He runs into a young girl, Bulma. She is searching for mystical seven orbs, called 'Dragon Balls.' Once collected, she will have the ability to wish for the perfect boyfriend. This story focuses on their adventures, making friends, and defeating enemies along the way. Goku's journey will lead him to become the most powerful fighter in the Dragon Ball universe.
A successful narrative with likable characters, Toei Animation's Dragon Ball series would span almost five decades. Critics would call Dragon Ball the forerunner to modern fighting anime. The series' success and cultural impact are just a few reasons why Dragon Ball is one of the 1980s best anime.
6. Akira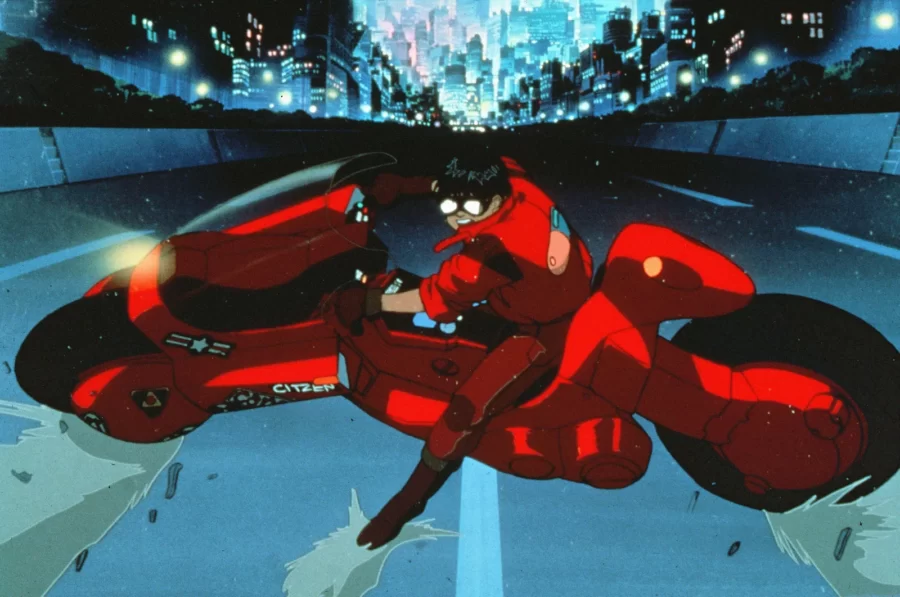 Released: July 16, 1988
Genre(s): Action, Adventure, Horror, Science Fiction, Supernatural
A landmark anime, Akira maintains relevance with critics and fans of the movie's soundtrack, storytelling, and visuals. The film's success was due in part to Tokyo Movie Shinsha's significant investment along with Kasuhiro Otomo and Izo Hashimoto's screen adaptation of the manga. 
The movie's backdrop is the dystopian, Japanese metropolis of Neo-Tokyo. A psychologically flawed character, Tetsuo Shima acquires telekinetic powers following a motorcycle accident. His newly gained abilities become the catalyst for Tetsuo to seek vengeance upon a world that ridiculed him. The ESPer's abilities threaten the military-industrial complex and their grip on maintaining the status quo. Caught between competing philosophies, Shōtarō Kaneda must stop his friend from destroying himself and the world.
Since its premiere, Akira has achieved cult status among the cyberpunk and adult animation communities. The film would go on to receive nominations for Best Anime Feature at the American Anime Awards but its only award came with the Amsterdam Fantastic Film Festival's Silver Scream Award. Although the story deviates from the original manga, Akira is a solid entry for one of the best anime of the decade.
5. Maison Ikkoku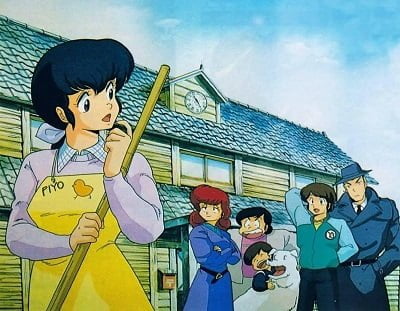 Aired: March 26, 1986 – March 2, 1988
Genre(s): Comedy, Drama, Romance, Slice of Life
Maison Ikkoku is the only 1980s romantic comedy to make a presence on our list. Written and illustrated by Rumiko Takahashi, Studio Deen would adapt the manga into a successful anime series for Fuji TV.
The story takes place in a boarding house, called Maison Ikkoku. A quiet student resident, Yusaku Godai is at his wits end with the house's occupants. His desire to find a new residence quickly changes after meeting the new boarding house manager, Kyoko Otanashi. Pretty, young, and recently widowed, Yusaku envisions a brighter tomorrow with Kyoko. In typical rom-com fashion, Maison Ikkoku follows the comedic highs and lows of Yusaku and Kyoko's discovery of love. 
Anime News Network's Allen Divers referred to Maison Ikkoku as a must-see for fans of romantic comedies. The success of Takahashi's storytelling and Studio Deen's adaptation would spawn a movie, three OVAs, and a live-action musical special. Maison Ikkoku is a beautiful journey and worth a place on our top anime list of the 1980s.
4. Kiki's Delivery Service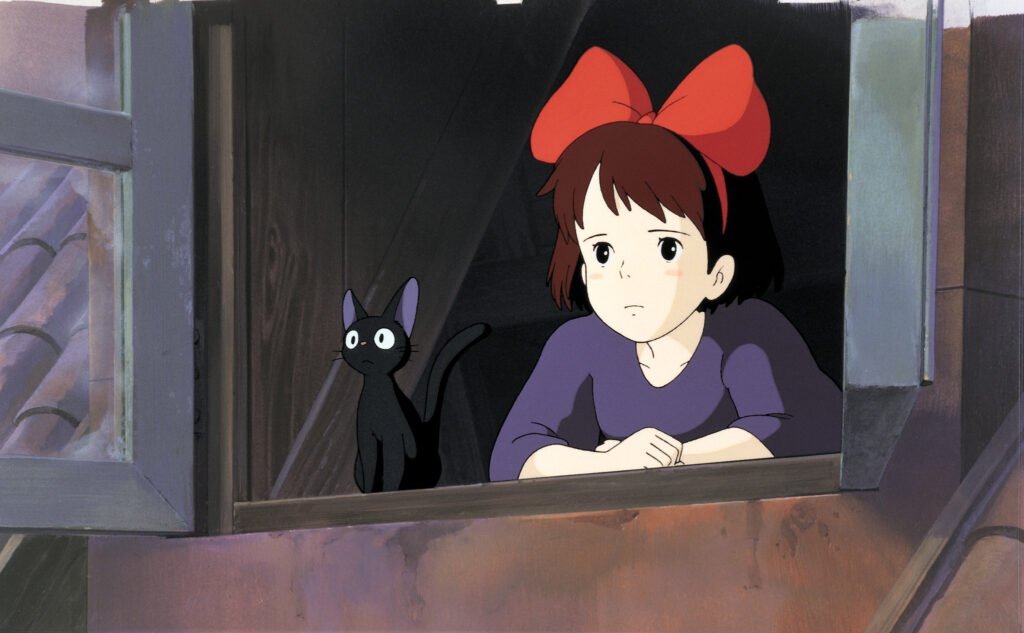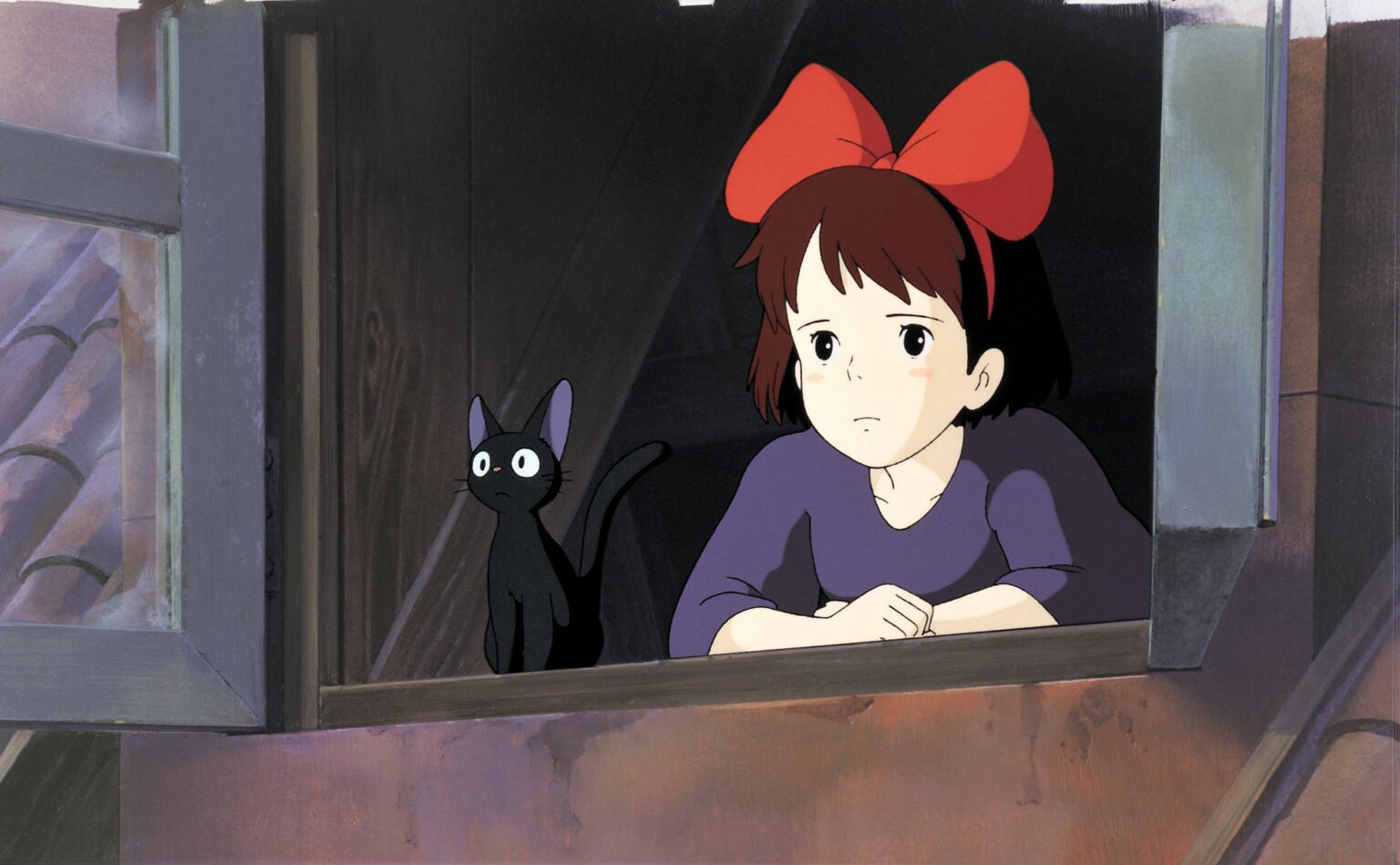 Released: July 29, 1989
Genre(s): Adventure, Comedy, Drama, Fantasy
Animated by Studio Ghibli, Kiki's Delivery Service is the first of two films written and directed by Hayao Miyazaki to make this list. Miyazaki adapted the film from a children's fantasy novel, written by Eiko Kadono and illustrated by Akiko Hayashi.
Kiki is a teenage, witch-in-training who moves to Koriko. After assisting the local baker, Kiki has the inspiration to use her broom and deliver goods to earn a living. The 'Witch Delivery Service' is successful until the teen begins to question confidence in her abilities. Her uncertainty results in Kiki's inability to use her broom, leading to depression. The film explores themes of young girls' independence and resilience.
Kiki's Delivery Service was a successful production for Studio Ghibli & became the highest-grossing film of 1989. The film would also receive acclaim for receiving several awards for best director, score, movie, and lead character. Almost thirty-three years since its release, Kiki's Delivery Service maintains its status as a favorite among fans of animated films.
3. My Neighbor Totoro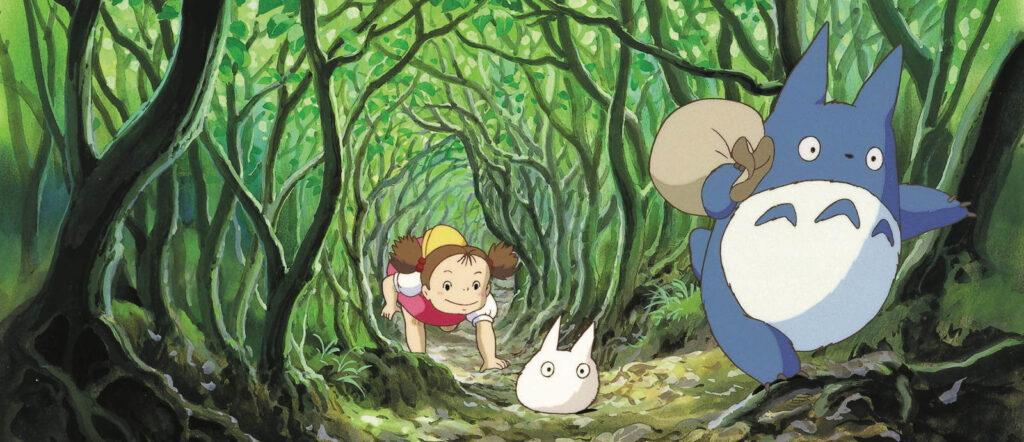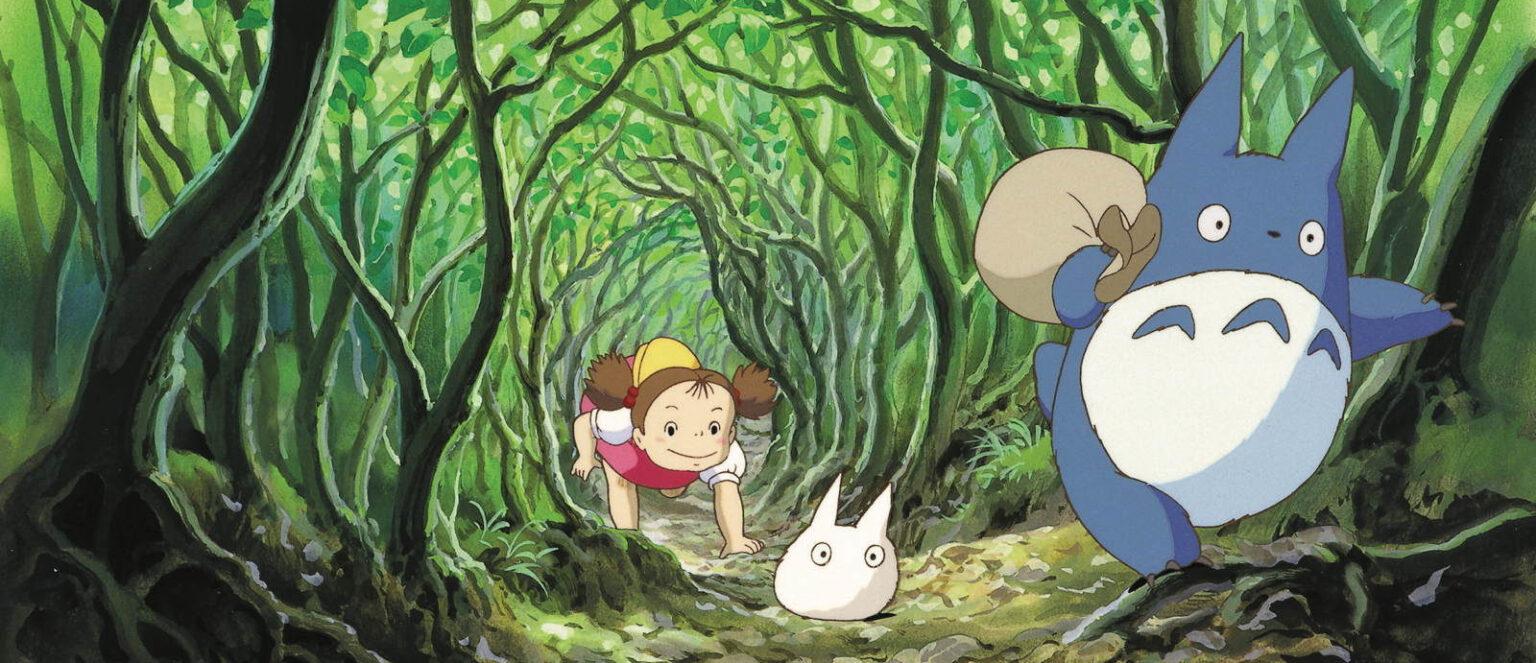 Released: April 16, 1988
Genre(s): Adventure, Supernatural
Written and directed by Hayao Miyazaki, this film follows the lives of two sisters and their adventures upon moving to the country. Miyazaki explores themes of animism, a belief that everything and every place possesses a distinct spiritual essence.
Tatsou Kusakabe and his two daughters move to the countryside to be closer to the hospital treating their mother's long-term illness. Their new environment brings the young girls into contact with playful, mystical creatures. These supernatural interactions lead to their introduction to Totoro, a large furry creature that makes its home in a camphor tree. The adventures with Totoro and the other supernatural creatures serve as escapism from worrying about their mother's health.
My Neighbor Totoro is a critically successful film, winning the Animage Anime Awards' Grand Prix prize, Kinema Junpo Award's Best Film, and the Readers' Choice Award's Best Japanese Film. Studio Ghibli adopted Totoro as the company's mascot while featuring the character in Kiki's Delivery Service, Pom Poko, and Ponyo. The longevity of My Neighbor Totoro among the anime community and general public speaks volumes about Hayao Miyazaki and Studio Ghibli's talents. 
2. Grave of the Fireflies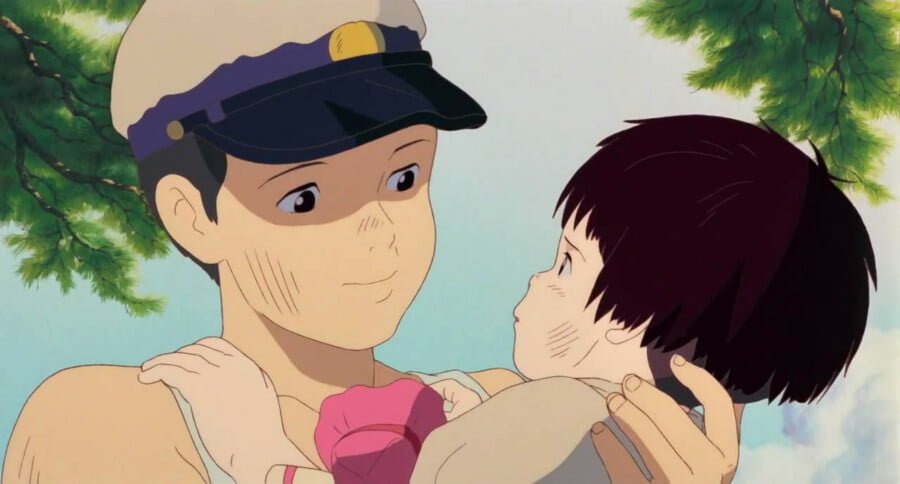 Released: April 16, 1988
Genre(s): Drama
Based on Akiyuki Nosaka's 1967 short story, Grave of the Fireflies is our third entry from Studio Ghibli. Written and directed by Isao Takahata, this historically fictional anime tells the story of Japanese two orphaned siblings struggling to survive during the final months of the Second World War.
Grave of the Fireflies takes place in Kobe, Japan during the Allied firebombing efforts in 1945. With their father serving overseas, Seita and his younger sister must move in with relatives following their mother's death. Their aunt's continual berating of Seita's inability to support Japan's wartime efforts will become the catalyst for the pair to move out and attempt to survive on their own. Seita and Setsuko struggle against disease and hunger. Their family's struggle serves as one of anime's poignant stories.
The theatrical anime would achieve critical acclaim, with Roger Ebert claiming it to be a powerful war film. Isao Takahata's effort would result in his winning the Blue Ribbon Awards' Special Award along with the Chicago International Children's Film Festival's Animation Jury Award and Rights of the Child Award. Grave of the Fireflies is a heartfelt anime, deserving its place as a favorite anime of the 1980s.
1. Legend of the Galactic Heroes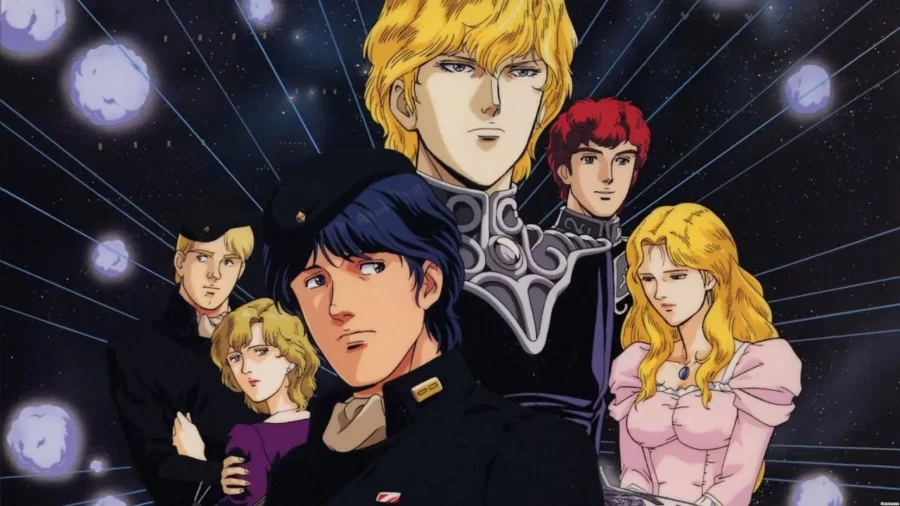 Aired: January 8, 1988 – March 17, 1997
Genres: Drama, Science Fiction
The best anime of the 1980s is Legend of the Galactic Heroes. Adapted from Yoshiko Tanaka's science fiction novels, Kitty Films would produce the anime for worldwide distribution. Madhouse would animate several of the series' episodes.
An interstellar epic, the anime explores the diametrically opposed superpowers of the Galactic Empire and Free Planets Alliance. The narrative accomplishes this through the two superpower protagonists Reinhard von Lohengramm and Yang Wen-li, respectively. Reinhard is a military genius, who is seeking to free his sister while establishing a centralized rule of government. On the other corner, Yang Wen-li is a strong proponent of democratic principles. As war erupts between the two superpowers, the protagonists question their beliefs and reasons for the conflict.
Over the years, Legend of the Galactic Heroes was adapted into a manga and several live-action stage performances. There have also been rumors of a new anime but tracing a new storyline. Regardless of these iterations, Otaku Magazine called the original series "anime's greatest sci-fi epic." We have to agree and this is why Legend of the Galactic Heroes is the best anime of the 1980s.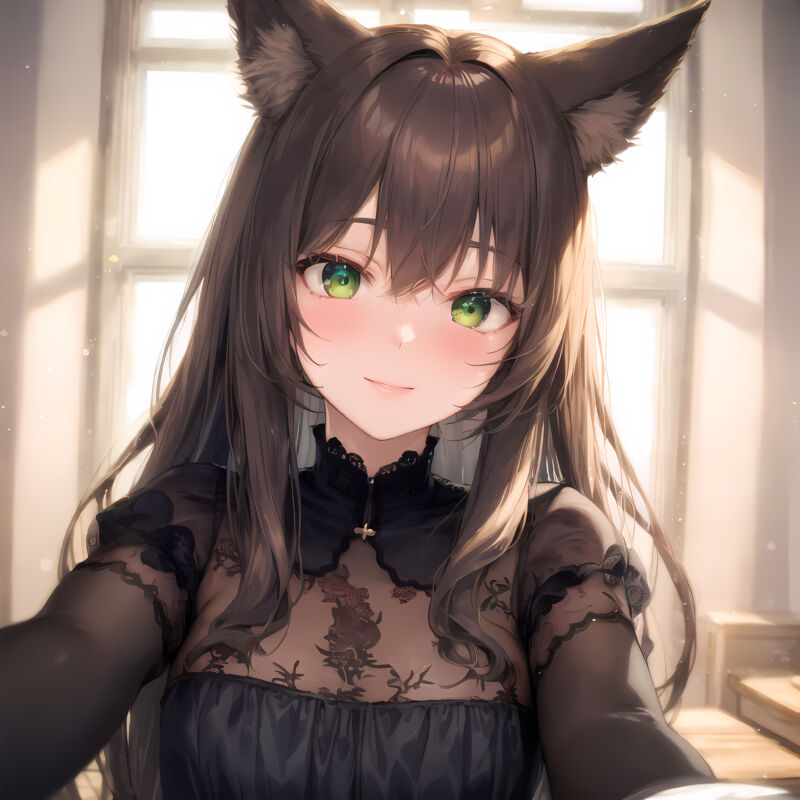 BEFORE YOU GO...
Thanks for reading my article!
If you enjoyed it, please consider supporting me on Patreon. As a Patron, you'll gain access to exclusive perks like stunning AI artworks that are not shared anywhere else, personalized AI-generated art pieces, and the ability to shape the future of this blog by suggesting topics you'd like me to cover.
Your support means everything to me and enables me to keep creating content that I'm passionate about. ✨

Also, you're welcome to join our 9 Tailed Kitsune Anime Discord community. We'd love to have you there! 🙌