10 Anime Similar to High-Rise Invasion
Disclaimer: This post contains affiliate links. If you use these links to buy something, I may earn a small commission, without any extra cost to you. As an Amazon Associate, I earn from qualifying purchases. Thank you!
High-Rise Invasion is a Japanese original net animation series by Zero-G based on the manga series written by Tsuina Miura & illustrated by Takahiro Oba.
A high school student gets transported into an alternate world where countless skyscrapers are connected by suspension bridges and masked assailants mercilessly kill their confused and fleeing victims.
Check out the Latest High-Rise Invasion Products on Amazon
Here are 10 anime like High-Rise Invasion (Tenkuu Shinpan).
10. Gantz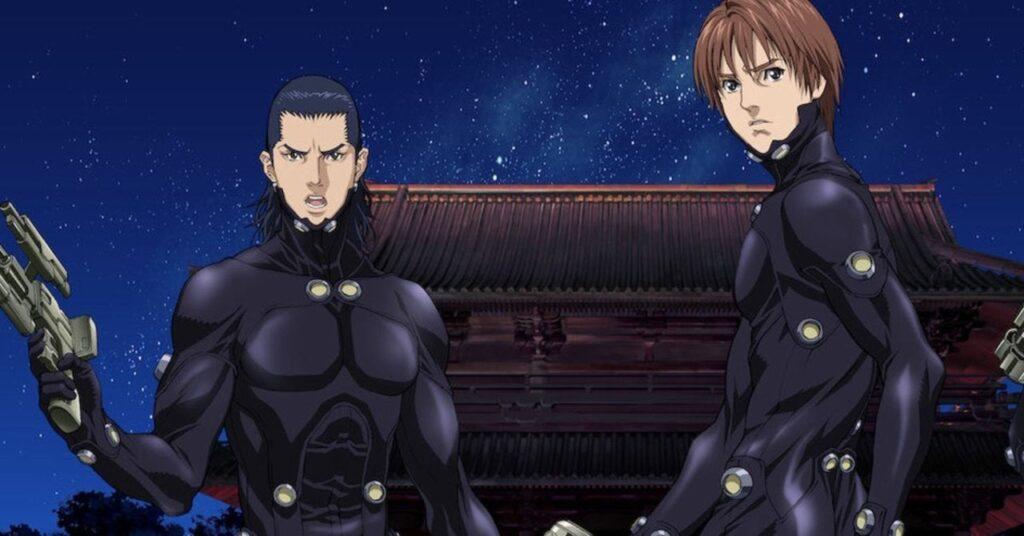 Buy/Watch on: Amazon
Genres: Action, Sci-Fi, Horror, Psychological, Supernatural, Drama, Ecchi
Episodes: 13
Why it's similar
Both main characters get involved in a game where they have to kill others for their survival. They both put people into situations where their morals get tested.
Synopsis
It follows the story of Kei Kurono and Masaru Kato who are resurrected along with several other recently deceased people and tasked with killing aliens.
---
9. Gleipnir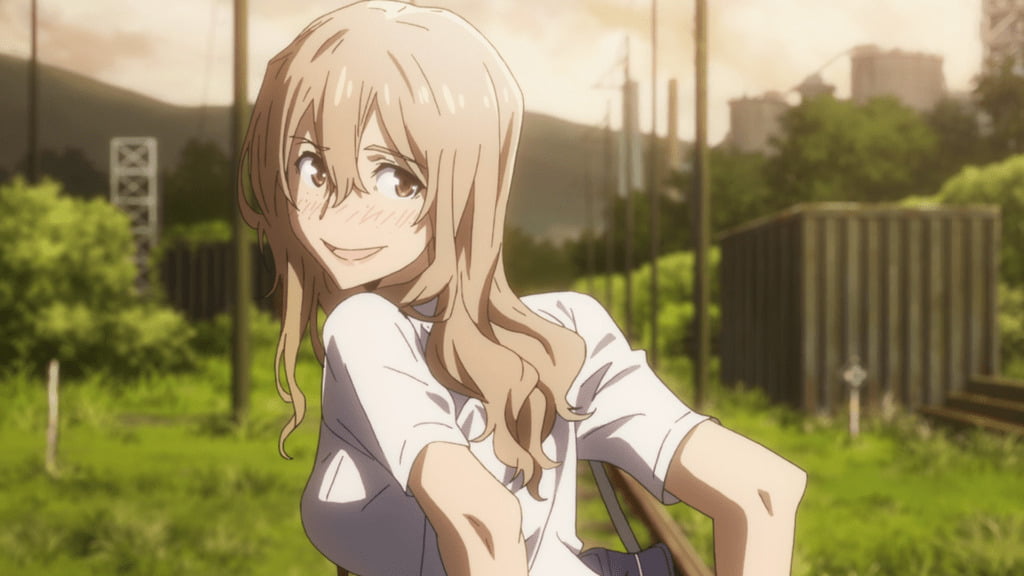 Buy/Watch on: Amazon
Genres: Action, Mystery, Supernatural, Ecchi, Seinen
Episodes: 13
Why it's similar
If you want to survive, you have to KILL.
Synopsis
Shuichi Kagaya is an ordinary high schooler who lives in a boring little town. His life turns upside down after he finds his beautiful classmate in distress and transforms into a furry dog with an oversized revolver and a zipper down his back to save her.
Now, the girl who got saved by him knows his dark secret and wants to use Shuichi as a tool in the search of her missing sister.
Recommended: 7 Anime Like Gleipnir You Need To See
---
8. The Promised Neverland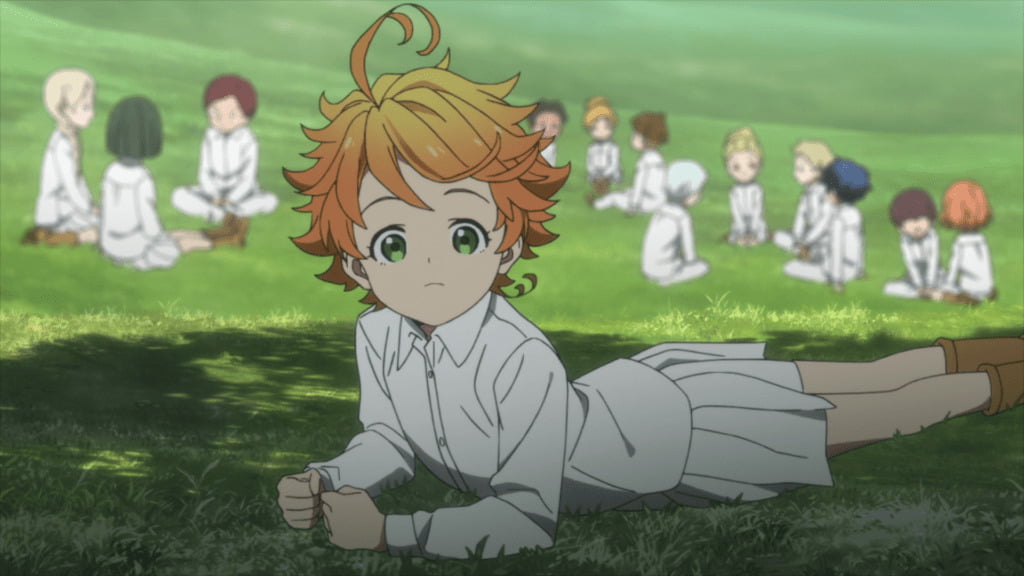 Buy/Watch on: Crunchyroll
Genres: Sci-Fi, Mystery, Horror, Psychological, Thriller, Shounen
Episodes: 12
Why it's similar
Both take place in a world where the protagonists have to fight for survival when the entire world they're in is against them.
Synopsis
The Promised Neverland centers around three main characters, Emma, Norman, and Ray who live with other orphans in a self-contained orphanage. Life seems joyful and full of fun until they find out that the orphanage is a farm where they are being raised only to be fed to demons.
The children become determined to break out of the orphanage at all costs and save all the orphans living there.
---
7. Alice in Borderland (OVA)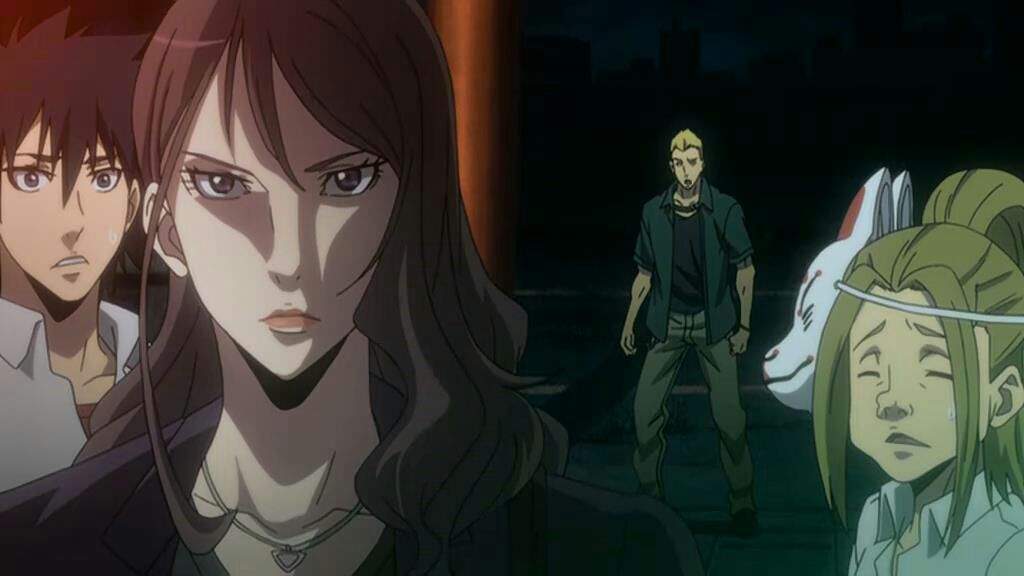 Buy/Watch on: N/A
Genres: Action, Psychological, Supernatural, Thriller, Shounen
Episodes: 3
Why it's similar
People are being teleported into an alternate reality where the only rule is to survive.
Synopsis
A group of bored delinquents is transported to a parallel wasteland as part of a survival game.
(Source: imdb)
---
6. Fate/stay night: Unlimited Blade Works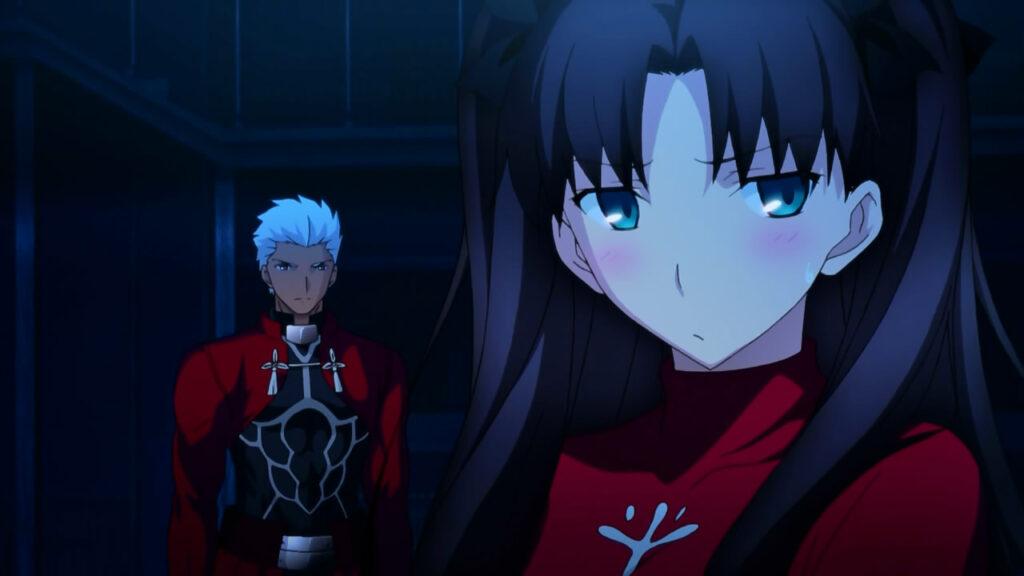 Buy/Watch on: Amazon
Genres: Action, Supernatural, Magic, Fantasy
Episodes: 12
Why it's similar
Both are a battle royale for a God-like power as a reward.
Synopsis
Seven mages and seven servants team up to fight to the death. The last one standing gets the holy grail, a magical item with the ability to grant any wish possible.
Read more: How To Watch Fate Anime Series In The Right Order
---
5. Juni Taisen: Zodiac War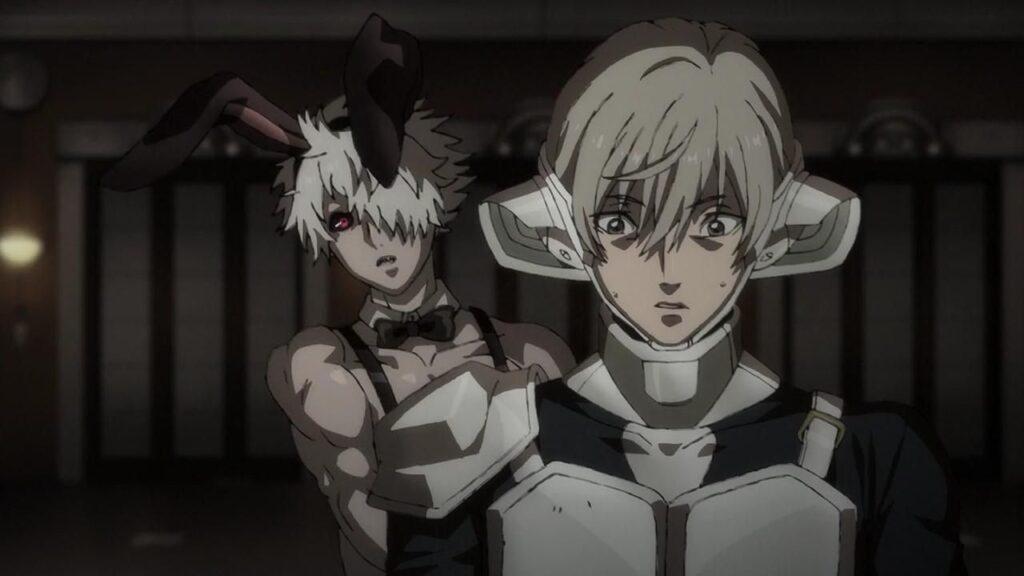 Buy/Watch on: Amazon
Genres: Action
Episodes: 12
Why it's similar
A bunch of people pitted against each other for the sake of becoming a God / getting a wish granted. They fight to the death.
Synopsis
Juuni Taisen is about 12 mercenaries who represent Zodiac signs and attend a Zodiac Tournament. They fight to the death for one wish they are going to be granted if they win.
---
4. Danganronpa: The Animation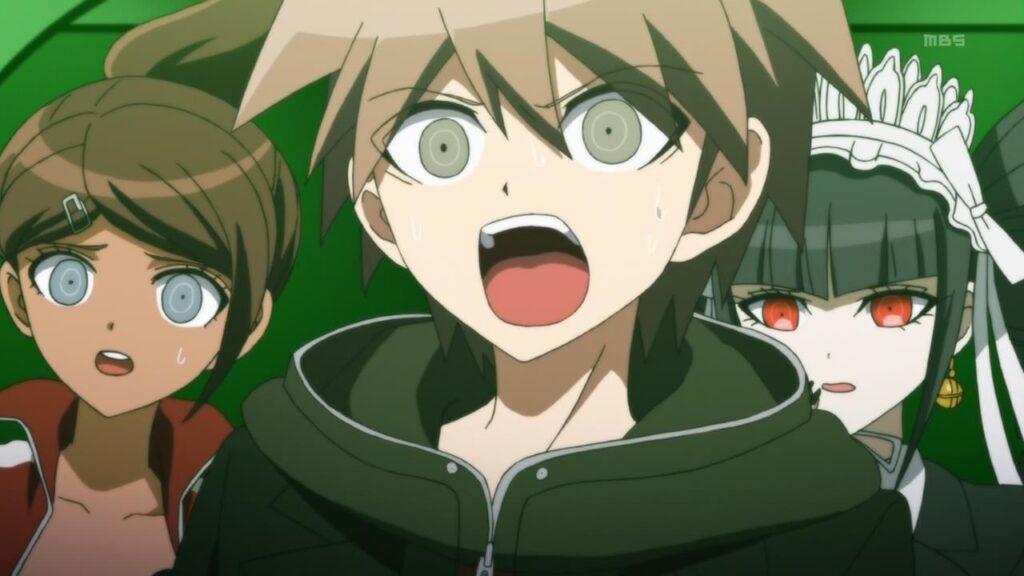 Buy/Watch on: Amazon
Genres: Mystery, Horror, Psychological, School
Episodes: 13
Why it's similar
High-Rise Invasion & Danganronpa are both about killing others, which is the only way for survival in their respective 'hellish worlds'. The main theme is despair and both focus on finding the culprit behind the situation.
Synopsis
Naegi enters his new elite university of Peak's Hope and suddenly loses consciousness, waking up later with a group of people. The aim is simple. The one who manages to kill a student without the others noticing gets to escape the university.
(Source: imdb)
---
3. Darwin's Game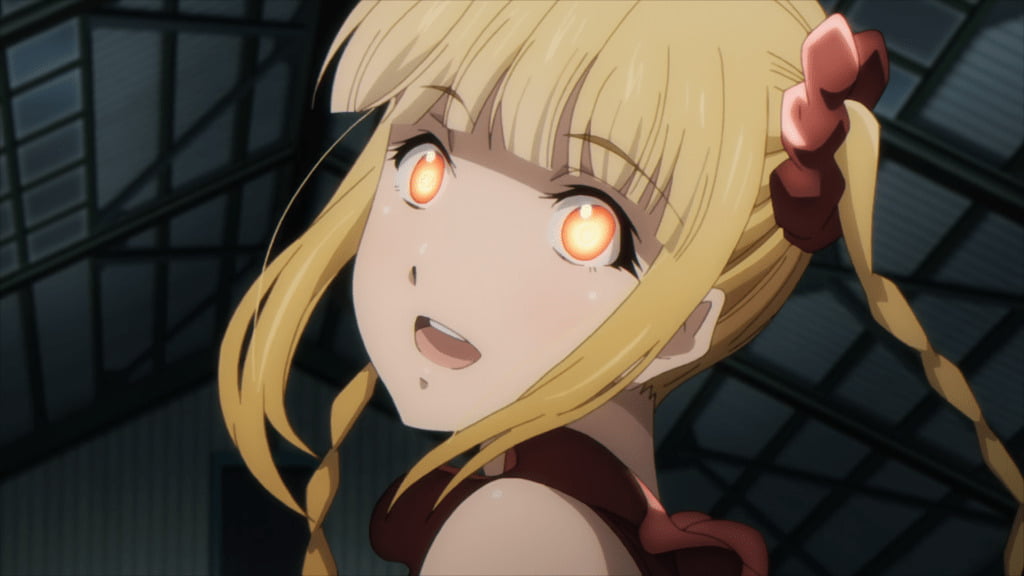 Buy/Watch on: Crunchyroll
Genres: Action, Sci-Fi, Mystery, Super Power, Shounen
Episodes: 11
Why it's similar
It's similar in the battle royale sense & acquiring allies; the participants have no way out and must participate in fighting to death.
Synopsis
The story revolves around Suou Kaname, a teenager who receives an invitation to try out a new cryptic mobile app game called Darwin's Game. Unfortunately, he soon after realizes that there is no way to quit the game.
Relevant: The 8 Anime Like Darwin's Game Fans Will Love
---
2. Btooom!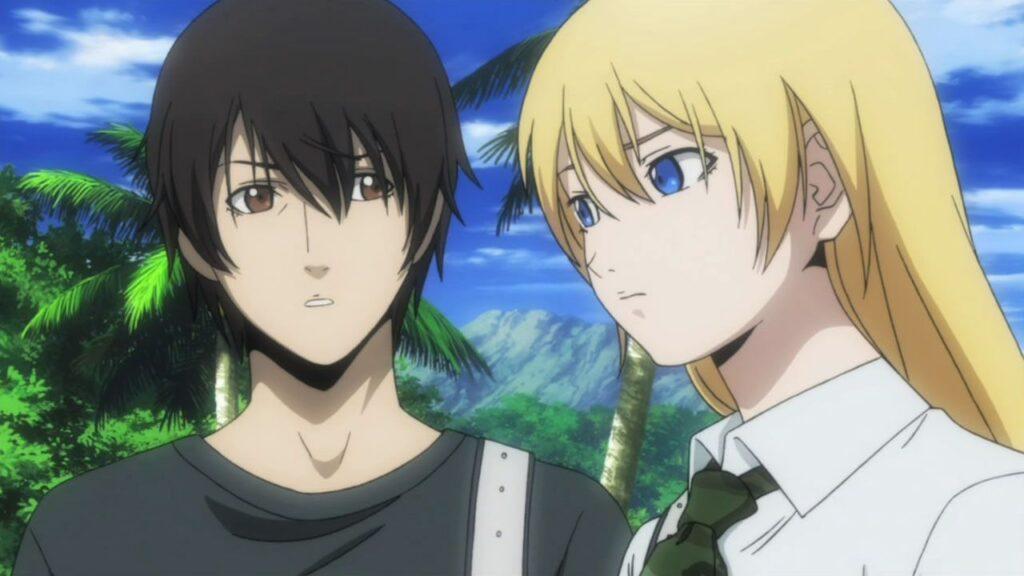 Buy/Watch on: Amazon
Genres: Action, Sci-Fi, Psychological, Seinen
Episodes: 12
Why it's similar
Both series are battle royales created by an unknown power/ person with an ulterior motive. Even though the game allows only a single survivor, the protagonist wants to use the helicopter for saving more people.
Synopsis
The story centers around Ryōta Sakamoto, an isolated youngster who is also a neet. He is the prime example of someone who lives only online, totally consumed by the games he plays. On top of that, Ryōta is considered to be one of the top players in a game called Btooom!
One day, he finds himself on a secluded island that is soon revealed to be a real-life adaptation of Btooom!, forcing him to fight and even kill others in order to survive.
---
1. Mirai Nikki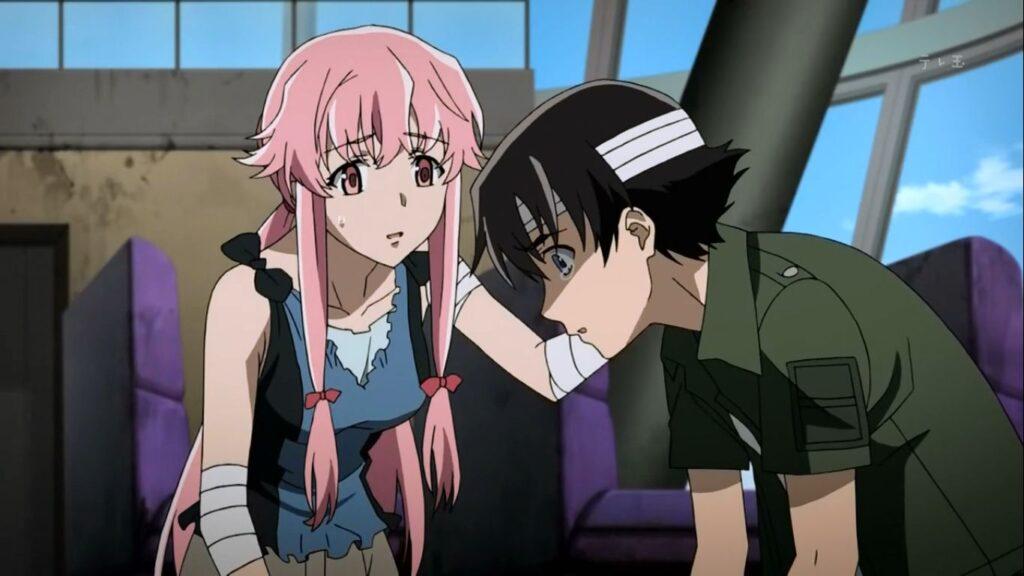 Buy/Watch on: Amazon
Genres: Psychological, Mystery, Thriller, Romantic, Supernatural, Shounen
Episodes: 26
Why it's similar
Both are basically survival games where the winner receives a reward of becoming a literal God. The protagonists form alliances with others.
Synopsis
Amano Yukiteru is a loner and observer who finds himself frequently engaging in conversations with his imaginary friends – The God of Space and Time, Deus, and his servant.
What a shock will Yuki experience when he finds out that Deus is a real God, proving it by granting him a Random Diary that can predict future events around Yuki. Everything seems great until Deus decides that he will grant additional 11 diaries to the others as well.
Deus has only one goal – the owner of the diary who manages to kill all remaining Diary owners will become God, replacing Deus, who is about to die shortly.
The game "kill or be killed" begins.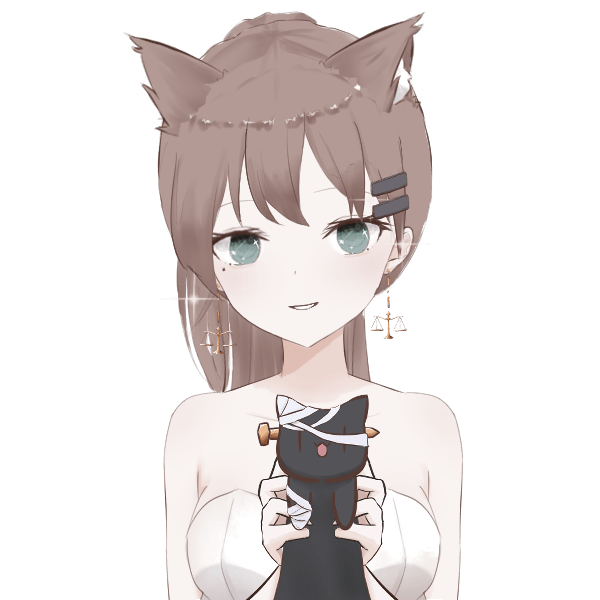 Hi, my name is Mia, and I am the founder of 9 Tailed Kitsune. I am a big fan of esports, games, and anime. When I was around 7 years old, Phantom Thief Jeanne sparked my fascination for anime, and it has never faded!