Kubo Won't Let Me Be Invisible is a romantic comedy based on the same-name manga. And who doesn't love a wholesome, comforting, and cute anime show? Fans are certainly hungry for more kawaii anime like Kubo Won't Let Me Be Invisible!
Junta Shiraishi is a quiet and apathetic high schooler who is barely noticed by anyone. Despite trying to have a fulfilling youth, he is almost like a background character of his own life. But when a stunning classmate named Nagisa Kubo, who sits right next to him, starts talking to him and teasing him, he realizes that his adolescent life might not be as dull as he first imagined.
By the way, haters of fan service will be pleased with this fluffy slice-of-life anime as it has almost none!
So let's get into it, here are 10 Fluffy Anime Like Kubo Won't Let Me Be Invisible (Kubo-san wa Mob wo Yurusanai).
Disclaimer: This post contains affiliate links. If you use these links to buy something, I may earn a small commission, without any extra cost to you. As an Amazon Associate, I earn from qualifying purchases. Thank you!
---
10. The Maid I Hired Recently Is Mysterious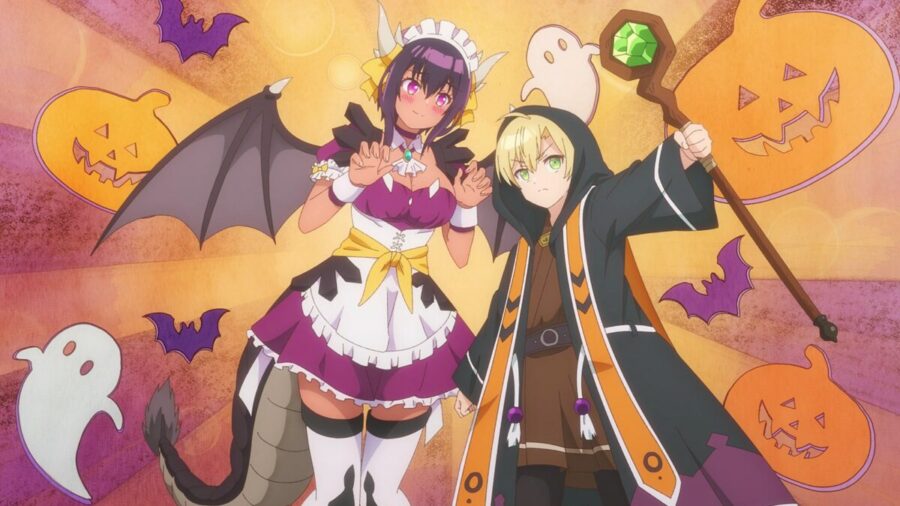 I know that Kubo Won't Let Me Invisible doesn't have a maid female lead, but it still shares The Maid I Hired Recently Is Mysterious's teasing aspect. This results in cuteness and romance.
In this everyday wacky romantic comedy, the plot centers on the relationship between the cautious Yuuri and his incredibly endearing maid!
---
9. The Duke of Death and His Maid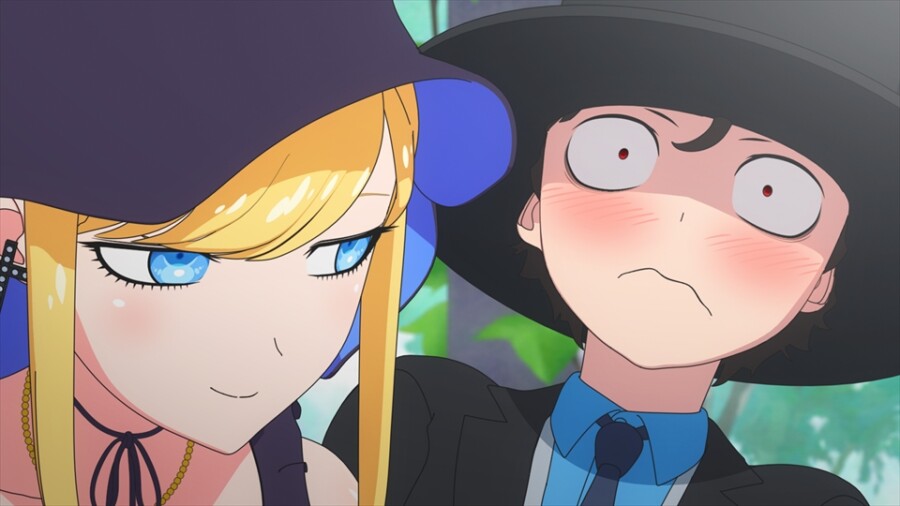 A young nobleman was once cursed with a spell that causes everything he touches to die. As a result of his mother's disavowal of him, he is taken to live in a remote manor deep inside a forest with only a butler and a young maid, Alice, who wants nothing more than to be closer to his grace.
But can these two maintain their love despite death being just a touch away?
While the setting and theme might be completely different, they are both sugary-sweet anime shows with a gorgeous female MC who loves to tease a timid male MC.
RELATED: 7 Anime Similar to The Duke of Death and His Maid
---
8. When Will Ayumu Make His Move?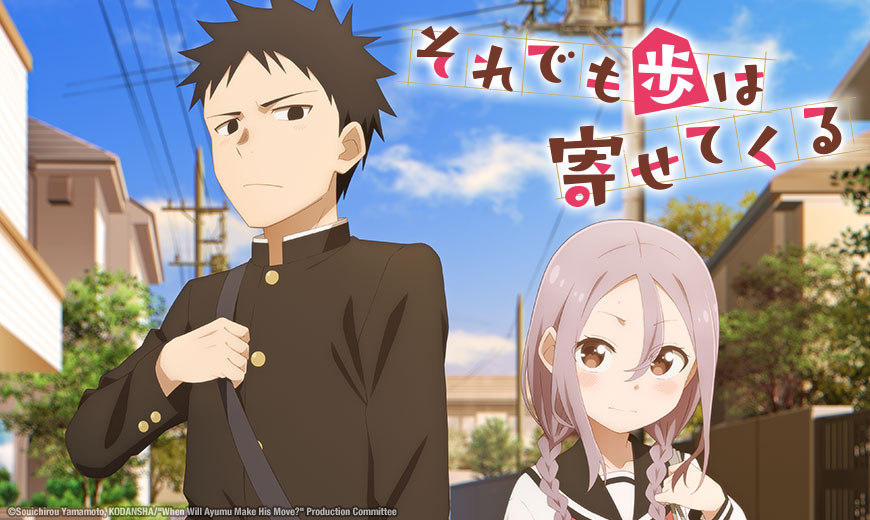 When Will Ayumu Make His Move? centers around two members of a shogi school club: Ayumu Tanka, a freshman, and Urushi Yaotome, the club's president and master of shogi. Ayumu is aware of his feelings for Urushi, but he decides to wait to confess his love until after he has won at least one game of shogi. Unfortunately, that is still a long way off!
Like Kubo Won't Let Me Be Invisible, When Will Ayumu Make His Move? is a wholesome anime that falls into romance, school, comedy, and slice-of-life genres. One character from the romantic pairing also enjoys teasing the other half.
---
7. Komi Can't Communicate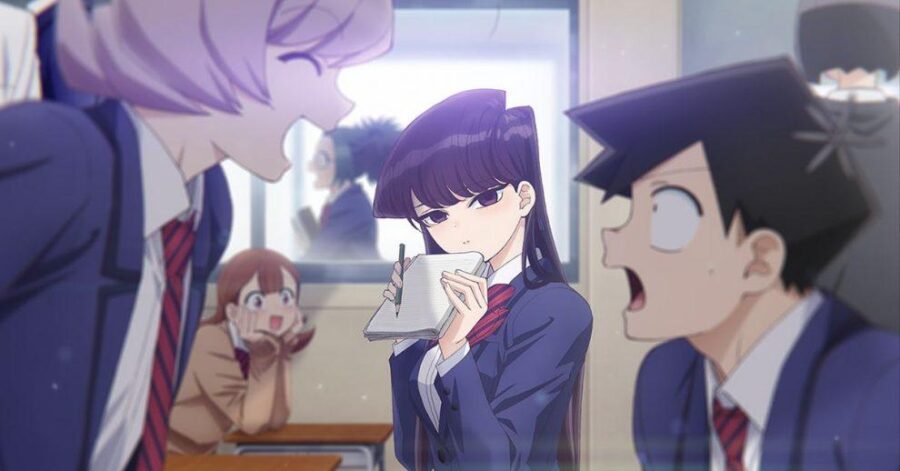 Fans looking for a funny school-life rom-com with a stunning yet unique waifu like Kubo should look no further than Komi Can't Communicate.
The series focuses on the journey of a high school teen with a communication problem who is trying to make 100 friends before the school year ends.
---
6. Don't Toy With Me, Miss Nagatoro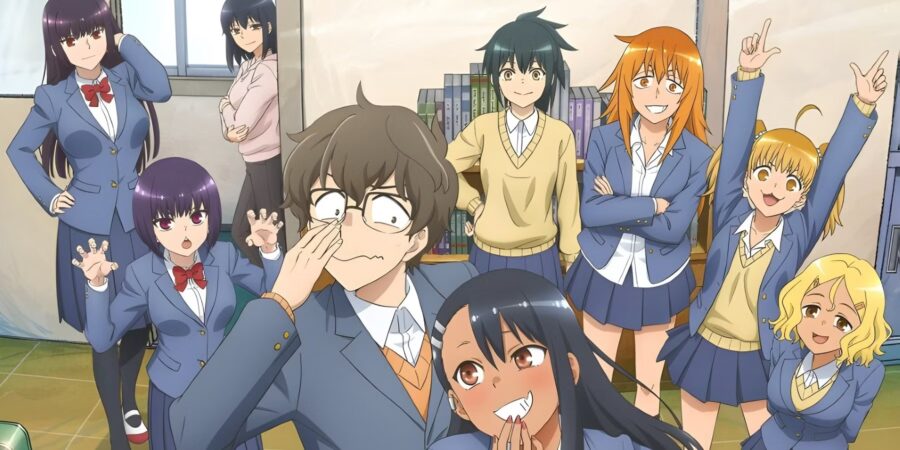 Another romantic school comedy anime similar to Kubo Won't Let Me Invisible is Don't Toy With Me, Miss Nagatoro. Not only they are both set in high school, but the male lead is also a rather plain-looking "loser" while the female main character is a popular and gorgeous girl who takes great pleasure in teasing and playing with him. It's clear that this teasing is a way to show that she is fond of him.
Don't Toy with Me, Miss Nagatoro is centered around the antics of two high schoolers: Nagatoro Hayase and Hachiouji Naoto. Nagatoro constantly "bullies" Hachiouji because she has, quite obviously, taken a romantic interest in him. But Nagatoro's teasing—which was actual bullying at first—gradually softens as the story progresses, and after a few episodes, the series just becomes a likable romance story between the two leads.
---
5. Uzaki-chan Wants to Hang Out!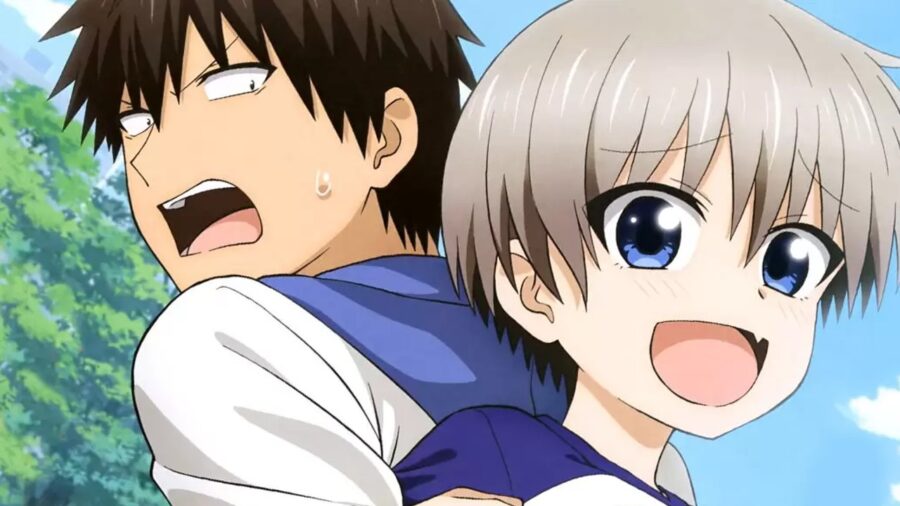 For fans who love Kubo's playful teasing, Uzaki-chan Wants to Hang Out! won't disappoint.
Sakurai Shinichi, a third-year college student only wants to lead a calm and peaceful life. Everyone wants what they can't have, huh?
That one wish is being thwarted by Uzaki Hana, an attractive and vivacious upperclassman, who only wants to hang out with him and have a good time!
---
4. Aharen Is Indecipherable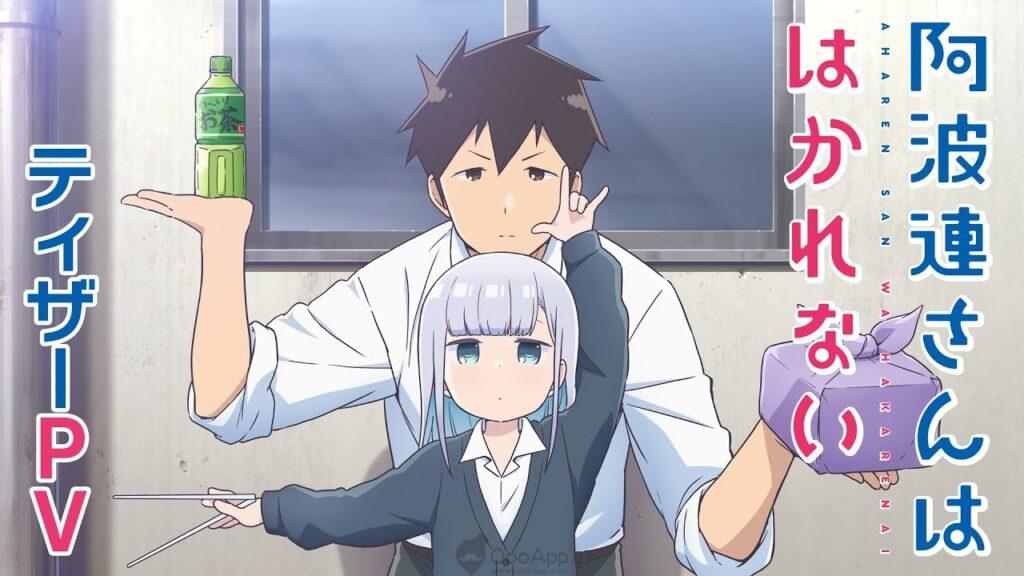 Aharen Is Indecipherable is cut from the same cloth as Kubo Won't Let Me Be Invisible. They are both cute school-based slice-of-life rom-coms that focus on the hijinks of two classmates sitting next to each other.
The titular Aharen Reinam is a tiny, soft-spoken, shy girl who struggles greatly with gauging interpersonal space. The only student in the class who makes an effort to understand her antics is Raidou Matsuboshi, who sits next to her.
When Raidou picks up Aharen's eraser for her, their odd friendship begins, and Aharen immediately believes they are best friends!
---
3. My Little Monster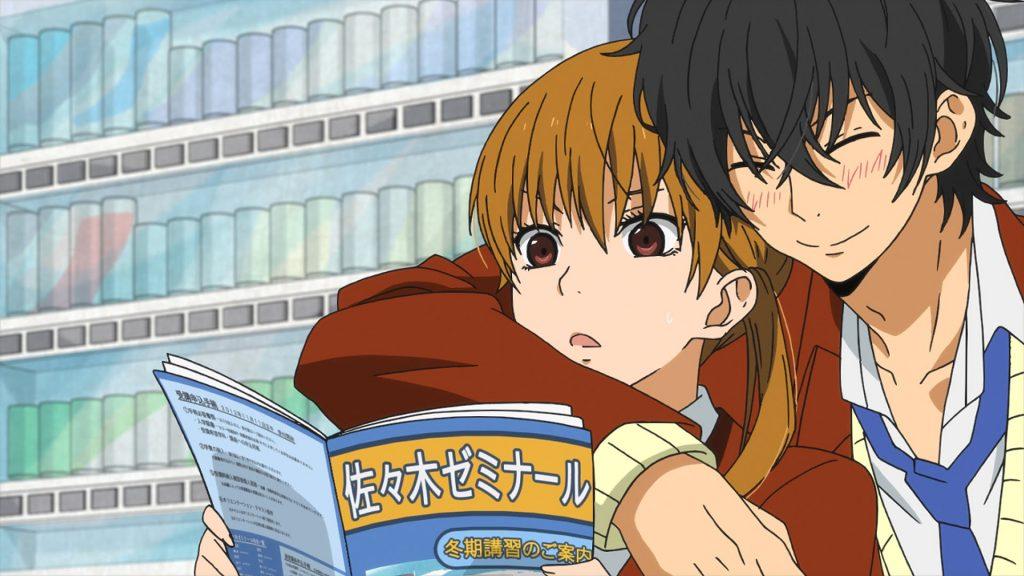 Fans of slice-of-life comedic romances with a lovable set of characters and easy-to-keep-up-with plots will appreciate My Little Monster.
Many would agree that high school should be the best time of your life. You are learning how to have fun with your friends, don't have many responsibilities, and are optimistic about the future. But Shizuka Mizutani is a bookworm who is solely focused on her studies and doesn't allow anything else to interfere with her studying. Her attitude can be very harsh at times and gives the impression that she doesn't care about or understand other people's emotions.
However, everything changes when Yoshida Haru, a hot troublemaker who likewise lacks a grasp of human nature, appears.
---
2. Teasing Master Takagi-san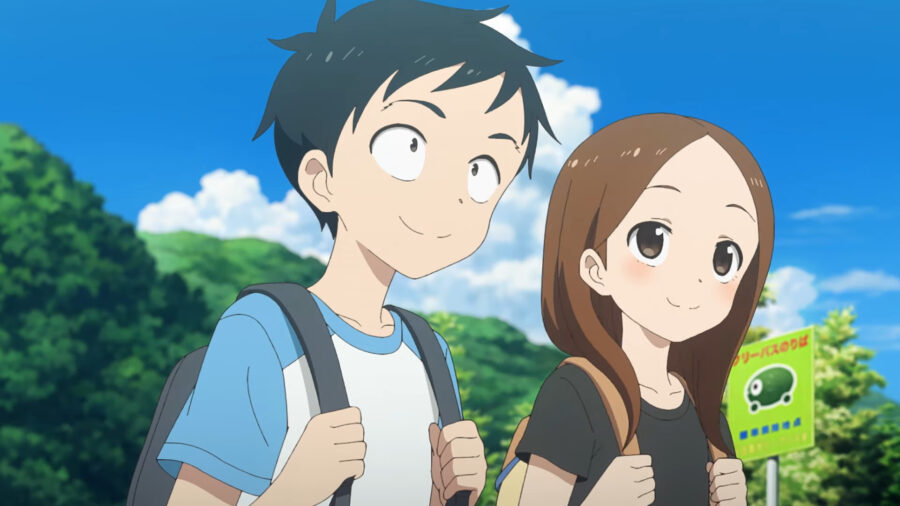 If there is an anime that gives off almost identical vibes as Kubo Won't Let Me Be Invisible, it's Teasing Master Takagi-san. The male protagonist is unnoticeable and dull while the female lead is adorable & loves to tease him and bring him out of his shell. As they go about their days and engage in various activities, cuteness ensues!
Nishikata and Takagi, two middle school pupils, sit next to one another in the classroom. Takagi loves making embarrassing jokes and pranks to tease Nishikata. In return, Nishikata makes plans to exact revenge, but he fails when she learns of his weaknesses and exploits them. And even when Takagi loses the challenge, as happens on occasion, Nishikata doesn't believe he actually triumphed.
---
1. Shikimori's Not Just A Cutie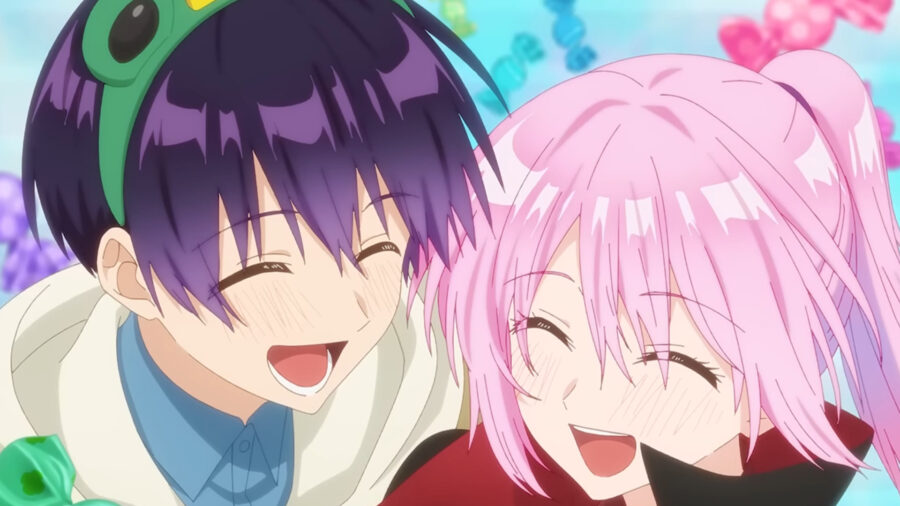 Shikimori's Not Just A Cutie is the pinnacle of loveliness, fluffiness, and wholesomeness. It will simply put a smile on your face just like Kubo Won't Let Me Be Invisible does.
Shikimori is as kind and loving as an angel, and she is deeply in love with her boyfriend Izumi. But this endearing persona completely changes when Izumi is in trouble. She then transforms into a fierce heroine with intimidating glares that everyone adores, saving Izumi from several dangerous predicaments!
Similar to Kubo Won't Let Me Be Invisible's female lead, Shikimori's Not Just A Cutie has a female main character who protects, treasures, and encourages the male lead to be true to themselves. They can't help it: they simply love them for who they are, no matter how pathetic or dull they appear to other people!