Komi Can't Communicate is a Japanese manga series created by Tomohito Oda. An anime TV series adaptation by OLM is set to premiere in October 2021. With a score of 8.00 and more than 700k members on MAL, fans are clearly wanting more anime like Komi Can't Communicate.
Komi, a popular freshman has just one flaw—she has serious communication problems!
Here are 10 Cute Anime like Komi Can't Communicate!
Disclaimer: This post contains affiliate links. If you use these links to buy something, I may earn a small commission, without any extra cost to you. As an Amazon Associate, I earn from qualifying purchases. Thank you!
---
10. Handa-kun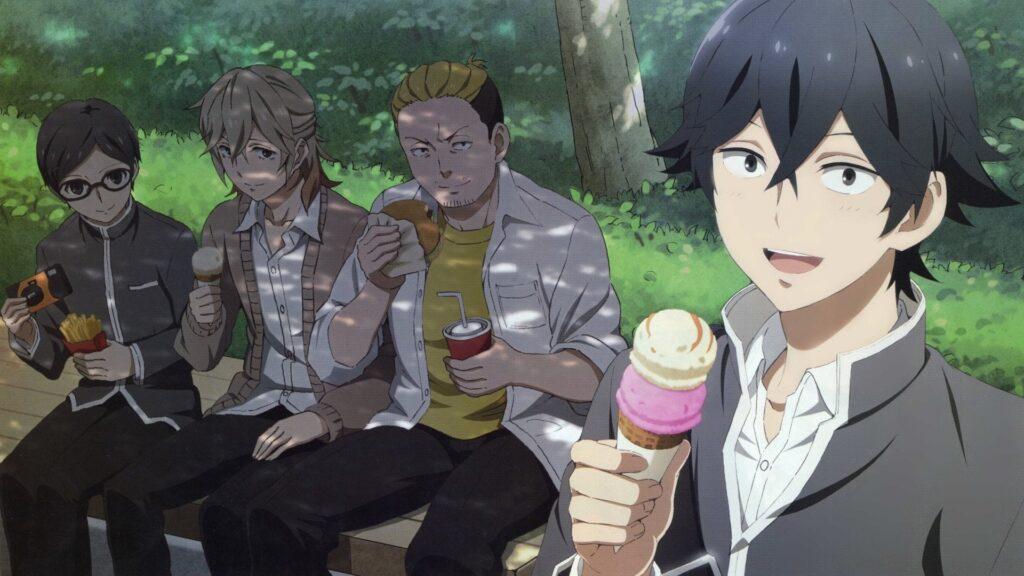 Genres: Comedy, Slice of Life, School
Episodes: 12
Similarities
Both main characters are the most popular people in the school but instead of seeing reality for what it is, they think that everyone hates them! This alone creates tons of comedic situations, and the cast consisting of a bunch of weird side characters just makes it even more hilarious.
Synopsis
A young talented student is probably the most popular person at the high school he attends. However, he is completely oblivious to all the attention he draws and lives in a false assumption that the whole school hates him and that he is bullied. This, of course, leads to plenty of comical and even absurd situations!
---
9. Words Bubble Up Like Soda Pop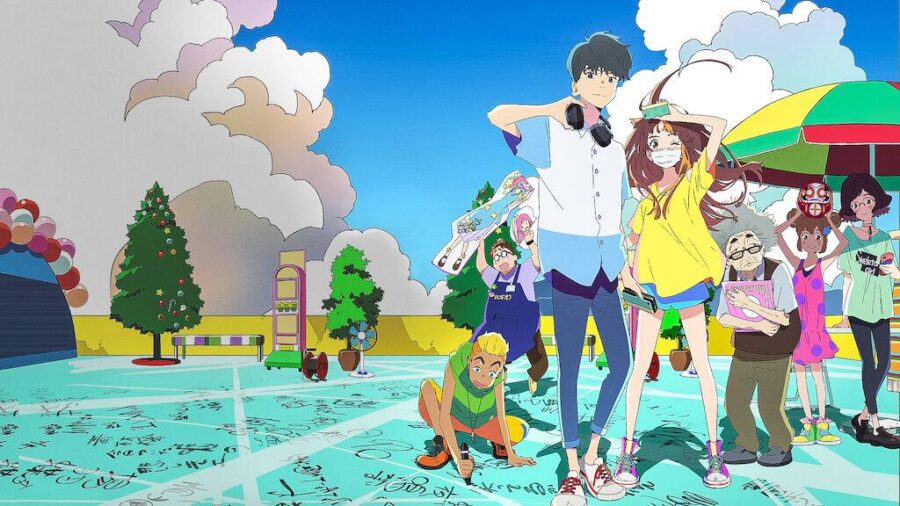 Genres: Slice of Life, Seinen
Episodes: 1 (Movie)
Similarities
This 2021 movie is similar to Komi Can't Communicate in the sense that they both deal with teenagers overcoming difficulties that make them self-conscious. With the help of a friend, they are able to make progress.
Synopsis
Words Bubble Up Like Soda Pop is a boy-meets-girl story about two self-conscious teenagers who run into each other at a mall. Each of them has different difficulties but maybe now they will be finally able to overcome them together.
---
8. My Little Monster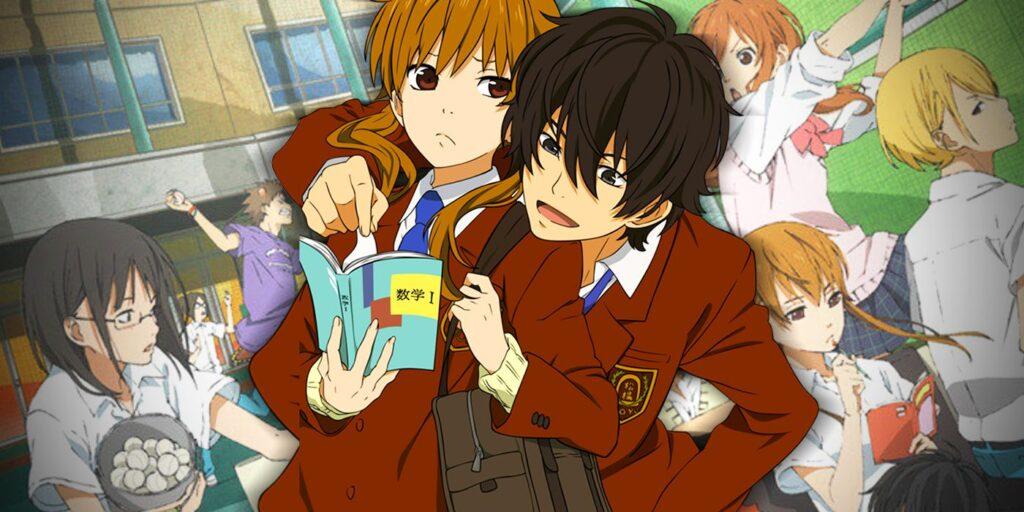 Genres: Comedy, Romance, Slice of Life, School, Shoujo
Episodes: 13
Similarities
A bunch of likable characters in a high-school setting with all elements that you love: romance, comedy, and slice of life.
The heroine in both has some issues (being mute in Komi's case & being overly obsessed with studying in Shizuku's case), which results in having difficulties making friends or bonding with others. Luckily, they meet someone special that will help them out!
Synopsis
Shizuku Mizutani is an unsociable high school girl who only cares about her grades. This pathetic view of life changes after she runs into Haru Yoshida, a real troublemaker who immediately confesses his love for Shizuku and continues to drag her into a world full of feelings and colors.
---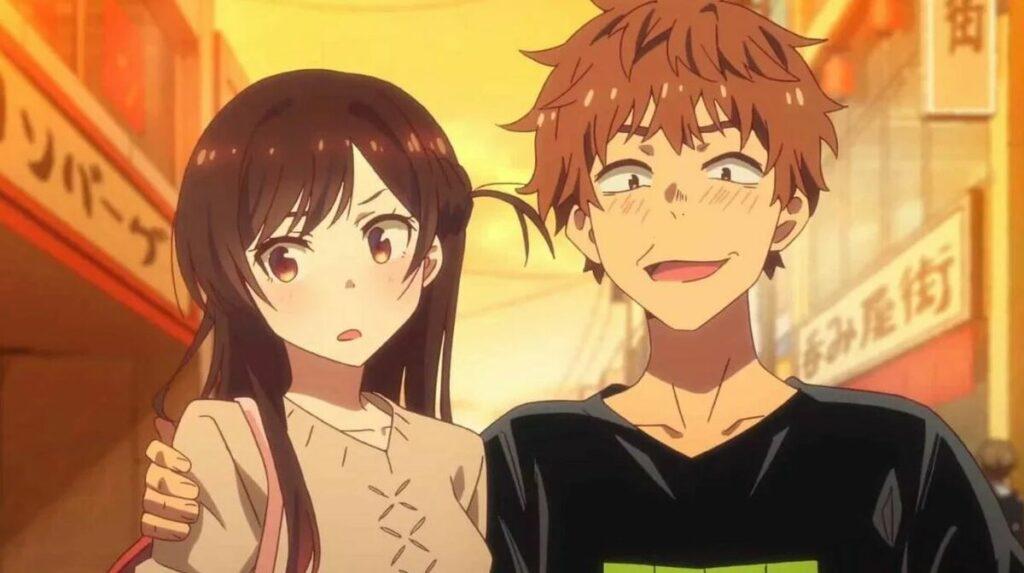 Genres: Comedy, Romance, School, Shounen
Episodes: 12
Similarities
So you want some more romance? This time it won't be a high school setting but rather a University one (although I have trouble acknowledging that since the male protagonist in this anime is so dense).
If you love comedy and want to see someone similar to Komi, look no further. There is a girl called Sumi in Rent-A-Girlfriend, and she is a quiet and extremely shy/ introverted girl that might fulfill your needs.
Synopsis
After Kazuya Kinoshita gets dumped by his girlfriend, he tries to rent a girlfriend through a mobile app.
The rental girlfriend, Chizuru Mizuhara is seemingly perfect. She is beautiful and kind, plus she leaves an awesome first impression. After the date is over, Kazuya decides to check the reviews of Chizuru and learns that they are fairly ambivalent. He starts to believe that she is only playing with the hearts of men and leaves a negative rating on her profile.
Chizuru then reveals her true personality—sassy and quite temperamental, completely different from the first impression. Exactly at that moment Kazuya receives news about his grandma's collapse and brings Chizuru to the hospital with him. The collapse turns out to be nothing serious, but Kazuya's grandma is extremely happy about him having a serious relationship with such a nice girl. Unable to tell the truth, the two are "forced" to act as an authentic couple.
---
6. The Pet Girl of Sakurasou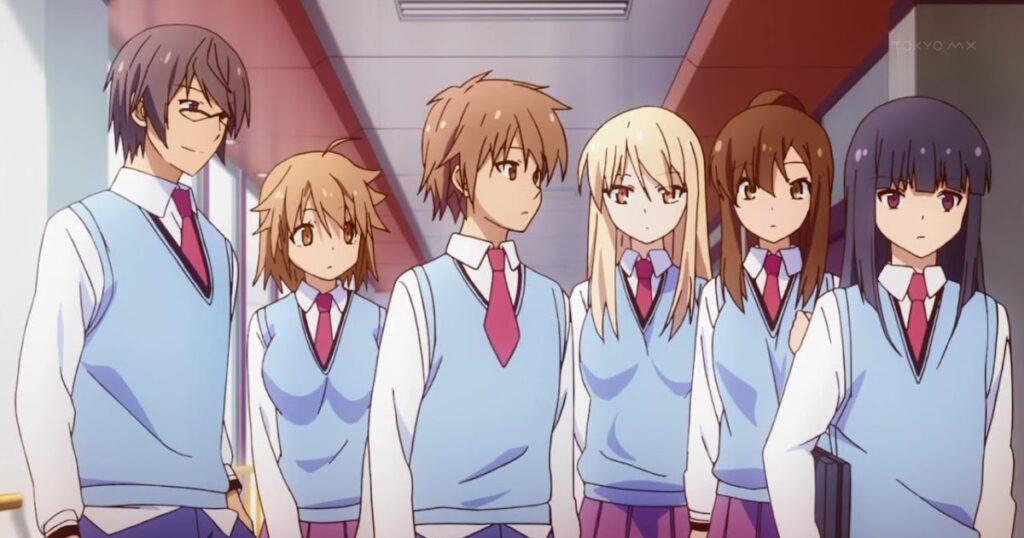 Genres: Comedy, Drama, Romance, Slice of Life, School
Episodes: 24
Similarities
Another slice-of-life romance anime like Komi Can't Communicate is on the table. In both these shows, the main heroine is a popular beautiful girl with some serious social difficulties. She luckily meets the rather average male protagonist who helps her to overcome them.
Synopsis
Sakura Dormitory is a dorm of the high school affiliated with Suimei University of the Arts (often shortened as Suiko), which hosts the strangest, most trouble-making students. After being kicked out of the normal dorm for keeping a stray cat, Sorata Kanda moves into Sakura Dormitory. As he starts to get used to the life in the dorm, Mashiro Shiina, a world-famous artist who cannot even take care of her daily life, moves in. Sorata is forced to become Mashiro's handler. The story is about their daily lives as well as their mental growth.
(Source: IMDb)
---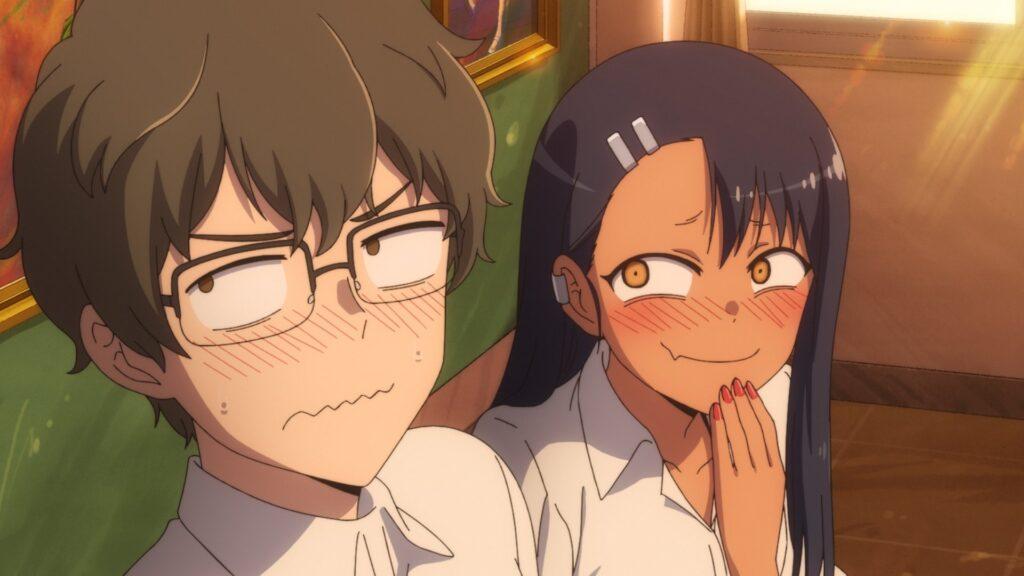 Genres: Comedy, Romance, Slice of Life, School
Episodes: 12
Similarities
Komi Can't Communicate & Nagatoro are both hilarious high-school rom-coms with a quirky main female character.
Synopsis
A timid introverted high schooler gets constantly teased by a girl he just met. While this teasing might seem like torture at first, she actually has a crush on him!
---
4. Hitoribocchi no ○○ Seikatsu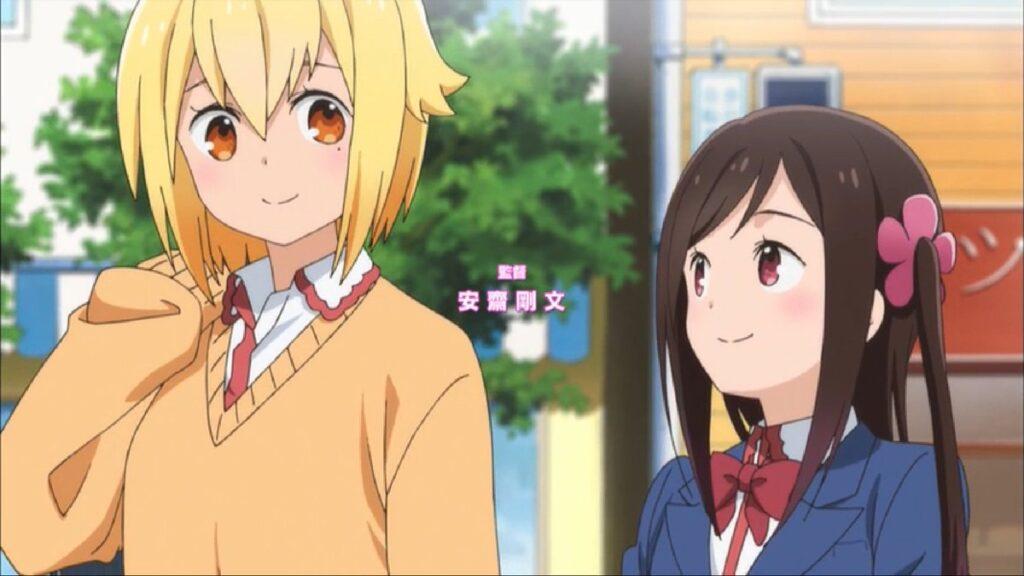 Genres: Comedy, Slice of Life, School
Episodes: 12
Similarities
An adorable but socially awkward female main character trying to befriend others.
Synopsis
A middle-school girl suffering from social anxiety sets her goal to befriend everyone in her glass before graduation.
---
3. Horimiya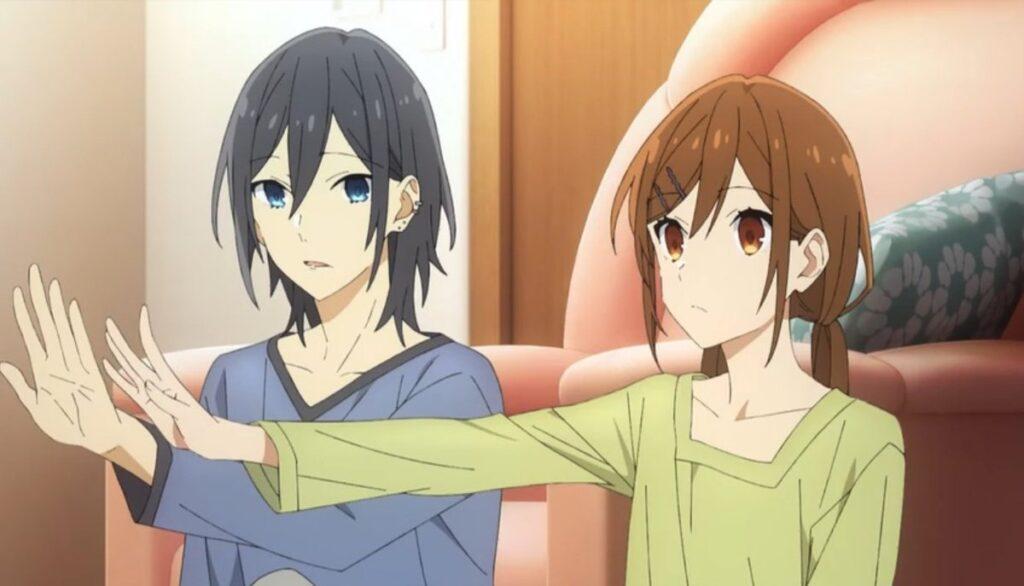 Genres: Comedy, Romance, Slice of Life, School, Shounen
Episodes: 13
Similarities
Both are wholesome high-school romance series revolving around the daily lives of students. They tackle themes of friendship, love, and overcoming difficulties.
Synopsis
Horimiya tells the story of two high school classmates who keep their real personalities secret from their classmates and happen to meet unexpectedly outside of school, revealing their real selves by accident. After this encounter, an unlikely friendship forms.
---
2. Kaguya-sama: Love is War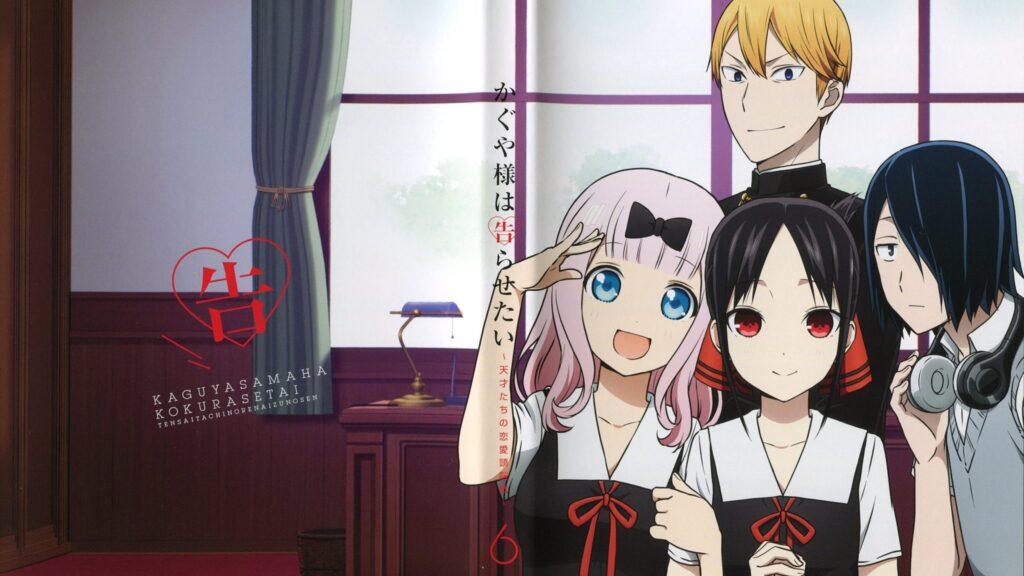 Genres: Psychological, School, Seinen
Episodes: 12
Similarities
Both are high school rom-coms revolving around the daily lives of students with the main focus on the main couple. There is also a cast of colorful supporting characters in both.
Synopsis
Two top-ranked student council representatives, Miyuki Shirogane and Kaguya Shinomiya are both respected by their peers for their grades and elegance.
This duo could be considered a perfect couple, but even though they have developed feelings for each other they are also both determined to manipulate the other party to confess their feelings first and win the love war they have started!
---
1. Senryu Girl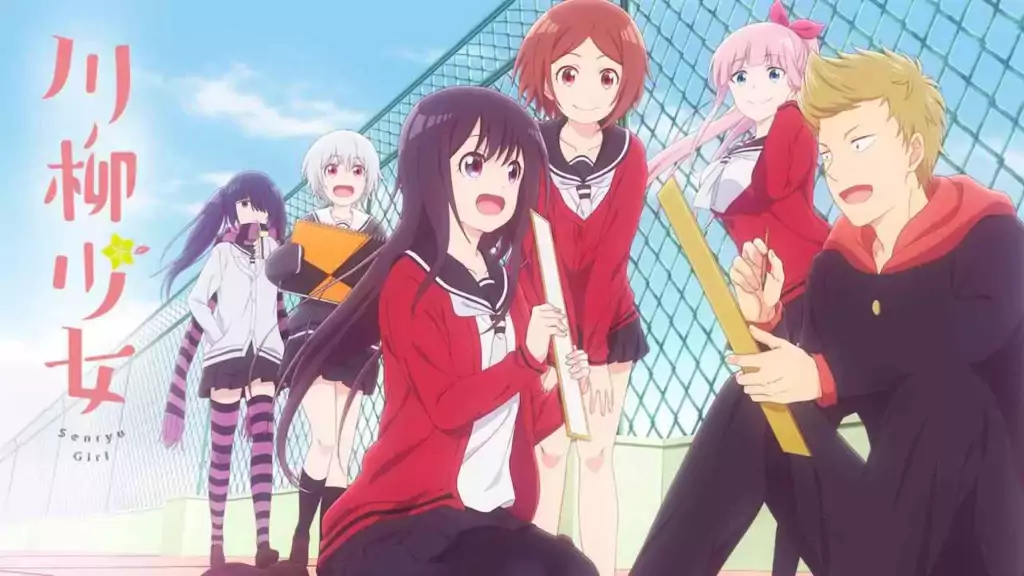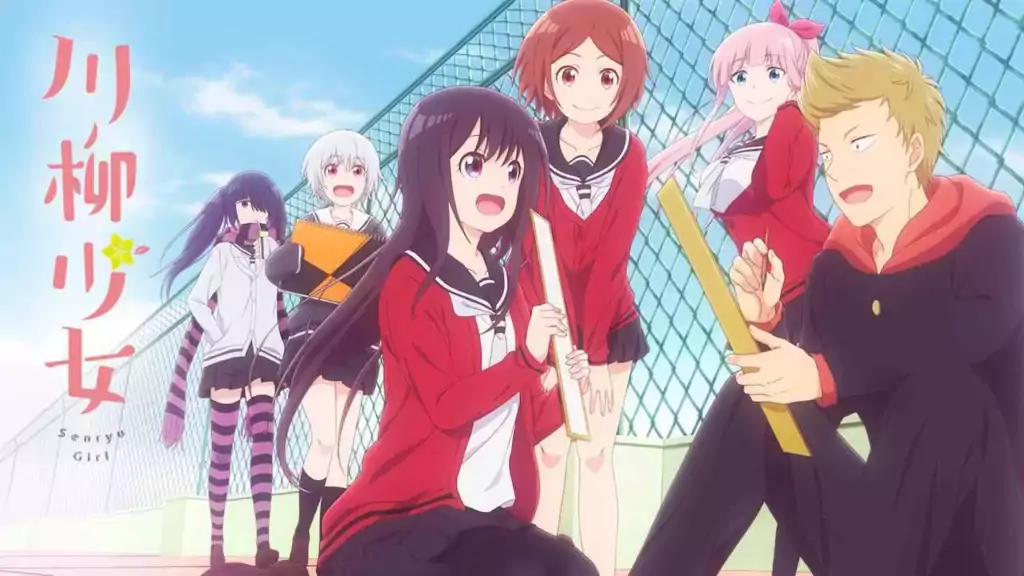 Genres: Comedy, Slice of Life, School, Shounen
Episodes: 12
Similarities
Like Komi Can't Communicate, Senyrui Girl is an anime about a selectively mute girl who uses other forms than verbal speaking to convey her thoughts and feelings.
There is also a similar feel to the main duo (consisting of a boy and a girl) who have amazing chemistry with each other.
Fluffy & wholesome high-school shows that are 100% worth watching.
Synopsis
While some people have trouble conveying their feelings, Yukishiro Nanako has trouble relaying her thoughts through verbal speech. As a result, she resorts to writing senryu—a type of haiku poems. Together with an ex-delinquent Eji Busujima who also loves senryu, these passionate members of the Literature Clubs have no problem communicating with each other!