Blue Period is a Japanese coming-of-age manga series by Tsubasa Yamaguchi, which was adapted into an anime TV series by Seven Arcs, airing in October 2021.
It follows the story of a popular and smart student who falls in love with painting.
If you want to see a nice and chill slice-of-life anime with a protagonist that faces struggles any high schooler does, you might want to look into this anime. It conveys a very important message: to follow your dreams no matter how difficult they seem.
Grab Blue Period Manga on Amazon
Here are 7 anime like Blue Period!
Disclaimer: This post contains affiliate links. If you use these links to buy something, I may earn a small commission, without any extra cost to you. As an Amazon Associate, I earn from qualifying purchases. Thank you!
---
7. Chihayafuru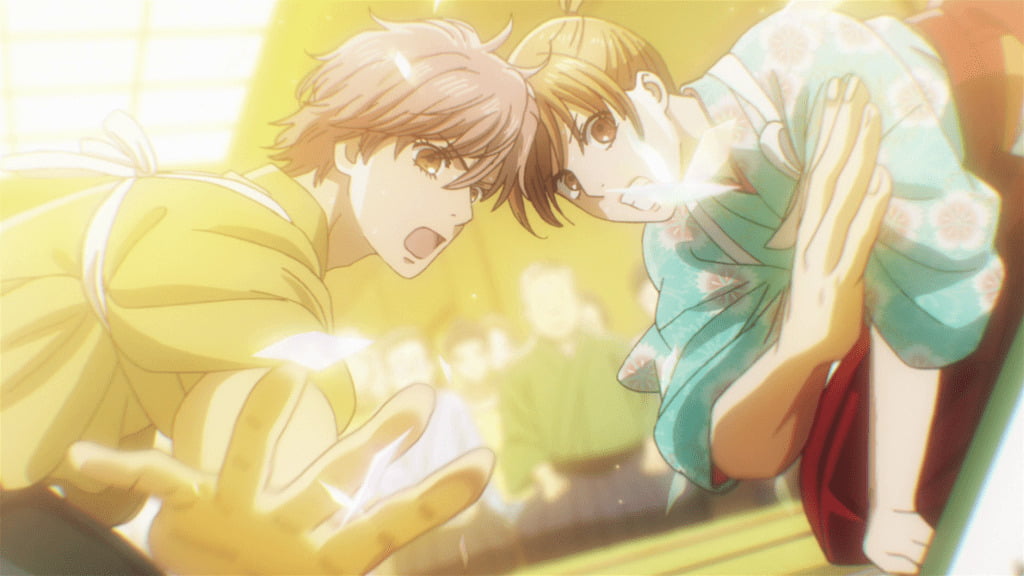 Chichayafuru tells the story of Chihaya Ayase, a high school girl who is a very passionate and skilled player in a game called karuta. Chichaya is considered a "karuta freak" and dreams about the national championship at Omi Jingu.
After she reunites with her childhood karuta friends, creating the perfect karuta team might not stay only within the dream realm.
As you can probably already tell, both anime focus on discovering the protagonist's true passion (which is art/ karuta) and putting in hard work in order to achieve their respective goals.
---
6. Haikyu!!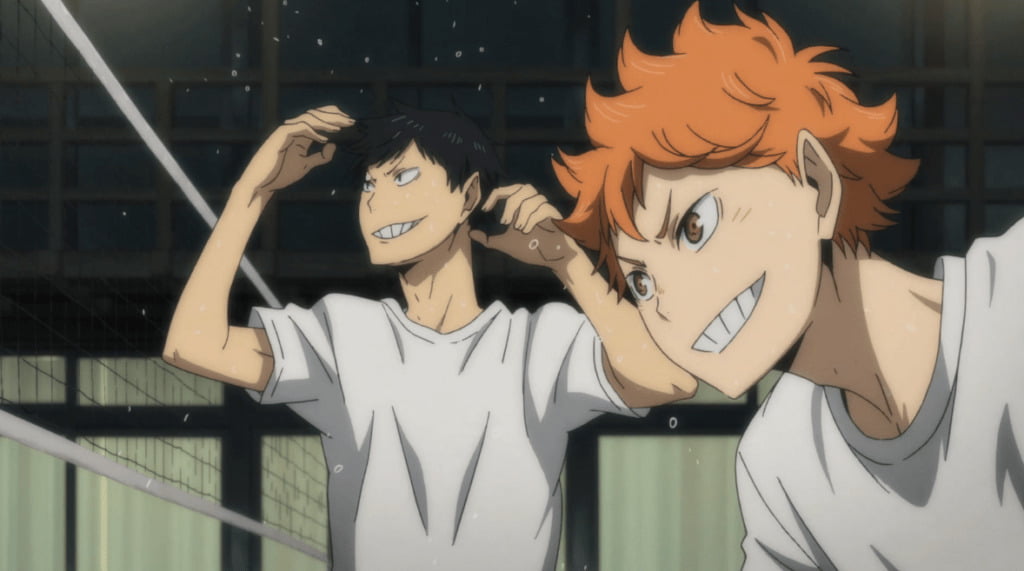 While Haikyuu!! focuses on sport, it still deals with similar themes as we see in Blue Period: personal conflicts & struggles, hard work, and achieving one's dreams despite the hurdles.
Haiykuu!! revolves around a high-schooler called Shoyo Hinata who fell in love with volleybal after he watched a national championship match on TV. Although short in height, he has become determined to follow in the footsteps of the star player nicknamed the "Little Giant" after he saw his insane plays.
However, Shoyo's dreams were destroyed in his first official match in middle school, where his team suffered a crushing defeat against the Junior championship favorite team, which includes the so-called "King of the Court", Tobio Kageyama.
Shoyo does not give up even after suffering a crushing defeat and enrolls at Karasuno High School with the goal of defeating Kageyama. The only problem is that Shoyo ends up on the same volleybal team as Kageyama, forcing them to work together. The newly formed duo now faces a new challenge—to get to the TOP by combining and using their unique skills.
---
5. Kono Oto Tomare!: Sounds of Life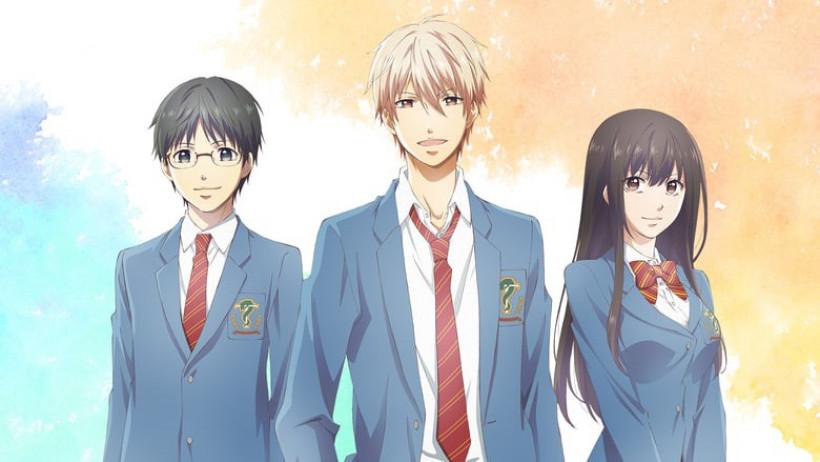 A bunch of high schoolers become fond of koto and join the koto school club where they experience some of the most memorable moments of their teenage years.
Kono Oto Tomare!: Sounds of Life is also about a handsome blonde high schooler who decides to pursue something unconventional, like in Blue Period. Both are artistic since one is focusing on painting/drawing & the other is playing an instrument called koto.
Both depict lots of personaĺ struggles and don't shy away from darker themes, which is a huge plus.
---
4. Silver Spoon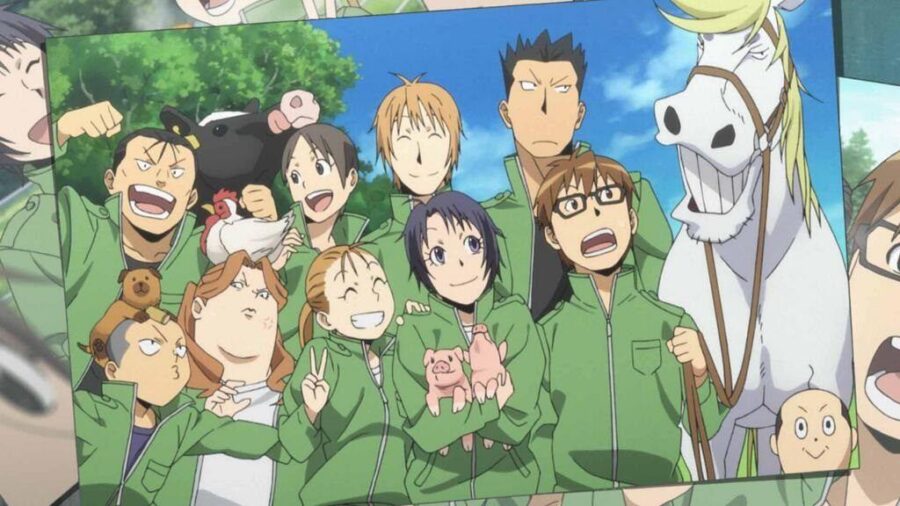 If you want to watch an anime about a protagonist who goes against the grain in order to do what he loves, look no further than Silver Spoon.
Yugo Hachiken's life completely changes when he decides to leave his family and city life in Hokkaido to enroll at an agricultural school. From then on, he finds out the hard way that talent for studying isn't all there is to life as he tries to overcome physically challenging obstacles, and meets people who've lived their whole lives differently from him.
---
3. Welcome to the Ballroom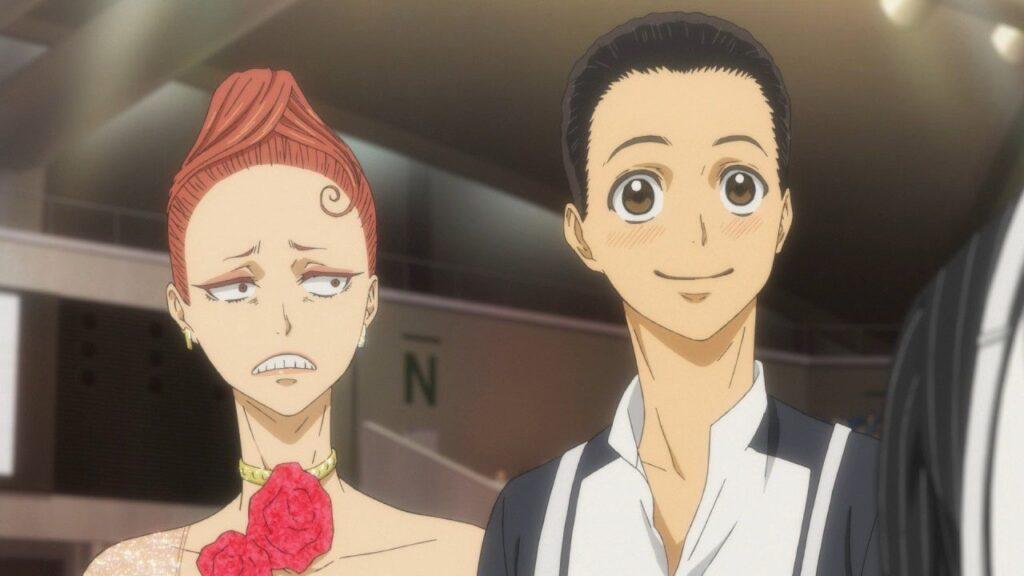 Imagine having no passion or aspiration and living your life on autopilot. This is true for many people even if they are not currently in high school.
In both these anime, we are greeted with a protagonist who doesn't know what he truly wants to do in his life. It's only by a random coincidence that he finds some hobby (in the case of Welcome to the Ballroom, you guessed it right: it's dance!) that really draws him in. And while he is hesitant at first, he slowly starts to understand that this might be "IT".
---
2. Smile Down the Runway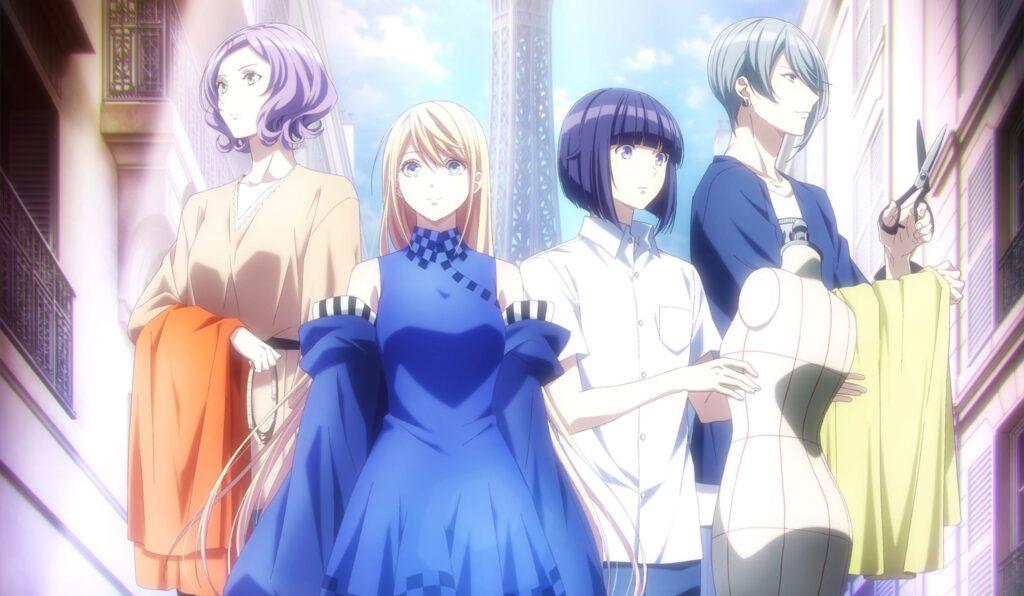 Runway de Waratte follows the story of an aspiring fashion model, Fujito Chiyuki who is too short to be a model. She finds out that Tsumura Ikuto, a pathetic classmate of hers is gifted with an amazing talent for designing clothes.
Both seem to be unable to achieve their dreams due to unfortunate circumstances, but maybe if they combine their powers they might be able to make their dreams come true.
What makes it similar to Blue Period is that both protagonists struggle but they must overcome their shortcomings if they want to really make it in these highly competitive artistic fields.
---
1. Baby Steps
Perhaps the most similar anime to Blue Period is Baby Steps. The premise of the story is quite similar, where a high school student with good grades discovers that they lack any real passion or purpose in their life, leading to a sense of monotony and ennui. However, they eventually come across an activity that captivates their interest and passion, giving them a newfound sense of purpose and fulfillment.
Maruo Eiichirou (Ei-Chan), a first-year honor student, one day decides he's unhappy with the way things are and lacks exercise. He finds a flyer for the Tennis Club and decides to check it out. He's instantly captivated by it. With no prior experience and poor physical conditioning, join Ei-Chan as he embarks on a tennis journey using his smarts, dedication, and work ethic.
(Source: IMDb)