Happy Valentine's Day! This is a special day of the year. The perfect time to let that special person know you are thinking of them. If you feel brazen, this might be a good time to watch a romance anime with that individual. Let's also not forget to celebrate special anime characters who have a birthday on Valentine's Day.
This post compiles a list of some of our ten favorite characters celebrating a birthday on February 14. The names are in alphabetical order rather than by popularity ranking. We just could not find it in ourselves to rate a character's popularity on this day of love.
As you read this post, please feel free to let me know if I overlooked your favorite anime or manga character. Leave a comment below and let me know your picks.
Here is a list of 10 anime characters with a Valentine's Day birthday.
Manami Aiba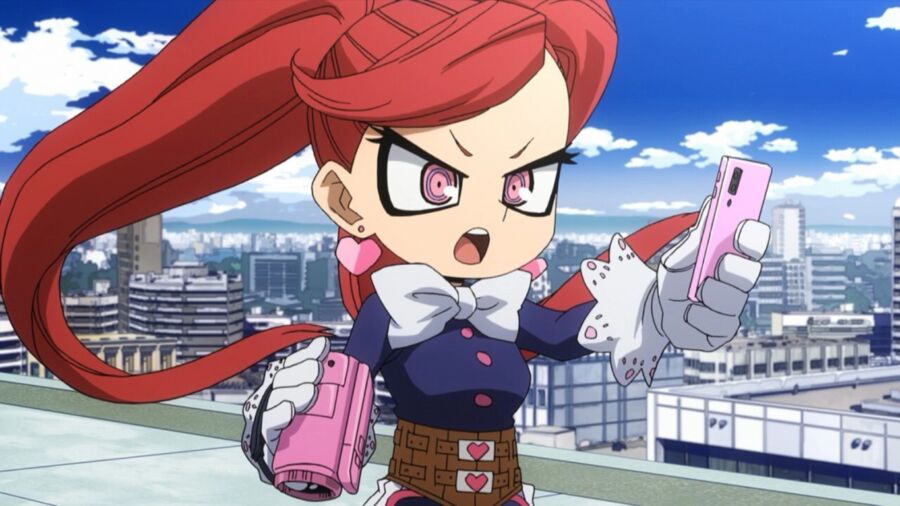 Anime: My Hero Academia
Age: 21
Kōhei Horikoshi's My Hero Academia is popular due in no small part to its richness of characters. The throng of heroes or villains is each unique, with some absurd abilities. This is clear to see in our next Valentine's Day birthday celebrant.
Also known as La Brava, Manami Aiba is a petite young woman with the power of Love. This Quirk boosts the abilities of anyone she loves. A support character, Manami had teamed up with the Gentle Criminal. Her pint-size frame hosts a titanic personality. Manami's drive is to build meaningful relationships, with Danjuro Tobita being her focus.
As with all matters of the heart, Manami Aiba walks a fine line between love and hate. This delicate balancing act is the reason why she transforms to become a hero. La Brava's larger-than-life personality and special abilities are what make her birthday special.
Ban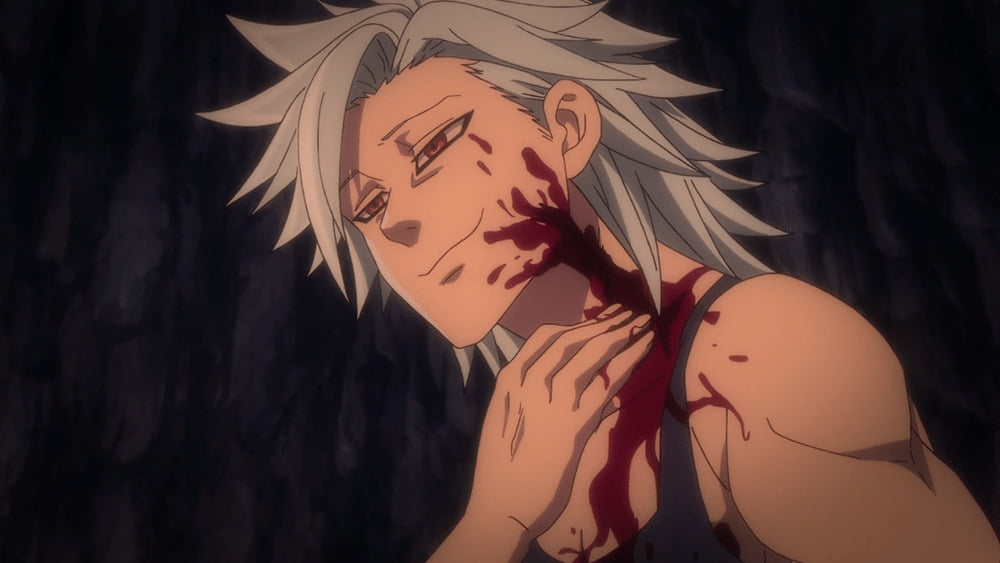 Anime: Seven Deadly Sins
Age: ~1114
With almost ten years under its belt, Nakaba Suzuki's The Seven Deadly Sins is an epic in storytelling. This is due in no small part to Suzuki's excellent writing and character development. We need only to look as far as the Fox's Sin of Greed to see his mastery in world-building.
Bandit Ban is a member of the Seven Deadly Sins. The young Ban survived street life by thieving, which eventually lead to his captivity. He would hone his skills in thieving, eventually acquiring the ability Snatch. After some years following his prison escape, Ban would quest for immortality within the Fairy King's Forest. This journey would see the Fox's Sin of Greed falling for and, in the end, marrying a fairy, Elaine.
Despite being a brigand, the Man of Greed is someone with close relationships and an unwavering code of honor. These traits would see Ban's life journey go from street urchin to King of Benwick. With a classic rags-to-riches story, Ban, the Fox's Sin of Greed, is one of anime's great characters on our list of anime characters with a Valentine's Day birthday.
Ren Jinguji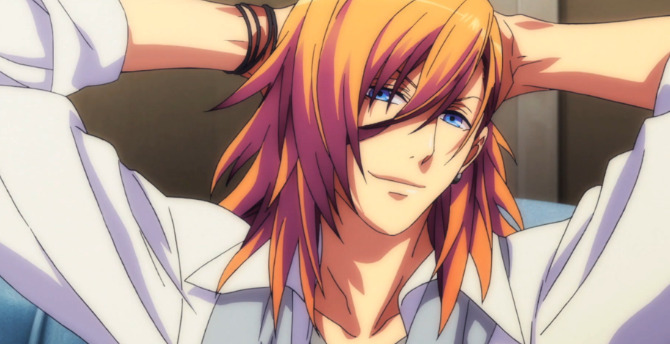 Anime: Uta no☆Prince-sama♪ Maji Love 1000%
Age: 18
Uta No Prince-sama is a franchise from the Japanese media company, Broccoli. A romantic comedy, Haruka Nanami dreams of composing songs for her favorite idol. She has a harem of talented guy musicians, and Ren Jinguji is one of them.
A member of the idol group ST☆RISH, Ren Jinguji is a student at Saotome Academy. He is carefree and a bit of a lady's man. At an early age, his mother died in an accident leaving Ren's father emotionally distant from his children. Ren cherishes his only connection to Renge, a song recorded of her singing to him while he was in the womb.
His allure is born from his good looks, musical talents, and ability to speak foreign languages. Ren's one big flaw is that he loathes chocolate, despite his birthday being on Valentine's Day. Regardless of this, Ren Jinguji seems to embody the spirit of the day for sweethearts.
Akira Kogami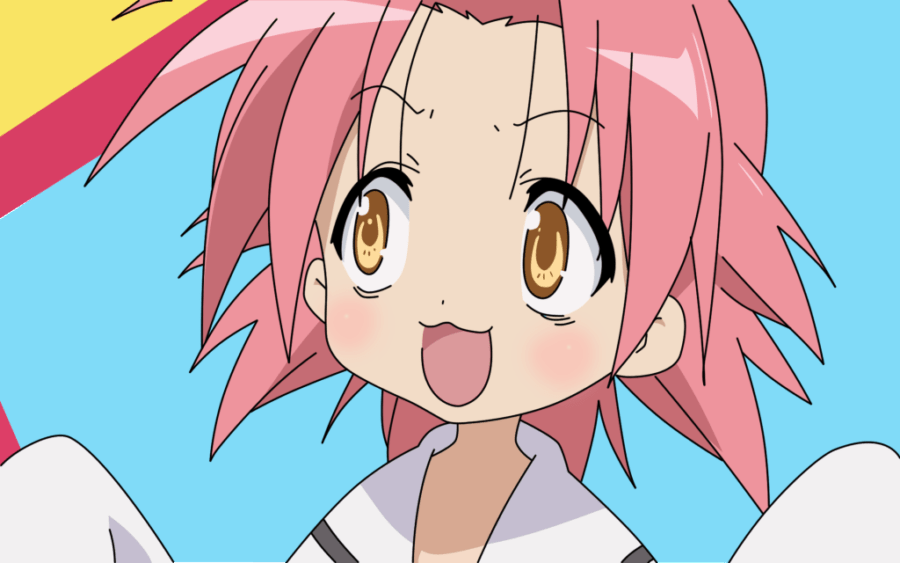 Anime: Lucky Star
Age: 14
Kagami Yoshimizu's Lucky Star is a funny, slice-of-life manga series about a troupe of young girls living the otaku life. The characters are colorful and over the top, as Yoshimizu represents clichéd fan culture. We need to look no further than the story's pop idol, Akira Kogami to see these tropes in play.
A child of divorced parents, Akira is in the care of her mother. An entertainment idol, she's worked since age three. Her stage persona is who is cute, energetic, and friendly. But as the saying goes; never meet your heroes. Akira has no problem with going beast mode on someone whenever she feels threatened.
Akira represents the public figure who seems to put on airs in public but acts totally differently in private. This is something that more and more people have come to realize over recent years. It is because of our expectations; Akira holds an endearing quality about her. Therefore, we are spotlighting Akira Kogami's Valentine's Day birthday.
Mikoto Mikoshiba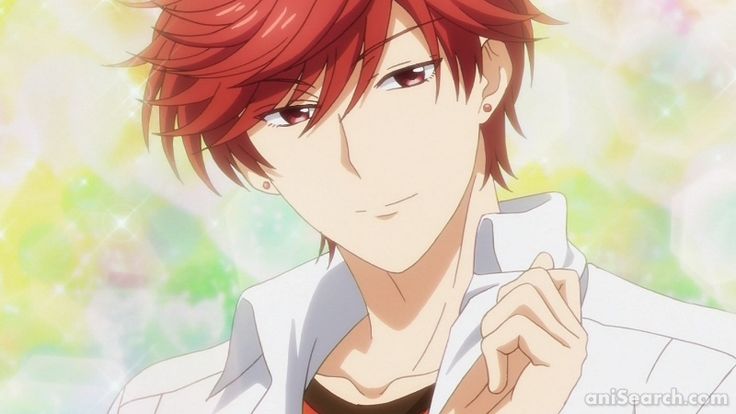 Anime: Monthly Girls' Nozaki-Kun
Age: 16-17
There is something enjoyable about a series that explores the creative process. Izumi Tsubaki's Monthly Girls' Nozaki-kun is one such tale. In this teenage romance, a high school girl falls for a mangaka. Also, a high school student, the mangaka pulls in his friends to assist in meeting deadlines. Mikoto Mikoshiba is one of these friends, who creates the series of decorative artwork.
A high school student, Mikoto Mikoshiba is outwardly playful and engaging. His persona draws his classmates to confess their love for him. His impish façade masks self-doubt. Despite his flock of hopeful boys and girls, Mikoto is a closet moe otaku. With this aside, he is a talented manga artist. His forte is drawing flowers and ornate embellishments for the Let's Fall in Love series.
Despite his shyness around women, Mikoto has a close friendship with Yuu Kassima, and many fans consider them to be the best couple in the series. With a kind heart and relatable struggles, as he finds his way in life, Mikoto is a great representation of what makes anime characters with a Valentine's Day birthday so special.
Shizuku Mizutani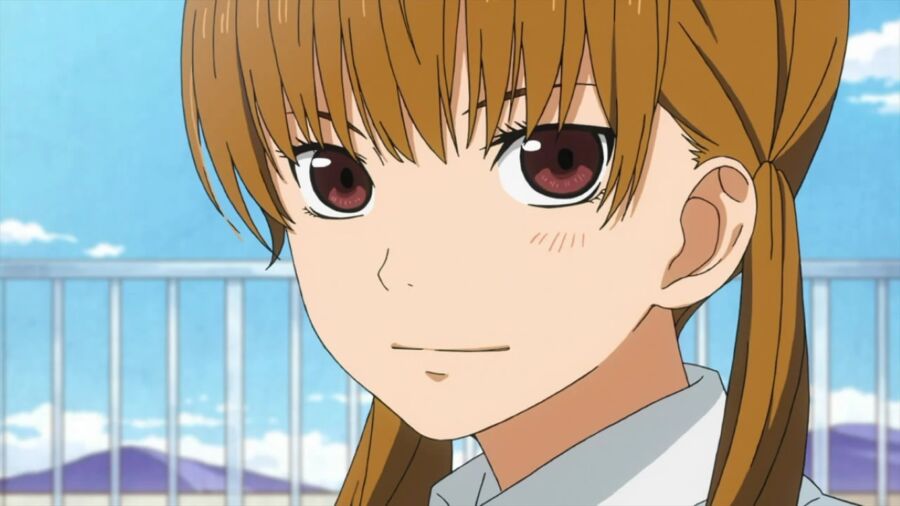 Anime: My Little Monster
Age: 15
Brain's Base studio would adapt Robico's successful high school manga into an anime. My Little Monster is about a pair of teens navigating the social norms of high school. At the center of this tale, Shizuku Mizutani is a first-year student at Syoyo High School.
The lead character, Shizuku is a frank young woman with a pinpoint focus on her academic studies. Her fixation on school is born out of the struggles Shizuku's parents face to make ends meet. She is a firm believer in the philosophy that growth can only come from those who help themselves. Without a need for close friendships, her worldview would come undone upon meeting Haru Yoshida.
There is a hint of relatability in how Shizuku grows as a character. Absorbed in her own world, she grows to have meaningful friendships and learns the importance of helping others. An Aquarian, Shizuku Mizutani is a fan favorite and deserves a spot on our list.
Kalego Naberius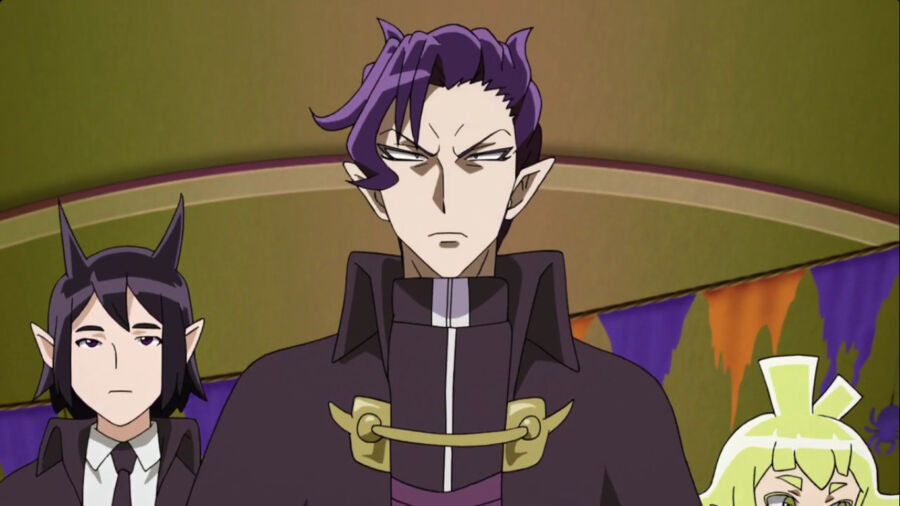 Anime: Welcome to Demon School! Iruma-kun
Age: Unknown
Welcome to Demon School! Iruma-kun is an anime series, produced by Bandai Namco Pictures. The story tracks Iruma Suzuki, a human teen adopted by a demon lord, and his demon classmates at Badyls Demon School. A Badyls teacher, Kalego Naberius is a bit strict and moody but he also inspires his students.
As a youth, Kalego attended Badyls and became a school prodigy. His regimented life would come into conflict with his friend's desire to make him have fun. As an adult, Badyls' Guard Dog still prefers order over chaos. His desire to keep decorum among unruly students often results in the series' best deadpan quips. Throw into the mix, Kalego's familiar is openly hostile toward him.
Kalego is the perfect foil for classroom hijinks. His interactions are like those of the great comedy teams from the golden age of Hollywood. Homage or not to the silver screen, Kalego Naberius is one of the series' best characters and deserving of a spot on this list.
Xenovia Quarta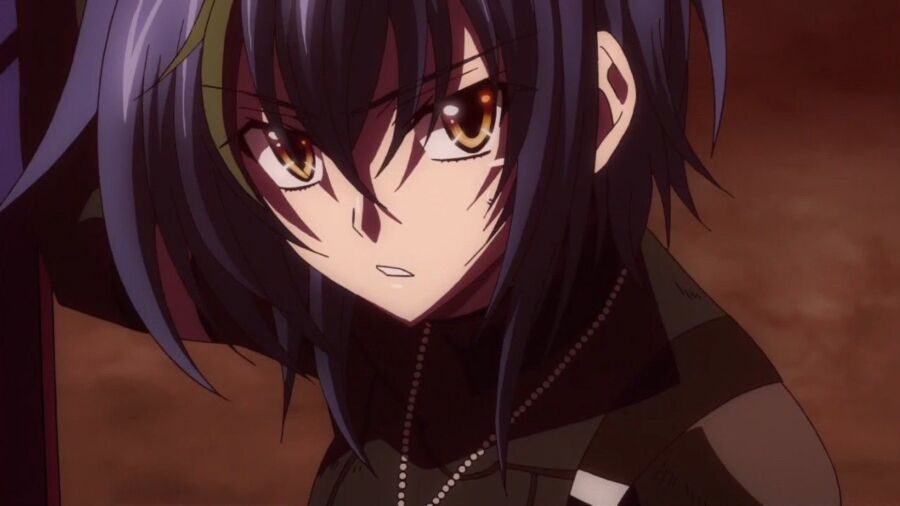 Anime: High School DxD
Age: Unknown
From time to time, an average anime comes along that defies reason to become the season's must-see event. Directed by Tetsuya Yanagisawa, High School DxD is one of those series. An ecchi tale, a teen with a huge libido catches the attention of some special schoolgirls. This band of lasses includes Xenovia Quarta, the Demon of Destruction.
Xenovia is a third-year student at Kuoh Academy and a member of the Occult Research Club. Her petite frame masks a fierce warrior spirit. A natural-born Holly Sword user, she is a knight to Issei Hyoudou and one of his wives-to-be. Her calm schoolgirl charm melts away to become an arrogant and heated warrior in combat.
With enhanced strength and speed, she is a force of nature who takes her warrior lifestyle seriously. A series and fan favorite, Xenovia is known for her love of collecting swords, making her a unique and memorable addition to our list of anime characters with a Valentine's Day birthday.
With enhanced strength and speed, Xenovia is a force of nature. As one could expect of a warrior, her favorite hobby is collecting swords. A series and fan favorite, Xenovia Quarta is deserving of this spot on our Valentine's Day birthday list.
Jun and Megumi Yamamato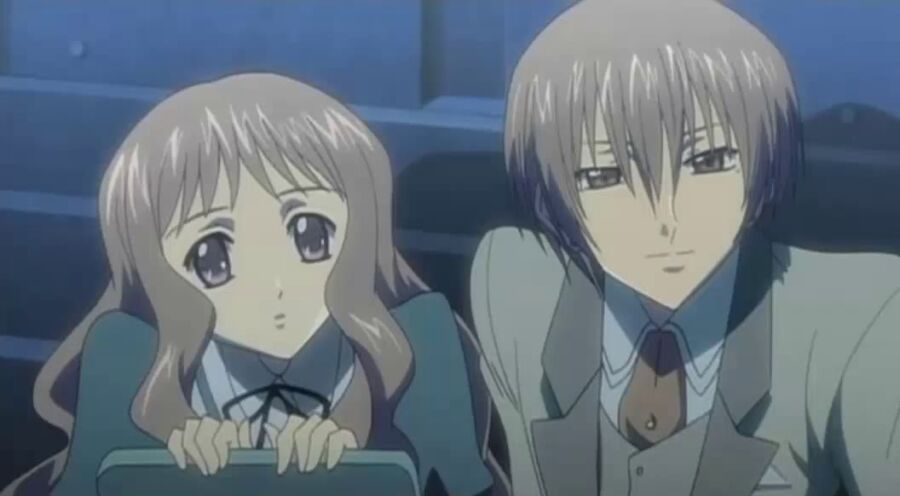 Anime: S • A: Special A
Age: 16
A shōjo tale, Maki Minami's S • A: Special A manga would receive the anime treatment by studios Gonzo and AIC. A tale of belligerent sexual tension between two high school students of the opposite sex is a standard for the genre. In support of their journey, Jun and Megumi Yamamoto are the school's twin siblings.
Jun and Megumi come from a musically talented family. The twins have a gift for academics but only Megumi has a gift for music. Protecting her voice, Megumi uses a notepad to talk to others. Despite the repressed chatter, Megumi will go out of her way to help others. Jun and Megumi are close to Ryuu Tsuji, a surrogate older brother to the twins.
Reserved, Jun desires to open up around the girls. He attempts to combat this shyness by becoming hypnotized by a television show. This results in gaining a split personality, which is one that is outgoing, and Jun's normal persona. He is close to his sister, with Megumi is always around to protect her little brother.
Valentine's Day is more than a celebration of couples. This is the time to embrace those we hold dear. Jun and Megumi embody this spirit and that is why they land a spot on this birthday celebration post.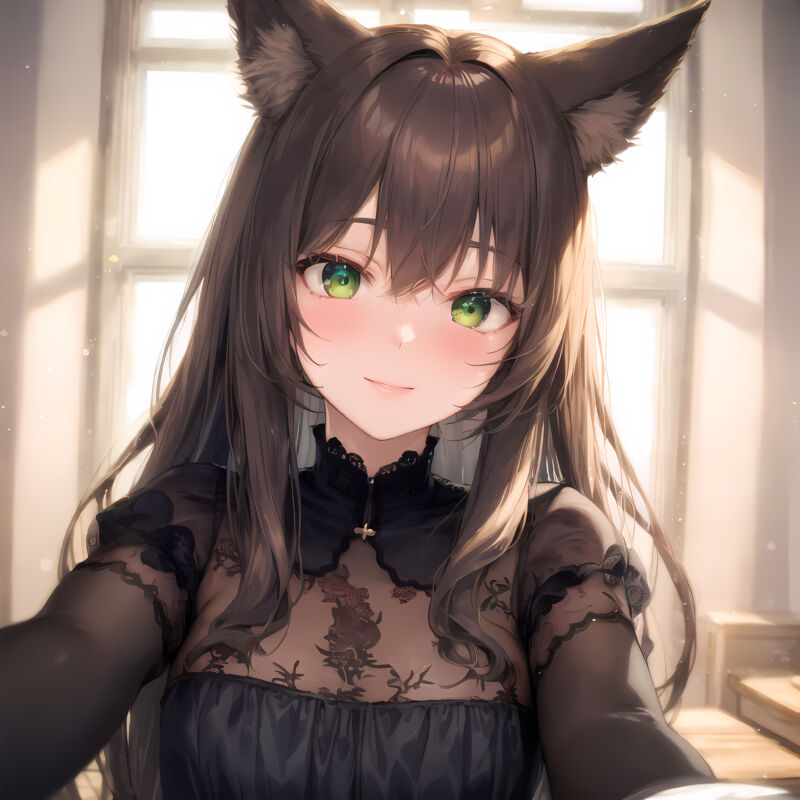 BEFORE YOU GO...
Thanks for reading my article!
If you enjoyed it, please consider supporting me on Patreon. As a Patron, you'll gain access to exclusive perks like stunning AI artworks that are not shared anywhere else, personalized AI-generated art pieces, and the ability to shape the future of this blog by suggesting topics you'd like me to cover.
Your support means everything to me and enables me to keep creating content that I'm passionate about. ✨

Also, you're welcome to join our 9 Tailed Kitsune Anime Discord community. We'd love to have you there! 🙌