9 Anime Like Yuusha, Yamemasu
Yuusha, Yamemasu is a fantasy anime by EMT Squared that premiered in April 2022. It's based on the light novel series written by Quantum and illustrated by Hana Amano.
After defeating the demon king's army, the strongest hero gets neither the cheering from the citizens nor the huge reward from the king. Instead, he is exiled from the kingdom and wanders between different cities without a target.
He realizes that the only place that would accept him is the demon king's army. And so, he decides to join the demon king's side and build a demon kingdom that lasts for a millennium!
In Yuusha, Yamemasu, the hero leaves the "good guys" team because the "bad guys" are actually better than them. A good spin on the classic tropes of fantasy anime series if you ask me.
It goes without saying that the MC is OP. In fact, he is so OP that he was exiled from the human world after the war ended because people are scared of him.
Here is a list of 9 anime similar to I'm Quitting Heroing (Yuusha, Yamemasu)!
---
9. The Rising of the Shield Hero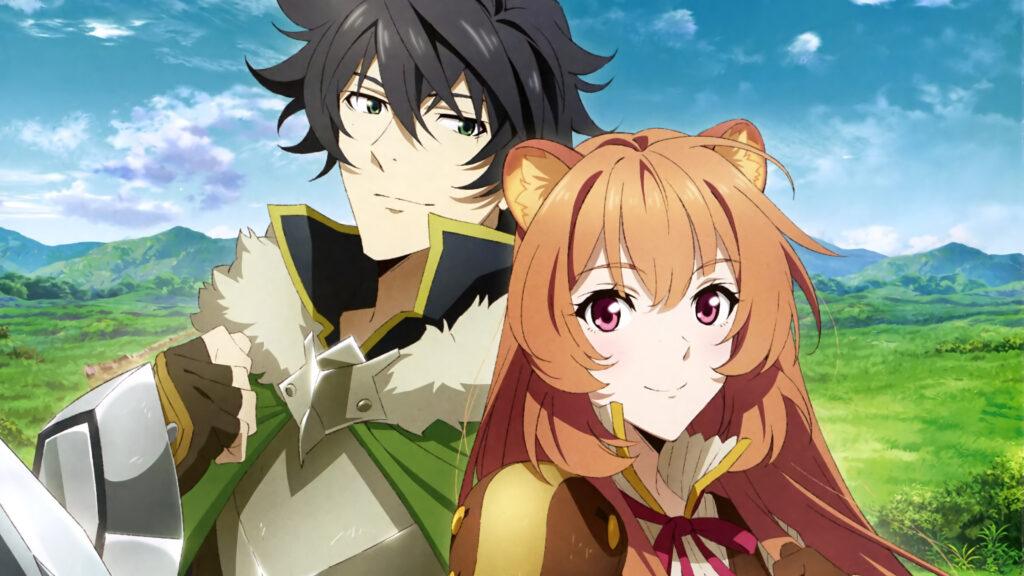 Naofumi Iwatani, an ordinary Japanese boy, gets summoned to an alternate world as a "Shield Hero", the weakest out of the four summoned heroes. Their sole purpose in this world is to fight inter-dimensional hordes of monsters called Waves.
Unfortunately, not all that glitters is gold. Not only is his equipment the weakest, but he also gets betrayed by the sole companion who agreed to follow him on his journey. The future looks grim until he stumbles upon a tanuki demi-human girl and a mysterious egg that later hatches into a bird-like creature. The three form strong bonds while working together and decide to protect the world from the Waves.
The overall vibe is really similar: a fantasy series with a hero MC who is looked down on for various reasons despite not really doing anything bad. Both end up getting 'exiled'. The hero then ends up working with an 'inferior' race and everyone is amazed when they come to understand how OP he is.
Also, there is a demi-human girl who is in love with the MC but is treated as a family member.
---
8. That Time I Got Reincarnated as a Slime
An average 37-year-old corporate worker dies after being stabbed to death by a passing robber and reincarnates as a genderless slime in a fantasy world.
Both series have a lighthearted feel to them and don't take themselves too seriously, so you can see tons of ridiculous moments that will make you burst out laughing.
The MC is pretty OP and tries to improve the condition of the weaker/defeated race.
---
7. The Genius Prince's Guide to Raising a Nation Out of Debt
The Genius Prince's Guide to Raising a Nation Out of Debt took a different take on fantasy anime. Instead of going for an OP protagonist with all sorts of cool superpowers trope, the MC is an ordinary human (sort of, he is a prince) who uses his wits to improve his country.
This draws a parallel with Yuushha Yumemasu since both protagonists make good use of their intellect to improve the kingdom in various ways.
---
6. How a Realist Hero Rebuilt the Kingdom
How to rebuild a flagging economy and make the kingdom great once again? The realist hero surely knows the answer to this burning question!
With all sorts of supportive beauties surrounding him, he takes matters into his own hands!
With both 'heroes' entrusted with making the kingdom great once again, it's easy to see why these two shows are similar.
---
5. Tsukimichi -Moonlit Fantasy-
A young boy is forcefully transported to another world but instead of becoming a hero from the start, the crappy goddess strips him of the role of a hero and drops him at the edge of her world!
And you might think, is this another generic isekai anime? Well, sort of. But it still reminds me of Yuusha, Yamemasu in several ways.
First of all, the protagonist is OP. Second, he sides with the despised race(s), and the humans turn out to be the bad guys. Third, the overall vibe is similarly jovial and relaxing with a simple premise.
RELATED: 10 Anime Like Tsukimichi: Moonlit Fantasy
---
4. The Great Jahy Will Not Be Defeated!
The Great Jahy Will Not Be Defeated! is a very similar series to The Devil Is A Part-timer!
But instead of A Demon Lord, this series is about the second-in-command demonic girl who finds herself in the human world, in the body of a little girl.
To make the ends meet, she has to work a regular job in a restaurant. But not even that stops Jahy from her ambition to revive the Dark Realm!
Both shows are about cooperation between former enemies and absurdly hilarious situations that ensue from that.
---
3. Tokyo Ghoul
Tokyo Ghoul is probably among the most popular seinen manga & anime to this day.
The series follows Ken Kaneki, an ordinary college student whose life turns upside down after he receives an organ transplant from a ghoul.
While this series is way darker and deeper than Yuusha, Yamemasu, if you enjoyed the concept of a human joining and cooperating with "the enemy forces", this might be the right choice for you.
---
2. The Devil Is A Part-timer!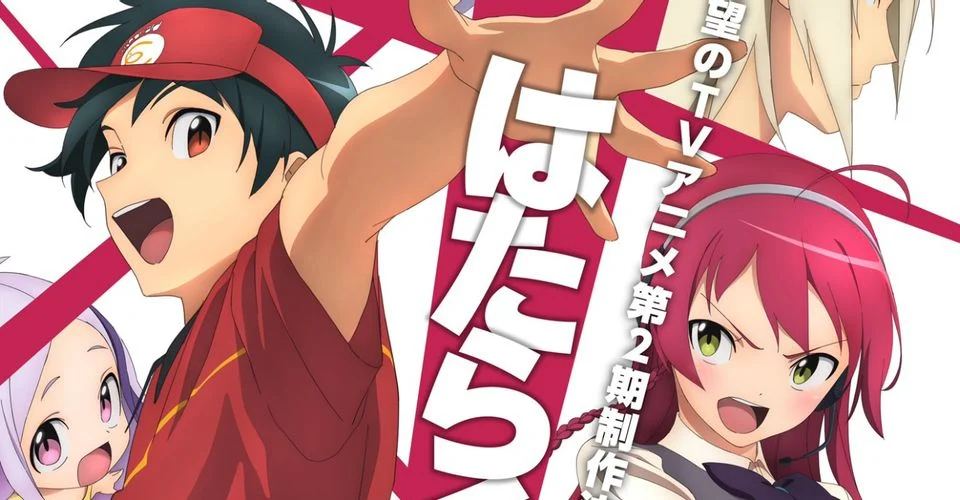 An unfortunate turn of events causes Satan to transport to modern-day Tokyo where he starts a part-time job in a fast-food restaurant.
In both series, we see that the hero (or demon lord) starts cooperating in one way or another with the opposite side that would normally be his enemy because of unfortunate circumstances.
If you enjoyed the comedy aspect of Yuusha, Yamemasu, then The Devil Is A Part-timer takes it to the next level!
---
1. Maoyu
For years, a seemingly endless war has raged between Humans and Demons. In the present day, the Humans' greatest warrior, the Hero, and the Demon Queen meet when he invades the Demons' castle with the goal of vanquishing the leader of the Demons.
Instead of fighting, the Demon Queen shares her vision and proposes an alliance with the Hero. Surprisingly, they join forces in hopes of bringing peace and prosperity to both factions.
Maoyuu Maou Yuusha is the most similar anime show to Yuusha, Yamemasu.
Both shows have an OP hero who ends up siding with the demons and working closely with a beautiful demon queen. The MC also improves the army with his skills, which helps them greatly.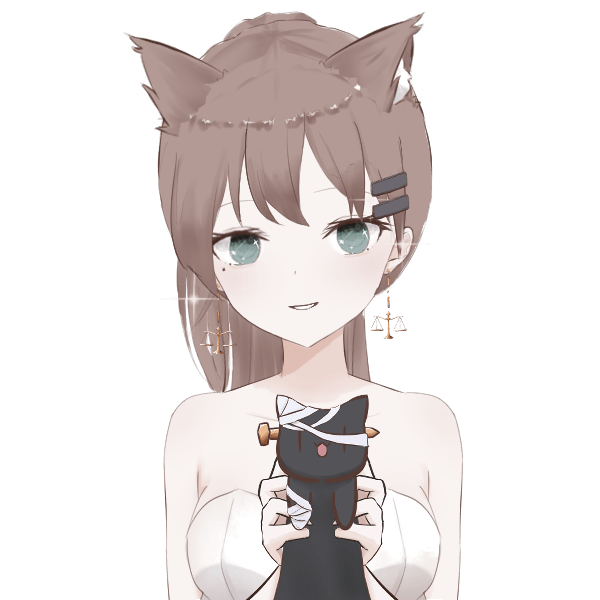 Hi, my name is Mia, and I am the founder of 9 Tailed Kitsune. I am a big fan of esports, games, and anime. When I was around 7 years old, Phantom Thief Jeanne sparked my fascination for anime, and it has never faded!