Yes, it's only July 2022 but I'm already excited for the arrival of 2023. Not because I'm tired of the year 2022, which sounds oddly like a score of a ping pong match before 2001, nor is it because I'm fed up with the news informing me more about the regression in politics in some places in the world. No, that's not why I'm excited.
I'm excited because of the release of the Solo Leveling anime!
Hurrah for an adaptation that might actually be good! Solo Leveling is probably one of my favorite Webtoons. This is because its characters are likable and have good development (alert, this is MY OPINION), the artwork is absolutely beautiful—not even a chef's kiss would convey how gorgeous it looks – and the MC is hot, like Ryan Reynolds hot.
What Is Solo Leveling?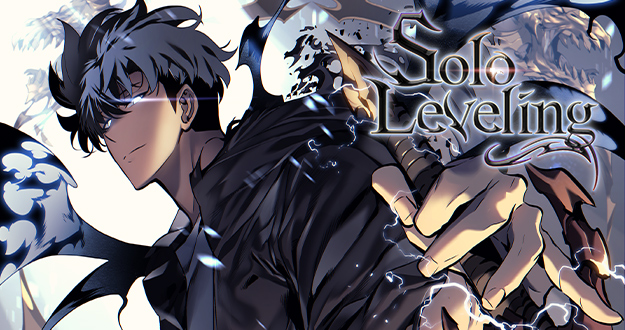 Solo Leveling is a Korean web novel written by Chugong and h-goon in 2016. Dubu, from Redice Studio, adapted the Web Novel into a comic in 2018 with serialization ending last year in December.
A brief run down of the series:
Solo Leveling takes place in a world where hunters, humans gifted with magical abilities, must battle deadly monsters in order to protect the human race. The series follows hunter Sung Jinwoo who is introduced to us to be very weak, obviously.
One day, Jinwoo and the party he decided to tag along with entering a high-level dungeon. Miraculously, Jinwoo survives, with the majority of his party wiped out, and is chosen by a mysterious program, named the System, giving him a unique ability to grow in strength without limit.
"BORING!" you may say if you haven't read it, but I can assure you that the plot gets even crazier. In order to find out what happens later on, you must read it.
My Thoughts on the Solo Leveling Webtoon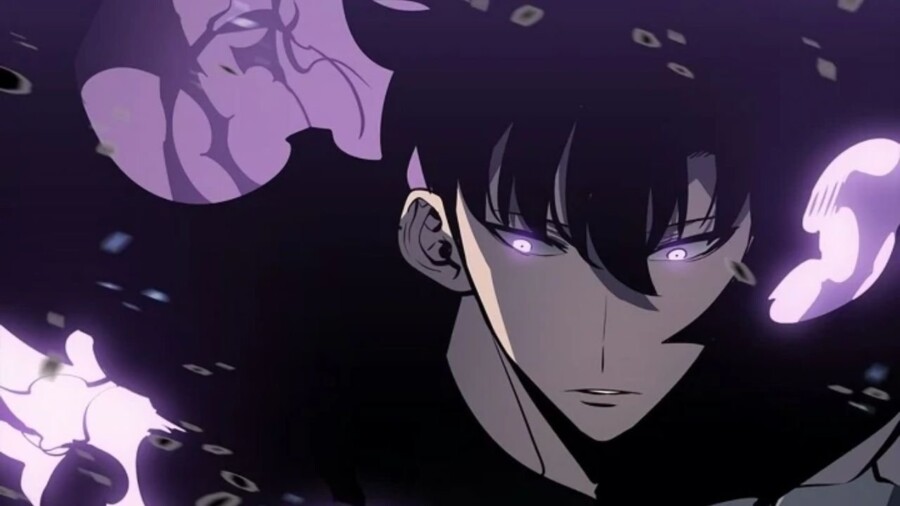 As I've stated, and probably will keep stating like a broken record, Solo Leveling is one of my favorite Webtoons. Its characters, its story, its art, all of it is like a three-star michelin dish, perhaps like Remy's ratatouille. Sure, it's hard to imagine, but just understand that this Webtoon to me is absolute perfection (said in a French accent).
Despite what I say, truthfully, this wasn't my exact train of thought at the start. I probably began reading Solo Leveling later than most of its readers; I still completed the series in less than three days, which clearly should deserve some recognition and acknowledgment. The reason for this was because I was, and still am, a right snob.
Well, it's not my fault that I found it hard to find the appeal in action or shounen-anime-esque Webtoons. At the time, the stuff I was reading solely consisted of romance, comedy, drama (because I love to cry, apparently), and another genre, whose name I shall not utter. To me, action fantasy Webtoons were too infra dig for my hopeless-romantic, glamorous, and 'pacifist' self. So, Solo Leveling, to the foolish, obnoxious me, was nothing better than those anime that have a massive emphasis on 'the power of friendship'.
I was wrong.
Information About the Anime Series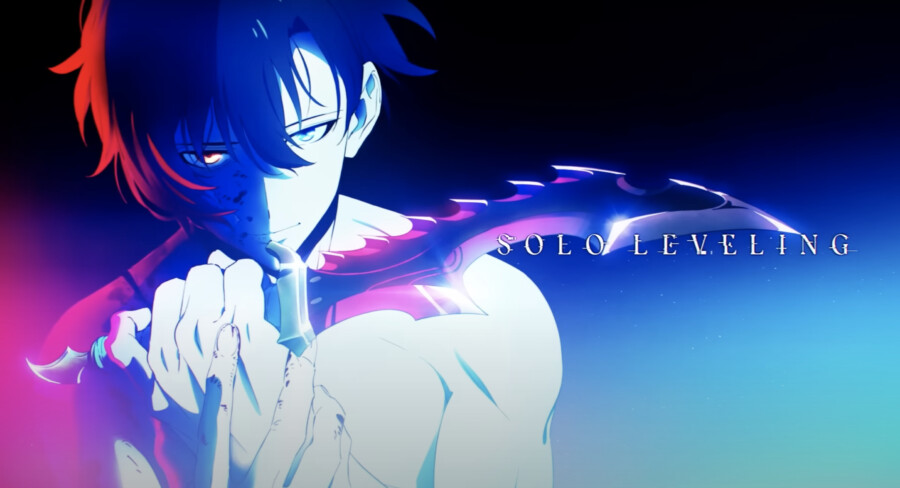 The animation studio in charge of Solo Leveling is A-1 Pictures; the studio responsible for some of the most extraordinary works such as Sword Art Online, Kaguya-sama: Love is War, Darling in the Franxx, Blend S, the music video for Shelter, and Wotakoi. So clearly, we've got our hands on an epic animation studio which I'm sure won't disappoint.
Hiroyuki Sawano. Let this man's name just ring out in the chasms of your brain. Having made soundtracks for many anime series such as Attack on Titan, Blue Exorcist, Kill la Kill, you've just secured yourself some pretty epic soundtracks that would make Hans Zimmer quiver. I mean, goosebumps crawled throughout my body when I was listening to the trailer music.
Who else would you want directing this other than Shunsuke Nakashige? That was a rhetorical question, please don't answer. He's been the key animator for a lot of series. When I say a lot, I mean a whole lot. The list of series include Kaguya-sama: Love is War, Darling in the Franxx, Attack on Titan, Keijo!!!!!!!! (hopefully, I got the number of exclamation marks correct), Re: Zero, and To Love Ru. It seems to be his first time as a director but the faith I place in him is immeasurable. He's going to do a great job. 
Of course, nothing much would happen without a writer. Noboru Kimura has worked in much different anime series, many of which I haven't seen, clearly indicating I need to expand my horizons a little more. But one series I know fairly well is Working!! I guess some of you will know the series like Healer Girl or Phantom: Requiem for Phantom but I'm completely clueless and am writing this paragraph with a dumb and confused look on my face.
Thoughts on the Trailer
Watching the recent trailer, I can only describe myself as fanboying so hard that I made a dreadful high-pitched noise that may have sounded meaningless to non-fans, but perhaps intelligible to other fans, with my hands clenched in fists as I trembled uncontrollably, creating a micro-earthquake in my area.
Unfortunately, since A-1 Pictures is only starting the animation process—with this trailer only being an official announcement—we were not given a glimpse of what we should expect the anime to look like. Instead, the trailer made use of panels from the digital comic. And since I'm an impatient chap, I was terribly sad. If I wanted to see those panels again, I would simply have read the Webtoon again! 
Moreover, the voice actors have not been announced yet, either. We can only hope that they can really deliver and convey the intensity of each character, especially that of Jinwoo's.
That being said, despite me seeming to be overly obsessed about the main character, I'm actually excited to hear the voice actors for Cha Hae-In (she's a character that appears later in the series, so I may be getting ahead of myself) and for Lee Joohee as I consider those two characters to be the best girls of the series—try your best to change my mind, you won't. 
Well, we won't know until the next announcement…
Perhaps, I should just be happy with what we've been given. Have I got any clue about what I'm going to do for the next year while waiting for the release of Solo Leveling? No. But, I've got a few ideas. Either, I could watch other anime to pass the time, or I could hibernate for the next few months until the start of 2023.