For fans of tender and unexpected romances, we've put together a list of anime like Our Dating Story that will surely tug at your heartstrings.
For those unfamiliar with this anime, it centers around the story of Ryuuto and Runa, two individuals from different backgrounds and with contrasting personalities who are brought together through a punishment game.
Our Dating Story is a great example of heartwarming romance anime, and there are other series with similar themes and visuals that fans would likely enjoy.
12. His and Her Circumstances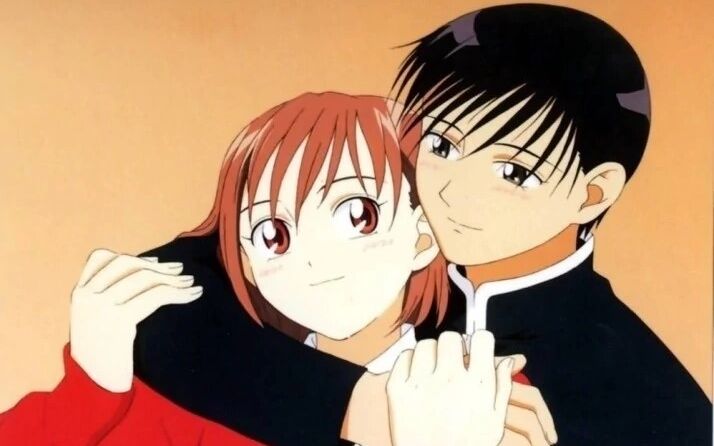 His and Her Circumstances, a classic from 1998, is the oldest anime on the list. This rom-com unfolds an unexpected romance between Yukino Miyazawa and Soichiro Arima, two top students initially perceived as perfect. They compete to hide their true selves but end up discovering each other's imperfections in this classic tale of young love.
His and Her Circumstances and Our Dating Story are both high school romances where characters deal with all the changes and challenges that adolescence brings, making it easy for viewers to connect with the stories on a personal level.
11. Special A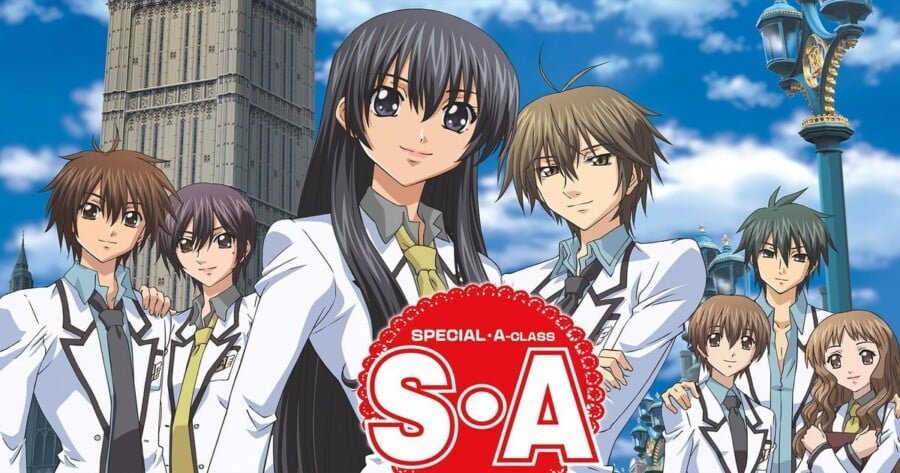 Special A tells the story of Hikari and Kei, childhood rivals who compete in everything. Their love-hate thing gets even more interesting as they deal with all the drama and emotions of high school life.
Now, why is it like Our Dating Story? Well, just like in Our Dating Story, this anime features the 'opposites attract' theme. Hikari and Kei are like night and day, and watching them come together is nothing short of satisfying. So, if you loved that dynamic in Our Dating Story, you're in for a treat with Special A.
10. Golden Time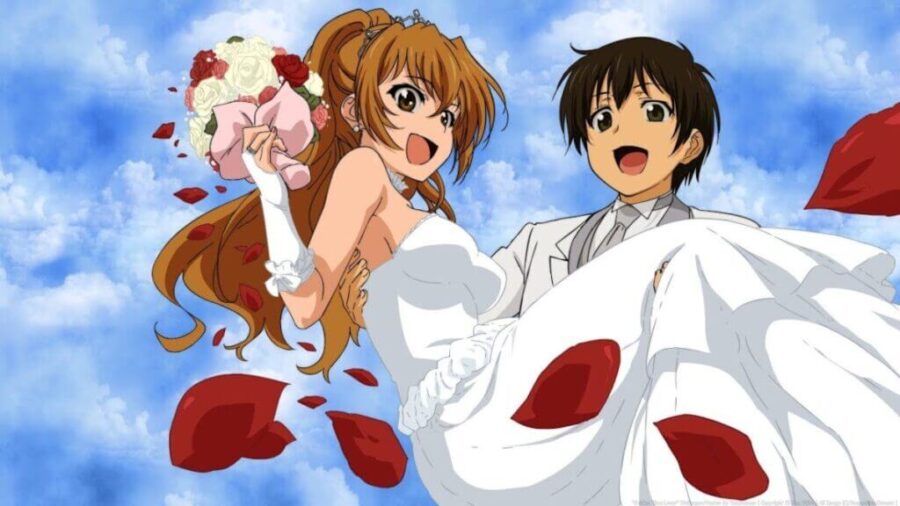 Banri suffers amnesia after an accident and starts college in Tokyo. There, he meets a diverse group of friends, including the lively and beautiful Koko. They fall for each other, but it's not all smooth sailing.
Golden Time has the type of romance and teenage drama that Our Dating Story fans enjoy, and to make things even more intriguing, love blossoms unexpectedly between polar opposites.
9. Say I Love You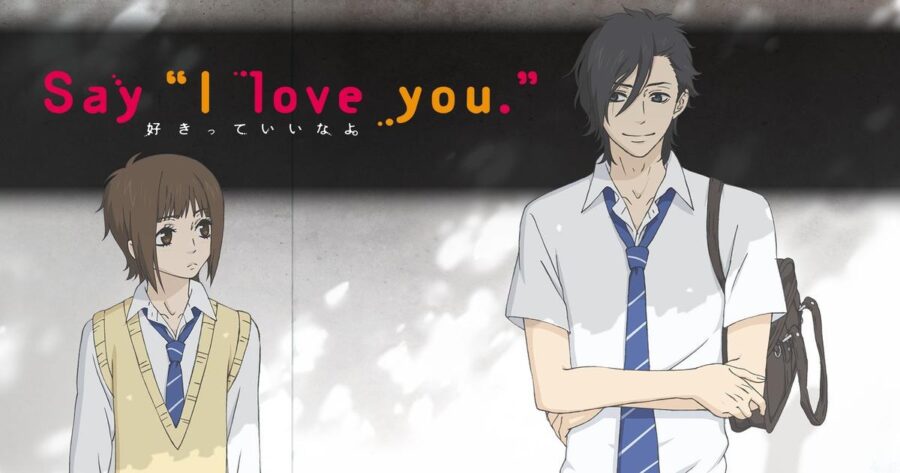 Say I Love You follows Mei, a high school girl and a total loner who's like, 'Love? Nah, not for me.' But then she meets Yamato, the popular guy, and her whole world flips. f
Just like our MCs in Our Dating Story, they're very different. Mei's all introverted and timid, while Yamato's the opposite, a social butterfly. But you know what they say, opposites attract. In fact, they become friends early on and then they decide to take a chance on each other, eventually becoming a couple.
8. Blue Spring Ride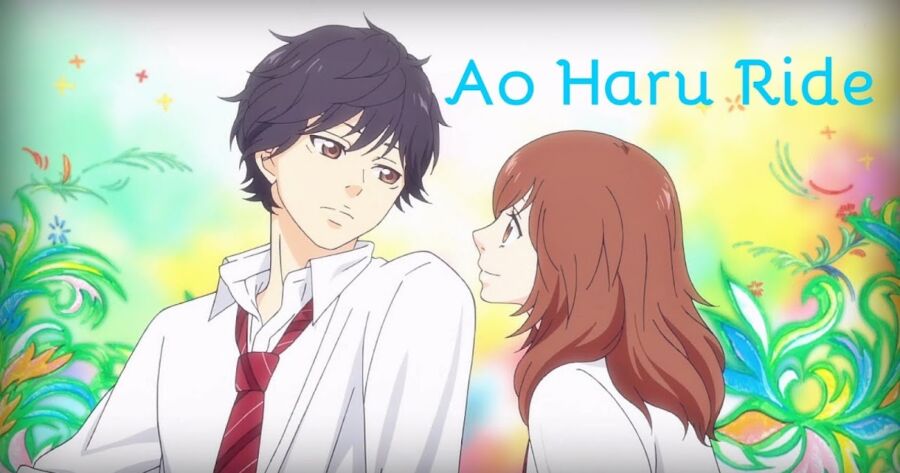 If you like stories of rekindling old feelings and discovering new ones, Blue Spring Ride is a way to go. Specifically, his anime is a touching exploration of young love. It follows the story of Futaba and Kou, who reconnect after years apart.
Blue Spring Ride shares similarities with Our Dating Story in its high school romance setting, character development, themes of acceptance, and the heartfelt moments that make both series appealing to fans of youthful romance.
7. From Me to You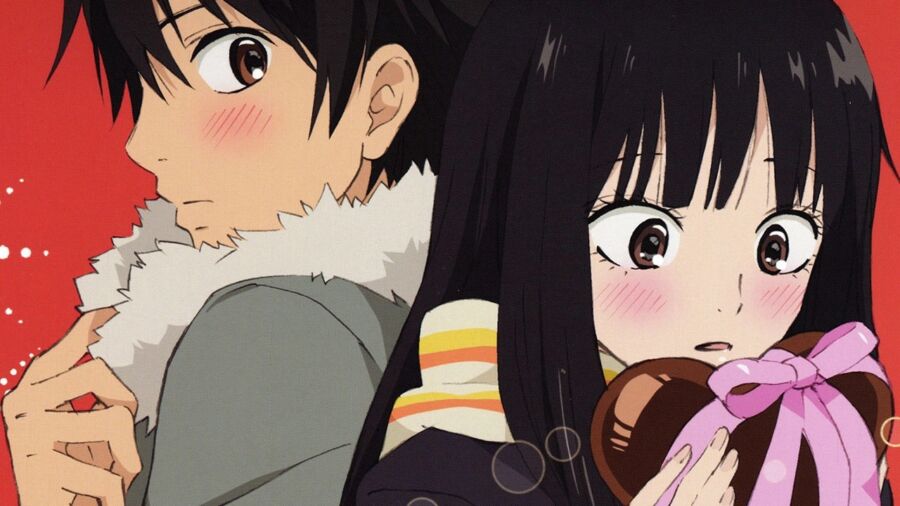 Being different is tough. Sawako, a high school girl, knows about this more than anyone. Often misunderstood due to her gloomy appearance, she finds an unexpected connection with Kazehaya, a popular classmate.
Much like Ryuuto and Runa's story of getting along as a young couple, From Me to You shows how the characters grow closer, emphasizing the strength of real understanding, trust, and friendship.
6. Maid Sama!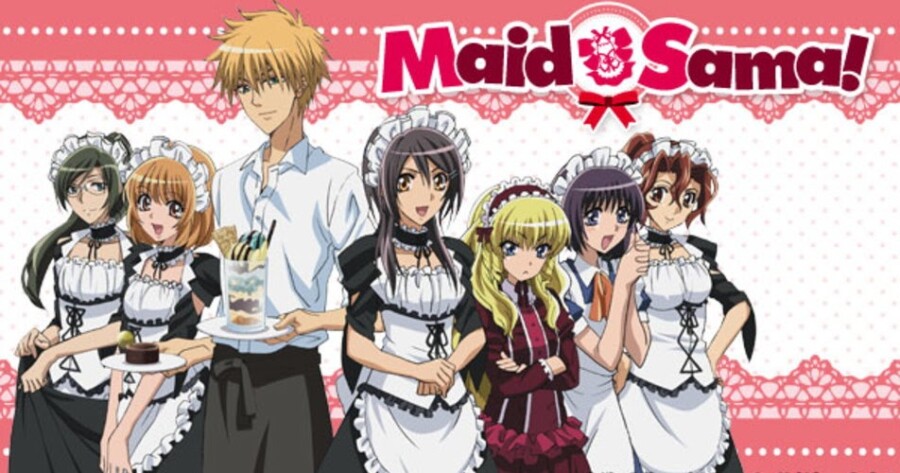 Misaki Ayuzawa is a no-nonsense student council president of a formerly all-boys school who secretly works at a maid cafe to support her family. After an enigmatic and handsome student, Usui Takumi, finds out her secret, they get caught up in all sorts of crazy and romantic stuff.
This anime offers a nice blend of humor, romance, and personal growth, making it a must-watch for any rom-com fan.
5. My Love Story!!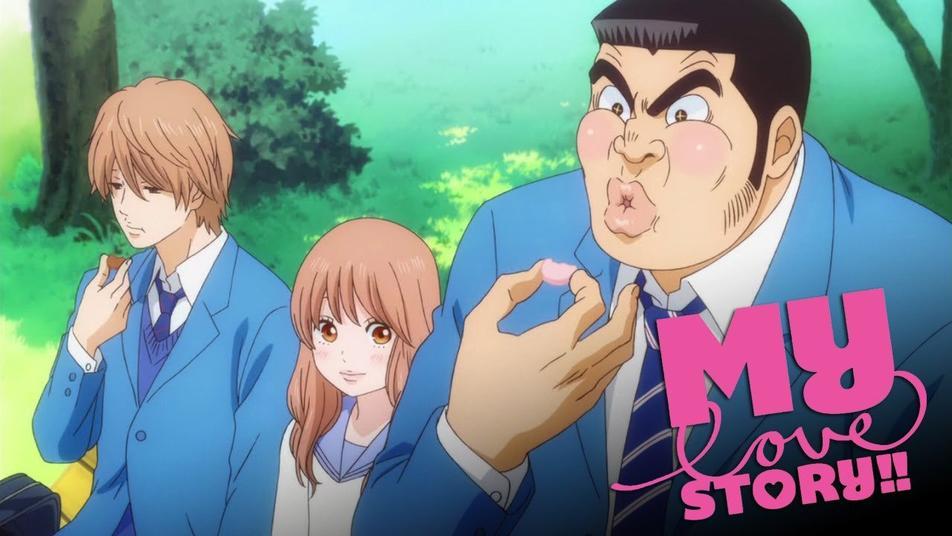 Takeo is a gentle giant with an intimidating appearance and Rinko is a petite and sweet girl. Together, they make an adorable couple in My Love Story!!
Their love story is heartwarming and filled with moments that will resonate with fans of Our Dating Story. The anime beautifully portrays the theme of accepting and celebrating differences in a relationship.
4. My Little Monster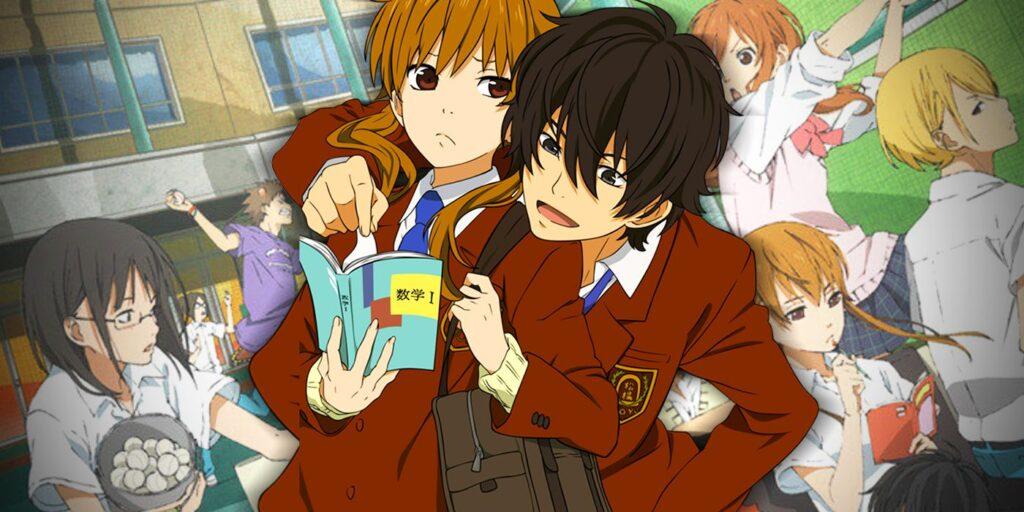 Another anime where opposites attract, much like Our Dating Story, is My Little Monster.
The series explores the budding romance between Shizuku, an introverted girl focused on her studies, and Haru, a wild troublemaker. While they figure out this new relationship, the stark differences between Shizuku's bookish ways and Haru's wild antics make things both heartwarming and hilarious.
3. Lovely★Complex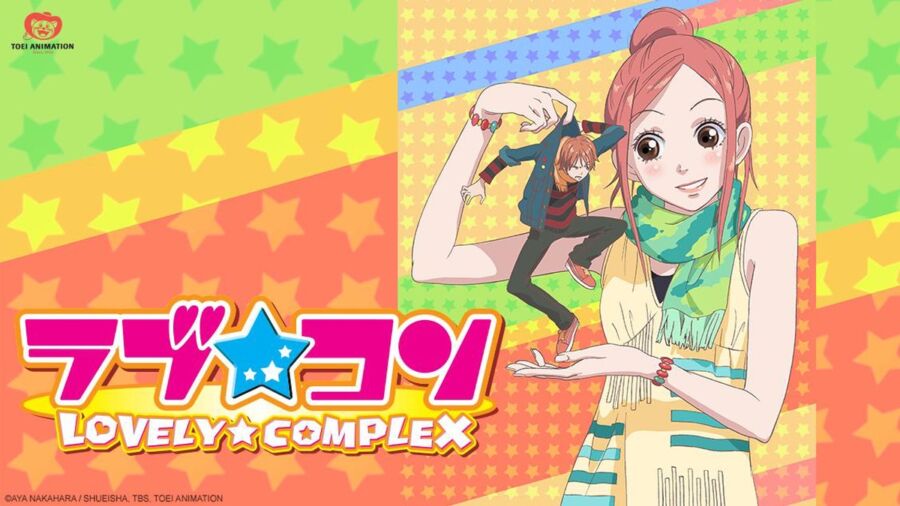 Risa, a tall girl, and Atsushi, a short guy, are the stars of this romantic comedy. Just like Ryuuto and Runa, they initially seem like an odd pair, but their shared experiences and humorous interactions make for an engaging story.
Viewers will be drawn into their journey of self-discovery and the exploration of their unique connection.
2. Toradora!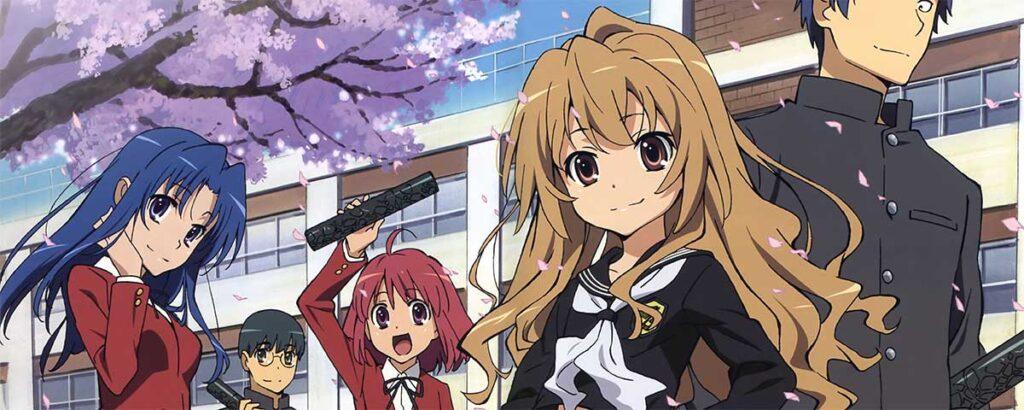 Toradora! introduces us to another unlikely duo of Ryuuji and Taiga as they team up to help each other with their crushes. Ryuuji, the gloomy protagonist, and Taiga, the fiery tsundere, create a dynamic that's reminiscent of Ryuuto and Runa's unexpected relationship.
As they work together, they get to know each other better, forming a genuine connection that fans of Our Dating Story will find endearing.
1. The Angel Next Door Spoils Me Rotten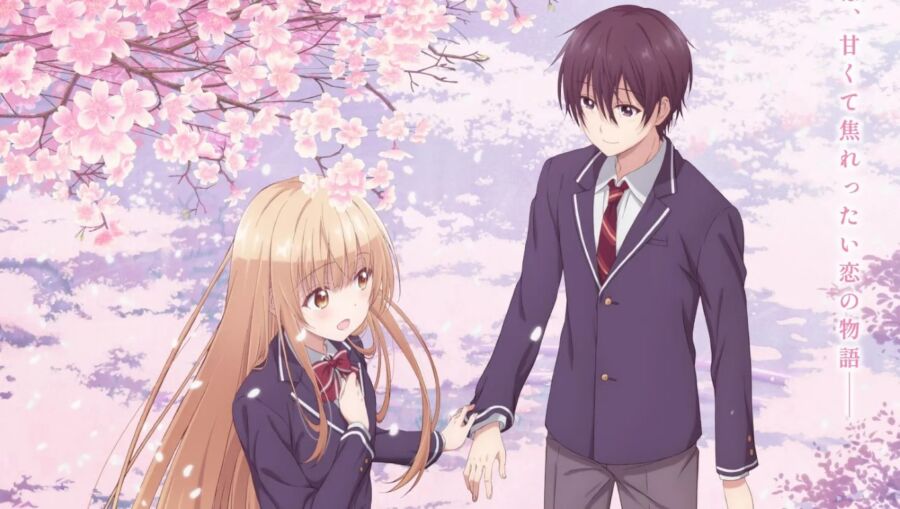 In The Angel Next Door Spoils Me Rotten, Mahiru Shiina, known as the 'Angel' for her beauty and talents, forms an unlikely bond with her neighbor, Amane Fujimiya, after he lends her an umbrella during a rainstorm. What starts as a simple act of kindness leads to Shiina caring for Fujimiya when he falls ill, and soon the two become inseparable, spending most of their free time together.
Similar to Our Dating Story: The Experienced You and The Inexperienced Me, this anime is full of sugary, fluffy moments that will make your heart melt. Moreover, the characters are opposites in many ways, just like Ryuuto and Runa.