Welcome back, friends! If you follow this series, you already know that some anime and manga creators assign birthdays to their characters. However, there remains a large group who may see this detail as a bit odd. The reality is that defining birthdays helps creators to model personality traits using commonly understood beliefs held by both Eastern and Western societies.
A birthday may reflect a creator's representation of a character's mannerisms; this may manifest itself in presenting a Gemini as charismatic whereas an Aquarian might receive the loner treatment. This installment represents the halfway point in the calendar year. Six entries into the year, June spans birthdays for individuals with Gemini and Cancer zodiac signs.
According to Western astrology, individuals born with these signs are curious, gentle, learn quickly, and highly imaginative. In contrast, Gemini can also be indecisive, manipulative, moody, and insecure. By the creator's intent, anime fans can witness these traits in their favorite characters and their interaction with others. We need only examine this month's list to witness how astrological signs play a part in character development.
The world of anime is teaming up with great characters. This makes selecting a handful of universally liked individuals very difficult. I have attempted to overcome some of my personal biases by examining various online sources and seeking input from friends. My research and collaborative efforts produced a good list of great anime characters born in June.
A lot of heart went into giving equal representation to both female and male anime characters who, according to their creators, are born in June. With the hundreds of anime characters, it is easy for me to miss a fan favorite. As you read the article, please leave a comment below identifying a character you think should be on our list.
Recommended: Top 12 Anime Characters Born in May
---
11. Elizabeth Liones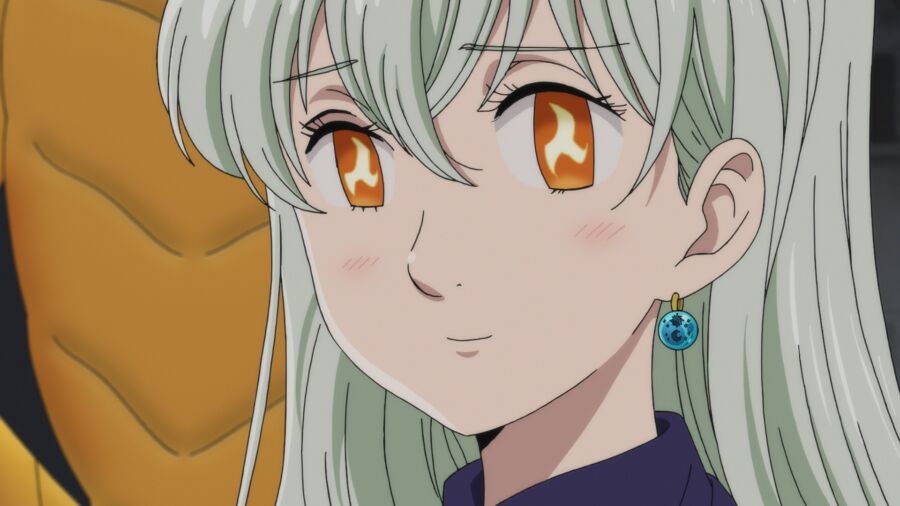 Birthday: June 12
First Anime Appearance: Nanatsu no Taizai Ep. 1 – "The Seven Deadly Sins" (2014)
Ladies and gentlemen, let's turn our attention to Elizabeth Liones, a prominent figure in the popular anime series, The Seven Deadly Sins. Elizabeth, the third princess of the Kingdom of Liones, embarks on a perilous journey that captivates the hearts of fans.
Born into royalty, Elizabeth's life takes a tumultuous turn when the Holy Knights stage a coup d'état, overthrowing her father and seizing control of the kingdom. In the face of danger and uncertainty, Elizabeth displays remarkable courage and determination. She sets out on a quest to find the Seven Deadly Sins, a group of powerful knights, in order to reclaim her kingdom and bring justice to the realm.
With her gentle and compassionate nature, Elizabeth proves to be a beacon of hope in a world filled with chaos and darkness. Her unwavering belief in the goodness of others and her willingness to see the best in everyone she encounters endears her to both allies and enemies alike.
Though initially perceived as fragile and vulnerable, Elizabeth possesses hidden strengths that gradually unfold throughout the series. She possesses a mysterious power that lies dormant within her, waiting to be awakened. As she discovers her true potential, Elizabeth becomes a force to be reckoned with, defying expectations and proving her worth as a formidable warrior.
Elizabeth's journey is not without its challenges. She faces numerous trials and dangers, constantly pushing herself to the limit to protect those she cares about. Her unwavering loyalty and deep sense of justice make her a beloved character among fans of the series.
In a world where darkness lurks at every corner, Elizabeth's radiant spirit shines bright, inspiring others and reminding us of the power of compassion and resilience. It is with great admiration that we recognize Elizabeth Liones as a remarkable anime character born in June, who continues to leave an indelible mark on the hearts of viewers.
10. Chihaya Ayase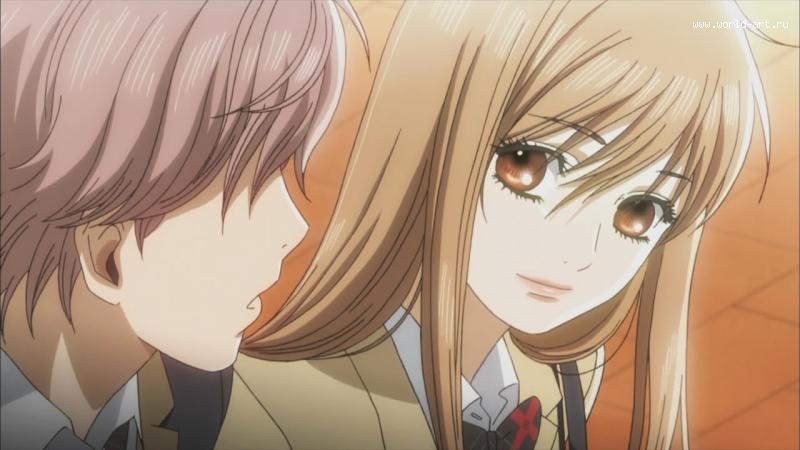 Birthday: June 1
First Anime Appearance: Chihayafuru Ep. 1 – "Now the Flower Blooms" (2011)
The Portuguese first introduced card games to Japan in the 1700s. From these humble beginnings, it is difficult to imagine that the overture would result in the creation of a beautiful educational resource and trick-taking card sport. The world of karuta serves as inspiration for the josei series Chihayafuru's protagonist, Chihaya Ayase.  
While attending elementary school, Chihaya appears to lack a bit of self-agency. This outlook is largely due to her family's investment in the older sister's modeling career. The chance schoolhouse encounter would lead the story's titular character to carve out her own path in life. Chihaya would rescue Arata Wataya from some bullies. The two build a close friendship over their shared experiences as classmates and their love of karuta.
Chihaya would go on to establish a karuta club at her high school. Initially, the club serves as a means for her to continue competing locally. This perspective drives the others to hone Chihaya's innate playing style so she may become the "Queen of Karuta." She relies on her quick reflexes and excellent hearing to take down her fellow classmates and karuta opponents. Her intense playing style often results in Chihaya falling asleep following each competitive uta-garuta match.
Chihaya Ayase embodies both the good and bad traits one often sees listed for Gemini personality traits. Her desirable Gemini attributes include adaptability, curiosity, and intelligence. While on the other side, she can be a bit unreliable. These personality traits serve to connect anime fans to the protagonist's growth. The result of which is that fans see Chihaya Ayase as one of the top anime characters born in June.
---
9. Shōko Nishimiya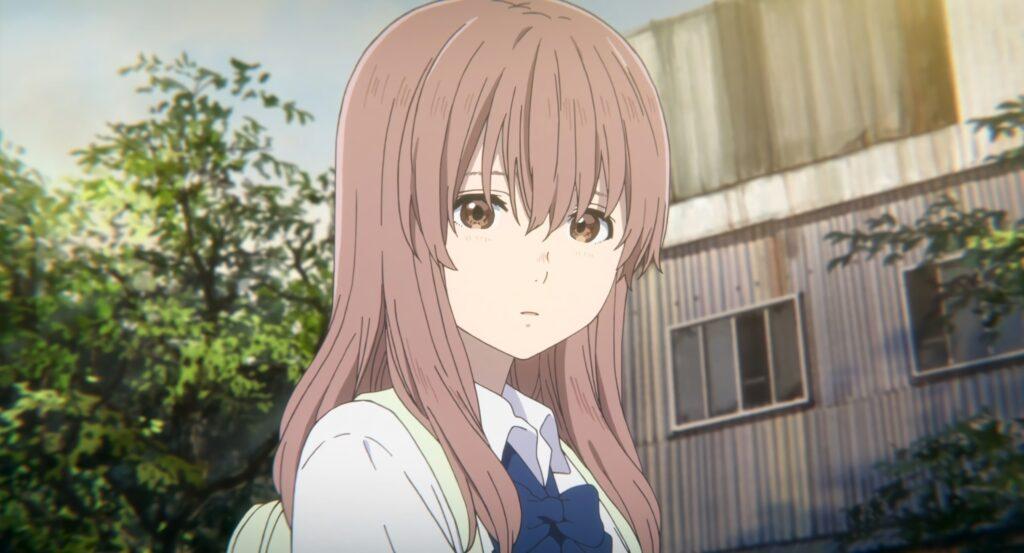 Birthday: June 7
First Anime Appearance: Koe no Katachi (2016)
What do Komugi (Hunter x Hunter), Ayase Shiromiya (Guilty Crown), and Yukimura Seichi (Prince of Tennis) all have in common? These characters blossom in the face of personal challenges and societal expectations. This similar narrative arc applies to our ninth anime character born in June, Shōko Nishimiya.
Shōko is the female protagonist of the manga-inspired movie, Koe no Katachi. She is a kind soul who desires to connect with her classroom peers. Shōko is clinically deaf and relies upon written communication to connect with her non-deaf classmates. Her speech patterns combined with limited hearing make Shōko a target for the school's pranksters and bullies. Bullying reaches its height when Shōya Ishida rips out Shōko's hearing aid, causing her permanent hearing loss.
The events of grade school haunt Shōko into high school. Outwardly, she continues to prioritize the care of others over herself. Shōko blames herself for being a burden on family and friends. This inner turmoil drives Shōko to reconnect with grade school classmates to help everyone she has 'tainted.' Without leaking any spoilers, this personal odyssey results in the psychological growth of Shōko and her classmates.
Surprisingly, some people still shy away from conversations about disabilities. This is not to mention that some folks feel that one's disability is the result of someone's capability. Koe no Katachi sets out to dismantle those outmoded beliefs to present a story of acceptance and understanding. This message resonates with fans as they select Shōko Nishimiya as a favorite character in anime for June.
Read also: 10 Anime Movies to Look Forward to in 2021
---
8. Minori "Minorin" Kushieda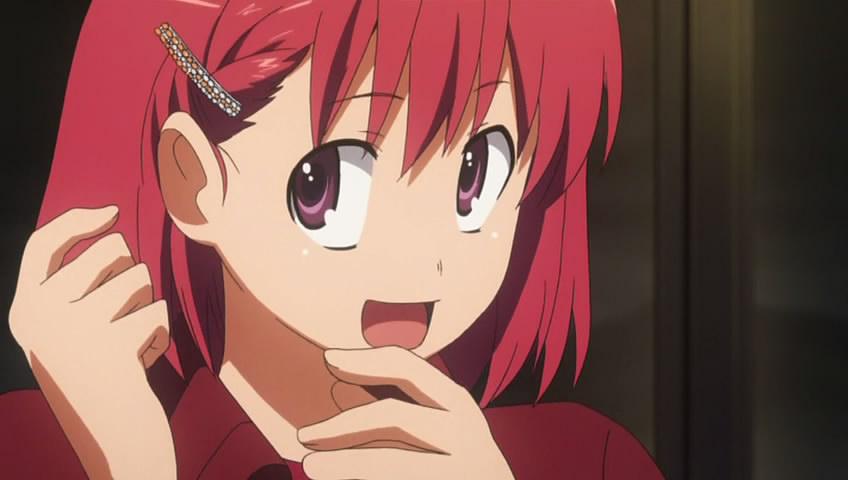 Birthday: June 23
First Anime Appearance: Toradora! Ep. 1 "Tiger and Dragon" (2008)
The concept of high school romance is a popular theme within both anime and manga. Stories of competing rivals that end with the victor claiming the spoils or a wallflower's transformation that spurs a love interest are common tropes. The character in our eighth spot subverts these conventions by sacrificing their personal love interest for the sake of friendship.
A type-A personality, Minori Kushieda is an energetic young woman who serves as captain of the girls' softball team. She has an upbeat personality and can laugh at her own mistakes. In addition to school activities, Minori also holds down several jobs such as a convenience store clerk and server at her family's restaurant. Between school and personal life, she is always on the run between obligations.
The focus of Minori's attention is making others happy even if it comes at her own expense. This is evident when she sidelines her own feelings to assist her best friend's pursuit of Ryuuji Takasu. Her inability to express her true feelings would result in Ryuuji becoming romantically involved with Taiga Aisaka. Minori must hide her emotions from her two friends by diving headlong into her school and work responsibilities.
Since Toradora aired, the anime community has had a love-hate relationship with Minoria Kushieda. Their passion has split the fandom into those who feel Minori gave hints to Ryuuji while others believe she was a bit indecisive. Regardless of her approach to love, the community believes that Minoria Kushieda is a great character worth recognizing.
---
7. Kōshi Sugawara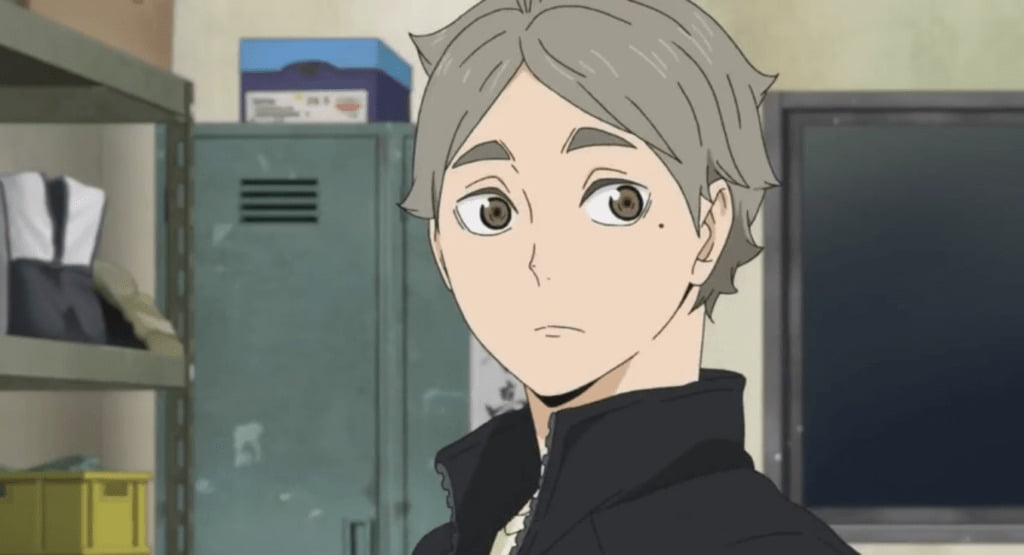 Birthday: June 13, 1994
First Anime Appearance: Haikyū!! Ep. 1 – "Endings and Beginnings" (2014)
My Anime List catalog's 725 anime entries identify a sports theme. Within this registry, Haikyū!! ranks number one with its follow-up seasons rating in the top ten. This achievement rests with writer Haruichi Furudate's exciting manga along with Susumu Mitsunaka (#1–60) and Masako Satō (#61–85) to transition it to the small screen. Their character development skills have given the fandom our seventh entry for June, Kōshi Sugawara.
Teaching Elementary School in Miyagi, the series picks up Kōshi Sugawara as a player on Karasuno High School's volleyball team. He began his sports career having joined the Nagamushi Junior High volleyball team. Upon graduating, Kōshi excitingly earned a spot on Karasuno's team alongside Daichi Sawamura and Asahi. Before joining the team, Karasuno had made it to the national championships. However, the team was a shell of its former glory.
Known as the Indomitable Setter, Kōshi Sugawara was an average player but with a strong game sense and solid technique. His calm demeanor leads the team to choose him as their vice-captain. His calm demeanor served well in training the Karasuno team and improving Shōyō Hinata's setting skills. This effort resulted in Karasuno's volleyball team returning the team to its former glory.
Unlike the typical shōnen warriors, Kōshi Sugawara's demeanor is the polar opposite. He works to improve teammate capabilities through-composed and thoughtful instruction. His supportive teaching style serves as an excellent avenue for him to become an educator upon leaving school. With this understanding, fans selected Kōshi Sugawara as their favorite anime character born in June.
---
6. Juuzou Suzuya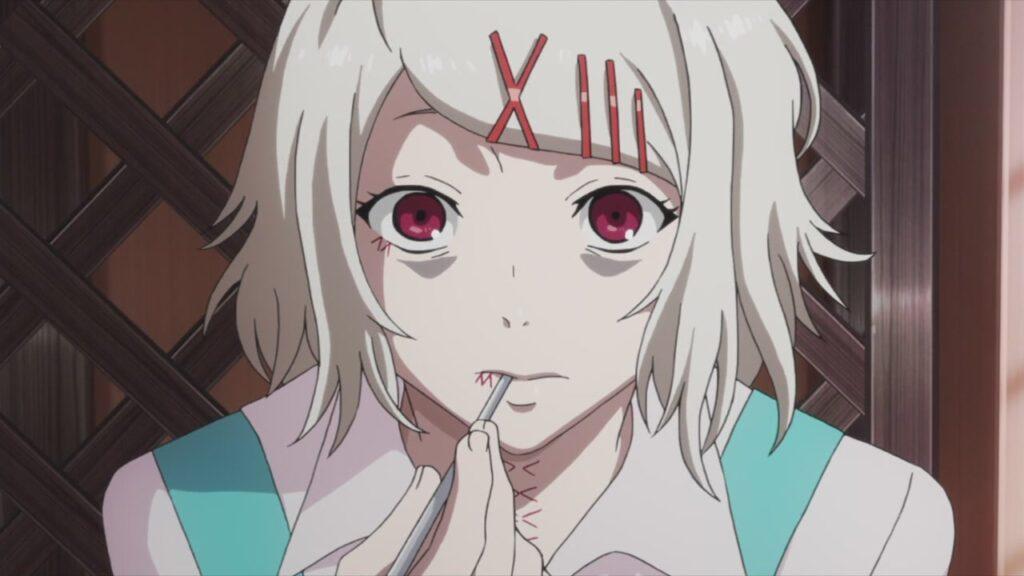 Birthday: June 8, 19 BSBI
First Anime Appearance: Tokyo Ghoul Ep. 9 "Birdcage" (2014)
Dark fantasy anime can often become a mixed bag for the fandom. This is evident by the genre's few characters rising to a level of favorite. There is that one diamond in the rough that sets the internet ablaze. This is very much the case with our sixth anime character born in June, Juuzou Suzuya. Juuzou Suzuya's backstory is tragic and sheds light on his hatred of ghouls.
Born Rei Suzuya, a ghoul known as Big Madam would kidnap the young child. She physically tort*red and manipulated the young lad under the premise of love. Big Madam would go on to castrate Juuzou with a hammer and begin dressing him as a girl. While under Big Madam's care, he would perform circus tricks and gladiatorial combat for ghouls at the Ghoul Restaurant. Despite her many injustices, Juuzou would lovingly consider Big Madam his mother.
The Commission of Counter Ghoul (CCG) would free Rei Suzuya from his imprisonment. Upon the recommendation of CCG agent Yukinori Shinohara, Juuzou would return to society and attend Academy Junior School. His years of ab*se would manifest themselves in bizarre behavior and violent outbursts, which concerned peers, educators, and CCG agents. As a CCG agent, Juuzou would achieve the rank of Special Class Ghoul Investigator and leader of the Suzuya Squad. His abilities would place him on a collision course with the anime's protagonist.
Surprisingly, we can empathize with how Juuzou Suzuya interacts within the Tokyo Ghoul world. Our ability to emotionally connect while rejecting Rei's ruthless spirit is the hallmark of great character design. In various ways, Juuzou Suzuya's story would have made a better narrative than the anime's protagonist would.  
---
5. Hikaru Hitachiin & Kaoru Hitachiin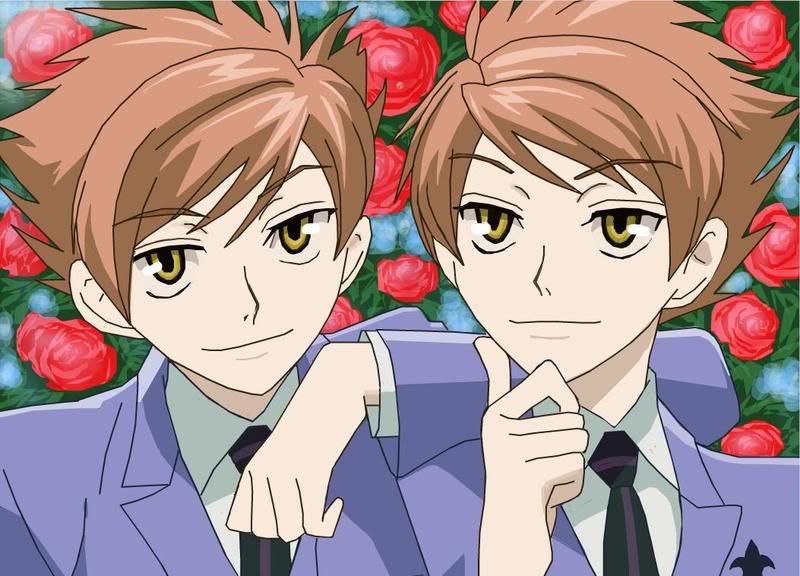 Birthday: June 9
First Anime Appearance: Ouran High School Host Club Ep. 1 "Staring Today, You are a Host!" (2006)
Anime is chockful of twins. Surprisingly, there are very few twin characters with a birthday falling within the zodiac sign of Gemini. This gives added relevance to our fifth entry for June. Specifically, we are talking about Ouran High School's 'Forbidden Brotherly Love' package of Hirkaru Hitachiin and Kaoru Hitachiin.
The Hitachiin family is wealthy but lacking in the bounds that make up a cohesive unit. Due to work obligations, their parents were often away and relied upon the maid to raise the young charges. Their housekeeper would serve as a parental surrogate for the boys. Even after she attempted to steal from the family, the twins looked favorably upon the one who cared for them.
The twins would distrust everyone they met, often challenging potential friends to tell the two apart. Attending Ouran Elite Private Academy, Tamaki Suoh solicits the Hitachiin brothers to join his host club. Intrigued, the twins join the club and create an act where the two fawn over one another. The reality is that the brothers are vastly different. Hirkaru is the oldest and claims to be the "leader twin," but his fellow host recognizes that he is less mature than his brother. Level-headed, Kaoru desires to forgo their childish games to connect with others.
Hirkaru Hitachiin and Kaoru Hitachiin embrace many of the good and bad traits one associates with Geminis. Their strengths are being adaptable, curious, and quick to learn. On the other side, we witness their indecisiveness when it comes to making meaningful relationships outside the pair. These traits connect Hirkaru and Kaoru to the fandom, which is why the twins are our fifth most popular anime characters born in June.
---
4. Hisoka Morow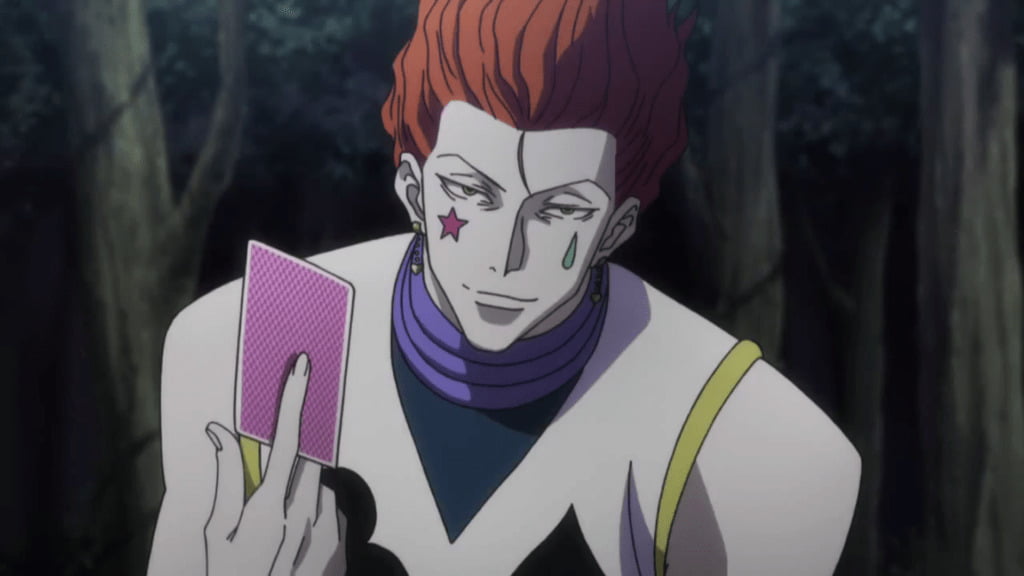 Birthday: June 6
First Anime Appearance: Hunter x Hunter Ep. 6 "Steak x Marathon x The Exam Starts" (1999)
Rowdy Roddy Piper of professional wrestling fame once stated, "I'm a villain at heart. I'm a born villain." Although he was referring to a stage persona, these words ring true for anime's gallery of baddies that fans love to hate. One such iconic scoundrel is the antagonist from the manga and anime series Hunter x Hunter, Hisoka Morow.
A mysterious adversary, Hisoka is a Hunter and member of the Phantom Troupe. This manipulative, self-centered jester is one of the Hunter Association's powerful members. He purposefully seeks out highly skilled opponents to engage in combat. Hisoka toys with his rival before dispatching them with one of his transmutation Nen abilities. This includes the Bungee Gum and Texture Surprise techniques. These include the technique called Bungee Gum and Texture Surprise, which impedes the challenger's ability to move freely.
Introduced in the Hunter Exam arc, the series provides viewers with a bit of foreshadowing of the antagonist's pathological personality. The examiners bestow the number forty-four on Hisoka Marow's Hunter Exam. In many Asian cultures, the number four has an association with death or dying. Viewers could take the number forty-four to mean certain death.
Calling out the elephant in the room… Yoshihiro Togashi does not endow Hisoka Morow limits many of the traits we associate with a Gemini. His deviation from traditional societal expectations for personality traits based on an astrological sign gets turned on its ear. Usurping outmoded anime villain tropes, Hunter x Hunter gives us a complex and colorful villain with Hisoka Morow.
---
3. Shōyō Hinata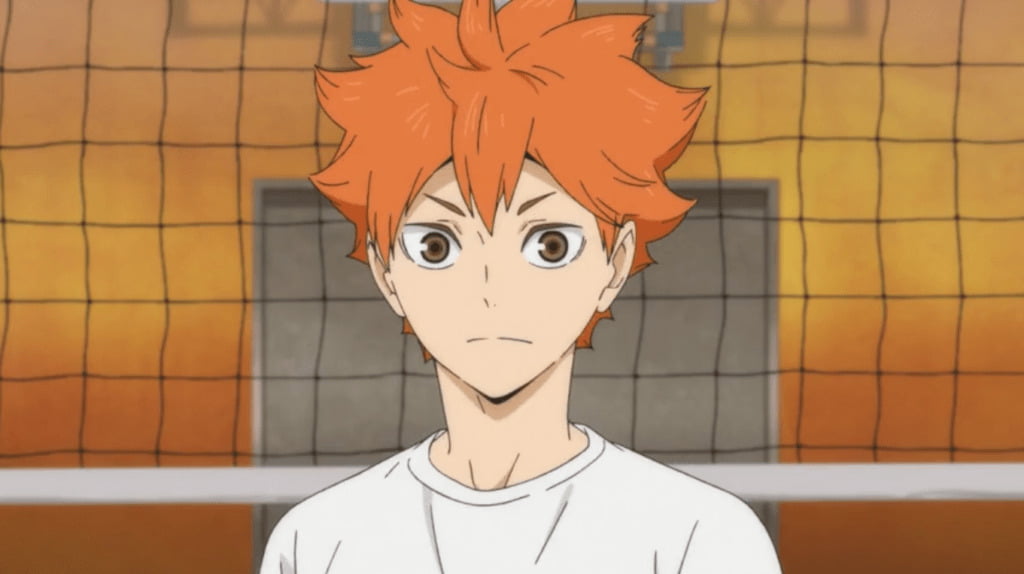 Birthday: June 21, 1996
First Anime Appearance: Haikyū!! Ep. 1 – "Endings and Beginnings" (2014)
Christopher Johnson's New York Times article, "In Japan, volleyball leaps to a national pastime," discusses how volleyball is becoming the fastest-growing sport in Japan. Should it come as any surprise that Haruichi Furudate's manga garnered the eighth spot among the top 100 series by TV Asahi's fan poll last year? A love for volleyball combined with shōnen storytelling would intersect to give fans a captivating anime protagonist and our fifth entry for June, Shōyō Hinata.
An eternal optimist, the young Hinata became passionate about volleyball after witnessing Karasuno High School's "Tiny Giant." Tenma Udai's court skills encouraged the young lad that shorter players could triumph over towering competitors. Hinata's athletic skill and fortitude would land him a starting spot on Karasuno's volleyball team as a middle blocker. Inspired by their first years' skill and enthusiasm, the Karasuno High "Crows" can go from zeros to heroes in one short season.
In their bid to be the best in Japan, the Crows would place third after losing to Itachiyama Institute at the Tokyo Spring Interhigh Tournament. Shōyō Hinata would go on to graduate from high school and move to Brazil to pursue beach volleyball. He would return home and become a member of the National Japan Team for the Olympics. This achievement would reunite Hinata with fellow Karasuno classmates and Crow, Tobio Kageyama.  
The tale of Haikyū!! is one of not forsaking one's character to overcome life's obstacles. Shōyō Hinata's character serves as the embodiment of this philosophy. His journey has endeared him to the anime community. This is evident when in 2021, Hinata receive the title of "Best Boy" at the 5th Crunchyroll Anime Awards. In keeping with this viewpoint, we recognize Shōyō Hinata as our third favorite anime character born in June.
---
2. Usagi Tsukino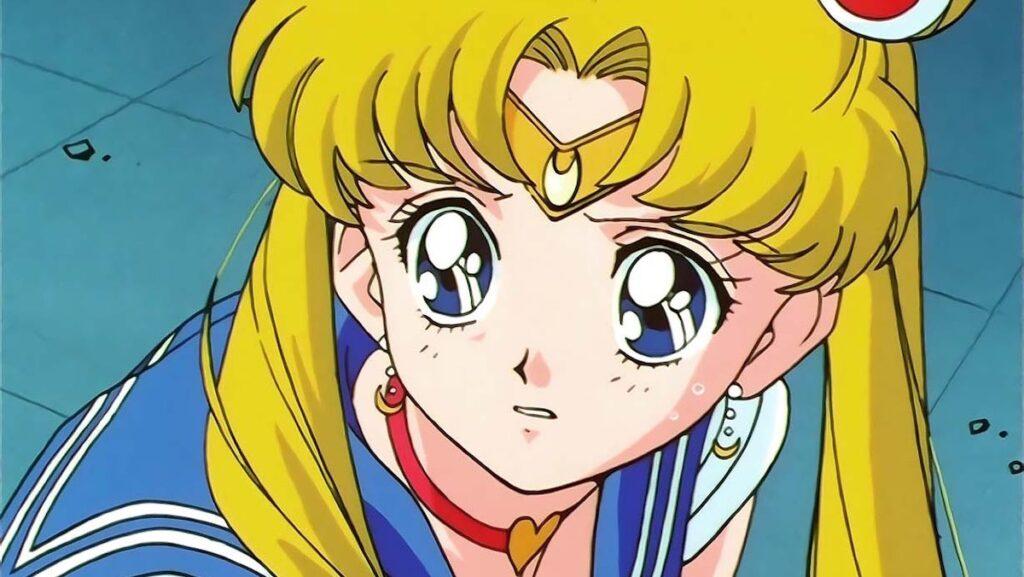 Birthday: June 30, 1978
First Anime Appearance: Bishoujo Senshi Sailor Moon Ep. 1 – "The Crybaby: Usagi's Beautiful Transformation" (1992)
Mahoutsukai Sally (1966) introduced the anime community to the magical girl genre. In roughly thirty short years, magical girls would usurp mechanized suit warriors by fans of Japanese animation. This transformation [no pun intended] is due in small part to Naoko Takeuchi's wonderful storytelling in the award-winning manga Pretty Warrior Sailor Moon (1991-1997), later serialized as an anime. Thirty years later, Takeuchi's characters still resonate with fans as we recognize June's Usagi Tsukino.
An average schoolgirl by daylight, Usagi is the oldest child of Kenji and Ikuko Tsukino. She attends Juban Public Middle School and later Juban Public High School with her friends Naru, Umino, Yumiko, and Kuri. Usagi is a relatable teen who favors sweets, video games, and manga over coursework and dentists. Mamoru Chiba would nickname Usagi "Meatball Head" due to her distinctive twin-tail hair buns resembling meatballs. Overall, there is nothing to distinguish the story's protagonist from any other teenage girl her same age.
A magical girl by moonlight, Usagi Tsukino is actually the reincarnated spirit of the Princess of the Moon Kingdom and leader of the Sailor Senshi. Upon incanting the magical transformation phrase, she spins off her seifuku for a sērā fuku to become the iconic Sailor Moon. Alongside the Sailor Scouts and Tuxedo Mask, Usagi fights to protect Earth from the evil Dark Kingdom.
Usagi Tsukino has become an iconic character, earning the distinction of the first modern magical girl. We only need to attend a convention to find evidence of Sailor Moon's influence on anime culture. Her status is a bit surprising considering DiC Entertainment and Bandai struggled with naming Usagi in the English dubs, choosing both Serena and Victoria. Regardless of one's personal opinions, we need to acknowledge the contribution of Naoko Takeuchi's Sailor Moon to anime and fan culture.
---
1. Spike Spiegel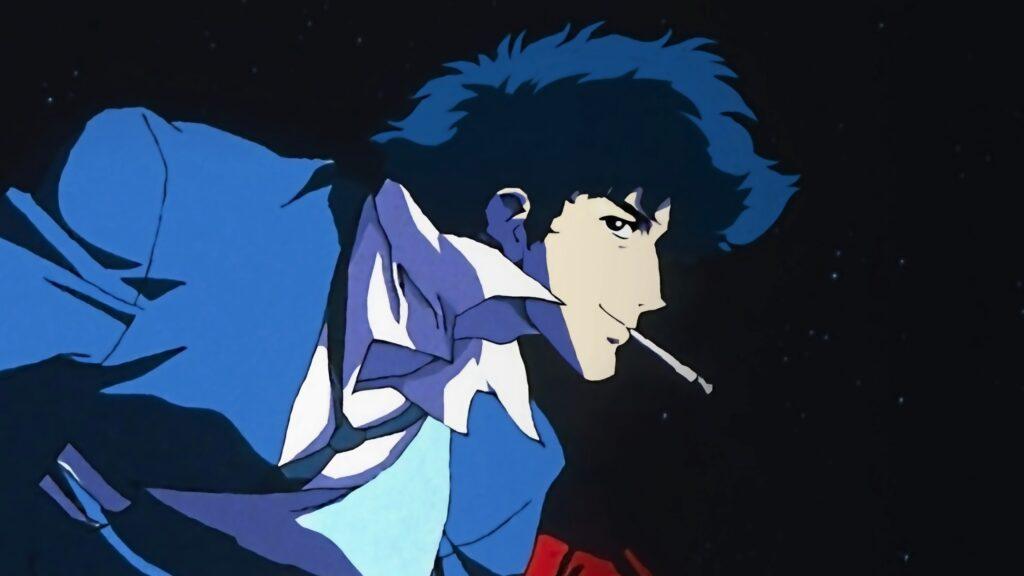 Birthday: June 26, 2044
First Appearance: Cowboy Bebop, Ep. 1 "Asteroid Blues" (1998)
Saddle up, partner! June's top pick is an intergalactic bounty hunter or "cowboy," Spike Spiegel. A Martian-born bounty hunter, our protagonist traverses the solar system alongside the crew of the Bebop in search of bounties. 
The anime series provides little insight into Spike Spiegel's life as a youth. His origin is largely limited to being born on Mars and growing up in its slums. Spike's omission of guardians has caused fans to speculate that someone killed his mother and father or that they abandoned him. His street thuggery caught the attention of the Red Dragon Crime Syndicate, who recruited him into their organization. Falling for a fellow criminal's girlfriend, Spike fakes his death in an effort to leave the crime world and elope with her. The boyfriend kills her and Spike goes on the run to become a bounty hunter.
A slothful person, Spike passes his day doing leisurely activities such as watching television and sleeping. His seemingly aloof exterior masks someone who is kind-hearted and free from past ties. Cowboy Bebop is an iconic anime series with amazing characters. This is a worthy accomplishment as Spike Spiegel's personality usurps our expectations for a lead anime character.
A chain smoker, he wanders aimlessly through life in search of atonement. Looking past the surface perceptions, Spike's journey of penance is similar to that of Odysseus in Homer's Odyssey. His redemption trek endears the character to fans, which is evident in that Spike Spiegel is our top vote-getter for June.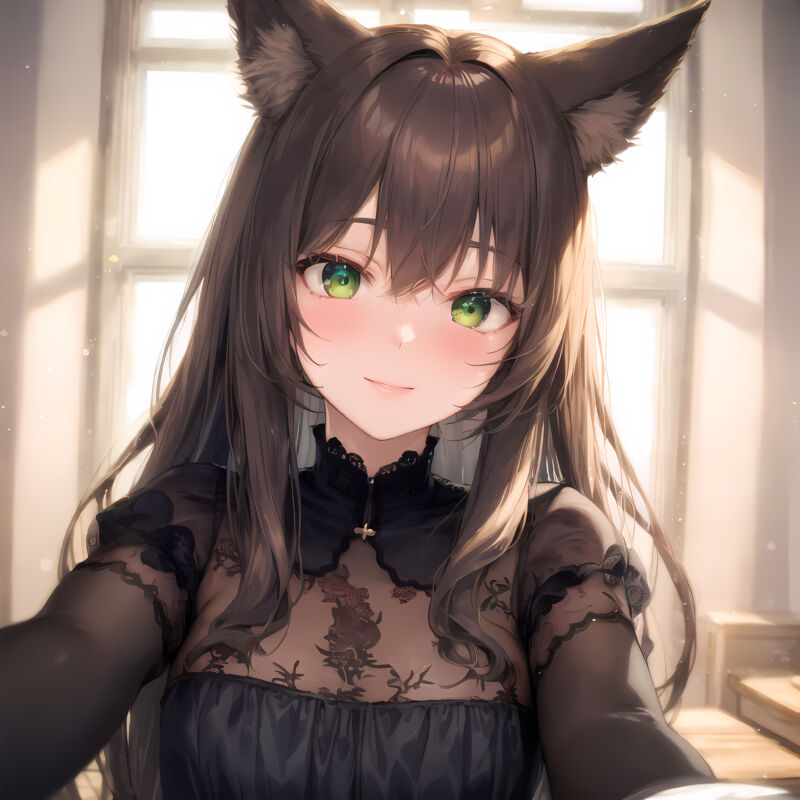 BEFORE YOU GO...
Thanks for reading my article!
If you enjoyed it, please consider supporting me on Patreon. As a Patron, you'll gain access to exclusive perks like stunning AI artworks that are not shared anywhere else, personalized AI-generated art pieces, and the ability to shape the future of this blog by suggesting topics you'd like me to cover.
Your support means everything to me and enables me to keep creating content that I'm passionate about. ✨

Also, you're welcome to join our 9 Tailed Kitsune Anime Discord community. We'd love to have you there! 🙌