Guest Post by Louis Toms (owner of Carolina Comic Geek, a Pinterest board which catalogs birthdays of anime, cartoon, comic, and manga characters).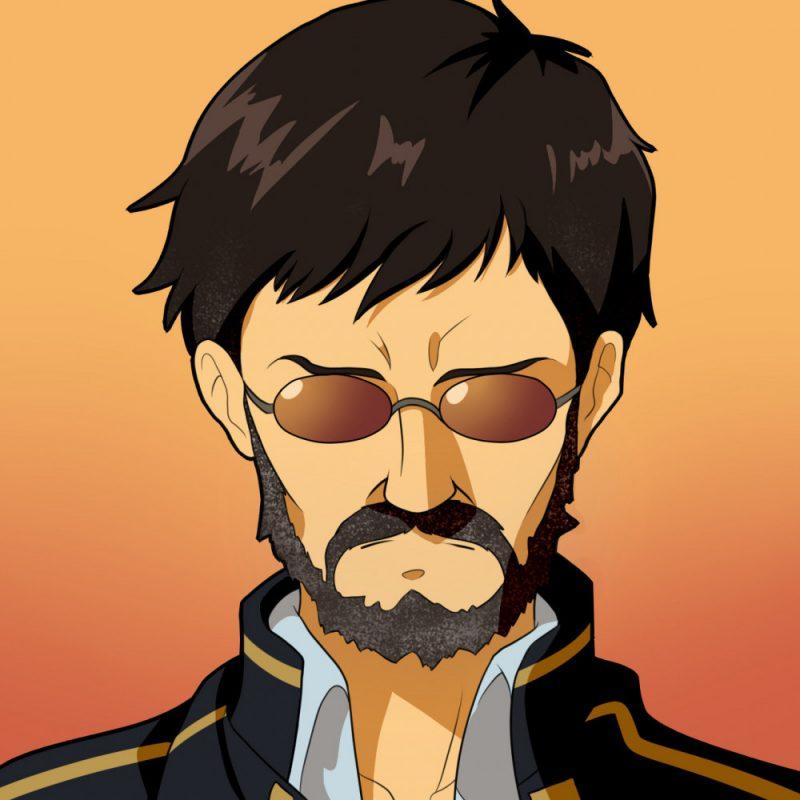 ---
So, you wanted more anime character birthdays. We heard you and set out to cast a wider net for July's post. This entry is the first of this month's two-part series cataloging the birthdays of your favorite anime characters.
With tens of thousands of anime, the medium is overflowing with great characters. This diverse expanse creates several difficulties in identifying a handful of exceptional entries. Hours of thoughtful introspection and research went into this process to get a good list of anime figures. The result is a favorites list that provides equal representation across multiple genres who, according to their creators, have a July birthday.
Recommended: Top 11 Anime Characters with a June Birthday
As you review the post, please feel free to let me know if I overlooked your favorite anime or manga character. Leave a comment below and let me know your picks.
---
10. Mitsuba Sangu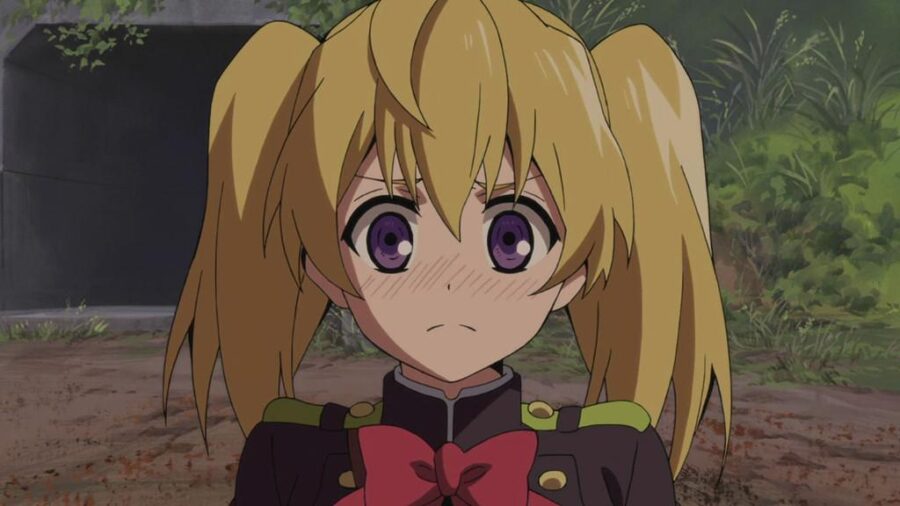 Birthday: 7 July 2004
First Anime Appearance: Owari no Seraph, Ep. 7 "Mitsuba's Squad" (2015)
One of the series deuterogamist, Mitsuba "Mitsu" Sangū is the younger sister of Aoi Sangū and a second lieutenant in the Japanese Imperial Demon Army. She enlisted at age thirteen and became the fifth member of the Moon Demon Company. Her fierce combat abilities aided by wielding the Tenjiryū cursed gear make Mitsu a formidable vampire slayer.
Her desire is not to bring shame to the Sangū House by becoming a disciplined soldier. This personal philosophy sometimes conflicts with Mitsuba's rash nature. While combating the Four Horseman of John, she broke ranks and attacked the behemoth in an effort to save a squad member's life. Her actions resulted in the haunting loss of the squad leader.
Mitsuba "Mitsu" Sangū is relentless in combat, which places her endanger of being overwhelmed by vampires. We can see this tenacity as a trait astrologers associate with the zodiac sign Cancer. Her unyielding qualities make Mitsu one of the fandom's favorite anime characters for July.
---
9. Akira Hayama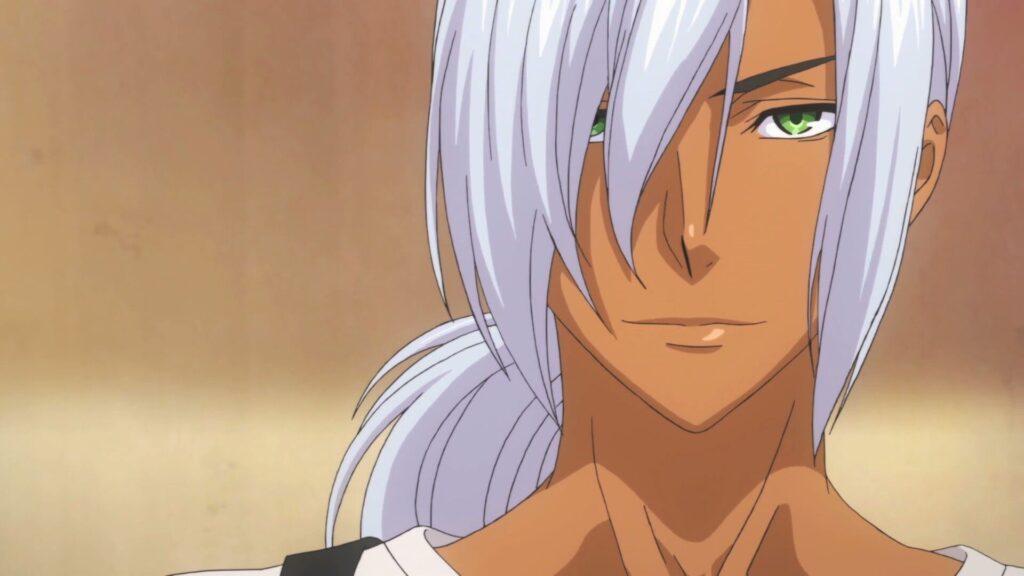 Birthday: July 7
First Anime Appearance: Food Wars!:Shokugeki no Soma, Ep. 19 "The Chosen Ones" (2015)
A 92nd Tōtsuki Generation student, Akira Hayama grew up living in poverty without his parents. He struggled to survive by scavenging for food from whatever the neighbors discarded. His life would turn around upon meeting a young lady who was purchasing spices at the local market. Akira's strong sense of smell identified that the merchant was selling bad herbs. Impressed by this skill, Jun Shiomi would adopt the young lad and lay the foundation for him to become a culinary master.
Known as the "Authority of Spices," Jun trained Akira's senses to improve his cooking skills. Her coaching would result in him winning the 43rd Annual Tōtsuki Autumn Election. Akira's talents lead him to become the Elite Ten Council's 4th seat following the Central Régiment de Cuisine arc.
Akira Hayama's character arc is one of resilience and loyalty. This is especially true when it comes to his need for care for Jun Shiomi. Within the manga's epilogue, their relationship evolves from student/teacher to equals as husband and wife. Akira's personal story and placement on our list provide proof that fans love a well-thought-out character.
---
8. Nanao Ise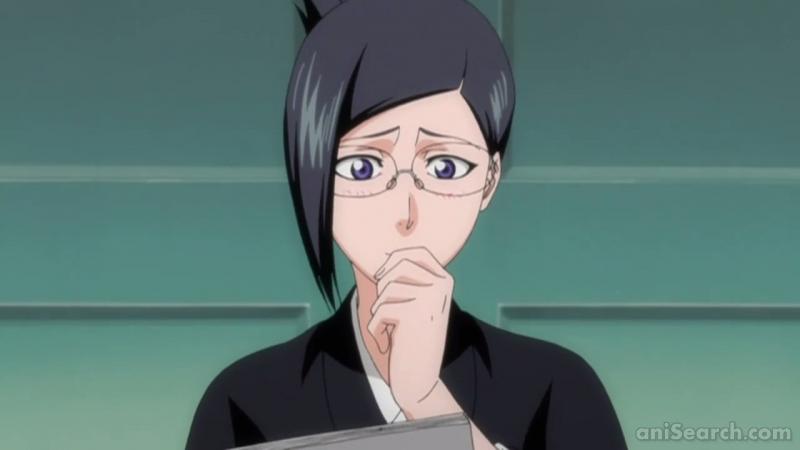 Birthday: July 7
First Anime Appearance: Bleach, Ep. 35 "Aizen Assassinated! The Darkness which Approaches" (2007)
A Shinigami and head of the Ise Clan, Nanao Ise is a lieutenant in the First Division of the Gotei 13. She is the Division's administrator and serves under her uncle, Captain Shunsui Kyōraku. Shinigami or Soul Reapers guide souls from the World of the Living through the afterlife.
A master administrative logistician, Nanao is quick to scold her uncle for his laid-back nature and playful antics. Pushed to the brink by annoying behavior, she removes her glasses and emits a frightening aura that guarantees the individual becomes a blathering idiot. Her fierce gaze has even caused the heartless, Captain Mayuri Kurotsuchi to fold.
Nanao Ise's skills with the sword are lacking below those of the First Division and Seireitei. This skill deficit does not impede her unwavering loyalty and fighting for what is right. Overall, Nanao's personality and abilities resonate with fans as they include her in our favorites list for July.
---
7. Escanor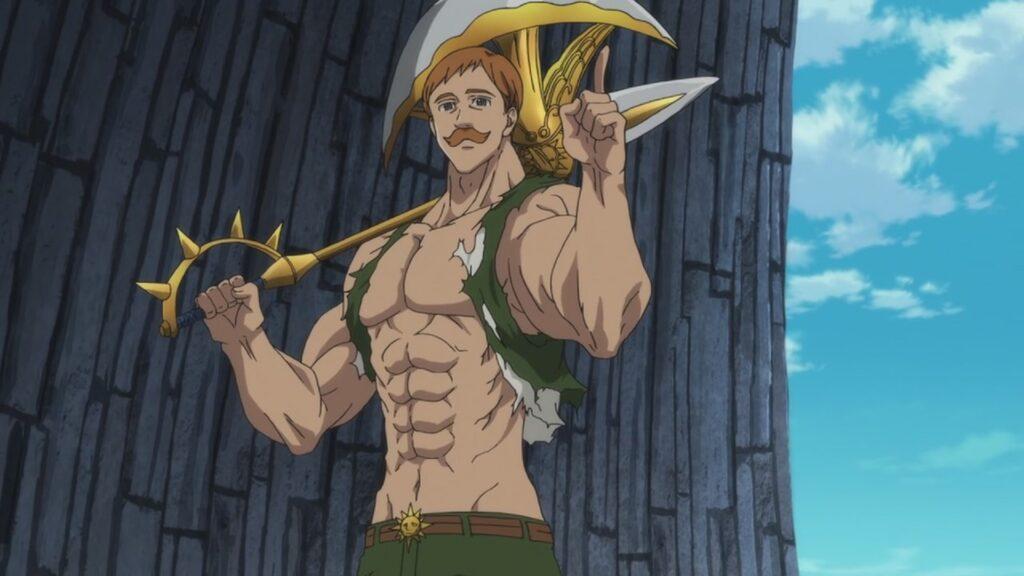 Birthday: July 1
First Anime Appearance: Nanatsu no Taizai, Ep. 4 "Signs of a Holy War" (2016)
The Lion's Sin of Pride of the Seven Deadly Sins, Escanor is a powerful warrior known as "The Strongest Holy Knight." His OP abilities come from an inherent power called Sunshine that gives him the gift to call upon the Divine Axe Rhitta. A daytime skill, Escanor's power wanes as the day transitions into night.
His hulking body and boastful personality transform at nighttime into a meekly middle-aged man. Escanor prefers the humble persona to that of his light of day "super Saiyan" identity. His agreeable nature suits him nicely as a bartender at both the My Sweet Gluttony and Boar Hat taverns.
In Arthurian legend, Escanor le Grand provides the inspiration for the anime's Escanor. The folklore explains how a giant and witch raised Escanor and how he drew strength from the sun. Although grounded in a classical fable, Escanor is a metaphorical representation of one's id and ego struggle. The ability to reflect upon ourselves is what makes our seventh entry a great anime character.
---
6. Yuuta Togashi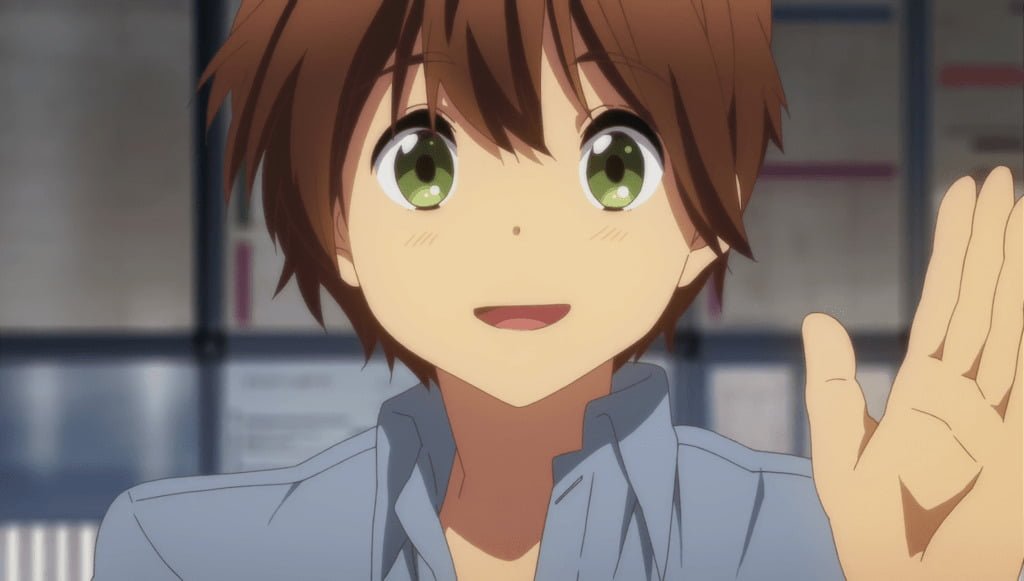 Birthday: July 7
First Anime Appearance: Chūnibyō Demo Koi ga Shitai!, Ep. 1 "Chance Encounter with… the Wicked Eye" (2012)
Yuuta Togashi is a freshman class representative at Icho Private High School with a guarded secret. As the middle school Dark Flame Master, his chūnibyō behavior was on display for all to experience. He spent the 8th grade disposing of imaginary evil forces through the power of dark flame magic. Yuuta's responsible high school façade comes crashing down upon meeting Rikka Takanashi.
In spite of her chūnibyō antics, Yuuta develops romantic feelings towards Rikka. He comes to humble himself for the benefit of her and their relationship. Yuuta no longer measures himself and his friends against society's expectations. This is evident when he declares that Rikka should mature at her own pace when questioned by her sister about their relationship.
Chūnibyō Demo Koi ga Shitai! is a story about maturity, love, and acceptance. Yuuta Togashi comes to learn these lessons through his relationship with Rikka Takanashi. His devotional journey to be with the one he loves is what makes Yuuta a great romantic comedy protagonist.
---
5. Shizuka Hanekura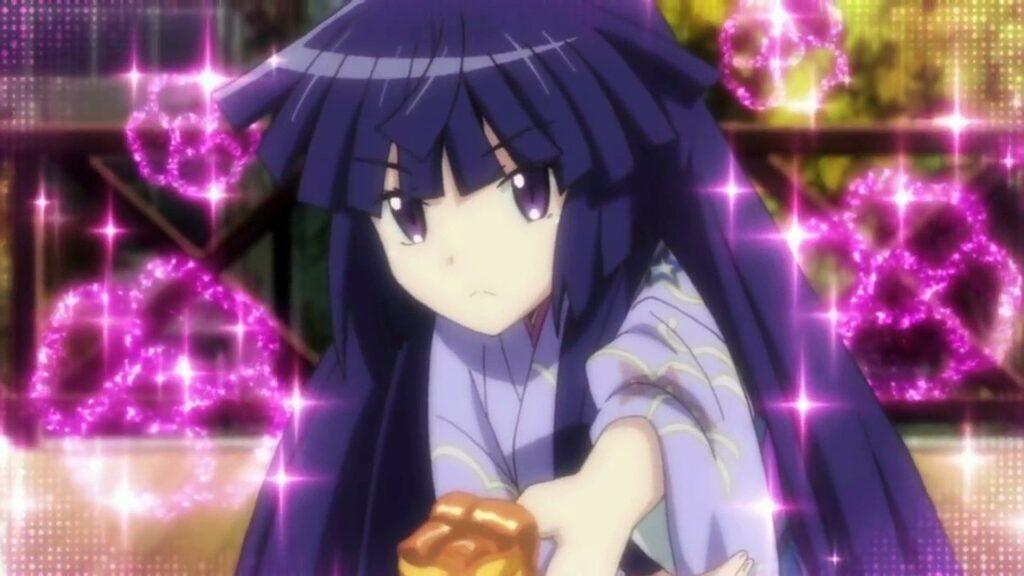 Birthday: July 7
First Anime Appearance: Log Horizon, Ep. 1 "The Apocalypse" (2013)
Shizuka Hanekura is a cute, petite college student who attends Yamazaki Gakuen University. Shaking off the real-world veneer, she adopted a tall male assassin avatar in the online world of Elder Tale. A founding member of the Log Horizon guild, Shizuka navigates the Elder Tale universe as Akatsuki.
Things go pair-shaped when the Catastrophe traps everyone in the game. Unhappy with her male avatar, Akatsuki seeks out Shiroe for a rate Full Appearance Reset Potion. Her new female form combines the skills of a skilled assassin with that of Shizuka's physical attributes. Akatsuki has demonstrated herself to be a worthy warrior and spy during the guilds raiding parties.
Within the Log Horizon universe, Shizuka Hanekura has a loyal following. The result is that Akatsuki is the only series character with an official figurine. She may not be July's top vote-getter but anime fans definitely feel something for Shizuka Hanekura.
---
4. Kaori Miyazono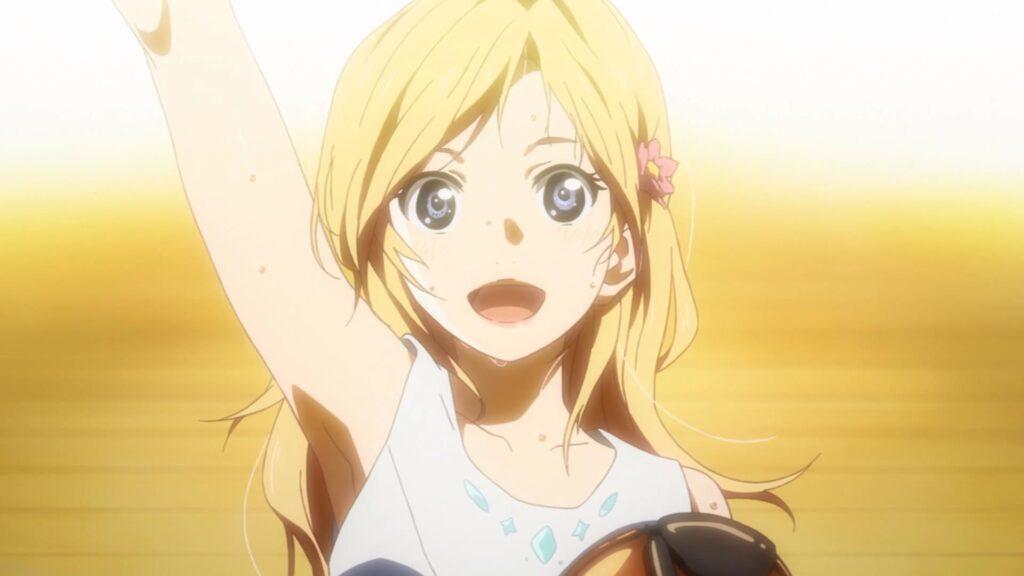 Birthday: July 4
First Anime Appearance: Shigatsu wa Kimi no Uso, Ep. 1 "Monotone/Colorful" (2014)
A gifted violinist, Kaori Miyazono is the high school daughter of Ryouko and Yoshiyuki Miyazono. Her love for the violin came after hearing Kousei Arima play the piano. A technically sloppy violinist, she is a remarkable instrumentalist whose free spirit fuels her playing style.
She is an independent, strong-willed girl who is quick to anger. Her personality may be the product of a prolonged illness requiring extended hospital stays. The one exception being her relationship with Kousei. Kaori displays both kindness and empathy towards him as she comes to understand why he hesitates in playing the piano.
Shigatsu wa Kimi no Uso is a beautiful anime with relatable protagonists. Kaori Miyazono is passionate in life and music. This sentiment resonates in her approach to music and friends. Her ability to be true to herself is what makes our fourth entry a fan favorite.
---
3. Morgiana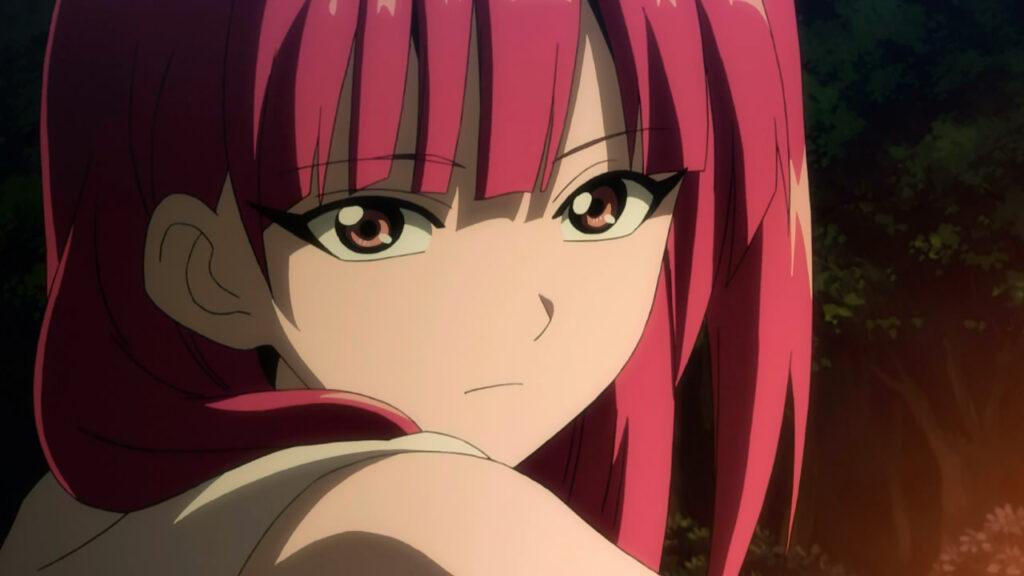 Morgiana is this anime series tritagonist alongside Aladdin and Alibaba Saluja. A pureblood Fanalis, slavers kidnapped the young girl from her parents and sold her to the Jimel household. The powerful girl suffered both mentally and physically while she was a slave. Aladdin and Alibaba will set in motion the events leading to Morgiana's freedom.
Morgiana becomes a member of Alibaba's household upon freedom from captivity. She fights oppression using the ability of two Household Vessels. The Flame Wings of Iron Chains vessel takes the form of a neckless and is the more powerful of the two weapons. The vessels unleash the power of Alibaba's Djinn, Amon.
Her character draws inspiration from Marjān, a cunning slave girl from the tale of Ali Baba and the Forty Thieves. The literary hero becomes a faithful traveling companion to Ali Baba, which leads to Marjān saving his life. Morgiana's dynamic narrative has given her character longevity in the eyes of both literature and anime fans.
---
2. Shunsui Sakuranosuke Jirō Kyōraku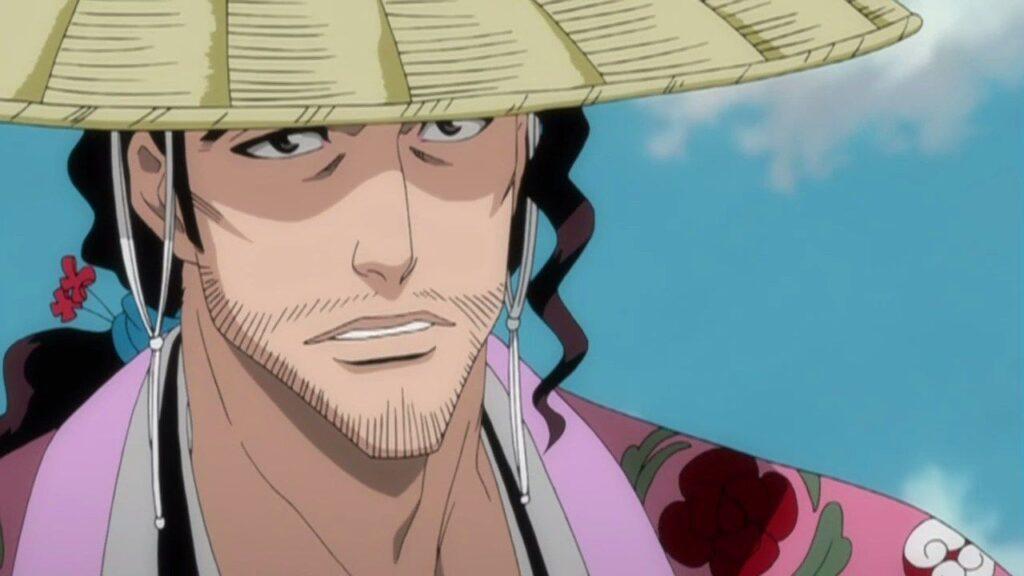 Birthday: July 11
First Anime Appearance: Bleach, Ep. 13 "Assemble! The Gotei 13" (2005)
Captain-Commander of the Gotei 13, Shunsui Sakuranosuke Jirō Kyōraku is one of the chilliest leaders within the Soul Society. He prefers to take his time by thinking through a problem before charging headlong into battle. This personality trait sometimes comes into conflict with the more prone-to-action commanders of the Gotei 13.
A flamboyant commander, he loves chasing women and taking naps. His childish behavior masks the reality that Shunsui is a high-ranking noble of the Kyōraku family. He wields Zanpakutō that exists as two separate blades in both its sealed and Shikai states.
Shunsui Kyōraku is a loveable and dynamic character within the Bleach universe. A charming temperament, he embraces many of the tropes one comes to expect from the media's depiction of a warrior-poet. This is why, sixteen years following his anime debut, Shunsui Sakuranosuke Jirō Kyōrakucontinues to be a fan favorite.
---
1. "Cat Burglar" Nami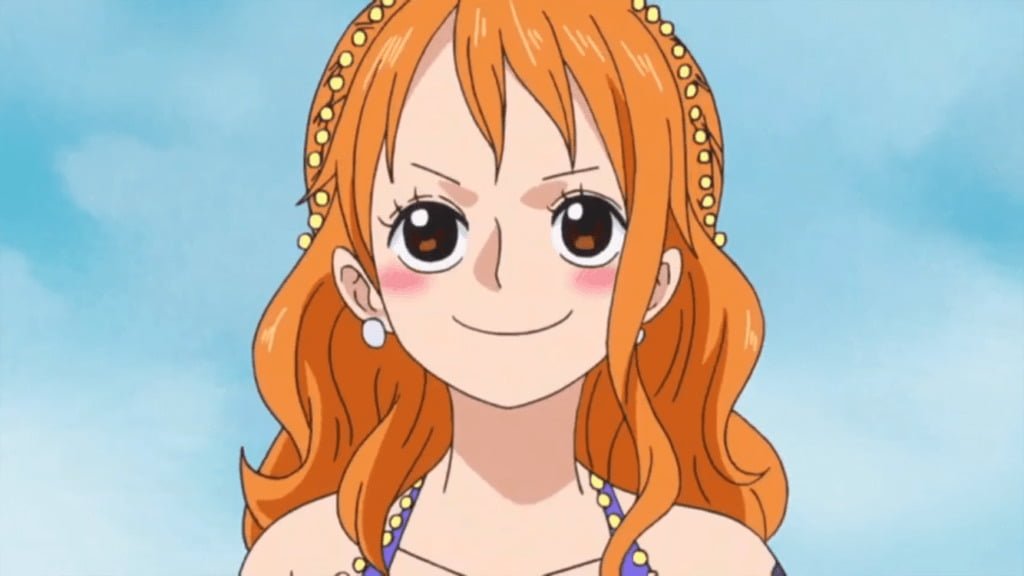 Birthday: July 3
First Anime Appearance: One Piece, Ep. 1 "I'm Luffy! The Man Who Will Become the Pirate King" (1999)
Nami is a smart and highly skilled cartographer who desires to map the world within the One Piece universe. An angsty young girl, she grew up in Cocoyasi Village alongside her adoptive sister and foster mother. Nami's mischievous nature would lead her to become a skilled thief, resulting in the government referring to her as the "Cat Burglar."
She would leave home to enlist as a crewmember with the Arlong Pirates. When Arlong ransoms her village, Nami enters into a scheme to steal from the Straw Hat Pirates. The "Cat Burglar" would become the Straw Hat Pirates' navigator following their defeat of Arlong. Her fighting style employs the Clima-Tact to manipulate the surrounding weather to destroy opponents.
Nami is the most popular female character in the One Piece universe. This fact is not lost on the manga's creator, whose wife cosplayed Nami at the Jump Festa in 2002. The "Cat Burglar" Nami's blend of good looks, intelligence, and playful nature make her our top pick for the first half of July.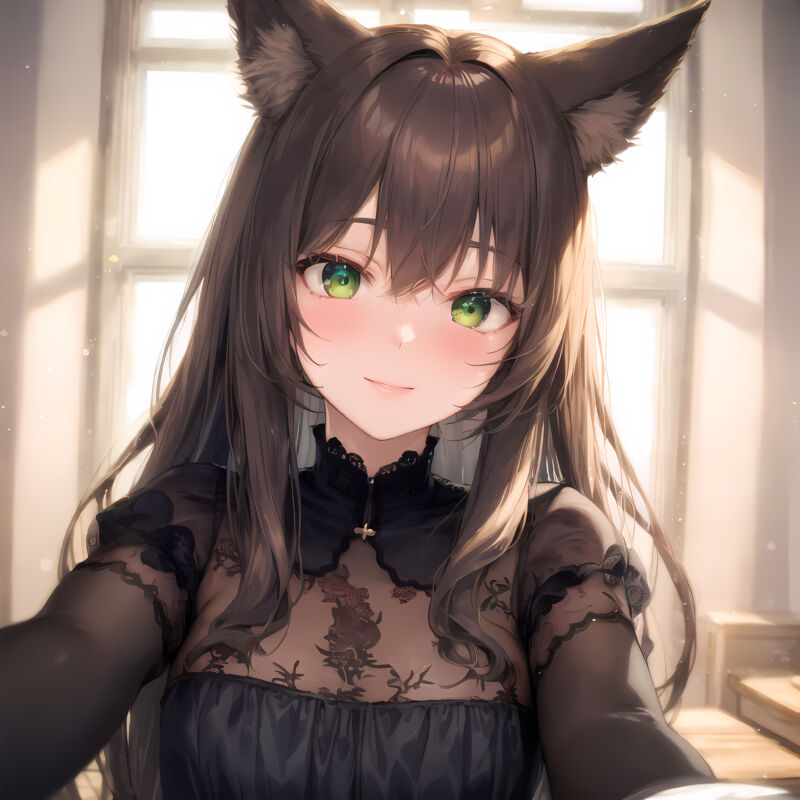 BEFORE YOU GO...
Thanks for reading my article!
If you enjoyed it, please consider supporting me on Patreon. As a Patron, you'll gain access to exclusive perks like stunning AI artworks that are not shared anywhere else, personalized AI-generated art pieces, and the ability to shape the future of this blog by suggesting topics you'd like me to cover.
Your support means everything to me and enables me to keep creating content that I'm passionate about. ✨

Also, you're welcome to join our 9 Tailed Kitsune Anime Discord community. We'd love to have you there! 🙌