Cue! is an anime television series adaptation by Yumeta Company and Graphinica that premiered in January 2022.
Based on a Japanese mobile game, the series follows a huge group of rookie voice actresses who are trying to make it big in the seiyuu industry.
And when I say a huge group, I really mean it. There are 16 different voice actresses! The show itself is something between a somewhat realistic look at the voice acting industry and cute girls doing voice acting. It is a relaxing and comforting anime to watch with a simple plot that's easy to follow.
Here are 10 great anime shows similar to Cue!
---
10. Love Get Chu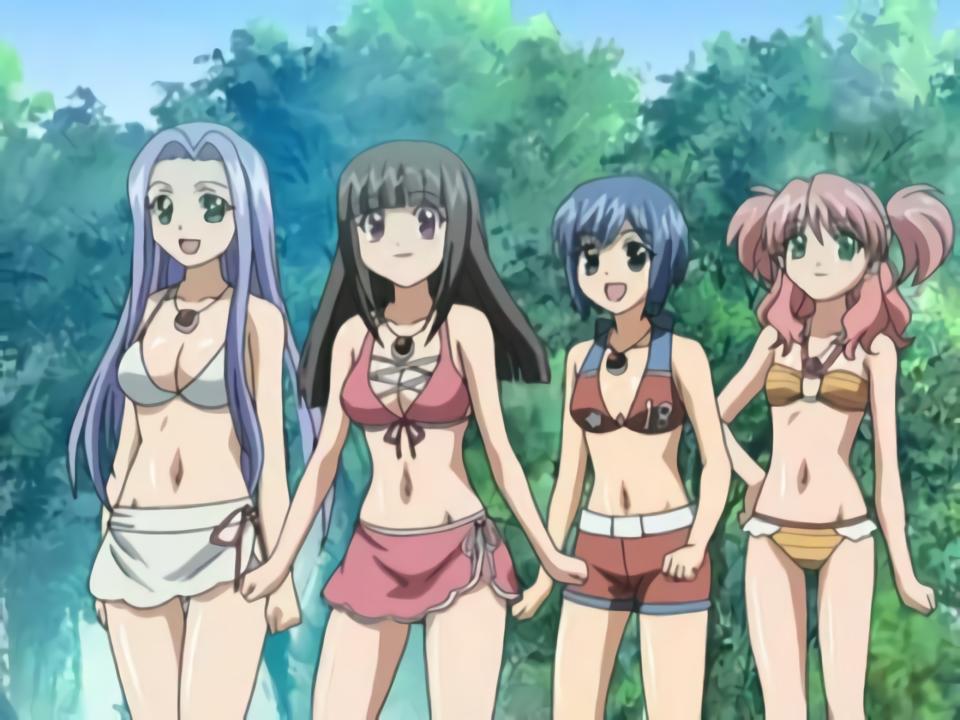 In Love Get Chu, five aspiring seiyuu girls enroll at a training school to fulfill their common goal of becoming voice actresses.
Both of these shows follow beginner seiyuu girls on their journey to becoming true professionals.
---
9. New Game!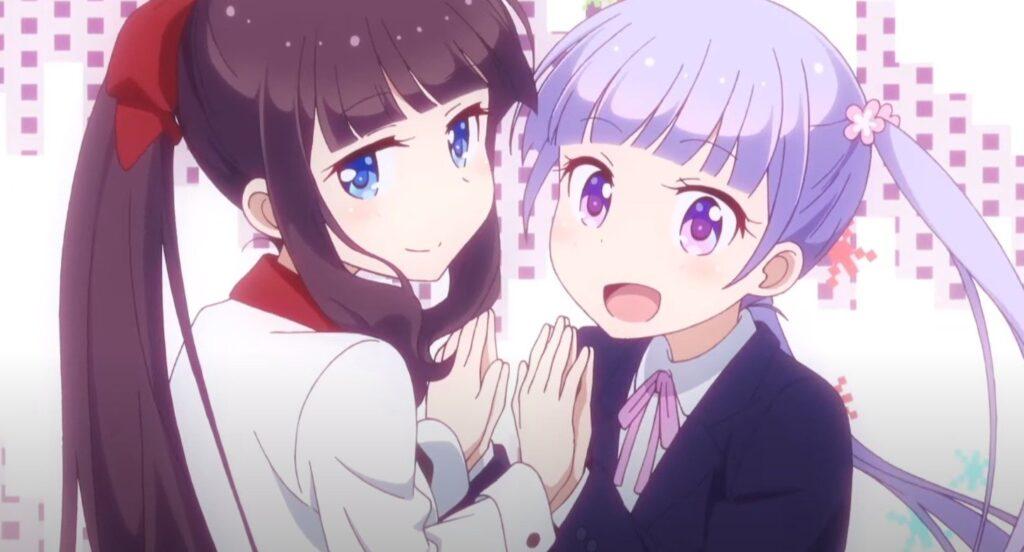 After graduating high school, Suzukaze Aoba joins Eagle Jump, the game company that developed Fairies Story, the game she obsessed over as a kid.
On her first day as a working member of society, Aoba heads to work swaying in a packed, morning rush hour train. She manages to get to the office building all right but hesitates, wondering if it was really okay for her to take that last step and go inside. That's when a senior member of staff, Toyama Rin, shows up at work and safely leads Aoba inside the offices of Eagle Jump.
(Source: Crunchyroll)
Both anime series provide insights into the otaku industry and feature a bunch of kawaii girls.
---
8. Sound! Euphonium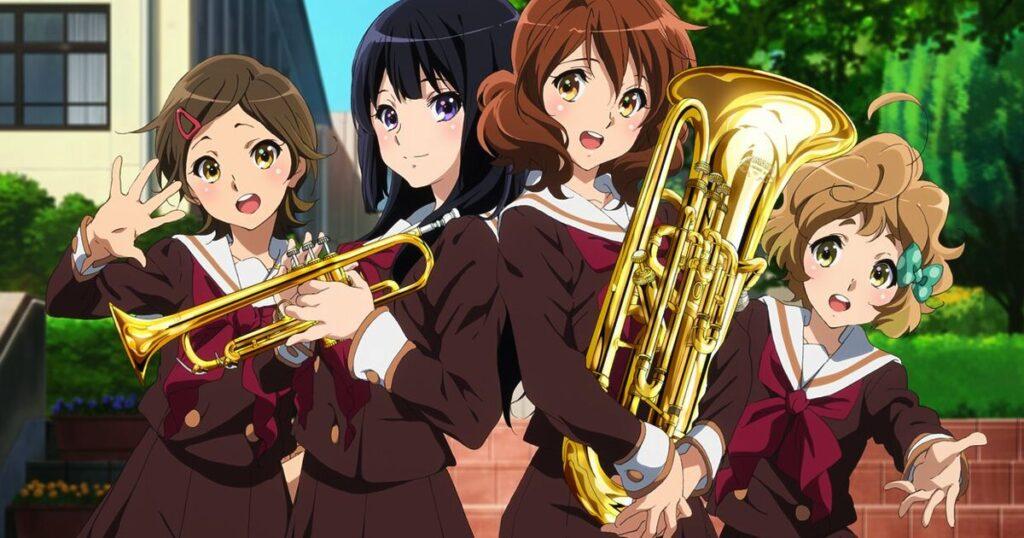 Sound! Euphonium follows the Kitauji High School Concert Band and their journey as they grow both as musicians and as people in their efforts to truly accomplish what they before just claimed as a pipe dream: earning gold at the Nationals!
Cue! and Sound! Euphonium are both about girls pursuing the same goal and working hard to achieve their dreams.
---
7. Keep Your Hands Off Eizouken!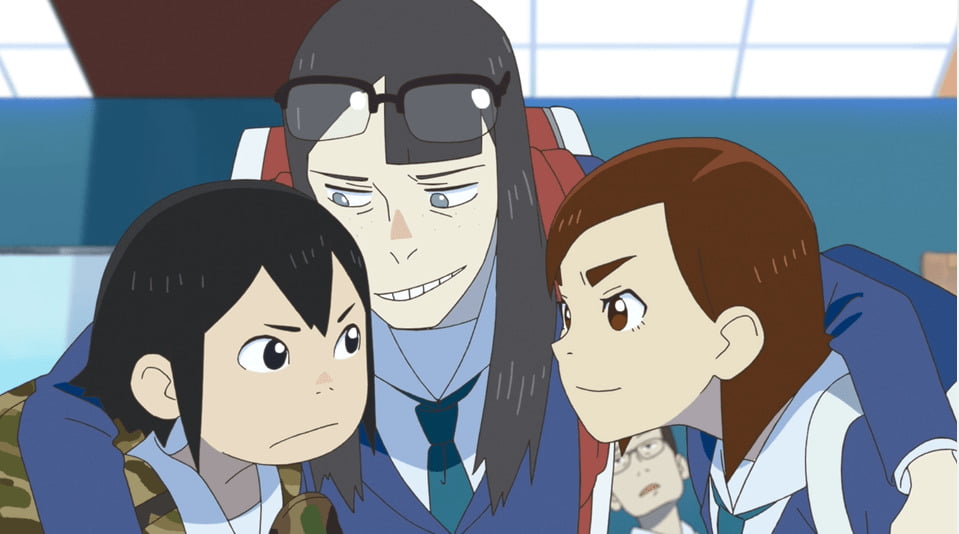 The series follows three girls' inspiring adventures as they form a club dedicated to the production of high-quality animation. While each girl is different, they are united under the passion of making anime, a dream they hope to share with others.
Both anime focus on young girls who are passionate about the anime industry. They work hard to make their dreams happen in both cases.
---
6. Bakuman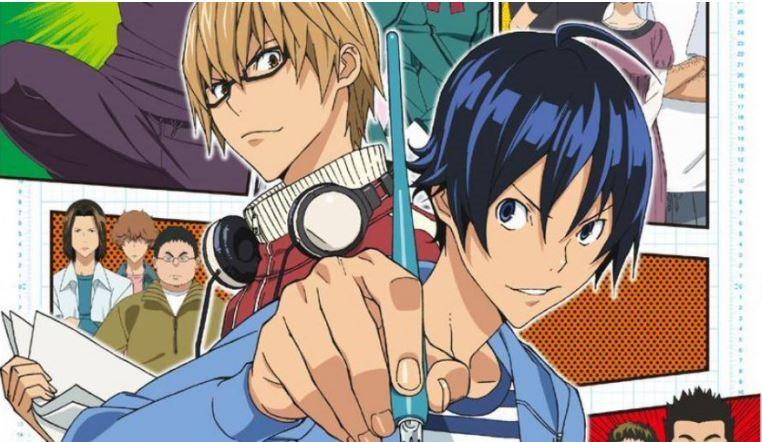 Bakuman is an anime about two high school boys who aspire to become mangakas.
It's similar to Cue in the portrayal of how it really works in these competitive industries (one is about seiyuu and the other is about creating manga).
---
5. The iDOLM@STER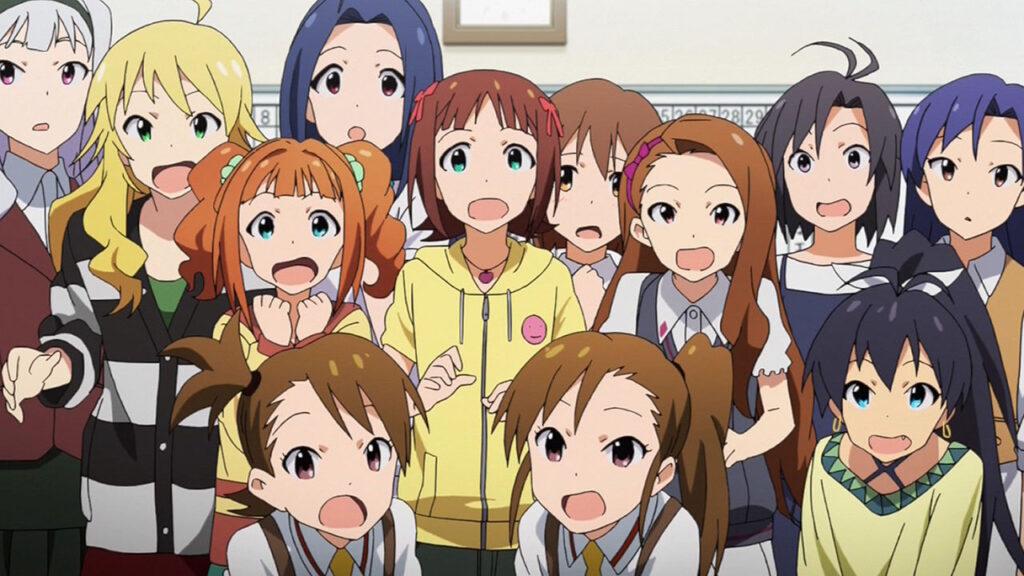 Just as Cue introduces viewers to the world of seiyuu, IM@S is a story about the lives of professional idols and their tales as they reach for stardom.
---
4. Action Heroine Cheer Fruits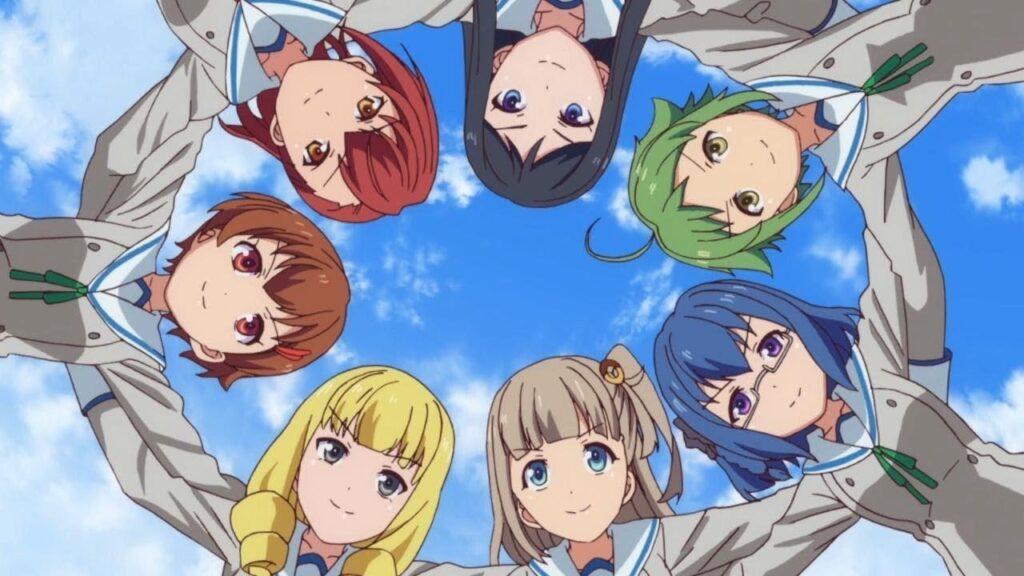 A group of girls becomes their hometown's local action heroines in order to boost its popularity.
Both being idol anime shows but with less singing, the two are cut from the same cloth. One is about a performance group while the other is about voice acting. They have it all: cute girls cute doing stuff theme, traditional idol tropes, references to other series, and also scenes where they poke fun at their respective industries.
---
3. Girlish Number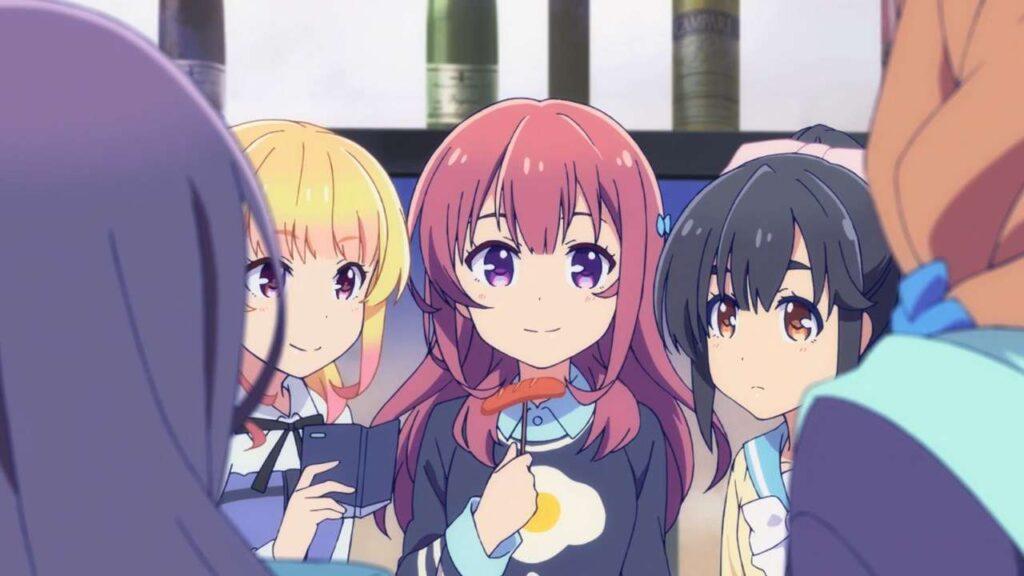 Both of these lovely anime teach you about the anime industry. Specifically, voice acting by cute girls.
The story revolves around Chitose Karasuma, a voice actress who has been working in the anime industry for a year. Although she believes she is talented, she thinks the anime industry is rotten as she has only been voicing minor characters. One day, an opportunity arises for her to voice the main role in an upcoming anime adaptation of a light novel as an idol voice actress with four other girls.
(Source: Wikipedia)
---
2. Seiyu's Life!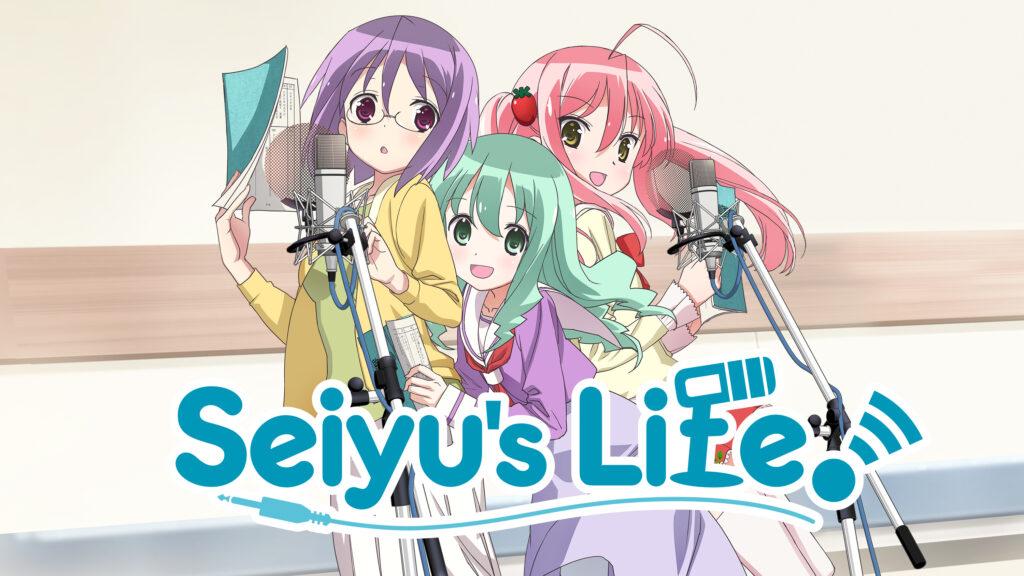 The show provides insight into the voice acting industry through the eyes of three rookie voice actresses.
Cue! and Seiyu's Life revolve around girls who want to succeed in the seiyuu industry. Do you like voice acting? Are you interested in how it works? Then give it a go.
---
1. Shirobako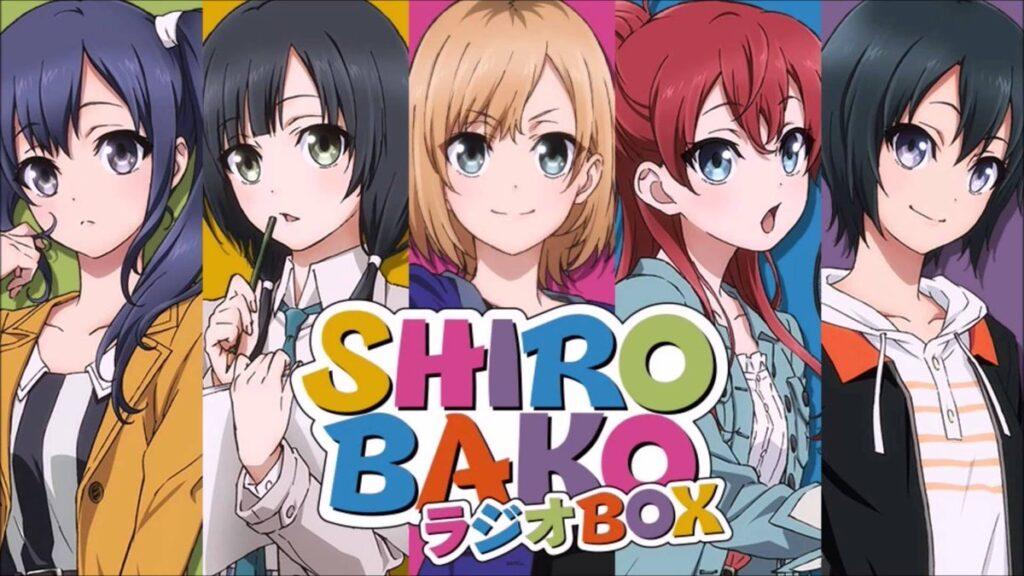 Five best friends share a common love for anime and vow to pursue careers in the anime industry, aiming to one day work together and create their own mainstream show.
While Cue is focused primarily on voice acting, Shirobako is about the creation of anime including all its components.
Both are good at portraying the challenges people face when they are rookies in a competitive industry.