Hey there, anime fans! Are you a December baby? If so, then this feature is for you! Today, we're taking a look at some of the most beloved anime characters that were born in the month of December. From fierce warriors to cunning strategists, these characters have left a lasting impression on fans with their unique personalities and abilities.
By now, you must you know that most anime and manga characters have birthdays. This may seem a bit preposterous but the reality is that a majority of our favorite characters have canonized birthdays. You do not have to take my word for it. A quick internet search can often provide a treasure trove of personal information about your top fictional characters. These carefully crafted details demonstrate a passion that the creator has to develop relatable dramatis personae.
Although not a hard and fast rule, the writer attributes characteristics of the zodiac birth sign to the character's personality or worldview. Feel free to judge for yourself as we explore anime characters born under December's Sagittarius and Capricorn signs.
This list is all about my choices for the top anime characters born in December. After perusing several online sites to compile rankings and birthdays, I have come up with this list of ten-ish characters who I believe are the top in anime (both male and female) born in December. As you read this article, I would like to know if I overlooked your favorite anime or manga character born in December. Leave a comment below and let me know your picks! 🙂
---
12. & 11. Mitsuha Miyamazu and Taki Tachibana (Kimi no Na wa)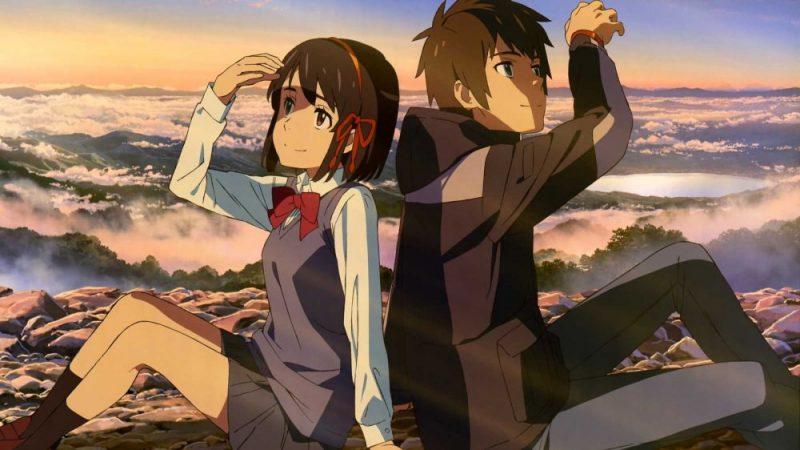 The first entry for December features this list's only body-switching couple… Mitsuha Miyamazu and Taki Tachibana.
Mitsuha is a high school girl from a rural community in the Gifu Prefecture. One day, she wishes to experience life as a high school boy from Tokyo… poof Freaky Friday.
As the transformation is temporary, Taki and Miyamazu must leave clues to one another about their experiences, which helps them both to mature as characters. These exchanges ultimately lead to the two falling in love with one another even though they never formally meet until the very end of the story.
If you are romantic or just appreciate great characters, Mitsuha and Taki are the couple for you.
---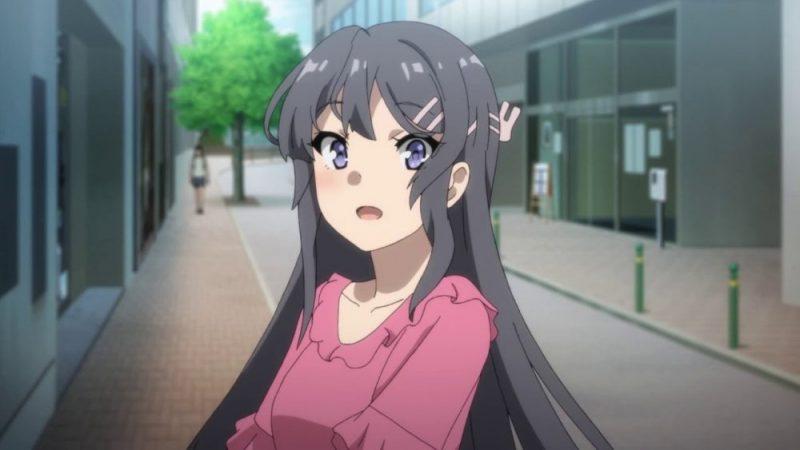 Mai Sakurajima is the protagonist of Seishun Buta Yarou wa Bunny Girl Sempai no Yune wo Minai. She is a notable actor and model attending Minegahara High School.
Mai is sensitive, intelligent, polite, and levelheaded. Due to circumstances, her classmates do not acknowledge Mai's presence – as if she were invisible. Appreciating her anonymity, Mai wears a bunny costume in the school's library but this time someone notices.
This chance encounter leads Mai on a journey of personal growth and discovery. Mai Sakurajima approach to life and relationships wholeheartedly embraces the characteristics one associates with Sagittarii.
---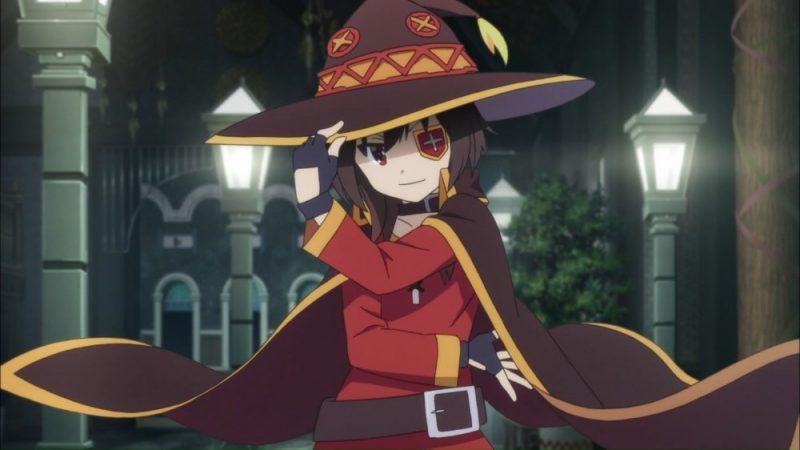 Megumin, an archwizard of the Crimson Demon Clan, is an adventuring companion of Kazuma Sato. She is a Chūnibyō with an eccentric personality and a flair for theatrics.
Saved by an elder magician, Megumin has chosen to buff all her status in explosion magic – makes sense, as fire is the element of Sagittarius. The downside is that she can only use this power once before fainting from exhaustion.
Megumin is both the bratty younger sibling and the heart of Kazuma's adventure troupe. I think this is why she is one of my favorite anime characters. 
Fun fact… Megumin is the Japanese nickname given to girls named "Megumi," which means blessing.
---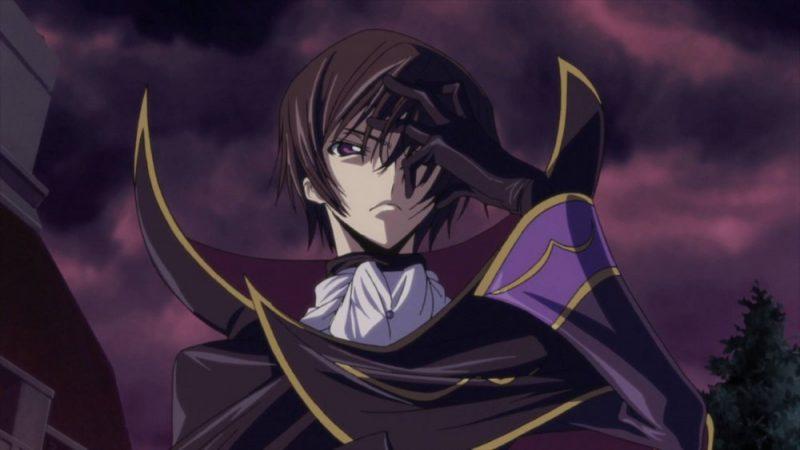 Birthday: a.t.b. December 5, 1999
When filtered through the lens of December birthdays, Lelouch vi Britannia is Anime Planet's current fan favorite. Code Geass' protagonist, Lelouch vi Britannia is the Eleventh Prince of the Holy Britannian Empire. Exiled by his father to Japan, he comes to learn the reasons behind his mother's death. This truth serves to harden his displeasure for the suffering imposed by royal families upon people's lives and becomes the catalyst for him to become a revolutionary.
Lelouch vi Britannia's pursuit of righting wrongs and seeking equality leads him down the path to becoming the very thing he detests. With the depth of character development, it is easy to understand why anime fans ranked Lelouch vi Britannia number one for three straight years.
---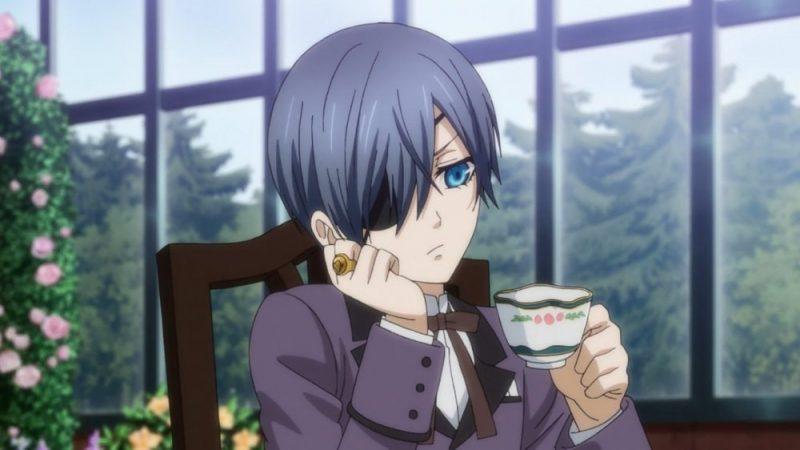 Birthday: December 14, 1875
At age 13, Ciel Phantomhive demonstrated himself as the shrewd protagonist within the Black Butler anime series. As a younger lad, his family's killers sold Ciel and his twin brother to a religious cult. With the sacrifices of his brother, Ciel enters into a pact with a demon to inflict revenge. With his life in ruin, Ciel and his "black butler" work to restore the family's estate and fortune. Ciel establishes the Funtom Corporation to fulfill his childhood dream of opening a toy store. In the midst of his professional growth, he never loses sight of exacting revenge upon the people who harmed his family.
Anime fans will find that they can easily empathize with the Earl of Phantomhive's plight and his desire to set the world right by vanquishing the enemies of the family. 
---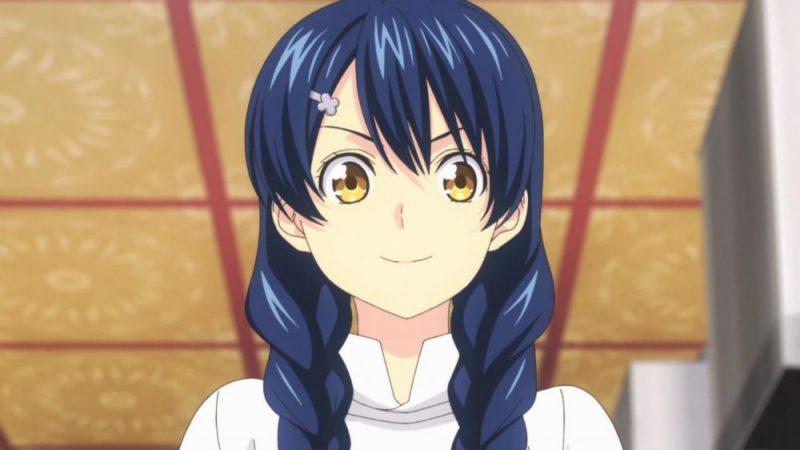 Hands down… Megumi Tadokora is December's waifu. An aspiring chef, Megumi attends the prestigious Tōtsuki Culinary Academy. In the early episodes of the anime, she comes across as a bit mousy and unsure of her abilities. These personal barriers soon give way to increased confidence but never at the expense of Megumi's core values to help others and be a good person.
Megumi Tadokora's character serves as the personification of hospitality within this food shōnen. It is not difficult to understand why some fans identify her as their fantasy wife. Too bad, she has her eyes on Sōma Yukihira… right Megumi Tadokora?
---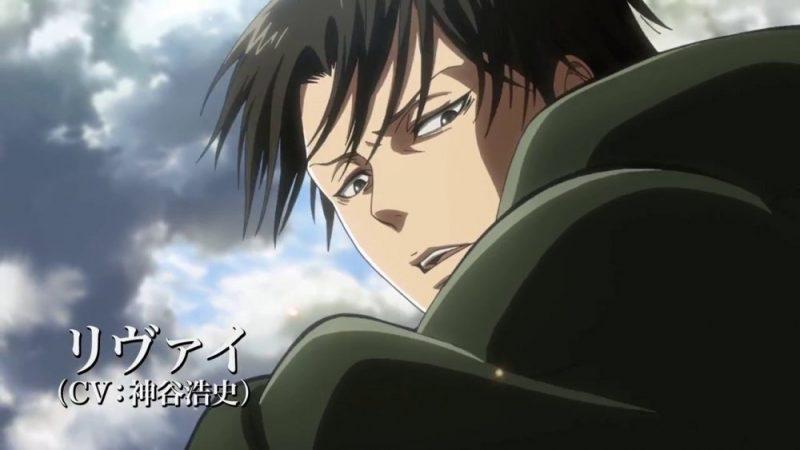 Our list would be remiss if we failed to include Shingeki no Kyojin's Levi Ackerman. The son of a prostitute and born into squalid settings, Levi grows up learning to be a brute on the mean streets. Under the tutelage of Erwin Smith, he finds meaning in protecting the weak and overcomes his troubling upbringing to become the captain of the Special Operations Squad.
As a Capricorn, Levi Ackerman is a master of self-control and has the ability to lead the way, make solid and realistic plans, and inspire subordinates to accomplish the mission. This may make him appear impersonal but his true desire is to protect all human life… even when those humans are titans. It is difficult not to appreciate Levi's life story and professional commitment.
---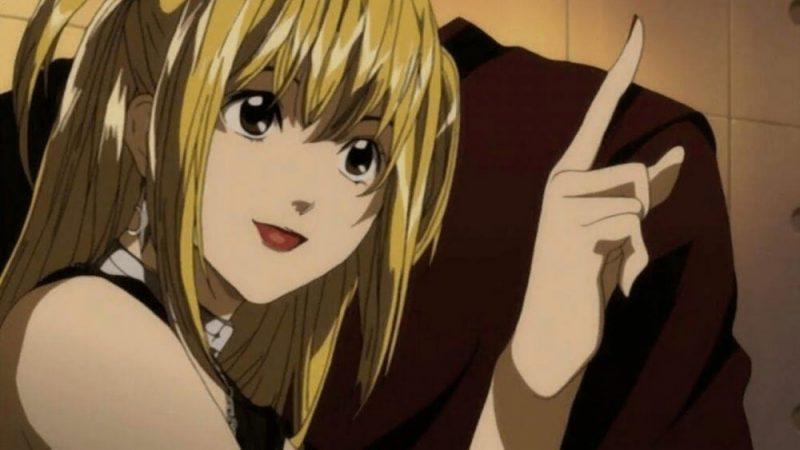 Birthday: December 25, 1984
Our next December birthday entry is someone I consider one of anime's best tragically flawed characters… Misa Amane. Known as Misa by her adoring fans, this young model finds herself infatuated with Light Yagami and his work with the Death Note.
Only caring for himself, Light emotionally manipulates Misa into becoming a criminal in order to distract L's investigation. This leads to Misa's capture and eventual torture by government officials' attempt to extract the truth behind the mysterious killings plaguing the nation. She is unwilling to imagine any world where Light is not there by her side.
Misa Amane currently sits within the top 100 for Anime Planet's favorite anime characters. 
---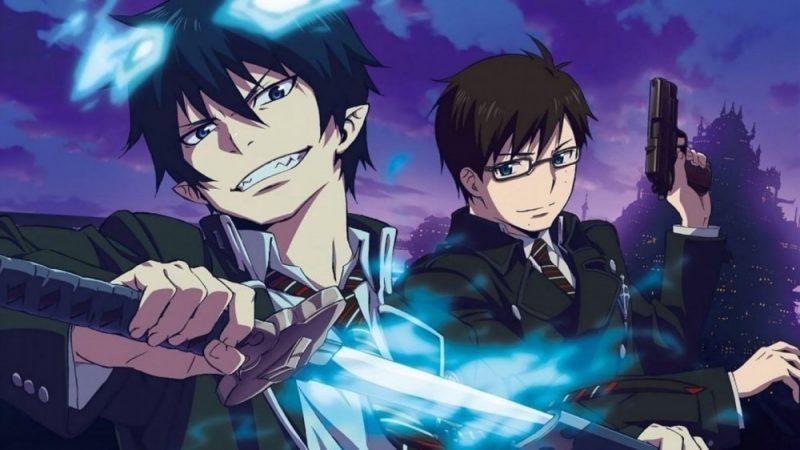 Birthday: December 27, 1995
Rin and Yukio Okumura are the twin brother protagonists of Ao No Exorcist. Sons of Satan, the brothers are on a mission to destroy their father. They both attend the Academy of the True Cross as students but Yukio's studious achievements have catapulted him to become an instructor of the exorcist class.
The role of exorcists is to dispatch demons and human-demon hybrids so the brothers must tread carefully or potentially face direr consequences. Demonstrating you cannot judge a book by its cover, Rin and Yukio earn the trust and acceptance of their peers in spite of the lineage of the two.
---
1. Hinata Hyuuga (Naruto)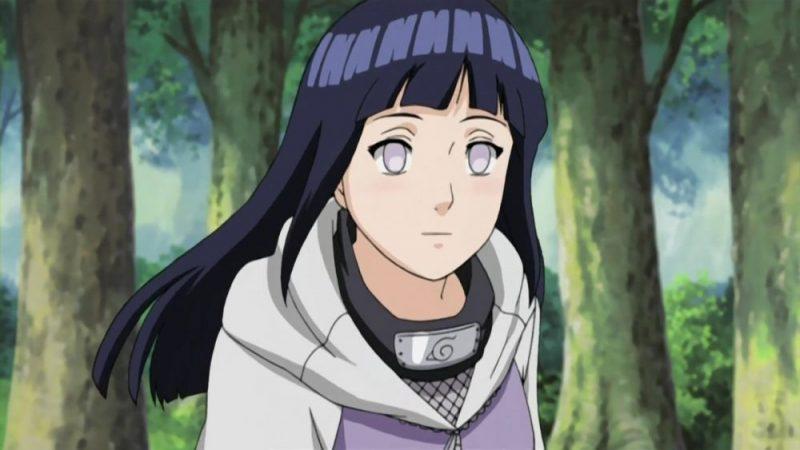 In this list of anime characters born in December, one of the most popular kunoichi, Hinata Hyuuga, wraps it up. Once the heir to the Hyuuga clan, Hinata's gentle personality causes her father to see the young girl as a weak leader, which causes him to disown her – harsh I know.
Rather than becoming an over-the-top shōnen trope, Hinata preserves her disposition to become a leader, ninja, and mother. For fans of the Naruto series, it is difficult not to fall in love with the "Byakugan Princess."