86 Eighty Six is a Japanese science fiction light novel series written by Asato Asato and illustrated by Shirabii. An anime TV adaptation premiered in April 2021. The anime has quickly become fairly popular in a short period of time thanks to its incredible cast of characters, beautiful animation, and touching moments. So, while we impatiently wait for the next season, I did my research to find more anime like 86.
The anime is about an ongoing war between two neighboring countries, the Giadian Empire and The Republic of San Magnolia. The Empire of Giad is a country with sophisticated technology. The Republic of San Magnolia has just started growing in terms of technology.
The Empire of Giad sends troupes of drones that are remotely controlled to wage war on The Republic. Although they initially lose, The Republic develops their own drones called Juggernauts to fight back. While on the surface the public believes the war is being fought between machines, in reality, the Juggernauts are being piloted by humans labeled as "86s".
Here are 7 anime similar to 86 ― Eighty-Six.
Disclaimer: This post contains affiliate links. If you use these links to buy something, I may earn a small commission, without any extra cost to you. As an Amazon Associate, I earn from qualifying purchases. Thank you!
---
7. Aldnoah.Zero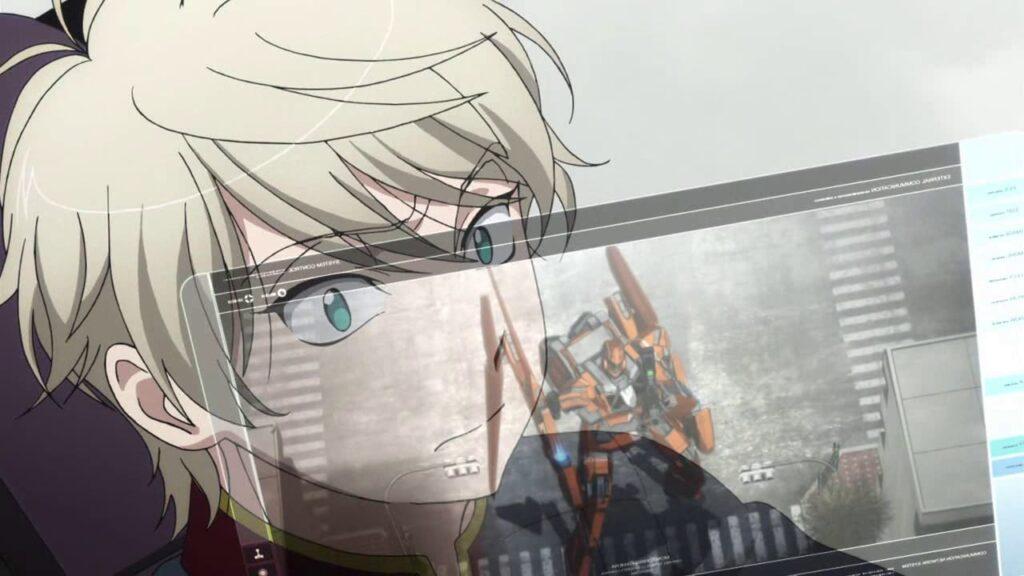 Buy/Watch on: Amazon
Genres: Action, Military, Sci-Fi, Mecha
Episodes: 12
Why it's similar
Like 86, this anime falls into mecha and military-based genres with similar main characters. The main themes of both anime are discrimination and war. They are also both produced by the same studio (A-1 Pictures ) and the music is composed by Sawano.
Synopsis
A group of individuals on Earth decide to fight against more technologically advanced Mars to settle the war once and for all.
---
6. WorldEnd: What do you do at the end of the world? Are you busy? Will you save us?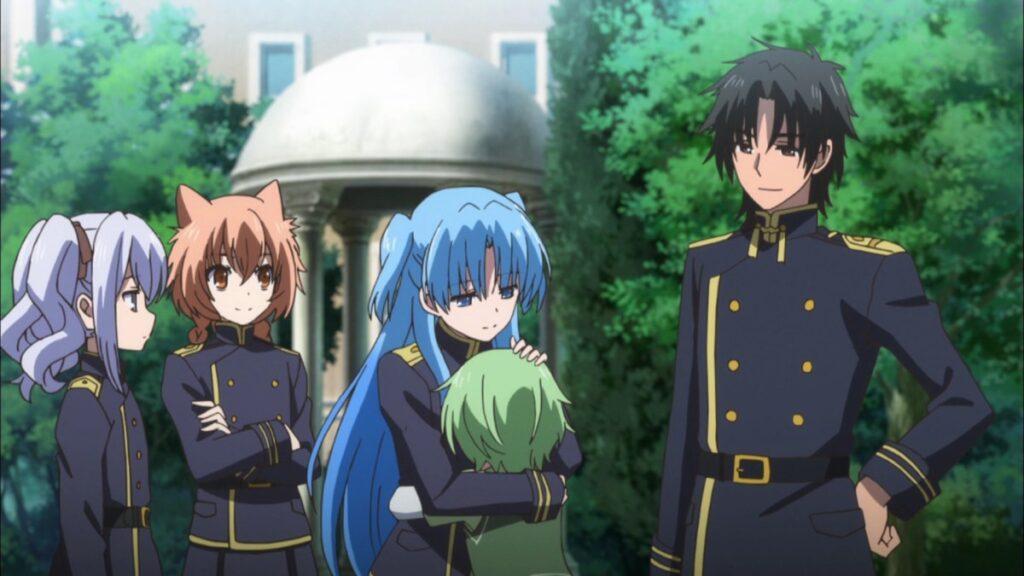 Buy/Watch on: Amazon
Genres: Sci-Fi, Drama, Romance, Fantasy
Episodes: 12
Why it's similar
Both are sci-fi & military-oriented anime with humans who are used as weapons. Apart from that, there is also a major character who is leading and taking care of the group.
Synopsis
Set 500 years after the extinction of the human race, the planet is now home to various other species. Together with the other surviving races, they live on the floating islands in the sky, living in fear of the Beasts below.
The last surviving member of the human race, Willem, works at a warehouse for secret weapons, which is a group of young Leprechauns who bear every resemblance to humans. Among them is Chtholly Nota Seniorious, who is more than willing to sacrifice herself if it means defeating the Beasts and ensuring peace.
Willem becomes something of a father to the young Leprechauns and works closely with Chtholly to support and protect them.
---
5. Psycho-Pass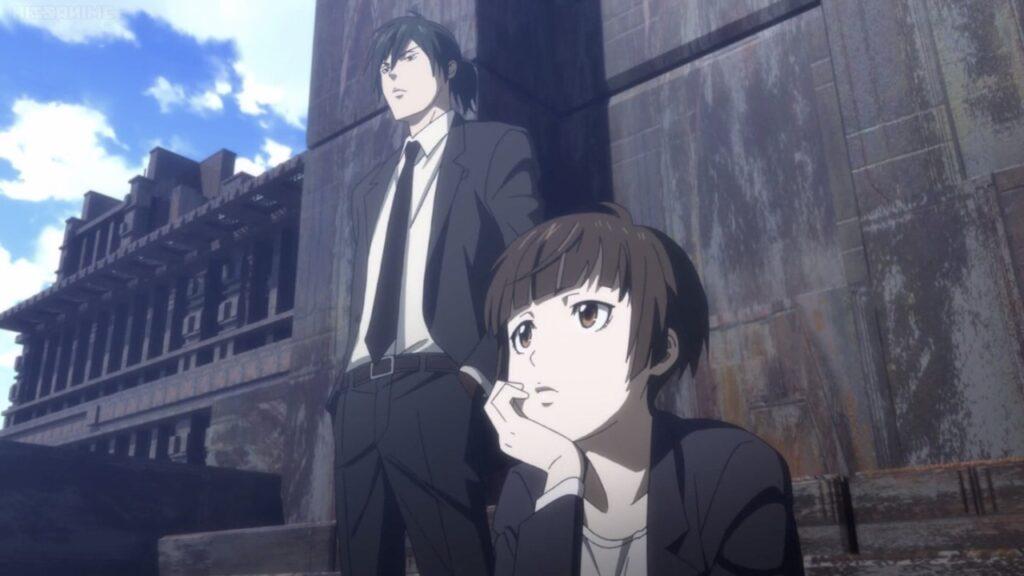 Buy/Watch on: Amazon
Genres: Action, Sci-Fi, Police, Psychological
Episodes: 22
Why it's similar
86 and Psycho-Pass have the same aura around them: the superior people handle the people rejected by the system, who are completely stripped of their human rights and often used as nothing more than mere weapons with no regard for their life.
Synopsis
Psycho-Pass is set in the 22nd century and the world has changed — Japan has implemented the Sibyl System that is capable of determining the threat level of each citizen by examining their mental state for signs of criminal intent, known as their Psycho-Pass.
The police department takes in a new officer, Akane Tsunemori, a young woman with a heart in the right place. Shortly after she joins the world of Inspectors and Enforcers, Akane discovers that the Sibyl System is actually flawed. But can Akane truly do anything at all with that information under the all-seeing Sibyl system?
---
4. Code Geass: Lelouch of the Rebellion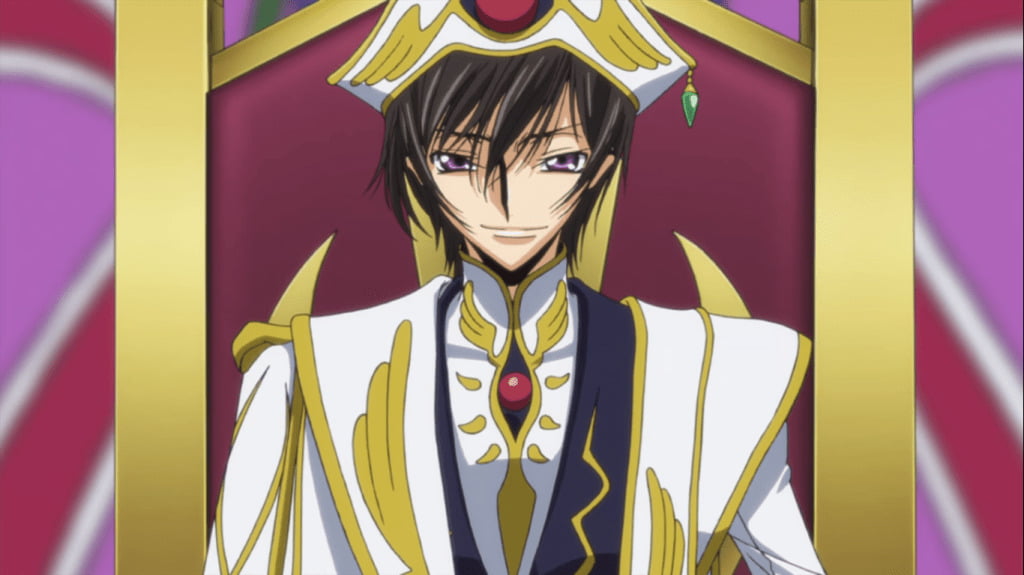 Buy/Watch on: Amazon
Genres: Action, Military, Sci-Fi, Super Power, Drama, Mecha, School
Episodes: 25
Why it's similar
Both series are sci-fi mecha series that deal with racial discrimination, oppression, and war.
Synopsis
Code Geass is set in an alternate timeline, where the world is divided into three superpowers: the Britannia, the Chinese Federation & European Union. The Britannia is trying to conquer as many countries as they can, including Japan. Japanese people are eventually stripped of all their rights and also lose freedom and even the name Japan is removed and replaced with Area 11 name instead.
Lelouch vi Britannia is an exiled Britannian prince who gets involved with a mysterious woman called C.C. and obtains from her power of Geass and decides to use it to obliterate the Holy Britannian Empire for good, sacrificing everything, even his humanity in the process.
---
3. Attack on Titan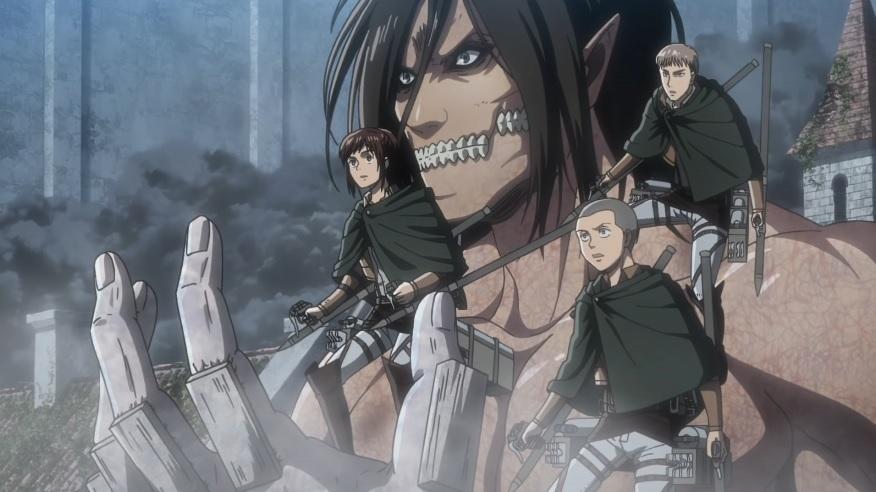 Buy/Watch on: Amazon
Genres: Action, Military, Mystery, Super Power, Drama, Fantasy, Shounen
Episodes: 25
Why it's similar
Attack on Titan is known for having a large cast of characters and a military setting, just like 86 does. They both deal with immensely gritty and mature themes like racial discrimination, freedom, and war.
Synopsis
Eren Yaeger's life turns upside down after the wall protecting his village from Titans, monstrous humanoid creatures, gets breached, bringing havoc on the whole village behind. He loses a close relative in a very gruesome way and witnesses firsthand the atrocious power of Titans.
After this traumatic experience, driven by anger, Eren decides to dedicate his life to the eradication of Titans by enlisting into the Survey Corps, an elite military unit that fights the Titans outside the protection of the remaining walls.
---
2. Darling in the FranXX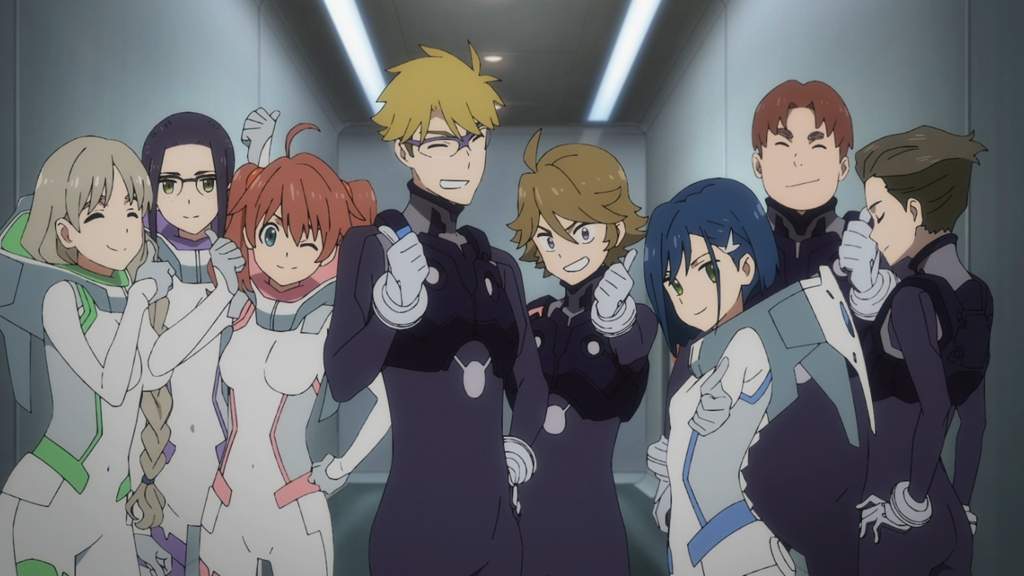 Buy/Watch on: Amazon
Genres: Action, Drama, Mecha, Romance, Sci-Fi
Episodes: 24
Why it's similar
Both are mecha anime made by A-1 with the mecha controllers who are isolated and discriminated against by the very people they have to protect.
Synopsis
In a future world where humanity has been driven to endangerment by giant beasts, a strike force is assembled to destroy the monsters and save the world.
(Source: IMDb)
---
1. Mobile Suit Gundam: Iron-Blooded Orphans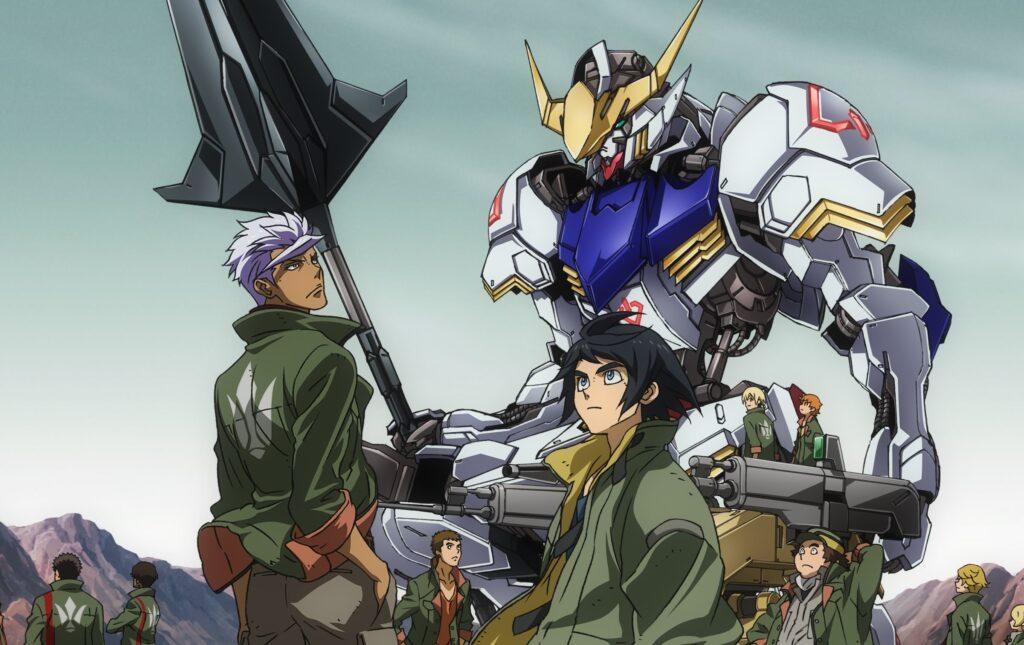 Buy/Watch on: Amazon
Genres: Action, Drama, Mecha, Sci-Fi, Space
Episodes: 25
Why it's similar
Mobile Suit Gundam: Iron-Blooded Orphans is probably the most similar anime to 86 when it comes to tackling heavy themes. Both of them feature a race that is exploited, oppressed, and forced to fight for the sake of the superior race. There is also a huge similarity in the mechas.
Synopsis
Iron–Blooded Orphans follows the exploits of a group of juvenile soldiers who establish their own security company after rebelling against the adults who betrayed them on a futuristic, terraformed Mars.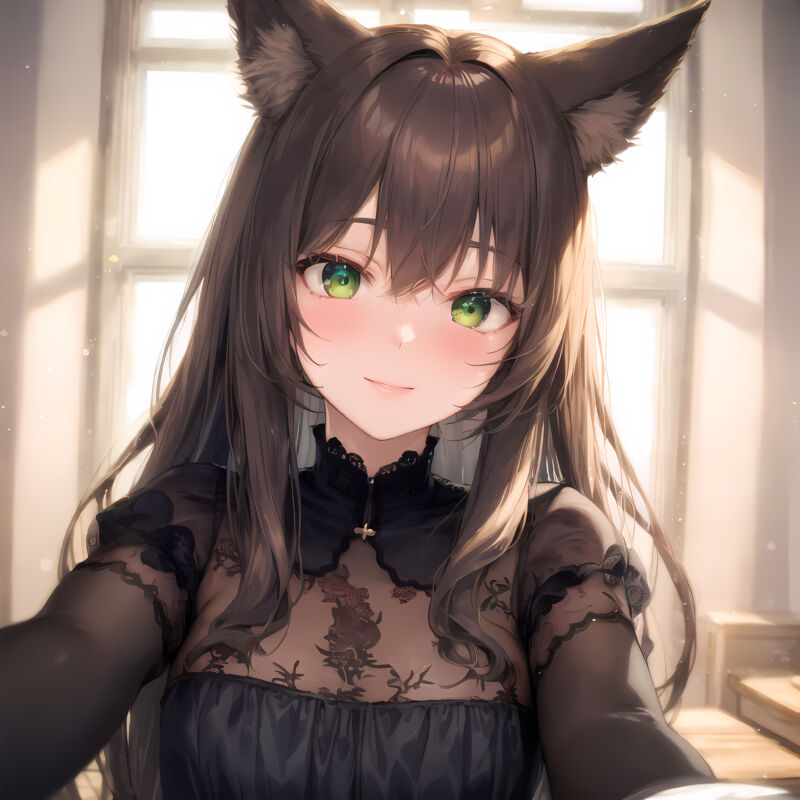 BEFORE YOU GO...
Thanks for reading my article!
If you enjoyed it, please consider supporting me on Patreon. As a Patron, you'll gain access to exclusive perks like stunning AI artworks that are not shared anywhere else, personalized AI-generated art pieces, and the ability to shape the future of this blog by suggesting topics you'd like me to cover.
Your support means everything to me and enables me to keep creating content that I'm passionate about. ✨

Also, you're welcome to join our 9 Tailed Kitsune Anime Discord community. We'd love to have you there! 🙌