Whether we are talking about anime like popular Shokugeki no Souma, or less popular, reverse anime harem anime like Bonjour♪Koiaji Pâtisserie, there is no denying it. These anime have some charm in them thanks to being focused on cooking and food.
Yummy and delicious food that makes your mind imagine all kinds of tastes and scents, wishing you would be the one eating it.
Yep, that's anime food.
I picked 5 popular anime recipes that can be done at home. All of them are extremely wholesome and filling.
---
5. Takoyaki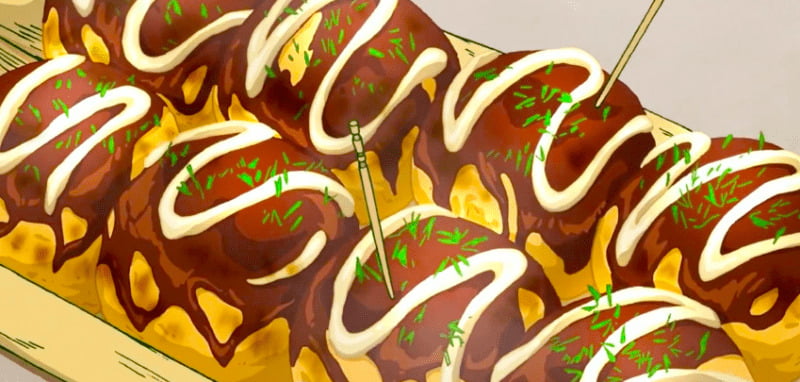 Total time: 20 mins
Prep: 10 mins
Cook: 10 mins
Yield: 30 balls
What is Takoyaki?
Takoyaki is a ball-shaped Japanese snack made of a wheat flour batter and cooked in a specially molded pan. The typical fillings are minced or diced octopus, tempura scraps, pickled ginger, and green onion.
Equipment and Ingredients
A takoyaki plate + a takoyaki pick or chopstick.
For the batter
450 ml dashi stock
140 g plain flour
10 g cornflour or cornstarch
1 tbsp milk
1 egg
100-140 g octopus pieces chopped into 2cm pieces (or substitute with chicken, ham, bacon or cheese)
1/2 cup spring onion chopped
1/4 pickled ginger chopped
1/2 cup tenkasu crispy tempura crumbs
For the topping
BBQ sauce (or takoyaki/ okonomiyaki sauce)
Steps to make Takoyaki
Slice the octopus (or other protein) into bite-size pieces and put aside.
Combine the plain flour and cornflour in a bowl, then in a separate bowl whisk the egg. Add the egg to the dry mixture, then slowly pour in the dashi stock or water and whisk it all together.
Heat the takoyaki pan over medium-high heat and coat it with oil. Pour the prepared batter into the center of the pan and keep it up until all the wells are full and the batter covers entire plate.
Place one piece of the protein into each, then scatter the spring onion, ginger, and tempura crumbs. When the bottom of the batter starts turning crispy, use a chopstick to cut out a square shape around each takoyaki well.
Continue flipping each ball occasionally as the batter becomes crispy and golden brown on all sides. Do this by piercing the ball and pulling it upwards to flip.
Put the cooked takoyaki onto plates and top them with your preferred topping.
Classic style topping -> BBQ sauce (or takoyaki/ okonomiyaki sauce) in a zigzag pattern. Dust with aonori powder and bonito flakes.
(Source of the recipe: Wanders Cooks)
4. Omurice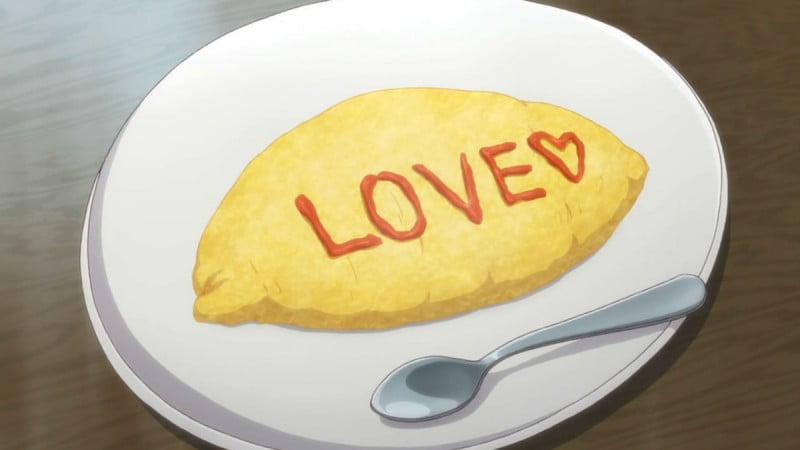 Total time: 20 mins
Prep: 5 mins
Cook: 15 mins
Yield: 2 Servings
What is Omurice?
Omurice is an omelet made with fried rice and thin, friend scrambled eggs, usually topped with ketchup.
Ingredients
For Omelette
For Chicken Ketchup Rice
2 cups cooked rice
150 g chicken breast
half onion
half a medium carrot
1/4 cup frozen green peas
2 tbs ketchup
1 tbsp olive oil
Salt and pepper to taste
Steps to make Omurice
Chop the chicken, onion, carrot, and capsicum into small cubes.
Heat the olive oil in a large frying pan over high heat.
Add the chicken to the pan and cook until the meat has all turned white.
Add the vegetables and cook until the onion becomes translucent.
Add the ketchup and mix it all together.
Add the rice and mix in until the rice is all coated with the ketchup.
Add thawed frozen pea to the ketchup rice and mix them together.
Flavor with salt and pepper.
Remove from heat and set aside in a large bowl.
In a small bowl crack and beat 2 eggs.
Heat the large frying pan with 1/2 tbsp olive oil over medium heat and pour in the egg, allowing it to spread all over the bottom frying pan and slightly scramble the middle without breaking the omelette.
Turn off the heat, and pour half the ketchup rice into the center of the omelette.
Push the omelette and rice to one side of the pan and fold in the sides of the omelette to wrap the rice.
Hold a plate beside the omelette and tip the pan a bit to slide the omelette on to the plate so that it flips on to the plate so the egg is on top covering the rice.
Repeat these steps again for the next 2 eggs and remaining chicken rice then serve.
(Source of the recipe: Chopstick Chronicles)
3. Mitarashi Dango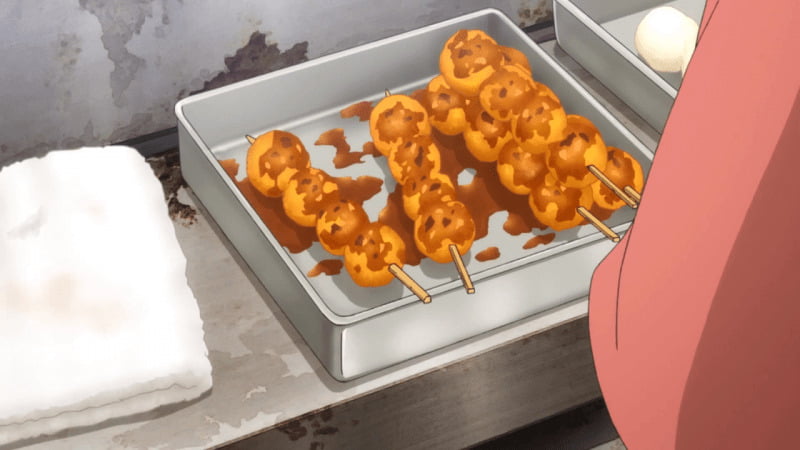 Total time: 45 mins
Prep: 30 mins
Cook: 15 mins
Yield: 16-17 balls
What is Mitarashi Dango?
Dango is a Japanese dumpling made from rice flour. It is often served with green tea. Mitarashi Dango is a type of Dango skewered onto a bamboo stick.
Ingredients
200 g Dangoko (Japanese rice dumpling flour)
140-150 ml water
For the Sweet Soy Glaze:
4 Tbsp sugar
2 Tbsp mirin
2 Tbsp soy sauce
150 ml water (roughly ⅔ cup)
2 Tbsp potato starch/cornstarch
Steps to make Dango
Soak the skewers in water. You can start boiling a large pot of water on low heat.
Add Dangoko in a bowl, and stir in cold water slowly while mixing with chopsticks.
Combine the rice into one ball.
Knead until the dough becomes smooth.
Make the dough into a ball. Divide the dough into 8 equal pieces.
Then divide each piece into 2 balls. You will have 16 equal-sized balls.
Shape them into nice smooth round balls.
When the water is boiling, drop each dumpling into the pot with a continuous motion.
Dumplings will stay on the bottom first but once they are cooked, they will float. Then cook an additional 1-2 minute.
Transfer them into iced water after they are done cooking.
Once the dumplings are cooled, drain well and transfer to a wet tray.
Skewer three pieces into a bamboo skewer and do this step for the rest of the balls too.
Steps to make the Sweet Soy Glaze
Combine sugar, mirin, soy sauce, water, and potato starch or cornstarch in a saucepan without turning on the heat.
Mix it all together, then turn on the heat and continue to whisk.
After the sauce becomes thick and heavy, stop the whisking, turn off the heat and transfer it to a bowl.
Pour the sweet soy glaze over your prepared balls.
(Source of the recipe: Just One Cook Book)
2. Japanese Ramen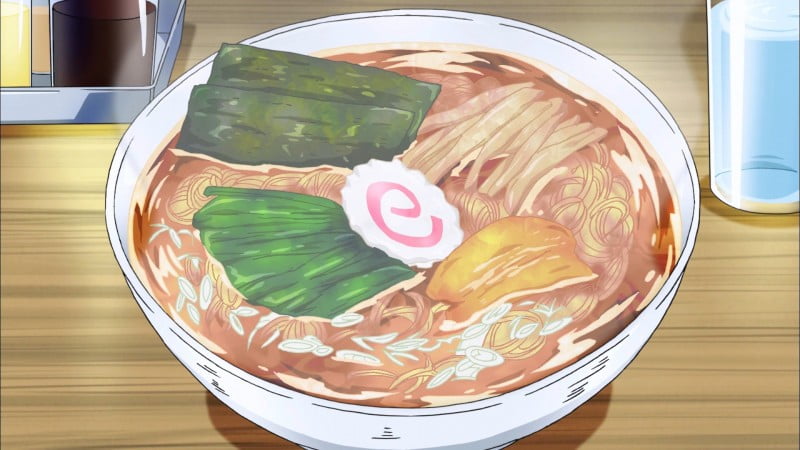 Total time: 40 mins
Prep: 20 mins
Cook: 20 mins
Yield: 4 Servings
What is ramen?
Ramen is a Japanese dish consisting of Chinese wheat noodles served in a meat or fish-based broth, often flavored with miso or soy sauce, and using toppings like pork, nori, menma, and scallions.
Ingredients
700ml chicken stock
3 garlic cloves, halved
4 tbsp soy sauce, plus extra to season
1 tsp Worcestershire sauce
a thumb-sized piece of ginger, sliced
½ tsp Chinese five spice
pinch of chilli powder
1 tsp white sugar (optional)
375g ramen noodles
400g sliced cooked pork or chicken breast
2 tsp sesame oil
For the Garnish
100g baby spinach
4 tbsp sweetcorn
4 boiled eggs, peeled and halved
1 sheet dried nori, finely shredded
sliced green spring onions or shallots
sprinkle of sesame seeds
Steps to make ramen
Mix the chicken stock, 3 halved garlic cloves, 4 tablespoons of say sauce, 1 teaspoon of Worcestershire sauce, a sliced thumb-sized piece of ginger, ½ tsp Chinese five-spice, a pinch of chili powder and 300 ml water in a stockpot or large saucepan, bring to the boil, then reduce the heat and simmer for 5 mins.
Cook 375 grams of ramen noodles following the pack instructions, then drain and set aside.
Slice 400 grams of cooked pork or chicken, fry in 2 teaspoons of sesame oil until just starting to brown, then set aside.
Divide the noodles between four bowls. Top each with a quarter of the meat, 25 grams of spinach, 1 tablespoon of sweetcorn, and two boiled egg halves each.
Strain the stock into a clean pan, then bring to the boil once again.
Divide the stock between the bowls, then sprinkle over 1 shredded nori sheet, sliced spring onions or shallots and a sprinkle of sesame seeds. Allow the spinach to wilt slightly before serving.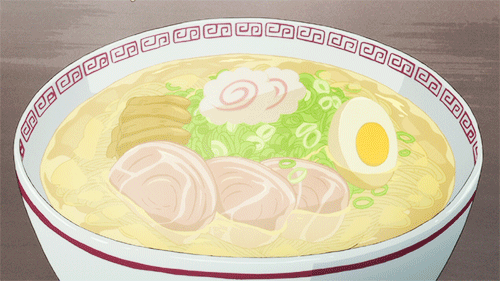 (Source of recipe: BBC Good Food)
1. Onigiri (Japanese rice balls)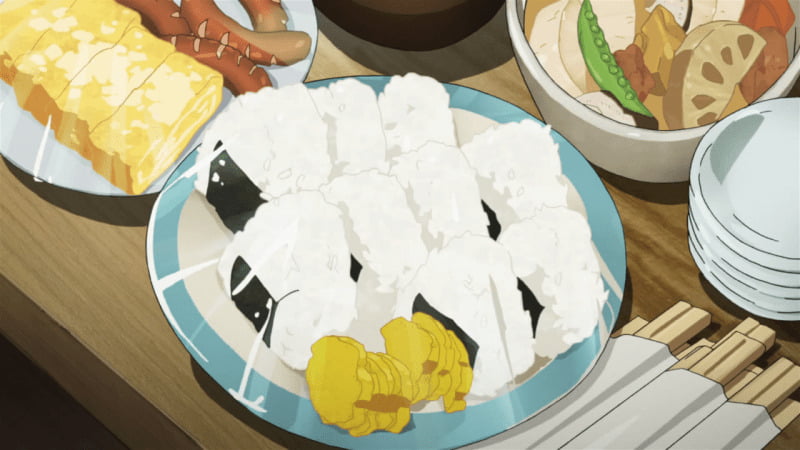 Total time: 35 mins
Prep: 5 mins
Cook: 30 mins
Yield: 8 Balls (8 Servings)
What is onigiri?
Onigiri is basically a Japanese rice ball made from white rice formed into either triangular or cylindrical shapes and often wrapped in nori (seaweed). The most popular fillings for onigiri are ume, salted salmon, tarako, kombu, or katsuobushi.
Ingredients
4 cups steamed Japanese rice
Dash salt (or to taste)
Optional: black sesame seeds
Optional: 1 to 2 sheets of dried nori seaweed
For the Fillings:
Optional: ume (pickled plum)
Optional: grilled salted salmon (small chunks)
Steps to make Onigiri
Cut each nori sheet into 8 to 9 strips and put about a half cup of steamed rice in a rice bowl.
Wet your hands with water and rub some salt on them (rice tends to stick if you don't do this).
Place the steamed rice on your hand and put your preferred filling (such as umeboshi or grilled salmon) on the rice and push the filling into the rice.
Hold the rice between your palms.
Form the rice into a round, a triangle, or a cylinder by pressing lightly with your both palms. Roll the rice ball in your hands a few times, pressing lightly.
Wrap the rice ball with a strip or two of nori, or sprinkle some sesame seeds on them.
(Source of the recipe: The Spruce Eats)