There are only 9 days before the year 2019 disappears and 2020 appears. And that can mean only one thing – we need to evaluate the best anime series of all time for 2019.
Please take it with a grain of salt because this is basically the top-rated anime according to MAL so obviously it might not be the best for everyone, either the most popular.
I am going to include also some screenshots of reviews from MAL users, my opinions about the anime I have watched, and of course, the whole list is made thanks to MAL, a page where you can see the scores of real people so you can check it out there as well if you want to see more reviews.
If you haven't voted for some anime on your myanimelist you need to do so because then these kinds of lists like the most popular anime are going to be a lot more accurate.
Now I'm dropping here a list of the best anime (the highest rated) of all time – 2019 version.
10. Koe no Katachi (2016)
Genres: Drama, School, Shounen | Episodes: 1, movie | Score: 9.01 (scored by 520,687 users)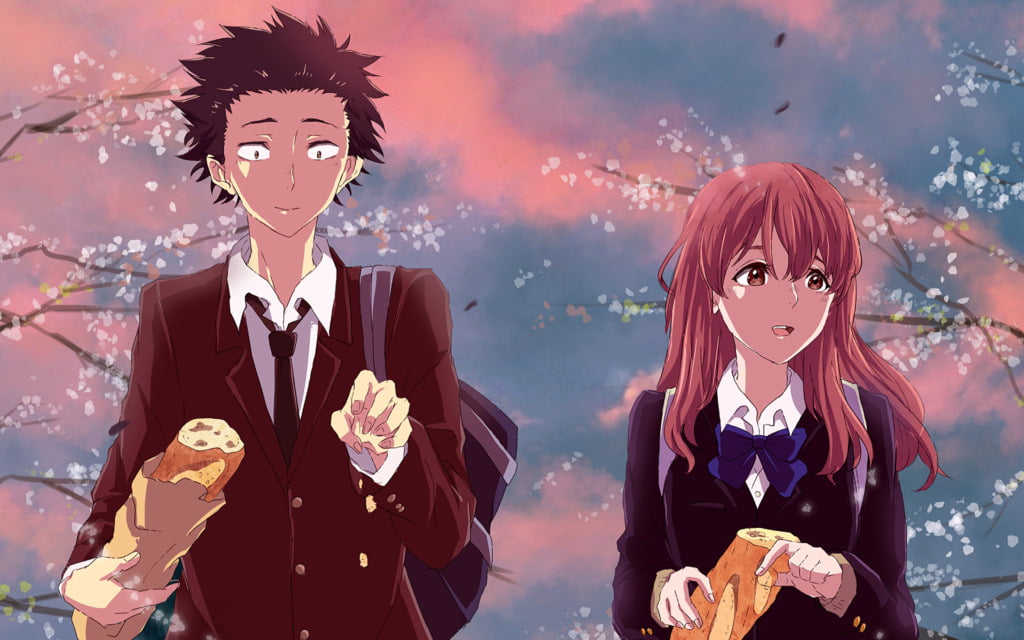 Plot Summary
As a wild child, elementary schooler Shouya Ishida used to bully his newly transferred classmate, a deaf girl called Shouko Nishimiya. What is worse, it wasn't only Ishida – the whole class bullied her for fun in the cruelest ways.
After a sudden turn of events, Nishimiya transfers to another school and Ishida becomes ostracized by his class and labeled as a bully.
As the years pass, Ishida becomes a completely new person, hoping to redeem himself and connect to Nishimiya.
My opinion + some reviews
Koe no Katachi is soooo refreshing. It was anything but a cliché. I actually didn't expect this movie to be this amazing.
I cried so many times, the bullying scenes were so emotionally raw and reminded me of my own past and my own experiences with bullying.
Nishimiya's inner turmoil is in absolute contrast to her inability to communicate properly because she is deaf. The whole karma catching up to Ishida's action makes him realize his action and is a foundation stone for his personality change and growth.
Shouko and Nishimiya reconnect in a very special and real way that really impressed me.
This anime resonated with me so intensely I couldn't believe it. I honestly can't recommend a better anime movie to you than this one.



9. 3-gatsu no Lion 2nd Season (2017-2018)
Genres: Drama, Game, Seinen, Slice of Life  | Episodes: 22 | Score: 9.02 (scored by 75,139 users)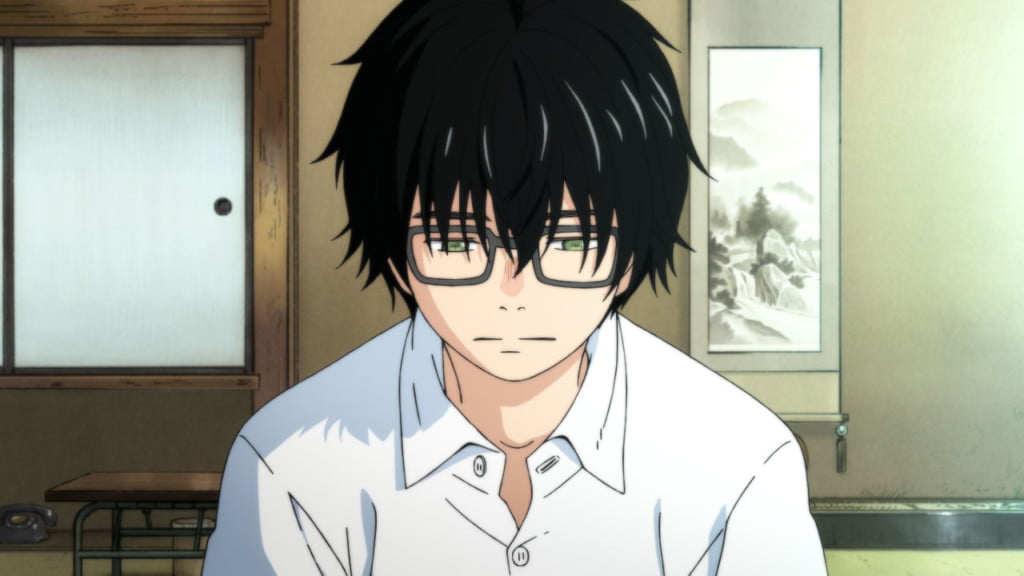 Plot Summary
Rei Kiriyama is the elite among elites in the world of shogi, reaching the professional status as a middle schooler. That might seem like a dream to many, but very few realize how much Rei has to sacrifice and endure to be a pro.
The story focuses on Rei's emotional development, attempts to connect with others, and of course, the shogi high stakes matches.
My opinion + some reviews
I became interested in this and due to lack of quality slice of life anime, I will probably give it a chance, although it's not really my priority for 2020.



8. Gintama' (2011-2012)
Genres: Action, Comedy, Historical, Parody, Samurai, Sci-Fi, Shounen | Episodes: 51 | Score: 9.04 (scored by 116,300 users)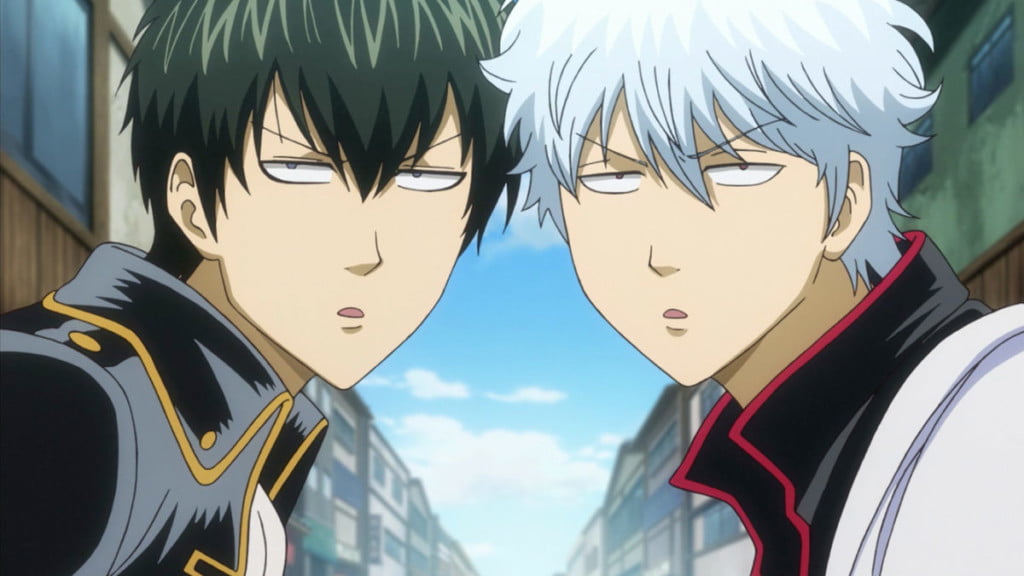 Plot Summary
See number 6.
My opinion + some reviews
Gotta watch it, Gintama is among the top 10 two times, must be insanely good, there is no other explanation.



7. Ginga Eiyuu Densetsu (1988-1997)
Genres: Military, Sci-Fi, Space, Drama | Episodes: 110 | Score: 9.04 (scored by 39,438 users)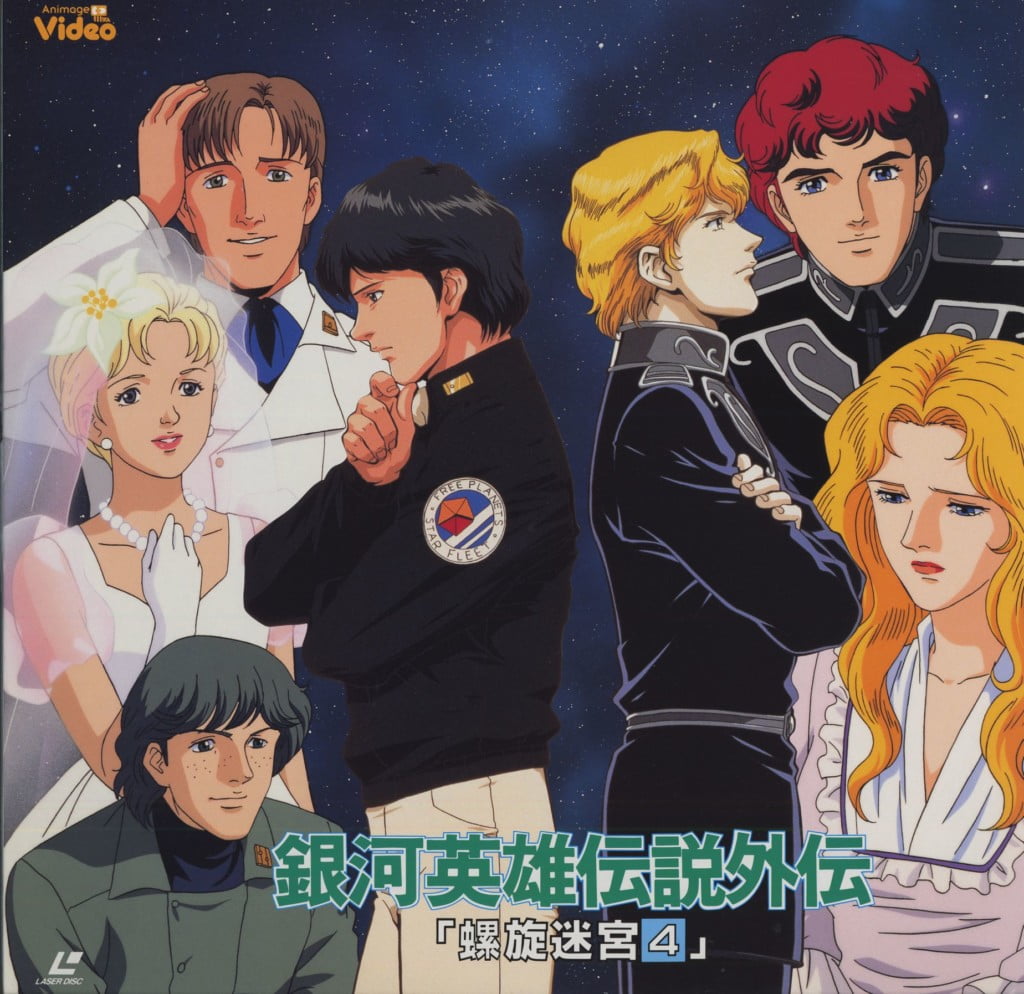 Plot Summary
For over 150 years in the distant future two interstellar human states – the Galactic Empire and the Free Planets Alliance – were embroiled in what seems to be a never-ending war within the Milky Way galaxy. Out from the ravages of war emerged two young stars whose deeds would make them worthy of the appellation of Galactic Heroes.
They are Reinhard von Lohengramm from the Galactic Empire and Yang Wen-li from the Free Planets Alliance.
(Source: gineipaedia.com)
My opinion + some reviews
I can't really say anything and have no plans of watching it either because I simply don't like Star Wars.



6. Gintama° (2015-2016)
Genres: Action, Comedy, Historical, Parody, Samurai, Sci-Fi, Shounen | Episodes: 51 | Score: 9.05 (scored by 99,200 users)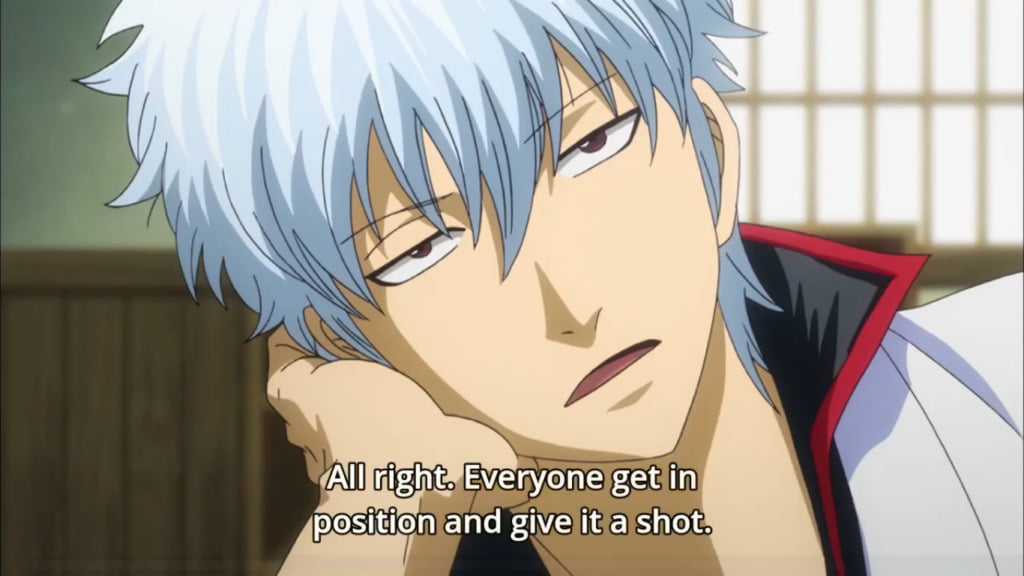 Plot Summary
The original Gintama story centers around Gintoki Sakata, a young swordsman living in an alternate-reality Edo, where swords become prohibited due to a contract with alien invaders. He and his gang abide by the moral code of the swordsman, which is very rare.
Gintoki and his buddies are willing to take any job to bring food on the table and they never fail to create troubles.
My opinion + some reviews
It's on my plan to watch list. I love the white-colored main protagonist's look, that's all I can say for now.



5. Shingeki no Kyojin Season 3 Part 2 (2019)
Genres: Action, Drama, Fantasy, Military, Mystery, Shounen, Super Power | Episodes: 10 | Score: 9.07 (scored by 247,649 users)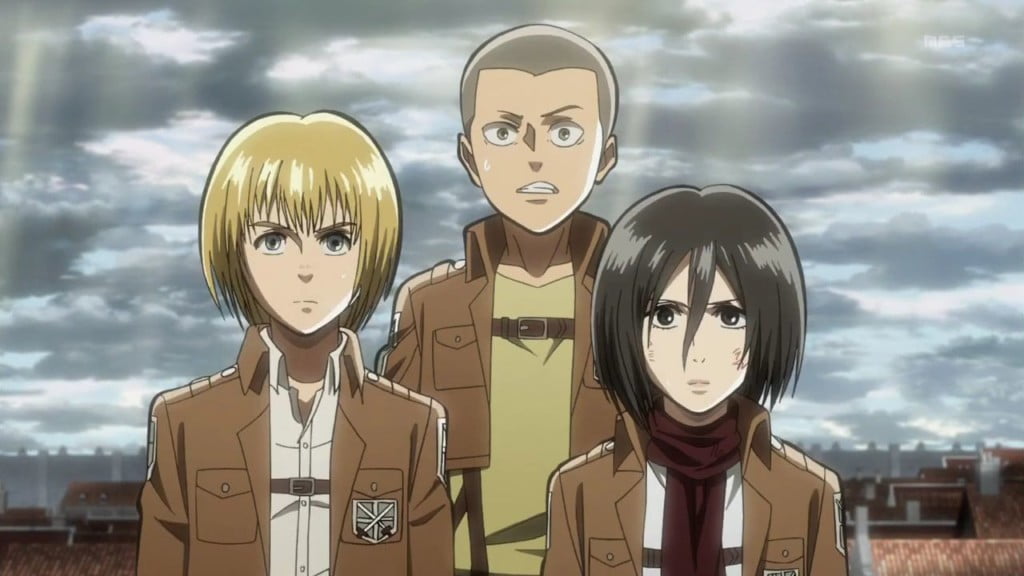 Plot Summary
Shingeki no Kyojin Season 3 Part 2 center around Eren Yaeger and the Survey Corps' scouts trying to unveil the secrets of Yaeger's basement.
They travel back to Shiganshina, a place where it all began, to retake the Wall Maria and pave their path to the basement – but that won't be done easily. A battle, which might be the ultimate showdown of Titan vs Human, awaits them.
My opinion + some reviews
AOT has been the most influential anime of 2019 by far. This anime exceeded all expectations I had set for it, ranging from the story and character development, action scenes, and the whole breathtaking, chilling atmosphere.
There are no words to describe how much I loved this and how much I can't wait for the final season of AOT.
If you haven't seen this anime, please go back to AOT S1 and watch it. You will thank me later.



4. Kimi no Na wa. (2016)
Genres: Romance, Supernatural, School, Drama | Episodes: 1, movie | Score: 9.09 (scored by 743,463 users)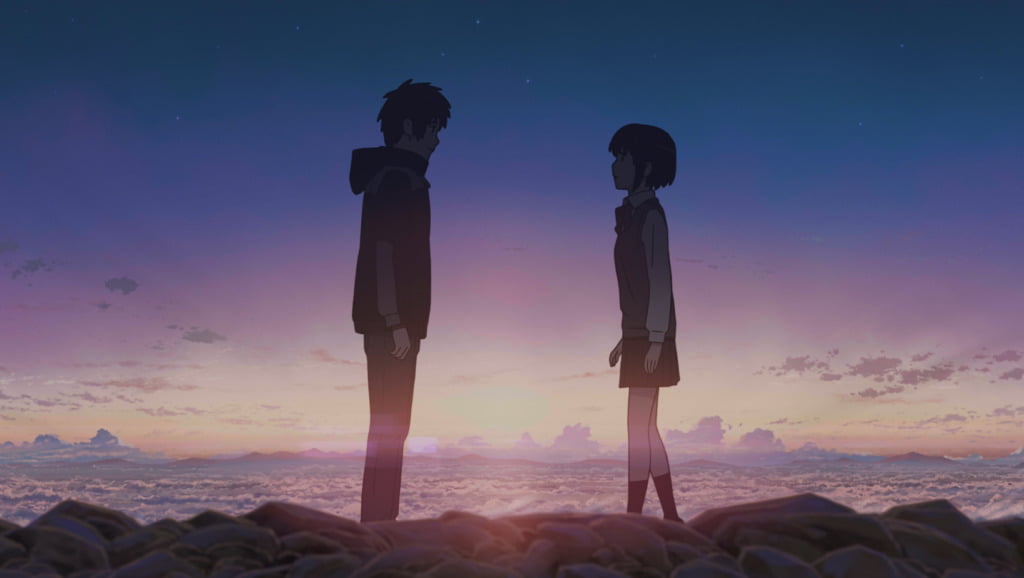 Plot Summary
Imagine waking up in a completely different body and place – scary, right? That's exactly what happens to Mitsuha Miyamizu and Taki Tachibana. The two swap their bodies unwillingly, with no understanding of what happened or how.
To understand this strange phenomenon and find the answer they need, the two start searching for one another.
My opinion + some reviews
I loved the art, the whole switching the body thingy, and also their ways and attempts to communicate. I think that this anime has a solid emotional depth, astounding and fitting music which heightens the vibes of the anime and non-obtrusive romance.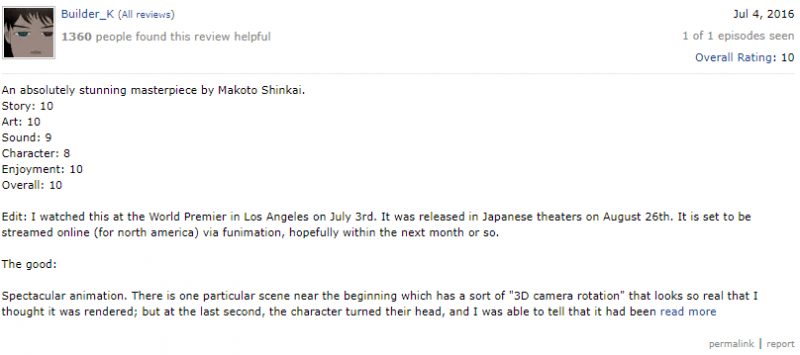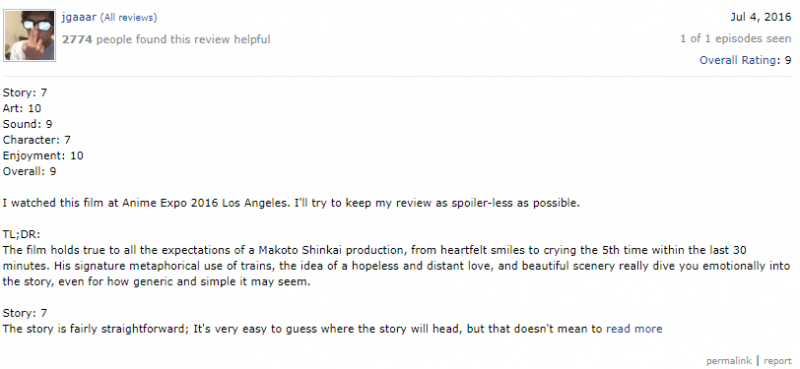 3. Hunter x Hunter (2011-2014)
Genres: Action, Adventure, Fantasy, Shounen, Super Power | Episodes: 148 | Score: 9.10 (scored by 585,941 users)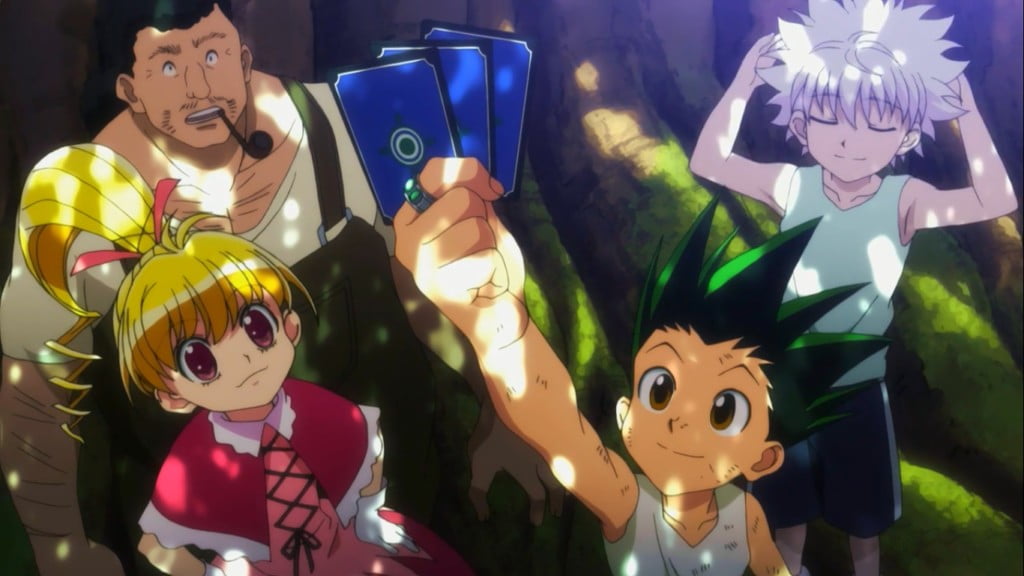 Plot Summary
Hunter x Hunter follows the journey of Gon, a young boy who aspires to become a licensed hunter in hopes to find his father.
Being a licensed hunter has many perks, like having easier access to places and data which is very useful when it comes to tracking beasts, individuals, or treasures. Gon does not only become a hunter, but he also finds many friends and grows stronger thanks to his strong will and training.
My opinion + some reviews
If you know me just a tiny bit you know that I'm in love with Hunter x Hunter. It's my favorite anime and I consider it the best anime I have ever watched.
In this anime are also prevalent good values (similarly to Naruto) which is always nice to see, mainly when it comes to an amazing story which gives you shivers.
I grew to like more characters (the story again revolves around Gon but you can easily come to like any side character because they get enough attention) – and I prefer Killua, who is a best friend of Gon, but honestly, there are so many wonderful characters in this anime who are unique/abilities that you will have problems choosing.
You have a chance to get to know the background story of many characters in HxH, making it hard to decide who is going to be your favorite character and also villains in HxH are not black and white – they are peculiar and likable.



2. Steins;Gate (2011)
Genres: Action, Adventure, Fantasy, Shounen, Super Power | Episodes: 24 | Score: 9.11 (scored by 728,324 users)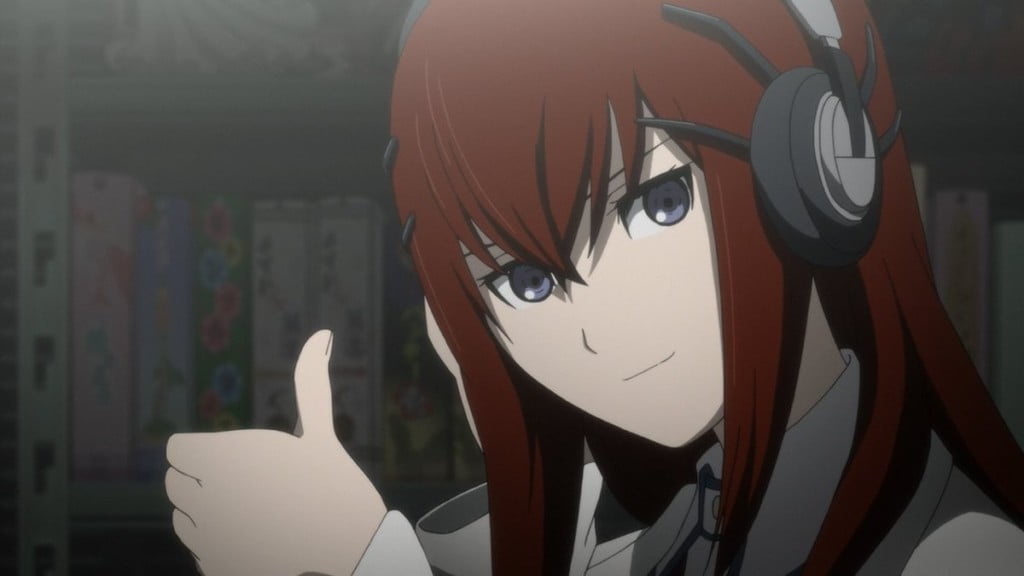 Plot Summary
The main protagonist, Okabe Rintarou, along with his friends manage to customize their microwave into a device that can send text messages to the past.
This group of friends performs various experiments based on their findings but that has consequences – it's not just dangerous to mess with time, but also to attract the attention of wrong people – and that's exactly what happens, changing their lives forever.
My opinion + some reviews
I have never seen Steins; Gate but it's on my to-watch list. I have heard only good things about it and Kurisu Makise is the most popular female character of all time so I have to try!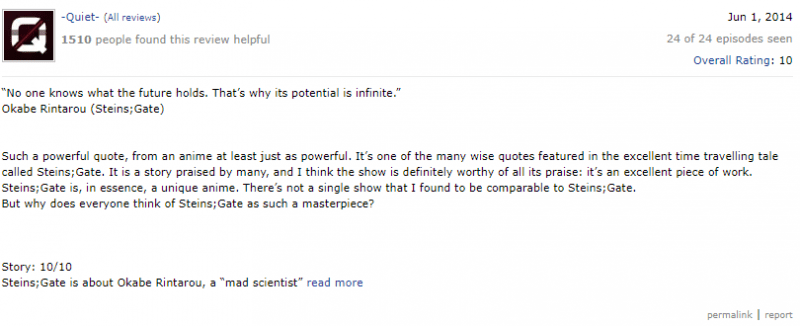 1. Fullmetal Alchemist: Brotherhood (2009-2010)
Genres: Action, Military, Adventure, Comedy, Drama, Magic, Fantasy, Shounen | Episodes: 64 | Score: 9.23 (scored by 977,319 users)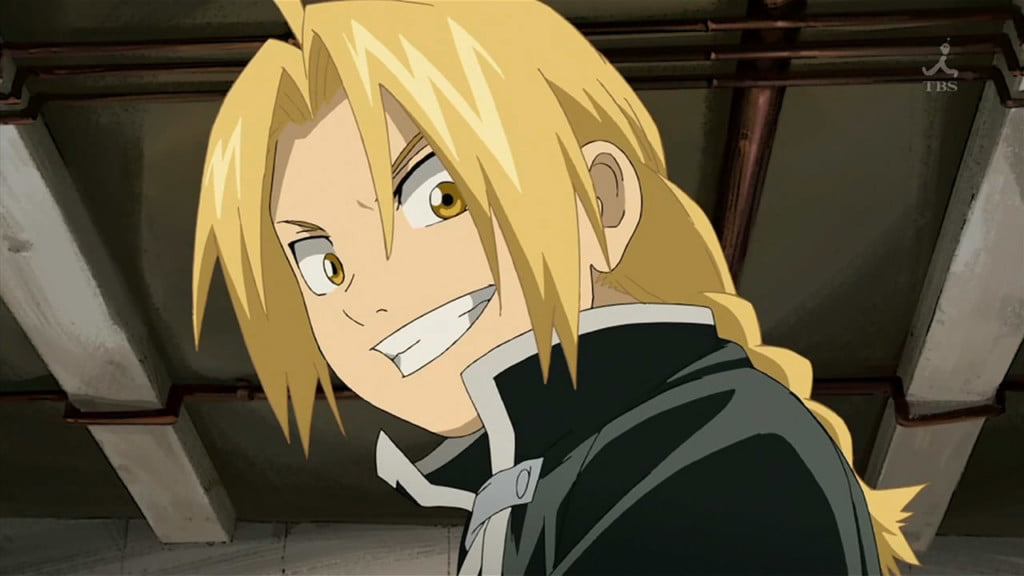 Plot Summary
The story centers around an alchemist prodigy, Edward Elric, who is trying to find a way how to restore his brother's physical body which disappeared after a failed transmutation.
My opinion + some reviews
I have tried watching FMA but I just can't relate somehow. And I am a big lover of fantasy shounen with action, but this just doesn't cut it for me.
I understand why people love this story, but I was kind of disappointed and could not bring myself to watch it past episode 10. It was boring to me. I am sorry FMA, I will give you one more chance next year.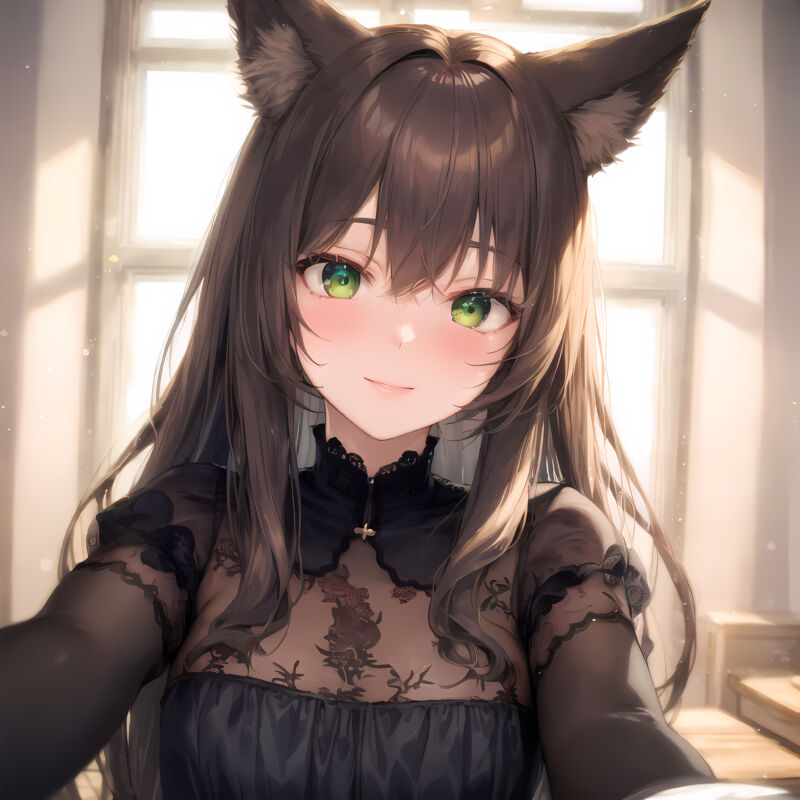 BEFORE YOU GO...
Thanks for reading my article!
If you enjoyed it, please consider supporting me on Patreon. As a Patron, you'll gain access to exclusive perks like stunning AI artworks that are not shared anywhere else, personalized AI-generated art pieces, and the ability to shape the future of this blog by suggesting topics you'd like me to cover.
Your support means everything to me and enables me to keep creating content that I'm passionate about. ✨

Also, you're welcome to join our 9 Tailed Kitsune Anime Discord community. We'd love to have you there! 🙌