If you are new to blogging or simply having online business let me tell you one thing – you can't do that without social media.
Social media, when done right, can generate a great amount of traffic, and the best thing is that people who click on your links through social media are usually genuinely interested in what you are offering or writing about.
Pinterest is one of the most popular social sites with more than ~320 million active users per month. 
Since it's so active, there is a high chance that your niche is popular on Pinterest as well. My niche is anime and let me tell you – anime is immensely popular on Pinterest and generates me around 20% of my total audience per month. 
Seeing 2 million unique monthly viewers in less than a year with around 2k followers, I am more than happy.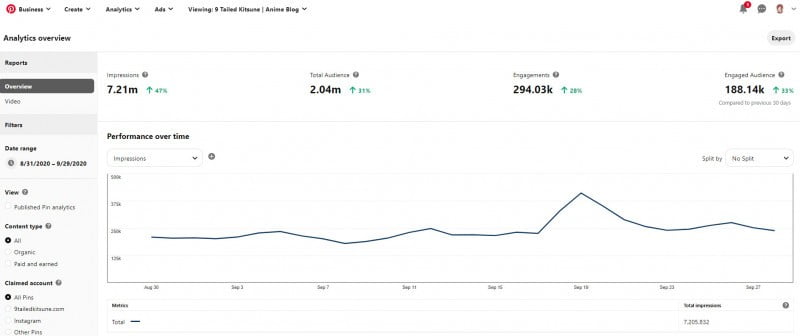 I remember to this day how I started on Pinterest. I was so overwhelmed and confused because I have never worked with Pinterest before. I had no idea how to do create Pins, boards, how to join group boards, or anything related to it. These are all stuff that you can easily Google, but it's still difficult to figure out what works the best for your niche and yourself.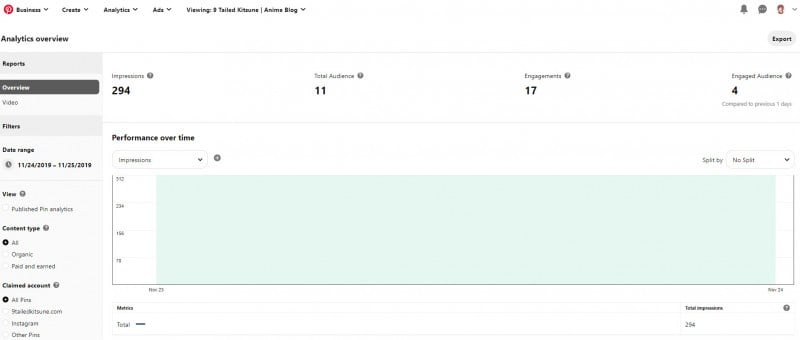 I wish someone had told me how to grow anime Pinterest but I could not find any article or tutorial about this specifically.
Here are 6 tips on how I grew my Anime Pinterest account from 11 views to 2 million unique monthly views. 
---
1. Consistent schedule of pinning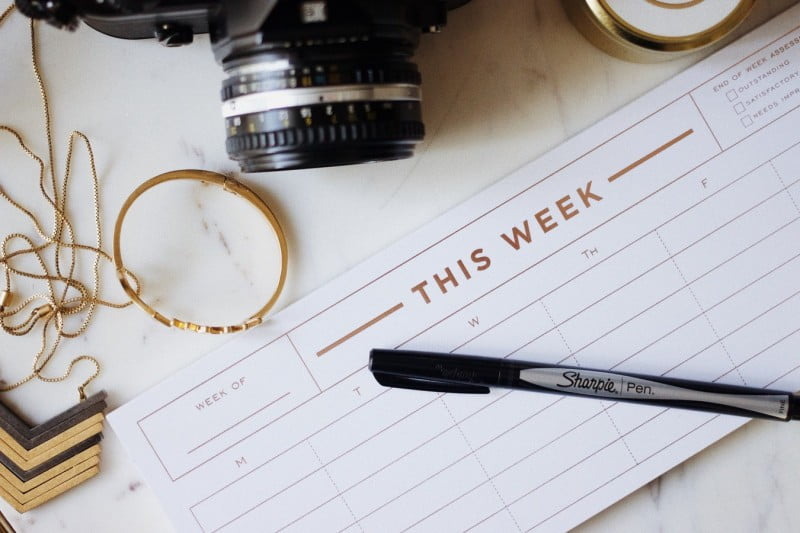 If you are new on Pinterest and sitting on zero followers and zero boards with zero pins, there is no way someone can discover your account. Or follow you (I mean, who wants to follow some random with zero interesting boards).
The first thing you want to do is to create a consistent schedule. This can be for example pinning every day ~20 relevant pins to your boards.
You should aim to have around ~10 boards with at least 10 pins in each before trying to follow people and expecting their follow.
You don't even have to create the pins yourself, you can just save what others created.
The important word is consistently. 
When I started my Pinterest, I had no idea how to do things and I kind of learned by trial and error method. I can tell you one thing firsthand, though. The more boards and quality pins you have, the more you will get discovered (account-wise, and pins-wise). I recommend you to create a few high-quality pins per week by yourself though.
2. Know what your audience wants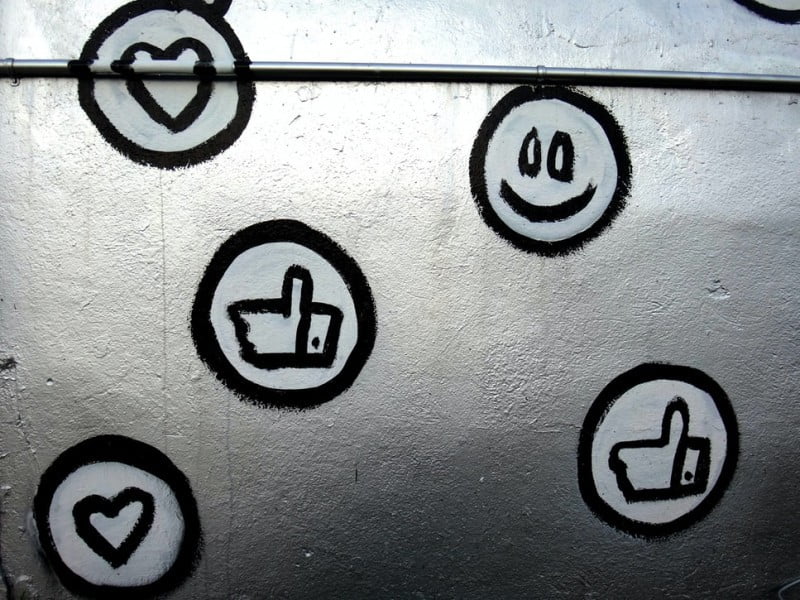 You should know the best what your niche is about. Whether talking about relevant boards or pins, it should be something that your audience wants to see and will search for. You can use cues like Pinterest search by adding a few keywords related to it and also look up what kind of pins you see after searching it to get inspired.
I figured out that my audience loves to save anime icons (usually edited), anime quotes, and also some quick facts. I started creating lots of those by myself and that's when I saw the fastest jump in followers and also monthly unique views.
3. Use proper keywords in your titles and descriptions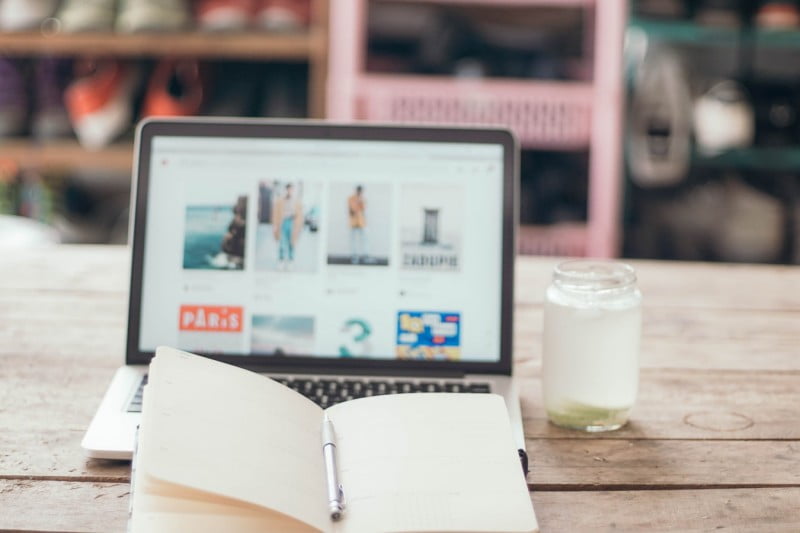 I can't stress this enough. Pinterest works similarly to Google, so make sure that you are using relevant keywords in your titles and also descriptions if you are creating a new Pin. You can also add a few hashtags at the end of each description to make it even better.
To give you an example, if I'm creating a Pin that contains a picture of, let's say Misaka Mikoto, I will make sure to include the following keywords.
Misaka Mikoto
Toaru Kagaku no Railgun (the main anime where she is from)
A Certain Scientific Railgun (English name of the anime)
Accelerator, Touma, and other main characters from Toaru
Anime girl
Anime
Manga
Anime aesthetics
Anime icon
Anime edit
Toaru Majutsu no Index/ Toaru Kagaku no Accelerator (Toaru Universe basically, she is one of the characters there)
4. Follow people from the same niche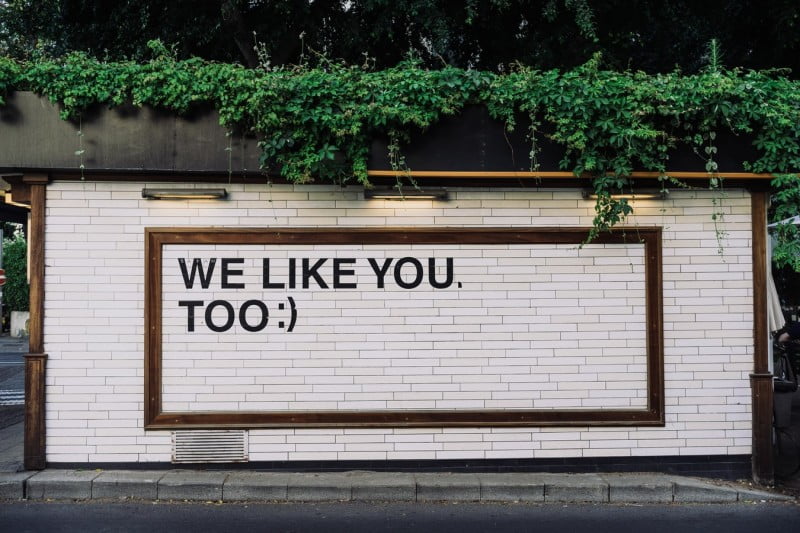 This might be a no-brainer for people who know a bit about Instagram strategy for getting followers (basically follow for follow), but Pinterest is a bit trickier. Getting followers is not that important on Pinterest because it works as "Search an image platform".
Still, it can produce way more clicks for your site/ more repins, so it's worth building a follower base there.
For the starters, you can try following a few people who also follow huge accounts in your niche. You can also repin their pins, comment, or react to them.
5. Join relevant group boards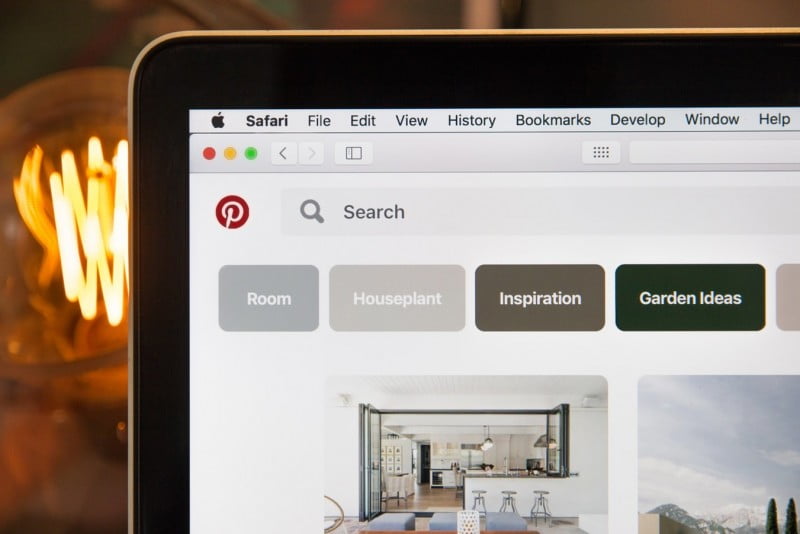 I owe a lot of my success on Pinterest to wonderful people with huge boards who allowed me to join them. Group boards have more than one contributor and are a great source of views.
I usually pin my freshly created pins to at least ~20 group boards and I see a huge difference and a snowball effect from it.
6. Interact with your followers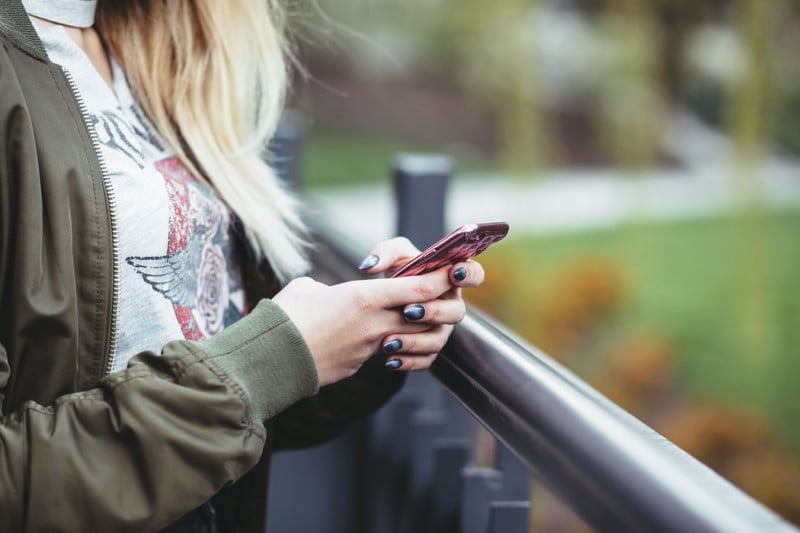 If you want to master your skills on Pinterest even more, try to not be a faceless entity. You need to be humane. 
Reply to messages, react to various content, like and reply to comments on your Pins. This way you will gain a humane face and also loyal fan base.
Conclusion
I know it's difficult. I have been there. Remember that success comes to those who sustain a consistent effort. 🙂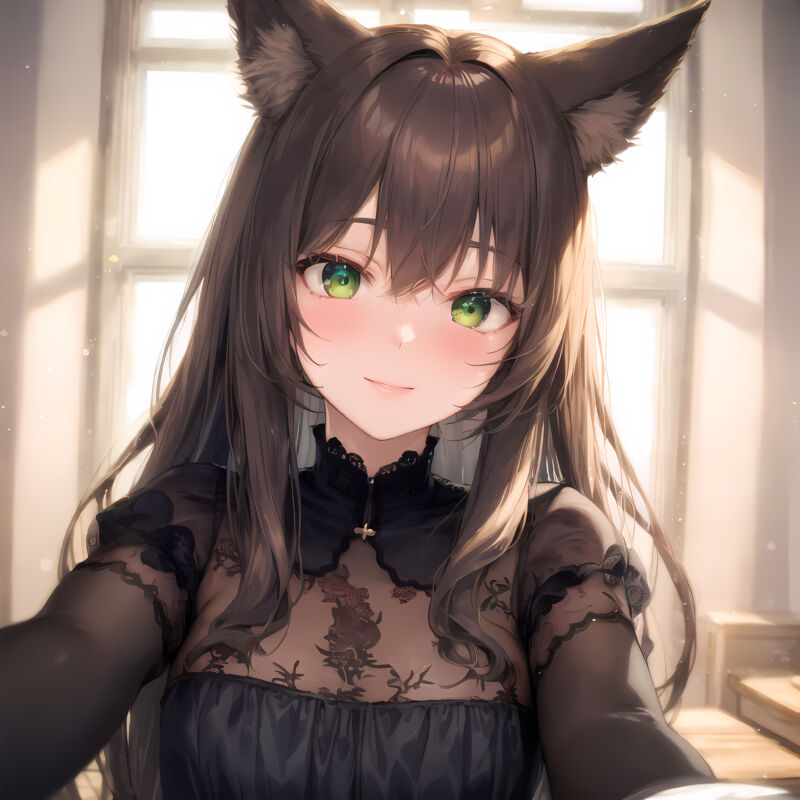 BEFORE YOU GO...
Thanks for reading my article!
If you enjoyed it, please consider supporting me on Patreon. As a Patron, you'll gain access to exclusive perks like stunning AI artworks that are not shared anywhere else, personalized AI-generated art pieces, and the ability to shape the future of this blog by suggesting topics you'd like me to cover.
Your support means everything to me and enables me to keep creating content that I'm passionate about. ✨

Also, you're welcome to join our 9 Tailed Kitsune Anime Discord community. We'd love to have you there! 🙌