Introduction
There are so many things I want to review. So it's a bit hard to decide on the order I'm doing those reviews. And I'm also noticing that I'm reviewing only things I enjoyed. The reason for that is quite simple: I'm somewhat of a picky watcher and even more of a picky reader. I tend to only watch or read things that are well rated, and I'll usually never pick up something that is badly rated (I'm basing things on MAL ratings, my threshold is 7).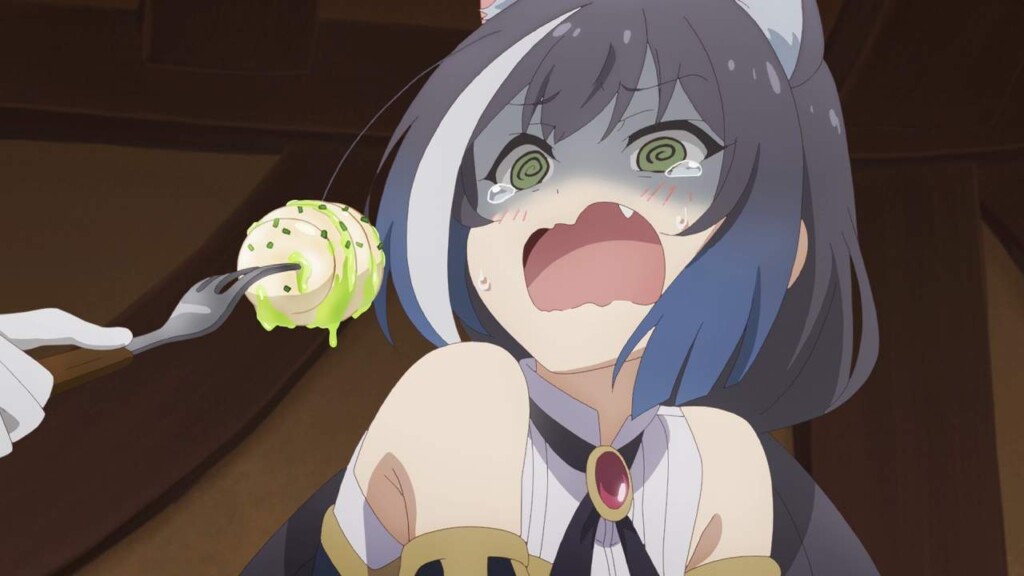 Then sometimes I get bored, or something is bothering me, then I drop the anime, manga, or novel. And it makes no sense to review something you have dropped. So here I am, only reviewing things I think are good or at least decent. Don't worry though, I'll make sure to also review the few things I had to force myself to finish.
Now, this time I decided to go with Drifting Dragons, I'll review both the anime and manga. At the time of writing, there is only one season, and I've read 71 chapters since I'm waiting for the translations.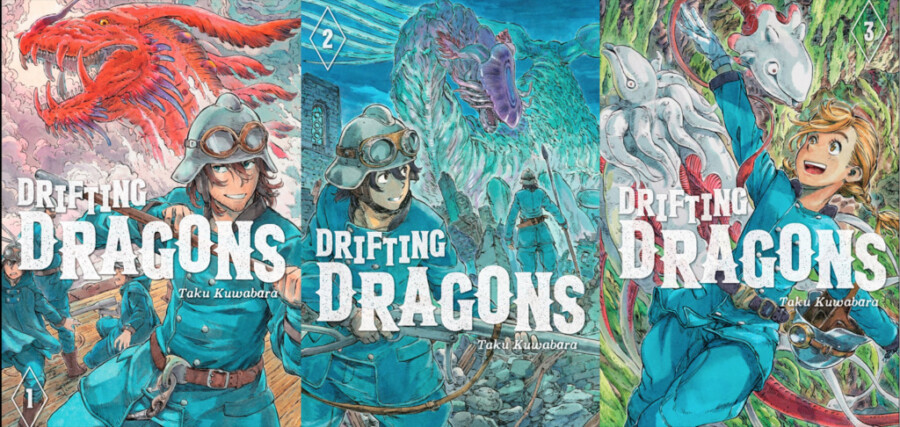 I remember why I picked up Drifting Dragons, when it aired, I went on MAL and I scrolled through seasonal. This one was not among the seasonal anime displayed on the main page though, I had to go in the search mode and it was at the very end of the list. I decided to watch it because it was well-rated at the time, and I was looking for something about cooking while waiting for the next food wars season.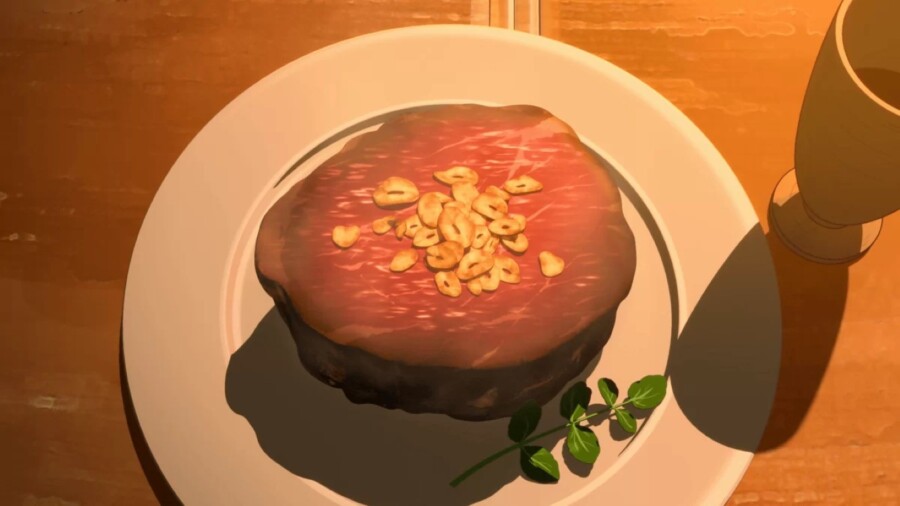 I gotta say, if you're looking for an anime about cooking, this one ain't it. However, if you're looking for some dragon hunting in somewhat steampunk flying vessels, then it got you covered.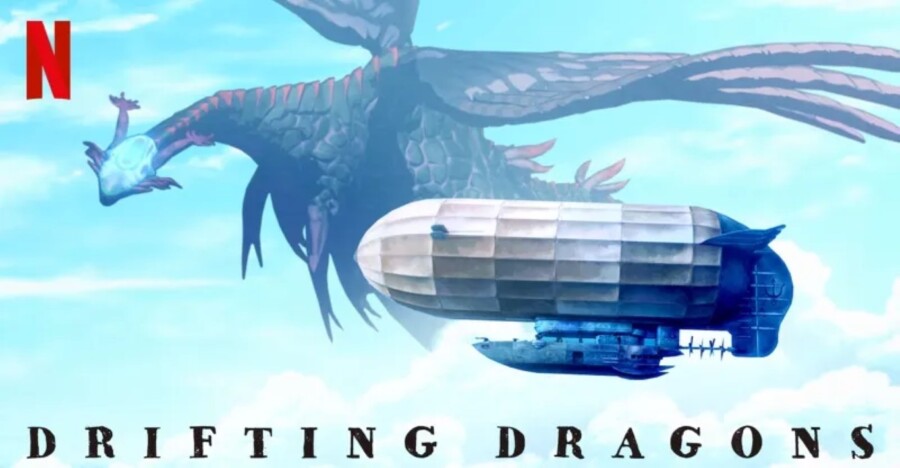 Art, Animation & Sound
When I say steampunk, it's not actually steampunk, but it's the vibe I'm getting from it. Steampunk-themed anime are very very few, so I'm always happy when I find one that fits that style. There's something I find really pleasing about Drifting Dragons, the art reminds me of a very particular style. Indeed, it definitely makes me think about the work of the single most famous person when talking Japanese animated movies, Hayao Miyazaki. You'll definitely find similarities in how the aircraft and the scenery are drawn, or maybe that's just me? Probably not.
The anime however made a very interesting choice in terms of art and animation. The entire show is fully CGI-animated. Now, this is definitely gonna rebuke more than one, and yes it has its drawbacks. But, the CGI is actually of good quality, and I think it totally fits the colorful ambiance always present in Drifting Dragons.
When people complain about CGI, it's usually because of the poor quality. And when faced with a good quality CGI, they'll usually say that it can't show proper facial expressions. Maybe that is true to some extent, yet it has never bothered me, I'd say it's simply a different way of showing things, you simply have to get used to it. I particularly thought that Takita, the main character, was really expressive with her face alone. Anyway, I'd totally put Drifting Dragons on my "Good CGI list".
As for the audio, I didn't think much of it, it's not amazing but it does its job in supporting the rest and fits the different situations pretty well.
Story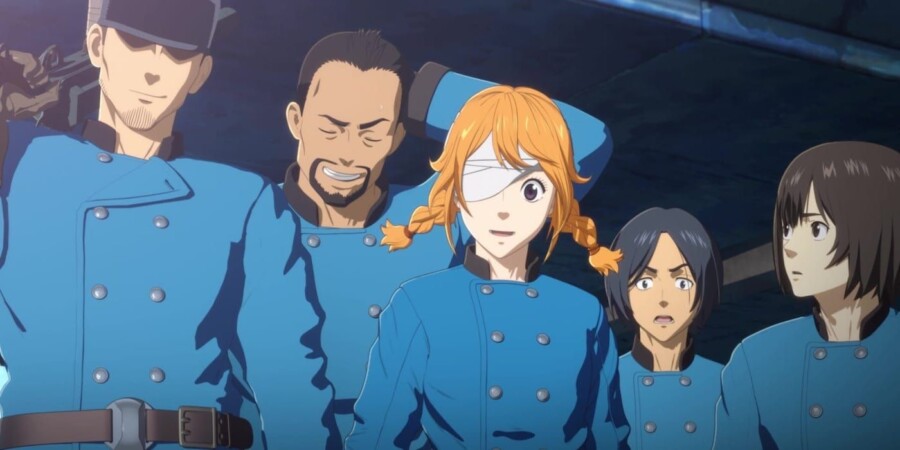 Drifting Dragons has been criticized for one other reason. And that would be about the story itself. You see, the main plot is quite simple. It follows the life of a crew on "Draking Vessel", an airship meant to hunt dragons. Once the hunt is over, they use the dragon as food or other very convenient supplies.
So what is the problem with all that?
Oh yeah, a lot of people thought it was similar to whaling. I'll agree, whaling is bad, and I'll admit you could think about that when watching or reading Drifting Dragons. HOWEVER, that is only if you stop after the very beginning. At the start, you don't know much about the characters or anything else, you simply see dragons being hunted. But it quickly goes well beyond that.
The anime only has one season, so it doesn't go super far into the story, but I assure you, it gets interesting super fast. I would still recommend reading the manga over watching the anime, but I still enjoyed the anime a lot. One thing that's really good is the fact that they stayed true to the manga, without skipping much or changing anything.
I don't want to spoil anything. But there's a lot more to Drifting Dragons than simply hunting harmless creatures. From researching dragons and their behaviors to bringing down aggressive and dangerous drakes, there are so many interesting and different things. I'll even go and say that to some extent whaling is being criticized, certain characters show respect towards dragons and try to prevent them from being hunted for no reason. But I can say nothing more without spoiling major stuff. All in all, the dragons themselves are super interesting and super beautiful, and no drake is like another.
Characters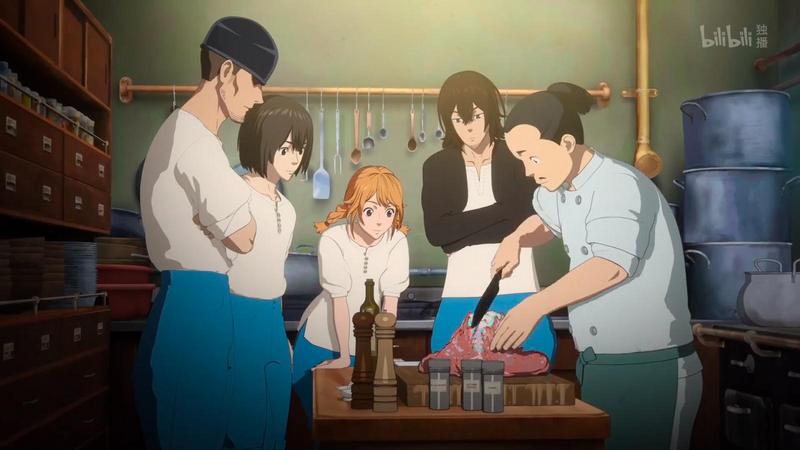 The story wouldn't be interesting if the characters weren't so enticing.
Drifting Dragons puts Takita, the newest recruit of the flying ship "Quin Zaza", and Mika, a guy crazy about eating dragons, in the spotlight. There are other characters that eventually get developed, but these 2 are always at the center of things.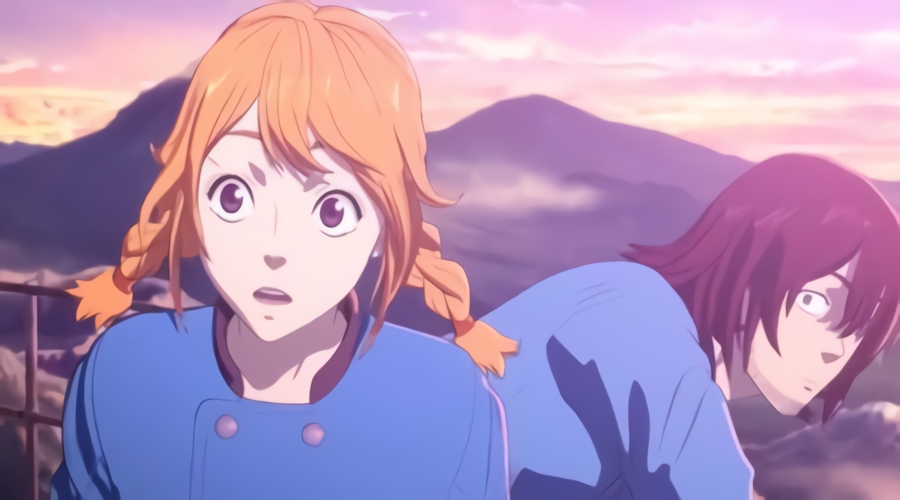 Takita is kinda cute, and I find it super easy to relate to her because we discover the dragon-hunting world at her pace.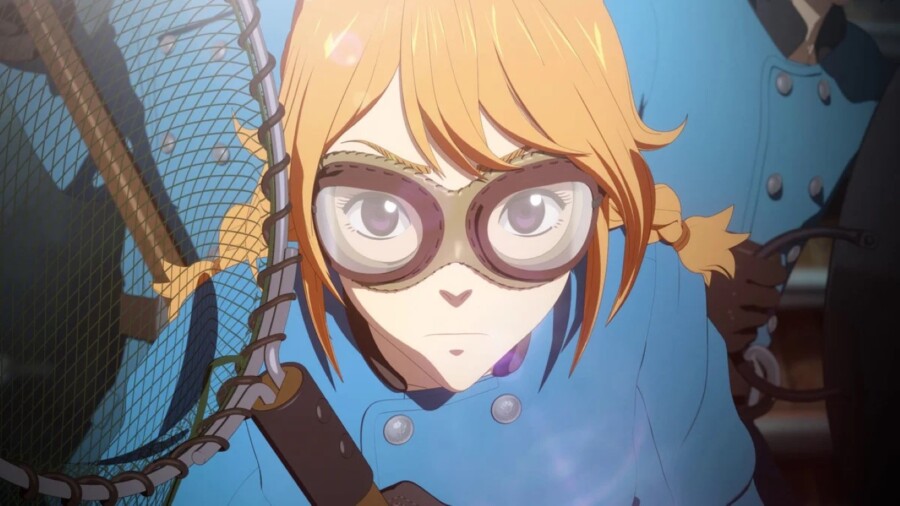 Mika is sort of mysterious and definitely reckless, he got that badass vibe to him and still manages to look like a complete idiot.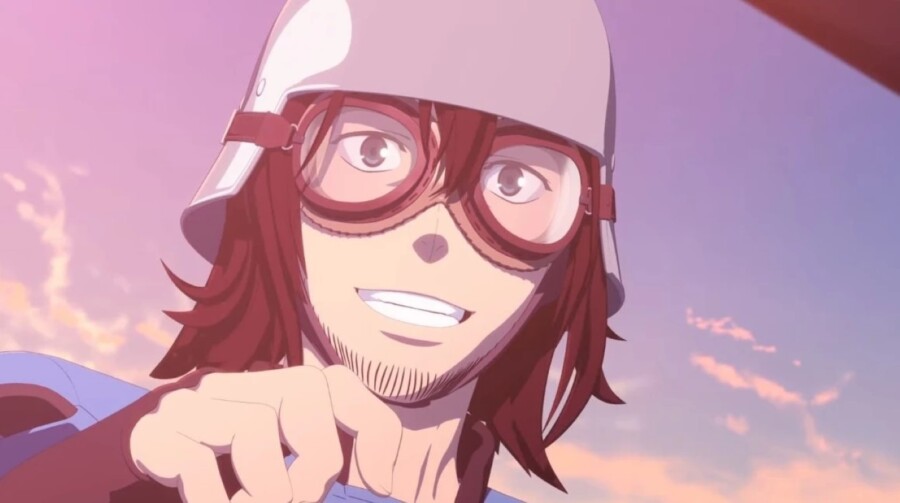 You'll remember the other characters quite easily, they are all peculiar in their own way, even when you don't know much about them, you can tell they all have different stories. The crew is a weird mix of people, and that makes things even more interesting.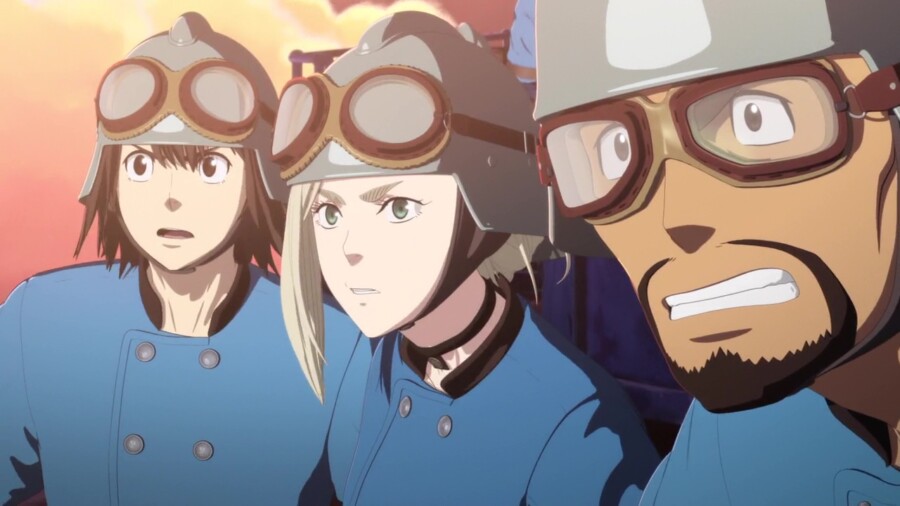 I think some characters' backstories will surprise you. Beyond that, their originality is super refreshing. They all bring something to the table in my opinion. Now if you are looking for romance, there is some, but it clearly isn't the main focus of Drifting Dragons.
Conclusion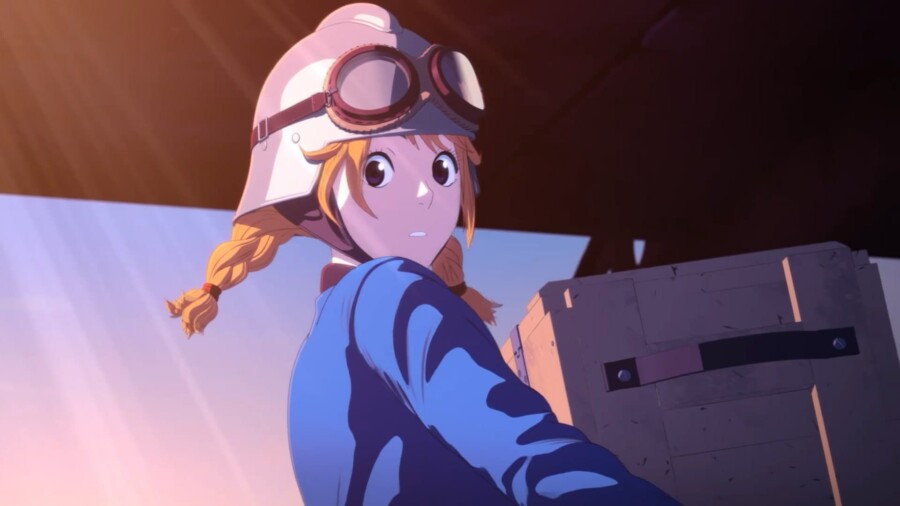 Is this a masterpiece? Hard to say, it's a relatively new manga, and the anime only got one season. Though, it is definitely a great read and watch as far as it concerns me. However, it's not for everyone, if CGI bothers you, if you care about whaling and such, if you don't like cooking and eating delicious meat, then it's not for you. On the other hand, if you like adventure, discovering new stuff, beautiful flying creatures, and originality, then it's totally for you.
In the end, a very original and enjoyable story that is put together with great care, I can't help but want to read more of it. Drifting Dragons totally understands what an adventure is all about.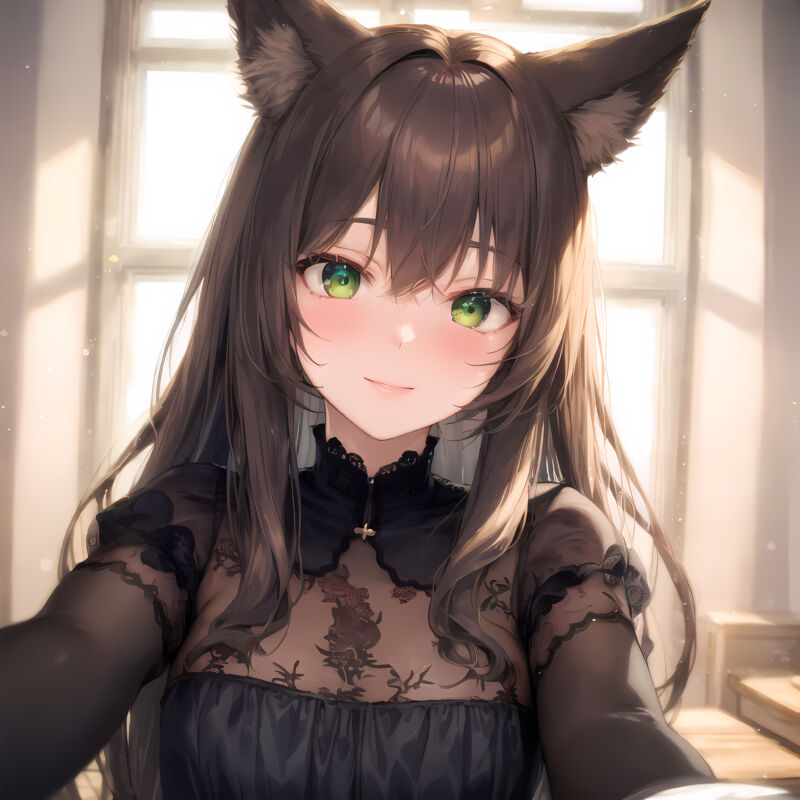 BEFORE YOU GO...
Thanks for reading my article!
If you enjoyed it, please consider supporting me on Patreon. As a Patron, you'll gain access to exclusive perks like stunning AI artworks that are not shared anywhere else, personalized AI-generated art pieces, and the ability to shape the future of this blog by suggesting topics you'd like me to cover.
Your support means everything to me and enables me to keep creating content that I'm passionate about. ✨

Also, you're welcome to join our 9 Tailed Kitsune Anime Discord community. We'd love to have you there! 🙌