10 Cute Anime Like Slow Loop
Disclaimer: This post contains affiliate links. If you use these links to buy something, I may earn a small commission, without any extra cost to you. As an Amazon Associate, I earn from qualifying purchases. Thank you!
Slow Loop is a recreational fishing anime centering around the lives of two stepsisters.
It's one of those anime you watch for its comforting & soothing vibes when you want to feel cozy & relaxed after a stressful day. It will make you smile with its cuteness overload.
All of the anime mentioned below include the exact same trope—cute girls doing cute things. The variation is in activities they do, so let's dive in!
Here are 10 kawaii anime shows similar to Slow Loop!
10. Long Riders!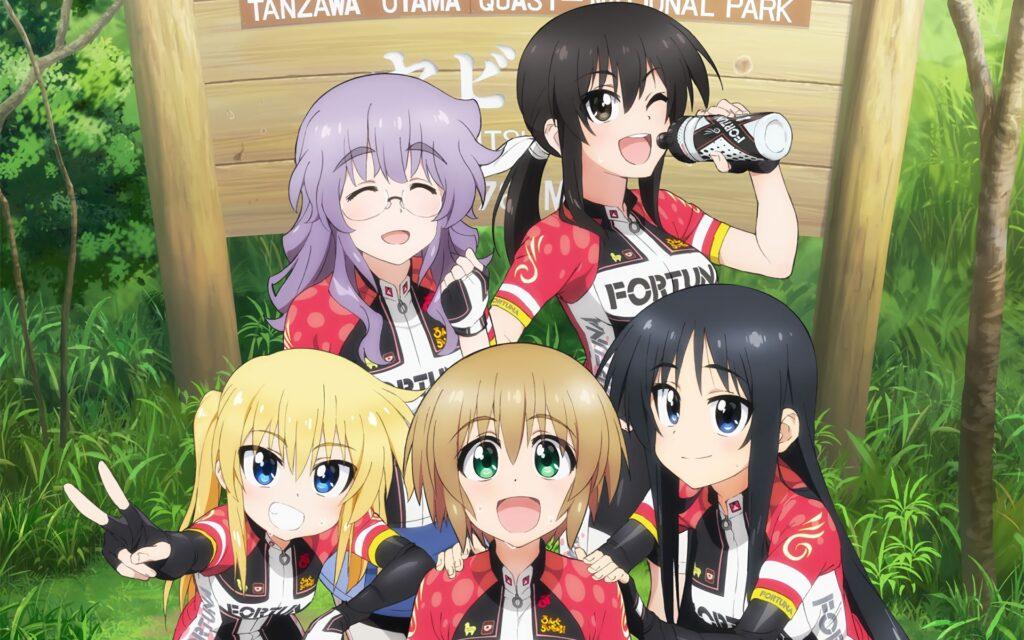 Cute girls go cycling
After seeing someone ride a bike, a clumsy college student buys her own bike and soon discovers her passion for bike racing.
(Source: IMDb)
9. Non Non Biyori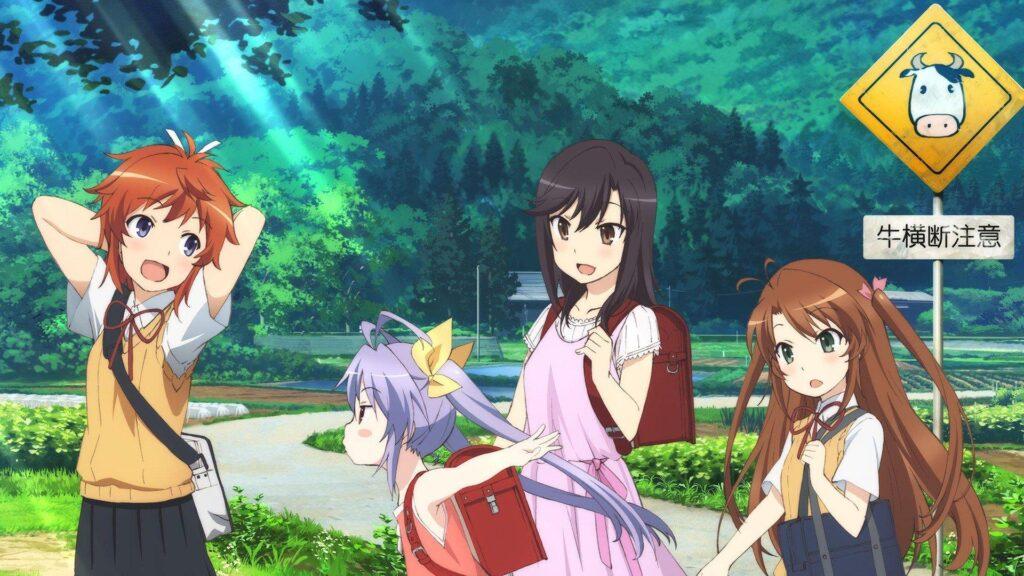 Cute girls doing regular things
Non Non Biyori focuses on the most basic day-to-day life of a group of rural school students.
8. Action Heroine Cheer Fruits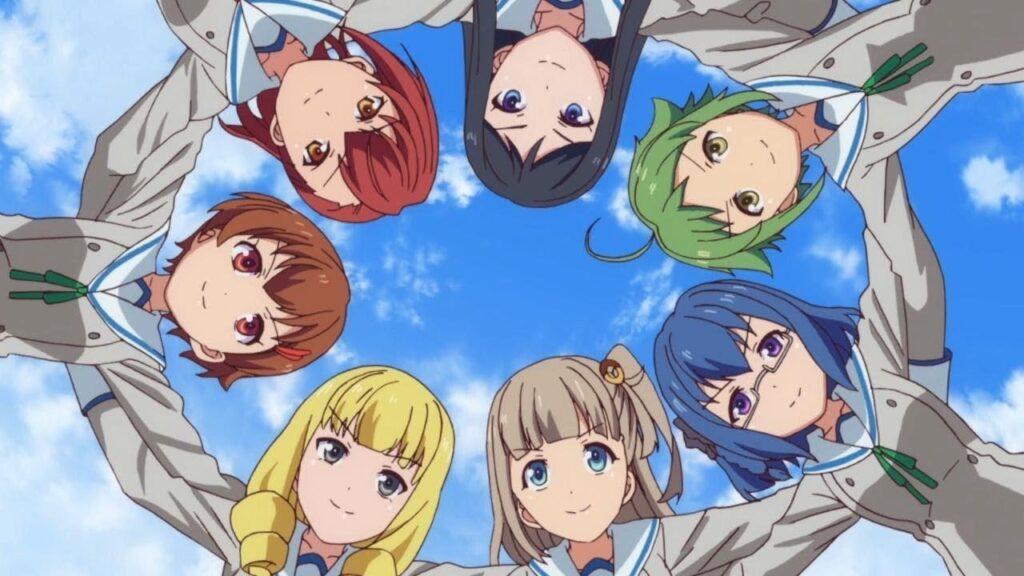 Cute girls performing live shows
A group of girls becomes their hometown's local action heroines in order to boost its popularity.
7. Love Live! School Idol Project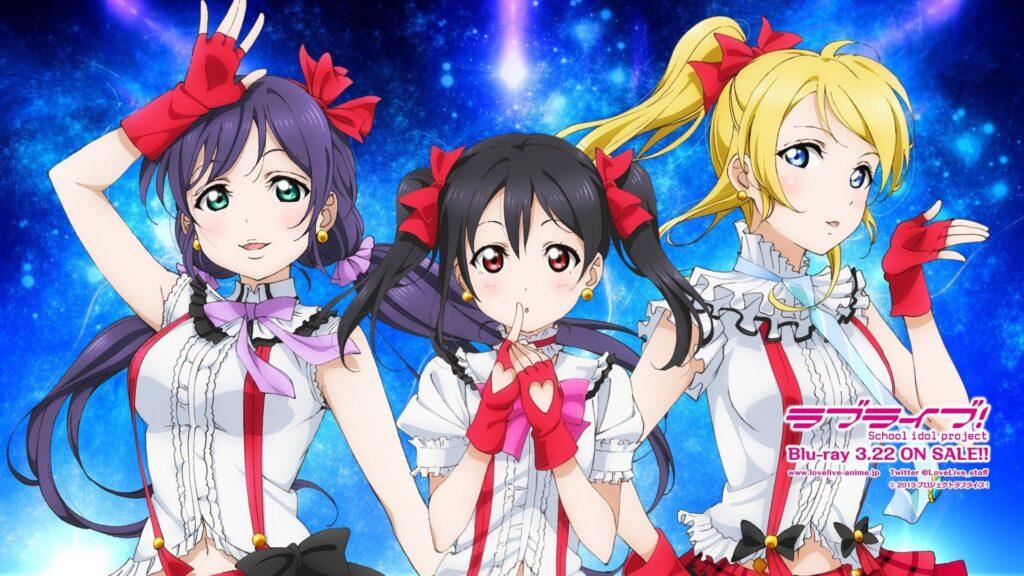 Cute girls being school idols
Nine schoolgirl friends become idols in order to save their school from shutting down.
6. K-On!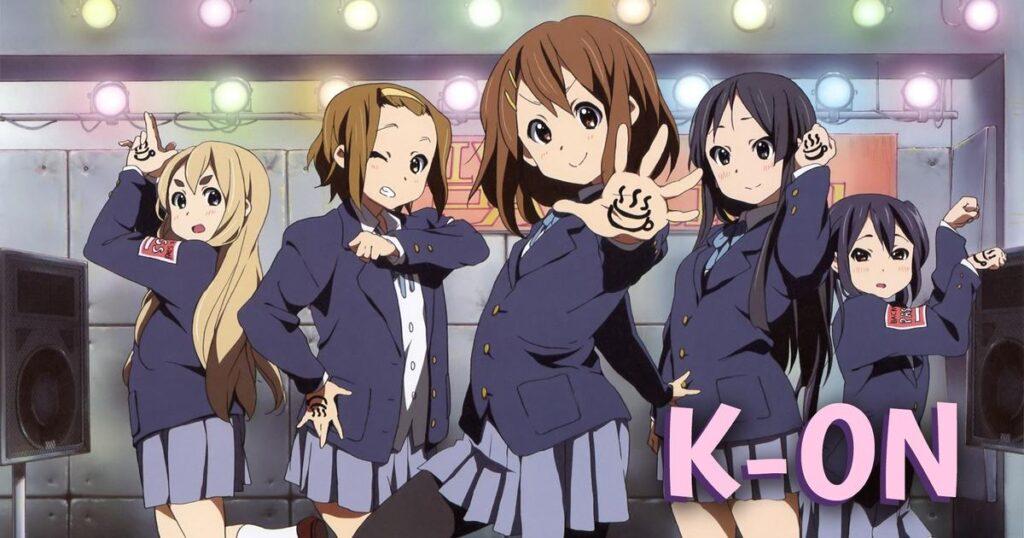 Cute girls performing on stage
K-ON! follows the daily activities of several high school girls who form a light music club.
5. Aiura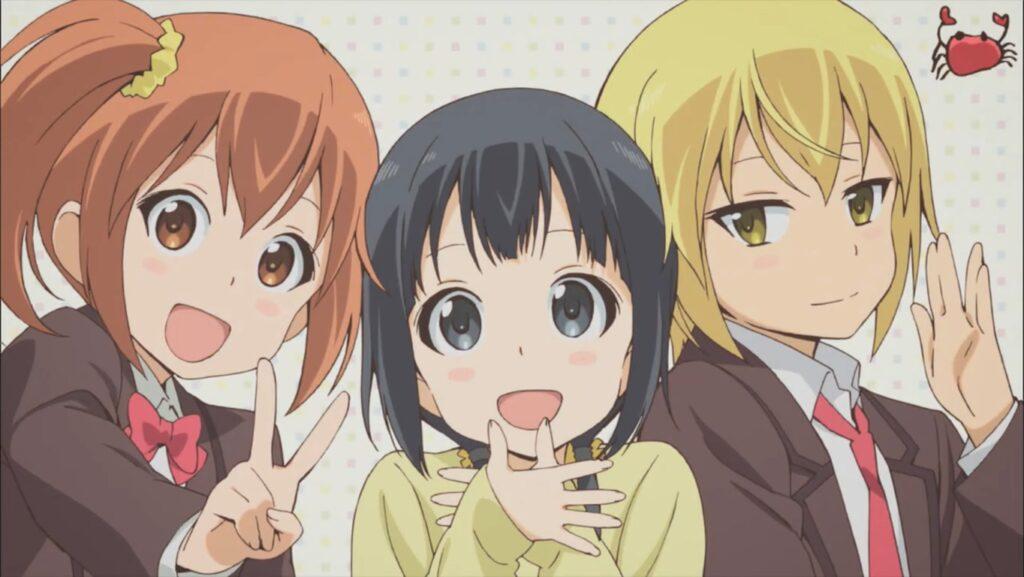 Cute girls doing regular activities
Twelve four-minute episodes revolving around the lives of three best friends in high school.
4. One Off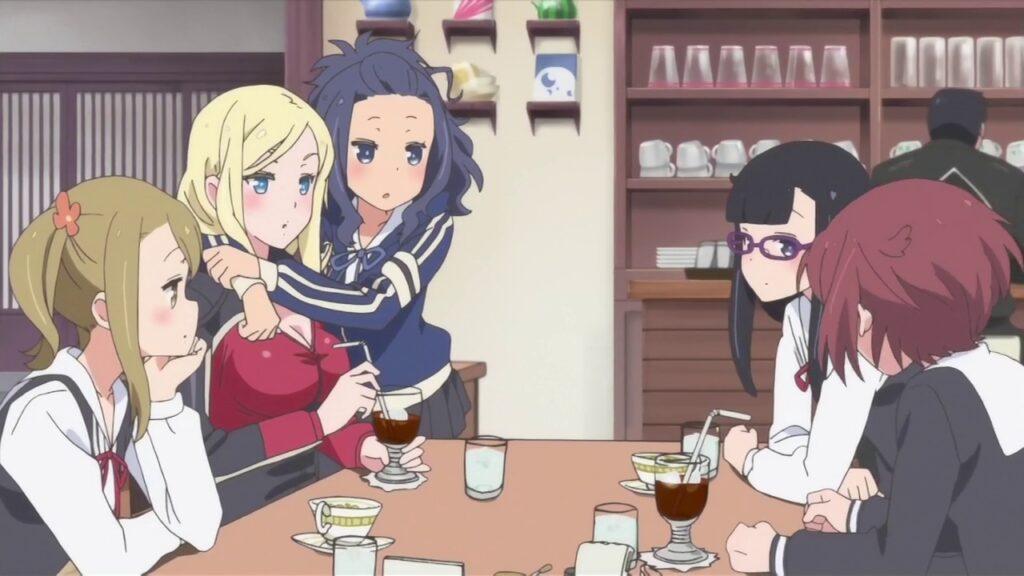 Cute girls go motorcycling
The story follows a young girl named Haruno Shiozaki and her friends who enjoy motorcycles and one day meet a curious motorcyclist named Cynthia.
(Source: Wikipedia)
3. Encouragement of Climb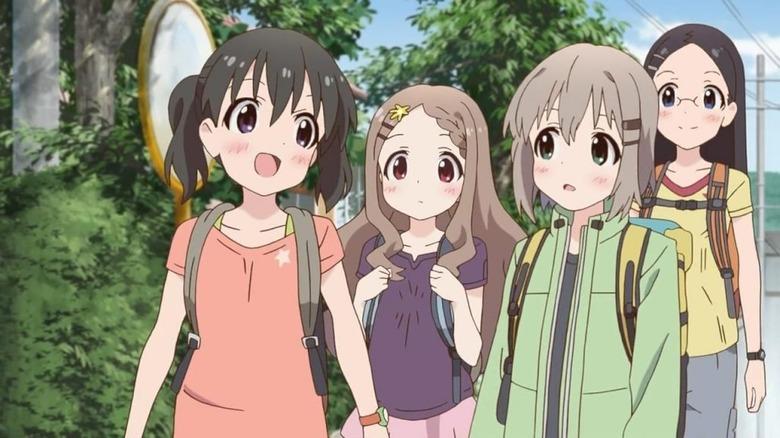 Cute girls go climbing
Aoi Yukimura is a shy and timid high schooler who prefers indoor hobbies because of her fear of heights. Her solitary life is, however, about to change after she reunites with her childhood friend Hinata Kuraue who loves climbing.
2. Laid-Back Camp (Yuru Camp)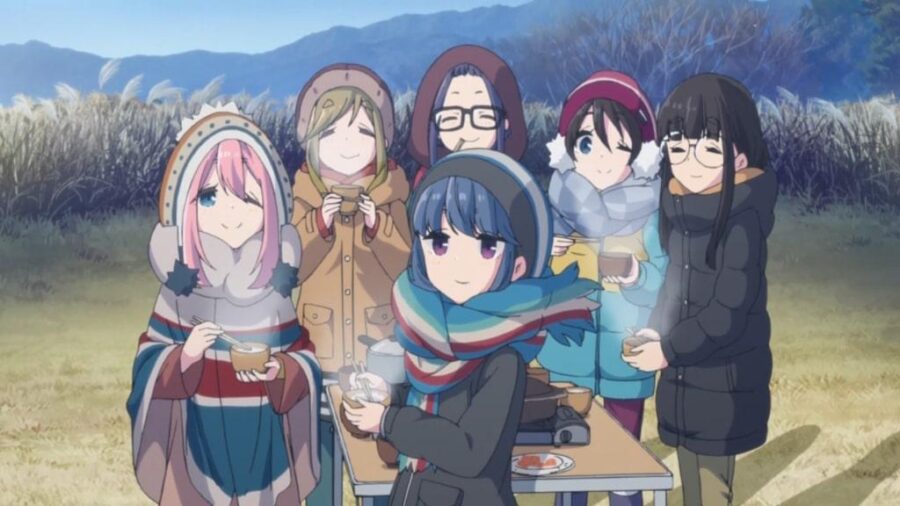 Cute girls go camping
Rin likes to go camping by herself along the lakes that provide a scenic view of Mt. Fuji. Nadeshiko loves to take cycling trips by herself to places where she can see Mt. Fuji. After they meet, Rin and Nadeshiko take camping trips, eat cup ramen together, and enjoy the scenery.
(Source: yuru camp fandom)
1. Diary of Our Days at the Breakwater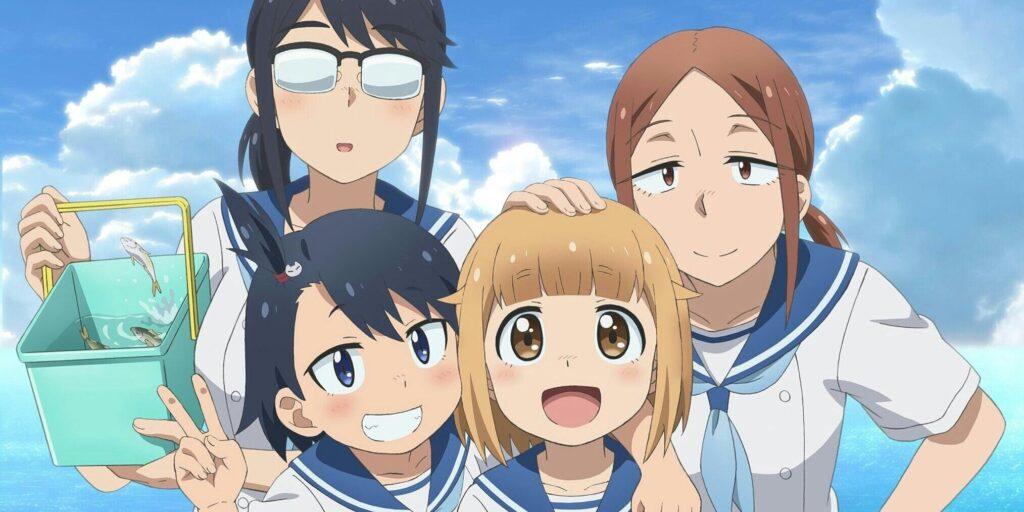 Cute girls go fishing
A girl who fears big creatures and bugs gets tricked into joining the school's fishing club.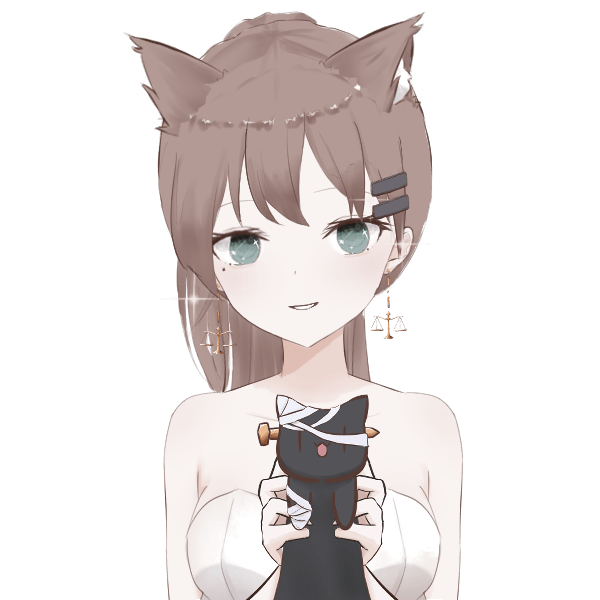 Hi, my name is Mia, and I am the founder of 9 Tailed Kitsune. I am a big fan of esports, games, and anime. When I was around 7 years old, Phantom Thief Jeanne sparked my fascination for anime, and it has never faded!