Slow Loop is a charming anime series that centers around the lives of two stepsisters who love to fish for recreation. This anime provides a serene and comforting atmosphere that is perfect for those who are looking for a relaxing and stress-free experience. With its adorable and endearing moments, it will fill your heart with happiness and bring a smile to your face.
For those who are fans of anime series that feature cute girls doing cute things, Slow Loop is definitely a must-watch. It's part of a larger genre that showcases the everyday activities of cute girls, making it perfect for viewers of all ages. Whether you're looking for a cute and cozy escape from the stresses of everyday life or simply looking for a feel-good anime that will warm your heart, Slow Loop is a good choice. So sit back, relax, and let the cute and comforting vibes of this anime wash over you.
Here are 10 kawaii anime shows similar to Slow Loop!
Disclaimer: This post contains affiliate links. If you use these links to buy something, I may earn a small commission, without any extra cost to you. As an Amazon Associate, I earn from qualifying purchases. Thank you!
10. Long Riders!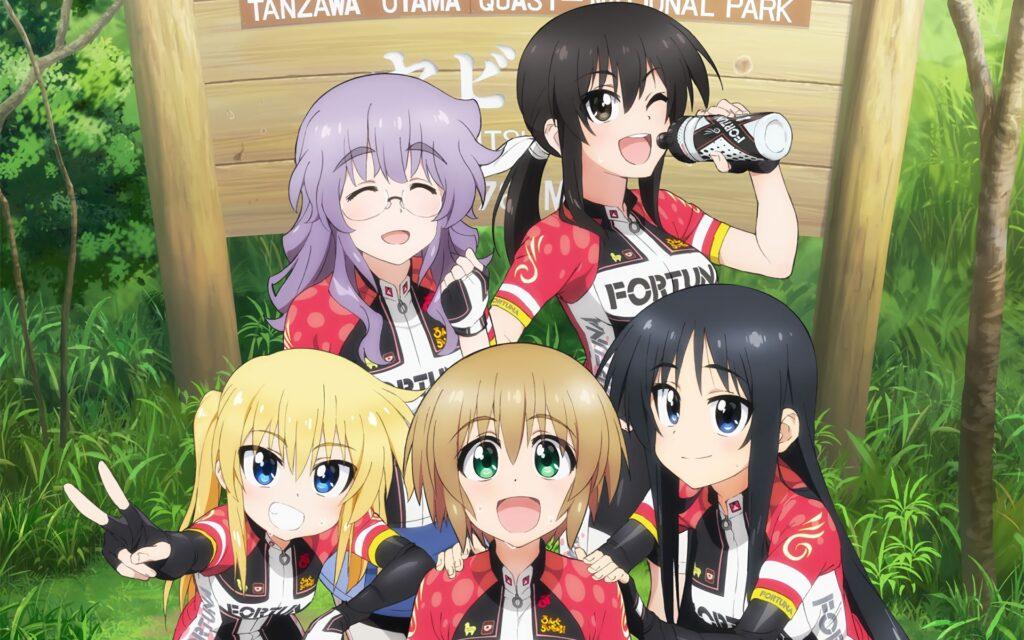 Cute girls go cycling
After seeing someone ride a bike, a clumsy college student buys her own bike and soon discovers her passion for bike racing.
(Source: IMDb)
9. Non Non Biyori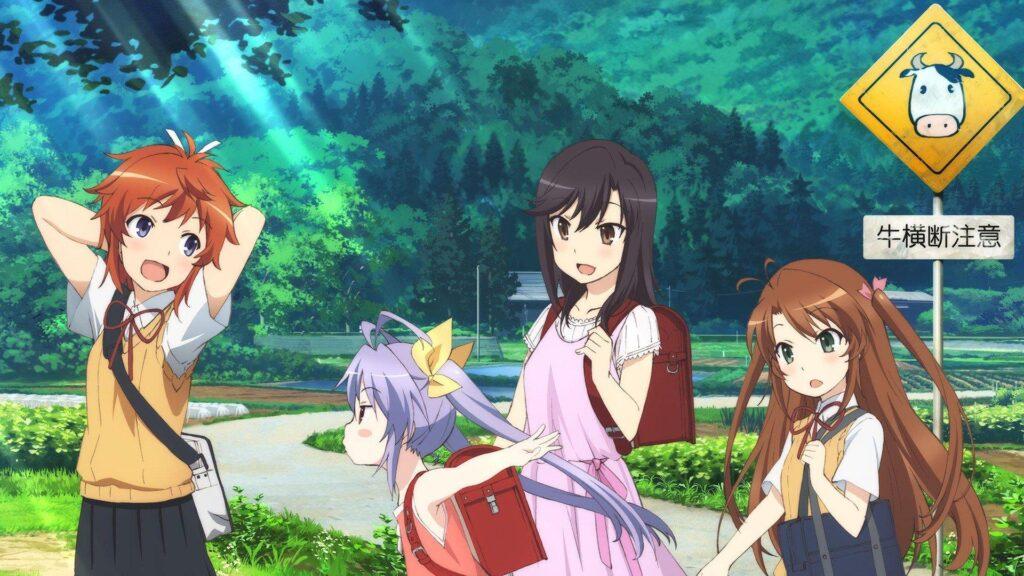 Cute girls doing regular things
Non Non Biyori focuses on the most basic day-to-day life of a group of rural school students.
8. Action Heroine Cheer Fruits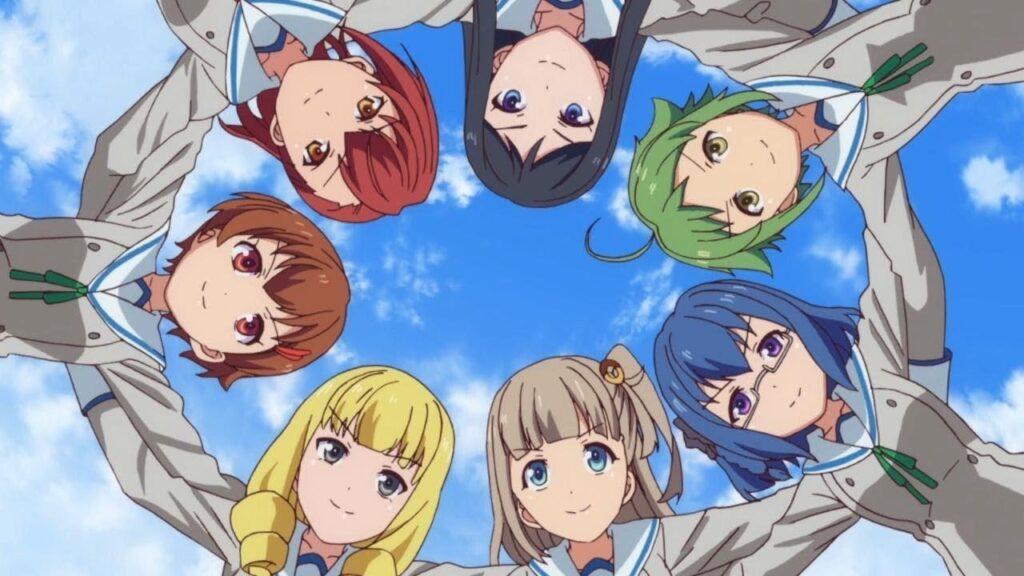 Cute girls performing live shows
A group of girls becomes their hometown's local action heroines in order to boost its popularity.
7. Love Live! School Idol Project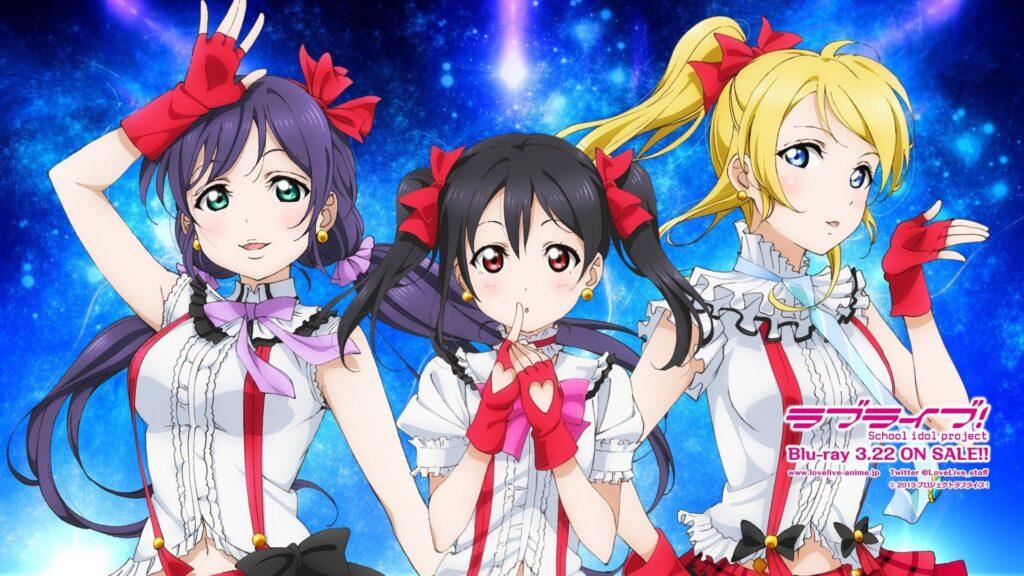 Cute girls being school idols
Nine schoolgirl friends become idols in order to save their school from shutting down.
6. K-On!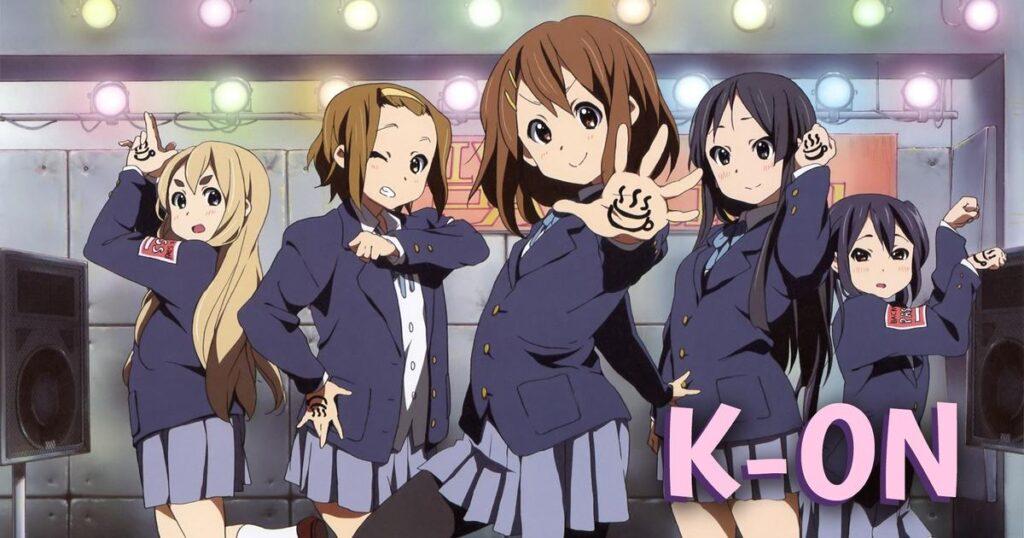 Cute girls performing on stage
K-ON! follows the daily activities of several high school girls who form a light music club.
5. Aiura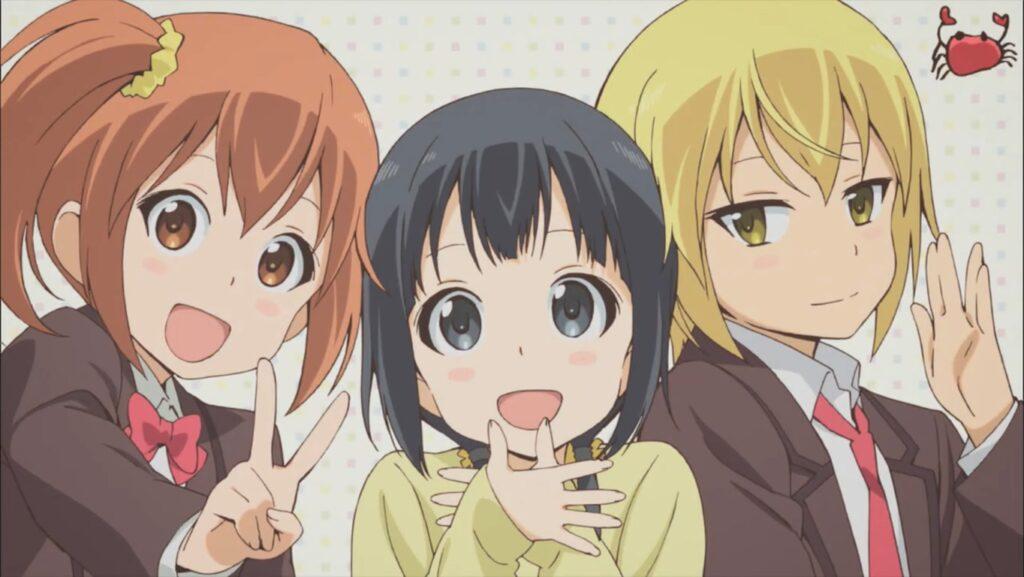 Cute girls doing regular activities
Twelve four-minute episodes revolving around the lives of three best friends in high school.
4. One Off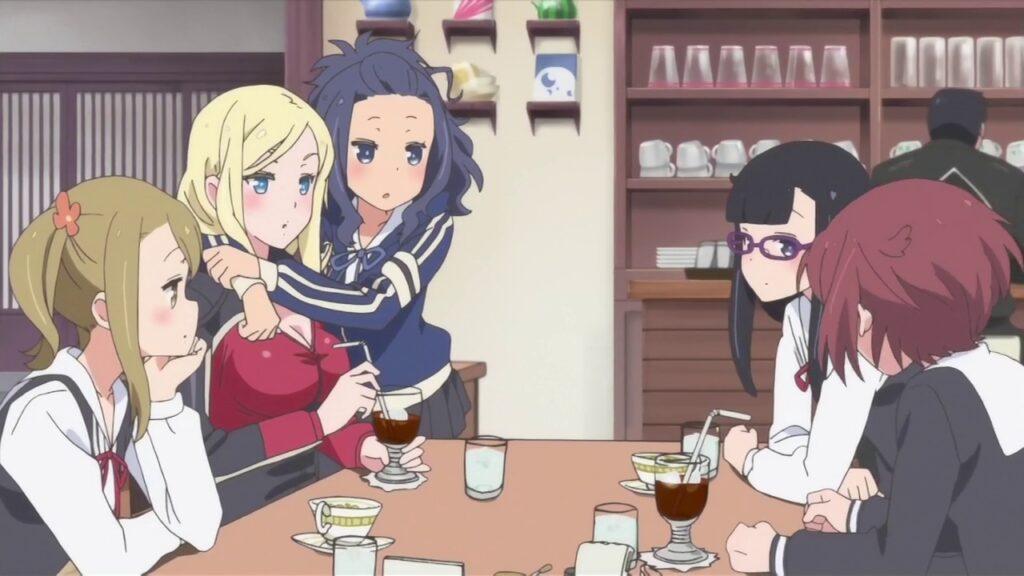 Cute girls go motorcycling
The story follows a young girl named Haruno Shiozaki and her friends who enjoy motorcycles and one day meet a curious motorcyclist named Cynthia.
(Source: Wikipedia)
3. Encouragement of Climb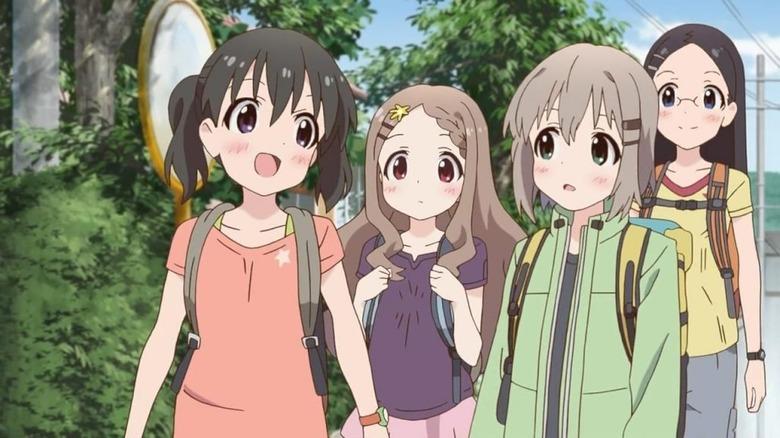 Cute girls go climbing
Aoi Yukimura is a shy and timid high schooler who prefers indoor hobbies because of her fear of heights. Her solitary life is, however, about to change after she reunites with her childhood friend Hinata Kuraue who loves climbing.
2. Laid-Back Camp (Yuru Camp)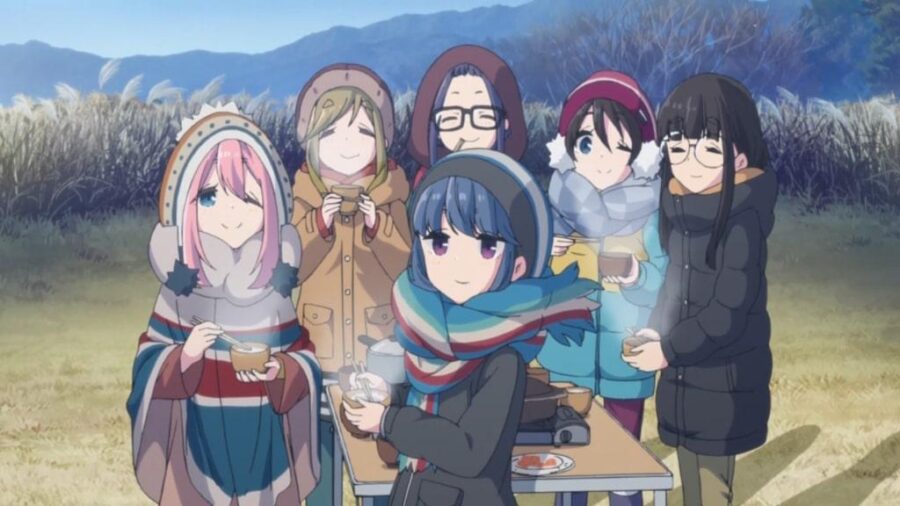 Cute girls go camping
Rin likes to go camping by herself along the lakes that provide a scenic view of Mt. Fuji. Nadeshiko loves to take cycling trips by herself to places where she can see Mt. Fuji. After they meet, Rin and Nadeshiko take camping trips, eat cup ramen together, and enjoy the scenery.
(Source: yuru camp fandom)
1. Diary of Our Days at the Breakwater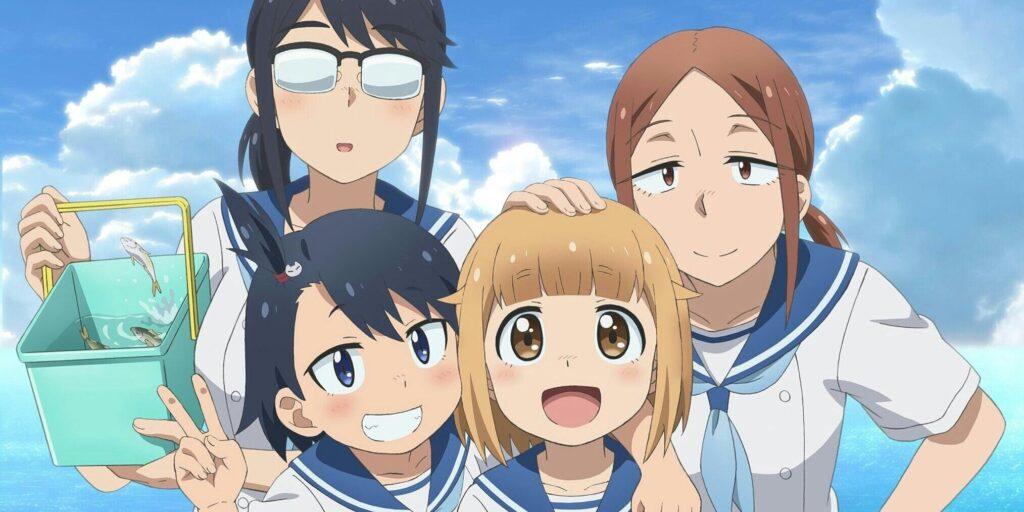 Cute girls go fishing
A girl who fears big creatures and bugs gets tricked into joining the school's fishing club.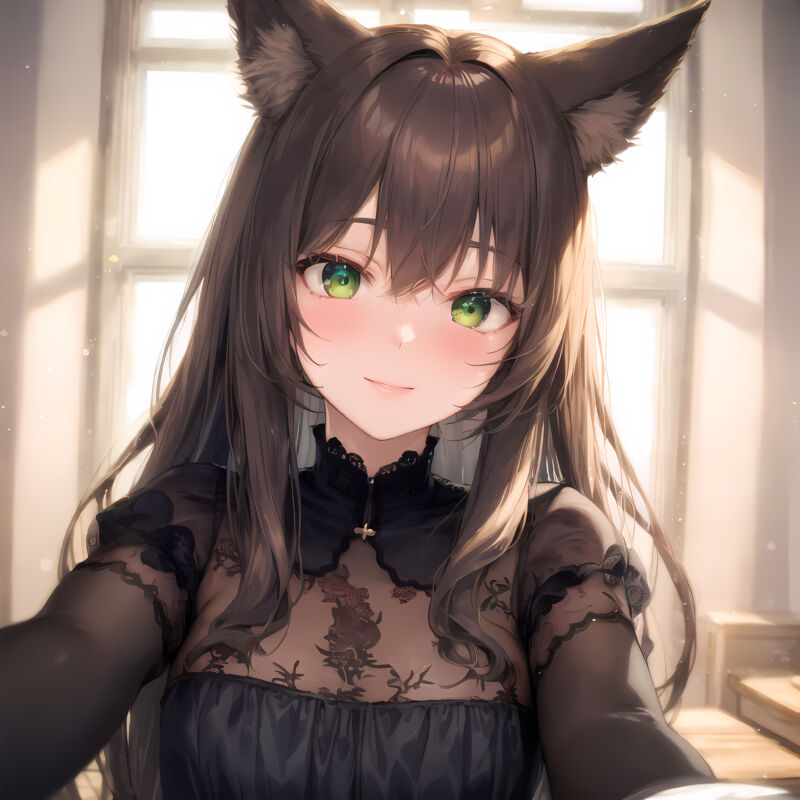 BEFORE YOU GO...
Thanks for reading my article!
If you enjoyed it, please consider supporting me on Patreon. As a Patron, you'll gain access to exclusive perks like stunning AI artworks that are not shared anywhere else, personalized AI-generated art pieces, and the ability to shape the future of this blog by suggesting topics you'd like me to cover.
Your support means everything to me and enables me to keep creating content that I'm passionate about. ✨

Also, you're welcome to join our 9 Tailed Kitsune Anime Discord community. We'd love to have you there! 🙌