Disclaimer to be completely transparent: TokyoTreat sent me the Christmas Crunch box in exchange for an honest review. As always, all opinions expressed in this article are my own.
TokyoTreat is an online monthly subscription service that sends its subscribers a crate of hand-picked Japanese candies, snacks, and drinks monthly, based in Tokyo, Japan.
There are various subscription plans available:
Monthly – $37.50 USD+ Shipping/Per Month
3 Months Prepaid Plan – $35.50 + Shipping/Per Month
6 Months Prepaid Plan- $33.50 + Shipping/Per Month
12 Months Prepaid Plan- $32.50 + Shipping/Per Month
As you can see, 6 & 12 months prepaid plans save you a lot of money if you want to receive fun Japanese snacks every month. After you subscribe, you will get each month a neatly packed mysterious box filled with 15-20 full-size Japanese snacks that will bring you to Japan with each bite you take. They also offer an option to send the box as a gift! You can also see the past boxes here.
TokyoTreat's delivery costs vary based on the country where you live. If you are for example Slovak, you will pay $12.50 and can expect the box to be delivered within 7-28 days. The U.S. residents will pay the same amount but will receive the package within 2-14 days. You can check the prices and delivery time for your country on their website.
With the current COVID situation this service comes more than handy since the traveling is restricted and not recommended (and who am I fooling, it's costly to travel to Japan).
Not only that not many people have the means to visit Japan even if they wanted to but also in many countries including mine (Slovakia) it's really difficult to get your hands on some authentic Japanese snacks or candies. For people like me, this is probably one of a few options for how to taste genuine Japanese snacks.
To be honest with you, I was a bit worried. I am a picky eater and I am very stereotypical with food. Also, I don't have much experience with other kitchens except for the Slovak one.
With that being said, let's get into testing!
I was surprised that after I opened the orange box I was instantly greeted with the snacks & candies carefully packed inside. I kind of expected it to have more layers or something? I was honestly glad that there was no plastic involved. 🙂
On top of the snacks was a booklet where I could read a short description of each snack or candy in English, so I got the proper introduction to them before the first bite. You can do this reversely and just guess the flavors but I didn't want to be surprised that way so I first carefully read it, then I tasted it and compared what I thought with the actual official description. It was a fun experience, I can tell you. And 90% of those flavors were completely new to me!
Premium Snacks:
1. Calpis Strawberries & Cream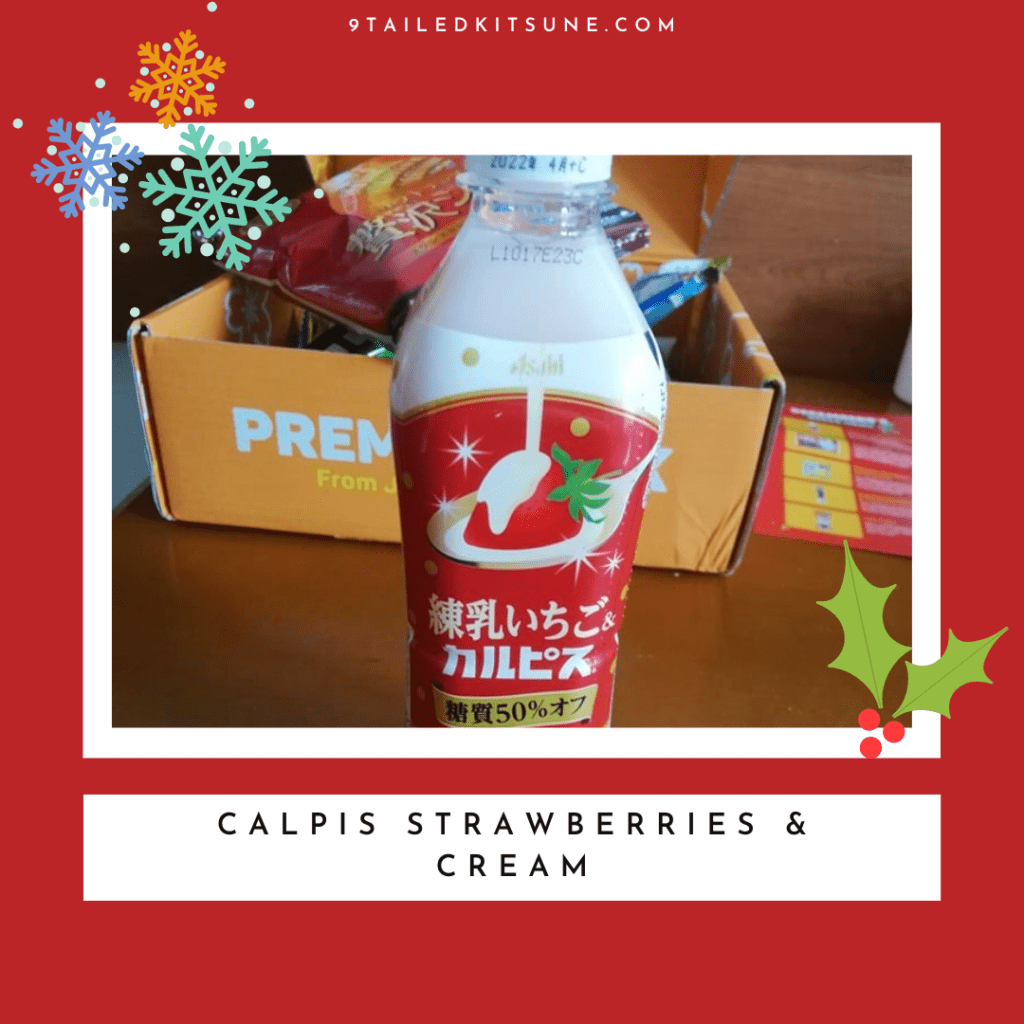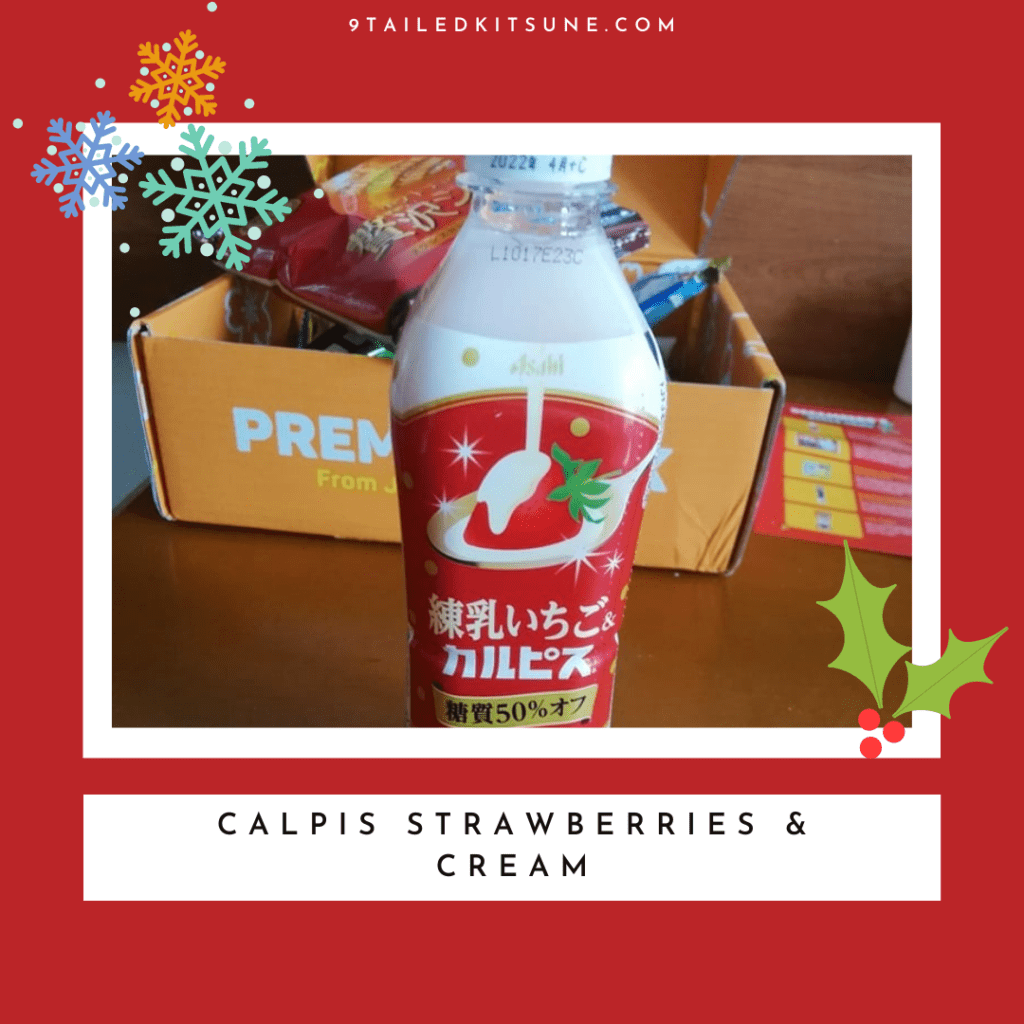 A yummy lactic-based beverage tasted like sweet & sour strawberry mixed with condensed milk. I loved it and drank it all the first day. I perceived the flavor as mild but extremely balanced.
2. Kitkat Milk Tea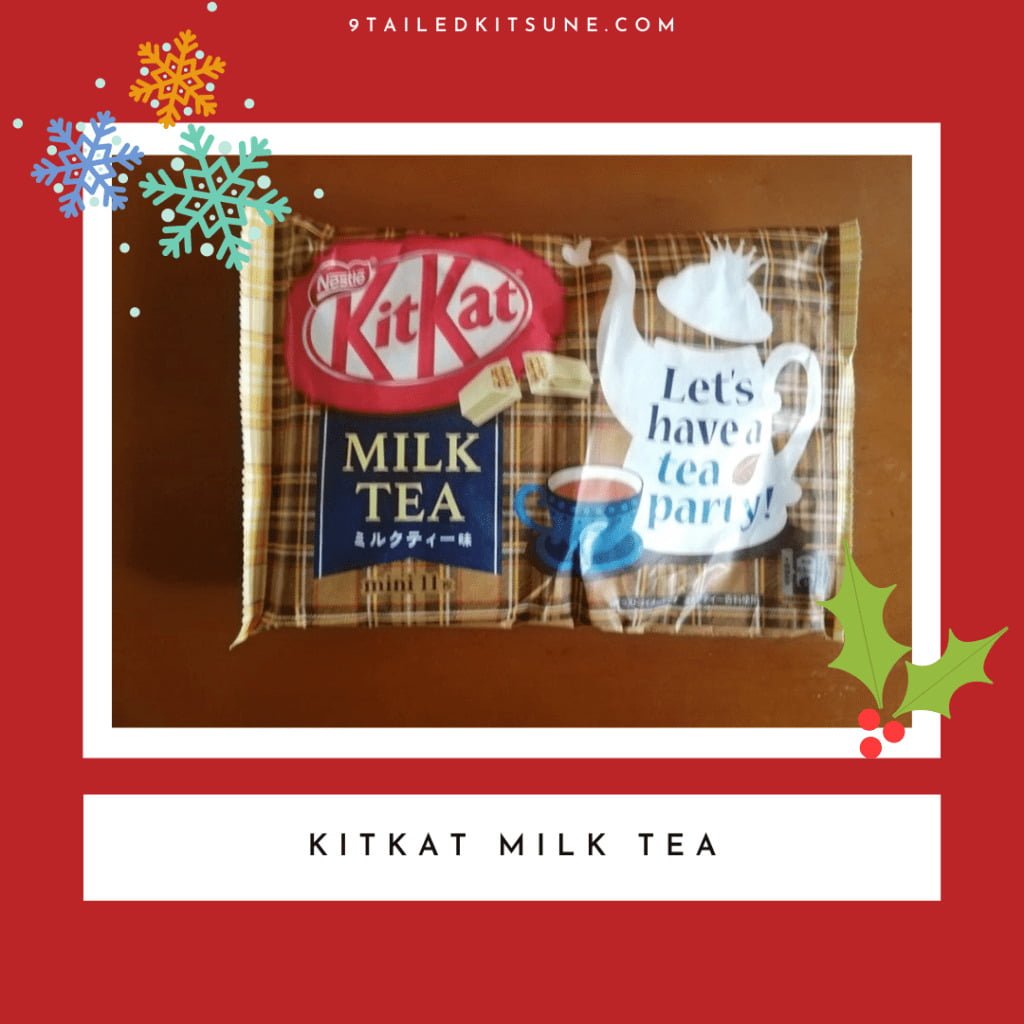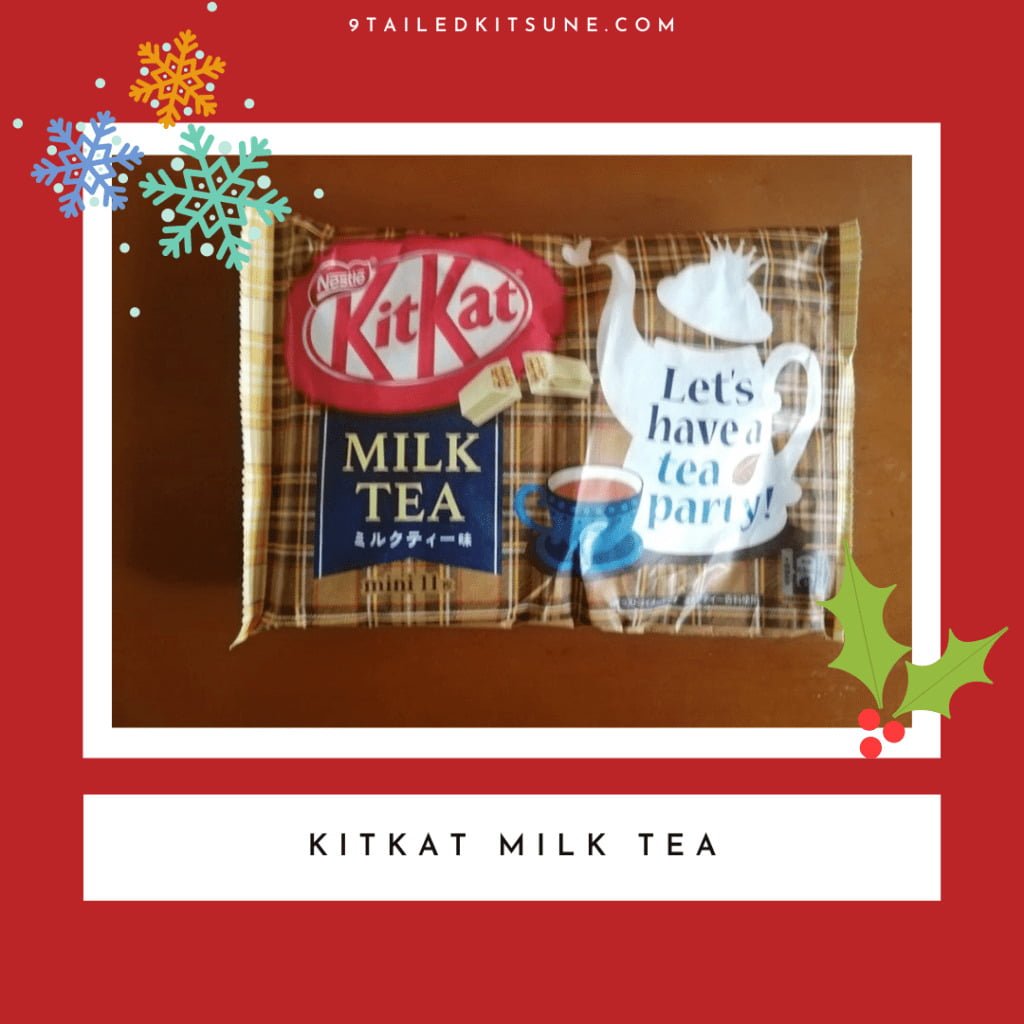 This package included 11 mini Kit Kat chocolate bars that taste like Royal Milk Tea. I can tell you, I have never tasted anything like this before! It was a very mild sweet flavor that goes really well with coffee. My dad also said that he has never tasted anything like this. We both loved it!
3. Pokemon Christmas Party Snacks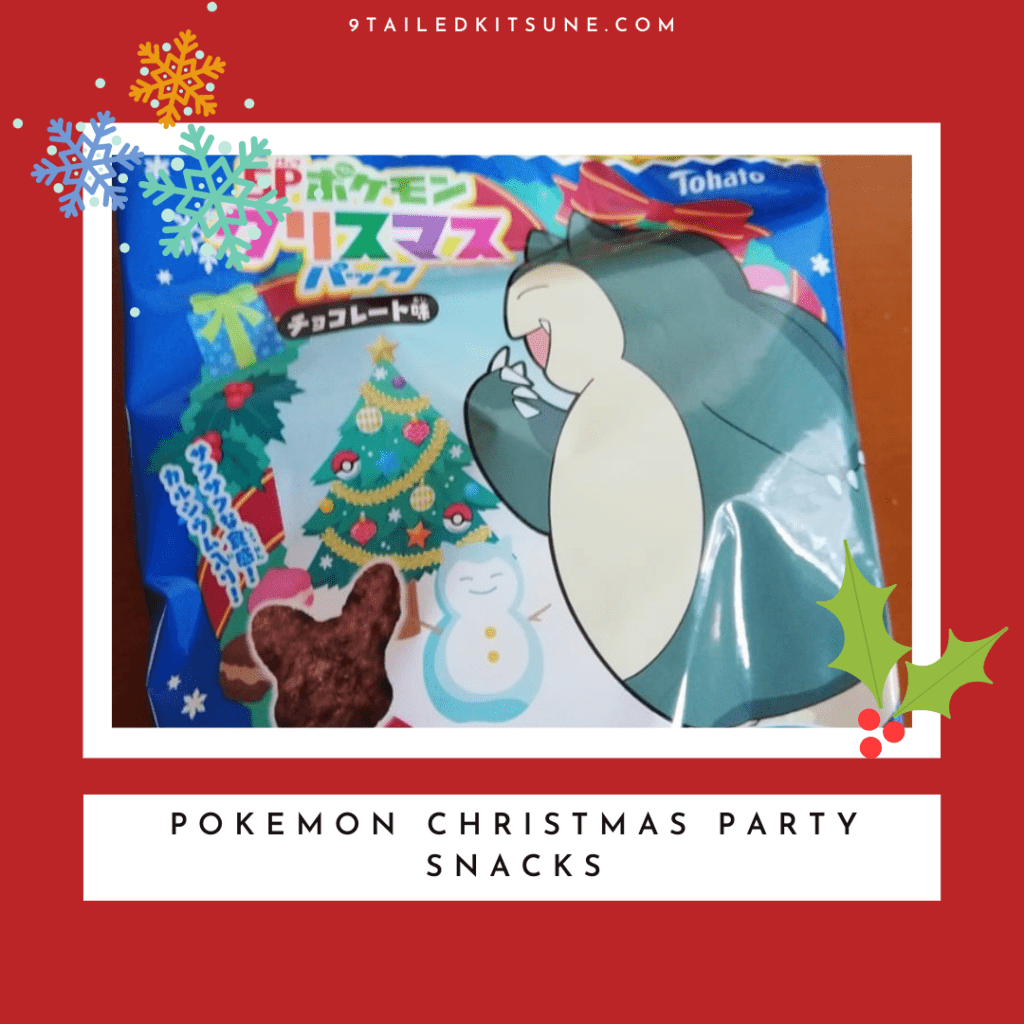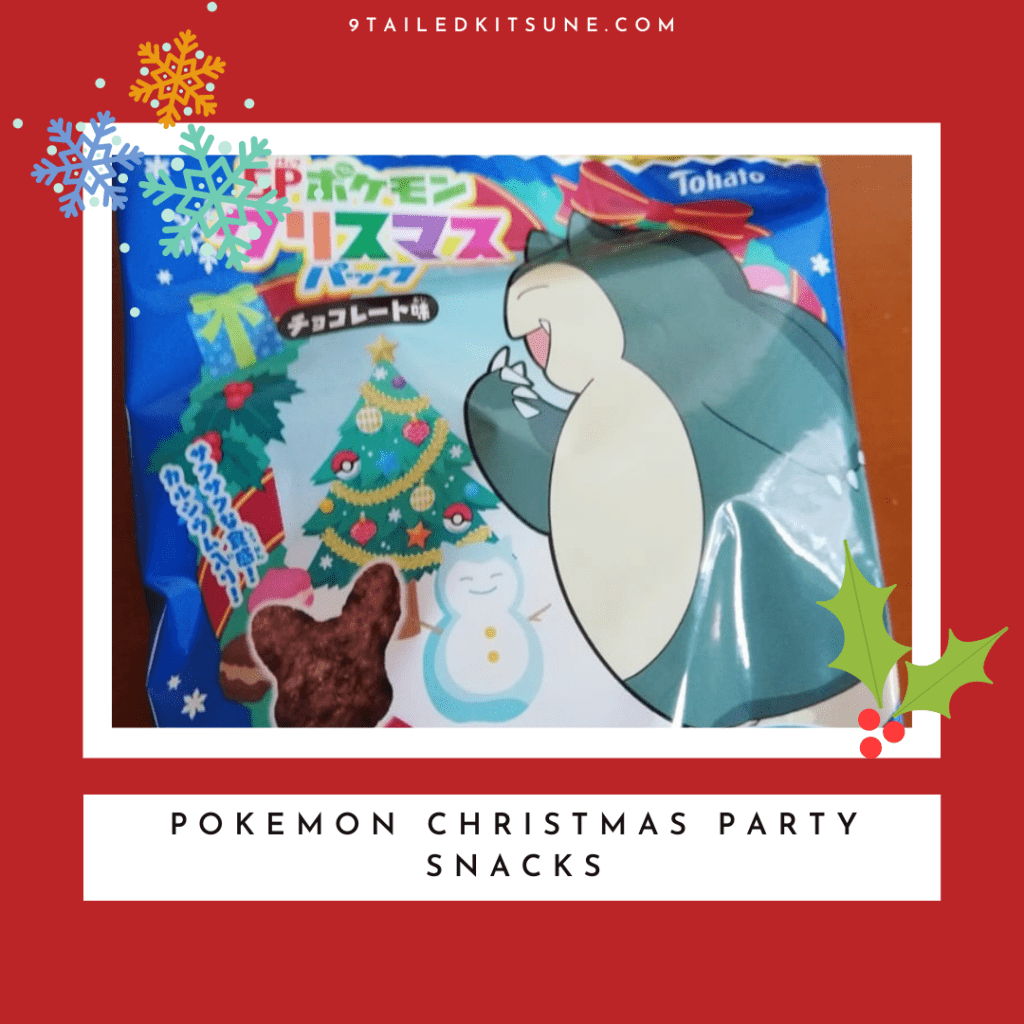 Lots of small choco corn puffs, it reminds me of choco cereals that go well with milk & yogurt. I would normally eat this for breakfast. This snack is suitable for everyone because it doesn't have a strong taste.
4. Premium Umaibo Mozzarella & Camembert Cheese Flavor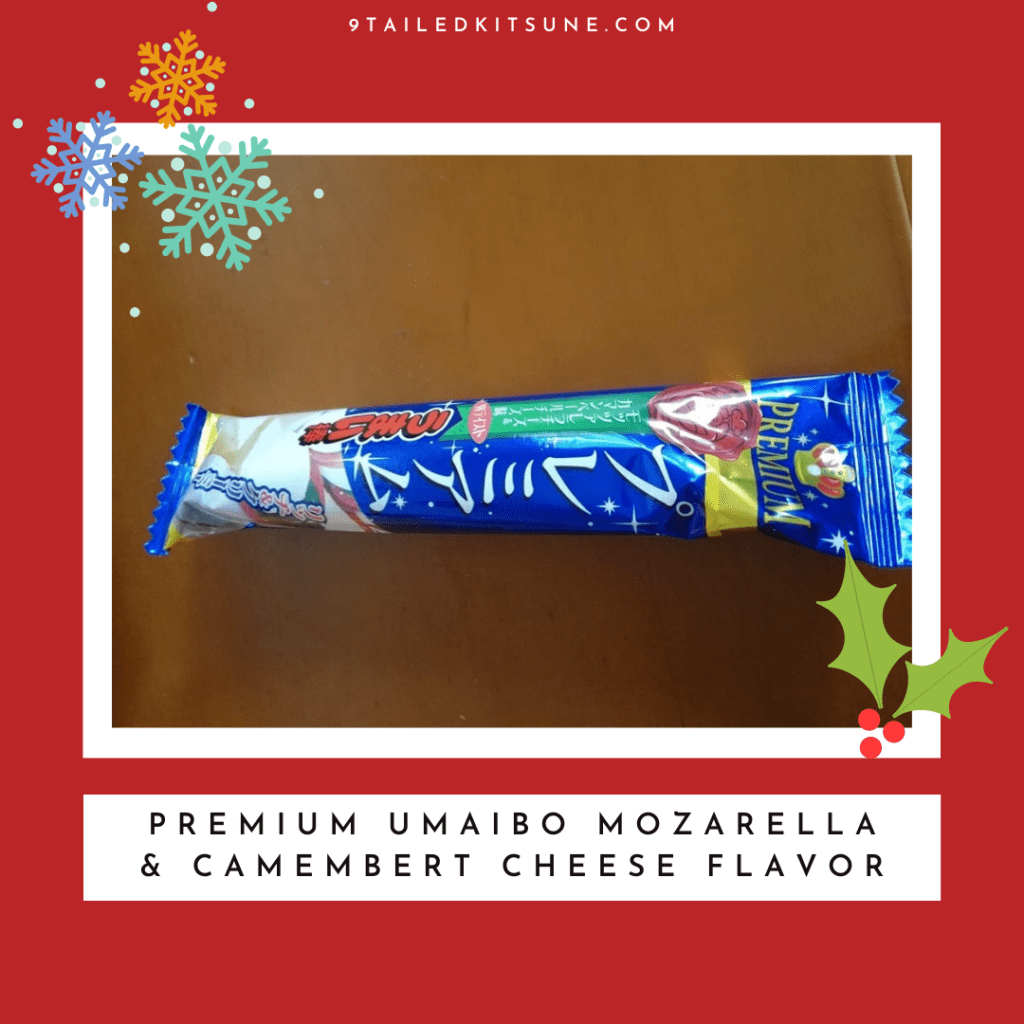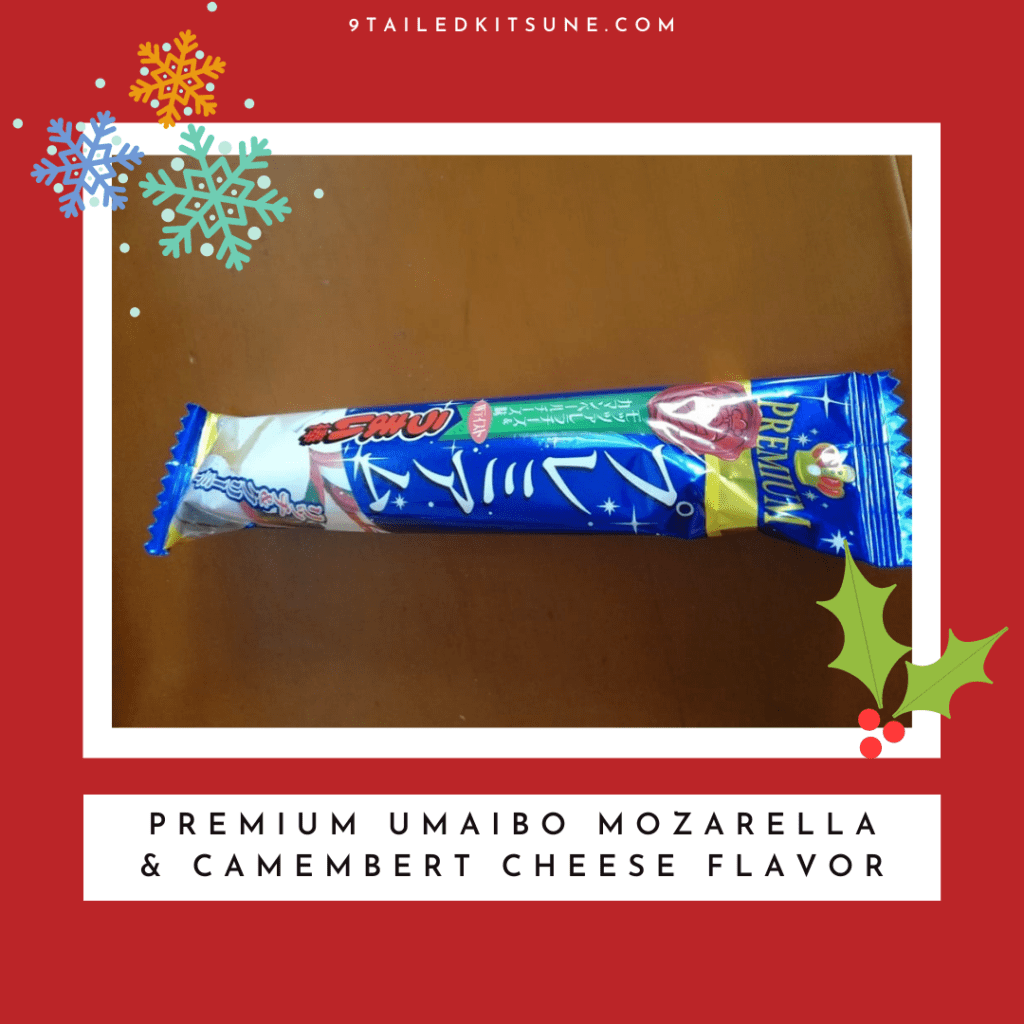 Do you love cheese? Because this snack is made exactly for cheese lovers. And I for sure am one so I ate this within seconds, lol. It was foamy so it was a fast process!
5. Cola Foam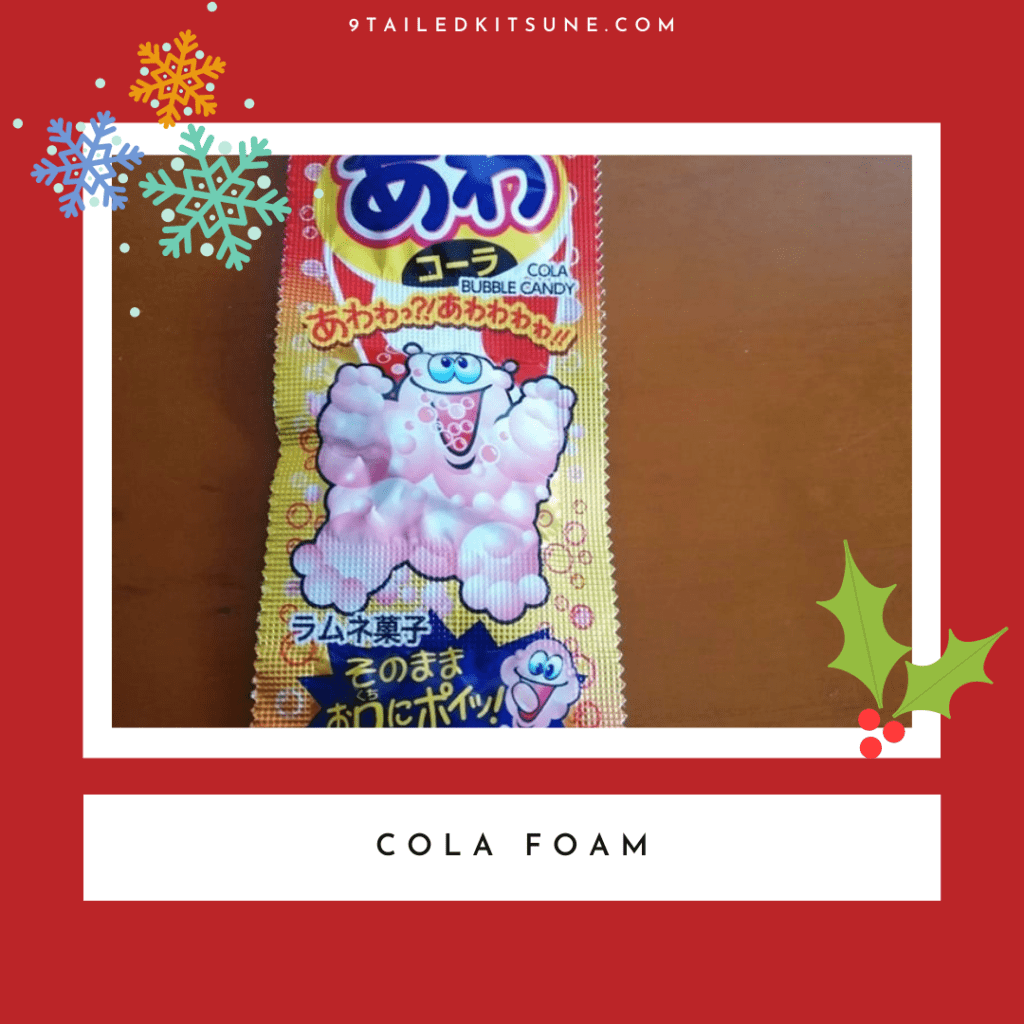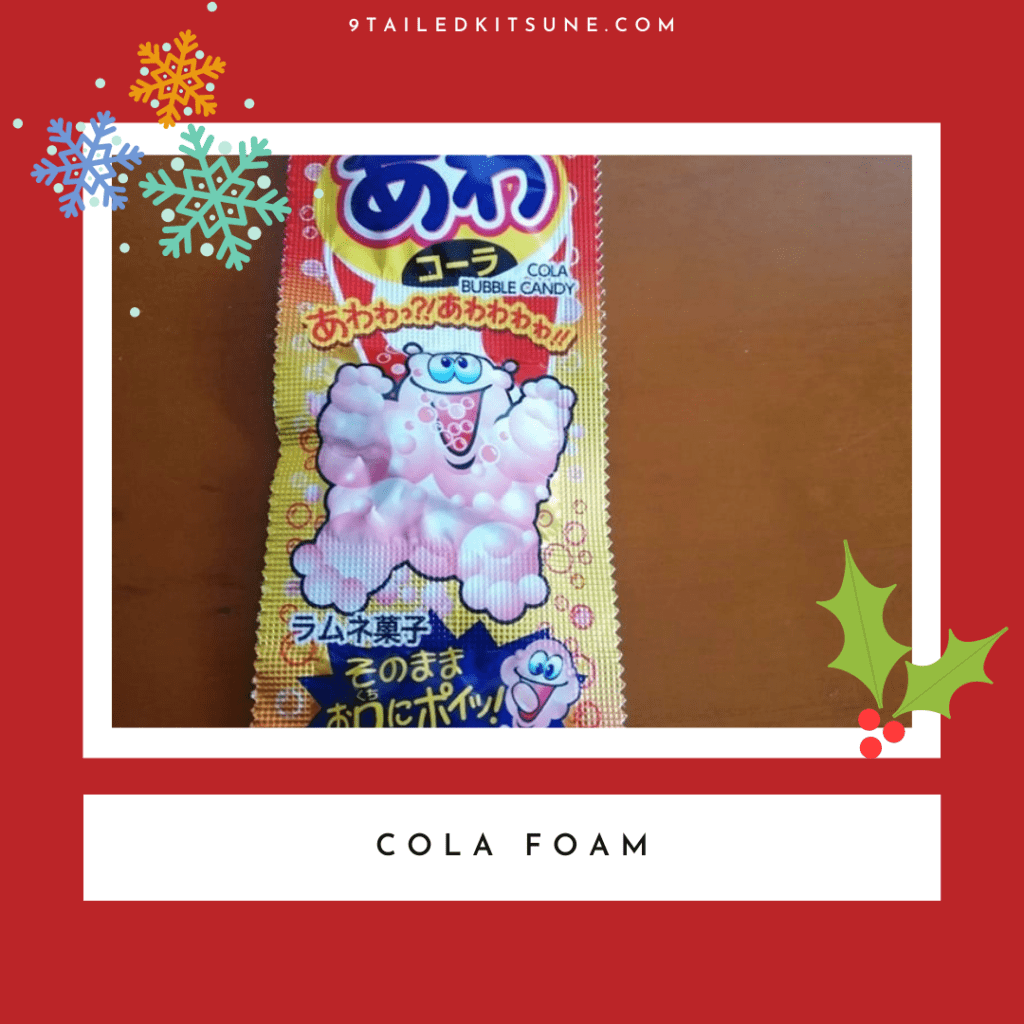 I initially thought that this candy is a multivitamin you put into water (wrong). It's supposed to foam up and gradually melt in your mouth! It was weird but I ended up eating 2 out of 3 foams (I gave one to my dad). It was sour-sweet but more on the sour side. Kinda fresh.
Classic Snacks
1. Pocky Winter Caramel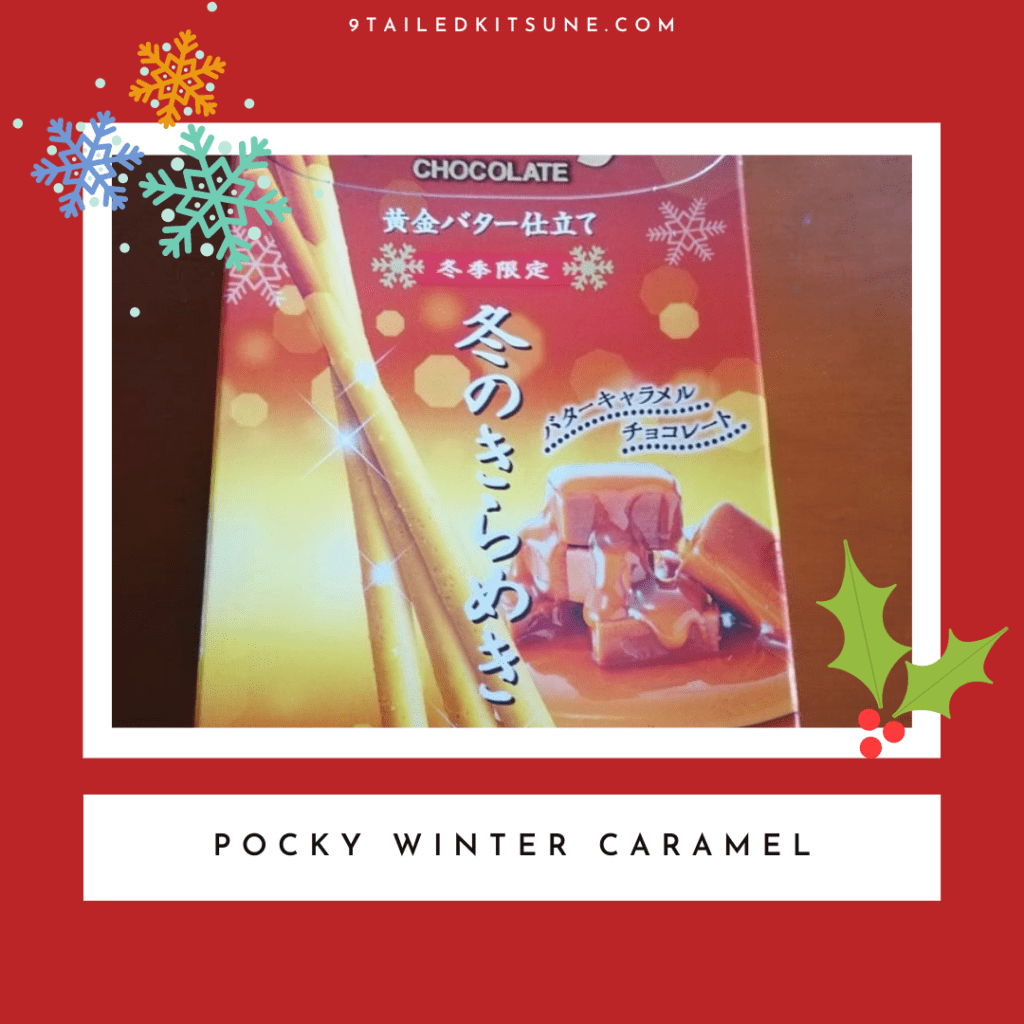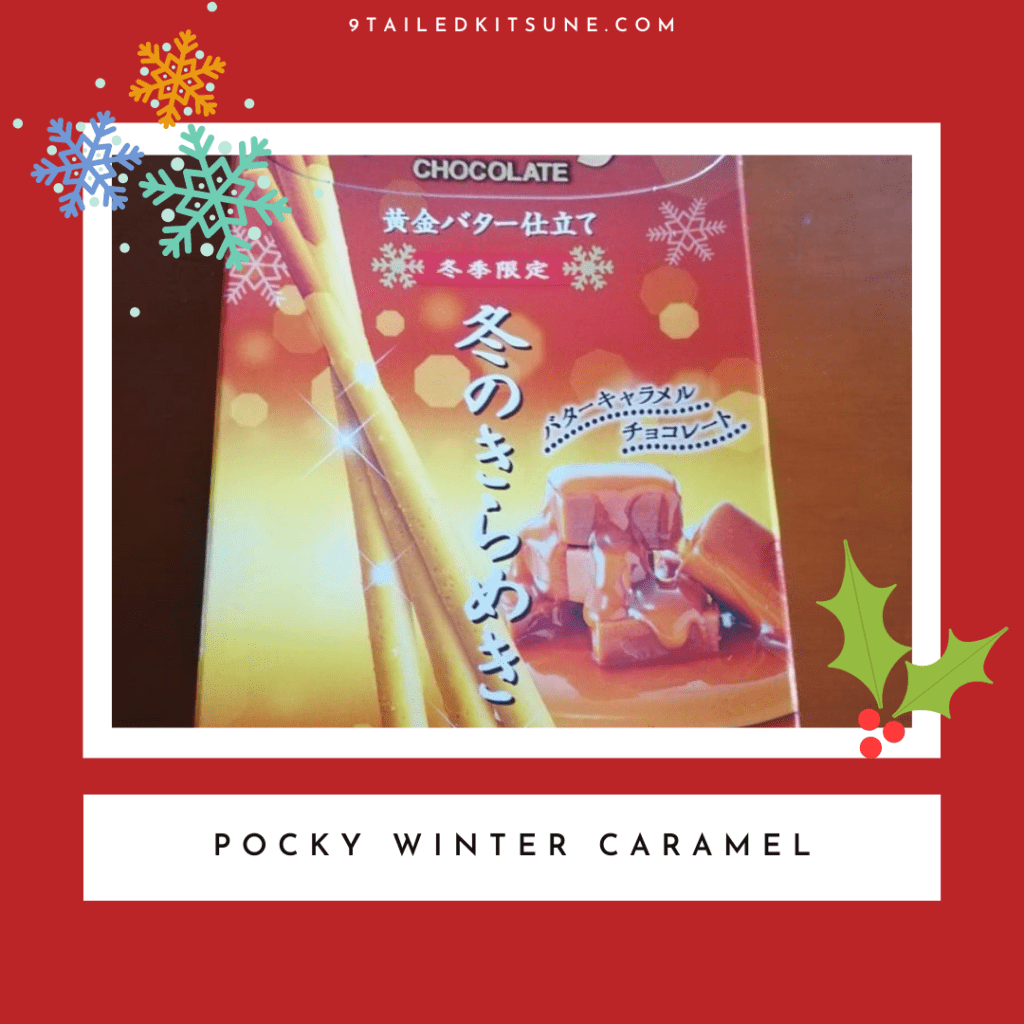 Easily my favorite of all. The absolutely rich flavor of salty caramel that coated the pretzel made me love this one after the first small bite! I ended up eating them all within 2 days. 😀 And this, ladies and gentlemen, tastes like Christmas!
2. Calbee Luxury Chocolate Potato Chips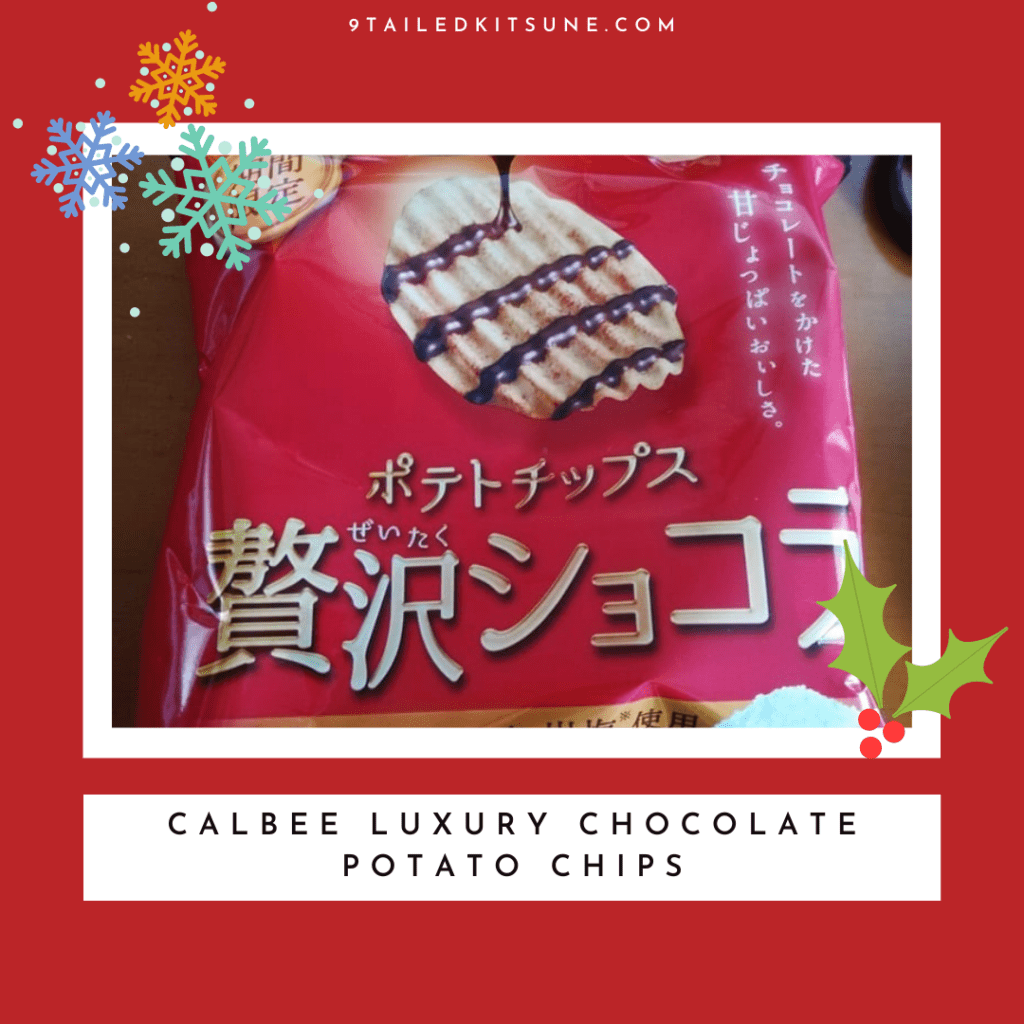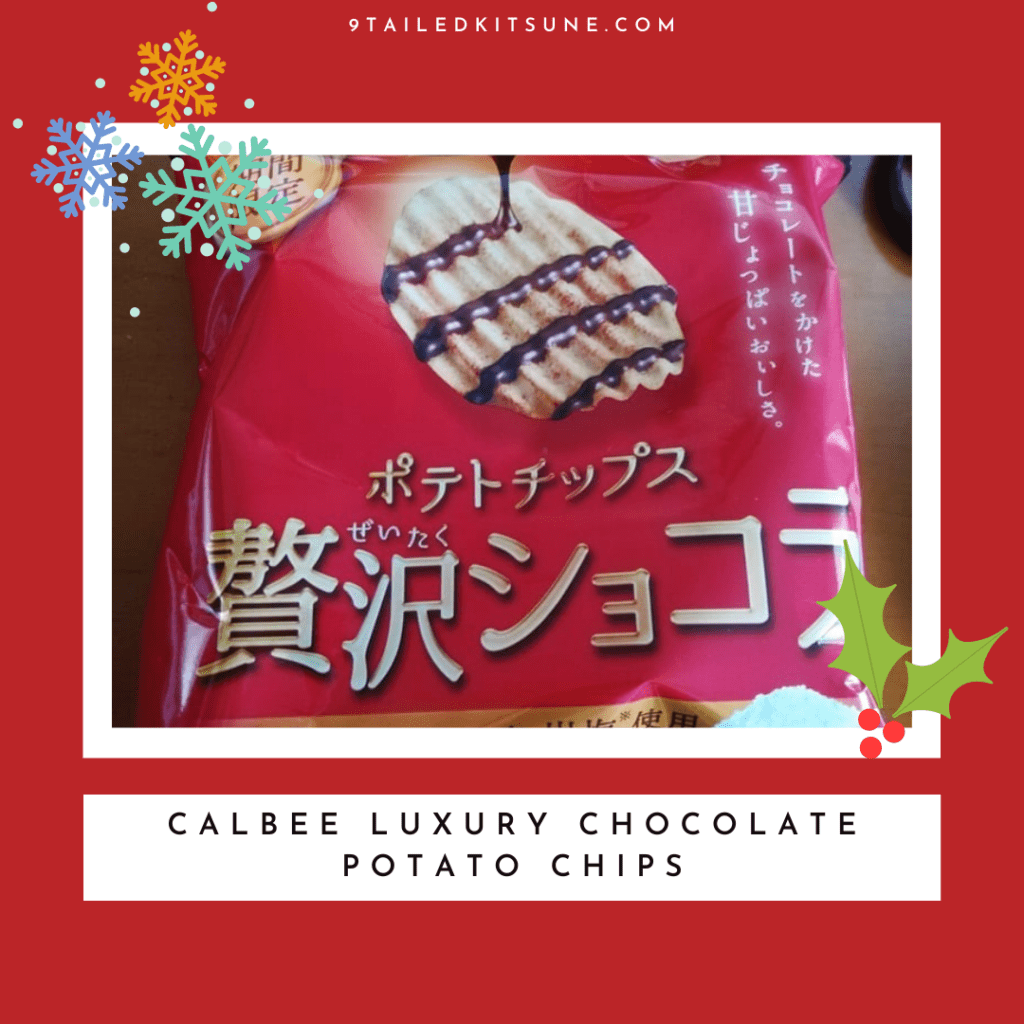 Ok, so this one wasn't to my liking. They are basically chips coated in chocolate. I understand why some people love those but it just isn't for me. I want my chips salty!
3. Caramel Corn White Milk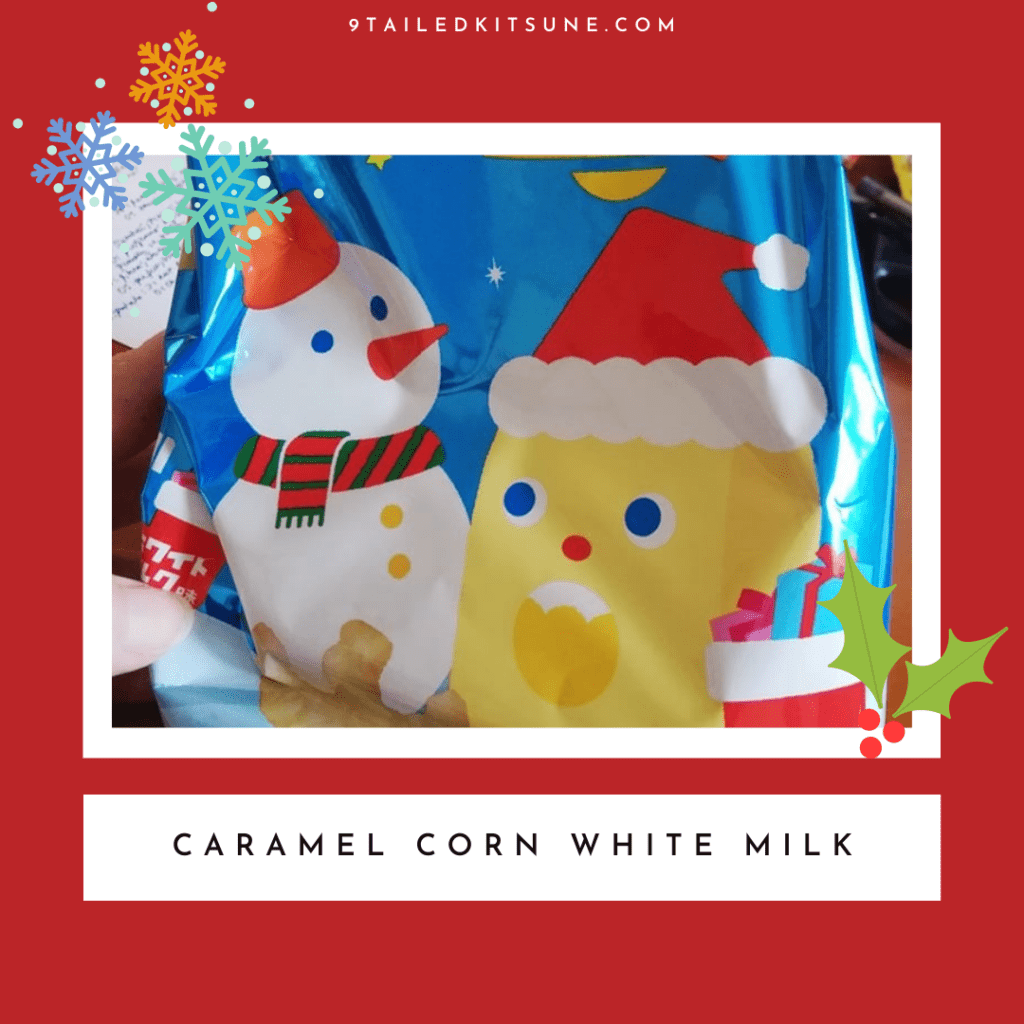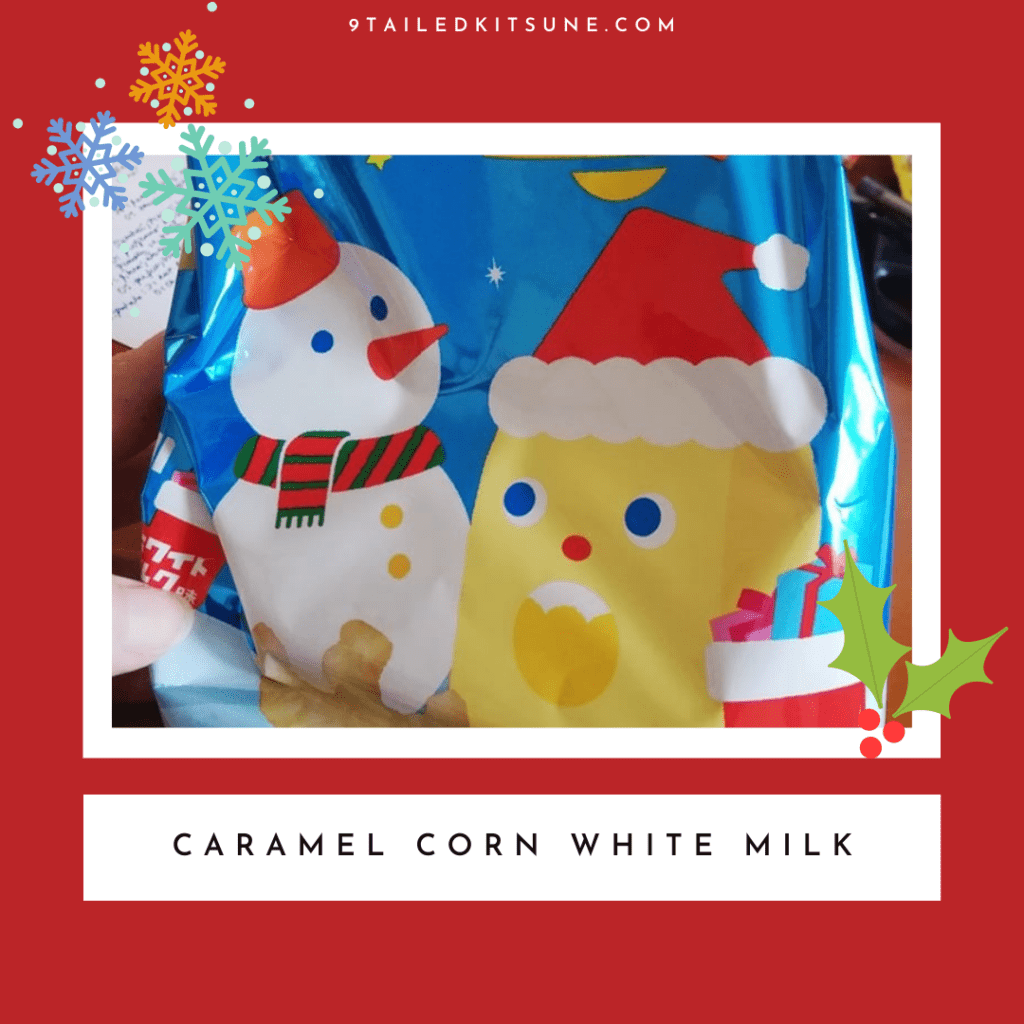 It is exactly as it sounds. Fluffy puffs in a big package, suitable for Christmas snacking while watching TV! I did like them although I couldn't eat more than a few because it became too overwhelming after a while.
4. Christmas Umaibo Chocolate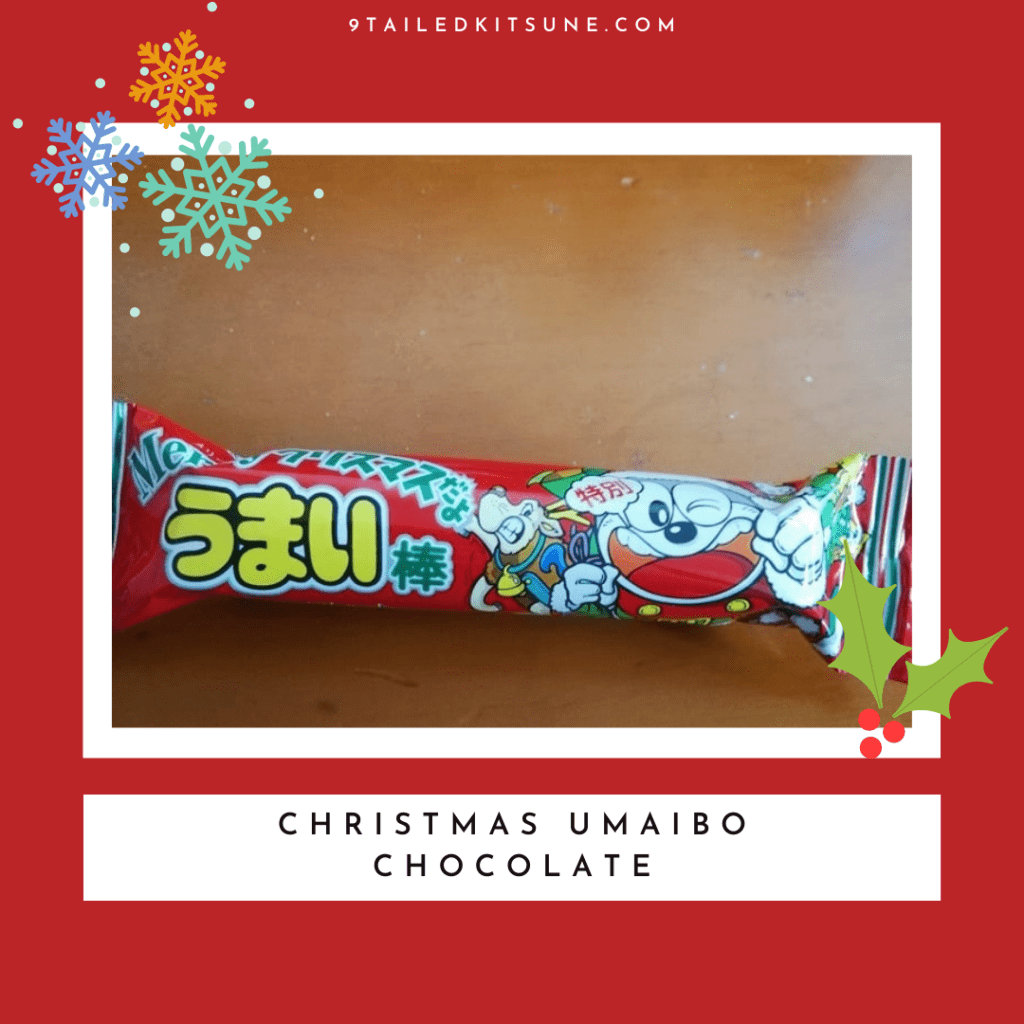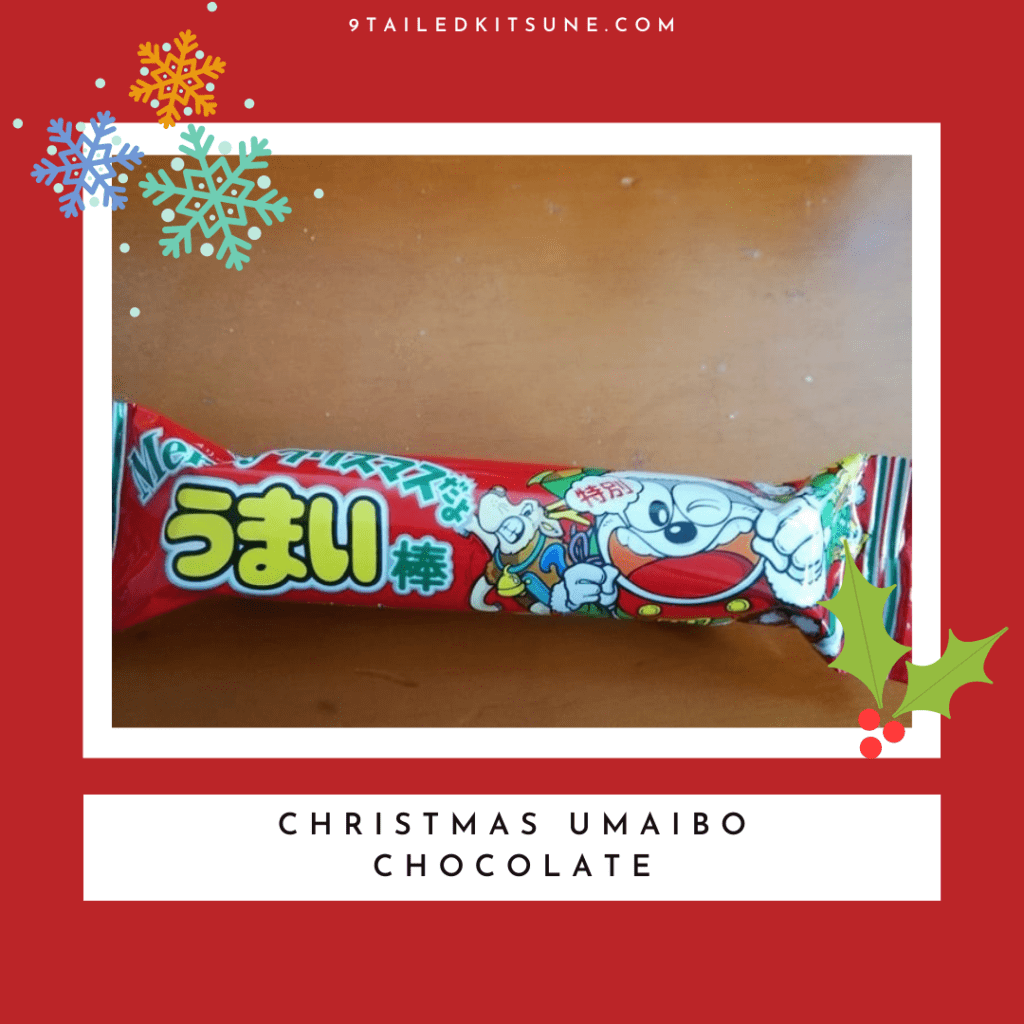 A fluffy corn snack coated in chocolate, this was very easily and fastly eaten by me. 😀
5. Christmas New Mochi Taro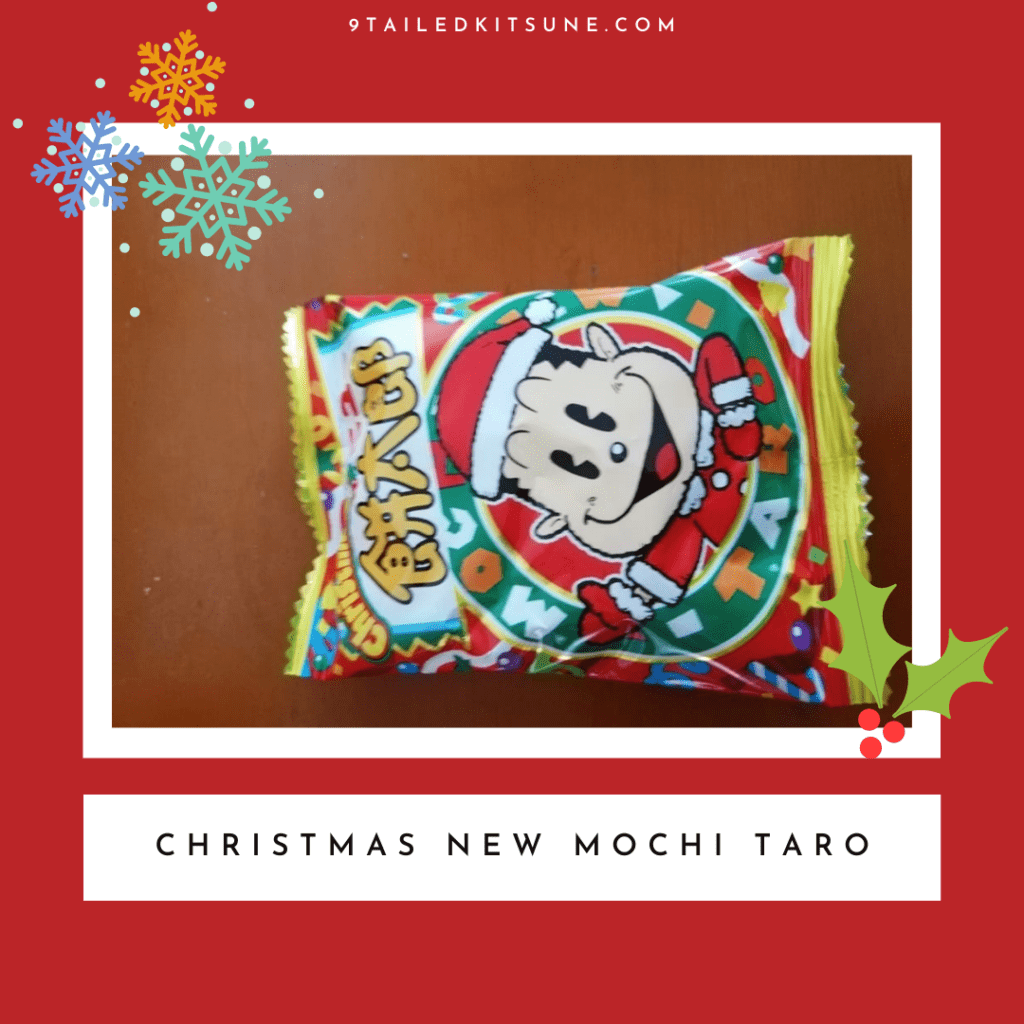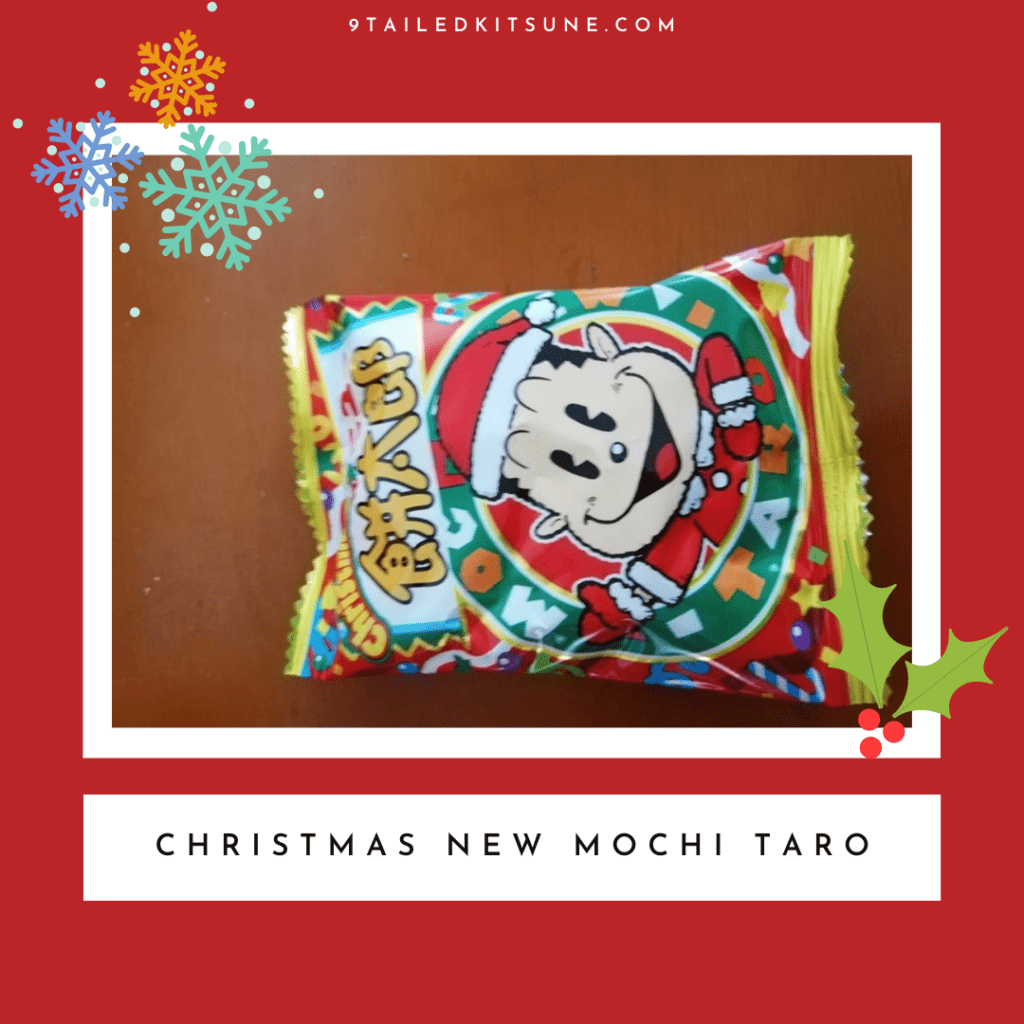 Mochi Taro includes crunchy salty crackers that are perfect for eating while chilling. They don't contain any weird flavors, they are basic lightly salty crackers.
6. Christmas Fugashi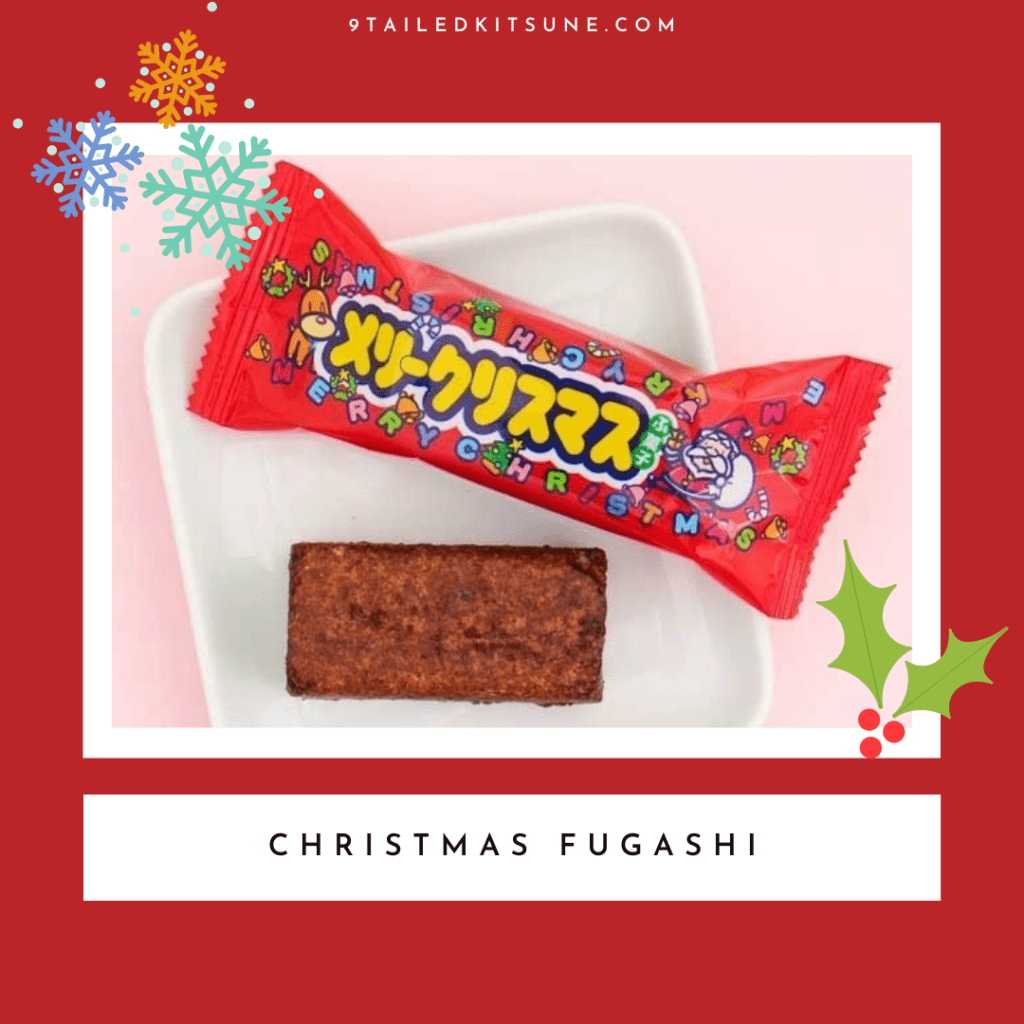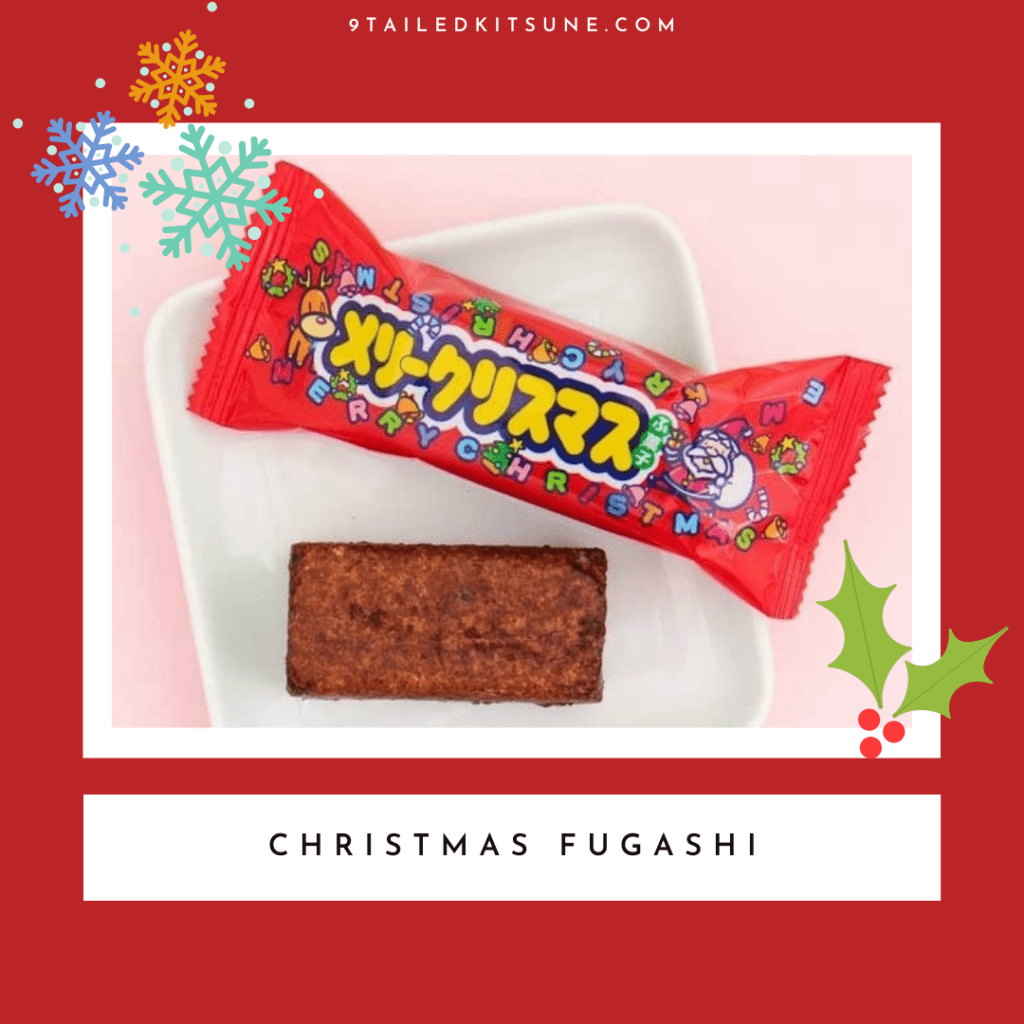 Christmas Fugashi is a classic Christmas snack according to the booklet. It was a sugary foam and tasted like… sugar. 😀 Definitely not something I would eat regularly.
7. Sankaku Vegetable Crackers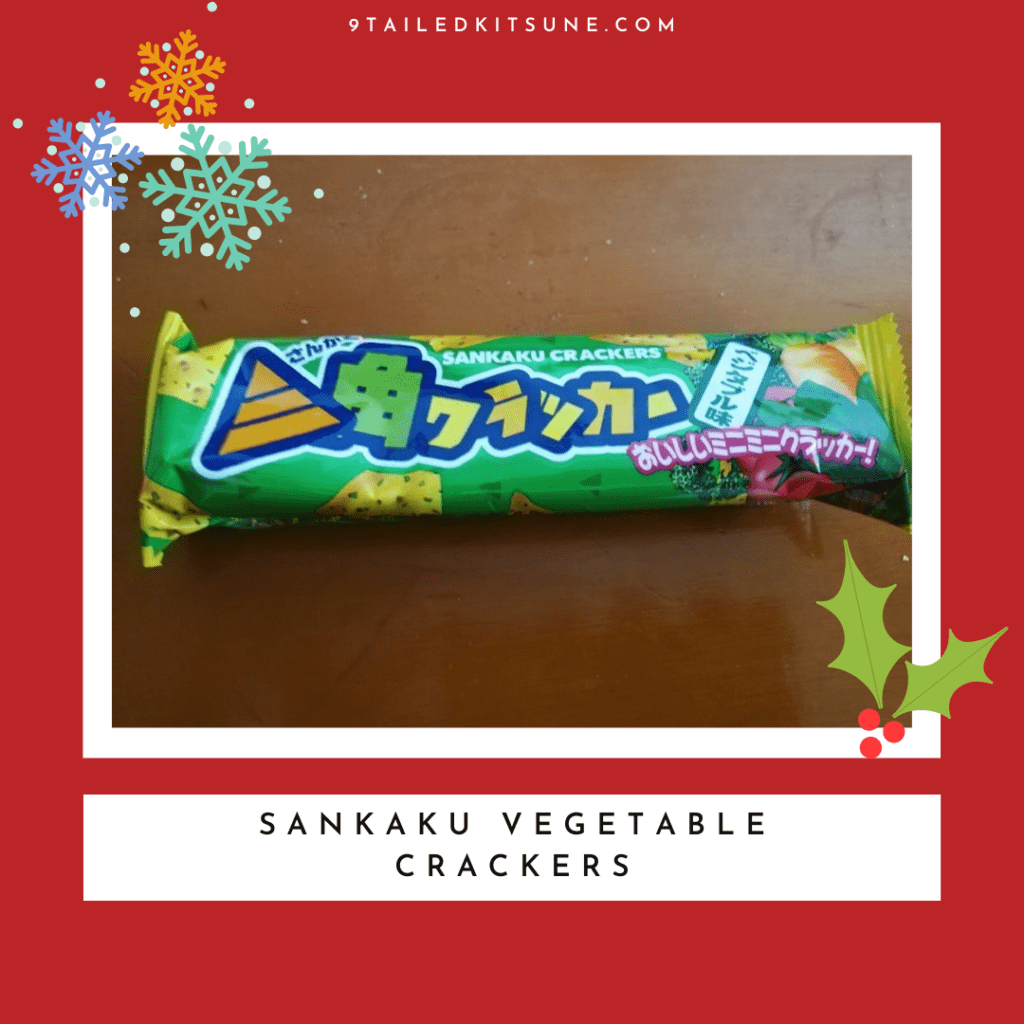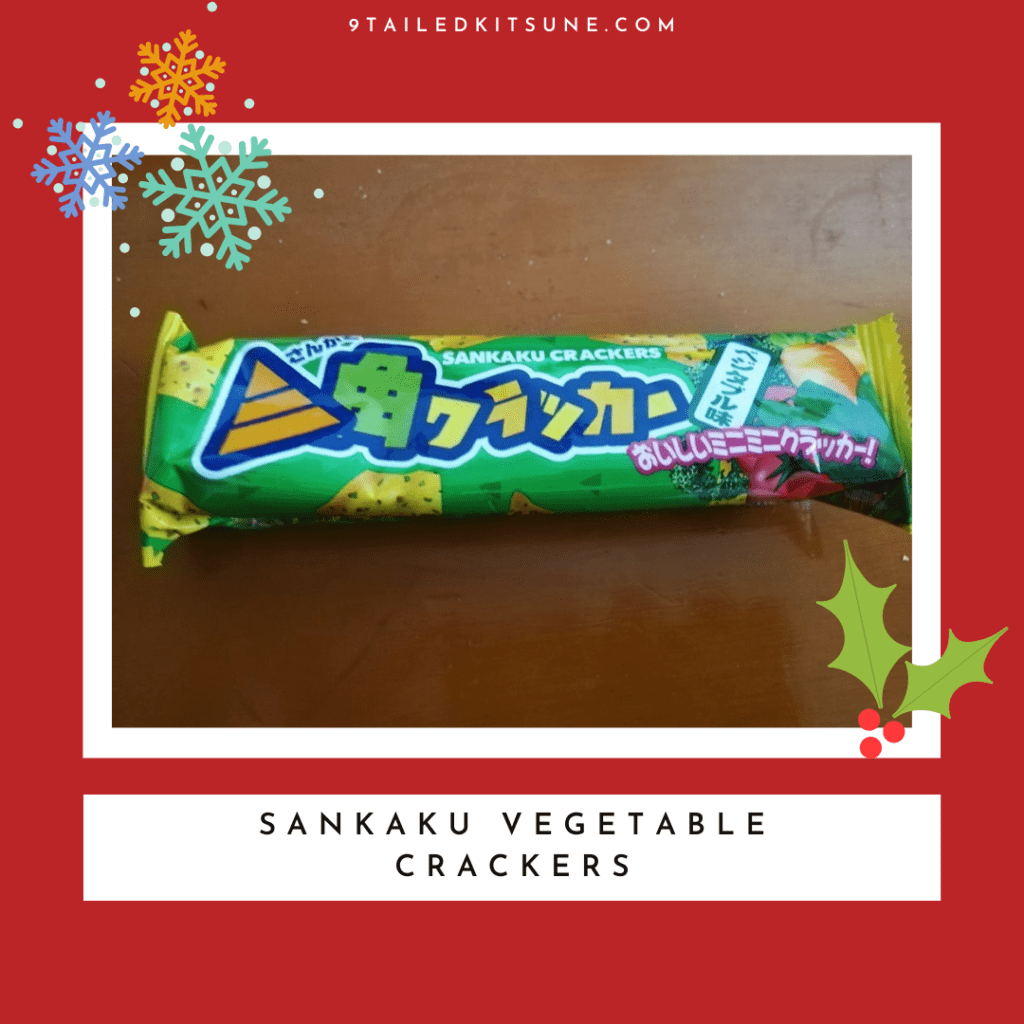 These crackers were my favorites from all salty crackers included in the box. There was almost no salt, it tasted like a mildly veggie-flavored snack. Simply yummy! I would eat tons of those!
8. Pandaro Cookie Melon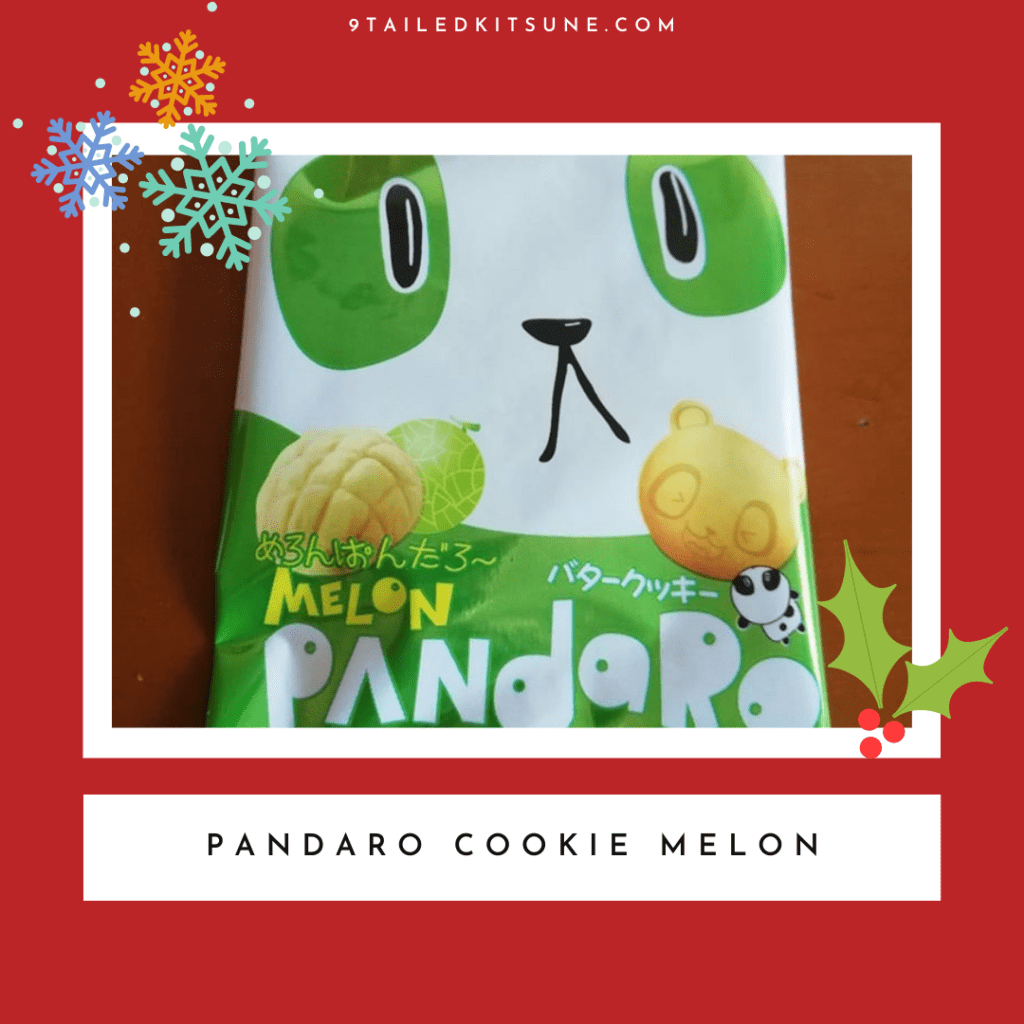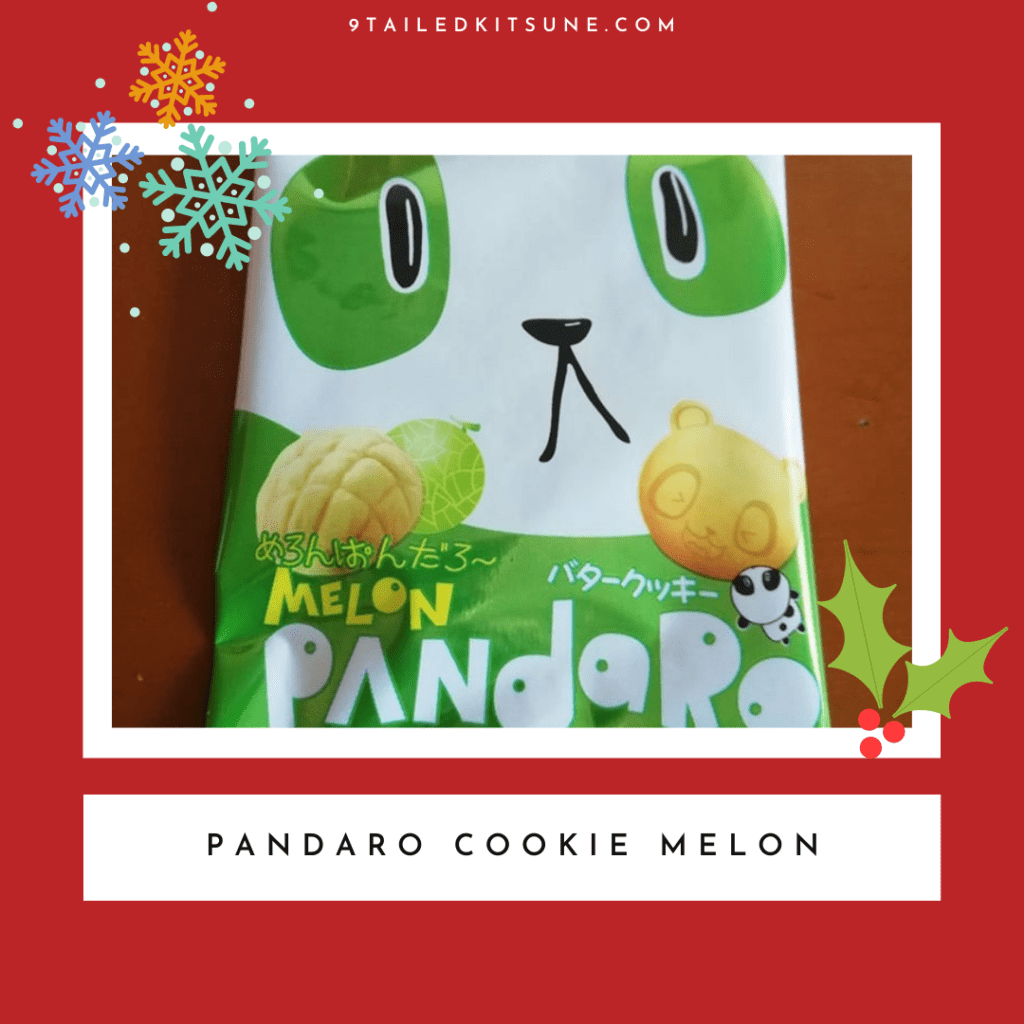 Another favorite of mine. This cookie had a panda design and had the most interesting flavor I have ever tasted when it comes to cookies. It smelled and tasted like a melon, I absolutely loved it!
9. Choco Waffle Kun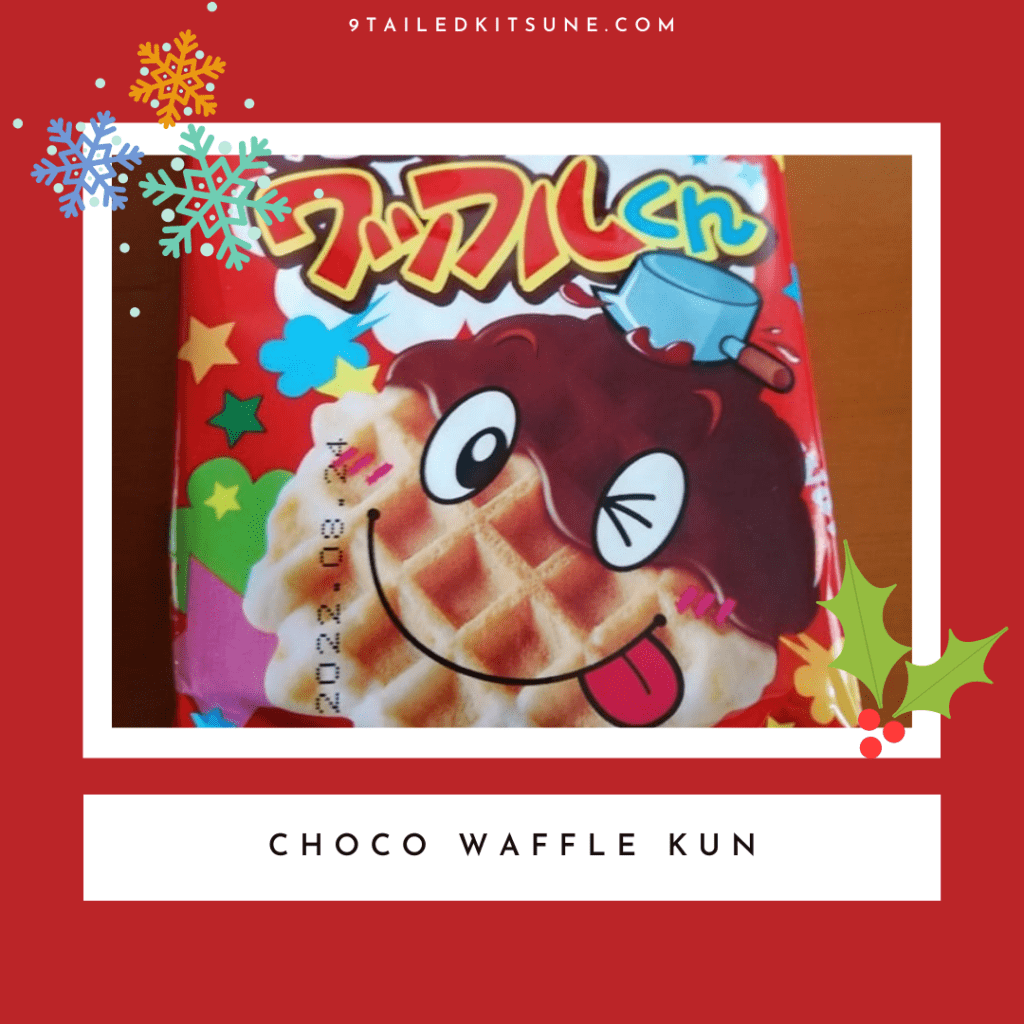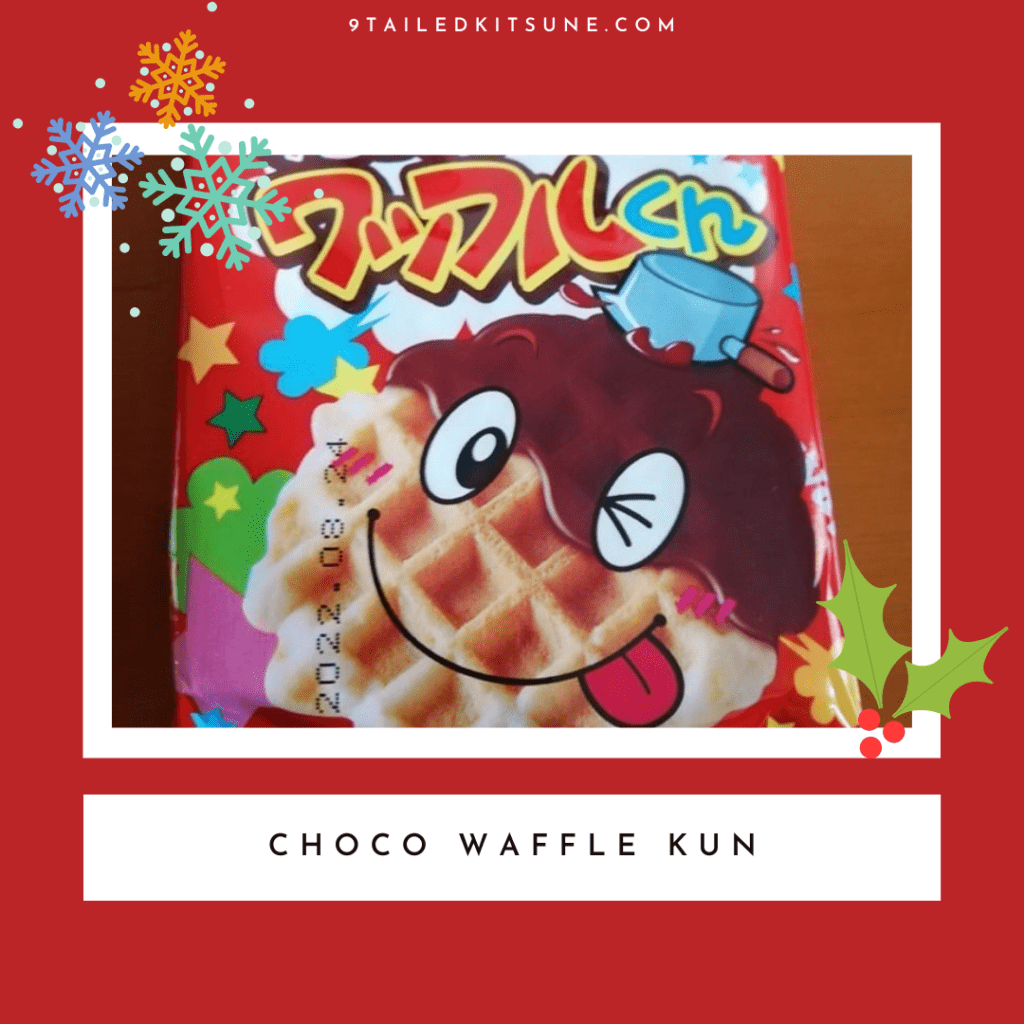 Suitable for breakfast, this hard choco-coated waffle disappeared very quickly. 😀
10. Chibeans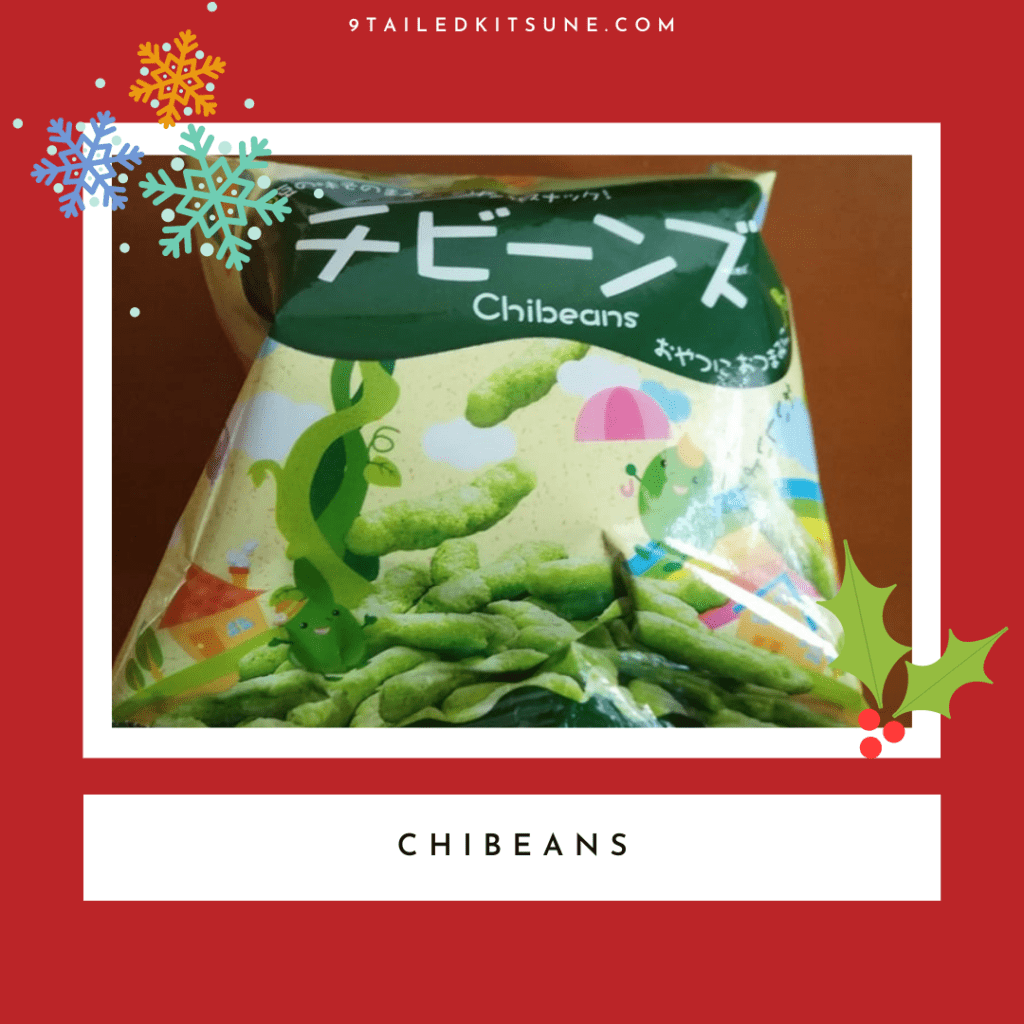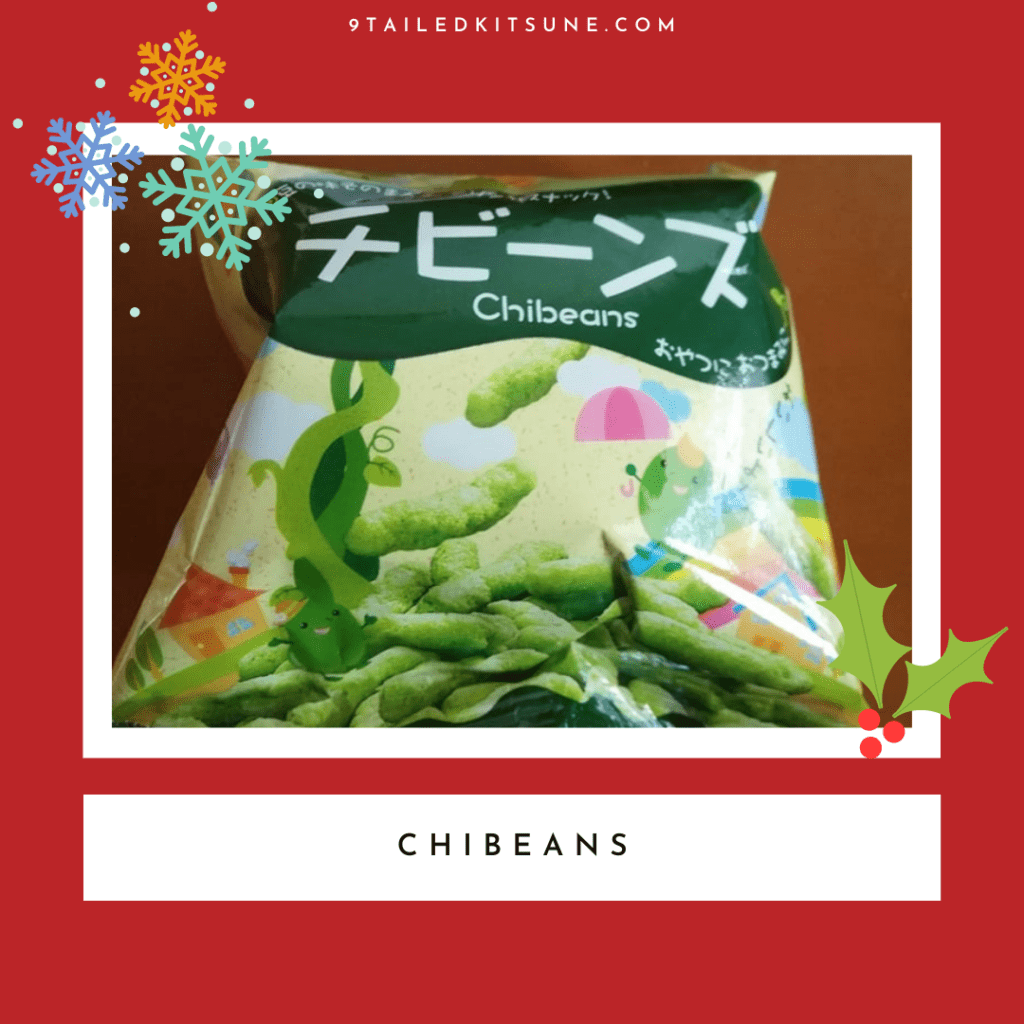 This snack uses an abundance of endo beans to mimic the flavor of the real thing. It's crunchy and soft. Lovely!
11. Chocoa Bolo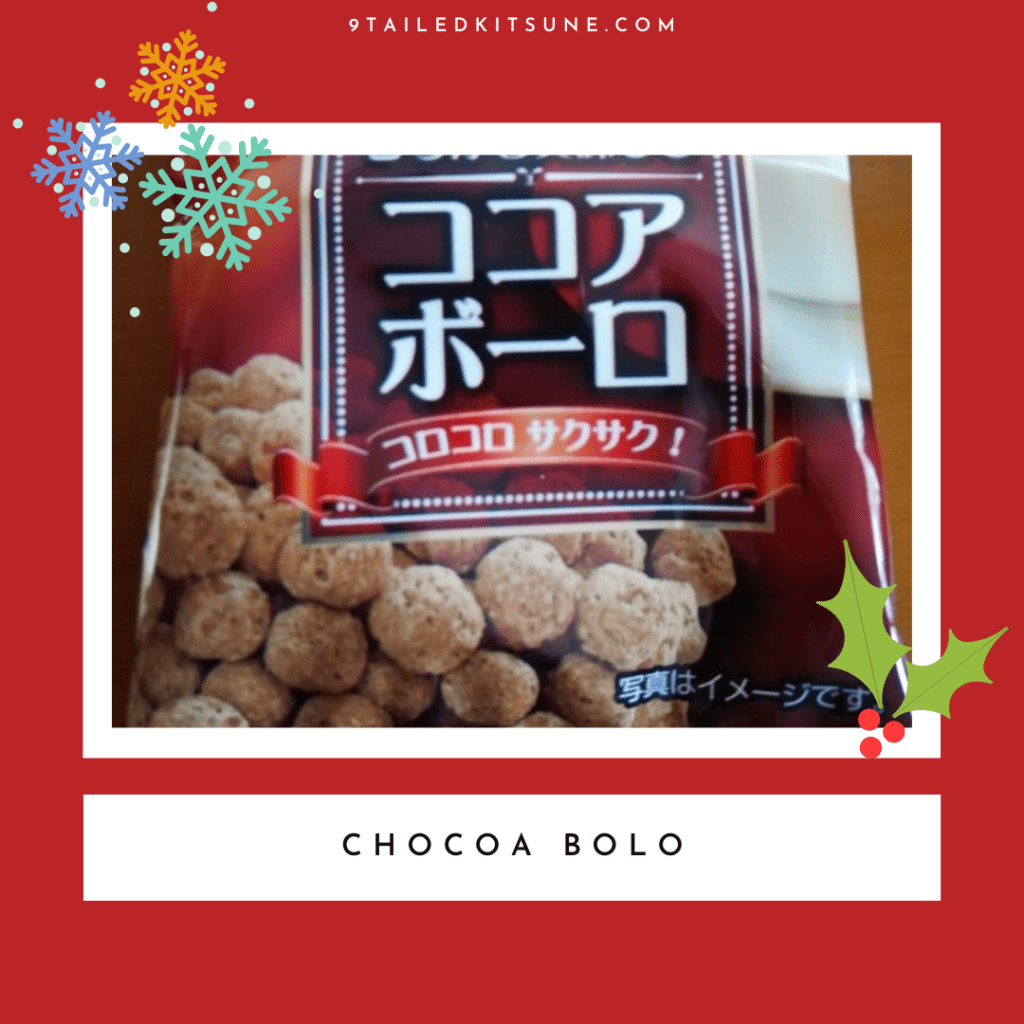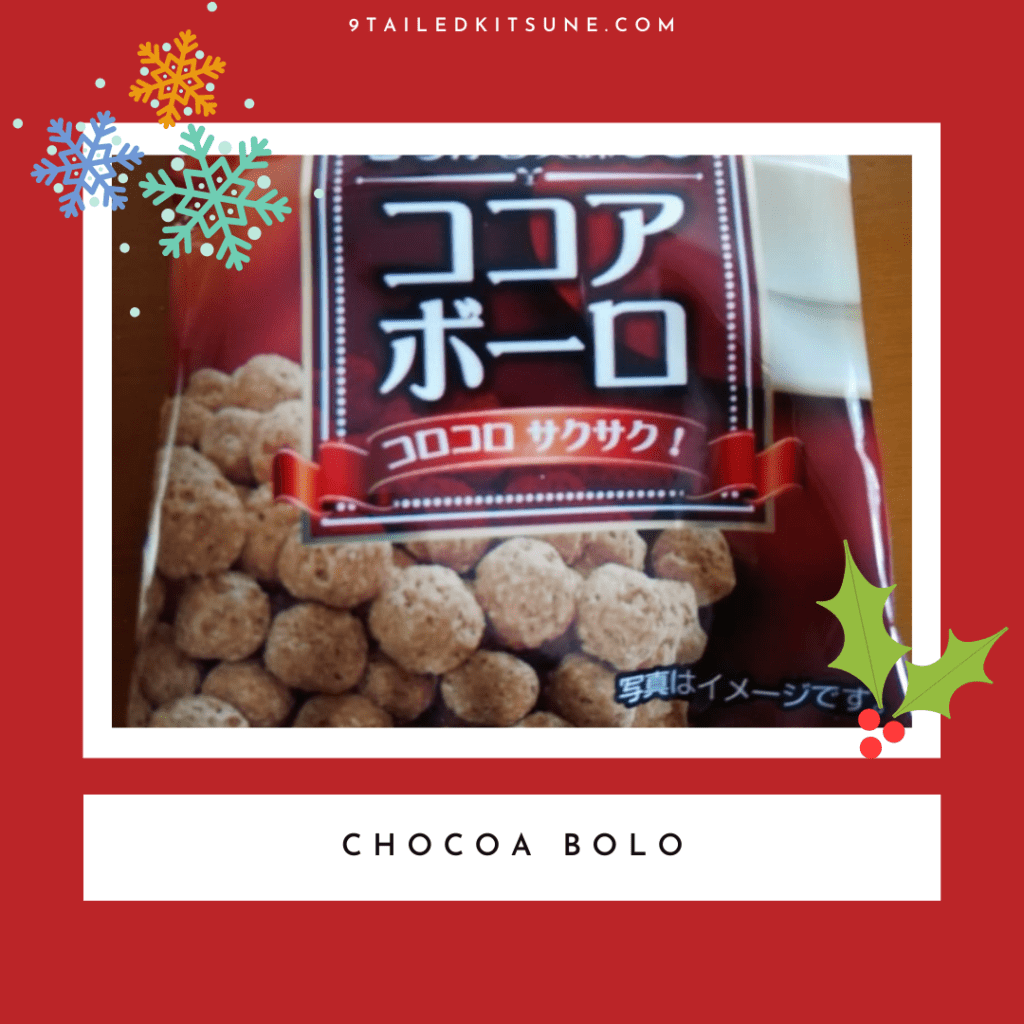 Mini crispy cocoa bites that are perfect to combine with coffee but also milk in my case.
12. Aji Cheese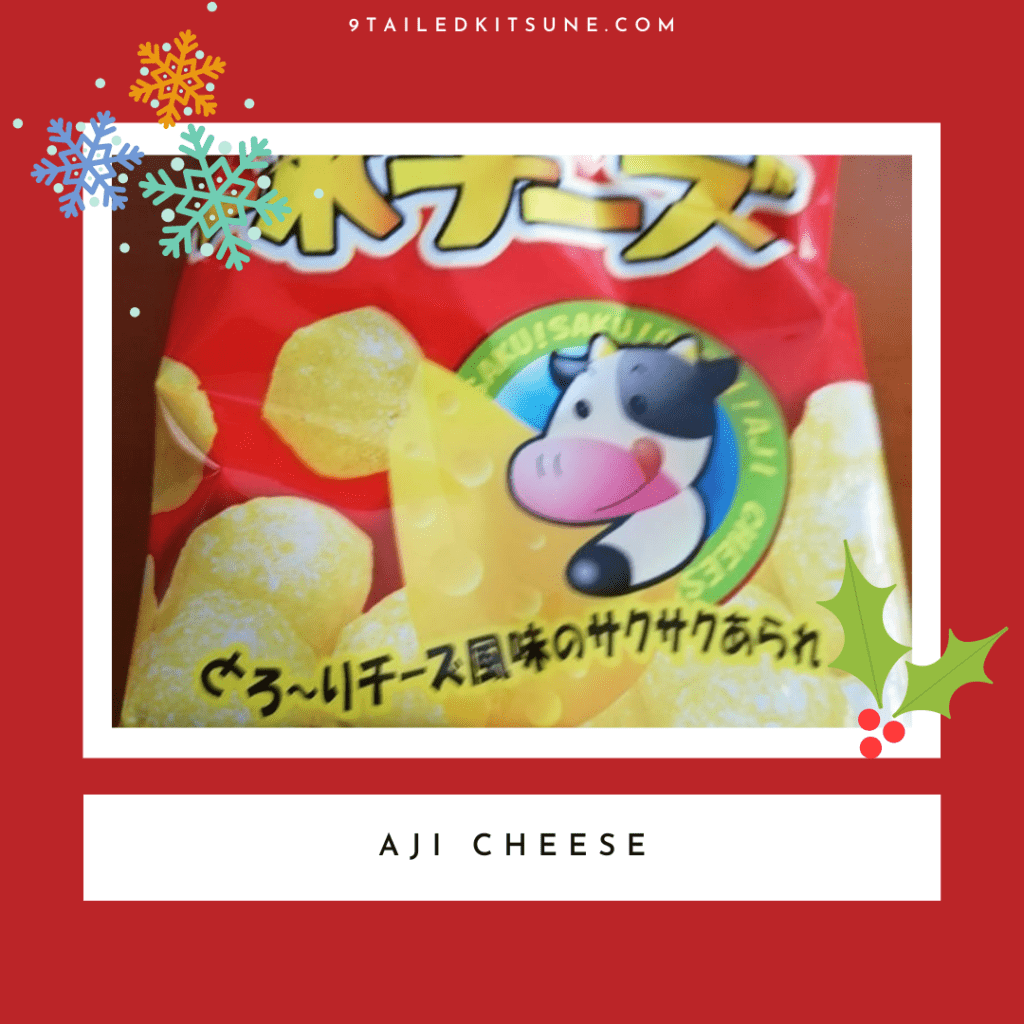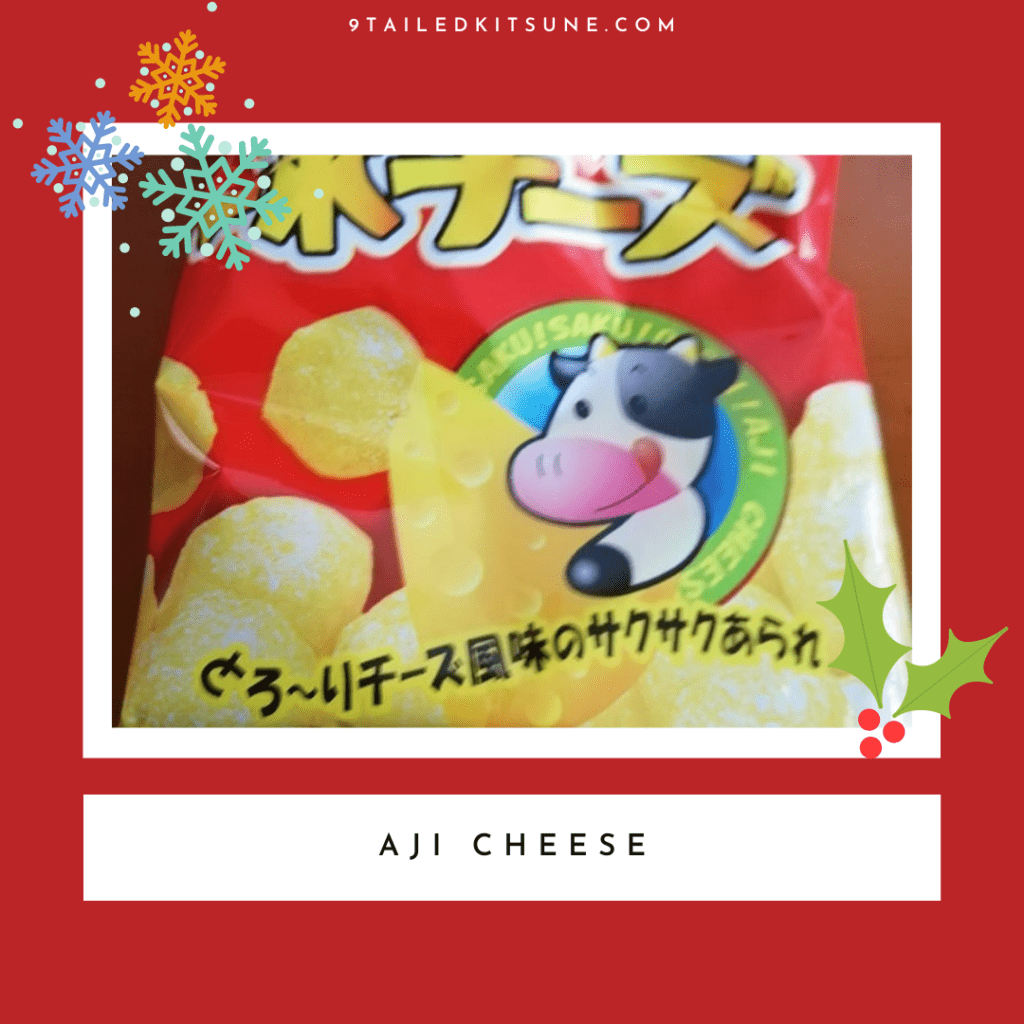 As I previously mentioned, I love cheese so I was more than happy that 2 cheesy snacks were included in this December box. They were melting in my mouth and had a very mild cheesy flavor, which was very nice since it was my last snack and I had plenty of sweet snacks before!
That's all of the snacks included in the box! I'm feeling extremely thankful for a box of such delicious Japanese goodies & I hope you enjoyed this review as well! If you also want to enjoy a box full of tasty Japanese candy and snacks by TokyoTreat, check out their website where you can find all the additional info you need!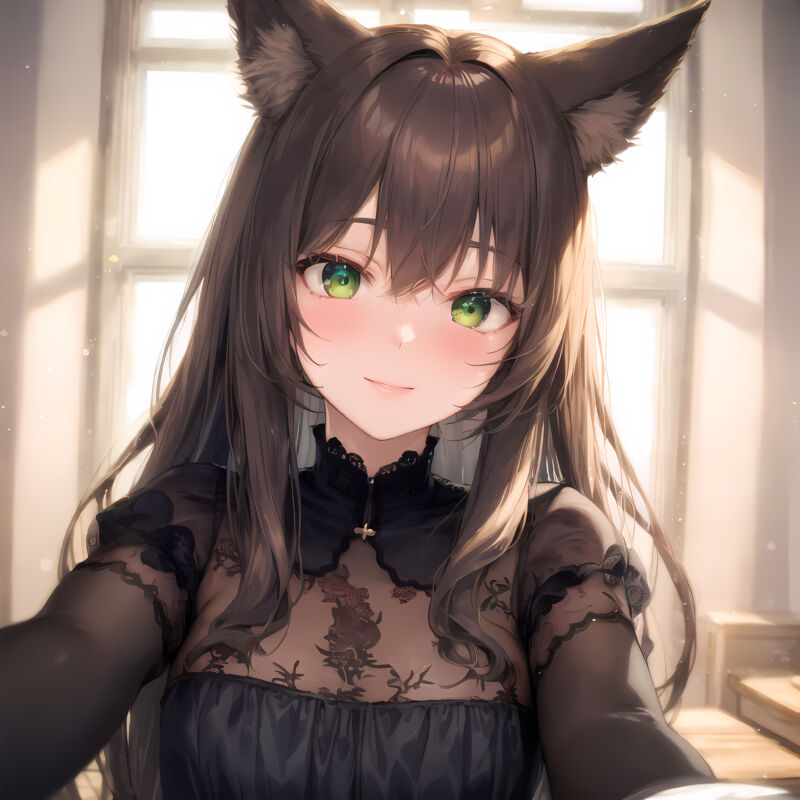 BEFORE YOU GO...
Thanks for reading my article!
If you enjoyed it, please consider supporting me on Patreon. As a Patron, you'll gain access to exclusive perks like stunning AI artworks that are not shared anywhere else, personalized AI-generated art pieces, and the ability to shape the future of this blog by suggesting topics you'd like me to cover.
Your support means everything to me and enables me to keep creating content that I'm passionate about. ✨

Also, you're welcome to join our 9 Tailed Kitsune Anime Discord community. We'd love to have you there! 🙌